Cover Letter Templates
Click on a cover letter template, fill it online and download in seconds. Build a professional cover letter in a few clicks. Just pick one of 18+ cover letter templates below, add ready-made content and get the job.
Rated Excellent on Trustpilot
Best cover letter templates
for any situation
A cover letter for a CV or application is a brief presentation of your experience and skills in narrative form. The purpose of a cover letter is to highlight the most important information from your CV and add extra reasons why you should be hired. It's about looks and contents. And Zety will help with both—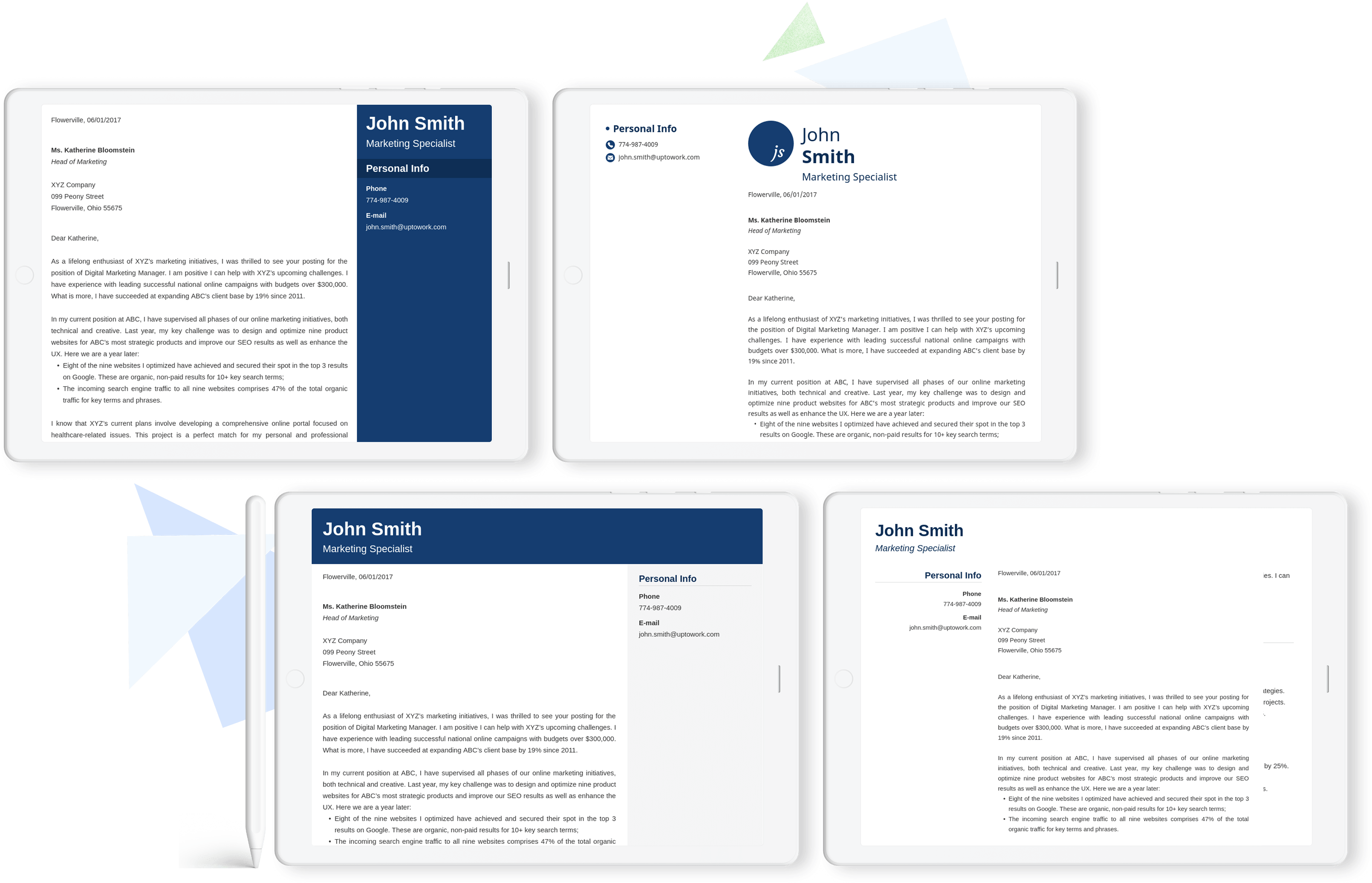 Professional design
These CV cover letter templates match Zety's CV templates and give your documents a polished look. Highlight key achievements in bullet points, use colour and style to draw attention to what matters to employers. Writing a cover letter feels like doing homework assignments, but not with Zety—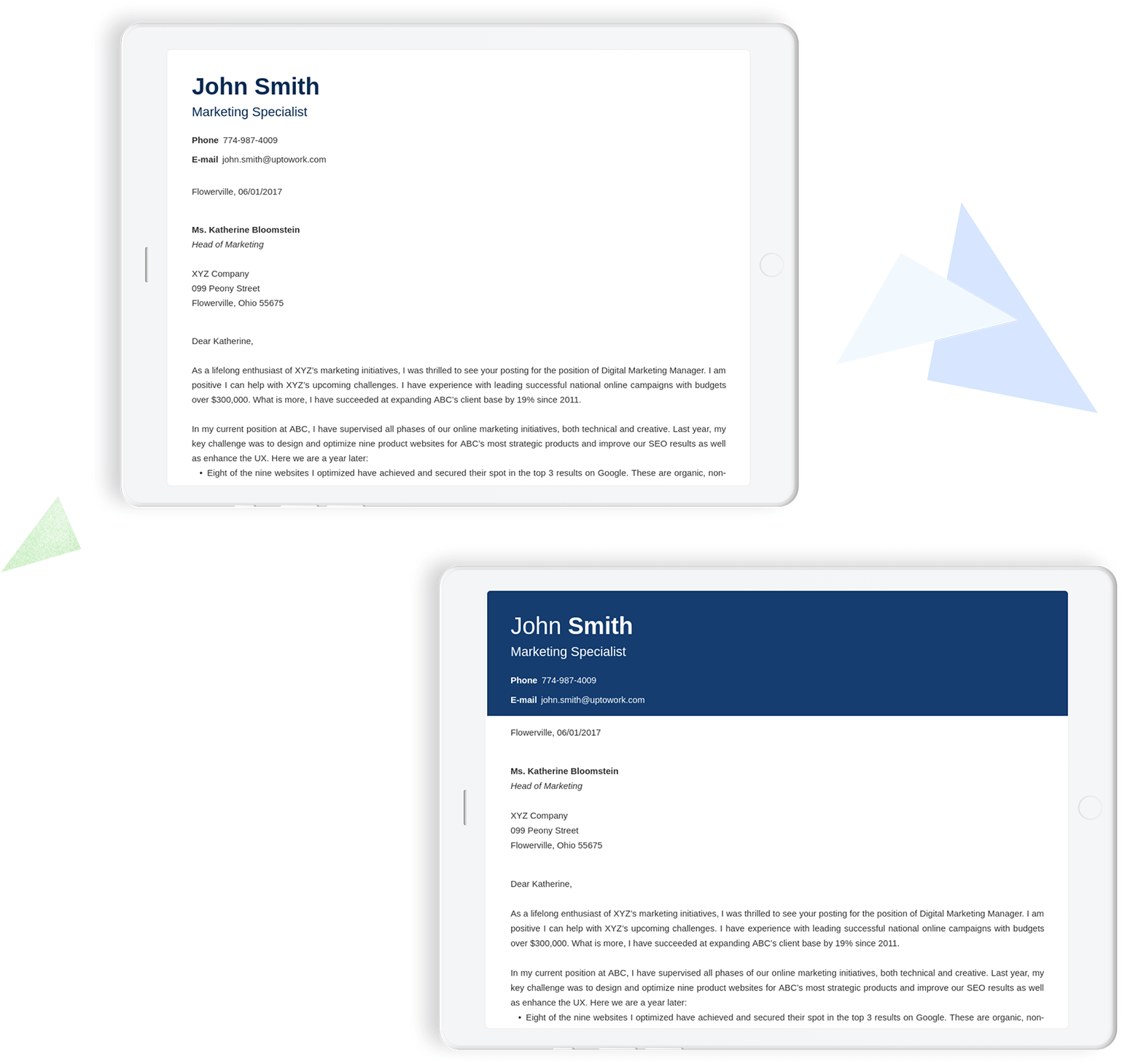 Ease of use
Fill in any of these professional cover letter format templates with help from our app. Simply tell the wizard a few things about yourself, and get a ready cover letter sample in a few clicks. Stop worrying about every single word you use and focus on what matters: your future job.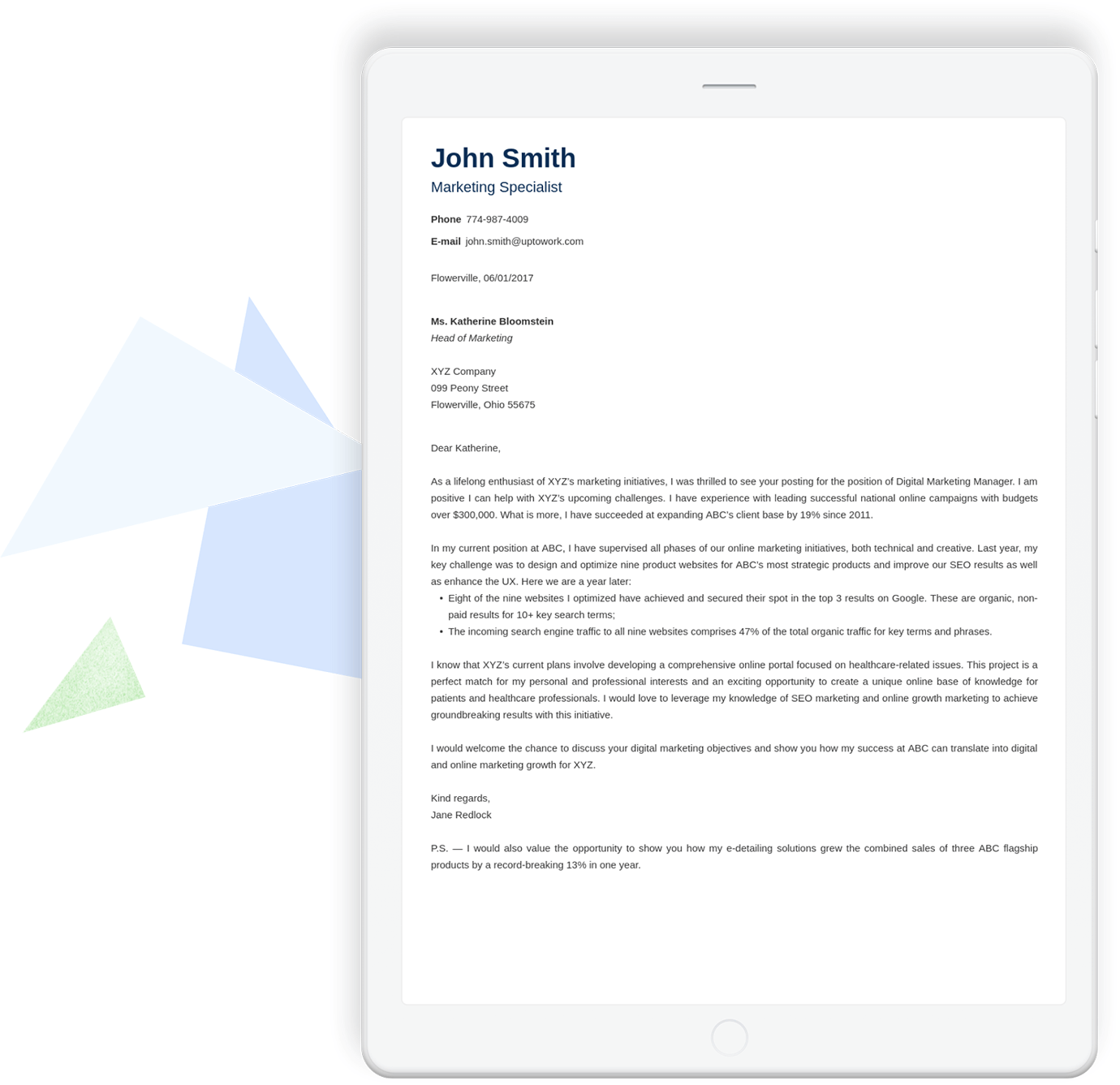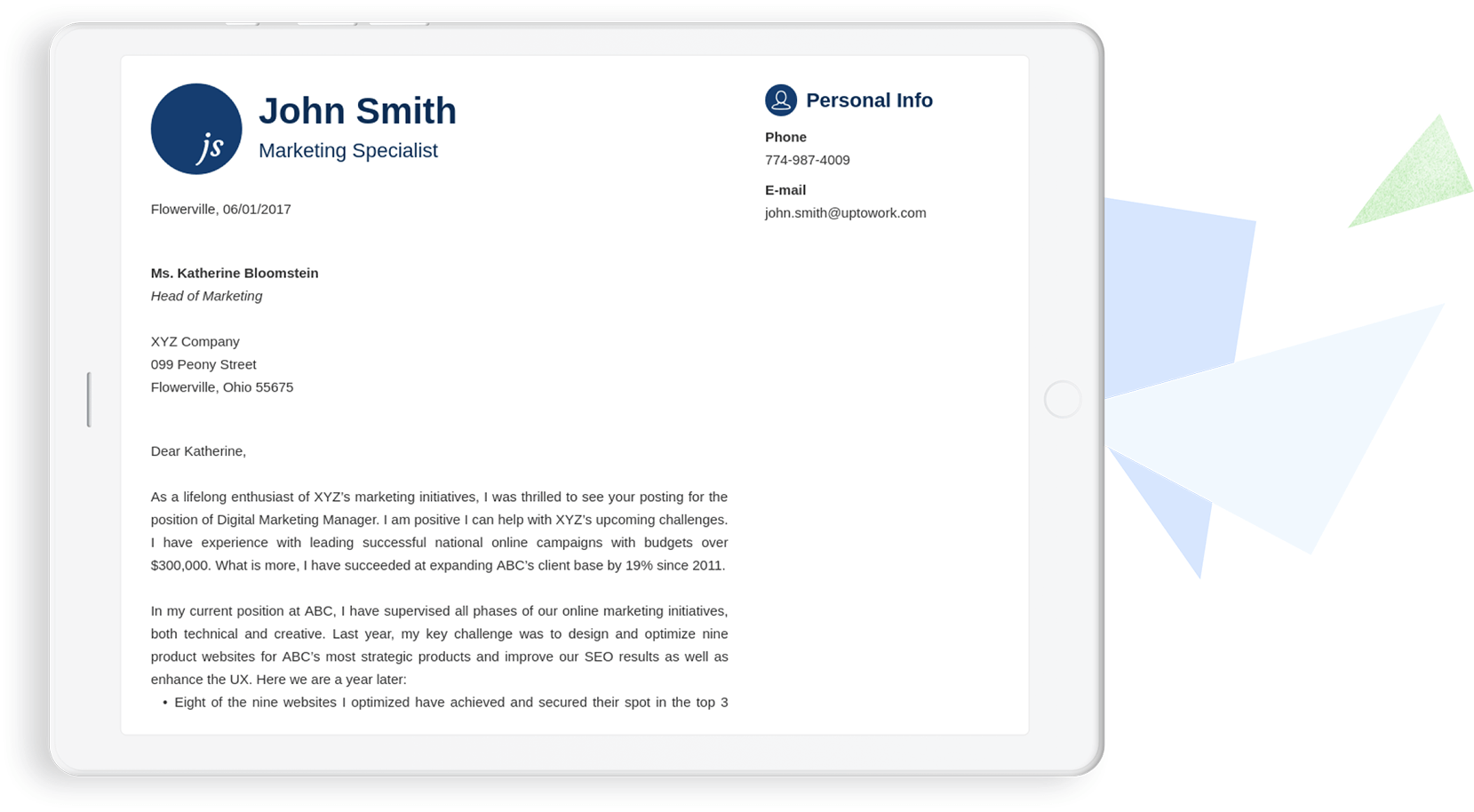 Speed
These user-friendly cover letter templates will save you hours of painful work. Remember the last sample you downloaded and got stuck filling out? This won't happen again. Pick a cover letter layout, click a few buttons and you're done. Download your cover letter template in pdf or Word format.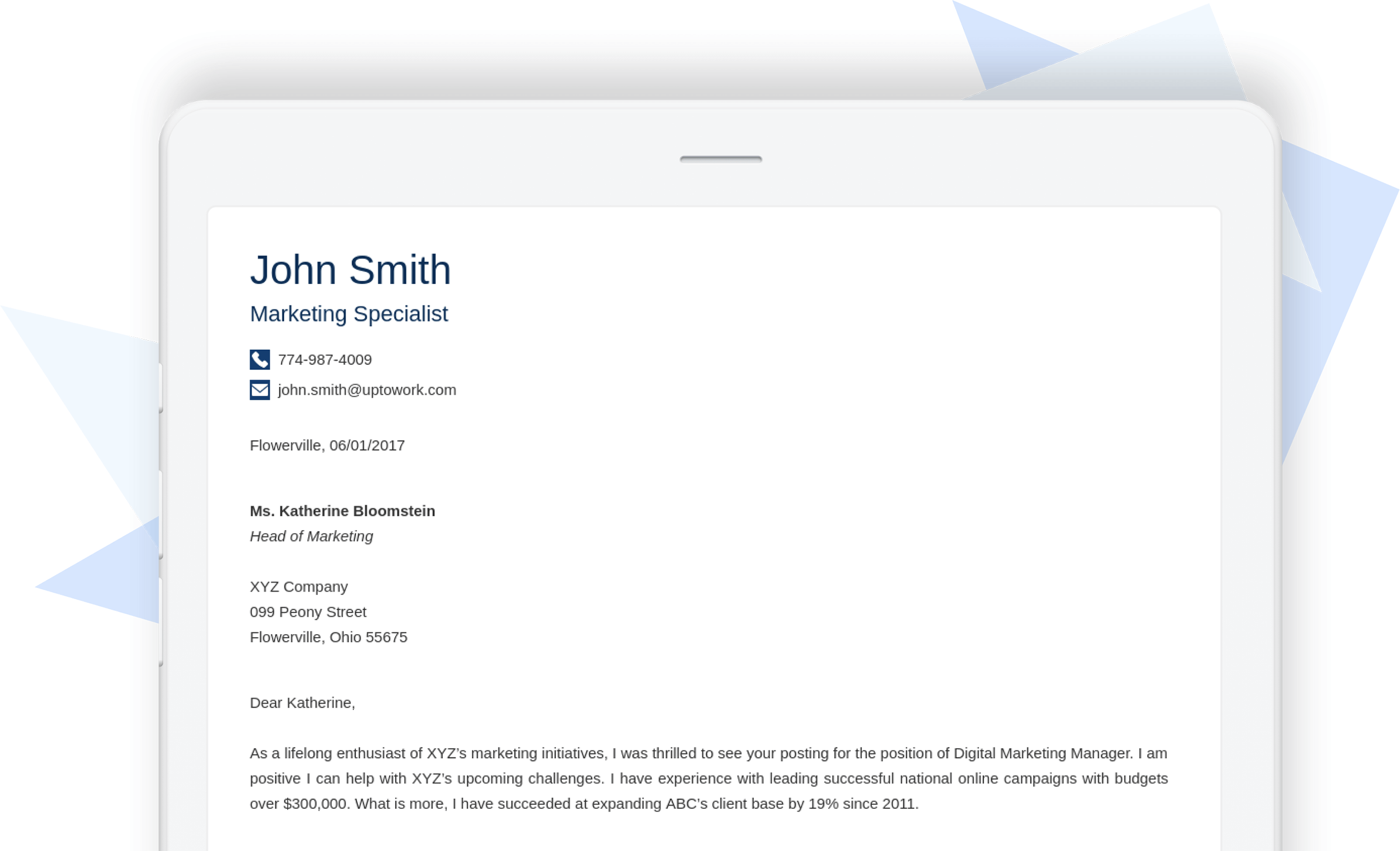 Confidence boost
Don't ignore your cover letter. About 20-50% recruiters expect you to write one even if they don't read it. Writing a cover letter from scratch feels like a chore, but it doesn't have to. You can create a cover letter for a job of your dreams in minutes. Employers will recognise you for who you are: the ideal candidate.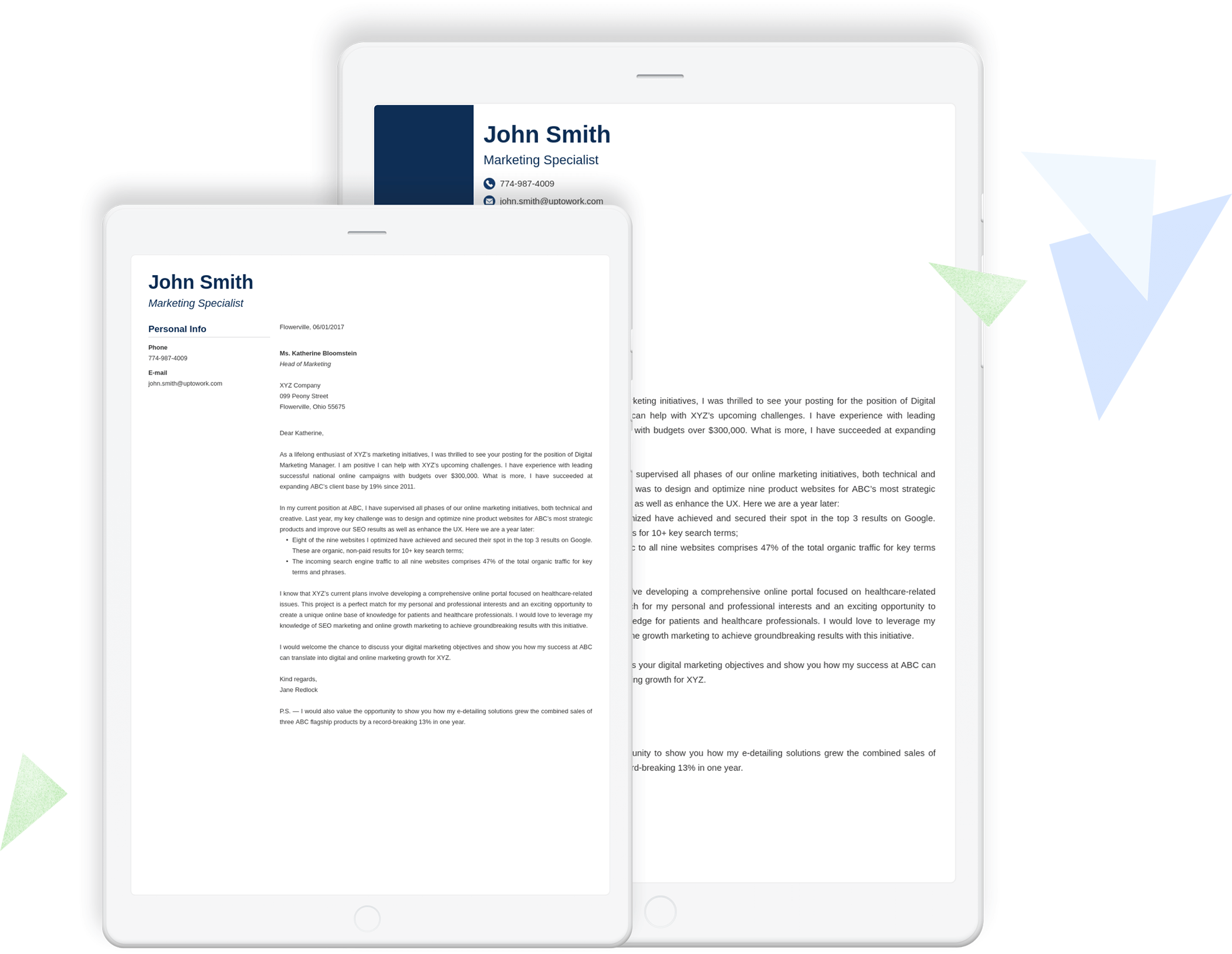 Proven effectiveness
A Zety CV and a cover letter is your one-two punch that will help you beat the competition. Only 20% of all applications contain cover letters and with Zety you'll stand out as the best candidate. Creating a cover letter can be simple, fast and is proven to get jobs. It's surprising how little effort you need.