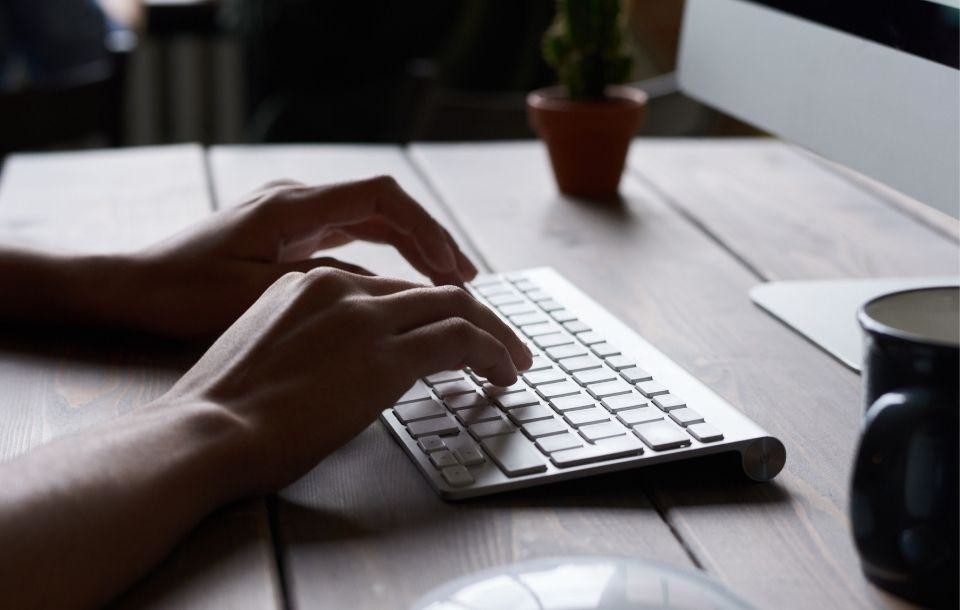 Cover Letter for Postdoc Position: Sample Application Letter
You've got your PhD, but your ambitions aren't over? Hoping to join the ranks of CV Raman and S. Chandrashekar? Write a cover letter for postdoc positions and boost your career!
Working on your PhD was like a dream come true. Surrounded by like-minded people, you focused on research and on developing yourself as a scientist. You couldn't wait for the day when these three letters start appearing before your name.
But after defending your thesis, everything slowed down somehow. Maybe even came to a halt. You expected new opportunities to abound. Instead, you're feeling stuck in an endless cycle of applying to faculty positions, with dark academia playlists serving as a soundtrack to your life.
There's no reason to despair!
You know you've got brains. Your skills and experience are priceless. You simply need to learn how to show it. You're lucky—this guide is designed to do just that. We're going to teach you how to write a cover letter for postdoc positions in no time.
Want to write your cover letter fast? Use our cover letter builder. Choose from 20+ professional cover letter templates that match your resume. See actionable examples and get expert tips along the way.
Cover letter sample for a resume—See more cover letter templates and create your cover letter here.
Cover Letter for Postdoc Position Sample
Anshu Mahajan
PhD in Biochemistry and Molecular Biology
+91 84 90184020
anshu.mahajan@zetymail.in
linkedin.com/in/anshu.mahajan
Pondicherry, 10.01.2022
Kajol Samra
Head of the Department of Biochemistry & Molecular Biology
Pondicherry University
Chinna Kalapet
Kalapet, Puducherry
Dear Ms. Samra,
As an alumnus of Pondicherry University, I was thrilled to learn about the Post-Doctoral Fellow position available at the Department of Biochemistry & Molecular Biology. During my PhD studies at Pondicherry University, I researched the relationship between circadian regulation and neurodegenerative diseases and wrote my doctoral thesis "Circadian activity and memory performance in Alzheimer's patients" under the supervision of professor Qadim Ray. Seeing that Pondicherry University hopes to move to the forefront of neurodegenerative disease research with a new team led by professor Abbas Sengupta, I believe that my analytical skills and academic experience could be a great asset to this programme.
The fellowship offer mentions you're looking for candidates skilled in the areas of lab management, cytometry for apoptosis detection, and data collection. I am happy to say that I possess all of those qualities:
Lab management: During my PhD research, I collaborated with fellow doctoral students to create a lab maintenance plan, which included up-to-date information on equipment booking, planned activities, instrument inventory, scheduling details, and a list of consumables and chemical supplies for restocking. By implementing this system, we were able to reduce the instances of conflicting activities by 67% within two months, and we maintained a stock of consumables and chemical supplies 88% of the time.
Cytometry for apoptosis detection: I am familiar with various methods of apoptosis detection, having conducted flow cytometry to detect changes appearing in organelles, monitor activation of caspase 3, oversee changes to the plasma membrane, and changes in the nuclear DNA, using cells at a concentration of 1×106 cells/ml.
Data collection: For my doctoral thesis, I have conducted 74 detailed interviews with Alzheimer's patients, covering their current memory-related symptoms, overall health, family history, and sleeping habits. I have compared this information with data gathered using sleep trackers that collected information about sleep cycles. Instead of paper copies, I have used Excel spreadsheets and Cloud solutions for storing information, which helped to speed up the process of pulling up specific data by 89%.
What makes me particularly interested in your post-doctorate fellowship program is the chance to continue my research. Having worked with Alzheimer's patients, I have seen first-hand how this disease influences the quality of life of not just the patients themselves, but also their loved ones. I believe that working together with other researchers under the guidance of professor Abbas Sengupta can lead to significant discoveries in the nature of neurodegenerative diseases. Recently, I have observed how another team of researchers at Pondicherry University achieved a major breakthrough in the study of endosome function and dysfunction. I believe that professor Sengupta's team can replicate this success and lead to a better understanding of diseases that afflict over 50 million people worldwide.
I can't wait to discuss my ideas for managing data gathered by professor Sengupta's team and for introducing changes to laboratory procedures to create a smooth workflow. Could we schedule a meeting next week to discuss how my research experience can contribute to this project?
Sincerely,
Anshu Mahajan
anshu.mahajan@zetymail.in
linkedin.com/in/anshu.mahajan
P.S. I can't wait to share my method for automating survey data collection—I'm sure it will be of great use to the researchers!
See? This is how you get a post-doc fellowship position.
Keep reading. It's time to learn how to write a cover letter for postdoc positions to get the best academic jobs out there.
Cover Letter for Postdoc Position Template
No matter if you hope to do chemistry research, get a job as an assistant professor, or lead a molecular biology lab at a private institution—to get any of these positions, you need a strong job application. And any application isn't complete without a cover letter.
Now, it's not about writing just any letter. It needs to match the highest cover letter standards. The contents of your postdoc cover letter must be neatly divided into paragraphs. With each part proving why you're perfect for the role.
Here are the steps you must follow to compose an awe-inspiring cover letter for a postdoc position:
1. Format Your Cover Letter for Postdoc Positions Correctly
Just like you wouldn't put on a cocktail dress to a chemistry lab or a lab coat to an opera, you shouldn't overdress or underdress your cover letter. It's best to use a layout that's similar to your resume in terms of fonts, colours, etc.
Remember to:
Use appropriate cover letter fonts such as Arial, Helvetica, Georgia, Verdana.
Set the font size to 11–12 pt for the contents, and 13–14 for headings.
Select 1–1.15 line spacing to not create unnecessary space between the lines.
Set one-inch margins on all sides of the page.
It's pretty easy—you can achieve it using any type of word processor.
Rethinking your resume layout? For inspiration, check these Free Resume Templates in Word and PDF Format
2. Start Your Cover Letter for a Postdoc Position With a Header
It's kinda obvious—your personal information must be easy to find. After all, you don't want the hiring manager to love your letter but have problems contacting you, right?
To make sure everything is in the right place, make sure to:
List your full name and academic title first
Add your contact information, including your phone number and email address, as well as your LinkedIn profile.
Put the city and the date below.
List the hiring manager's contact information, including the academic institution or company they represent. If it's not listed in the job ad, browse the university or company website. You can even reach out to HR and ask!
So far, so good!
Pro Tip: Postdoc positions aren't offered solely by academic institutions. You can find research opportunities at international companies, too. Among world-famous corporations offering postdoc fellowships and research work, you can find Microsoft, Sony, and Adobe.
3. Write a Passionate First Paragraph of Your Cover Letter for Postdoc Positions
Tempted to write "To Whom It May Concern" at the start of your letter?
Well, think again.
Why?
Because it's lazy! And lazy scientists aren't good candidates for postdoc fellowships.
Here are some guidelines to create the first paragraph of your postdoc cover letter:
Greet the recruiter with Dear Mr./Ms. XYZ.
State your interest in the advertised postdoc position.
Spark the interest of the recruiter with your most relevant experience and accomplishments.
Pro Tip: Don't let the recruiter doze off—use strong action verbs to describe your doctorate experience. They will make you look more confident and decisive.
4. Highlight the Key Skills in Your Postdoc Cover Letter
You might be as smart as Sheldon Cooper in The Big Bang Theory. But can others see your genius, too?
Drop the bazinga jokes and Star Trek references for now. Focus on your strengths as a scientist. Think of your achievements. You must convince others that you're a great fit for a postdoc position.
Here's how to do it:
Read the post-doctorate job description carefully and select the key requirements.
Let the reader know you've got the skills that match the requirements from the job ad.
Mention relevant accomplishments and experience that prove your point.
Use facts and figures to illustrate your qualifications.
It's quite similar to describing academic achievements and work experience in your resume.
Having second thoughts about your resume? Stop worrying, just learn: How to Write a Professional Resume for Any Job
5. Show Your Interest in the Postdoc Position
Congrats! You impressed the hiring manager. You left them thinking: "Wow, this person is great. They could have any job they want! Wait a minute… So why would they apply to this job?"
Don't leave them wondering for too long. Your cover letter for postdoc position must clearly state why you want this job.
Flatter them this way:
Compliment the academic institution or the company—show that you are impressed with their latest discoveries or achievements.
Throw in some facts about the company or university culture, or mention some of the challenges they're facing now to show how you can help.
Convince them this is the job you want, not just temporarily, but for the long run.
These elements make your cover letter for a postdoc position feel more personal.
Pro Tip: According to a survey conducted by Nature in 2020, 48% of postdoctoral researchers from all over the world felt they're lacking in computational skills. If you also don't feel confident when it comes to computational thinking, consider taking online courses that can expand your knowledge, such as Coursera's Computational Thinking for Problem Solving or Computational Social Science.
6. Hook the Reader of Your Cover Letter for a Postdoc Position with an Offer
We're nearing the end of your postdoc cover letter. Make your words count—you don't want the recruiter to suddenly feel let down by your words. Instead, leave them wanting more.
Here are a few things to keep in mind:
Make a tempting offer: explain how you could help the company or institution with your skills and experience.
Add a Call To Action: suggest a meeting or a call to discuss your ideas for this postdoc position.
Maybe you've decided you need to rethink your application a bit? Check this helpful guide: How to Write a CV for a Job Application
7. Finish Your Cover Letter for a Postdoc Position Professionally
This is the last step of the process!
Here's how to finish your postdoc cover letter:
Write your full name. You may even attach a digital copy of your signature!
Repeat your basic contact details, so the recruiter doesn't have to do extra work to reach you.
Consider adding a P.S. for a bang.
And voilà—your cover letter for postdoc positions is ready to win prestigious research jobs.
When making a resume and a cover letter in our builder, drag & drop bullet points, skills, and auto-fill the boring stuff. Spell check? Check. Start building a professional resume template here for free.
When you're done, Zety's resume builder will score your resume and tell you exactly how to make it better.
Thanks for reading our guide! What's your opinion of this sample cover letter for a postdoc position? Would you like to add anything to this postdoc cover letter? Feel free to comment below!