Our customers have been hired by:
Sitting down to write a cover letter seems even harder than starting to write your dissertation? If only I had some data to base my postdoc cover letter upon… Wait. You do. In your case, the "data" you already have is the knowledge, expertise, and passion to continue to drive academia forward. Demonstrate them in your postdoc cover letter and your picture will soon be hanging next to Daniel Dennets's.
This guide will show you a sample postdoc cover letter and share the best tips on how to write a cover letter for a postdoc position step by step.
Want to write your cover letter fast? Use our cover letter builder. Choose from 20+ professional cover letter templates that match your resume. See actionable examples and get expert tips along the way.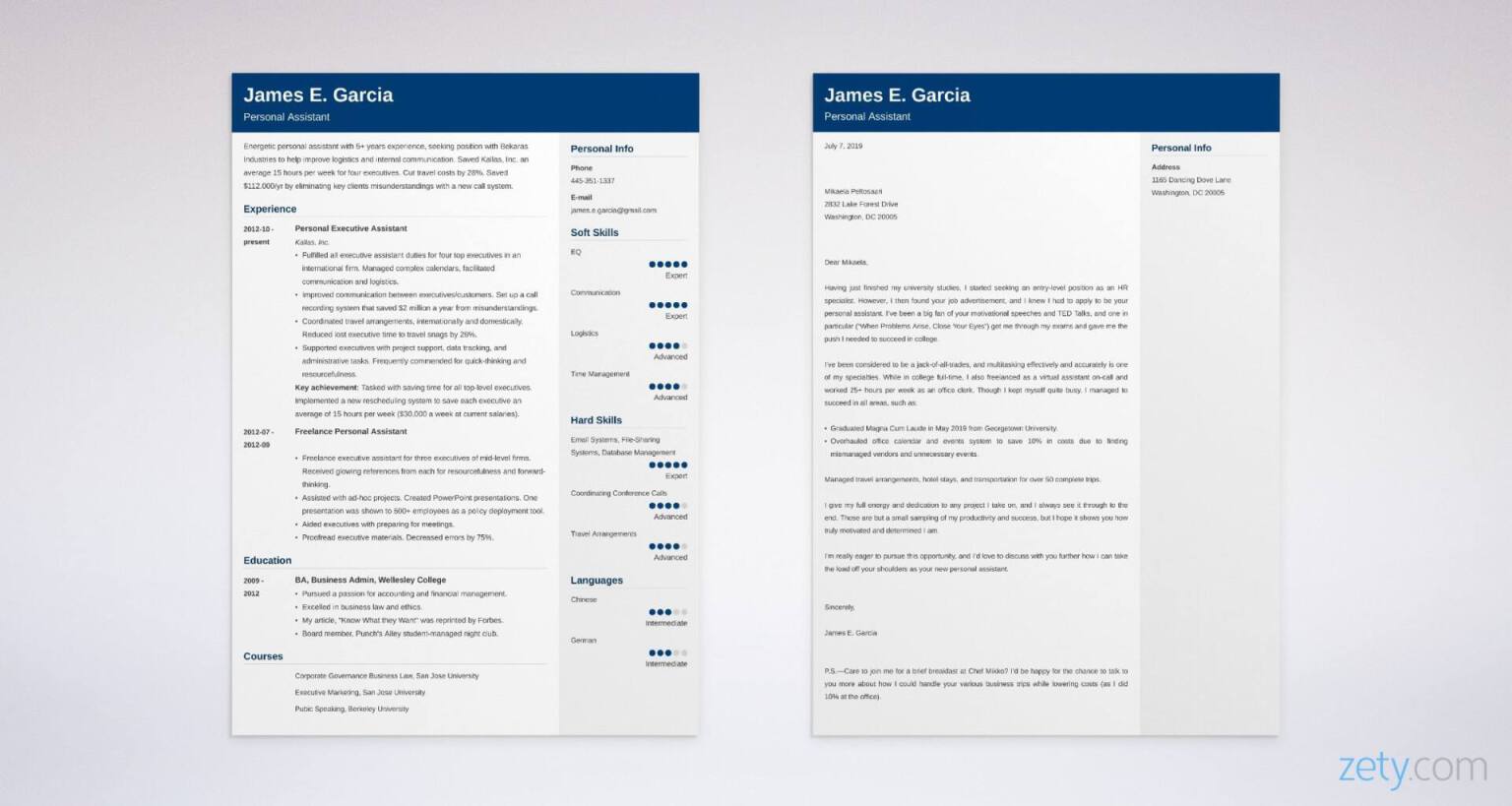 Sample cover letter for a resume—See more cover letter examples and create your cover letter here.
You've seen a brilliant postdoctoral cover letter sample. Read on to find out how to make one for yourself.
Here's a selection of cover letter samples targeting jobs in academia:
Let's start!
Postdoc Cover Letter Sample
Adam J Musgrove
3662 Jody Road
Eagleville, PA 19403
215-894-2807
adam.jz.musgrove@gmail.com
linkedin.com/in/adamzetymusgrove
Philadelphia, 3/11/2020
Dr. Lois Green
Chair, English Department Search Committee
Rush University
2453 Candlelight Drive
Philadelphia, PA 19108
Dear Dr. Green,
As a long-time supporter of Rush University's commitment to the preservation and teaching of the English language and its literature, I was more than delighted to learn about your opening for a postdoctoral research associate in American literature. Having recently defended my doctoral thesis in the influence of globalization on American English semantics and with several years of teaching experience, I'm confident that my expertize will be an asset to the university.
I know that Rush University would like to expand its role beyond teaching students and also become an accessible source of knowledge for everyone interested. While teaching at Barrents College, I worked with a team of Ph.D. students to create a free, open learning platform that summarized academic articles on English philology in such a way that they could be understood by anyone outside academia. This led to a 20% rise in media mentions and, in consequence, a rise in student applications the following semester. I also taught three different electives that increased students' knowledge of the history of English grammar and the use of English in immigrant literature to give students a wider knowledge base and context in order to understand the current linguistic changes around them.
Rush University is known to have one of the best English institutes in the United States and that only makes me excited about this potential opportunity. I would love to develop and deepen my knowledge of the mutation of certain linguistic concepts in modern English use.
Can we schedule a call next week to discuss developing Rush University's open learning platform?
Sincerely,
Adam Musgrove
adam.jz.musgrove@gmail.com
linkedin.com/in/adamzetymusgrove
PS- I'd also love to discuss my book manuscript on the topic of modern semantic changes across several official English dialects.
Postdoc Cover Letter Template
In a postdoc cover letter, you'll want to dedicate each paragraph to something slightly different. One paragraph should explain why you're perfect for the open role. The second paragraph should usually be a summary of your research topic or dissertation. The third paragraph should translate your research into a benefit for the organization you're applying to.
Here's how to write a postdoc cover letter:
1. Use the proper postdoc cover letter format
Read more: The Best Covering Letter Layout
2. Create a professional postdoc cover letter header
Having trouble finding the name of the professor responsible for recruiting? Check the institute's website or do some research via LinkedIn. You can also simply call up the university or institute and ask.
Read more: Cover Letter Header Examples
3. Open with a personal greeting and a compelling first paragraph
Start with a professional cover letter salutation and address the recruiter by title and name.
State what position you're applying for.
Highlight your most relevant achievements and academic expertise.
Read more: How to Start a Cover Letter With a Bang
4. Show that you're the candidate they're looking for
Refer back to the open position and explain how your relevant experience can help find the answers they're looking for.
Mention some interesting achievements that you're proud of and that relate to their area of expertise and research interest.
Include any postdoc training you've participated in to show that you're constantly hungry for new knowledge.
Use numbers whenever you can: they draw attention!
Read more: What Should Your Cover Letter Say
5. Explain why this is the job you want
Include a couple of genuine compliments by referring to the institute's recent accomplishments.
Research-centric careers are the most common goal among postdocs. Make them understand why you want this job more than any other.
Make them realize that if they hire you, you'll want to stay and research for years to come.
Read more: What Should a Cover Letter Say
6. Make an offer and include a call to action
Ask for a call or meeting and suggest a time.
Repeat how valuable you could be—make an offer to help them with their research goals and other projects they may have.
Read more: Great Cover Letter Closing Paragraph Examples
7. Close with a professional sign-off
Sign off with your full name.
Include a digital copy of your handwritten signature (if you have one) below your sign-off.
Add a professional cover letter enclosure.
Add your basic contact details in the footer.
Don't just send out your cover letter and hope for the best. Remember to follow up on your postdoc application. Here's how to do just that: Write a Great Follow Up Email to Your Application
As you can see, a great postdoc cover letter can really propel you into the seat of your dream job. But make sure you don't end up falling short by also writing a fantastic CV.
When making a resume in our builder, drag & drop bullet points, skills, and auto-fill the boring stuff. Spell check? Check. Start building a professional resume template here for free.
When you're done, our free resume builder will score your resume and our resume checker will tell you exactly how to make it better.
Thanks for reading! What do you think of this postdoctoral cover letter sample? Are there any tips you think we've left out? Let us know in the comments below!
About Zety's Editorial Process
This article has been reviewed by our editorial team to make sure it follows Zety's editorial guidelines. We're committed to sharing our expertise and giving you trustworthy career advice tailored to your needs. High-quality content is what brings over 40 million readers to our site every year. But we don't stop there. Our team conducts original research to understand the job market better, and we pride ourselves on being quoted by top universities and prime media outlets from around the world.
Sources