Let us know if you need any help!
Our customer happiness agents will assist you with
any issues you're facing.
We're here to help
Call Now
Our friendly customer service team
can assist you.
United States 800-985-7561
Call Now
---
Average wait time: 2 minutes
Now Open Now we are closed AM - PM CST
Monday-Friday

8AM - 8PM CST

Saturday

8AM - 5PM CST

Sunday

10AM - 6PM CST
Send Us a Message
Questions? Concerns? We're here to
listen and respond!
---
Please allow us 2 working days to
get back to you.
FAQ
I can't log in to my account.
Please try doing the following actions:
Try logging in with your social media account
Disable any browser extensions
Clear the cache in your browser
Refresh the page
Use the incognito/private mode to log in
If you have used Zety more than a year ago, your documents are saved on our legacy builder. To access Classic Zety, please click on My Account in the top right corner and use the log in option on the left side.
How do I check for Zety transactions on my billing statement?
Zety will appear on your billing statement as one of the following:
How can I cancel my subscription?
The easiest way to cancel your subscription is to call our friendly support team or contact them on chat.
You can also cancel your subscription on your own by going to your account dashboard's "My Plan" section.
What are the accepted payment methods?
Currently, Zety allows for the following methods of payment:
Visa
Mastercard
Discovery Card
American Express
PayPal
Maestro
Can I get a career or resume advice from Zety?
Yes, we have a great blog with plenty of great articles!
However, we do not offer a one-on-one career or resume advice.
On the Blog, you can find useful advice on various topics. All our articles are organized into categories: Resume Writing, Resume Examples, Cover Letter, Job Search, Job Interview, Career Advice and Work Life, to help you find the right articles more easily. The posts are written by experts and under each of them, you'll find the comment section where you can ask additional questions.
Here are some examples of articles that might be helpful: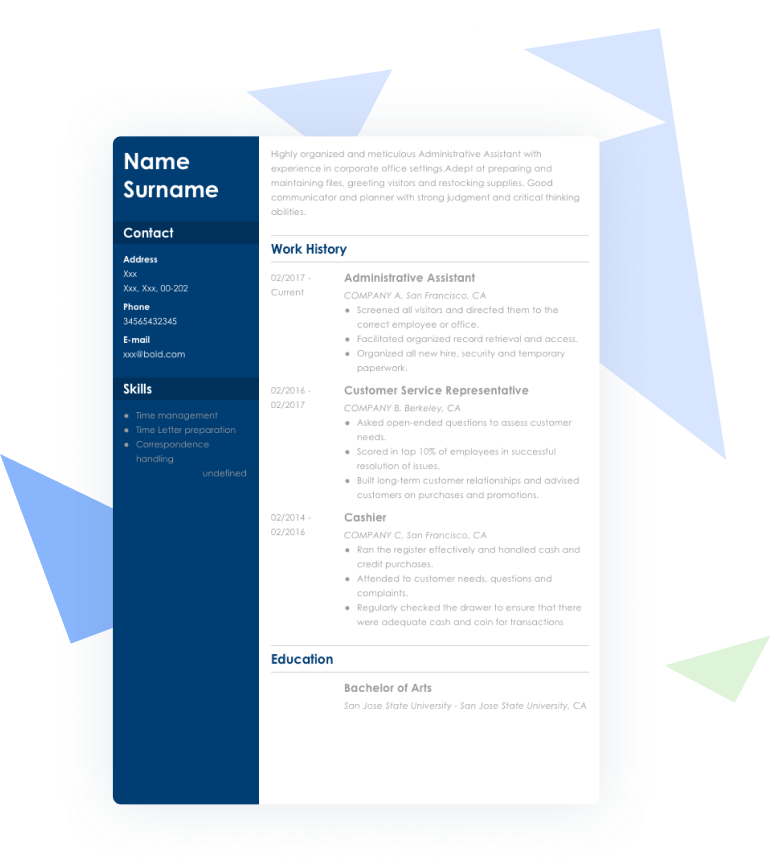 BOLD LLC
City View Plaza II, 48 Road 165
Suite 6000, Guaynabo, PR 00968
Puerto Rico
Auxiliant S.à.r.l.
1A, rue Thomas Edison,
L-1445 Strassen
Luxembourg