Resume Templates
Pick a resume template, fill it out, and format. Create a professional resume in a few clicks. Just choose one of 18+ resume templates below, add ready-made content, download, and get the job.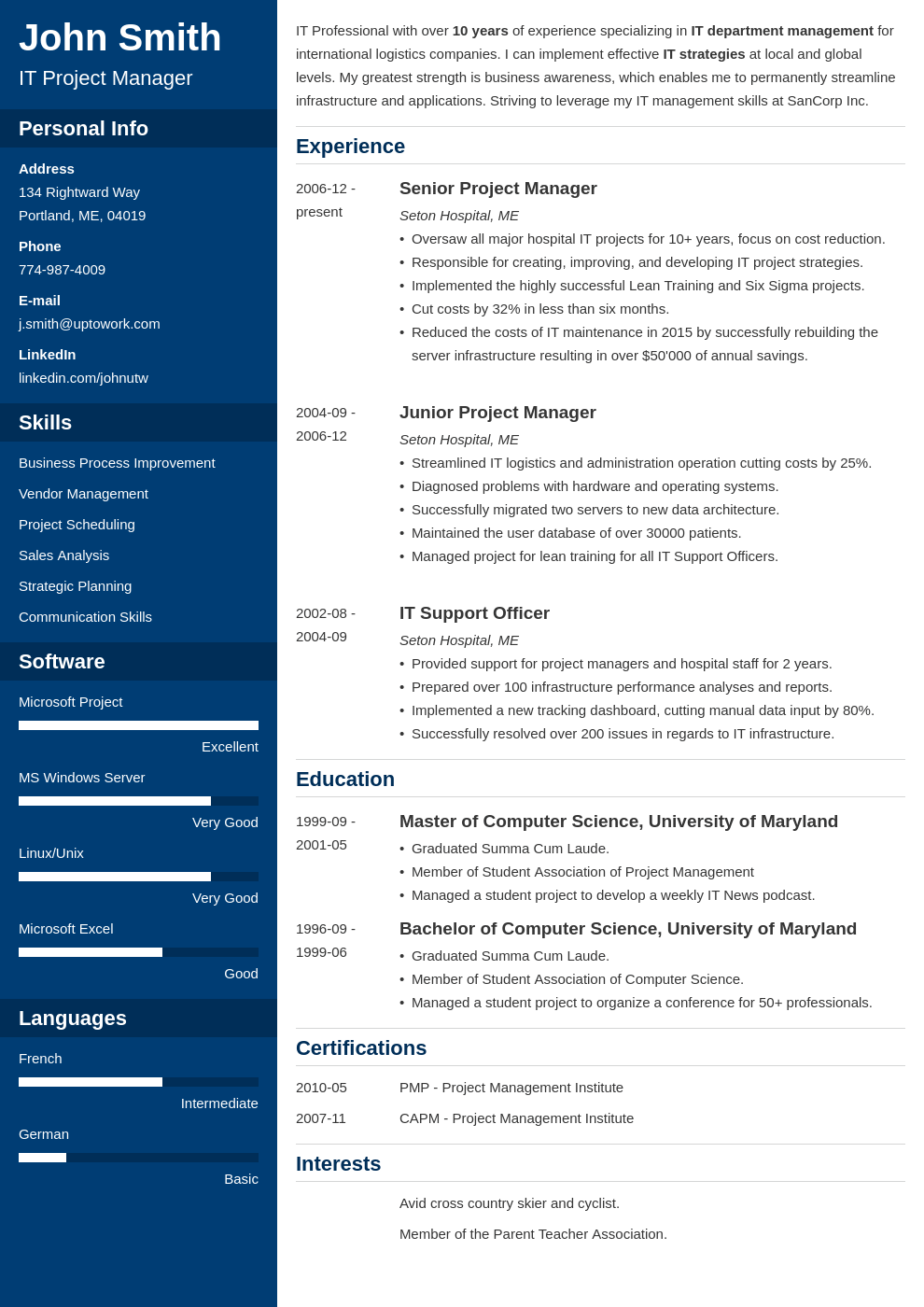 Cascade
Professional resume template. Plenty of information, no clutter.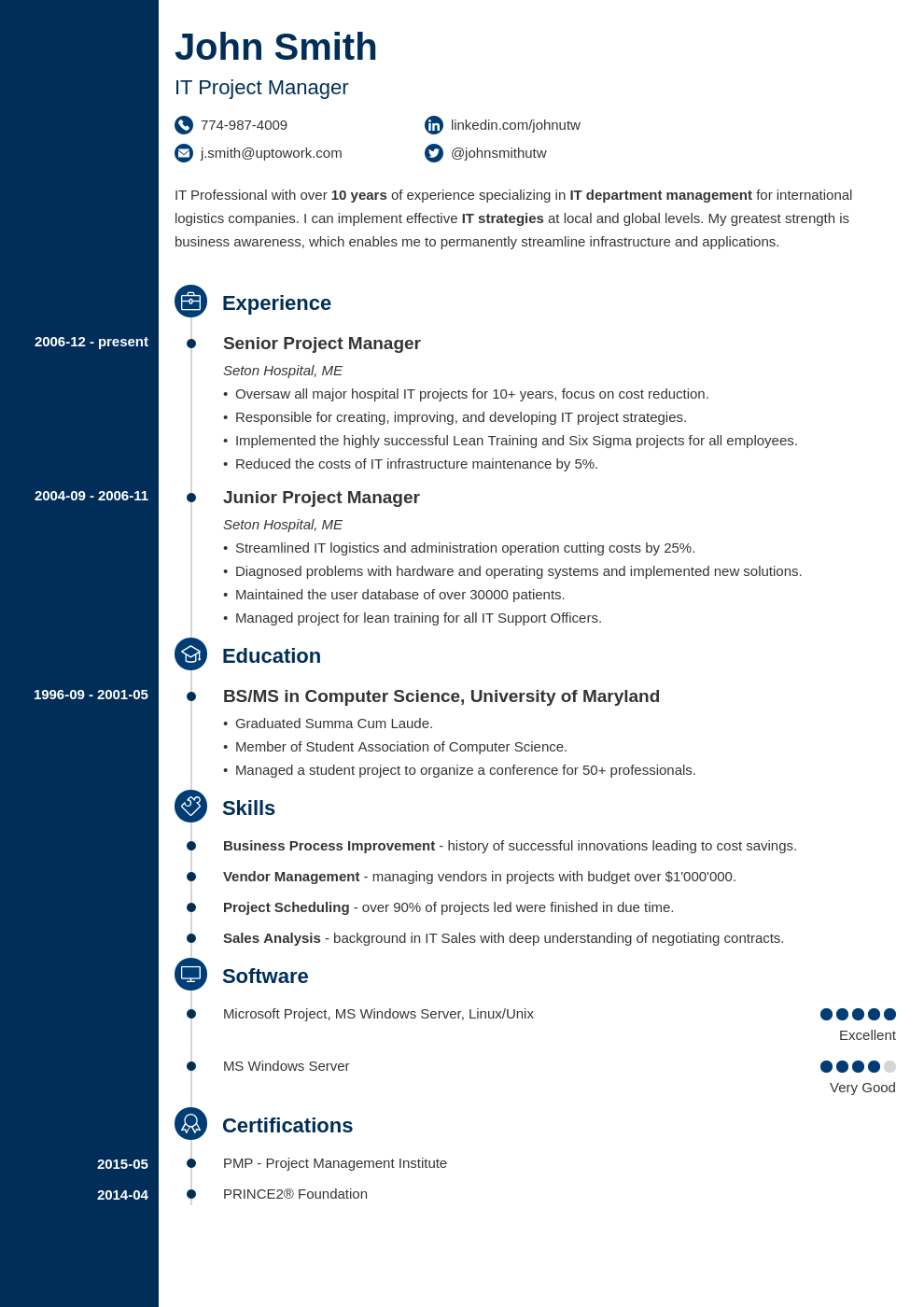 Concept
Modern resume template. A timeline to show progression and icons to save space.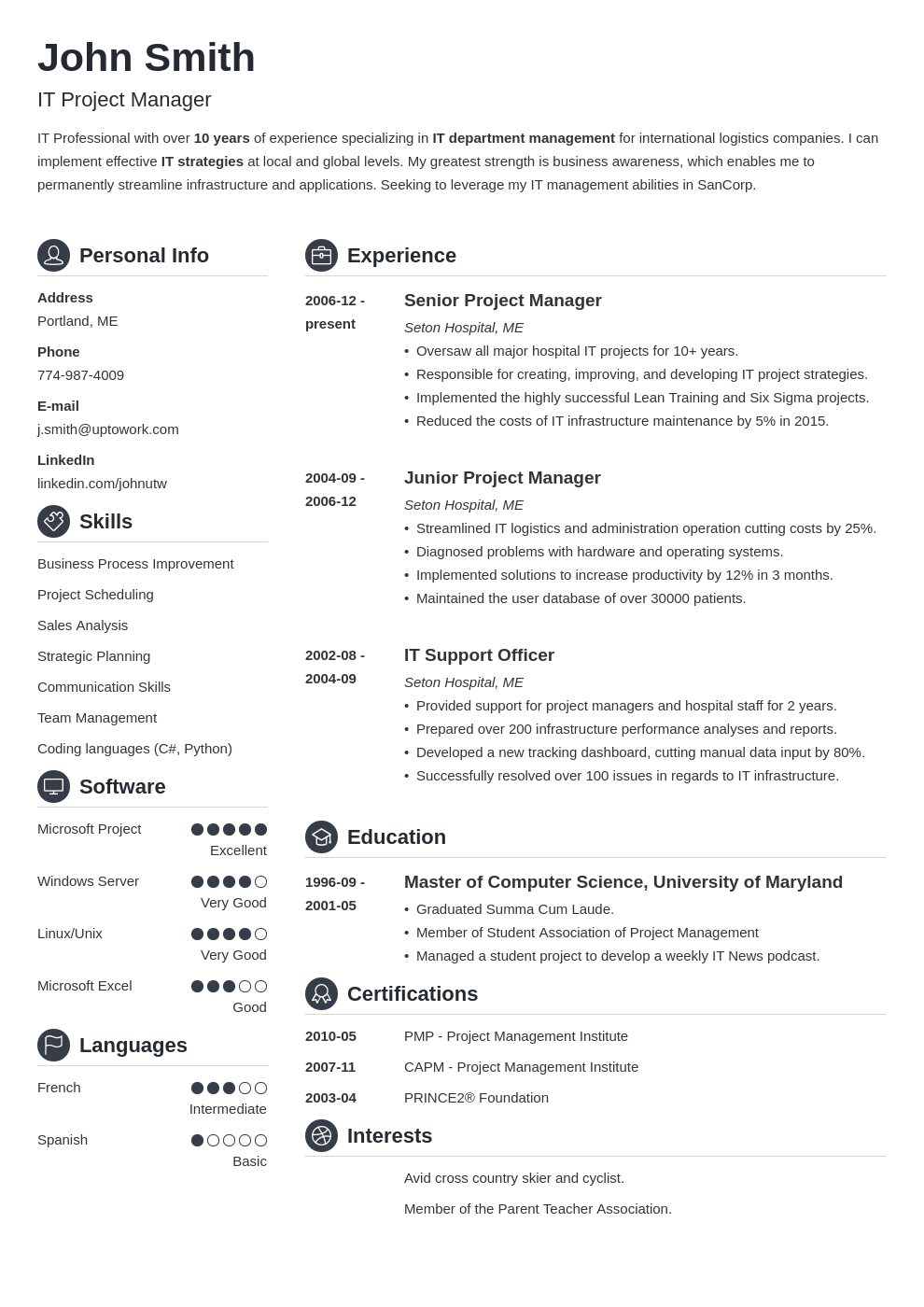 Crisp
Creative resume template. A perfect balance of graphics and whitespace.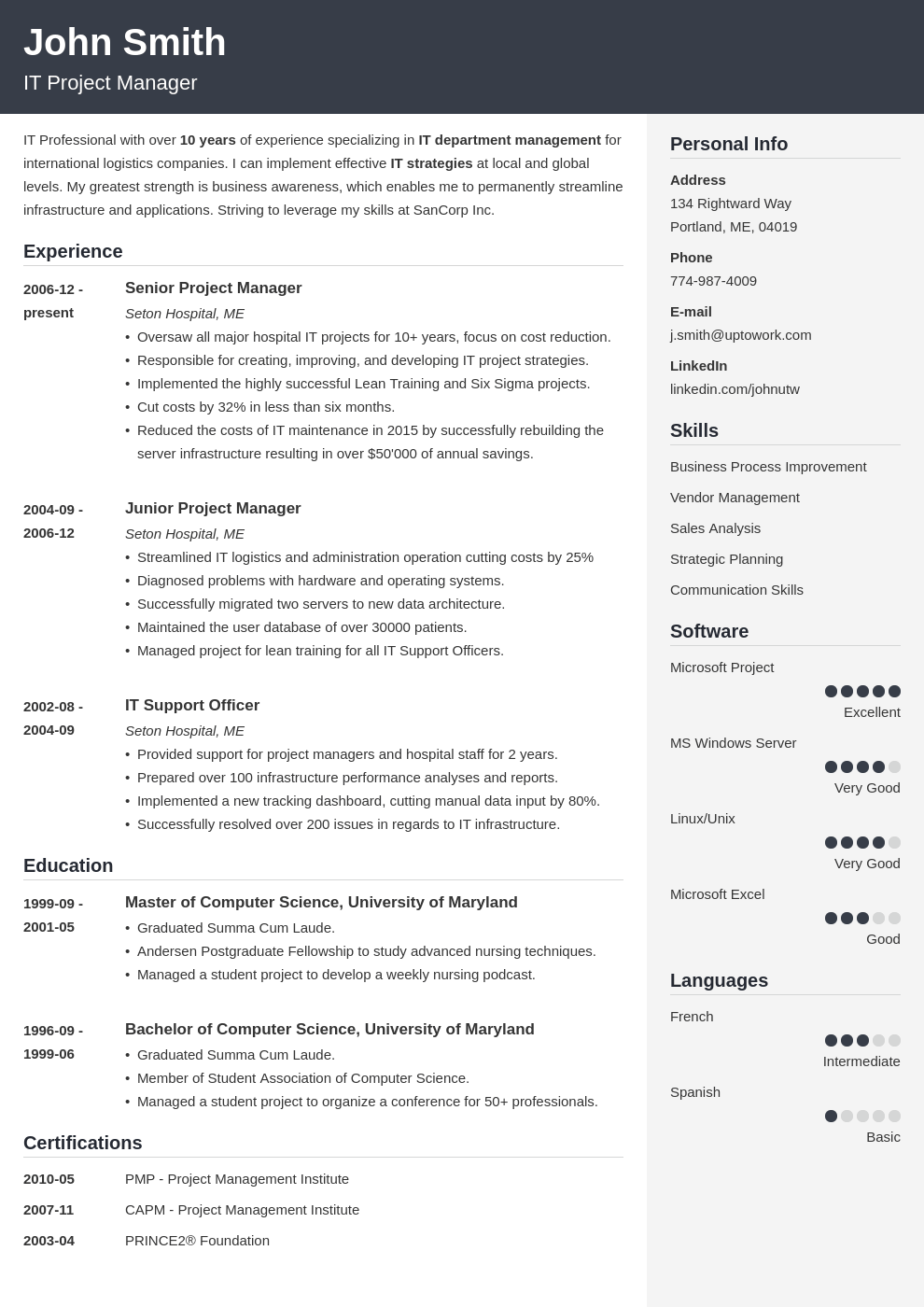 Cubic
Perfect resume template. Readable no matter how much you write.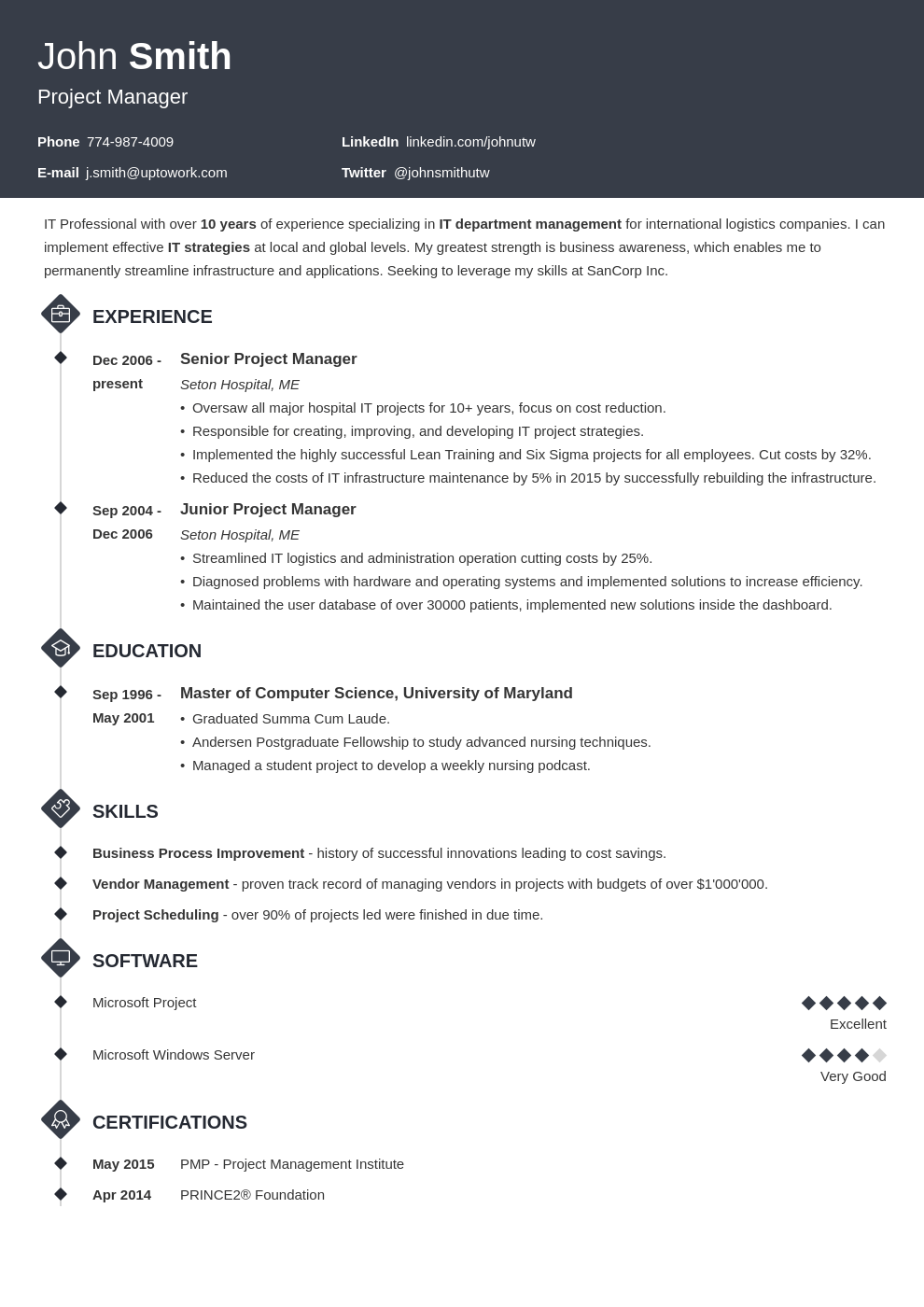 Diamond
Single column resume template. Work history is the focus, the job title the selling point.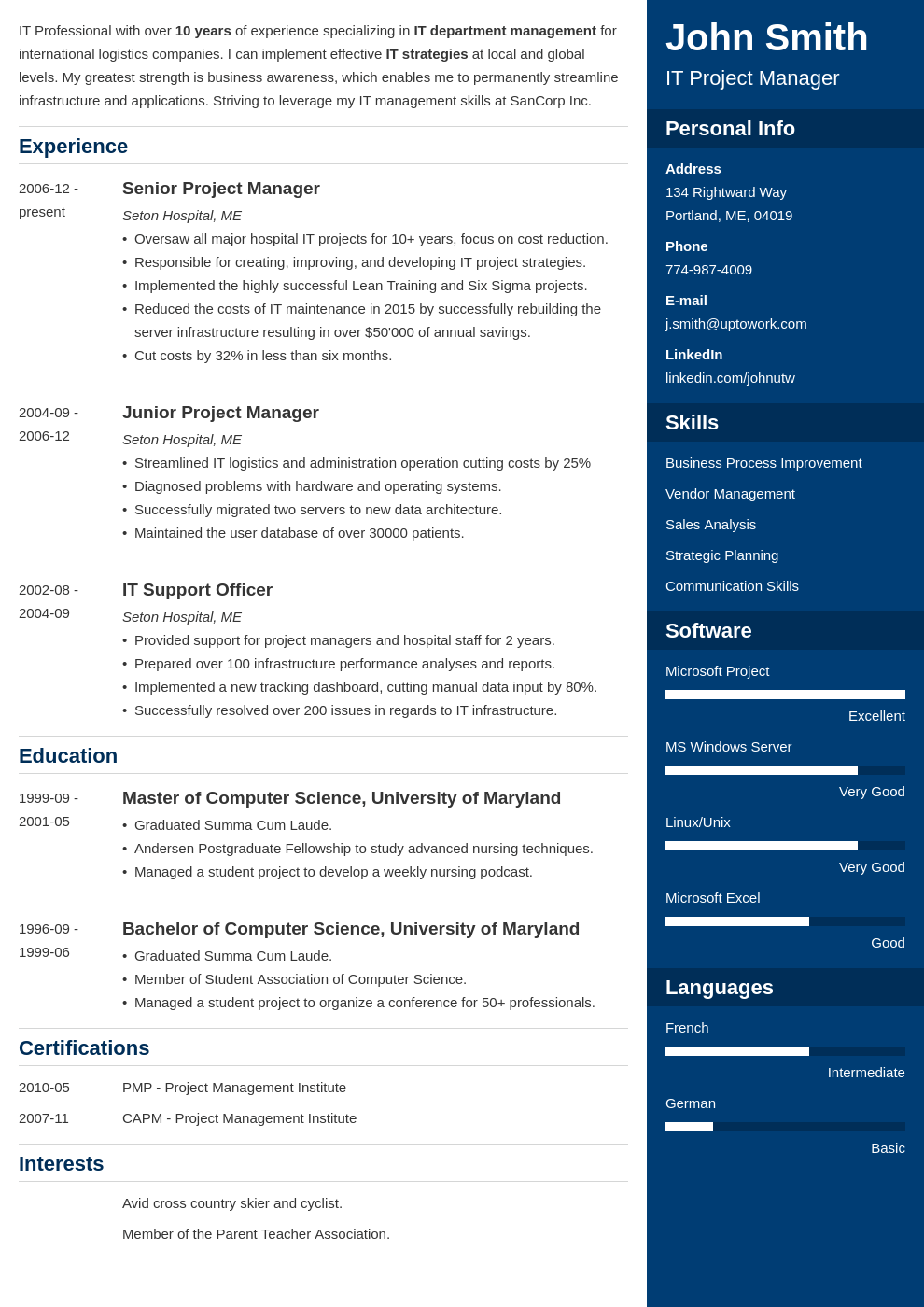 Enfold
Two column resume template. Focuses on your summary, draws attention to skills.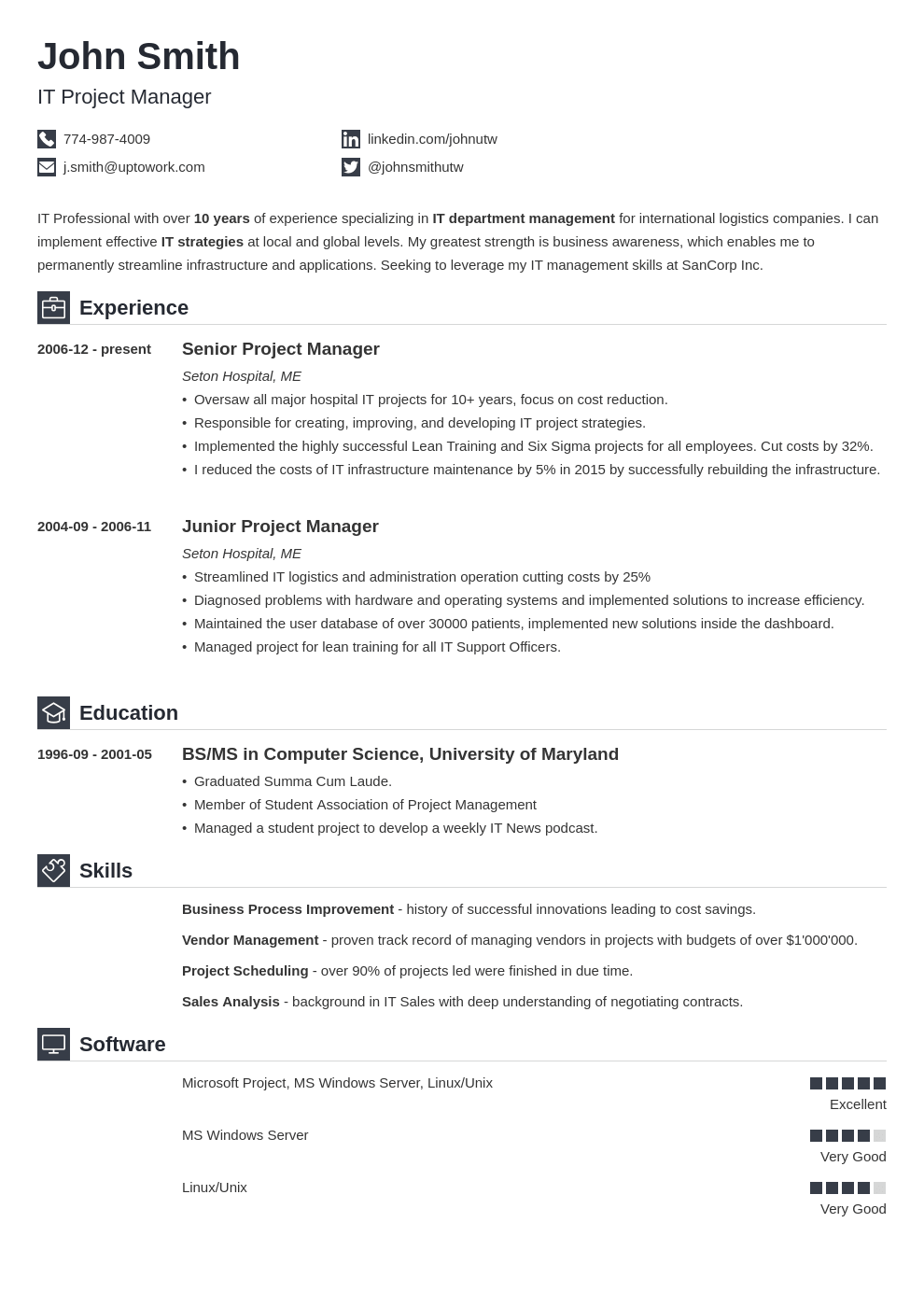 Iconic
Icon-based resume template. Section that pop with a little bit of graphic help.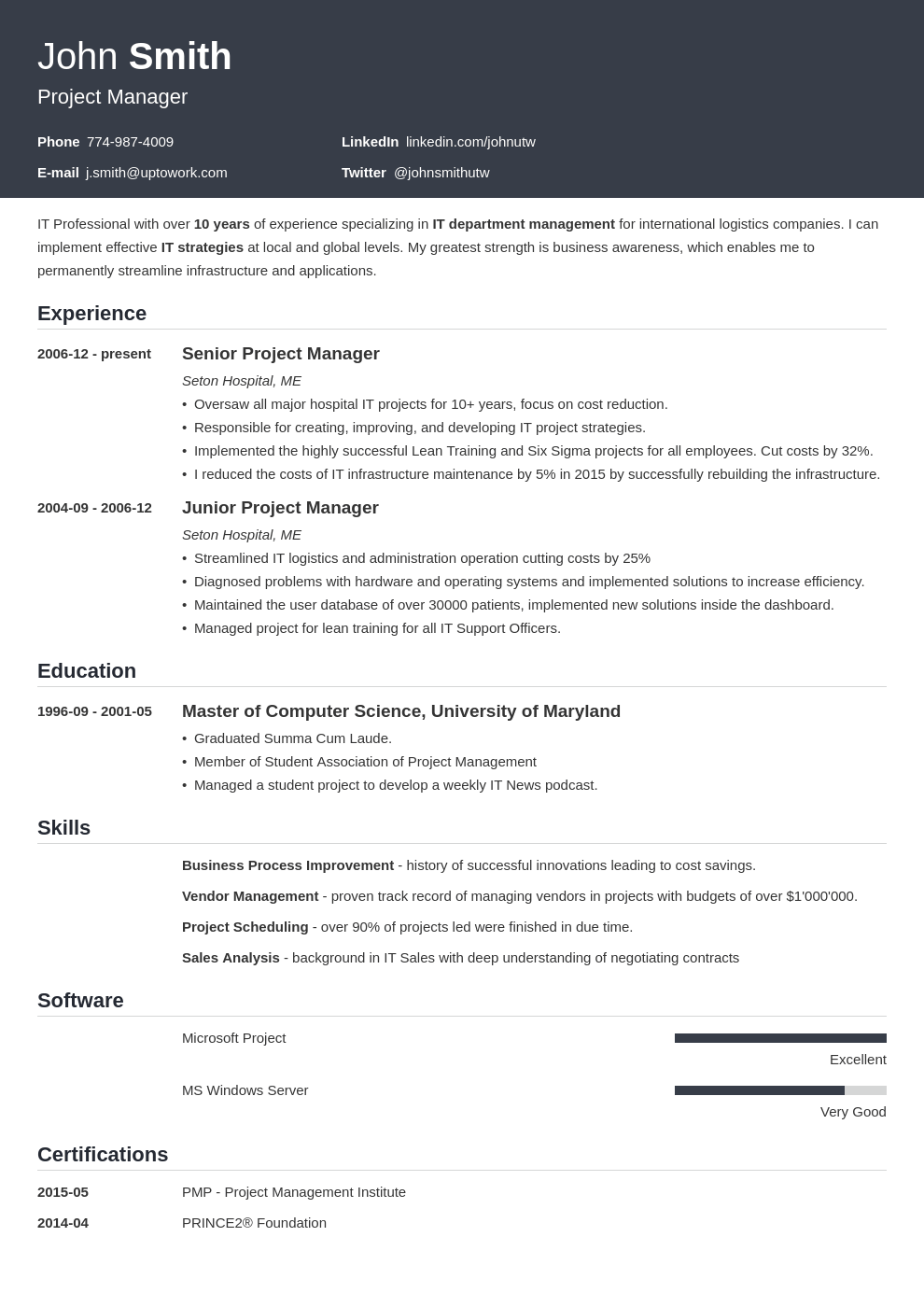 Influx
Elegant resume template. Tells a story, makes sure it gets heard.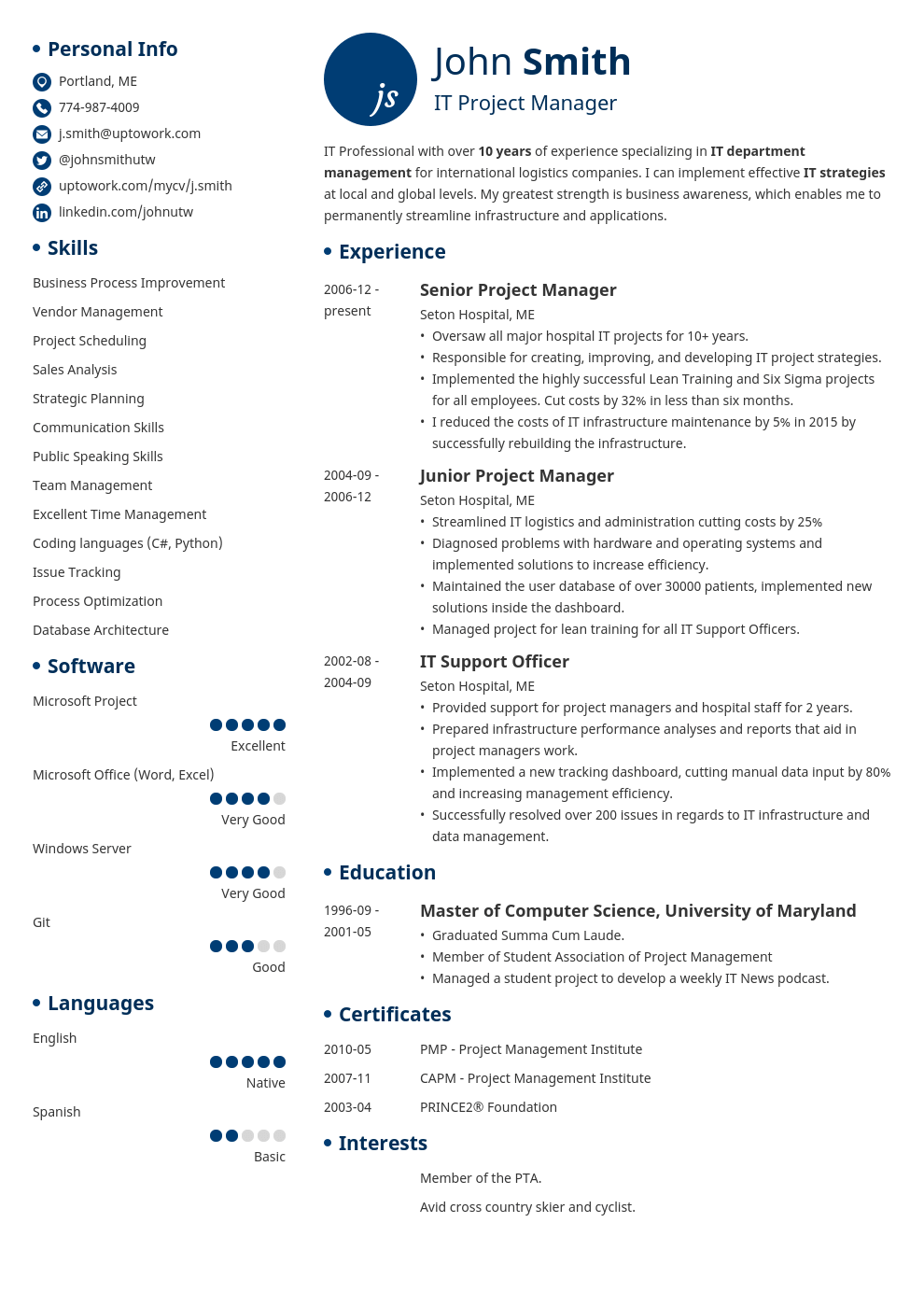 Initials
Creative resume template. Initials for a personal touch, dash of color to highlight strengths.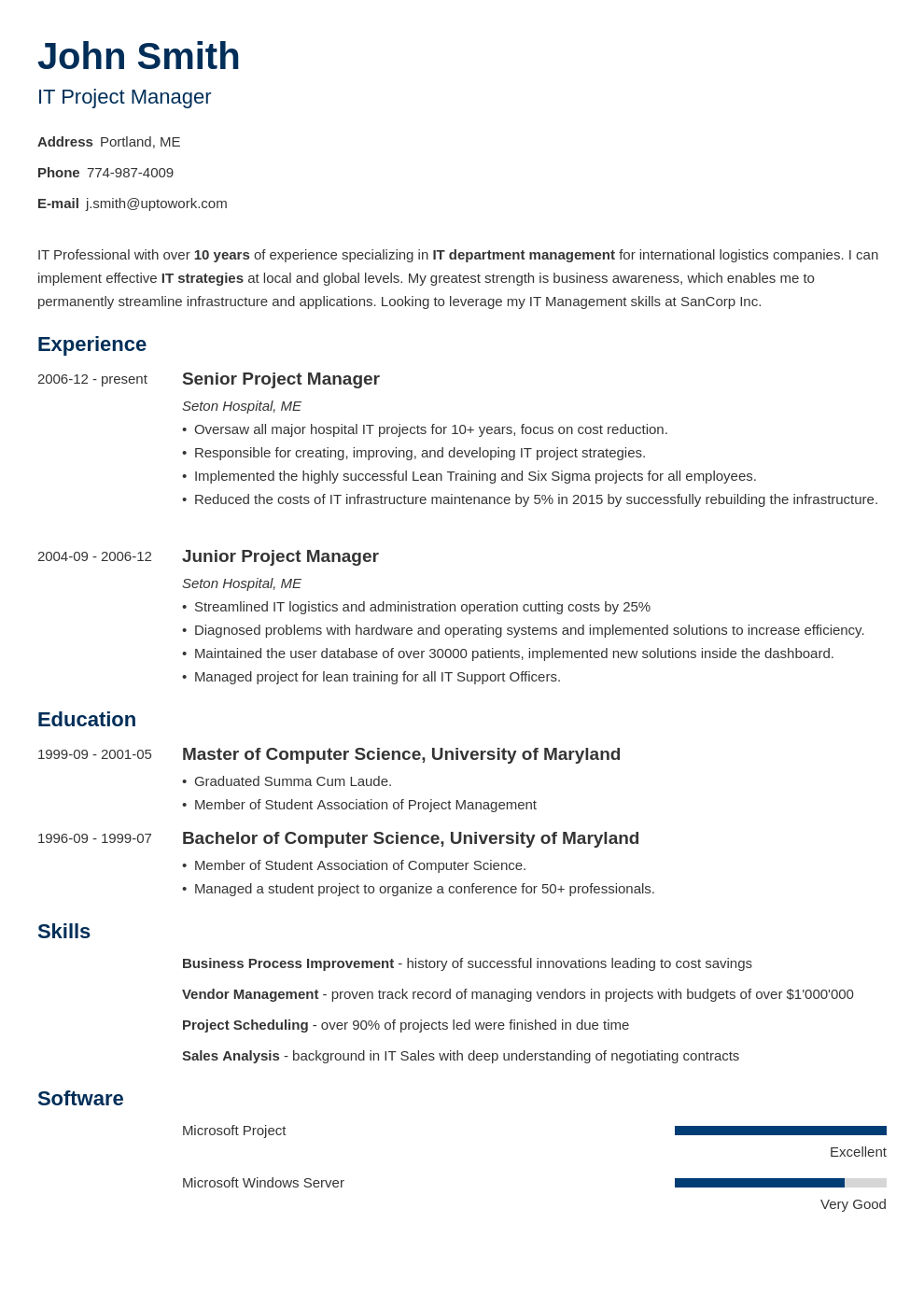 Minimo
Minimalistic resume template. Great readability with a surprisingly sleek finish.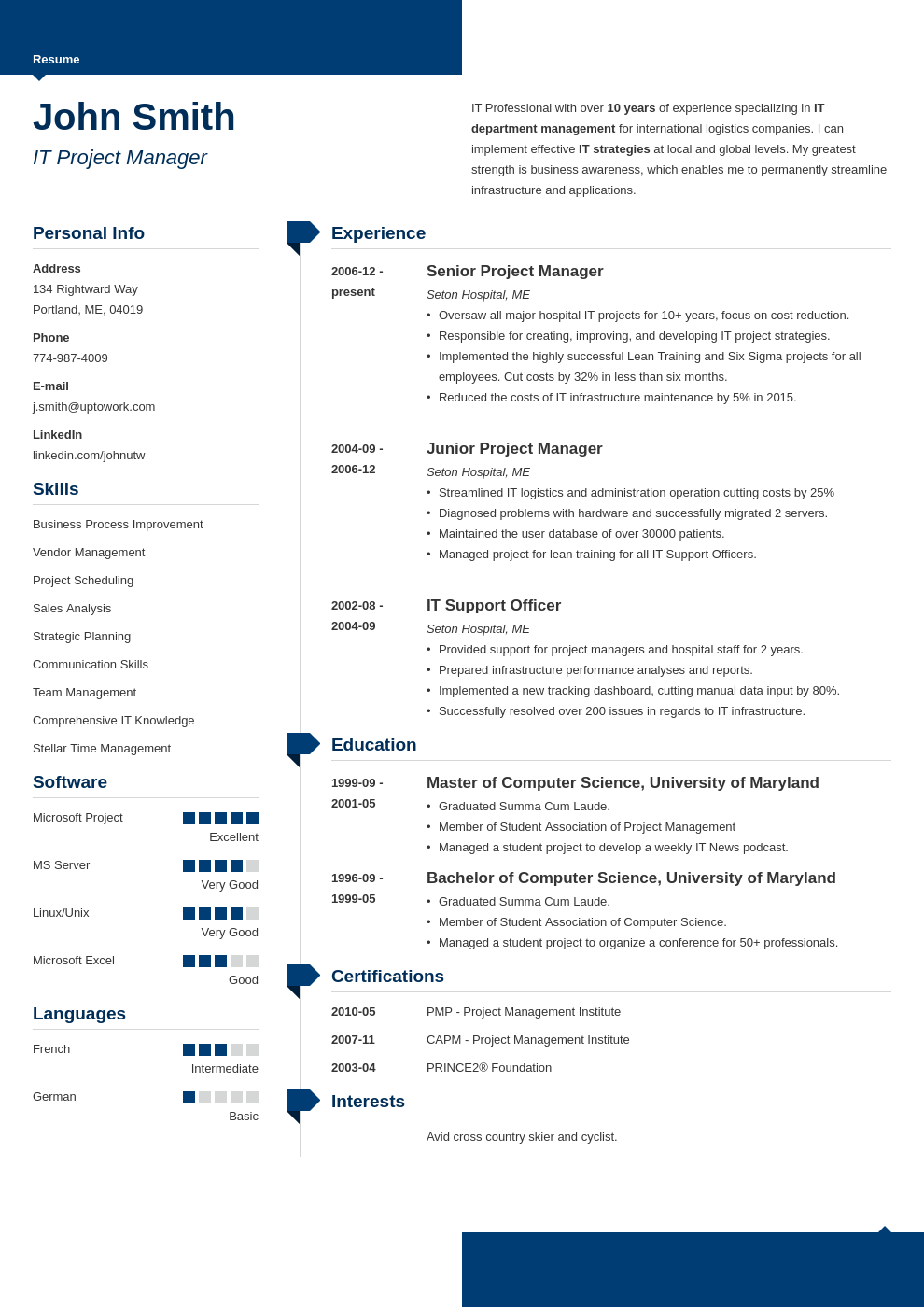 Modern
Modern resume template. Elegant accents in the header, footer, and section titles.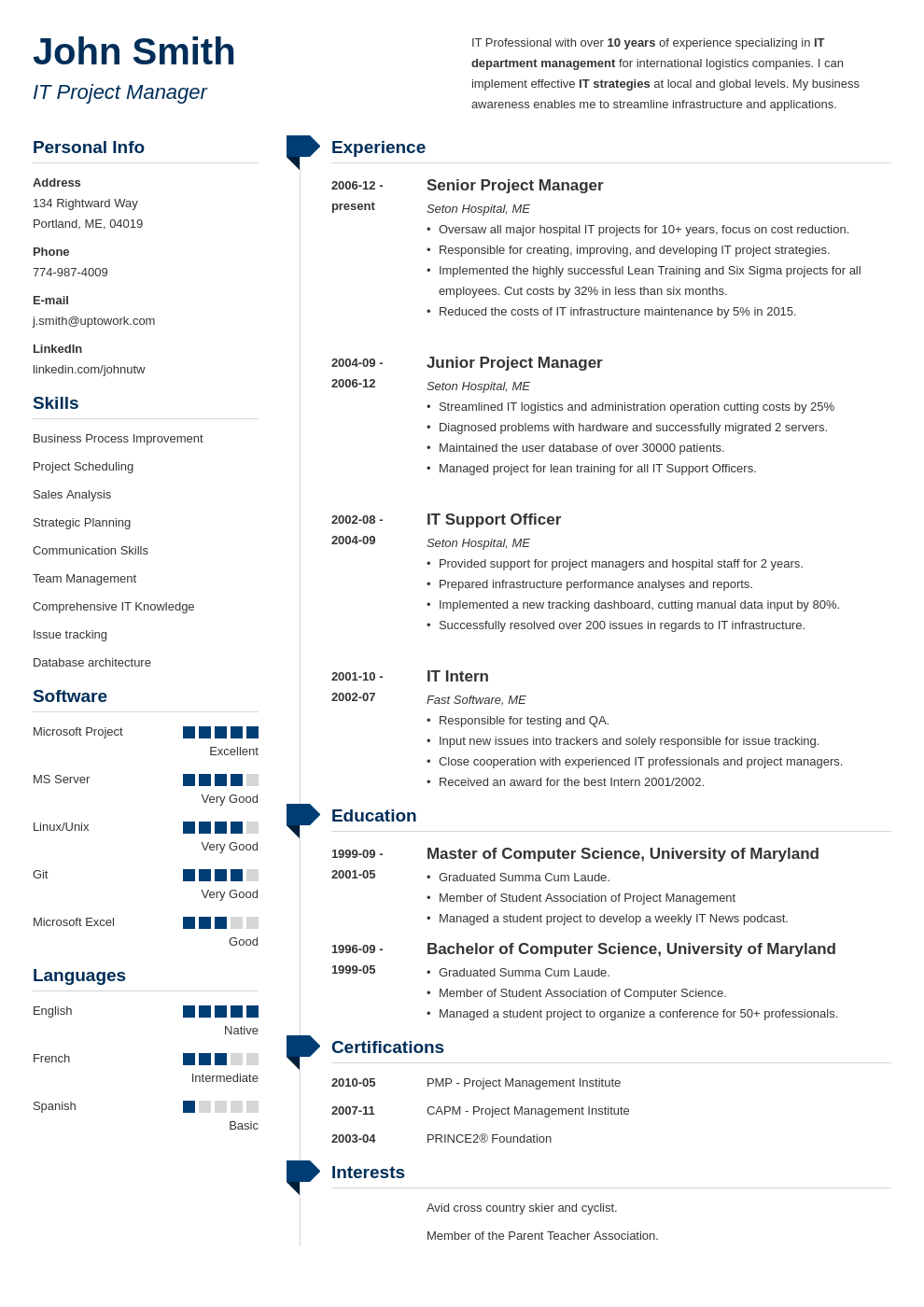 Muse
Visual resume template. Two columns that help focus on your experience.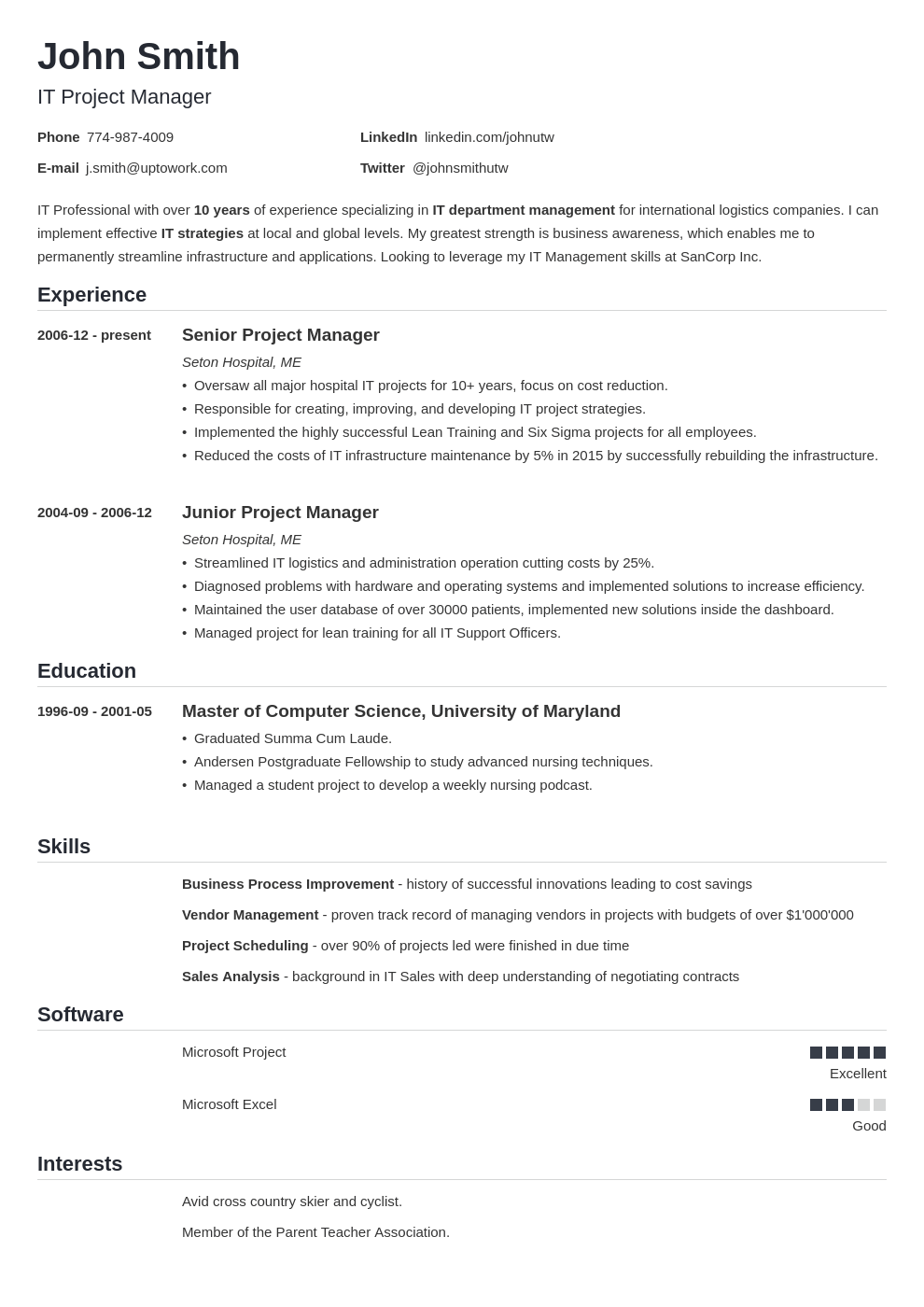 Nanica
Traditional resume template. Neat layout that focuses on your career highlights.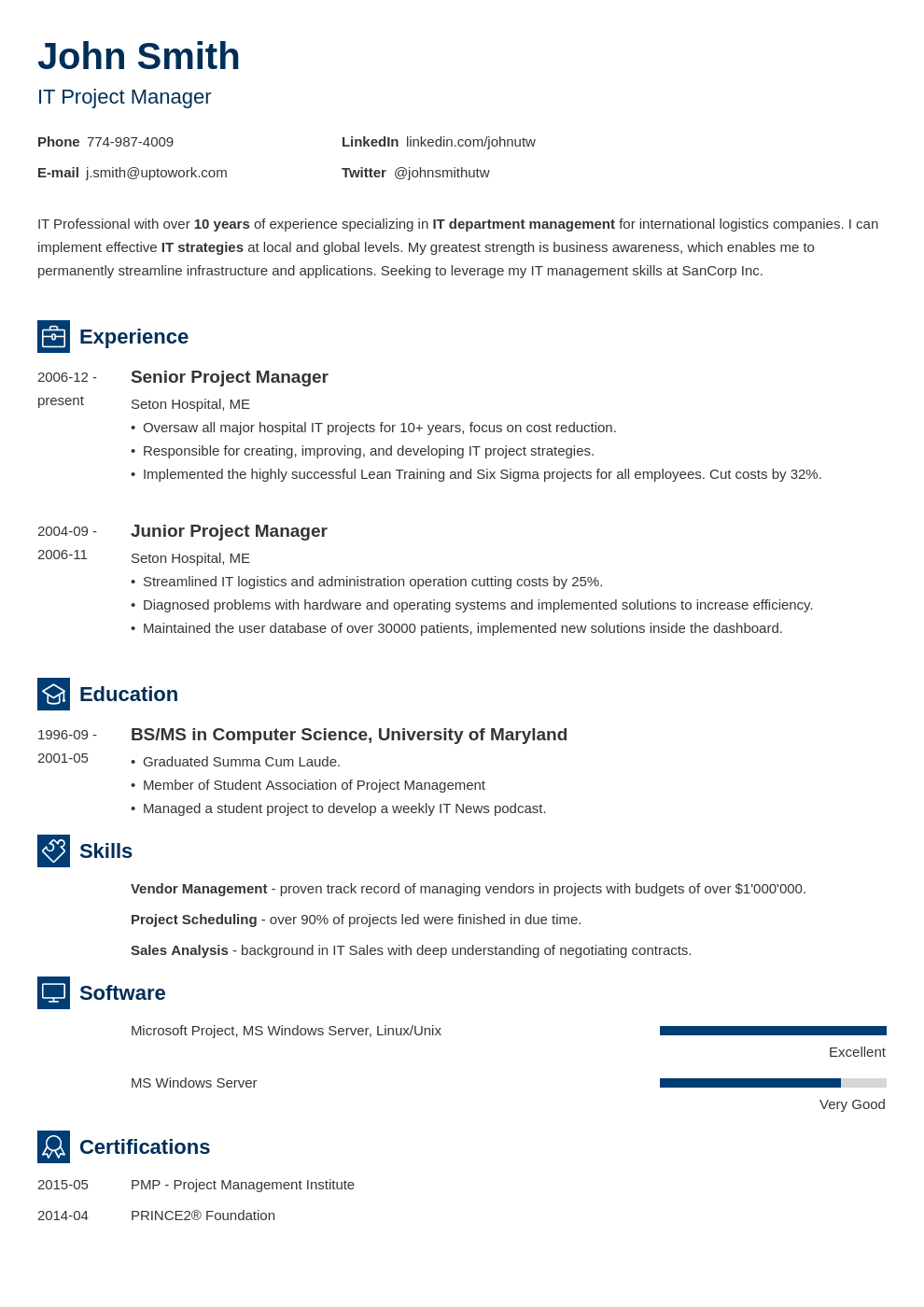 Newcast
Basic resume template. Standard design with a designer finish.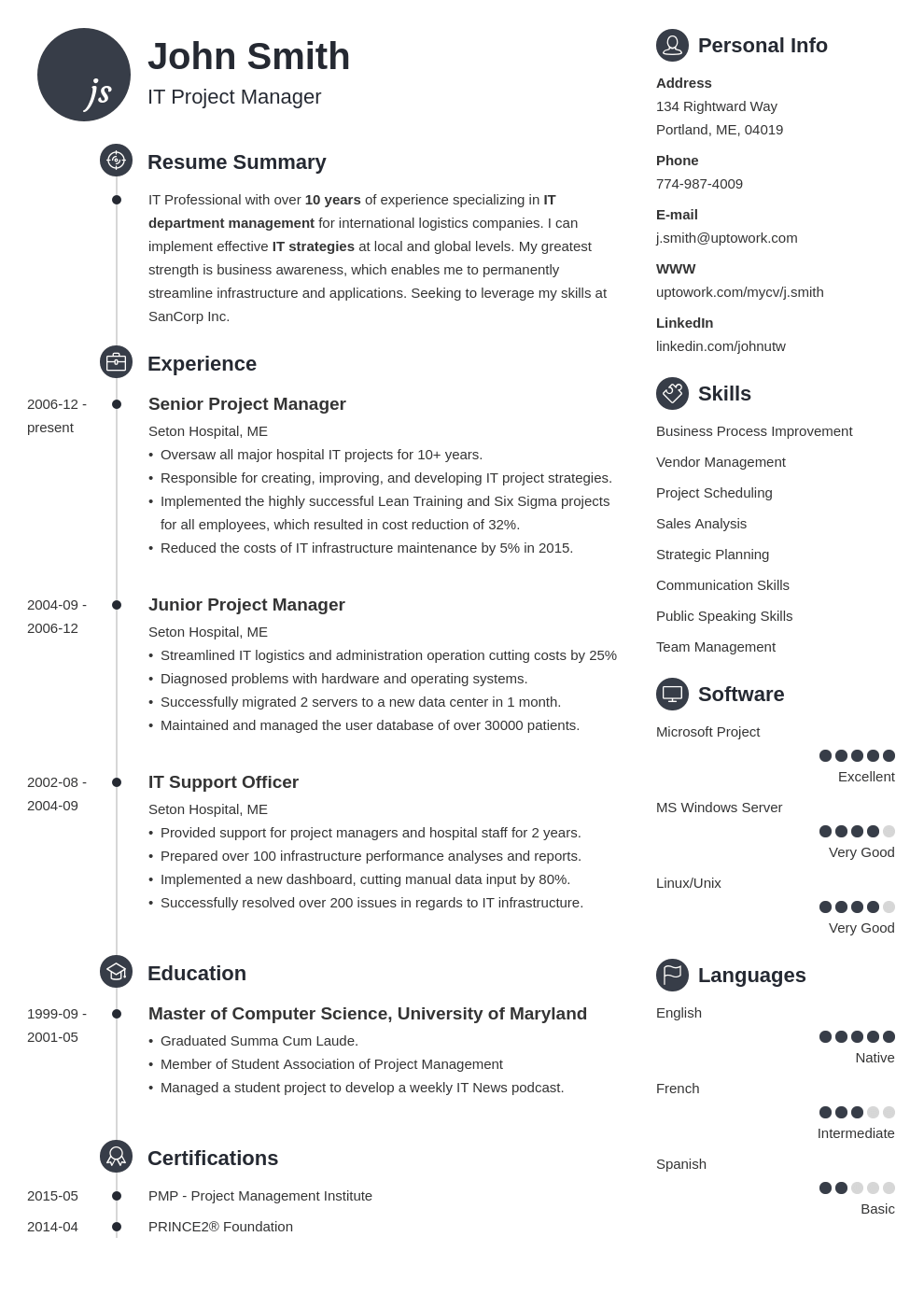 Primo
Infographic resume template. Blends classic structure with timelines and graphs.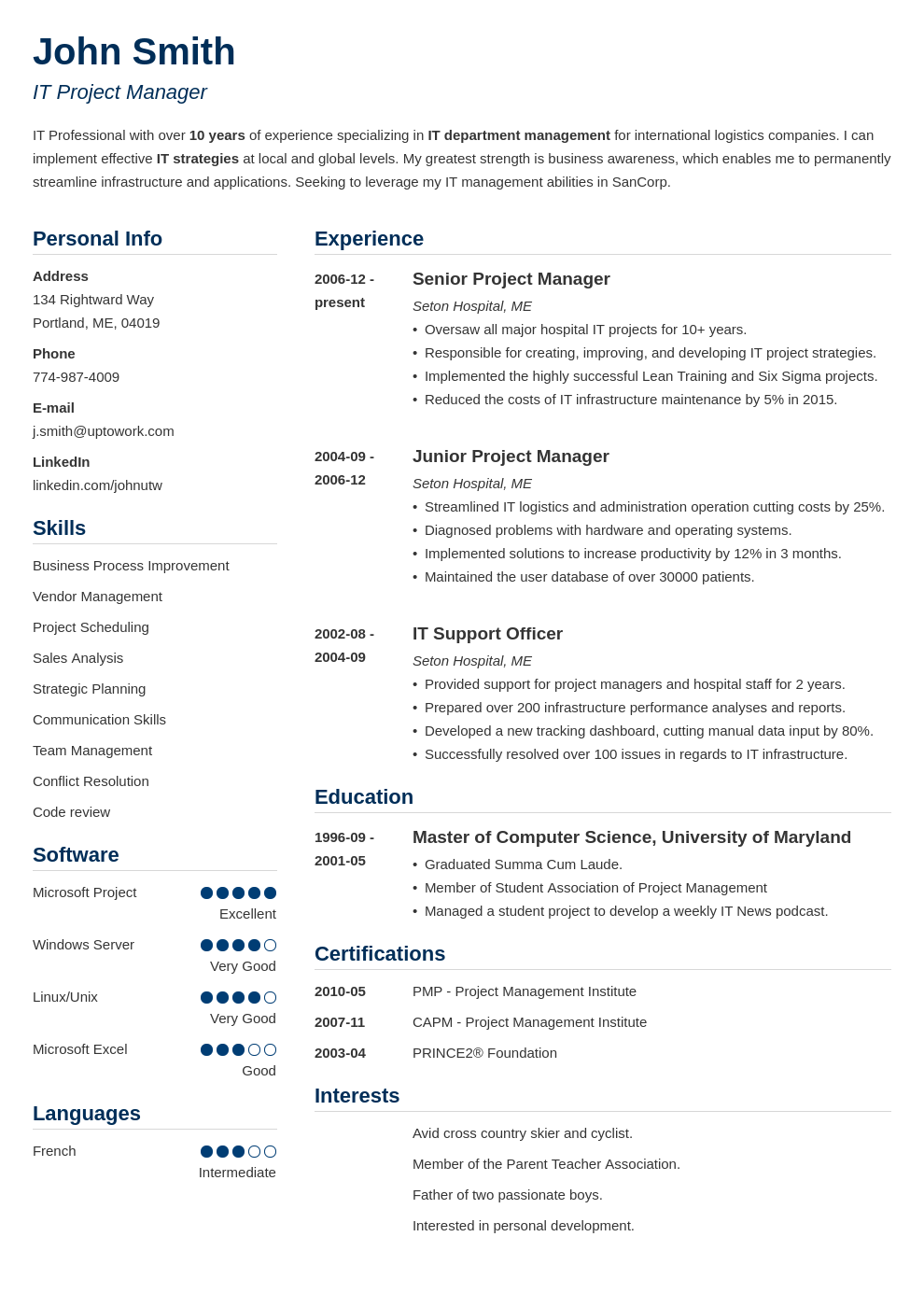 Simple
Simple resume template. Excellent readability without being bland.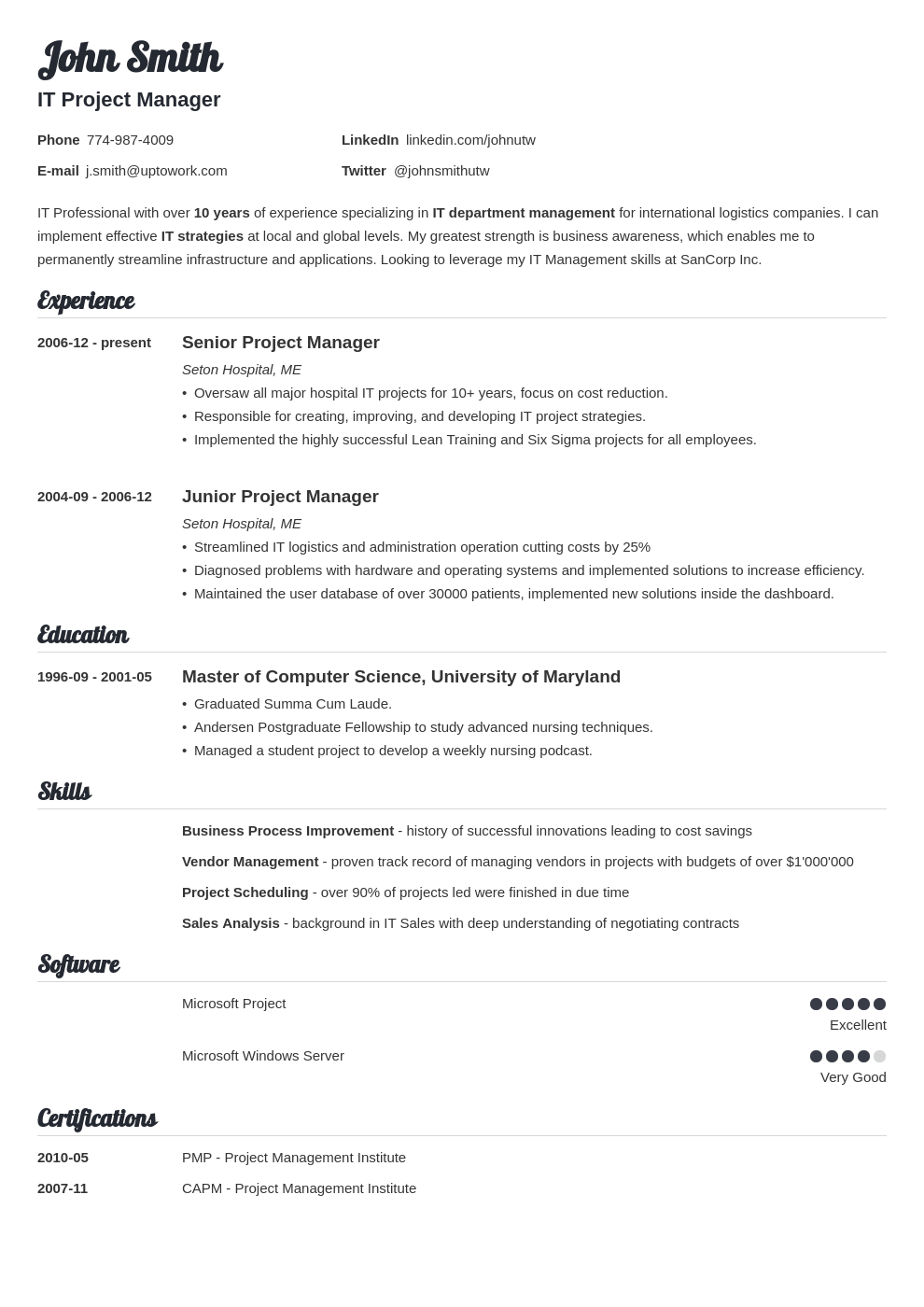 Valera
Unique resume template. One-of-a-kind typography, classic structure to guide the gaze.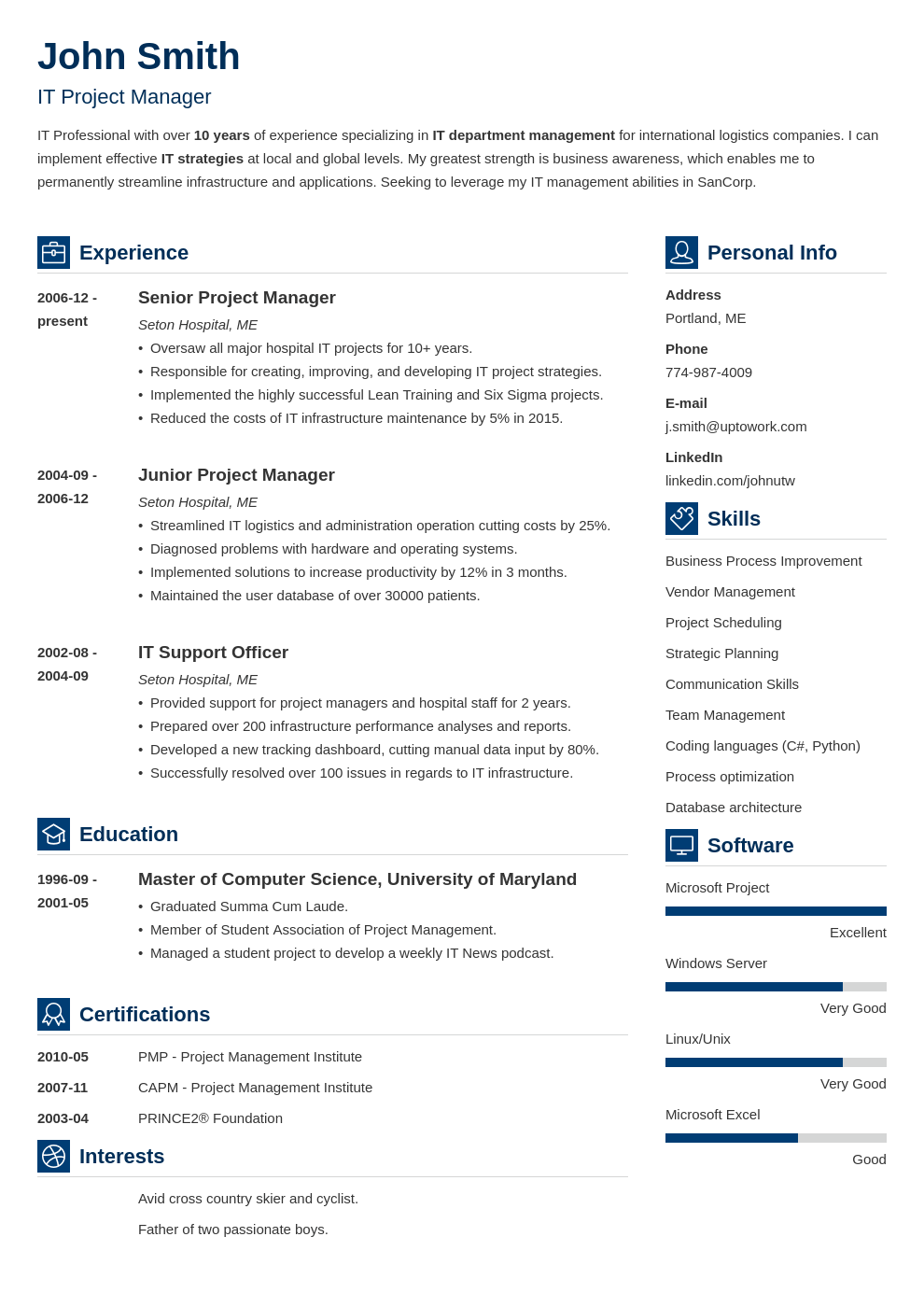 Vibes
Sleek resume template. A clean format with exciting details.
Best resume templates
for a job or academia
A resume template is a blank form you fill in with contact information, work experience, skills, and education. Easier said than done. Most free MS Word resume template formats fall apart as soon as you start typing. But not Zety. Pick Zety and stop struggling. Focus on what matters: telling your story in a way that gets you the job.
Attractive design
Each resume format template is designed to draw attention to your assets. Highlight your career summary to hook the employer. Use icons to save valuable space. Pick a single or two column design to balance whitespace and wordcount. Show your mastery of skills by using graphs. Fit two pages on one.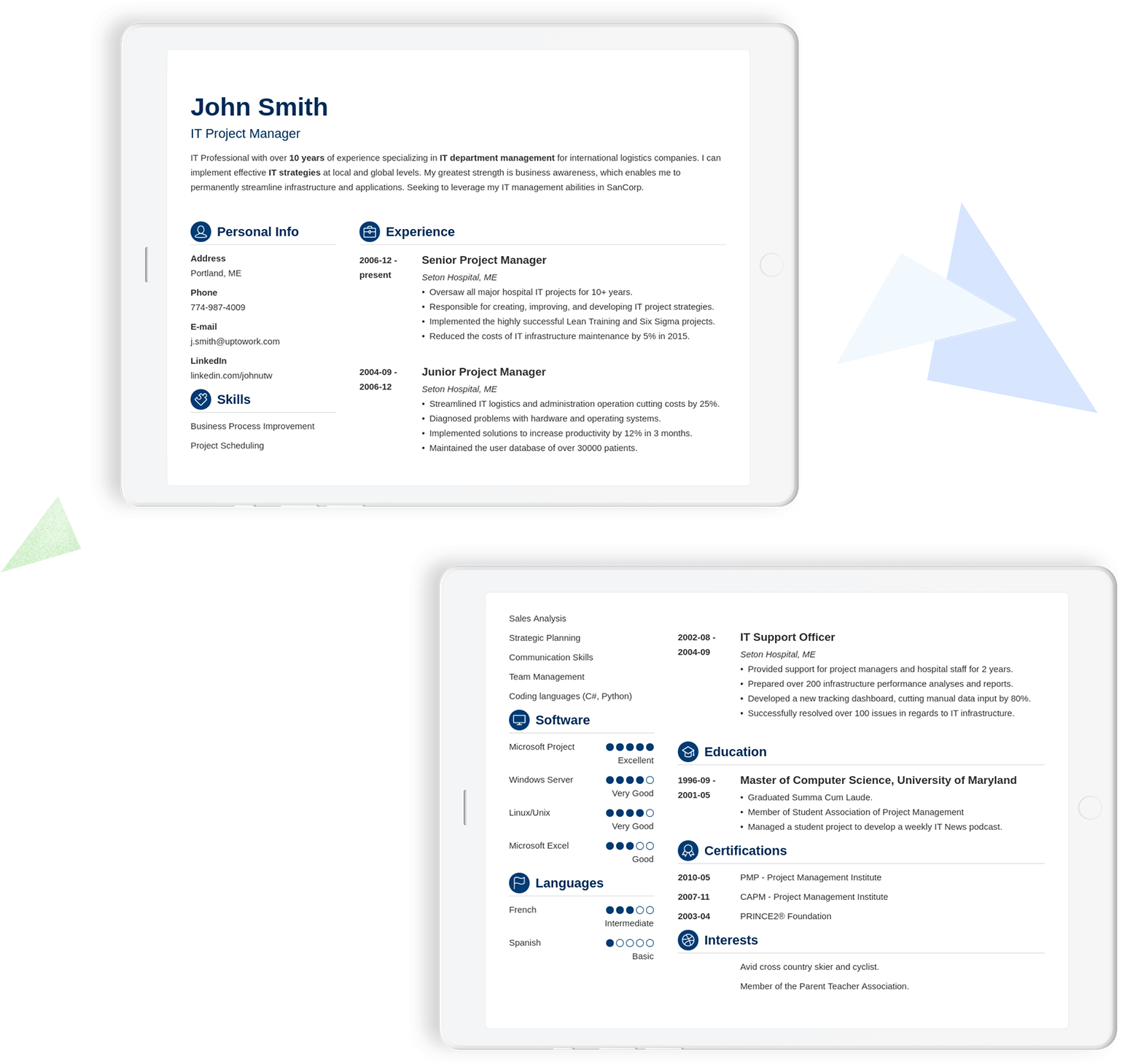 Ease of use
Go beyond downloadable resume templates that never seem to work. Pick a design you like, focus on the content, and let Zety take care of the rest. Our resume wizard will guide you through the process with helpful tips and examples. Building a resume with Zety is as simple as online shopping—just click an item you like and put in on your resume.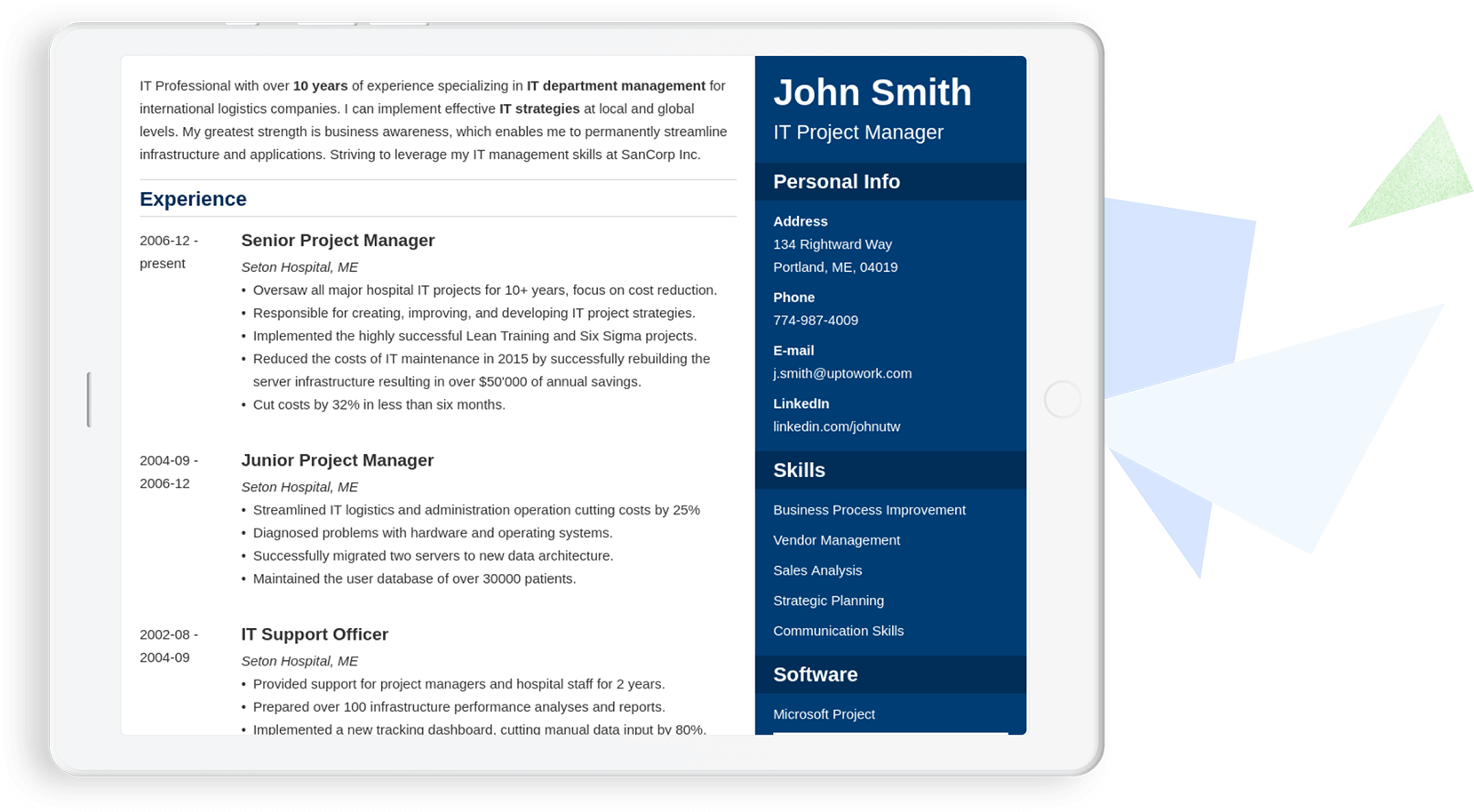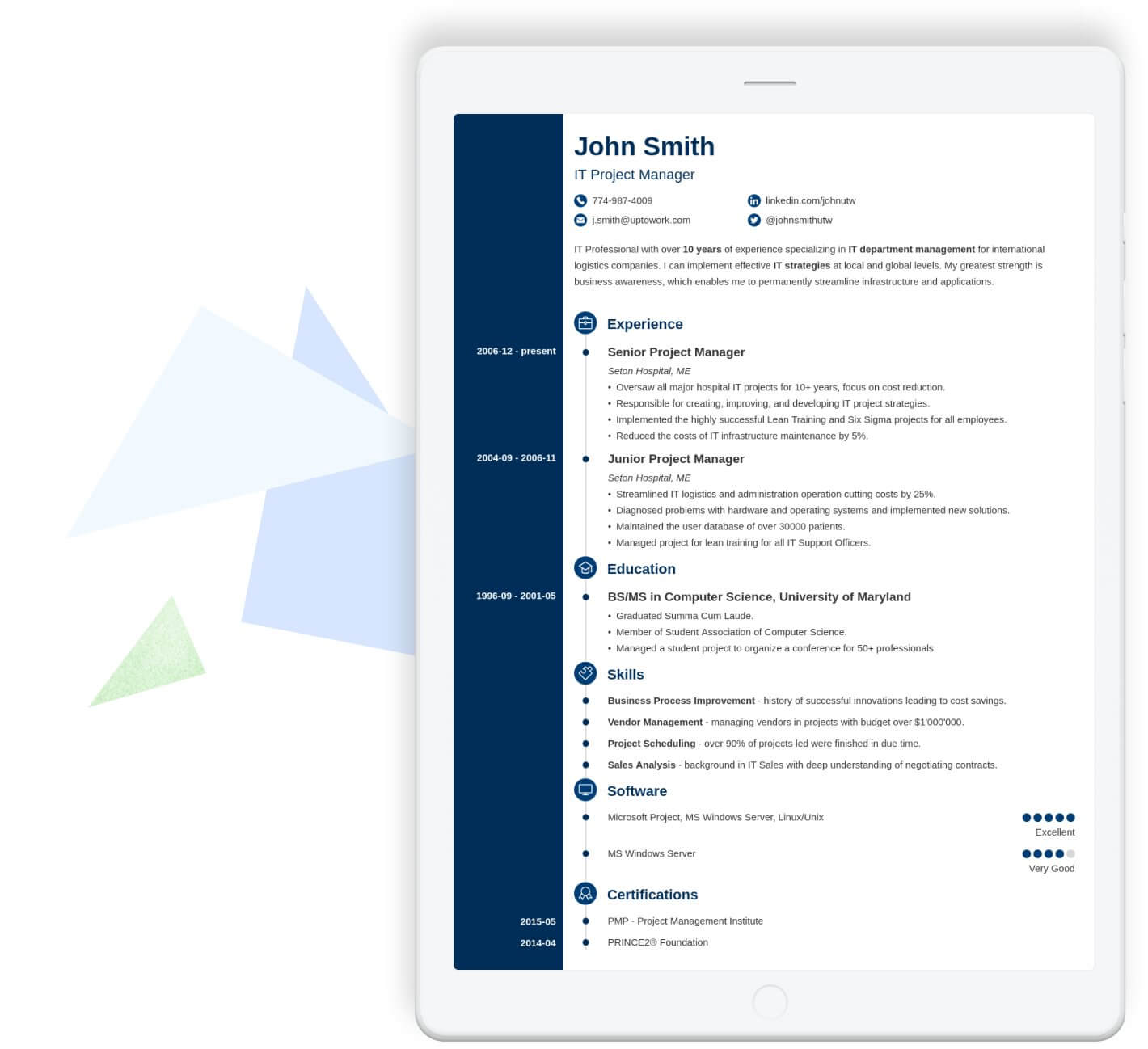 Speed
Our users have saved hours of valuable time by picking a resume format template on Zety. You should be out there building a career, not a resume. Save time by choosing a professional layout, follow our resume wizard app, and download an attractive resume in minutes. And create a cover letter while you're at it to boost your chances of having your resume read.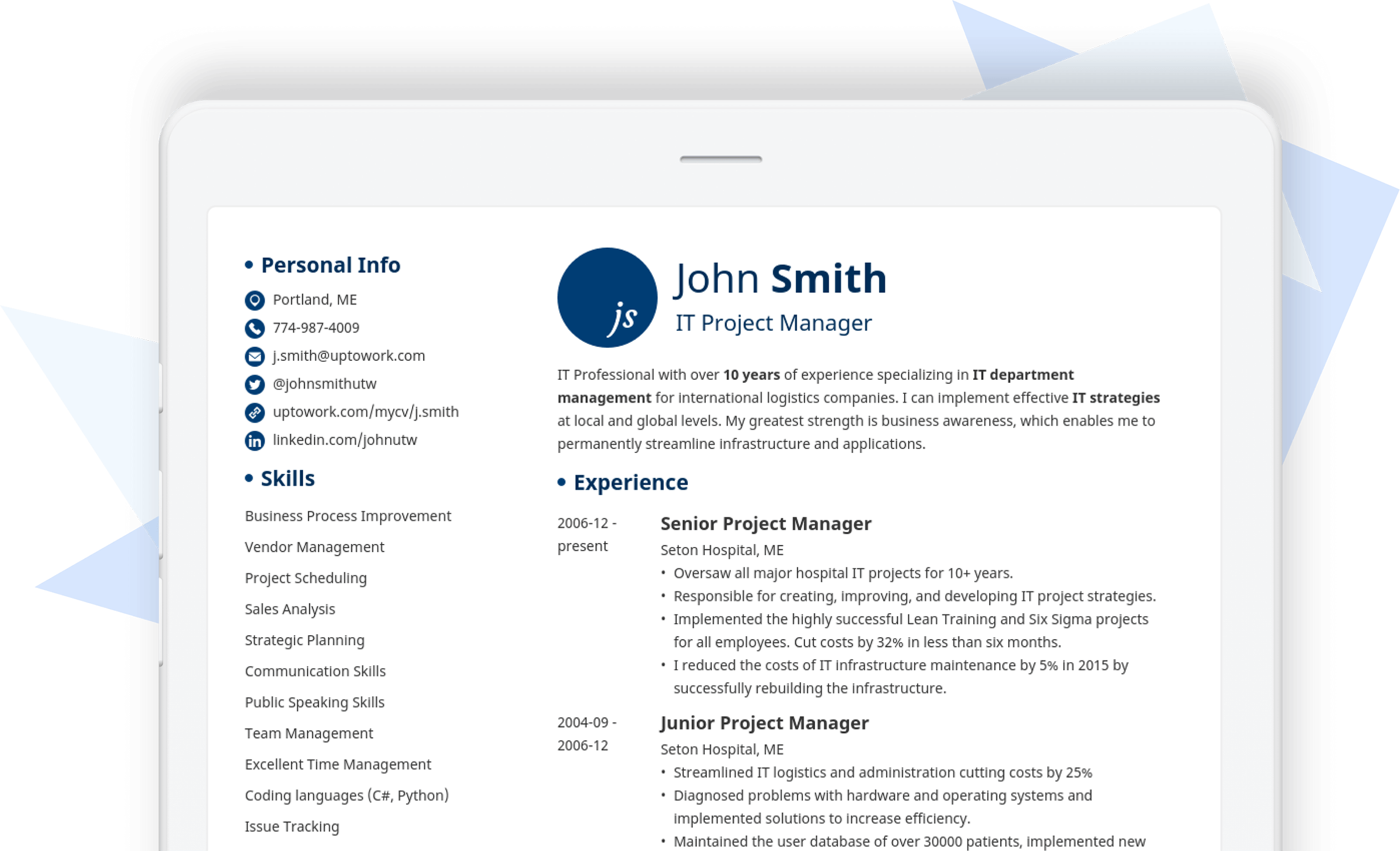 Confidence boost
It's not just about looks. Filling out a resume with the Zety resume builder is fast, easy, and effective. Add optimized content with a single click to build your resume. Start from scratch or upload your old resume sample and give it a makeover in 5 minutes. Update the template, tweak the content with ready-made bullet points, get hired faster than anyone else.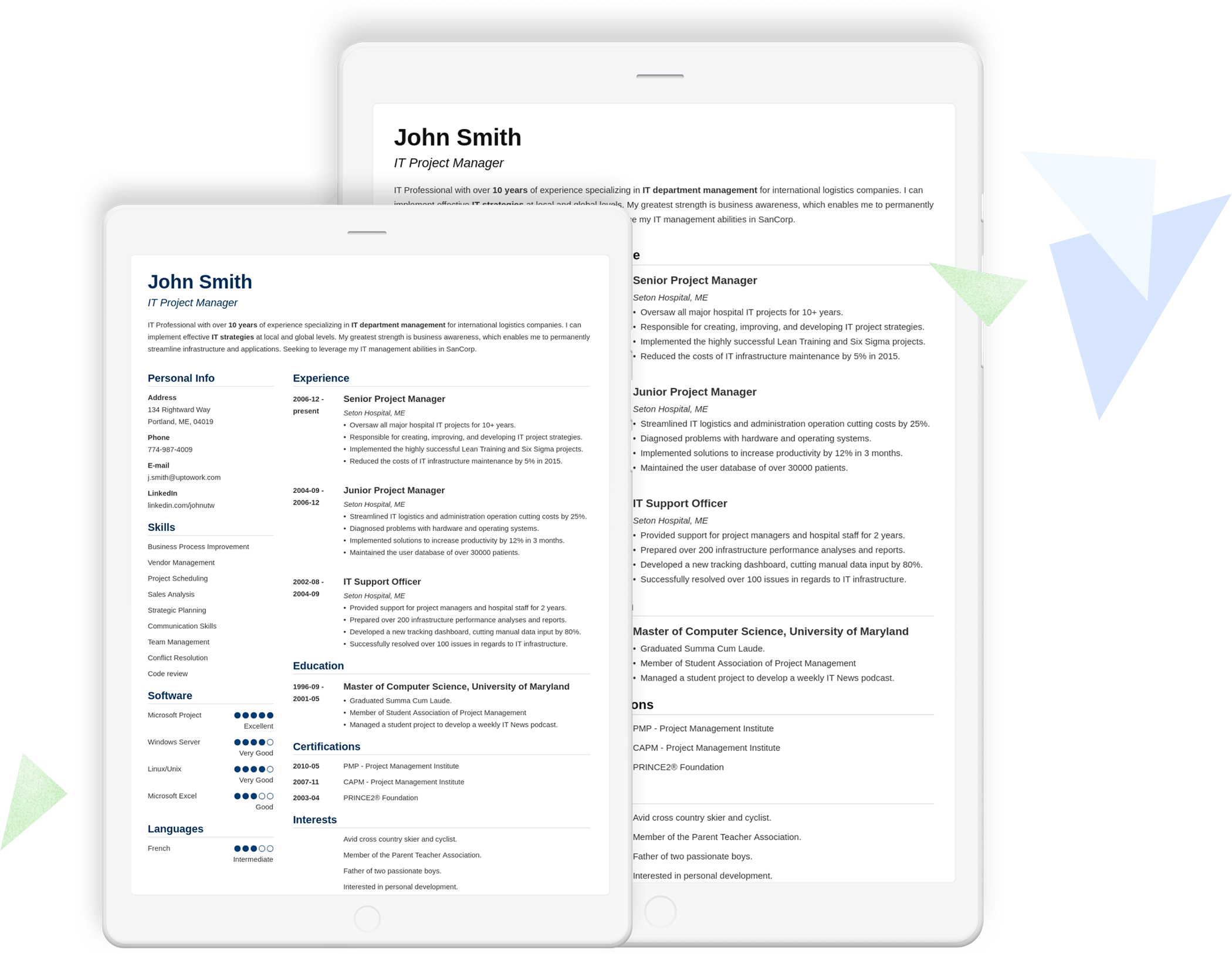 Proven effectiveness
Our customers haven't simply updated their resumes. They've updated their lives. With the right balance between creativity and tradition, Zety's templates for resumes have been optimized for readability and scanability. Hiring managers and recruitment software alike will have no trouble recognizing you for who you are—the perfect candidate.