20+ Resume Templates.
To Fill In & Download in 5 Minutes.
Pick a Template. Fill in the Blanks. Download. Land the Job.
Have a look at the best resume templates you'll find online: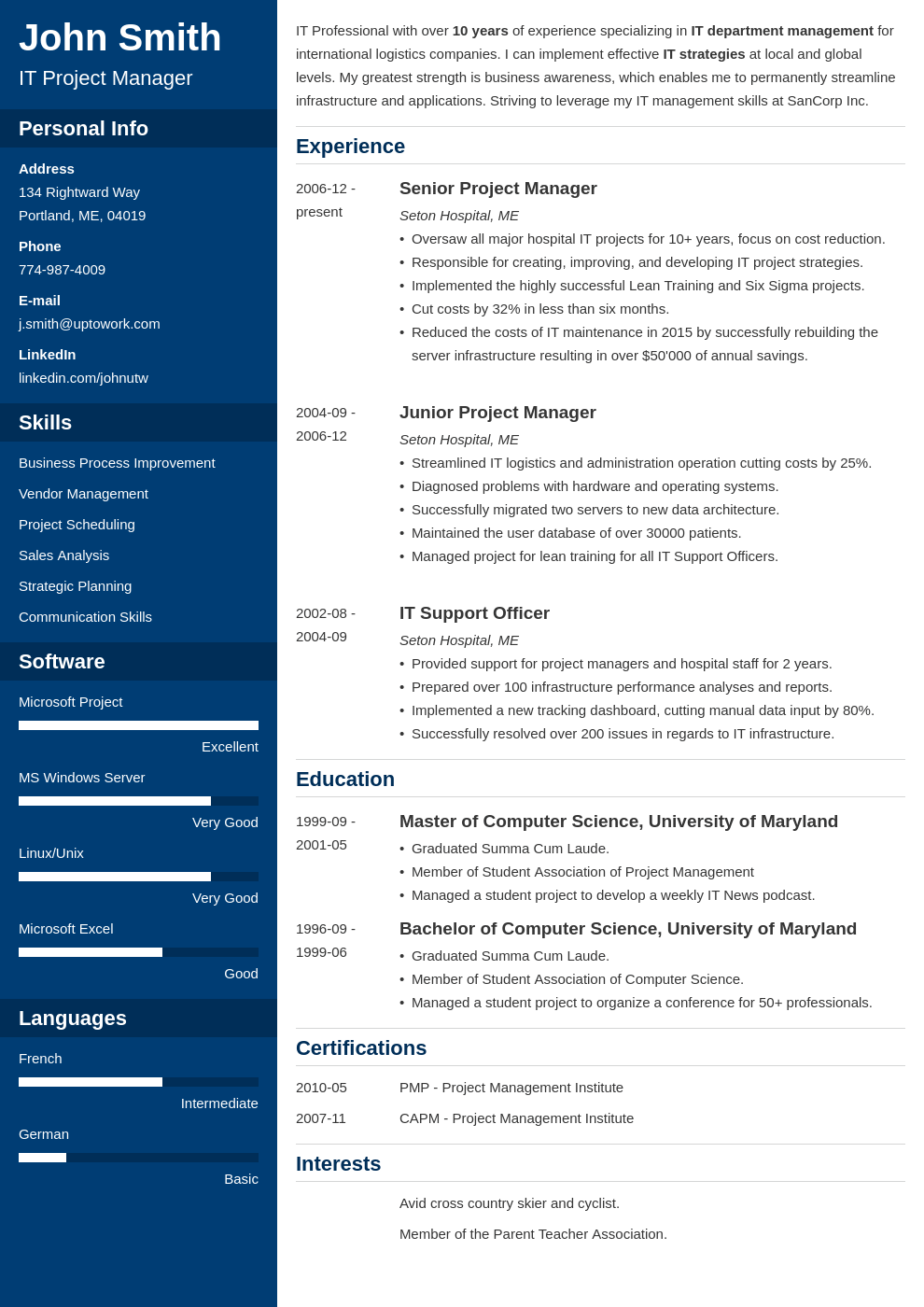 Cascade
A simple yet creative resume template suitable for all industries and seniority levels: a good executive resume template that will also work for entry-level candidates.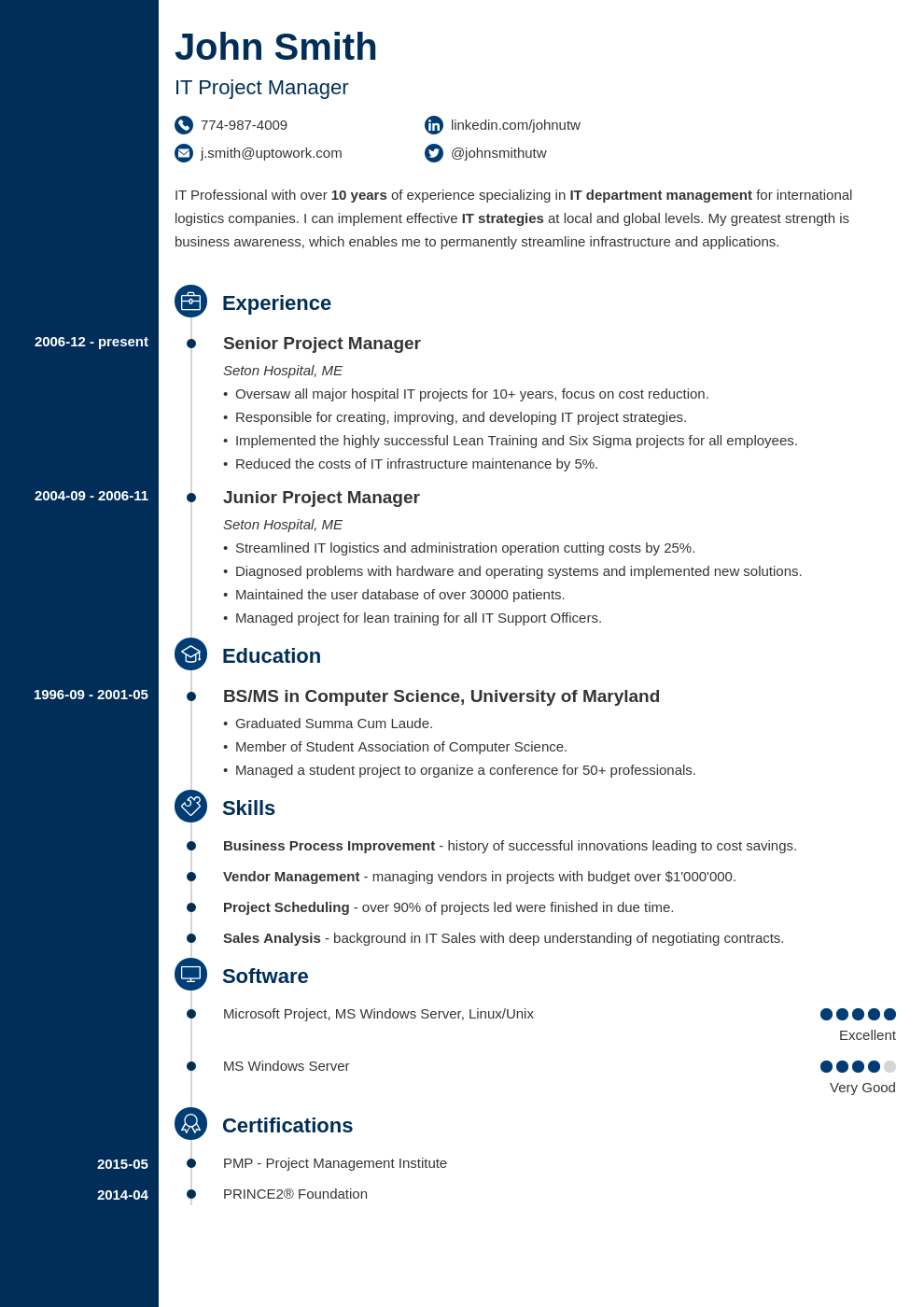 Concept
Creative use of a timeline on the left makes this one a perfect reverse chronological resume template. Contents are well-organized and easy to skim.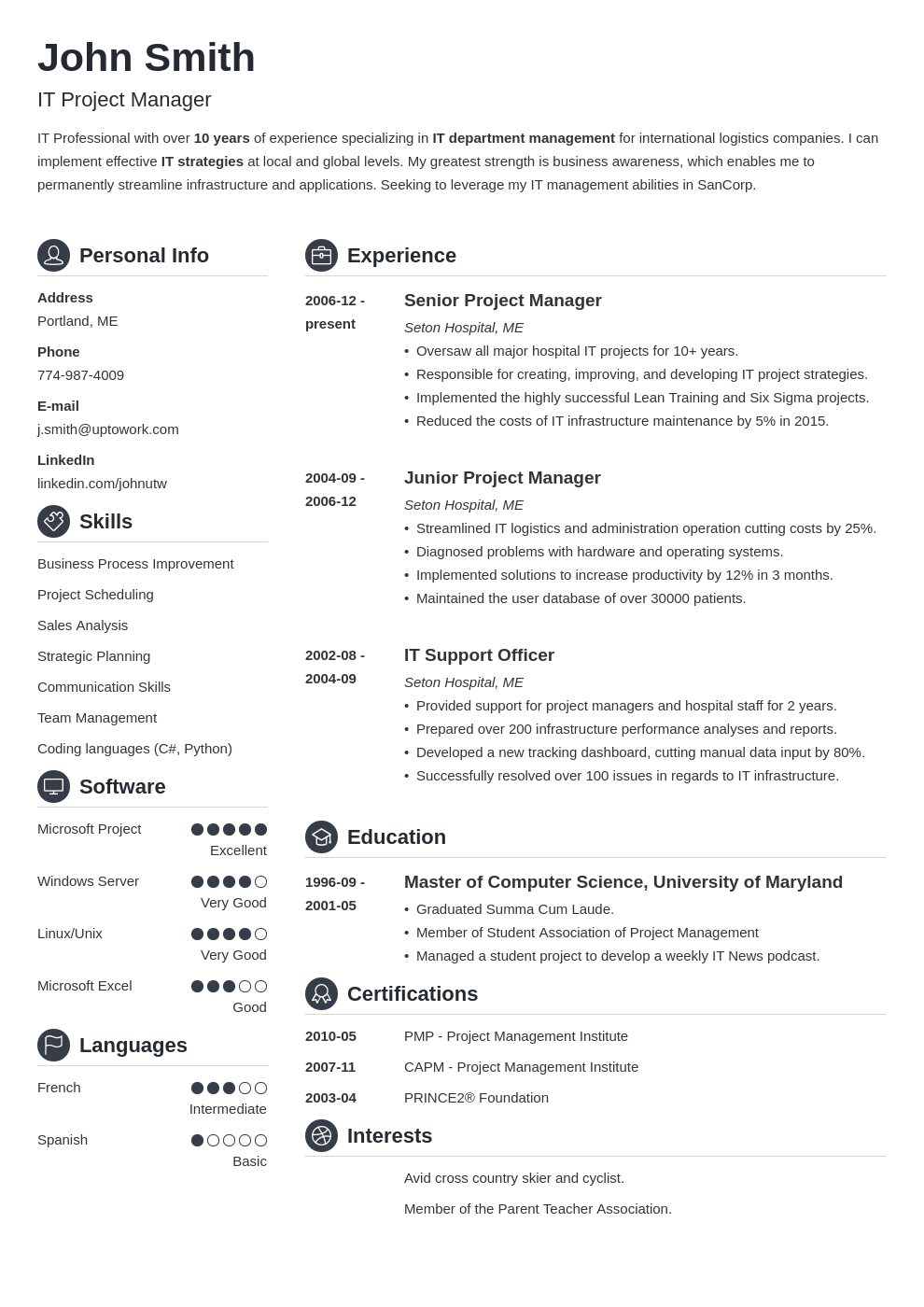 Crisp
Elegant and clear, a simple resume template with two columns. A great resume template for traditional and creative industries.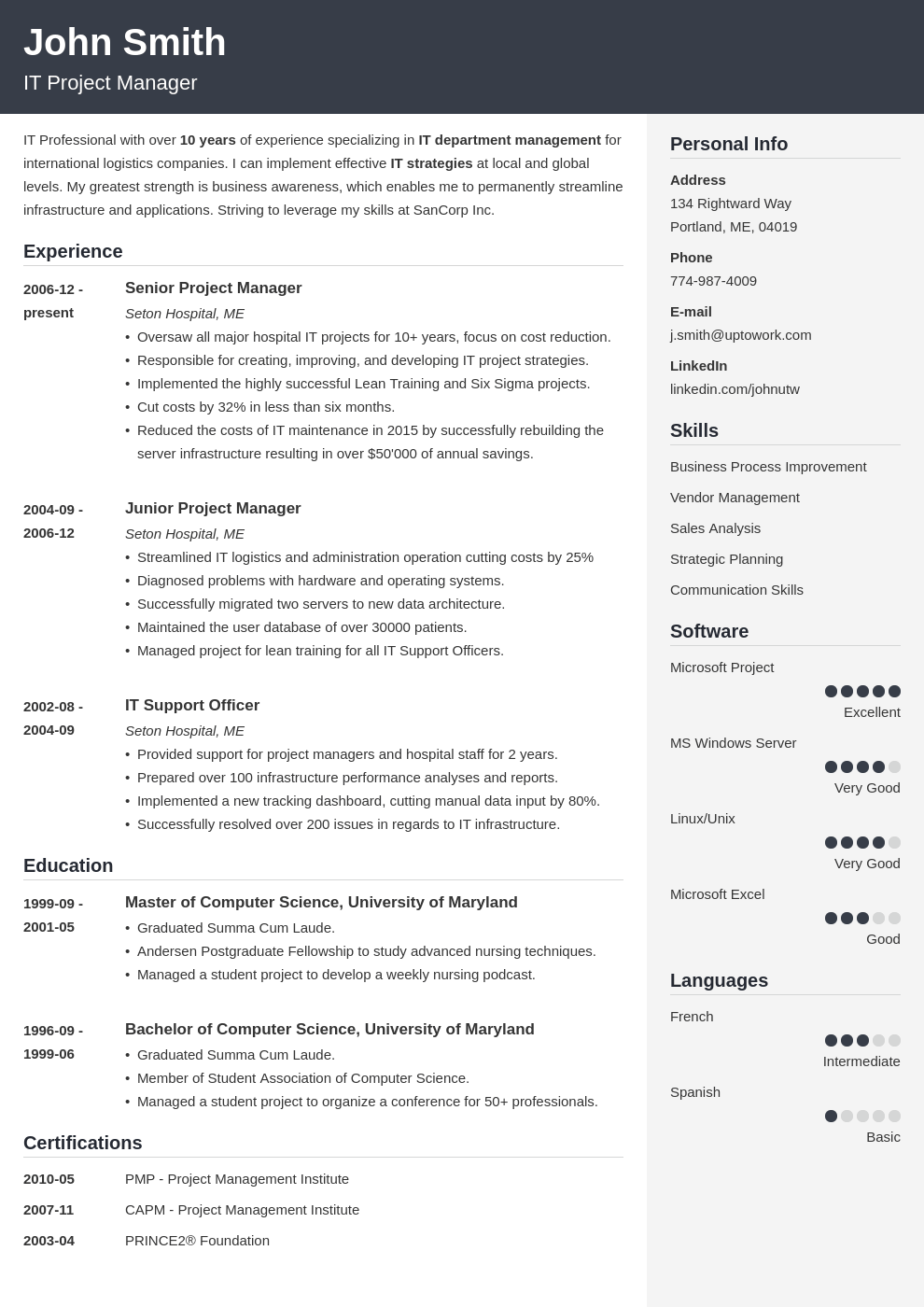 Cubic
Professional resume template with a shaded side column and bar charts and a highlighted header. Customize the colors and fonts to show off your individuality.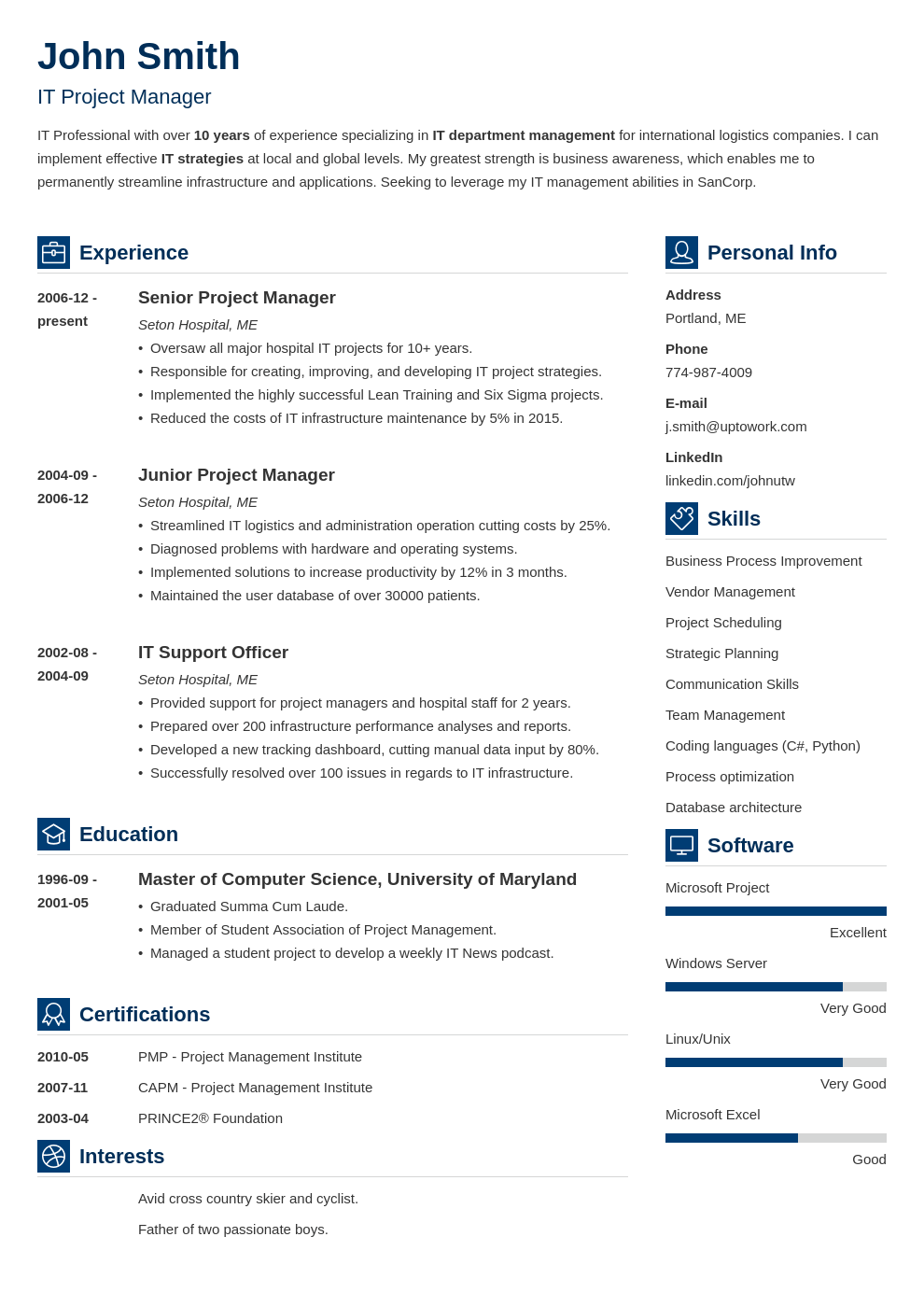 Vibes
Basic resume template with a modern touch. White space keeps it elegant and clean. Tiny icons grab attention. A great functional resume template.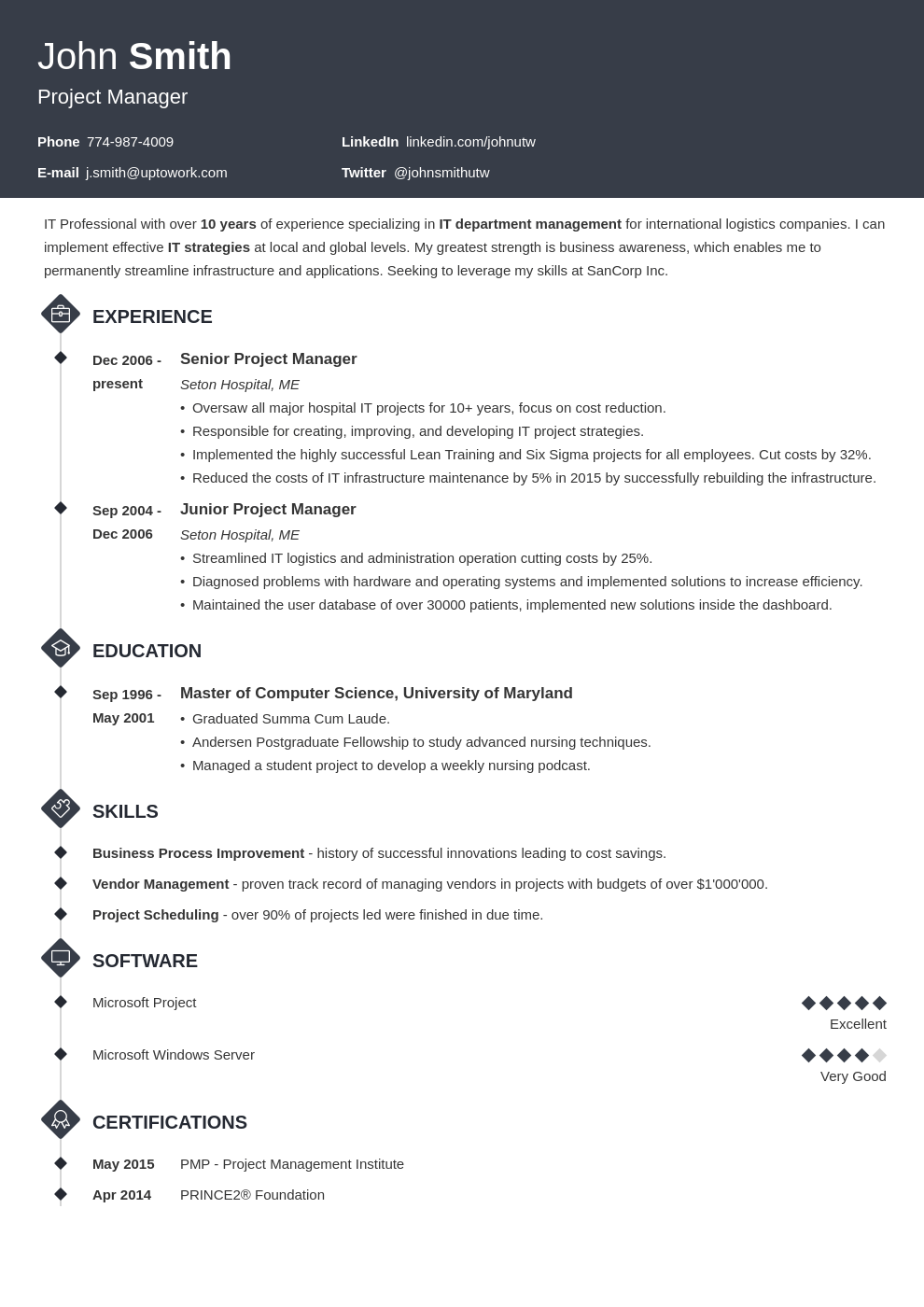 Diamond
A modern resume template for those who wish to create a combination resume. The sections are easy to skim for the most relevant information.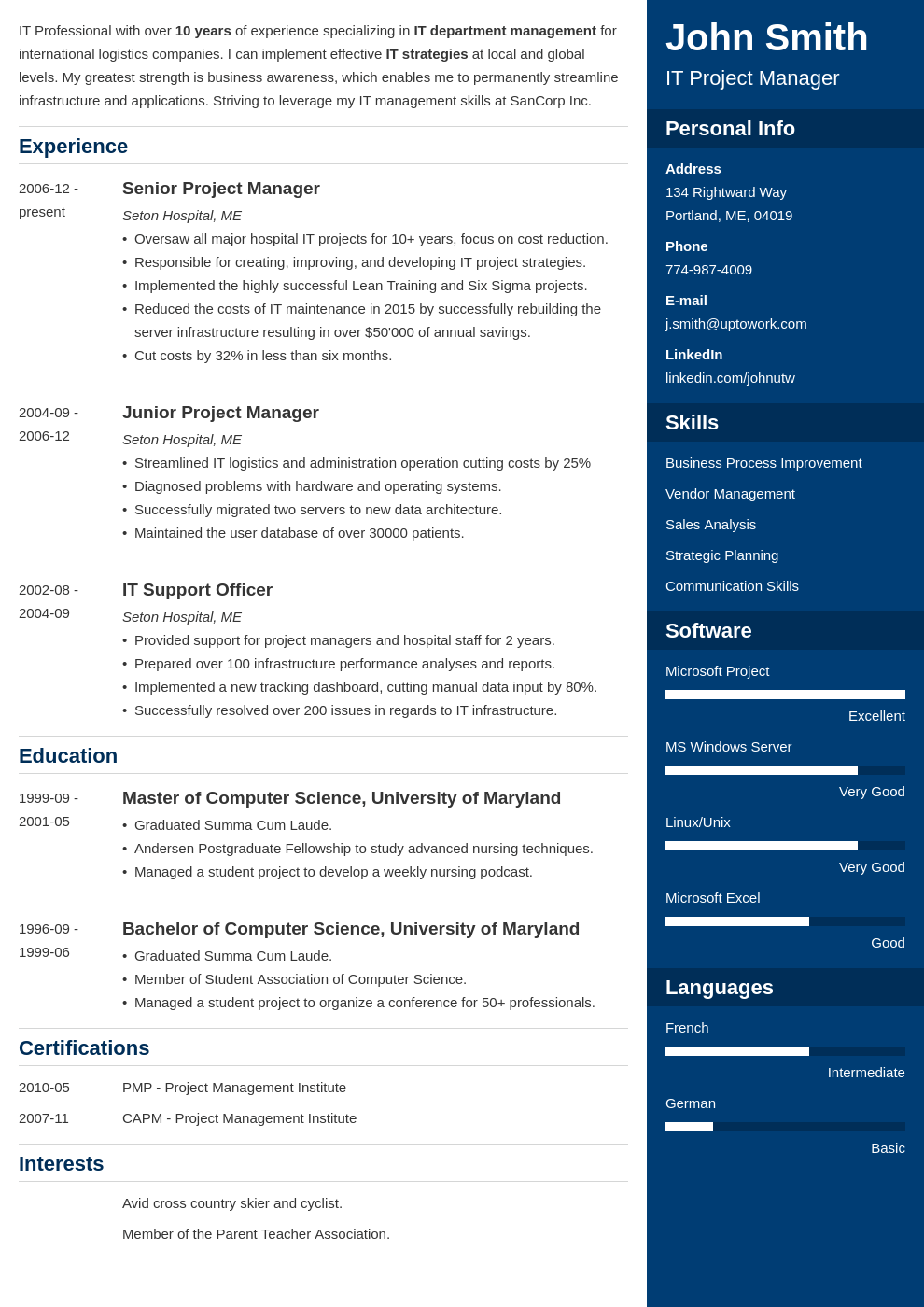 Enfold
At once modern and professional resume template. A good combination resume template suitable for candidates in both corporate and creative industries.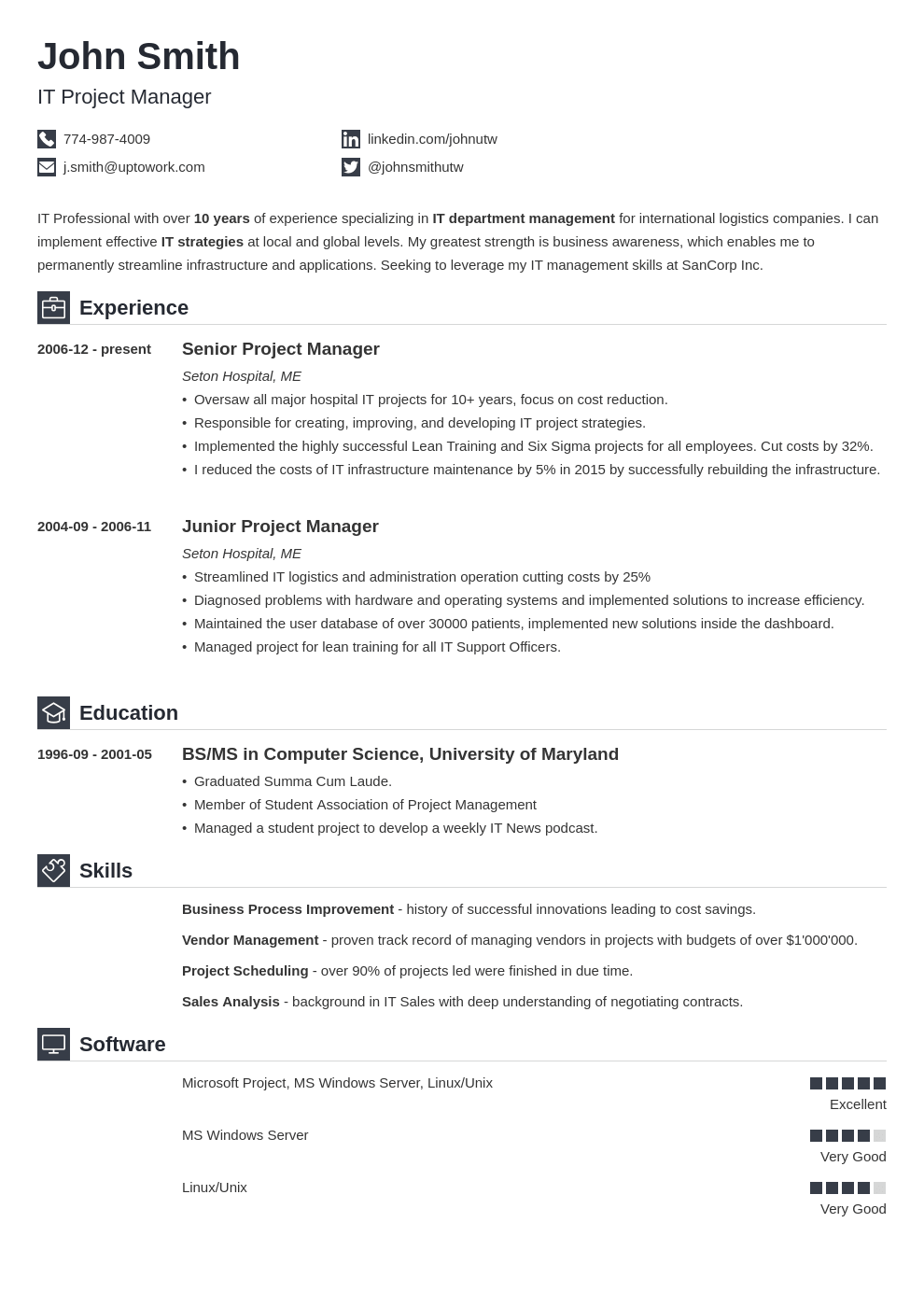 Iconic
A creative resume template. A great pick for corporate openings that will attract a lot of candidates: it's a very easy resume template to scan.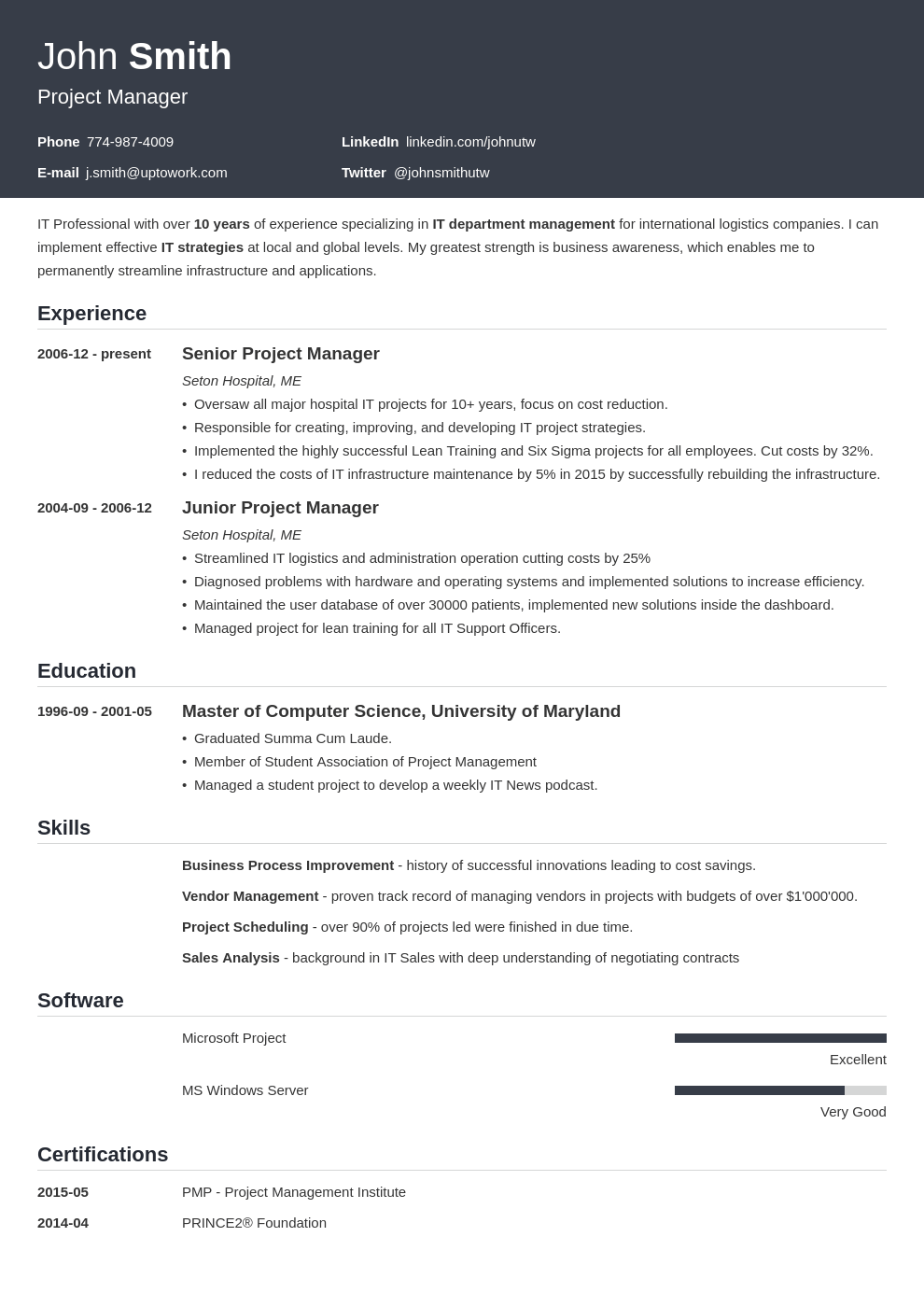 Influx
Elegant and modern template to stand out from the crowd. A great manager resume template for conservative industries.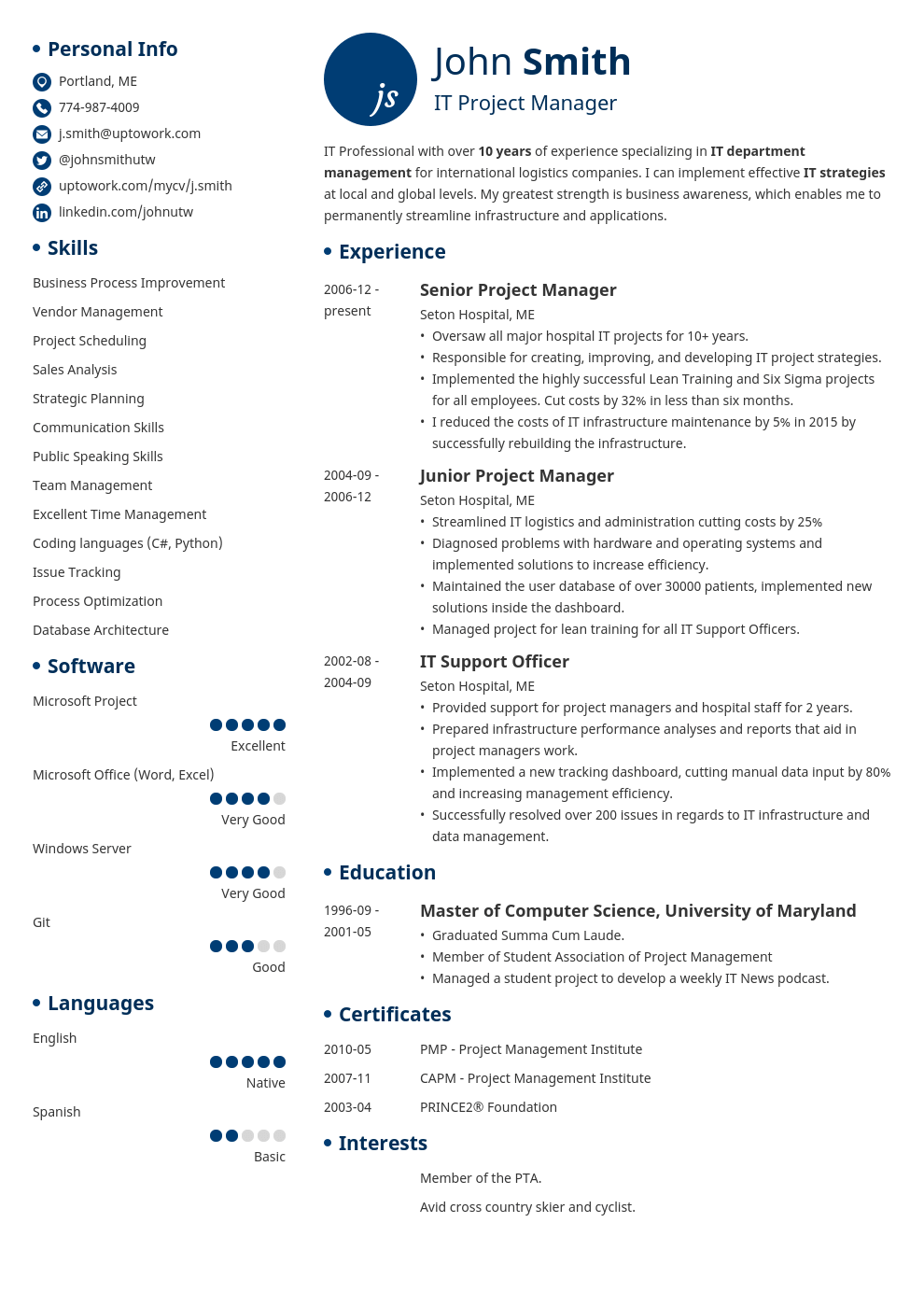 Initials
Add a touch of personal branding to your resume. Highly recommended modern-looking resume template for high-level execs.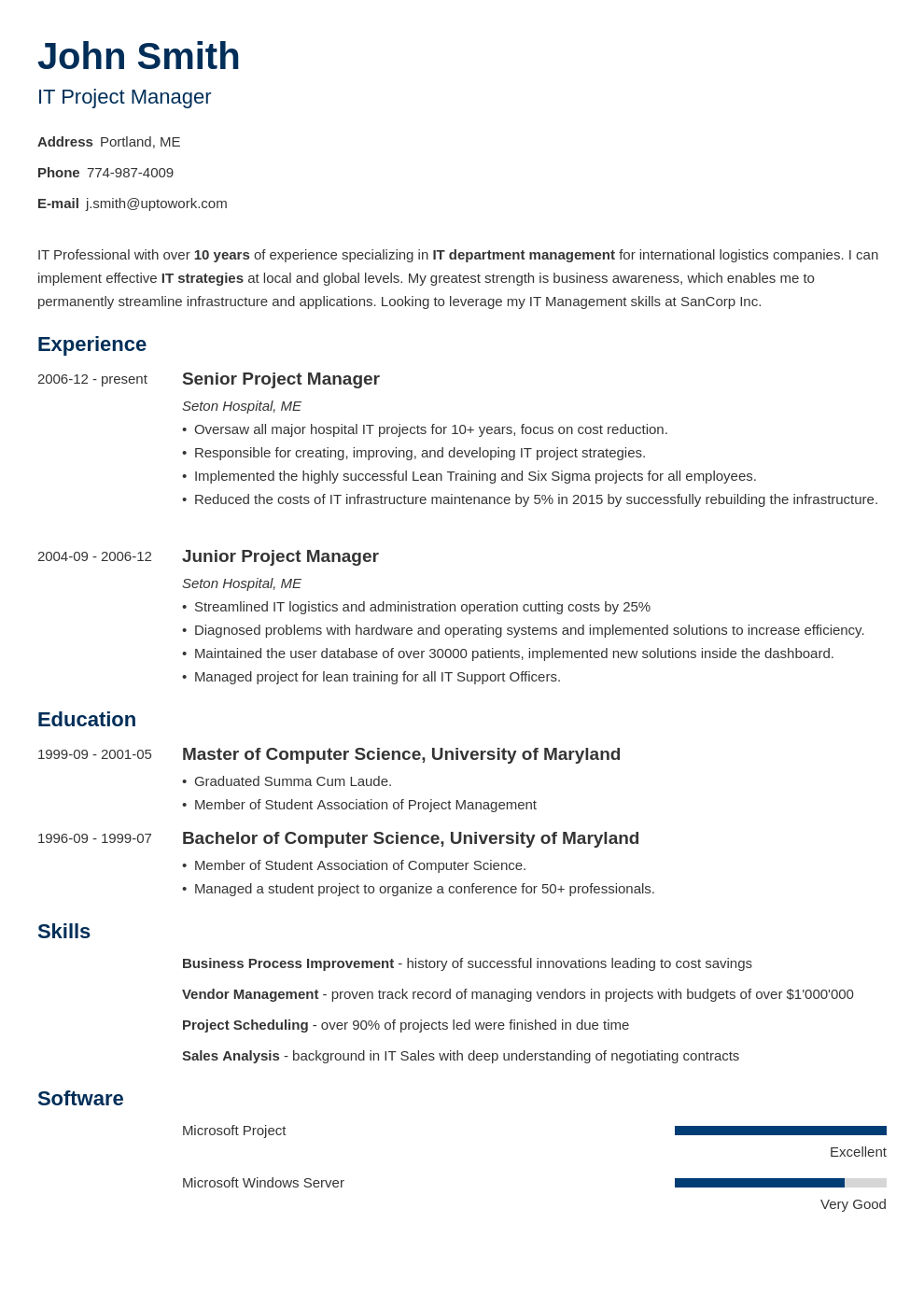 Minimo
Minimalist resume template suitable for formal resumes. A perfect choice for academics and candidates looking for jobs in traditional sectors.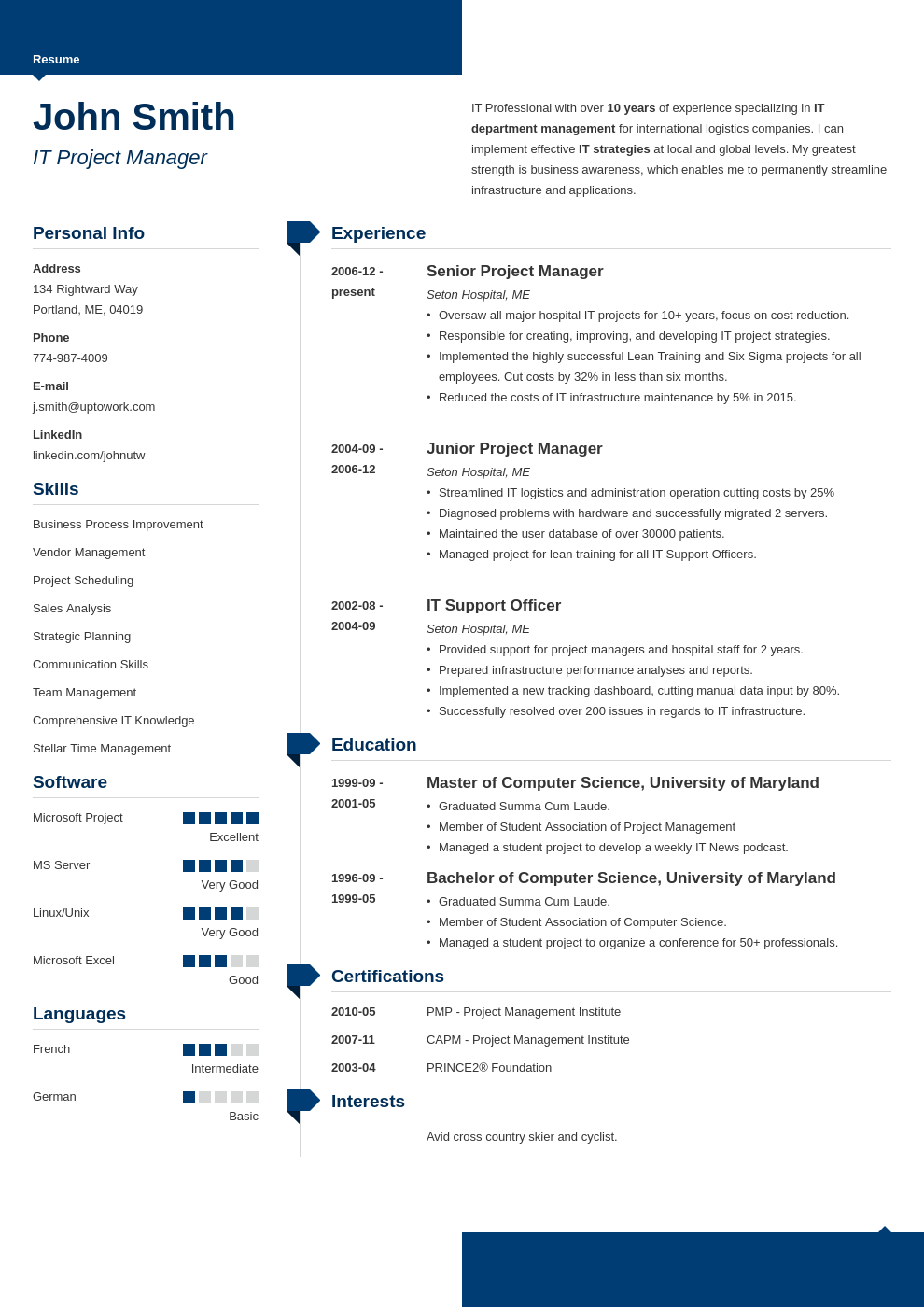 Modern
This modern resume template is perfect for senior level candidates in technical industries.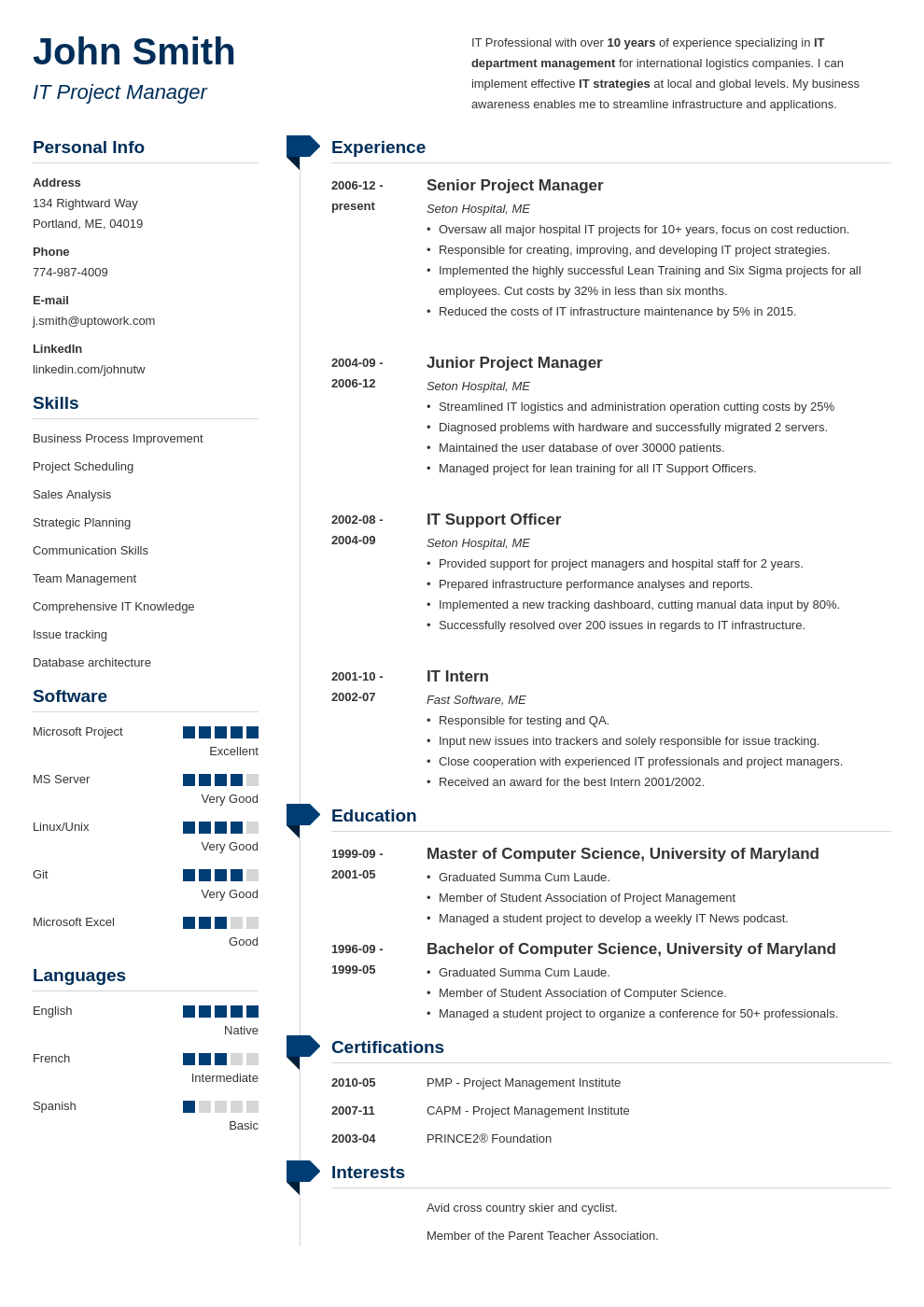 Muse
A great job resume template mixing simplicity with professionalism. Notice how the section titles stand out to guide recruiters eyes where you want them to.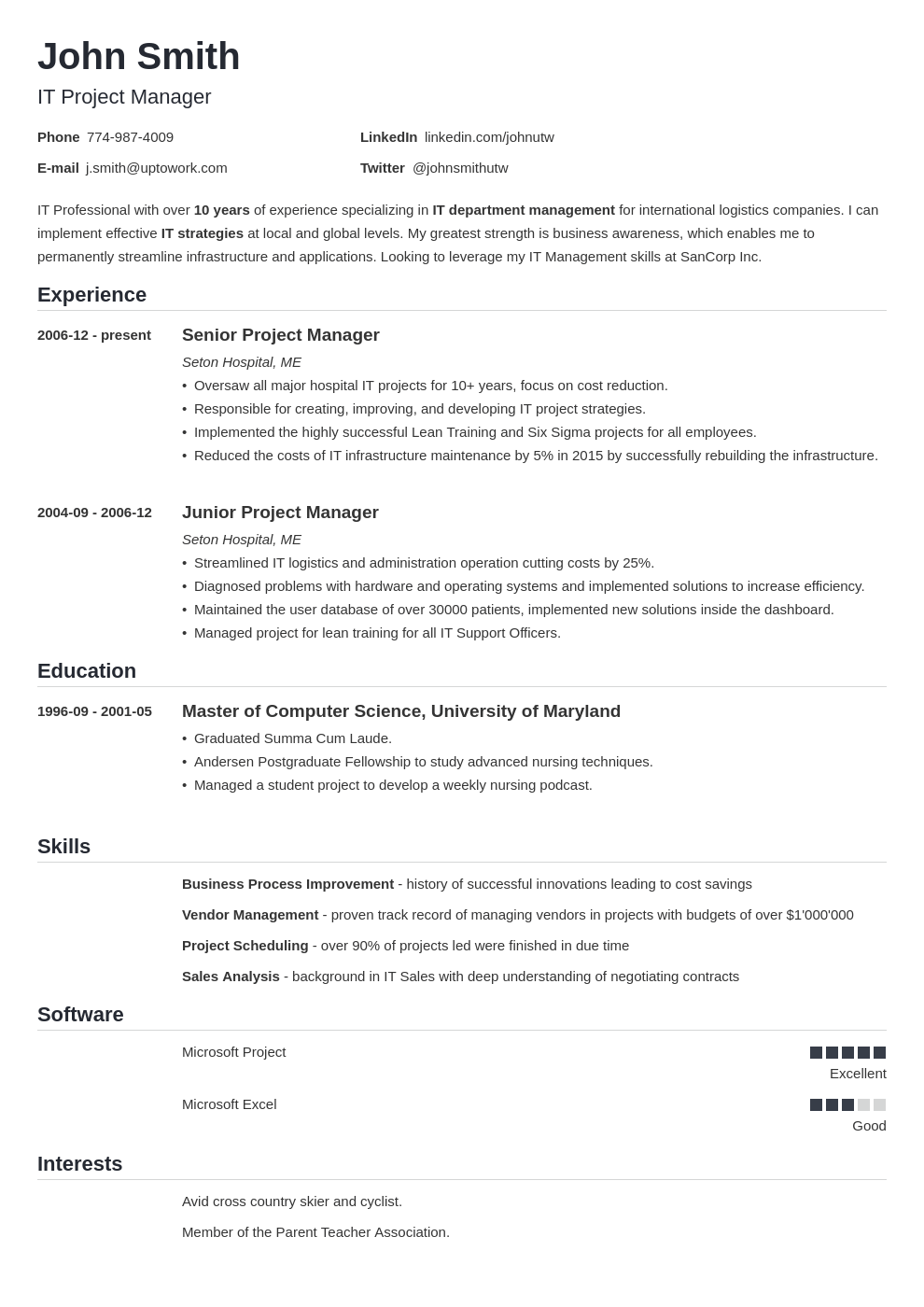 Nanica
Got loads of experience? Can't make a one-pager? Go for this simple resume template. Basic formatting makes this one an ideal two-page resume template.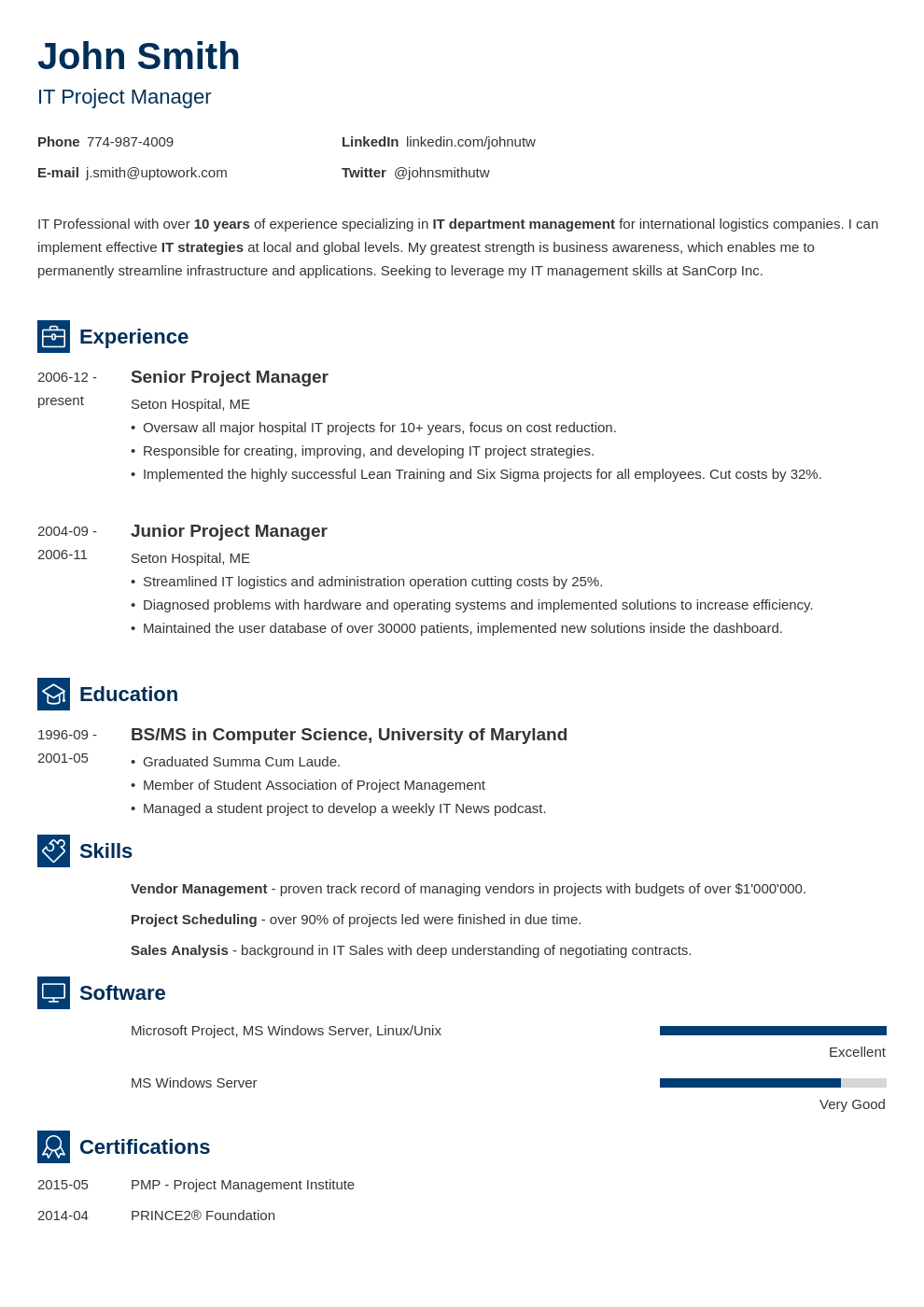 Newcast
A popular resume template for professionals and academics. The clear resume layout will impress all recruiters and selection committees.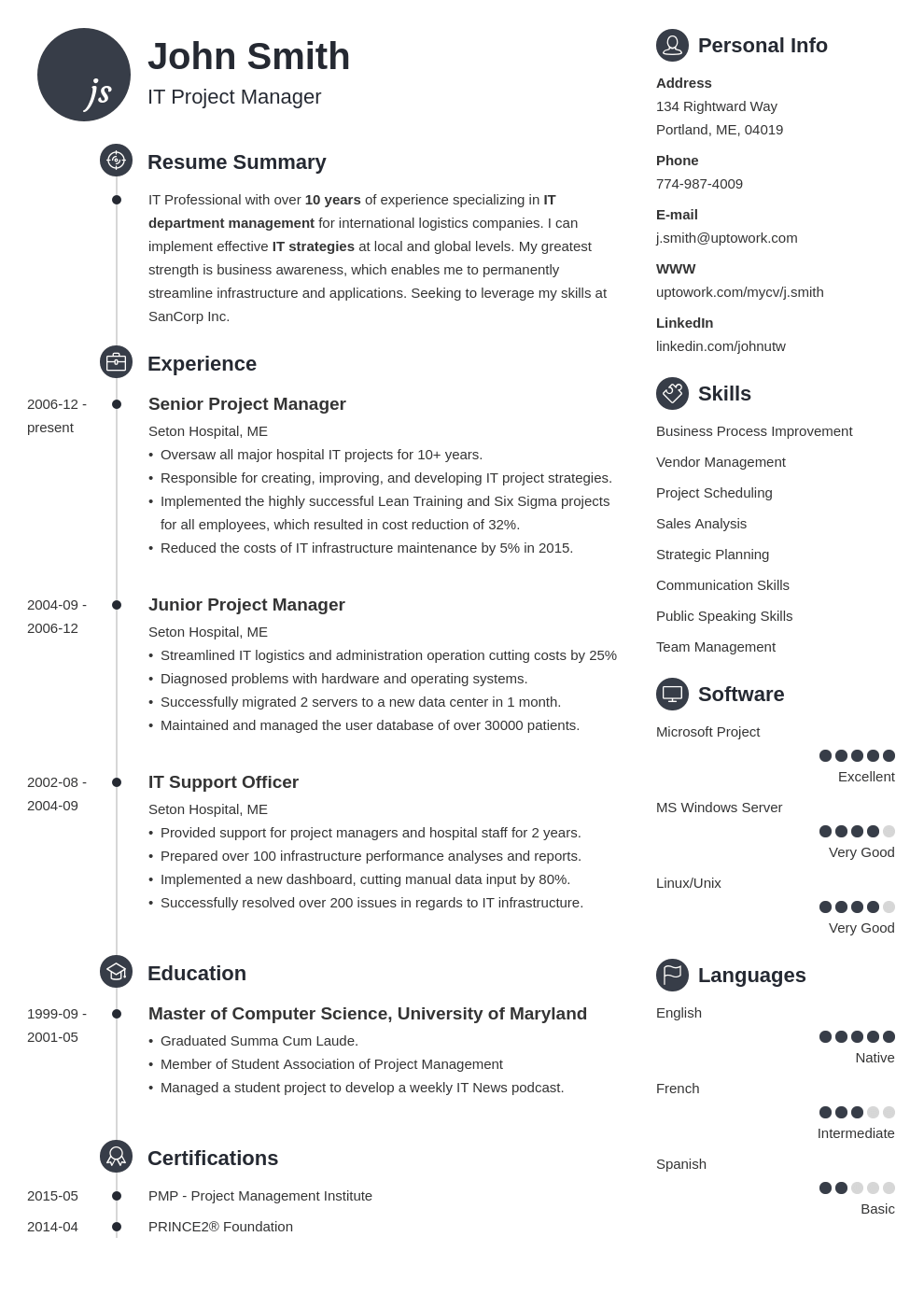 Primo
Make strategic use of white space and get your most shining achievements noticed using this simple and creative resume layout. Good for printing, so take this one to a job fair!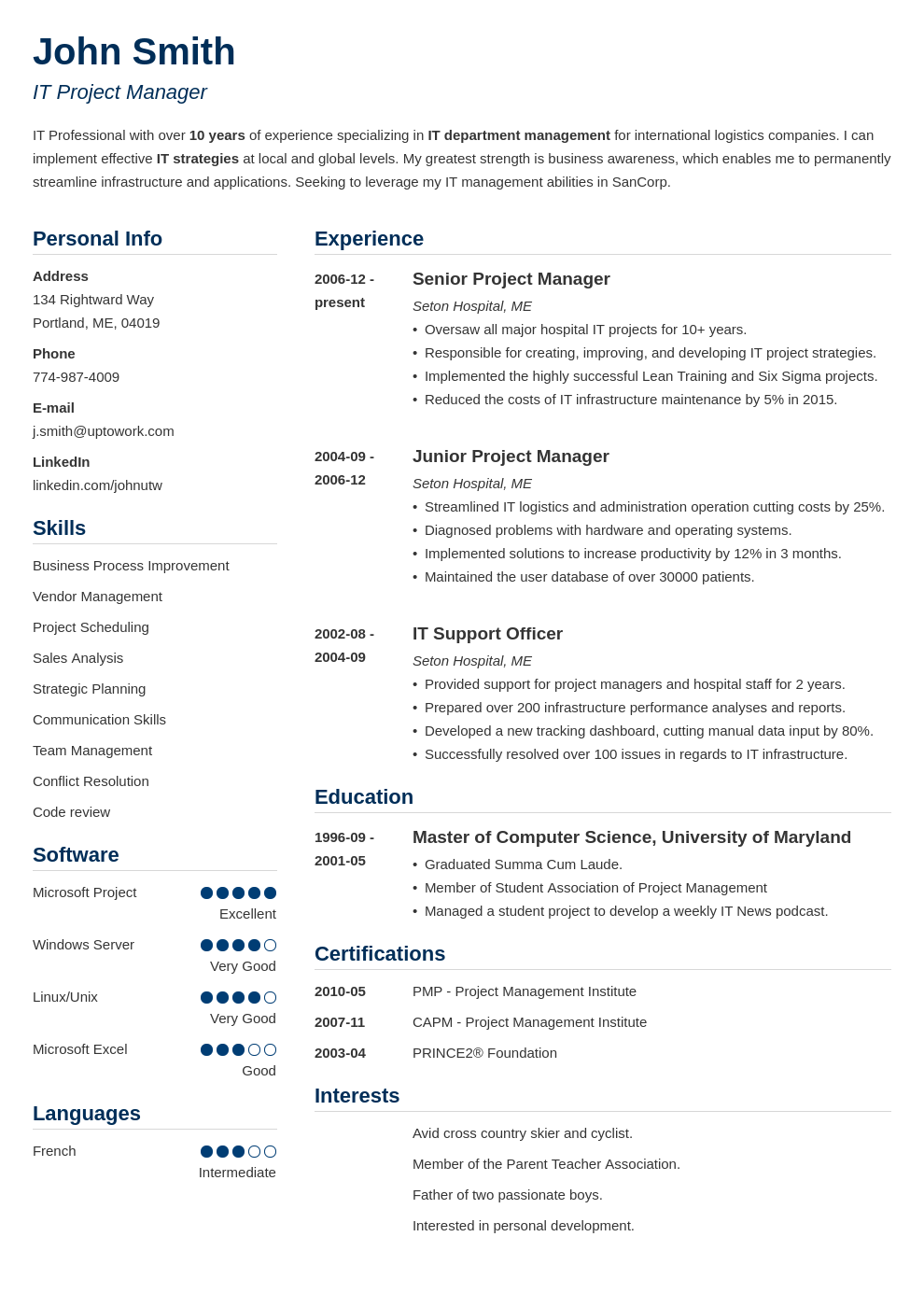 Simple
Modern and simple resume template designed to save space. A perfect choice for candidates with a lot of experience who wish to have a one-page resume template.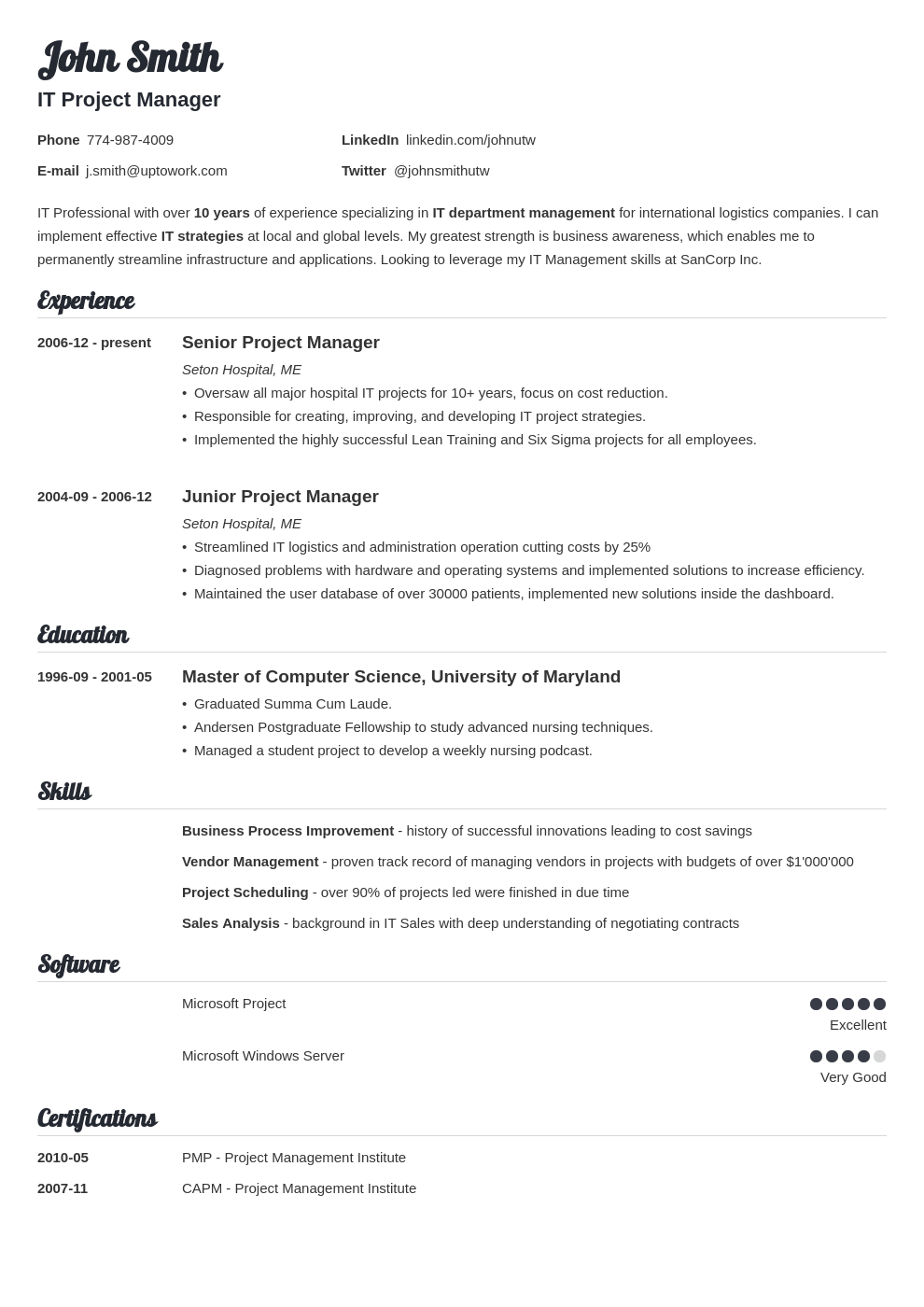 Valera
A simple, well-balanced combo of youthful vibes and clean resume formatting.