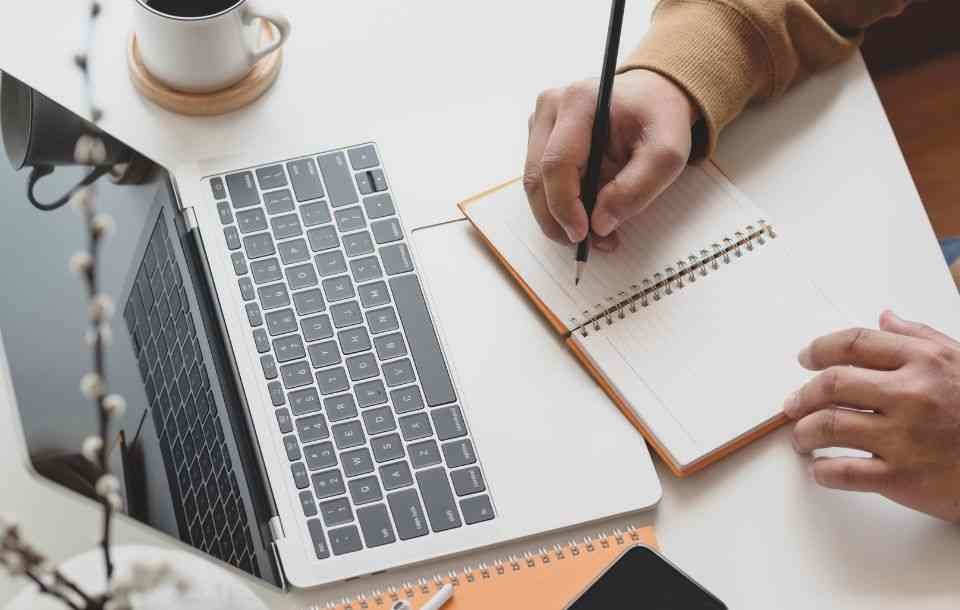 What Is a Group Interview—Questions, Tips & How to Stand Out
You don't want to feel like a third wheel during a group interview. So take a deep breath and learn how to prepare for a group interview to get the job of your dreams.
It's a bit crowded in here, isn't it? You're waiting for your job interview, but so are other people. You asked them what time their meeting is, and it's the same time as yours. Sweat starts rolling down your spine. Is it possible that you'll be interviewed together? Is a group interview even a thing?
Oh yes, it is.
Continue reading and learn how to stand out in a group interview to get the job you want.
This guide will show you:
What a group interview is exactly, and why some companies prefer it over 1-to-1 meetings.
Most popular group interview questions.
Group interview tips that will help you get the best jobs out there.
If you hope to get invited to more job interviews, make sure your resume can achieve that goal.
Want to save time and have your resume ready in 5 minutes? Try our resume builder. It's fast and easy to use. Plus, you'll get ready-made content to add with one click. See 20+ resume templates and create your resume here.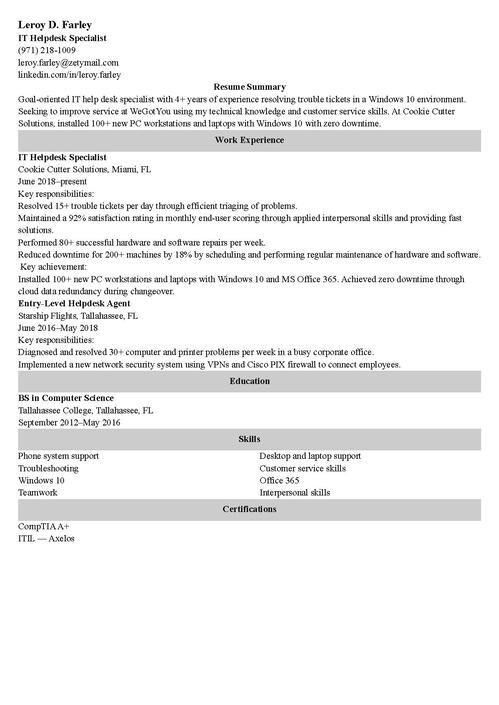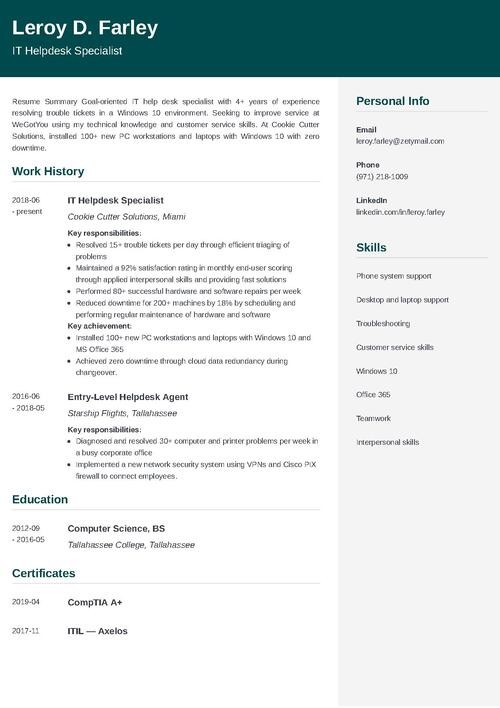 Sample resume made with our builder—See more resume examples here.
See similar job interview guides:
Continue reading to learn more about group interviews and how to succeed in them:
What Is a Group Interview?
A group interview is a type of job interview consisting of several job applicants being interviewed at the same time. Most of the time, the interviewer asks individual questions to each candidate, as well as group questions and activities that require cooperation between the candidates.
While this type of interview may seem uncomfortable, it's actually pretty useful for certain jobs. The interviewer gets a good insight into the candidate's soft skills, such as teamwork abilities, problem-solving skills, and effective communication. So, group interviews are beneficial for jobs requiring the highest level of people skills, such as hosting big events, serving during a New Year's Eve dinner party, and doing hotel work during summer.
According to the results of the World Economic Forum's Future of Jobs Survey, professions that require human interaction will continue to be important in the foreseeable future—and what better way to observe human interaction during a job interview than the one between a few candidates?
Group interviews are popular in professions that involve customer service. If you're not sure which skills you should develop in this line of work, check here: 30+ Customer Service Skills
How Do Group Interviews Usually Work?
A group interview involves more than one candidate. It may also include several interviewers (called a panel interview) who ask questions or help with role-playing activities.
A good example of a group interview is a cabin crew recruitment day. Job applicants are grouped and asked to perform tasks requiring collaboration, problem-solving, decision-making, and working under pressure. During the activities, interviewers may observe which candidates take the initiative and come up with solutions to problems and how well they can negotiate with others, navigate conflicts, and maintain a positive attitude.
The advantages of group interviews include:
Saving time: group interviews facilitate meeting many candidates simultaneously, especially when the business needs to hire more employees.
Natural communication: during a group interview, candidates may discuss ideas or solve problems as a group.
Real-life setting: this type of interview often involves role-playing activities that show how candidates perform under pressure.
You may feel that a group interview is more difficult than a classic 1-to-1 job interview. However, it's not necessarily true. It's just a different type of meeting. With the right advice, you'll show what makes you unique and ace the interview.
Thinking of the future can be overwhelming. But hiring managers love asking about it. Evaluate your career before an upcoming job interview. Learn more: Where Do You See Yourself in 5 Years?
Is a Group Interview a Good Thing?
First, being invited to any job interview is a good thing.
Second, preparing yourself for it will certainly be a good thing.
It may seem intimidating to sit among other job applicants—in fact, over 90% of Americans feel anxious before job interviews, so it's perfectly normal.
A group interview is a great opportunity to:
Show off your people skills, such as communication, active listening, and empathy.
Prove you're great at working with others during collaborative tasks.
Meet other candidates for the same position and see how they compare with you.
Impress the interviewers by standing out from other applicants.
As you can see, a group job interview offers a better chance of proving your abilities than a classic interview. Just continue reading this article, and you'll learn all the tips and tricks to ace a group interview.
Have you wondered why you want this job? What motivates you to work? Is it just money or something else? See more: How to Explain Your Motivation to Interviewers
Group Interview Questions
What better way to prepare for a group interview than to check out what questions you may hear? While these may vary depending on the position you're pursuing, many of them are pretty predictable. And here they are:
1. Why Do You Think You're the Best Candidate for This Position?
It's a classic interview question that may come in many forms, such as "why should we hire you?" When answering this question, highlight your most relevant qualifications and specify how the business will benefit from your efforts.
Your answer may look like this:
"Your job advertisement mentioned experience in project management and graphic design. In my current position, I've led over ten cross-functional projects that involved close cooperation with UI designers. I used to work as a freelance graphic designer before moving into project management. And I believe this combination of experience and skills will help me create project plans and collaborate with creative teams at your company."
2. How Would You Describe Yourself?
It's not easy to say something about yourself on the spot, so you should prepare an answer to this question beforehand. You want to sound professional and focus on qualities that make you a good candidate for the job. You can start by highlighting a specific skill that matches the position you're applying for.
Here's an example answer:
"I'm an excellent communicator. I provide phone support for over 30 customers daily. I strive to get to the root of their problems and give them the help they need. I believe that most customer complaints are due to poor communication between agents and clients, so I made it my goal to decrease the number of escalations by providing the clients with relevant and up-to-date information. That helped me boost the customer satisfaction rate by 16% within a quarter."
3. How Would Your Colleagues Describe You?
It's a pretty good idea to ask your friends from work to describe you, so you know how they perceive you. But there's a chance you'll get something like "great person to grab a beer with" instead of something constructive. To answer this question during the group interview, pick a few qualities that are relevant to the job, and provide examples of how you use them at work.
Your answer may look something like this:
"My colleagues would describe me as an empathetic and thoughtful person. Last month, one of my coworkers struggled with completing a complex and challenging task, so I offered to take on his everyday duties so he'd have more time to focus on the project and finish it within the deadline. He really appreciated my help and said he was glad he could depend on me."
4. What Skills Do You Consider Essential for This Position?
Since you've already applied for this position, you should know what skills the company deems essential. To answer this question, you should not only recollect the qualities they named necessary but also give a short explanation of why. You may also add a skill that matches the requirements closely.
A sample answer is as follows:
"I believe that a great accountant is not only knowledgeable about accounting principles and finance but also has great attention to detail, analytical skills, and a problem-solving attitude. An accountant's job is more than just entering numbers on the right side of the balance sheet—it also consists of spotting fiscal errors, finding irregularities, and suggesting solutions to stakeholders."
5. What Interests You in This Position?
Money is the obvious answer. But don't mention it during the interview. Instead, show enthusiasm for the job by complimenting the company's achievements, recalling its history, or explaining how its goals align with your beliefs.
Here's a sample answer to this question:
"One of the factors that make this position attractive is simply working for your company. I've followed your advertising projects over the years, and it impressed me how your creative team can seamlessly blend cultural archetypes with unexpected elements. I believe that my set of skills and graphic design experience can be a good fit for this role."
6. What Do You Know About Our Company?
This question is like a test designed to check if you've done your research before applying for the job. Prepare yourself before the meeting by reading the company's history, learning about its planned development, and picking specific facts you can show off.
Your answer may sound like this:
"This company started as a small startup and grew into a listed company within just four years. I'm impressed that despite this massive growth, the business has preserved its genuine character, flat hierarchical structure, and work environment that facilitates employees' growth. I've read the stellar reviews of your latest product, and I can't wait to see what other developments your future will bring."
7. Do You Enjoy Working in a Team?
Modern workplaces often require employees to work in teams. Good collaboration skills are essential for most jobs, so even if you're an individualist, try to give an answer that doesn't make you look solitary.
Here's a sample answer to this question:
"Working in a team often inspires me. It provides an opportunity to listen to different opinions and perspectives to solve the issue at hand. It's also a chance to exchange ideas and learn something from another person."
8. Can You Describe Your Work History?
This question sounds super obvious. It's all on your resume, right? But the recruiter doesn't want you to recite your job application—they want to hear something new. When describing your career, focus on only the necessary details, accomplishments, and facts relevant to the position you applied for.
Check this sample answer:
"I started four years ago as a virtual assistant working for small businesses on a freelance basis. That helped me to gain experience dealing with customers, handling administrative tasks, and planning international travel. Two years ago, I became a full-time executive assistant at Peony Cosmetics, where I was responsible for calendar management, coordinating business travel, and handling routine communication for the CEO. My proudest accomplishment includes implementing online board meetings that helped save executives' travel time by 57%."
9. Can You Describe a Situation Where You Dealt With a Difficult Customer?
This situational question requires you to use the STAR method while answering. Give an example from your experience and explain how you succeeded in this situation.
This is an example of how you might answer this question:
"As a customer service agent at Flowerpot Inc., I've encountered several difficult customers every month. One I remember had a serious complaint about the quality of one of the delivered products. The client wanted their case to be escalated to the manager immediately, as they had a previous negative experience with another agent. However, I've managed to calm the customer down using an empathetic tone and by suggesting replacing the product with a new one. The client accepted my proposal and thanked me for solving the issue."
10. What Are Your Career Goals?
The answer to this question must be relevant to the job and the company you're applying to. Of course, don't be too smug—saying, "I want to become the CEO of this company," will make you sound arrogant.
Check this sample answer:
"This year, I would like to focus on improving my project management skills. I have experience coordinating small software development projects, but I would like to learn more about handling bigger and more complex ventures. I've decided to start a certification course at PMI to gain the theoretical knowledge that I could later apply to coordinate cross-functional projects."
When making a resume in our builder, drag & drop bullet points, skills, and auto-fill the boring stuff. Spell check? Check. Start building a professional resume template here for free.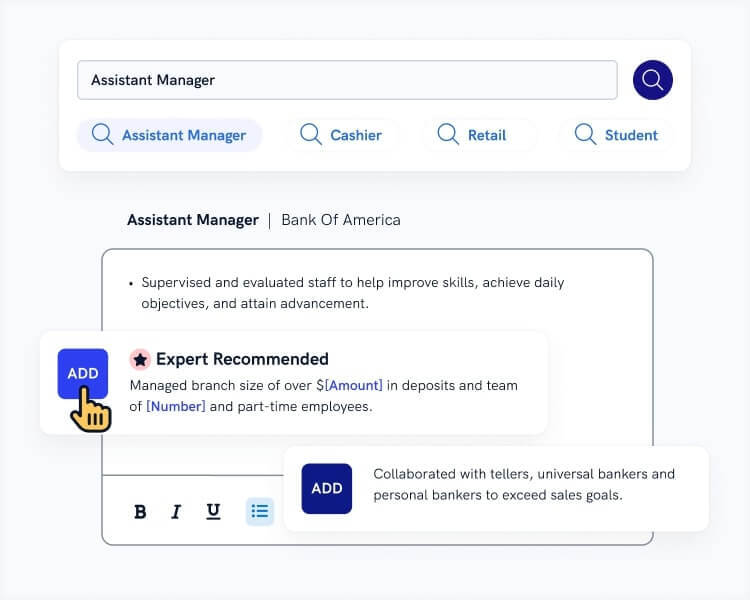 When you're done, our online resume builder will score your resume and our resume checker will tell you exactly how to make it better.
11. What Are Your Strengths?
The hiring manager wants to hear about strengths relevant to the job. You can use the STAR method to narrate a short story about your best skill.
Here's how you may answer this question:
"My greatest strength is my communication skills. At my job as a counselor, I work with clients of varied cultural backgrounds. Each person has a different communication style, both verbal and non-verbal, and I must be able to read between the lines and understand their body language. I've recently worked with a client who could not express themselves clearly using English, but we've managed to establish a connection using gestures and visual aids. Thanks to that, I could provide this client with the needed support."
12. What Was Your Contribution to the Role-Play Scenario?
You may hear this question if you had been asked to participate in a role-play with another candidate or interviewer. You should analyze your behavior during the task and provide some insight as to why you chose to act this way.
Here's a sample answer:
"I've tried to de-escalate the customer's behavior using a calm tone of voice, empathetic language, and by making a realistic promise to solve the issue within a reasonable timeframe. The customer's disruptive behavior could create a negative experience for other restaurant patrons, so I've decided to comply with their requests."
13. Who Would You Hire in This Room, and Why?
This question is designed to check if you've been listening to other candidates and whether you can make quick decisions.
Your answer may sound like this:
"I believe that Stephanie would be a great fit for this position. She's an experienced store manager, and her confident replies have demonstrated good leadership qualities."
14. What Was the Major Challenge for This Team?
This type of question is common after group interview activities. Think of the greatest difficulty you faced during the task and describe how you overcame it.
Here's a sample answer:
"The biggest challenge we faced was the lack of a designated leader for the group. This resulted in difficulty deciding how to delegate the smaller tasks. I've decided to step in and take over as the leader to coordinate further activities and facilitate timely task completion."
15. How Did You Deal With the Stress Caused by the Team's Challenges?
Team activities are designed to determine how candidates deal with pressure and stress. Think of techniques that help you to stay calm in stressful situations and keep the focus on the goal.
Check this sample reply:
"I felt a little stressed at the beginning of the activity, but I've used breathing techniques to help myself stay calm. I did my best to focus on the outcome of the task rather than all the smaller details."
16. Do You Have Any Questions for Us?
Oh yes, you do. You should always prepare a few questions to ask at the end of the interview. You may clarify concerns about the position or ask questions about something that happened during the interview.
Here's a sample question you may ask:
"What are the daily responsibilities for this position?"
Apart from the list above, you may also hear some behavioral questions during the job interview. Those are designed to see how you—and other candidates—behave in various situations. Use the STAR interview method to answer these questions.
Not all questions are OK during job interviews. Some are straight-up offensive. Check here: Illegal Interview Questions You Don't Need to Answer
Group Interview Tips
You've got your best job interview clothes ironed, your hair freshly cut, and your best smile ready. Your dream job, the one you really want, is on the horizon. Stand out in your group interview with our group job interview tips.
Know the Company
Do your research before the meeting. You can do it on Glassdoor where job applicants and former employees describe the recruitment process. Check also the company website and learn about the business goals. Share a little-known impressive fact about the company during the interview to be remembered.
Prepare an Introduction
Don't be caught off guard when asked to describe yourself during the job interview. Have an elevator pitch ready to say something about yourself.
Show Confidence
It's what they want to see. Your body language, tone of voice, and whatever you say must display your best abilities. Make eye contact with others, sit straight, and speak clearly.
Respect Others
Don't be dismissive of other candidates. Dominating the discussion won't necessarily make a good impression if the interviewers want someone with good interpersonal skills.
Listen Well
When others speak, listen carefully. Try to engage in polite conversation by agreeing with their statements, suggesting solutions, and commenting. Active listening is a great advantage in many professions.
Be Involved
When you agree with other candidates, try to expand upon their answers by adding details to what they said. For example, say: "I agree with XYZ, I'd also like to add that blah blah blah…."
Use the STAR Technique
When you're asked to describe a challenging situation, use the STAR technique to show how you handle issues at work.
Ask Questions
Show your interest in the position by asking the recruiters some thoughtful questions. It's best to prepare a few before the meeting and ask them at the end of the interview.
Would you like to read more useful tips for job interviews? Check here: 50+ Job Interview Tips to Succeed
Plus, a great cover letter that matches your resume will give you an advantage over other candidates. You can write it in our cover letter builder here. Here's what it may look like: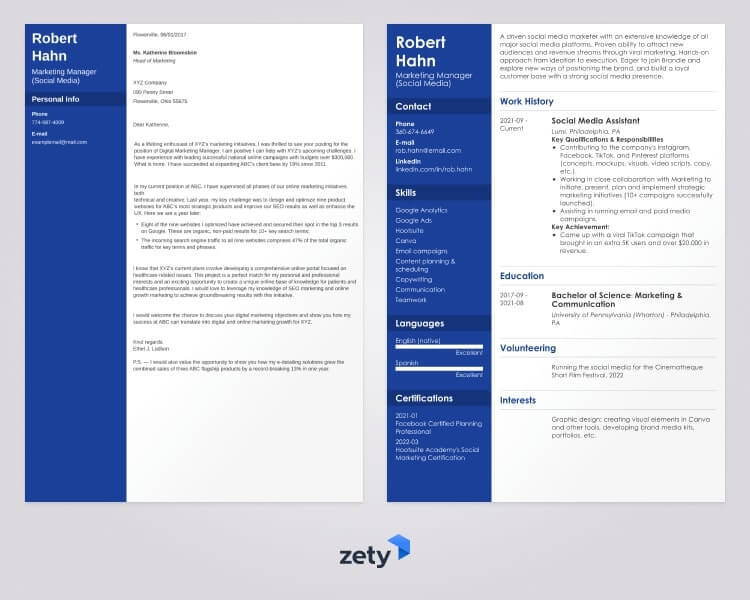 See more cover letter templates and start writing.
Key Takeaways
See? Group interviews aren't that scary as long as you prepare yourself. Here's a recap of what you can do to get ready for a group job interview:
Research the company to understand the culture and the business goals.
Introduce yourself to the interviewer with an impressive elevator pitch.
Show your confidence when answering questions.
Respect other job applicants and be friendly with them.
Listen to what other job applicants have to say.
Be involved in the conversation not only with the interviewer but also with other candidates.
Ask questions to show your interest in the job.
Remember to send a thank-you email after the job interview.
That's it!
Thank you for reading this article. Now, let me know in the comments below:
Have you taken part in a group interview? Did you enjoy it?
Do you prefer group interviews or 1-to-1 job interviews?
How would you try to stand out during a group interview?
Feel free to share your thoughts!
About Zety's Editorial Process
This article has been reviewed by our editorial team to make sure it follows Zety's editorial guidelines. We're committed to sharing our expertise and giving you trustworthy career advice tailored to your needs. High-quality content is what brings over 40 million readers to our site every year. But we don't stop there. Our team conducts original research to understand the job market better, and we pride ourselves on being quoted by top universities and prime media outlets from around the world.