Our customers have been hired by:
The most common reasons for leaving a job include pursuing new career options, hoping for a better work-life balance, and seeking a higher salary. And they're all valid! But when you need to explain your reasons during a job interview, these aren't always the best answers.
In this guide:
Good reasons for leaving a job and moving on with your career.
Why do employers ask: "Why did you leave your last job?"
How to answer: "Why are you leaving your current job?"
Do you want to hear you're hired? Then start practicing with expert interview coaches now. Get access to a mock interview tool, use an impressive questions library to record your answers, and receive instant feedback. Don't let another opportunity pass you by.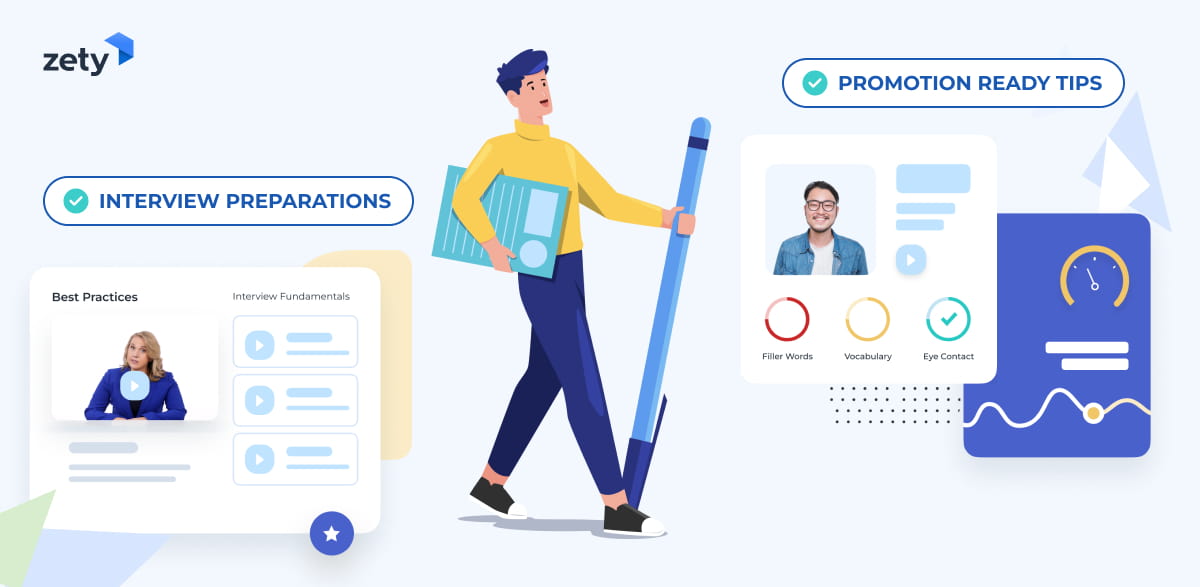 Turn your next interview into a dream job offer.
You also may like to see these guides to be more prepared for difficult situations:
What Is a Good Reason for Leaving a Job?
If you're considering leaving a job, you probably have a reason. Maybe you hate your job, or you simply need a change. But sometimes, you might be wondering: Is this reason serious enough? Should I just wait a bit longer?
It's perfectly normal to have doubts about your job. In fact, 61% of US workers considered quitting in 2023. However, there are situations when it's better to make the final decision sooner rather than later.
Here are the 10 best reasons for leaving a job and seeking new opportunities:
1. Family Circumstances
It's a no-brainer that people put family first. Starting a family or taking care of a family member are among the most common reasons for taking a break from work. In fact, nearly half of those who quit a job in 2021 did so because of childcare issues!
So, if you feel that:
You can't spend enough time with your family because of your current job.
Your job duties prevent you from taking care of important personal matters.
Your work hours make it impossible to handle family obligations.
Then it's definitely a good reason to leave your job and take a break or find a job that suits your personal life better.
2. Health Matters
That includes both physical and mental health. You are not a robot with replaceable parts, so you need to take care of yourself. Don't take your health for granted.
If your current workplace:
Then, it's a perfectly understandable reason to leave a job.
3. Professional Development
According to a report on The Great Resignation, only 40% of employees said their companies invest in upskilling. That's a disappointing result, considering that the lack of professional development is one of the most common reasons for leaving a job. So, if you:
Feel that there are no opportunities at your current company anymore.
Have a good idea of how you can develop high-income skills elsewhere.
Know that other jobs can provide you with development opportunities.
Then, it's probably time to move on.
4. Pursuing Education
Many employees use free time to broaden their horizons through online courses and traditional education. Some companies also encourage their employees to develop their professional skills via in-house training sessions. However, it's not always possible to combine a full-time job with your learning efforts. For example, when:
You want to switch to a new career that requires a different degree.
You need a degree or certification to advance in your chosen career.
You're planning to move abroad and need to master a foreign language.
It might be worth leaving your job and committing yourself to education 100%.
5. Company Restructuring
Working for a business undergoing significant changes can make you feel unsure of the future. Mergers, acquisitions, layoffs—you're not sure what's going to happen. No wonder you're thinking about leaving.
If your company:
Doesn't address your concerns related to the changes.
Wants to change your current position and job duties dramatically.
Considers massive layoffs.
Then, it's a good reason to leave your job and find one that offers more stability.
6. Leadership Style
Some organizations have a very laid-back management style, giving employees a lot of freedom. Others are more conservative. The baseline is that you don't have to love your direct supervisor, but you need to have a good working relationship with them. So, when your manager:
It's definitely a good reason to leave your job and never look back.
7. Bad Work-Life Balance
Are you constantly working overtime and still can't meet the targets? Do you have to work nights and weekends? Work-life balance is one of the factors contributing to employee satisfaction—and dissatisfaction, too.
So, if:
You communicated your struggles to your manager, but that didn't help.
You tried multiple ways to organize your work time better, and they all failed.
You tried stress management techniques but are still deeply worried about work.
You feel burned out.
Then it's a very good reason for leaving a job and finding a more relaxed environment.
8. Unsatisfactory Benefits
Low salaries and poor employee benefits are among the top reasons causing the Great Resignation. Are they bothering you, too?
When you see that:
You could easily earn more for the same work you do at a different company.
Other companies in the same industry offer better benefits.
You're unlikely to get a raise within the next year.
Your company isn't considering improving the benefits they offer.
You can consider that a good reason to leave your current job.
When making a resume in our builder, drag & drop bullet points, skills, and auto-fill the boring stuff. Spell check? Check. Start building a professional resume template here for free.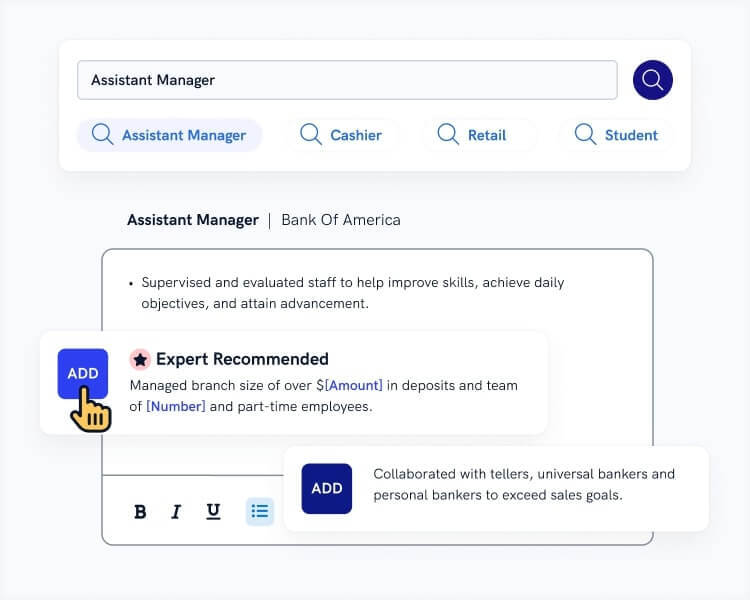 When you're done, Zety's resume builder will score your resume and our resume checker will tell you exactly how to make it better.
9. Business Is Failing
Working for a business that's underperforming isn't very satisfying. It also doesn't guarantee the job security you might be looking for. Yes, loyalty matters, but it won't pay your rent when you suddenly discover that your job doesn't exist anymore.
If:
It's very obvious that the company is losing money.
All the CEOs have quit overnight.
Your colleagues and managers are considering leaving.
Then don't stay on that sinking ship for too long.
10. Unsatisfactory Performance
Maybe you realized you're not a great fit for the role. It isn't necessarily your fault—the position could've been advertised incorrectly. But the result is that you're worried that you're failing, and no amount of effort on your side is helping.
When:
You're constantly underperforming no matter what.
The job is completely different from what you imagined.
Your manager put you on probation.
You started noticing the signs that your boss wants you gone.
Then it's a sensible reason for leaving a job and finding one that suits you better.
To sum up, there are multiple valid reasons for leaving a job. However, a potential employer may not enjoy hearing about them during a job interview. In the next chapter, you can learn how to answer "Why are you leaving your current job?" in a way that satisfies both the interviewer and you.
Planning to leave your job? Learn how to do that effectively: Best Tips for Telling Your Boss You're Quitting
How to Explain Your Reason for Leaving a Job in an Interview
OK, so you're actively searching for a new position. There's a high probability that a recruiter will ask why you are leaving your current job. Why? Because your future boss wants to know if you're a professional. They want to hear that you left on good terms and didn't cause any inconvenience to your previous employer. If that's not the case, then you need to know how to paint the truth in a better light.
Here's a list of possible answers you can use during a job interview:
"I've decided to pursue a job that would give me more flexibility in terms of working hours."
"I'm planning to relocate to a new city."
"I needed to prioritize my family, which wouldn't be possible with my previous work duties."
"My current employer can't accommodate my needs."
"I had to focus on improving my health."
"I want a job that aligns better with my professional goals."
"My previous employer didn't offer career development that would interest me."
"I wanted to transition to a different career path."
"I want to pursue further education in XYZ field."
"The company changed in a way that no longer aligned with my values."
"My job duties have changed significantly, and I didn't feel satisfied with that."
"The management style at the previous company made me uncomfortable."
"I'm looking for a job that offers better work-life balance."
"I didn't feel valued at my previous workplace."
"The company I'm working for doesn't offer competitive compensation or benefits."
"I want to work for a company that offers better long-term job security."
"The company I'm working for announced layoffs."
"I feel that my skill set and experience can be used better at a different company."
You can use these ready-made answers and simply adjust them to match your situation. But it's always better to have your answer ready. Read the job interview tips below to learn how to answer "Why are you leaving your current job?" confidently:
1. Think About Your Personal Reasons for Leaving a Job
First, make a list of your own reasons for leaving your previous or current job. You can pick some from the list in the previous chapter, or think of other reasons. Here are some questions that can help you:
What are your professional goals? Where do you see yourself in 5 years?
What kind of work do you enjoy most?
What's your current career stage?
What do you love and hate about your job?
What's your work style? What kind of work environment do you prefer?
Does your job align with your personal and professional values?
Answer these questions to find your true reasons, then pick 1–3 major ones you can explain during the interview. Bear in mind that it's better to pick the ones that concern your professional life instead of personal circumstances.
2. Combine Honesty With Professionalism
When the recruiter asks, "Why did you leave your last job?", answer truthfully—but don't be too honest. For example, say that you didn't feel valued by your superiors instead of saying that the company paid peanuts.
If you're unemployed, don't try to hide the real reason for that, even if it was something negative like getting fired. See what you can say in the example below:
RIGHT
I've taken a break from full-time employment to reconsider my career choices and commit myself to finding a job opportunity that would truly match my professional expertise.
WRONG
I was fired and couldn't find a new job for several months.
3. Keep Your Tone Positive
When explaining your reasons for leaving a job, focus on the positives by showing that you've taken action to change your life for the better. Rather than saying: "My last job was extremely stressful because I dealt with angry customers", try: "I've realized I prefer back-office work rather than client-facing roles." Answering this question is also a chance to sneak in a bit of flattery toward the potential employer and their business.
4. Make It Concise
There's no need for a long story about your last job. Keep your answer limited to 1–2 sentences. Then, move on to explaining why you want to work at the new company, and why they should hire you.
Want to get more advice for job interviews? Check these guides:
Plus, a great cover letter that matches your resume will give you an advantage over other candidates. You can write it in our cover letter builder here. Here's what it may look like: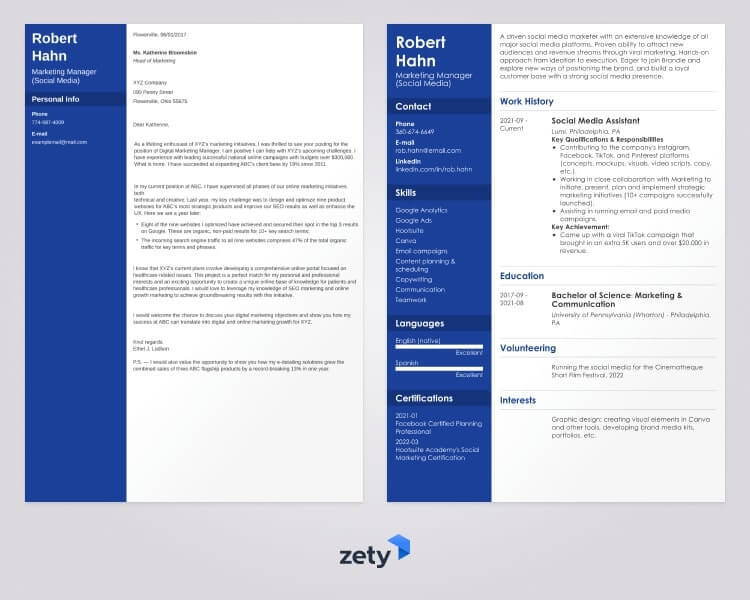 See more cover letter templates and start writing.
Key Takeaways
Reasons for leaving a job depend on your personal situation. The most common reasons include family and health matters, pursuing development opportunities, and seeking a better salary. During a job interview, try to show your reasons for leaving a job in a positive light.
Still not sure how to explain your reasons for quitting a job during an interview? Or maybe you'd like to share some tips for other readers? Feel free to comment below!
About Zety's Editorial Process
This article has been reviewed by our editorial team to make sure it follows Zety's editorial guidelines. We're committed to sharing our expertise and giving you trustworthy career advice tailored to your needs. High-quality content is what brings over 40 million readers to our site every year. But we don't stop there. Our team conducts original research to understand the job market better, and we pride ourselves on being quoted by top universities and prime media outlets from around the world.
Frequently Asked Questions About Reasons for Leaving a Job
What to put as a reason for leaving a job on an application?
Here are sample reasons for leaving a job you can put on an application form:
"I'm seeking career growth opportunities."
"I'm switching to a new career."
"I've found a better work opportunity."
"I wanted to continue education and get a higher degree."
"I've learned about an opportunity through networking."
"My contract was terminated."
What are good reasons for leaving a job after 4 months?
There is no one perfect reason for leaving a job after 4 months. If you feel that the job or the work environment isn't what you expected, then it's enough of a reason to leave. Other common reasons include getting a better offer or encountering unexpected personal challenges such as health issues.
How to explain leaving a job for mental health reasons?
You aren't obliged to explain health-related reasons for leaving a job. Plus, the interviewer isn't allowed to ask questions related to your medical conditions. You may simply say that you left your previous job to recharge and focus on improving your well-being.