Fast. Easy. Effective.
Free Cover Letter Generator: Create Your Cover Letter Online
The dreaded cover letter. You spend hours second-guessing every word and then you give up. Not any more — Let Zety take over.
Create Your Cover Letter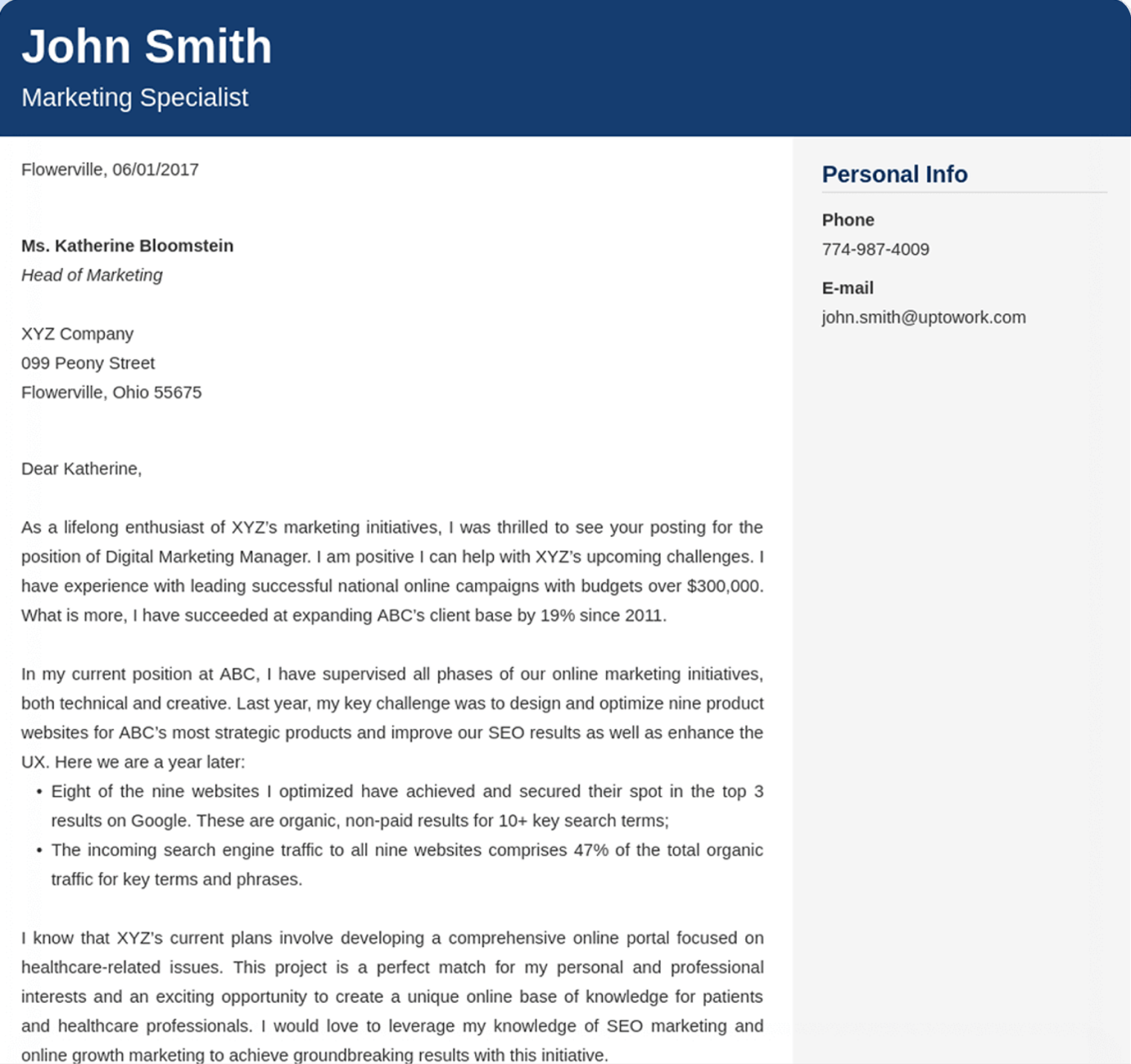 Create a cover letter that lands jobs—
Writing a cover letter feels like doing a homework assignment—it's time-consuming, boring, and in the end, you copy someone else's. With Zety's cover letter maker, you'll create a document that shows the best you—fast. Land your dream job now:

See more templates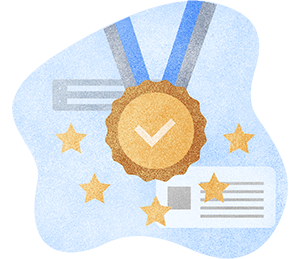 Pick a cover letter template.
Choose a sleek design and layout to get started.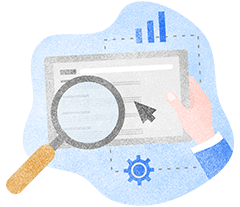 Fill in the blanks.
Type in a few words. Let the Zety cover letter wizard fill the rest.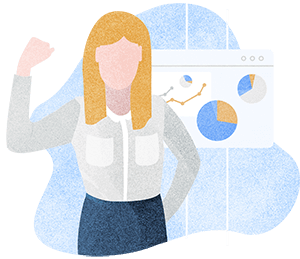 Optimize your document.
Personalize the look and feel. Polish it with no effort.
Your cover letter. Reinvented.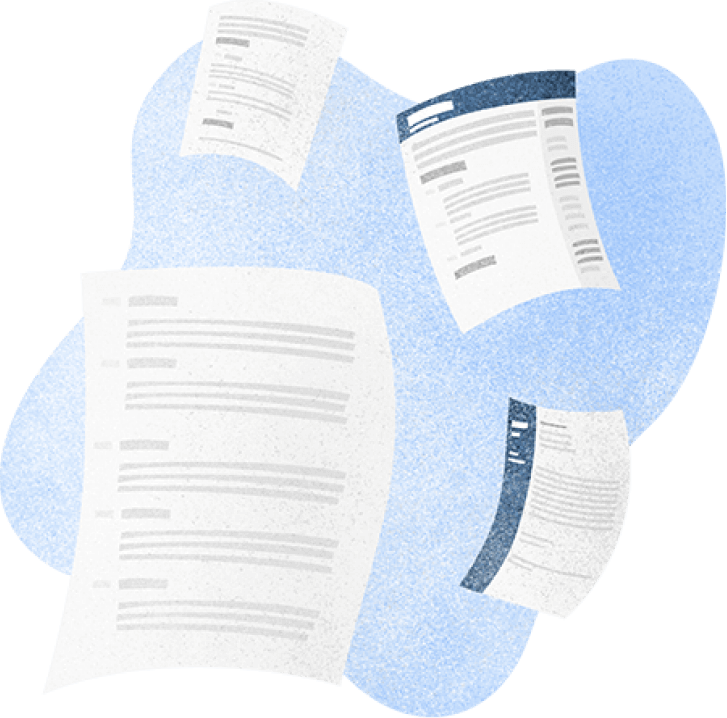 Zety cover letter builder. More than an app. It's your personal writer.

Your cover letter should tell your story. Let Zety word your thoughts. Personalize dozens of cover letter templates. Use ready-to-use expert suggestions—add details recruiters crave. Jumpstart your creativity and write a cover letter that wins over employers.
Create Your Cover Letter
Rated excellent on Trustpilot
Zety Cover Letter Generator
You'll be blown away by the results. Hundreds of thousands of users were skeptical until they pumped out perfect cover letters that got them jobs.
Try it out. Pick from 20+ cover letter templates, sprinkle in detail, and let the cover letter wizard guide tell your story.
Jeanne

Zety is what will make you stand out. In less than a month and a half, I got contacted by six employers and went in for three interviews. They have ALL commented on how my cover letter caught their eye, and how visually pleasant it is. It has made my life so much easier!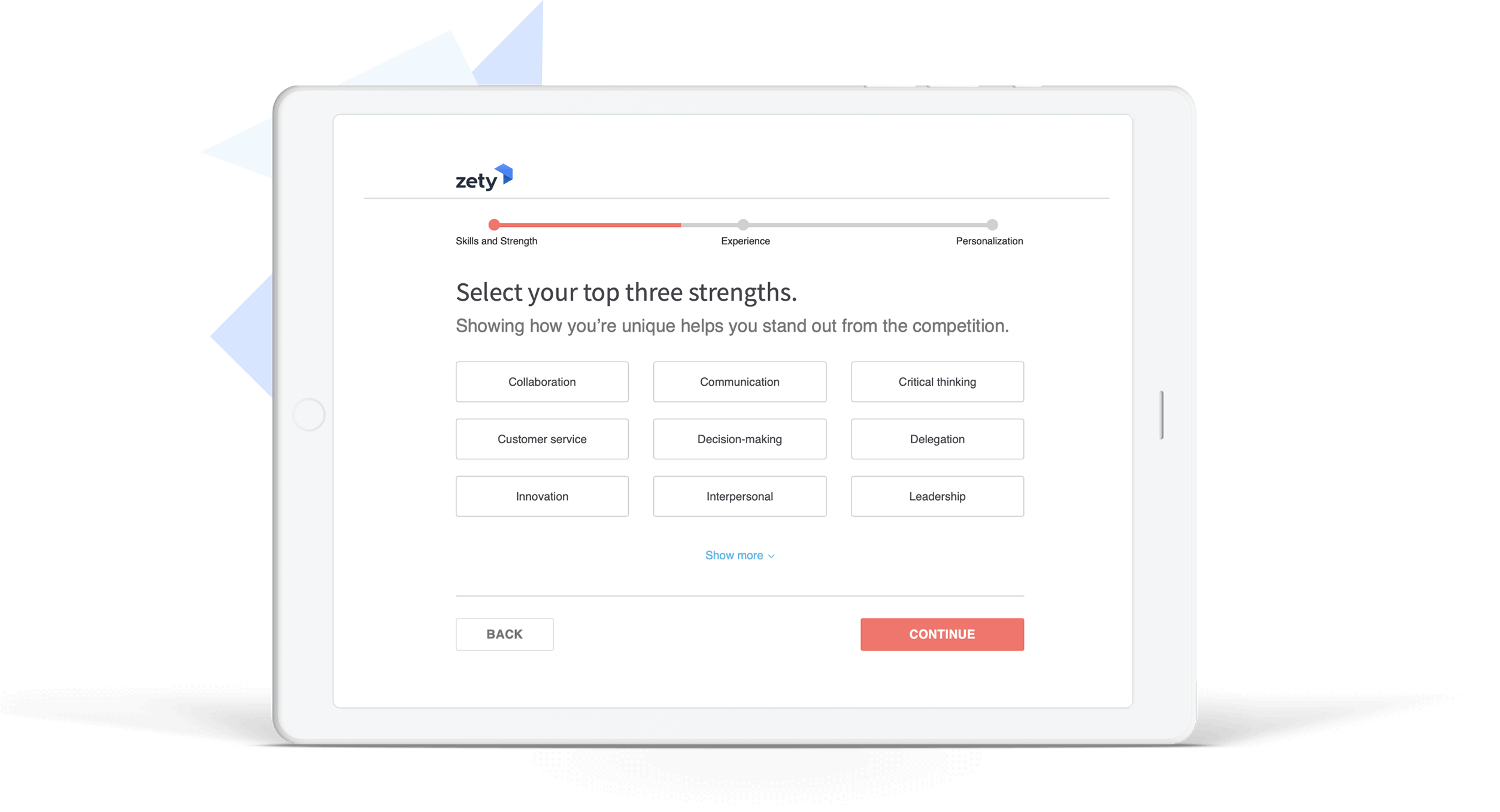 FAST
You'll write a cover letter in minutes. Don't get stuck formatting your cover letter while the competition takes the job the universe owes you. Zety's cover letter helper will let you choose the right template and tell you what employers want.
Lauren

Honestly, this is an effortless way to create a superb cover letter. I have over 20 years of Administration/Management experience and I can say that Zety makes life easy when it comes to cover letters.
Shana

It's amazing how much time you can save with this tool and spend it on things that are important. Sure, you can do everything on your own, but what's your time worth?"
EASY
You'll be guided along the way. Your future awaits and your cover letter shouldn't get in the way. Don't use software that doesn't work—let Zety's cover letter maker lend a helping hand:
Use a bit of storytelling to show off your worth as an employee.

Add or change entire paragraphs with a few clicks.

Customize your cover letter to make it truly yours.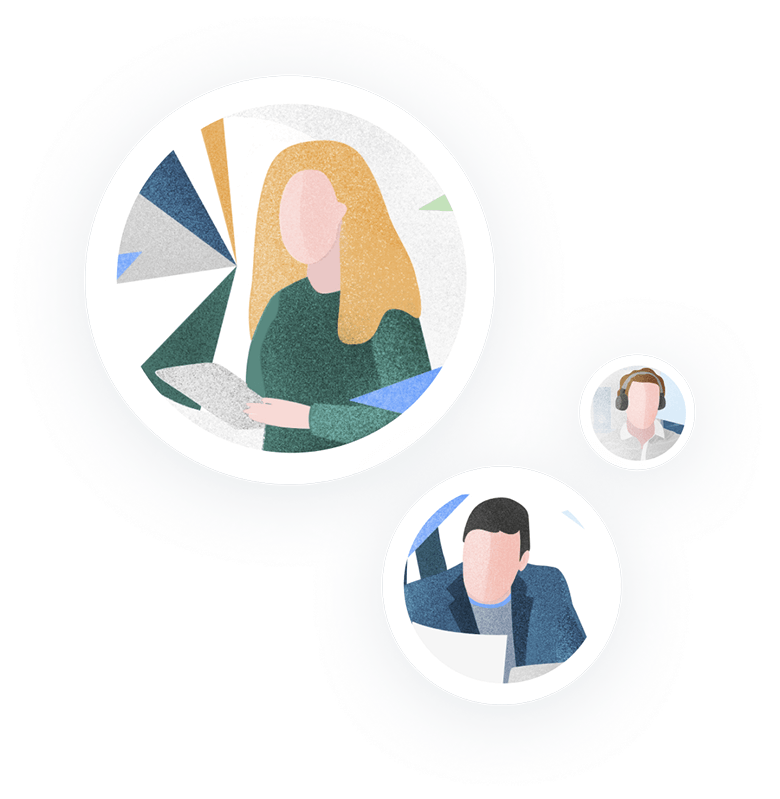 Laura

Quick, intuitive and actually fun! I really like the cover letter score/review option which gives immediate feedback on ways to improve the cover letter. It was quick, intuitive and actually fun! I have never had fun writing a cover letter.
Arna Meyer

I was quite skeptical when I started the process of building a cover letter with their tool, but it's so intuitive! Really does make the normally daunting task of preparing a cover letter easy, and dare I say—fun!
JB Pace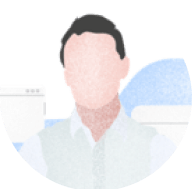 Using the Zety cover letter app to rebuild my cover letter was simple and actually enjoyable. The verbiage and explanations of skills available at the click of a button made my experience seamless.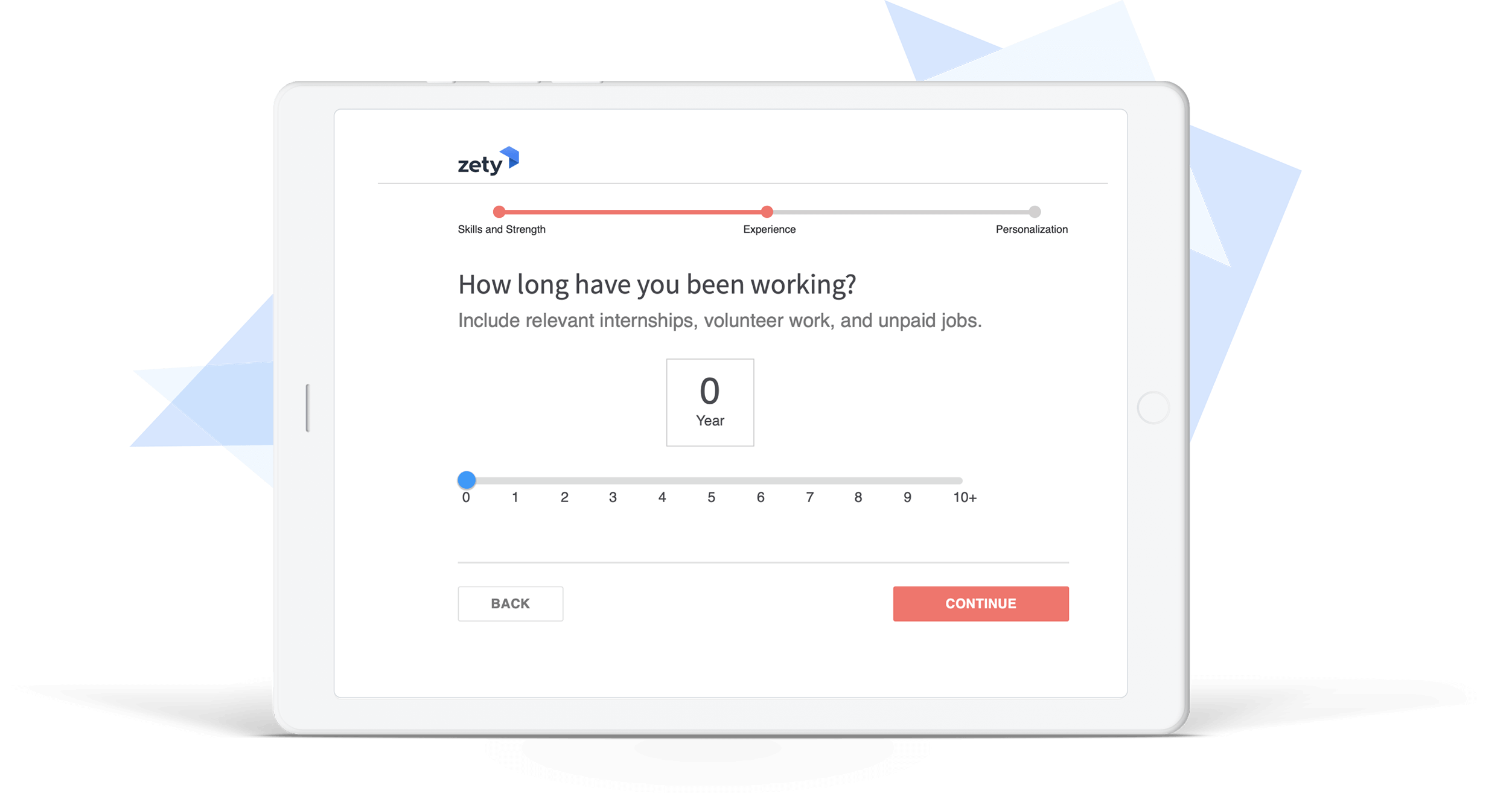 EFFECTIVE
You'll land your dream job using Zety's cover letter maker. All it takes is a few clicks to answer questions. The rest is done by AI with an extra boost from expert insights. Use our suggestions to create a cover letter that goes the extra mile:
Get a quality cover letter no one would be able to write for you.

Seamlessly apply a proven formula all successful letters share.

Match it up with resume templates for that extra polished look.
Tony

You have 6 seconds to grab a recruiter's attention! Zety's technology has allowed me to sharpen my arsenal, making my cover letter stand out from the crowd. I feel confident in my presentation. This tool is a MUST-HAVE!
Amber

It was simple and easy. I built my cover letter in a few hours and it looked really professional. I have an interview next week!
In a word? HIRED
You'll gain the confidence you never had. Don't settle for any job by lowering your expectations. Choose between the job offers you want, not the ones you need.
Use the expert tips given by the cover letter generator and you'll land the dream job you've always wanted.
Nemanja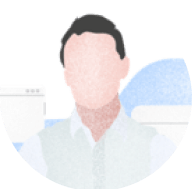 Zety helped me put together my new cover letter that got me two job interviews in one week.
Andres

Perfect cover letter builder. Landed a job on day 3.
Mercy

I had a cover letter before I came across Zety but it wasn't properly constructed. I searched for a cover letter builder and Zety popped up. Honestly, the job offers I have gotten since I reconstructed my cover letter is amazing. I definitely advise people to choose Zety to get the best out there.
Joe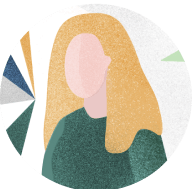 Zety is just...wow. I've been applying for jobs for a couple of days. But when I built my cover letter with Zety, one of the biggest IT companies called me for an interview.
…and what will your future be?
Create Your Cover Letter
Frequently Asked Questions about Zety Cover Letter Builder
What is a cover letter builder and should I use one?
A cover letter builder is an online app or piece of software that helps you generate a cover letter online with interactive forms and templates. The cover letter creator provides the right kind of information employers want to see, giving you expert tips and suggestions while you're building your document.
Since a cover letter maker typically generates the whole letter for you, and takes care of the layout automatically, using one will save you precious time and allow you to make a different cover letter for every job application quickly and stress-free. And, before you run off thinking you don't need a cover letter after all, know that cover letters are still necessary in 2022.
What is the best cover letter builder online?
Zety is the best online cover letter generator. Our cover letter app is filled with features that will make the process of writing a cover letter fast and painless—features that you won't find on other apps of this kind. You can generate cover letters for as many applications as you need. Here's everything our software offers:
Feature-rich cover letter builder.
18 professional cover letter templates, with dozens of varied color schemes and fonts.
Resume Builder & CV Maker (with templates matching your cover letter).
The option to duplicate your cover letters to make small adjustments and apply to many job offers at once.
Built-in content for your cover letter and suggestions tailored to your job title and industry.
Real-time cover letter checker with improvement tips.
Multiple formats to download your cover letter as: PDF, Word, TXT, JPEG, and SVG.
Printing documents directly from the app.
Ability to save an unlimited number of documents in the cloud.
14-day trial without feature restrictions.
What is the best cover letter format in 2022?
The best cover letter format in 2022 is one that follows a specific structure and flow, while being easy to read and visually appealing. Here's how to format your cover letter:
Keep a clean header, in the top-left corner of the page.
Make your name visible by increasing the font size.
Ensure your contact details stand out.
Set sufficient margins on all sides: one inch is a good rule of thumb.
Left-align all the content, don't use justification.
Use line spacing of 1 or 1.15.
Put double spaces between paragraphs.
Sign with your full name.
Make sure your cover letter is only one-page long.
Always download and send your cover letter in PDF.
What should a good cover letter include in 2022?
A cover letter for a resume should contain details about your experience and abilities, as well as all the reasons why you want to work for a specific employer. You can read our guide on what to include in a cover letter for more information, but here's a list of the main cover letter parts:
Cover letter header: name, professional title, phone number, email, social media links, date, recipient's details, and company's name.
Proper cover letter greetings. Read more on how to address a cover letter to do it right.
A good cover letter introduction that hooks the reader.
A second paragraph explaining why you're the perfect candidate. It serves as your offer to the employer and highlights your achievements.
A third paragraph proving that you're eager to join the company. It shows your motivation.
A great cover letter closing paragraph that must read as a call to action for your reader.
The sign-off line, with a repetition of your contact details to encourage your reader to pick up the phone and invite you for an interview.
A post-scriptum (P.S.), if you want to add something impressive about your career or make the recruiter even more curious about what you can offer.
Do I need a different cover letter for every job application?
Yes, you should send a unique cover letter for each job application, along with a tailored resume. Every company is different, and they all look for different things in candidates. For example, some may prefer hard skills, so you should focus on describing yours in your cover letter, but some may favor, soft skills. Your cover letter should also touch on company values or other unique factors that caused you to apply, and you can't do that without writing a separate cover letter for each company. Besides, since you should tailor your resume, that means you must adjust your cover letter too, as the tasks and skills you describe will be different. That is why you need to learn how to write a cover letter, or an entry-level cover letter if you're a fresher.
Sounds tedious? Relax! Write a general cover letter, duplicate it in our app, and let it generate new cover letters for you, based on the job titles you input. Not a fan of the first draft? Drag and drop other pre-written paragraphs to tailor your cover letter quickly and easily
Can the cover letter builder help with my resume, too?
When you create a cover letter in our builder, you will also be given the option to build a resume. Our 18 professional resume templates match our cover letter templates, so you can make and send a set of documents, complementing each other both in looks and content. All the features in our cover letter builder are also available in our resume builder. That includes pre-written content tailored to your profile and job title, as well as a resume check feature that will score your document and tell you how to improve it. Check our list of the best resume builders available online to see how our software performs compared to other apps of this kind.
How should my cover letter complement my resume?
The point of a cover letter is to provide more details about what's in your resume (here's how to write a resume, if you haven't done it yet, or want to make sure you've done it right), as well as show the recruiter how motivated you are to join their team. A cover letter should therefore be written based on the jobs, tasks, achievements, and skills that are on your resume.
Carefully read the job offer and make sure your resume experience and resume skills are tailored to what's important for the company.With those in mind, in your cover letter, describe what you've done in the past and what you can do for the new employer with as many details as possible. A great way for your cover letter to complement your resume is also mentioning your values and the way you work, as a resume is mostly factual and focused on skills and achievements. Make sure you read all of our cover letter tips to ace the recruitment process.
Can I have my cover letter reviewed when I've finished building it?
One of the most useful features of our cover letter generator is the cover letter check function. Once you've written and formatted your cover letter online, the app will score it and give recommendations on how to improve it to meet recruiters' standards. The Zety Cover Letter Builder will also provide an overall review and grade for your application letter, so you can predict how well it will perform in your job hunt against other candidates. To score your cover letter, our software compares your document with thousands of other cover letters made for the same job title. With the Zety Cover Letter app, you'll no longer be sending applications blindly, unsure of whether they're actually any good. If you follow all the creator's tips, you'll only ever send top-notch cover letters and resumes.
Are there any good cover letter examples that I can look at?
Our cover letter builder will generate an application letter for you, and will provide you with pre-written content, tailored suggestions, and career-expert tips. You won't have to spend much time tailoring it for it to match your resume and the job offer. However, it is still essential to understand what recruiters are looking for in applications for specific job titles. And this largely depends on the jobs, experience levels, and industries they hire for. To help you, we have created hundreds of free cover letter examples for any job application. There's a guide for everyone, no matter your experience level and industry. We also have 500+ free resume examples for you, so you can make sure your resume is far above average, too.
Can I download my cover letter in Word?
In our cover letter creator, you can download your cover letter in PDF, Word (Docx), TXT, JPEG and even SVG. You can download your generated cover letter in Word if you think you might need to update it in the future, but we strongly recommend you to tailor your documents inside our app. The cover letter layout will be automatically adjusted, each version will be reviewed, and you can store as many as you need in your account, online. If you download your cover letter in Word to send it right away, bear in mind that it's highly advisable to always send a cover letter in PDF. This file format will ensure your cover letter looks and reads the same on every possible device and software. With Word, you're risking that some recruiters will be unable to even open your application. If you're still set on a Word cover letter, here are our favorite Word cover letter templates to download and fill in.
Is Zety safe and legit?
Yes, Zety is a legit business, and you can learn more about it on the About Zety page. The website, resume and cover letter applications are safe thanks to a secure SSL https encrypted connection. Your personal data is processed according to stringent policies you can learn more about in the terms of use, privacy policy, and cookie policy. Want to know what users say about our services? Read our customers' reviews on our Trustpilot page!
Is Zety's cover letter builder free?
You can use Zety Cover Letter Builder for free to generate cover letters, resumes, and CVs. The app follows the "try before you buy" credo—you pay once you're satisfied with the results. Downloading a printable cover letter as a PDF or MS Word .doc file from Zety costs just 2.99 USD for a two-week trial. Pricing may vary depending on the plan and subscription.