20+ Professional CV Templates for Any Job. Download with One Click
Pick a template. Fill in the blanks. Download. Get the job.
Check out these beautiful templates and layouts for your CV: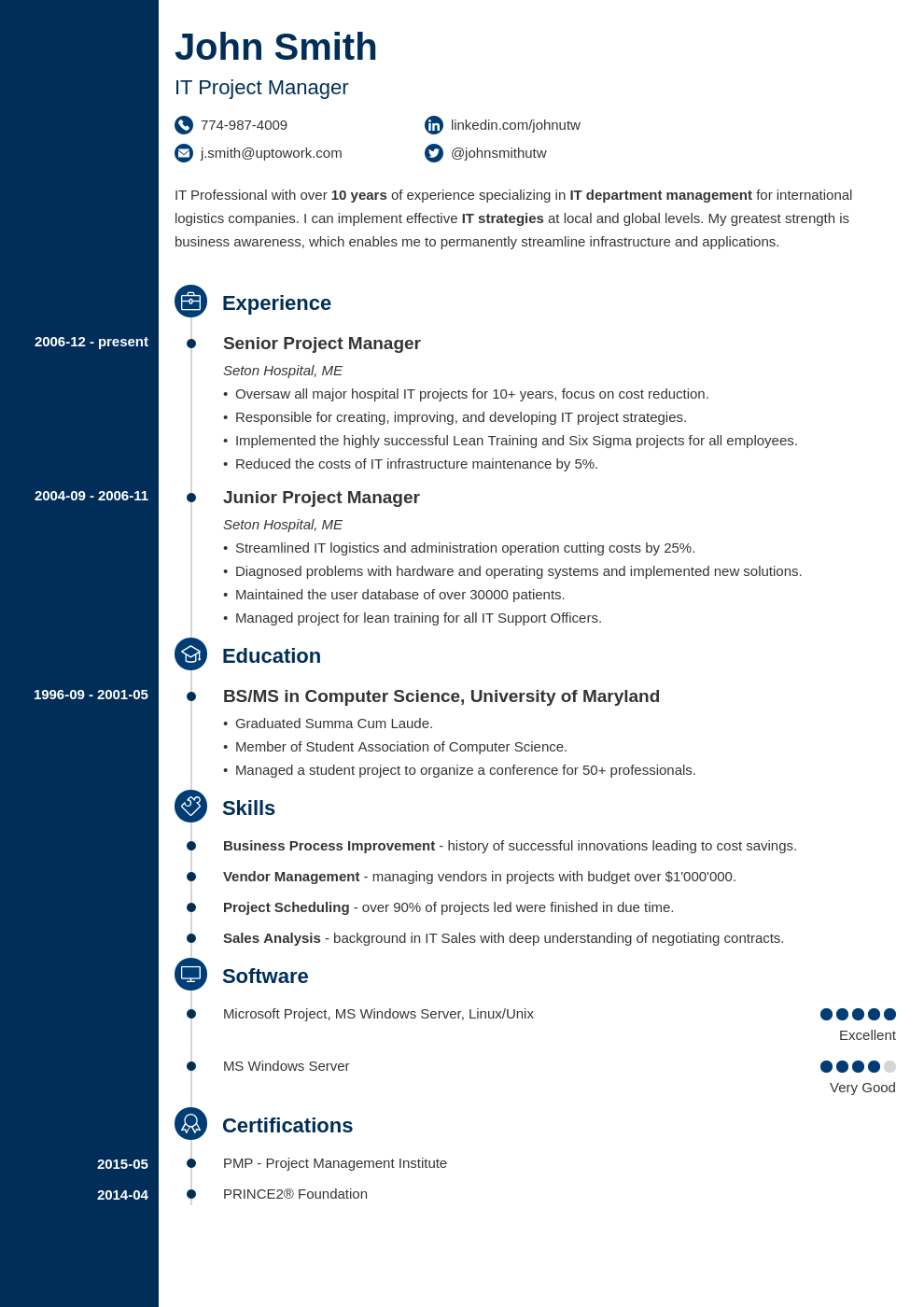 Concept
A very well-organized and professional CV template suitable for candidates across all industries and professions. The best CV template according to our users!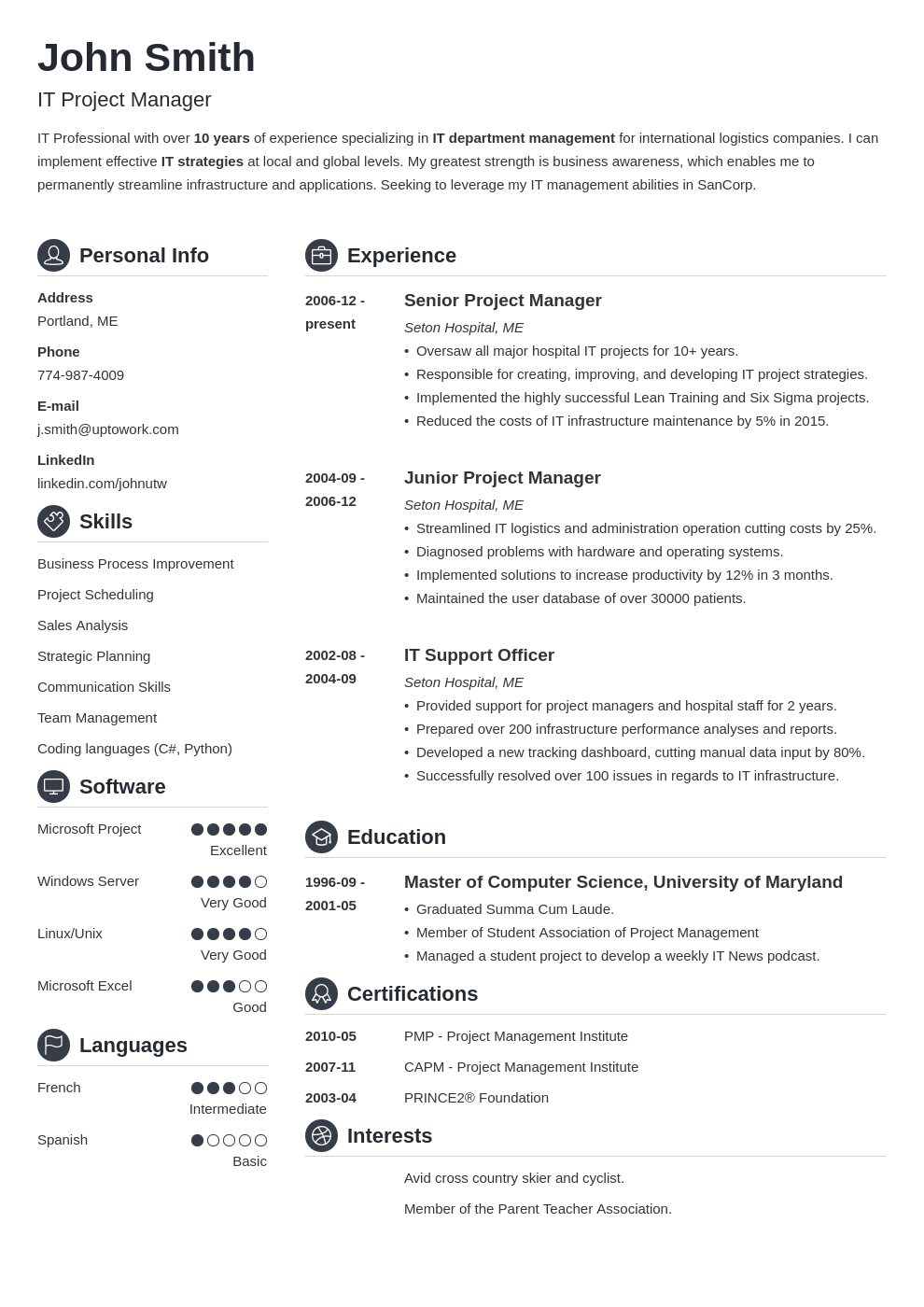 Crisp
This basic CV template makes smart use of a side-column to let you save space. Tiny icons draw attention to the most important parts. A great CV template for students.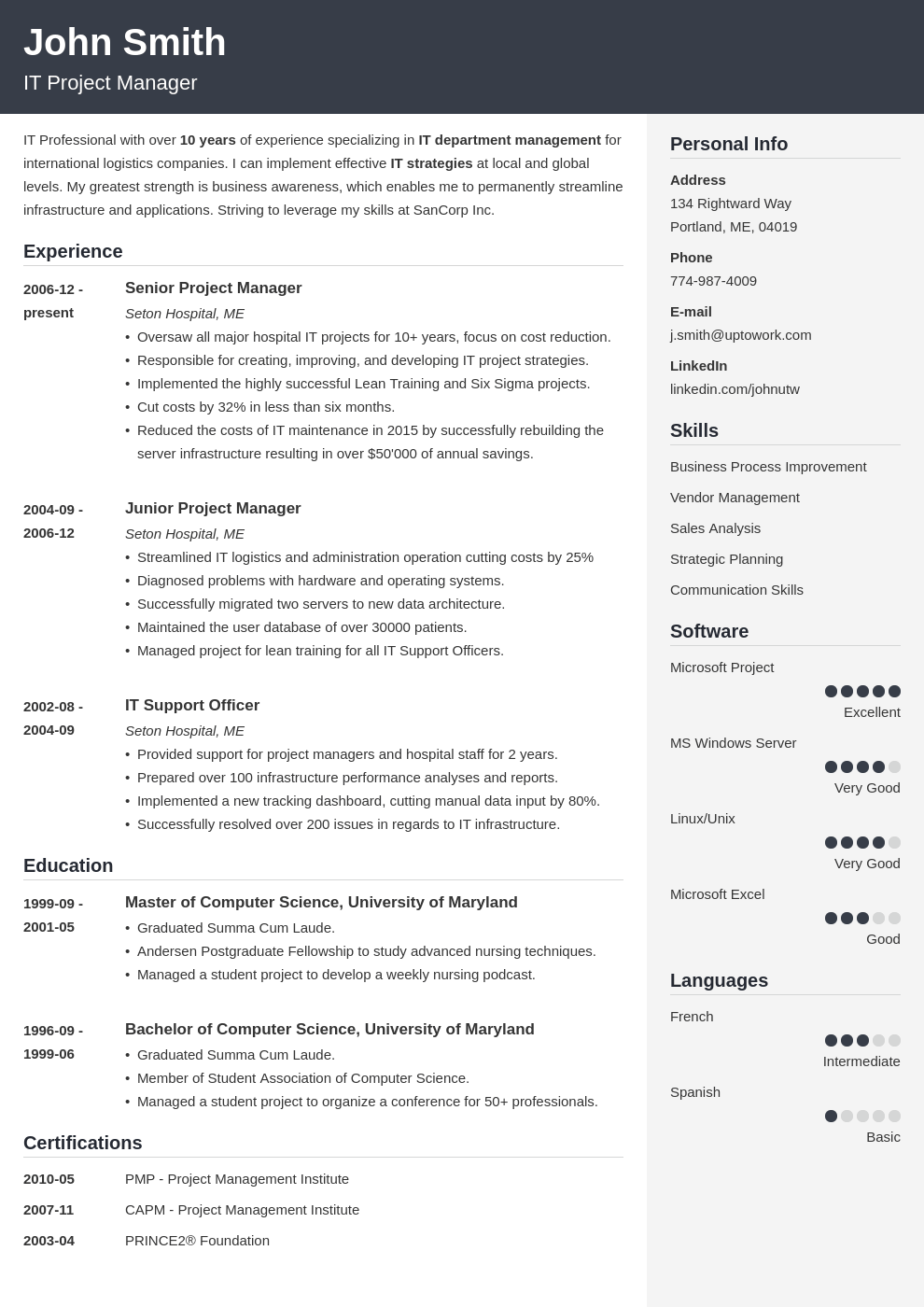 Cubic
Beautiful curriculum vitae template with a shaded side bar and a dark header. A great pick for applicants in creative industries.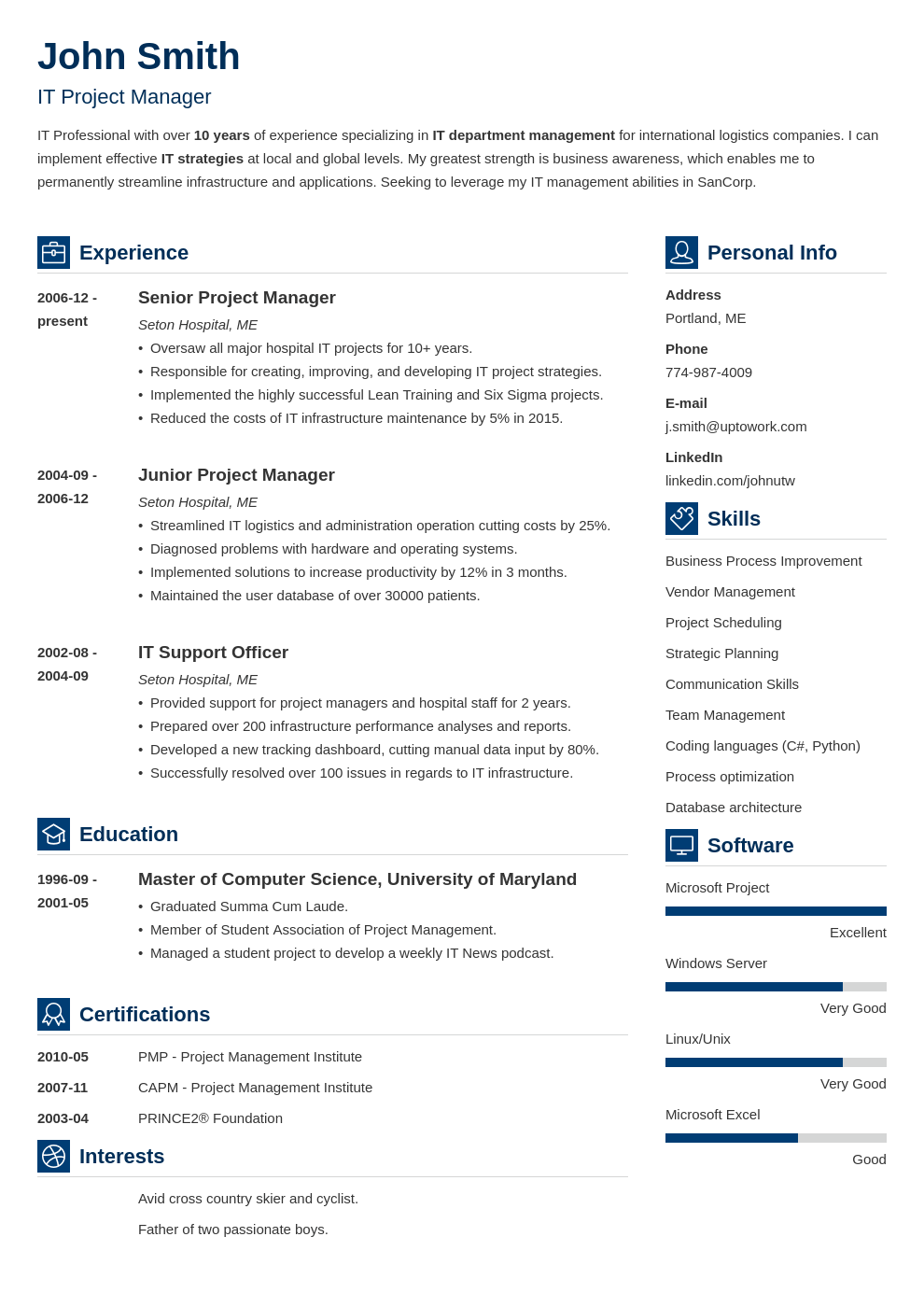 Vibes
A basic CV template with a modern touch. This one will work well for candidates eyeing more formal, corporate positions.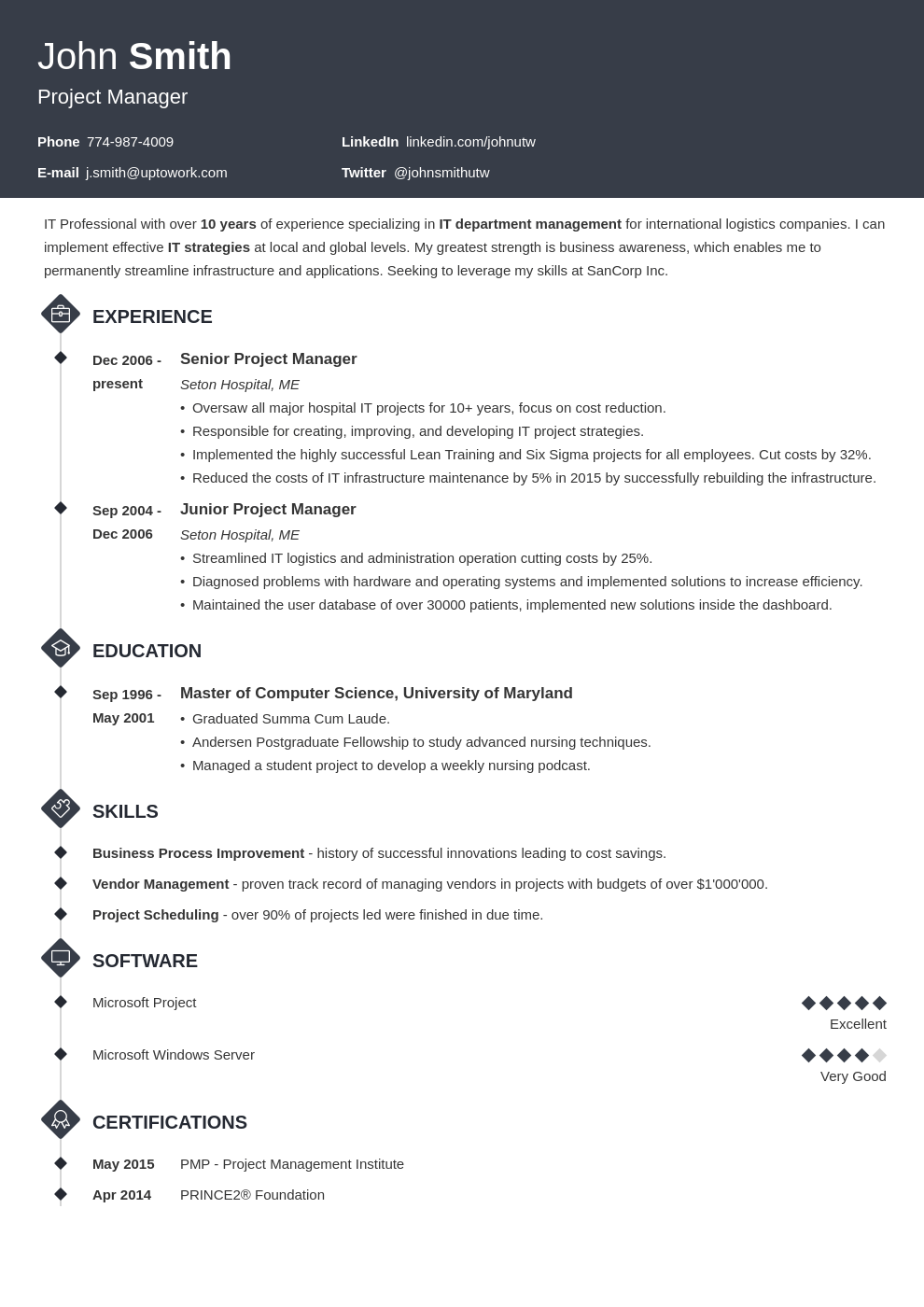 Diamond
This one will make a perfect student CV template for a first job. The layout is simple, professional and very easy to skim.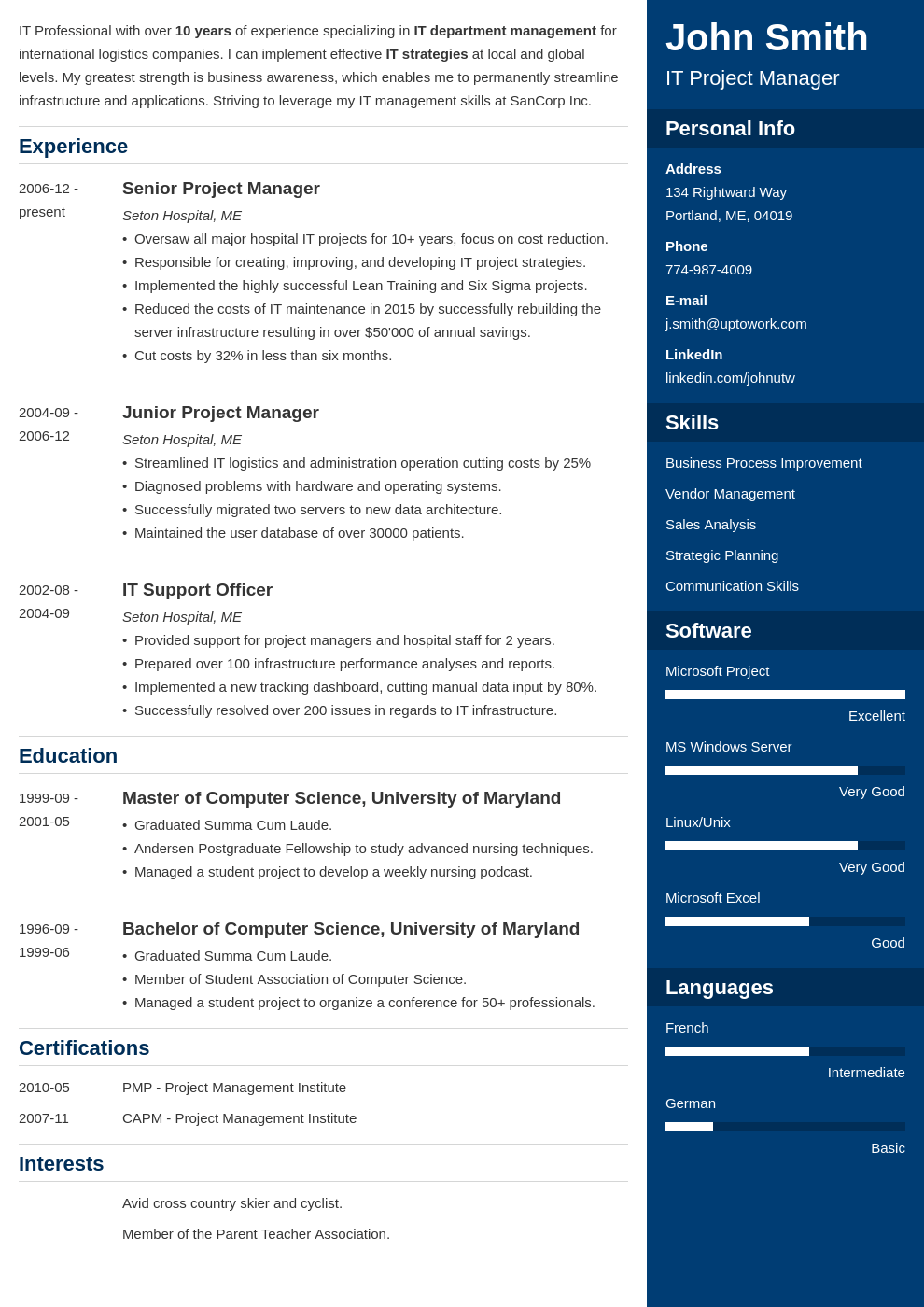 Enfold
A creative CV template with a side column where you can highlight your skills. You can customize the colours to best suit your taste.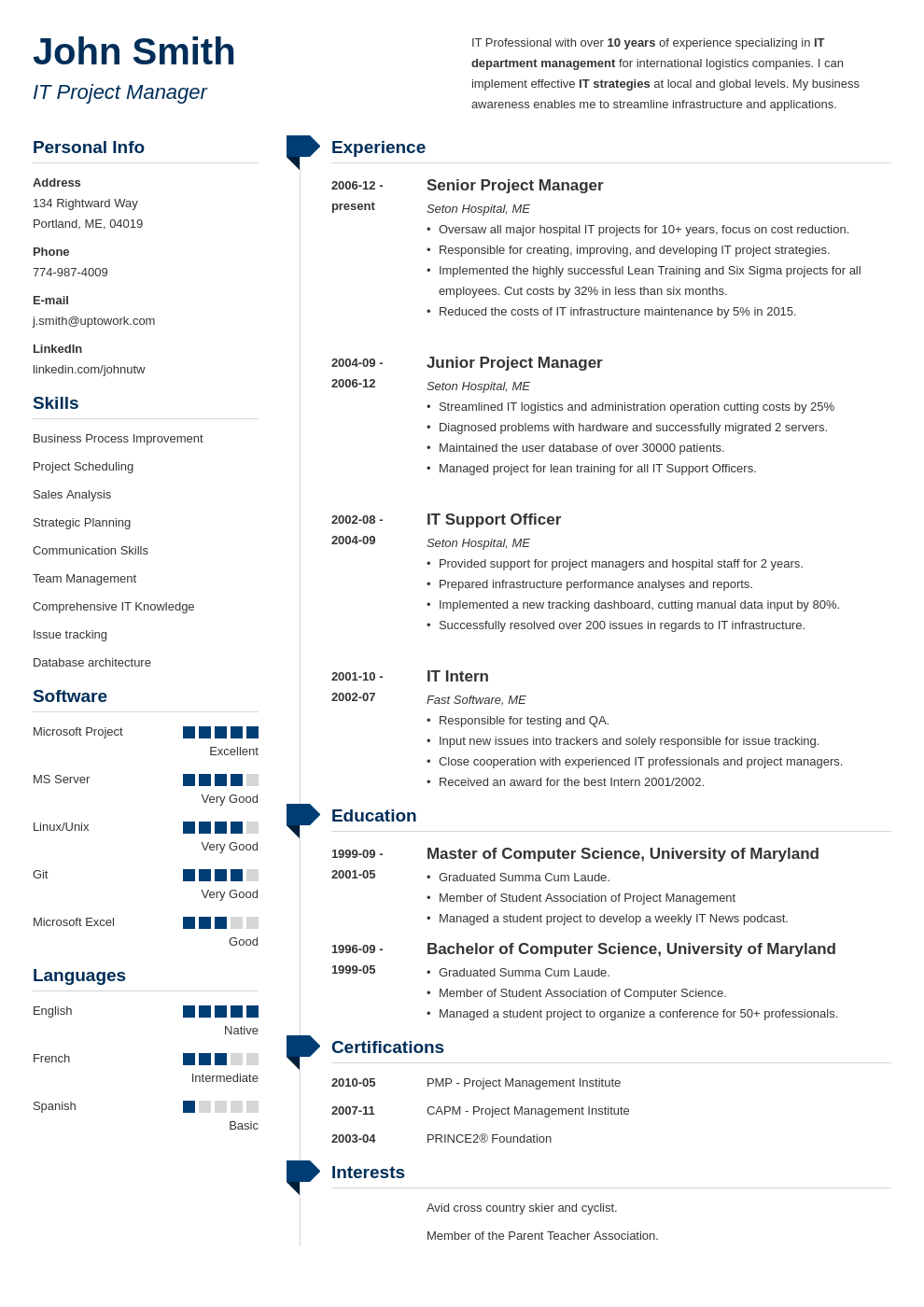 Muse
This CV template offers a good balance between uniqueness and professionalism. A clear CV design for traditional office jobs.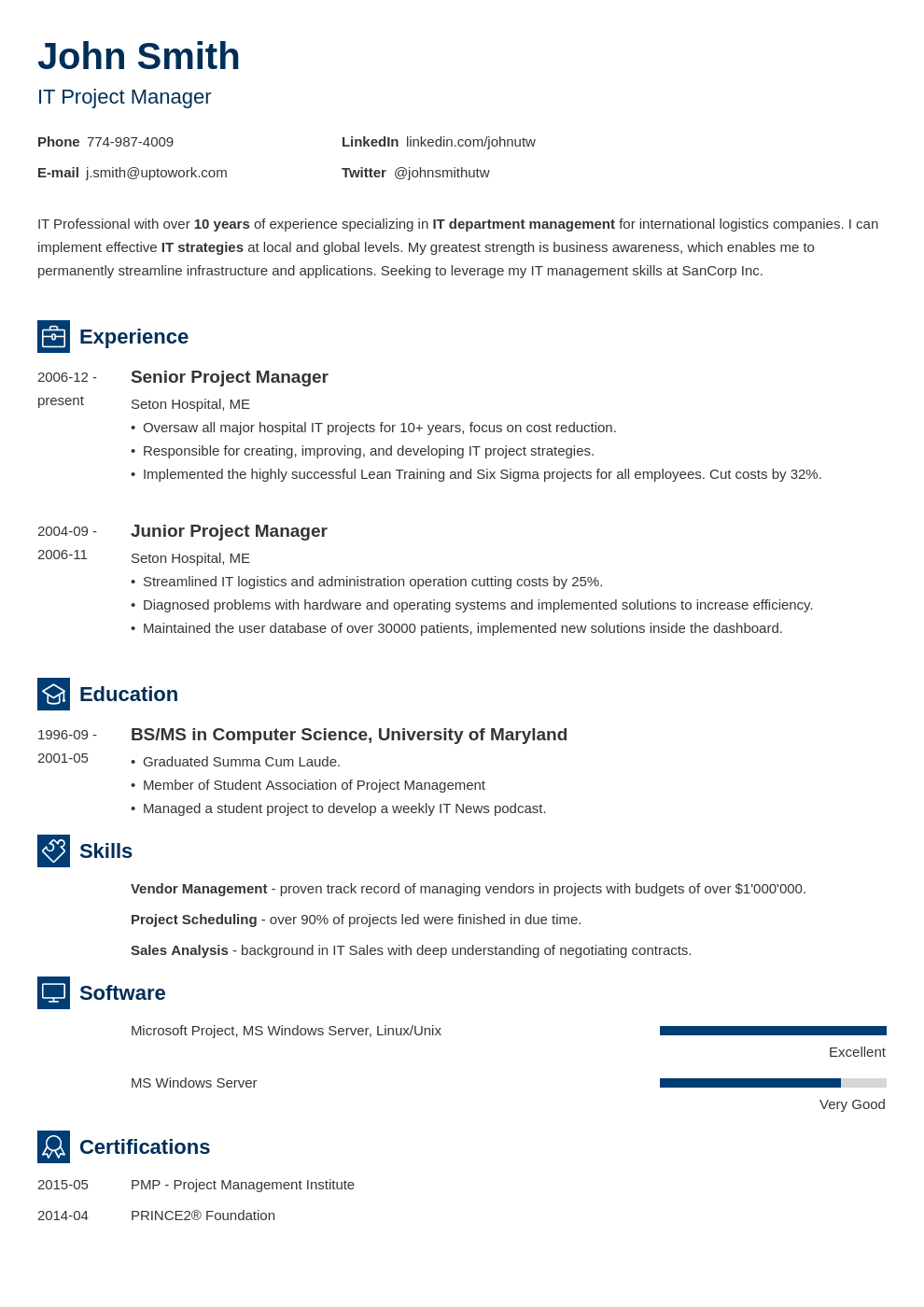 Newcast
Another good CV template for students and other academics. The layout is very elegant and clean: it will make the curriculum vitae very easy to read.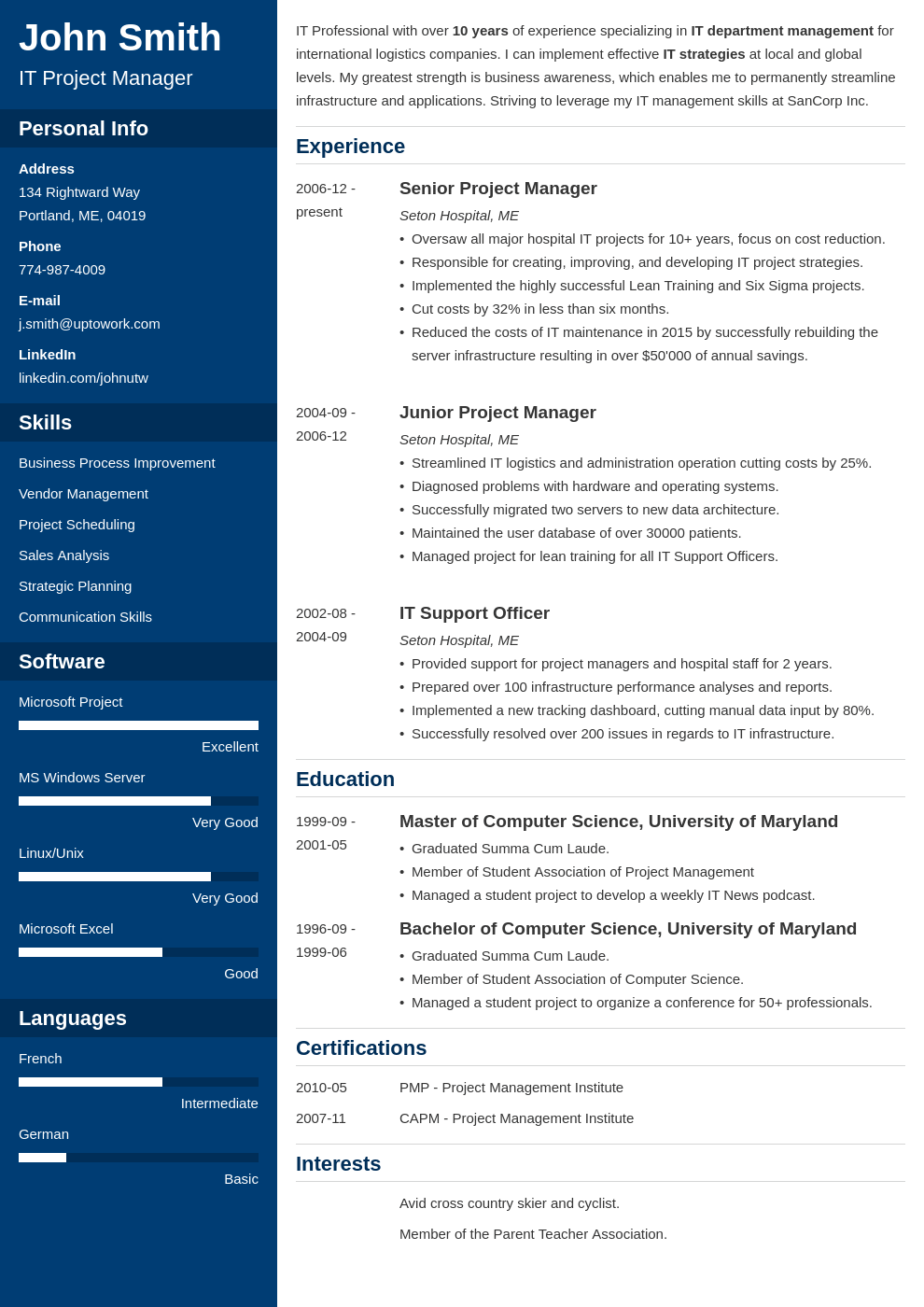 Cascade
An excellent CV layout template for all candidates who want a CV with a modern twist. The side column makes the design dynamic and fresh.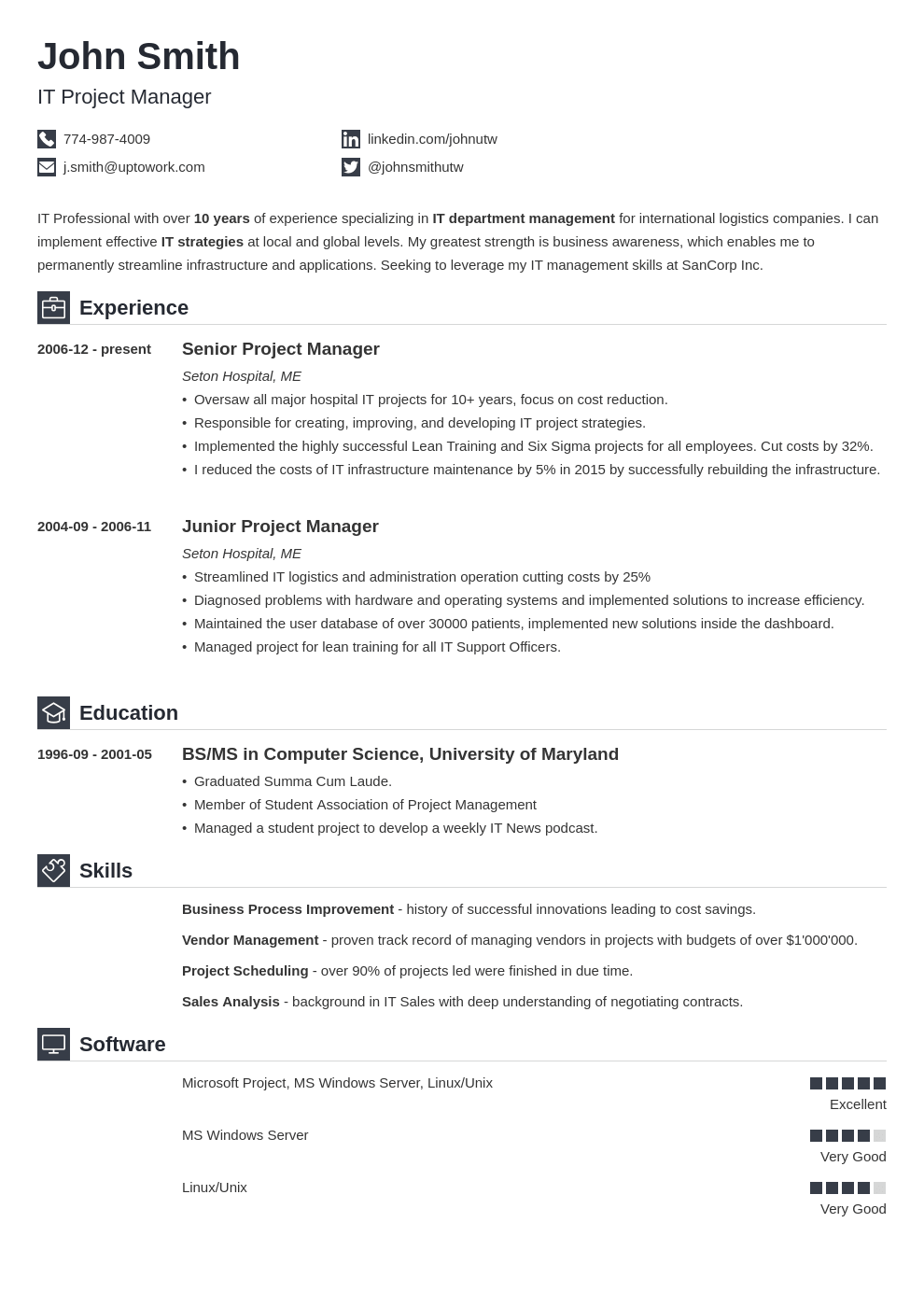 Iconic
If you want a good CV template for corporate openings, this one will be a safe bet. The CV format is standard and elegant, but tiny icons add a nice creative touch.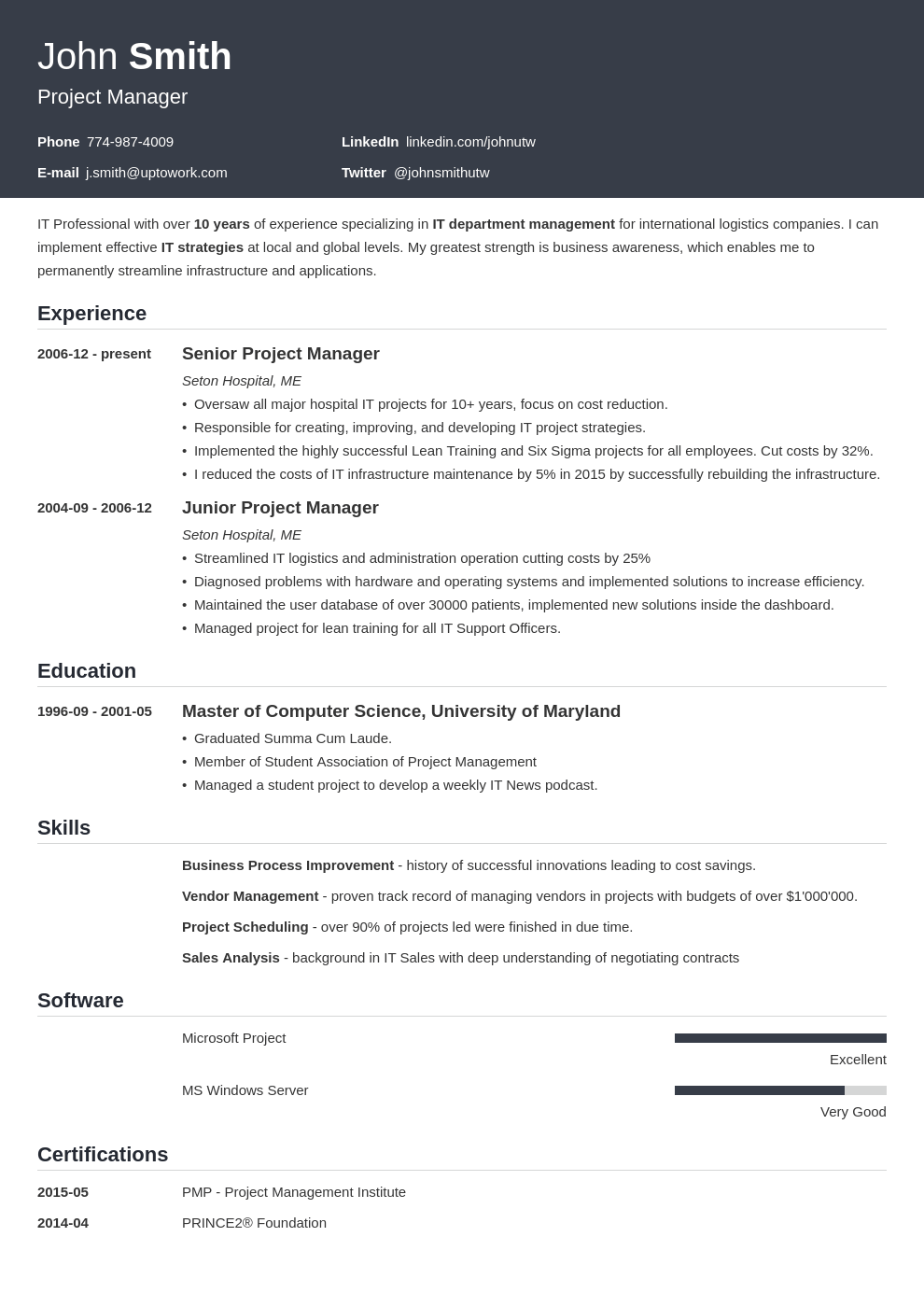 Influx
Another good CV template for students. Whether you're applying to a university or looking for your first graduate job, this CV layout will help you stand out.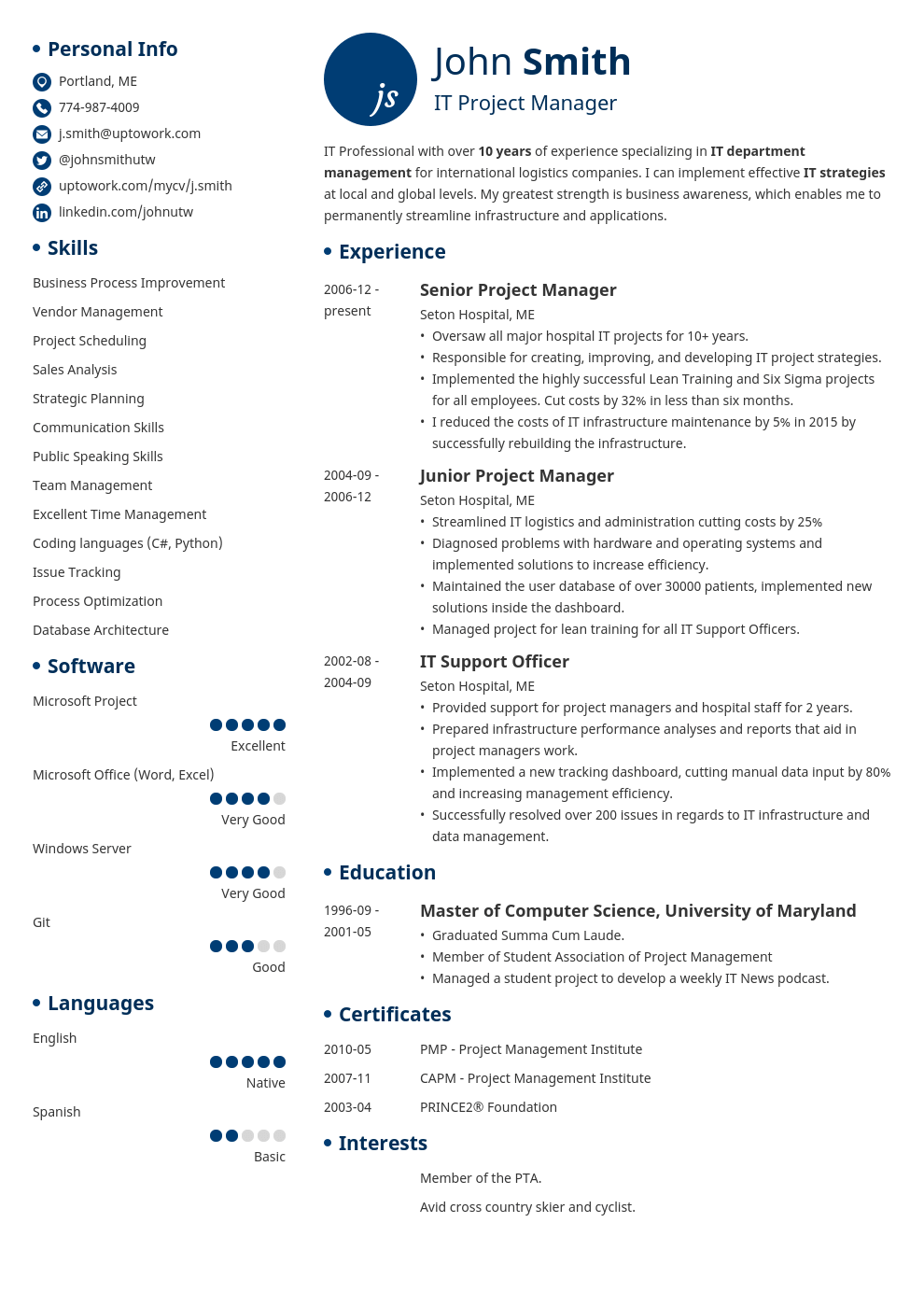 Initials
Highlight your individuality and add a touch of personal branding to your CV template. The initials in the header will surely grab attention.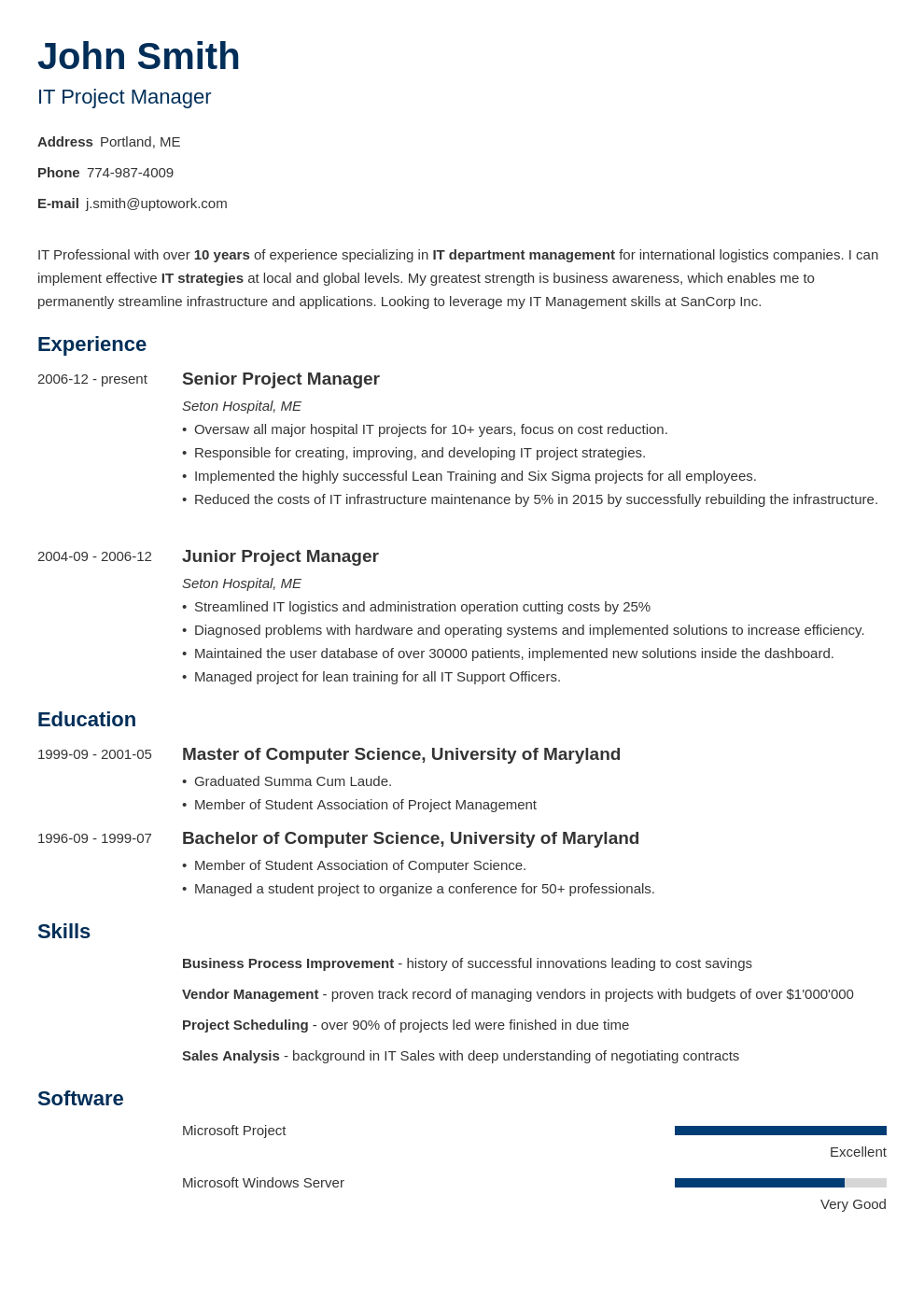 Minimo
A good, basic curriculum vitae template for those who don't like fancy graphics and styling. Great CV layout to apply for jobs with a conservative company culture.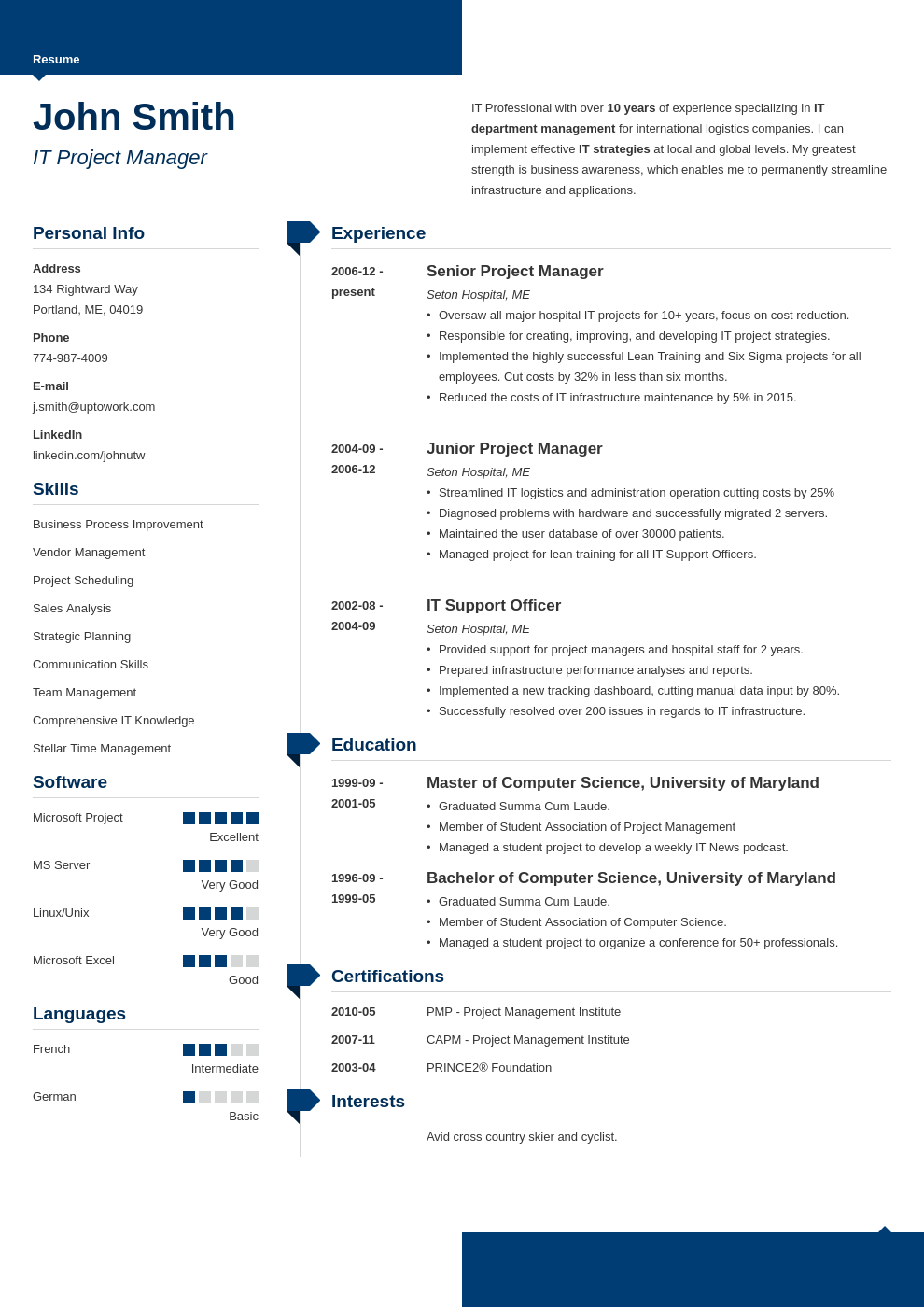 Modern
Lots of white space combined with a touch of colour in the header and footer make this CV template very eye-pleasing. A good pick for virtually all candidates.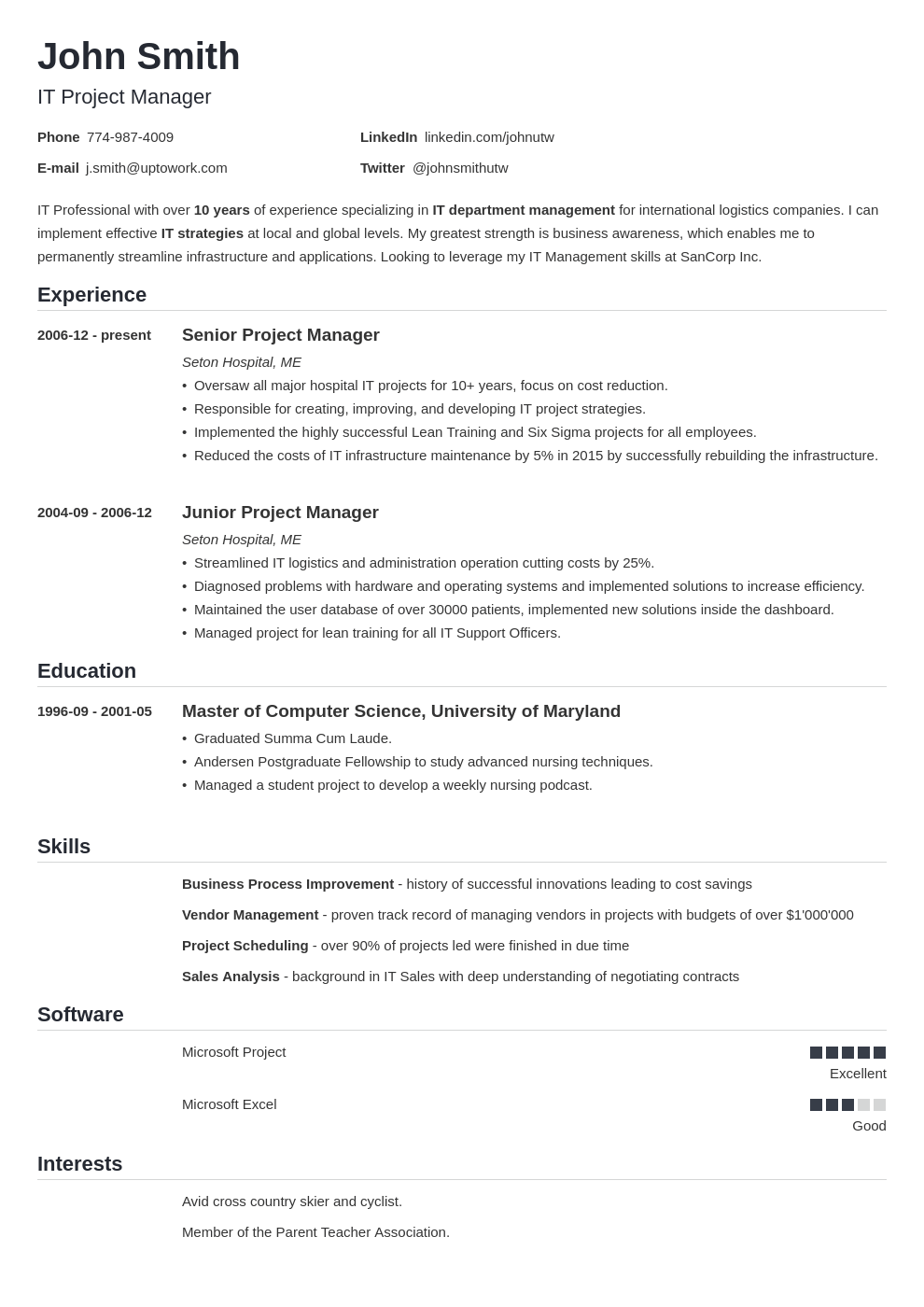 Nanica
Got loads of experience? Can't make a one-pager? Go for this simple CV template. Basic formatting makes this one an ideal two-page CV template.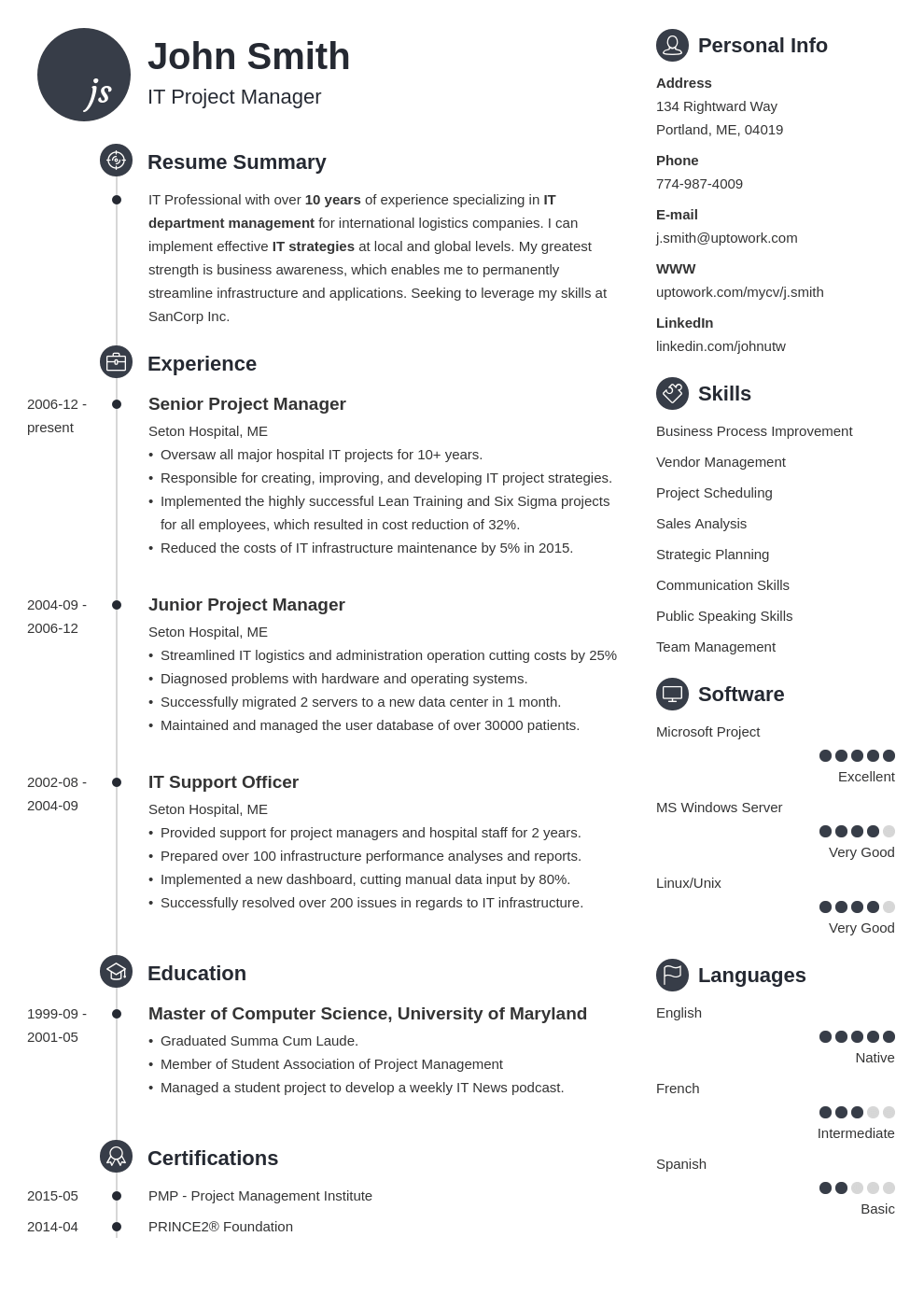 Primo
The black-on-white CV layout makes this one very good to print. If you need a paper copy of your CV, here's your go-to CV template.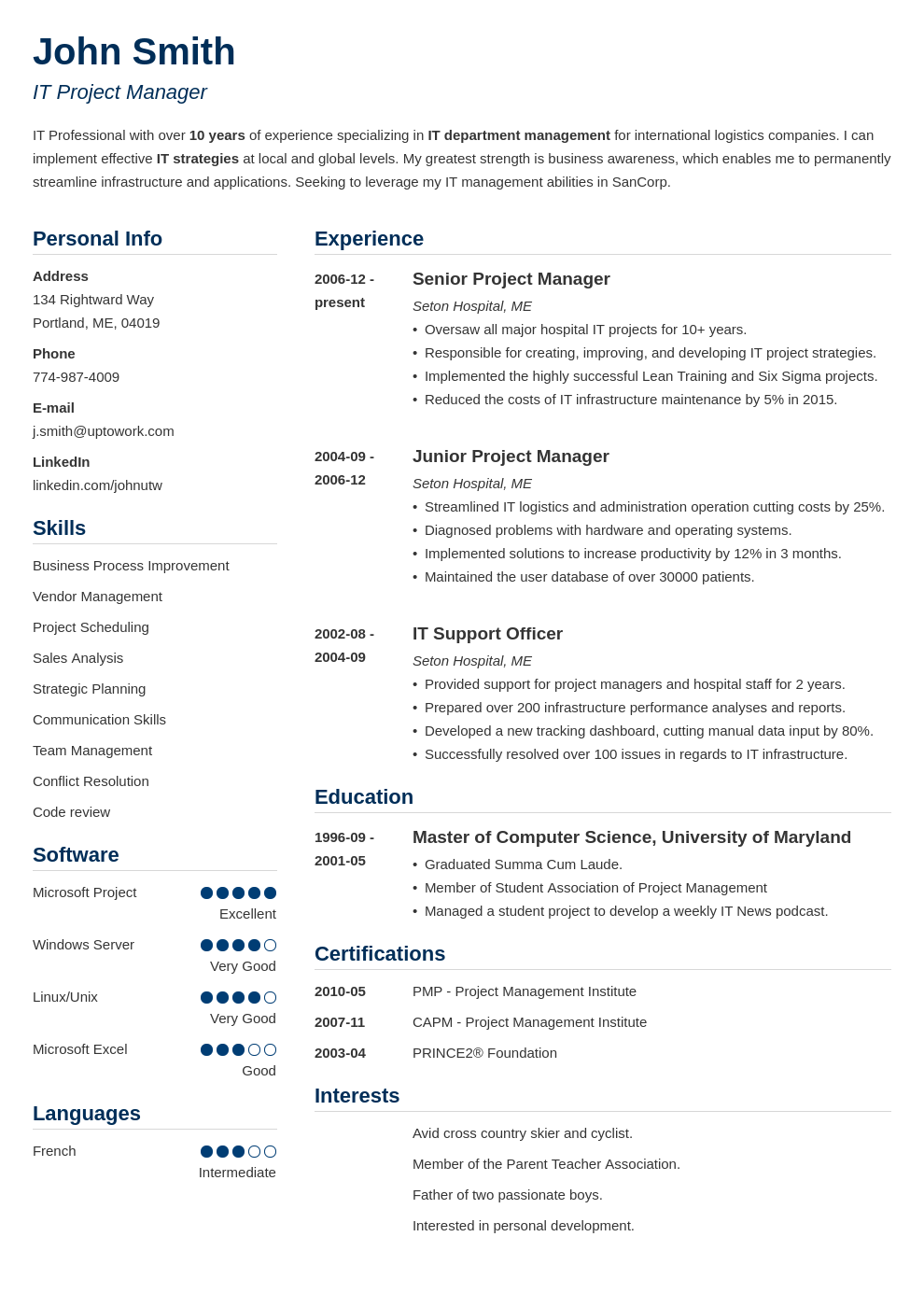 Simple
Modern and simple CV template designed to save space. A perfect choice for candidates with a lot of experience who want a one-page CV template.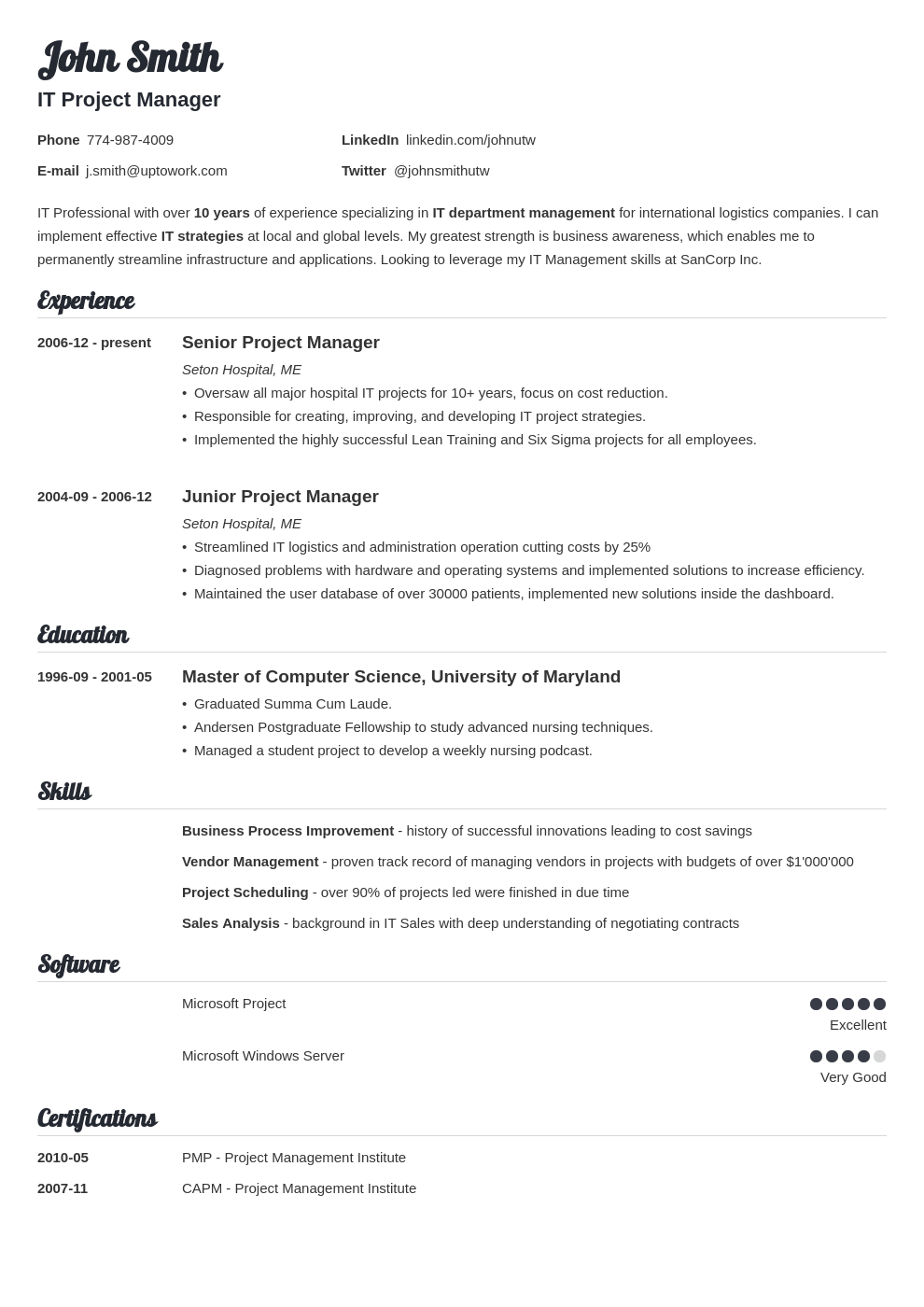 Valera
A very presentable, minimalist CV template using a lot of white space and breaking it up with stylish section headings.