Soft Skills: Definition, List & 50+ Examples for Your Resume
Soft skills are just as important to your professional success as your job-specific skills. Learn what softs skills you have, and how to put them to good use on your resume.
It should come as no surprise—
Hiring managers look for people who can get the job done and work as part of a team.
That's why your soft skills matter.
But what are they exactly? And how to put them on a resume?
Read on!
This article will show you:
What soft skills are and why they're in high demand at work.
Lists of top soft skills divided into easy-to-understand subsets with explanations.
How to identify your top soft skills for a job and how to put them on a resume.
Want to save time and have your resume ready in 5 minutes? Try our resume builder. It's fast and easy to use. Plus, you'll get ready-made content to add with one click. See 20+ resume templates and create your resume here.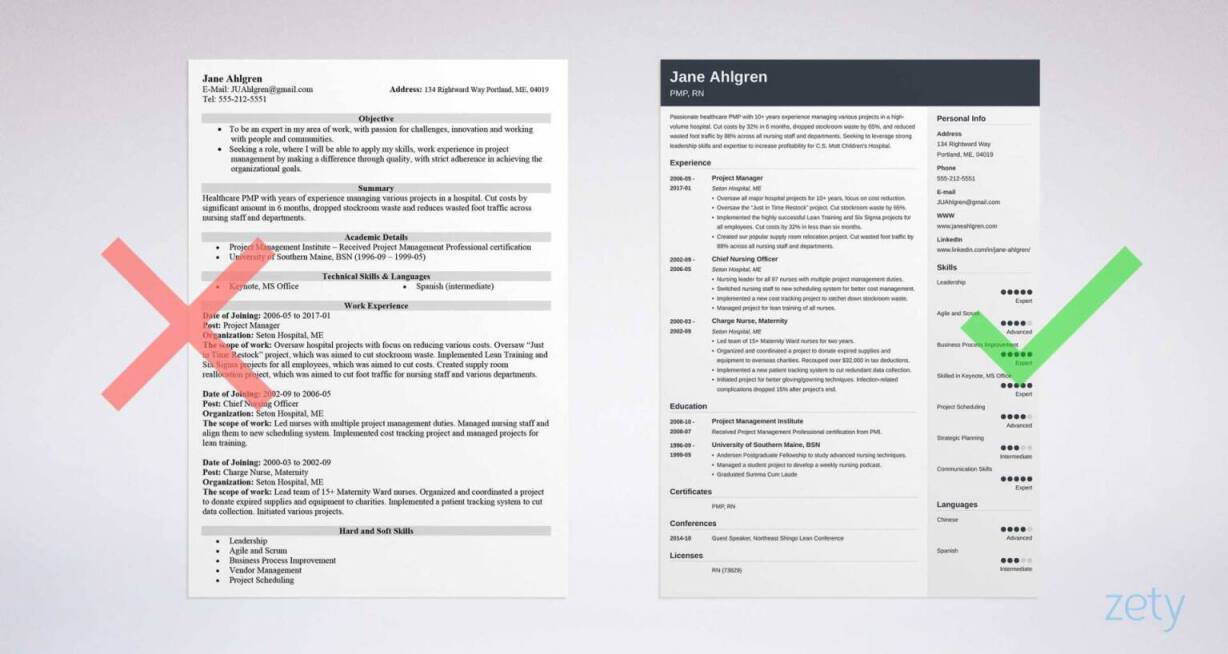 Sample resume made with our builder—See more resume samples here.
Looking for information on other types of skills? We've got you covered:
1
What Are Soft Skills?
Soft skills are a mix of interpersonal skills, common sense, personality, emotional intelligence and attitude towards people and are very important for success in the workplace as they impact how we perform and interact with our cooworkers.
Soft skills either can't be acquired or are notoriously hard to acquire through traditional education, although they're transferable. What does it mean?
In short, transferable skills aren't job-specific. You have them regardless of the job you're doing.
For example, if you're a great communicator you'll remain one whatever you do.
Now—
This segues us smoothly into another part of the definition.
Employers appreciate them. But why?
Let's put it this way:
If an employer has a choice between:
a highly-skilled candidate who's also emotionally intelligent, communicative, and instantly likable, and
an equally skilled candidate who's totally anti-social.
Guess who the employer will want to give a job to.
See the point?
With the advent of hiring for attitude, employers focus on soft skills more than ever.
Why so?
Soft skills in the workplace are the driving force behind any company's success.
It's thanks to soft skills that team members are able to effectively collaborate with each other and achieve synergistic results.
Truth is—
You can teach people to use new software, or perform certain job-specific tasks rather quickly.
But you can't teach them common sense. Or change their character.
This is also how soft skills differ from hard skills.
Hard skills are teachable and testable. You can learn them on the job, at school, or through various courses and certifications.
Soft skills are your interpersonal skills (a.k.a. people skills) the bulk of which depends on your personality and the environment you grew up in.
You can't test whether or not people will get along with each other.
They either will or won't.
Pro Tip: Check out if your employability skills are up to par. Make every employer wants to fight for you!
You can show off your soft skills in a job interview right from the start. How? Learn how to tell the recruiter about yourself, and make a great first impression.
One of the most common misconceptions about soft skills is that they're only useful for customer-facing positions.
While it's true that customer service jobs do require well-developed soft skills—
Almost any other position that involves contact with another human calls for similar skills too.
Since such skills encompass various abilities and qualities, it may be useful to have a list that would help you identify which soft skills you already have, and which ones you need to work on.
But before we move on to our detailed lists—
Just know that a recent iCIMS study has identified the following soft skills as some of the most valued by recruiting professionals:
Problem-solving
Time-management
Organization
Communication
Collaboration
Now—
Let's take a closer look at each soft skill mentioned above and... add some more.
You can use the lists below as a master list that'll help you identify your best skills for a resume.
Problem-Solving Skills
If people had no problems, the existence of businesses would make no sense. Problem-solving skills, along with time-management and organizational skills could easily become the unofficial Holy Trinity of soft skills.
Analyzing
Benchmark development
Brainstorming
Drawing conclusions
Experimenting
Innovation
Insight
Project design
Solution design
Test development
Troubleshooting
Time-Management Skills
Time management skills are crucial to working efficiently and effectively. Here's a look at what this skill subset can refer to:
Assessment and evaluation
Delegation
Goal setting
Managing appointments
Meeting deadlines
Multitasking
Prioritizing
Resource management
Scheduling
Organizational Skills
They say entropy is the natural state of things. This could be true, but only up to a point. The point at which your organizational skills come into play.
Collaboration
Delegation
Mental organizational
Physical organization skills
Planning
Prioritizing
Time management
Work-life balance
Communication Skills
Good communication skills are a vital subset of soft skills. Employers value effective communicators able to express themselves clearly, who listen to what others have to say.
Active listening
Body language
Brevity
Clear speech and writing
Confidence
Cross-cultural communication
Friendliness
Negotiating
Nonverbal communication
Openness
Oral communication skills
Presenting
Public speaking
Storytelling
Written communication skills
Teamwork Skills
This subset is crucial to your success in the workplace. Strong teamwork skills in combination with the other types of soft skills turn you into an A-player.
Communication
Conflict resolution
Decision-making
Influencing
Listening
Organizational skills
Persuasion
Planning skills
Problem-solving
Rapport-building
Reliability
Respectfulness
Tolerance
Interpersonal Skills
The most important subset of your soft skills comprises your people skills or interpersonal skills. These skills help you establish good relationships with your coworkers and others.
Ability to work under pressure
Adaptability
Communication
Conflict resolution
Creativity
Decision making
Dependability
Emotional intelligence
Mediation
Patience
Problem-solving
Relationship building
Responsibility
Self-motivation
Teamwork/Collaboration
Critical-Thinking skills
Critical thinking skills, also referred to as common sense, allow you to take a step back and judge a situation from a distance. They're indispensable skills in any kind of position.
Analyzing
Evaluating
Explanation
Inference
Interpreting
Open-mindedness
Problem-solving
Self-regulation
Conceptual Skills
With the help of conceptual skills you can visualize complex interdependencies, see the big picture, and find optimal solutions. These skills come in handy to people in managerial positions in particular.
Abstract thinking
Cognitive skills
Contextualizing
Creative thinking
Critical thinking
Decision making
Innovating
Logical thinking
Motivating
Organizational skills
Presenting
Problem-solving
Creative-Thinking Skills
Creative thinking skills include a wide array of soft skills and abilities that let you see ordinary things from an extraordinary perspective. They help you find innovative solutions to various problems.
Active listening
Artistic design
Brainstorming
Communication
Creative writing
Open-mindedness
Problem-solving
Decision-Making Skills
This is a great subset of skills for project management. Decisions have to be made, and the biggest challenge is to keep your cool and make the best one. Here's a list of different types of decision-making skills:
Consensus decision-making
Consumer decision making
Data-driven decision-making
Ethical decision making
Rational decision
Shared decision-making
Team decision-making
To sum up:
The lists could go on almost indefinitely.
But—
You don't have that much space on your resume, do you?
So it's crucial to know how to identify and present your top strengths on your resume.
Well, you're about to find out in the next section.
Writing a resume requires you to pay attention to many things big and small. Don't let anything slip your attention, read our guide on what to put on a resume.
When making a resume in our builder, drag & drop bullet points, skills, and auto-fill the boring stuff. Spell check? Check. Start building a professional resume template here for free.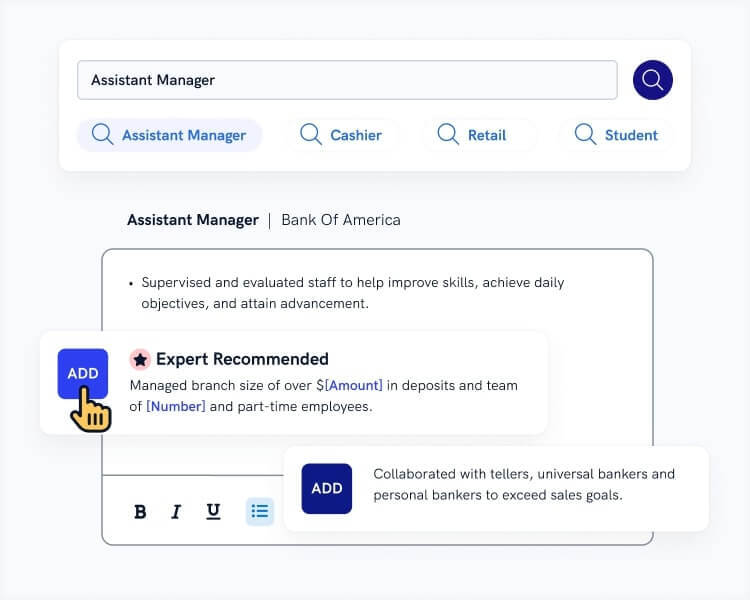 When you're done, Zety's resume builder will score your resume and tell you exactly how to make it better.
3
How to List Soft Skills on a Resume
Now that you know what soft skills are—
It's time to see which of them to put on your resume.
And the answer is—
Well, it depends.
Yup.
Different positions have different requirements, so the skills you'll want to put on your resume will vary from one position to another.
This is exactly why it's crucial for your resume to be tailored to the position you're pursuing.
Here's how to choose the best soft skills for a resume in six simple steps:
1. Identify what soft skills employers want.
It's easy to do this. All you need to do is take a long hard look at the job offer they posted, and note down all the skills the employer looks for.
2. Make a master list of all your soft skills.
You're free to use the lists above to get inspired. Peek into our detailed guide on resume skills to identify the ones you have.
3. Compare your list to the job offer.
This is how you can identify the right soft skills to put on your resume. Remember: focus on the ones you're great at. Leave out all the rest.
4. Use the resume experience section to show your soft skills.
The trick is to work them into your resume experience bullet points. They'll look much more powerful if you find a way to quantify them.
5. Put your soft skills in your resume profile.
Show off your skills at the top of your resume. Put some in your career objective or resume summary statement.
6. List your soft skills in a dedicated skills section.
You can give more prominence to your top skills by putting them in a separate resume section labeled Skills.
Pro Tip: Your resume isn't the only place where you can highlight your relevant skills. Write a cover letter that will put your top skills in the spotlight.
Now look at the examples below to see what this looks like in practice:
Soft Skills—Resume Objective Example
Collaborative and dynamic business analyst with 7+ years of professional experience. Eager to support XYZ Inc. with top problem-solving and analytical skills to support the company's strategic initiatives. In previous roles increased sales by 20% through identifying a major bottleneck and improving business processes.
Pro Tip: See if the job offer identifies the character traits the employer desires. Have them? Great! Put them here. Your resume profile is a great place for resume keywords.
Job Description on a Resume—Soft Skills
Effectively communicated

the scope, schedule, and budget of projects to 10+ customers and contractors.

Led a team

of 5 sales representatives and

mentored

20+ new hires.
Remember—
Always try to quantify your experience described in bullet points.
This way you show your real-life impact and turn your boring responsibilities into full-blown achievements for a resume.
Pro Tip: If you want to double the impact of every bullet point in your resume job description, start each one with a powerful resume action word.
Resume—Skills Section Example
Adaptability
Collaboration
Communication
Organization
Problem-solving
Time management
Pro Tip: To make sure your resume goes past the ATS scan, use the wording that mimics the job ad. For example, if the job ad lists collaboration rather than teamwork, go for collaboration.
Putting the right skills on your resume will give your resume a serious boost. But you can do so much more to up your chances! Learn how to make a resume that will stand out from the crowd.
Plus, a great cover letter that matches your resume will give you an advantage over other candidates. You can write it in our cover letter builder here. Here's what it may look like: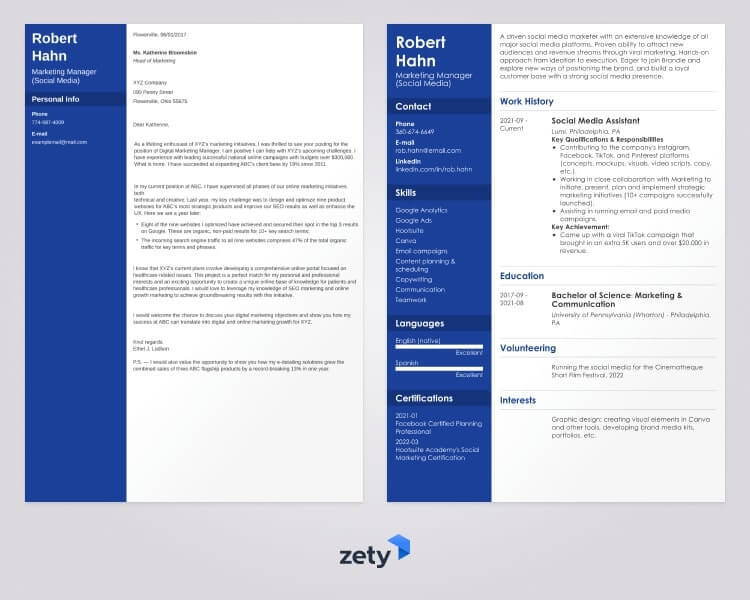 See more cover letter templates and start writing.
Key Takeaways
Here's all you need to know about soft skills:
In contrast to other types of skills, soft skills are hard to learn in a traditional way and are an integral part of your personality.
Top soft skills that employers look for are problem-solving, teamwork, and communication skills among others.
Always highlight the right soft skills on your resume, and tailor your resume to the job offer.
Don't forget to mention your soft skills in a cover letter.
Do you have any questions? Would you like to share your advice? Reach out to us using the comments below. We'd love to hear from you!
Frequently Asked Questions about Soft Skills
What are soft skills?
Soft skills are character traits and individual features that allow us to interact efficiently with others to be successful in the workplace. They are interpersonal skills, or people skills, that require emotional intelligence and awareness of context and are usually universal (i.e., not job-specific).
If you were to name soft skills, think along the lines of being detail-oriented, having great critical thinking skills, collaboration skills, etc.
Soft skills typically complement the hard/technical skills required for a particular job.
What are soft skills examples?
Here's a list of the top 15 soft skills:
Decision-making
Critical thinking
Conflict resolution
Adaptability
Teamwork
Negotiation
Positive attitude
Why are soft skills important?
A candidate's work ethic and ability to work well with others are just as essential as their ability to perform a task, so the skills employers want to see go beyond technical and hard skills. You have to prove that you have the crucial personal skills needed for the job.
Say, if you have a client-facing role, you must possess great customer service skills. If you work as an office manager or executive assistant, your administrative skills should include organizational and interpersonal aptitudes in addition to computer skills. So, if you want a competitive edge, ensure you feature soft skills and work accomplishments.
What are soft skills on a resume?
A good resume should showcase the essential skills you need to perform well at your job (in the dedicated Skills section). Besides mentioning your hard skills, like being proficient in Microsoft Office, you also need to show that you possess interpersonal skills and decision-making skills, among others—i.e., soft skills.
If you're unsure which skills to put on a resume, here's how you figure it out:
Make a master list of the skills you possess.
Scan the job description to look for resume keywords that will prompt you which characteristics the employer's looking for.
List all expected soft skills for your role and match them to your own.
Create 5-8 bullet points with the skills you have that are relevant to the job.
Don't forget to feature language skills and any transferable skills previously acquired.
Make sure your list is relevant and supports the information in the other resume sections.
If you'd like to feature soft skills on your job application, remember that tailoring your resume to the position is crucial. If you don't have much work experience, it might be a good idea to go with a skills-based resume that would focus on skills vs. your past jobs.
Why do you need hard and soft skills on your resume?
In today's workplace, it's no longer a matter of hard skills vs. soft skills, as both are deemed equally necessary and important. For instance, IT skills required for tech jobs would most certainly include both hard skills (like coding or data analysis) and soft skills (like teamwork and communication). The key is to be able to combine both categories of professional skills on your resume to show that you're both an expert in your field and a responsible, team-oriented individual.