Here's a list of common—and not so common—management skills.
They're the top 10 skills managers need—plus 5 hidden skills executives fight for.
This should terrify you:
Most C-Level executives don't believe managerial skills on resumes.
A monkey can say, "I'm skilled in leadership, communication, and collaboration."
Many monkeys do.
You need to know:
What are the top management skills you must have?
How can you convince employers you've got the skills they hunger for?
You're in luck, because I talked to executives who hire managers.
I asked, "What skills can you not live without?"
They answered. (Boy, did they answer.)
One gave a description of three simple manager skills.
He said, "If I met a person like that in an interview, I would not let her go."
This guide will show you:
The 10 most common management skills.
Five lesser-known but potent managerial skills execs can't resist.
How to know what skills a targeted company wants most.
How to prove your manager skills to employers so they'll hire you.
Want to save time and have your resume ready in 5 minutes? Try our resume builder. It's fast and easy to use. Plus, you'll get ready-made content to add with one click. See 20+ resume templates and create your resume here.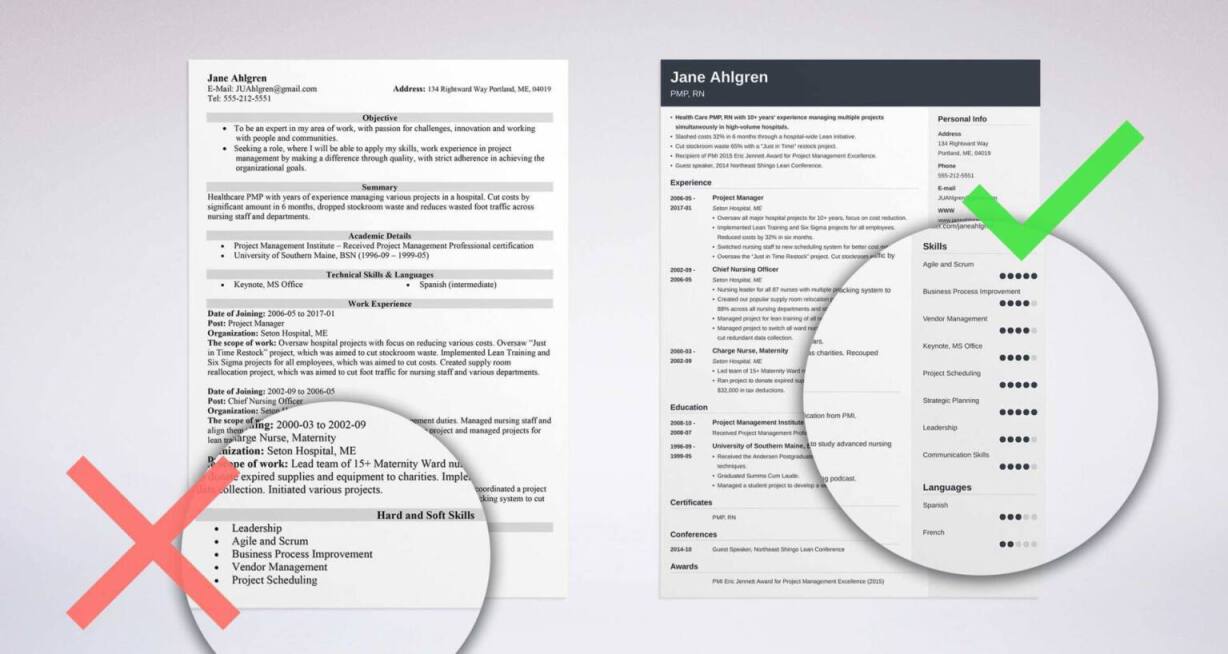 Sample resume made with our builder—See more resume templates here.