Most C-Level executives don't believe "managerial skills" is good enough on resumes. Anyone can say, "I'm skilled in leadership, communication, and collaboration".
Are theretopmanagement skills that convince employers you've got what they need?
What are manager skills that make recruiters say "If I met a person like that in an interview, I would not let them go"?

I asked the executives who hire managers, "What skills can you not live without?" And, here's a golden list of management skills, the top 10 skills managers want—plus 5 hidden skills executives fight for.
This guide will show you:
The 10 most common management skills.
Five lesser-known but potent managerial skills execs can't resist.
How to know what skills a targeted company wants most.
How to prove your manager skills to employers so they'll hire you.
Want to save time and have your resume ready in 5 minutes? Try our resume builder. It's fast and easy to use. Plus, you'll get ready-made content to add with one click. See 20+ resume templates and create your resume here.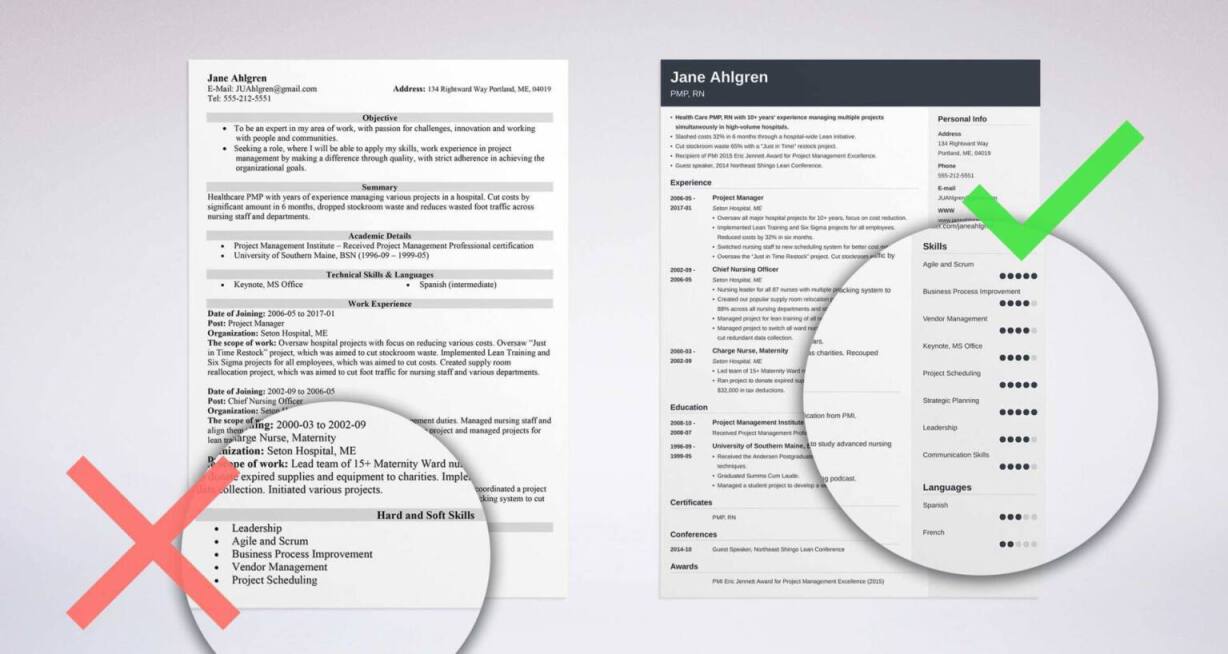 Sample resume made with our builder—See more resume samples here.
1
Most Common Management Skills
Just need a quick list of managerial skills to peg your resume to the job?
We've got you covered. The manager skills list below shows the best hard skills and soft skills of a manager.
They make great resume keywords for managers too.
Management Skills List
People Management
Business Knowledge
Budgeting
Hiring
Interpersonal
Collaboration & Teamwork
Conceptual Thinking
Finance
Conflict Resolution
Office Management
Logistics
Delegation
Coaching
Business Development
Negotiating
Planning
Technical Skills
Here's the shocker:
Listing manager skills on a resume won't get the interview.
You need the specific few skills the employer thirsts for.
Then prove you've got them.
I'll show how next.
Pro Tip: Do you need help developing management skills? Online leadership training programs like eCornell and AMA courses can fast-track your talents. They're no substitute for achievement, but they'll help an entry-level manager stand out.
Looking for more good management skills to put on a resume? Look at job offers online. Also, see our guide: 99 Key Skills for a Resume (Best List of Examples for All Types of Jobs)
To laser-in on hard managerial skills, see: Resume Hard Skills: Best Definition & Examples
For a list of transferable skills, see: Resume Soft Skills: Definition & Examples
2
Key Management / Managerial Skills Examples
Queasy-stomach time:
You put 10 common management skills on your resume.
But so did everybody else!
You're as generic as an off-the-rack suit. Don't list meaningless Microsoft Office skills or computer skills from the '80s.
You need to show you're different and worth hiring.
I posed that question to Lucjan Samulowski.
His successful startup operates in seven countries and employs a team of 500.
He frequently hires managers. Yet he skips past thousands of "qualified" applicants.
His advice?
"The 'management skills' term is popular," Lucjan says. "The right way to think about it is 'management behaviors and abilities.'"
It all comes down to proving you know how to be a good manager.
These top five managerial skills fly under the radar:
Past Success
Got managerial achievements? Show them.
Past success means you can do it again in. That's a green light for executives to hire you.
Can't point to past success? Take heart. The other management qualities below can shine a spotlight on your hireability.
Success is universal. Savvy employers look for it in their leaders.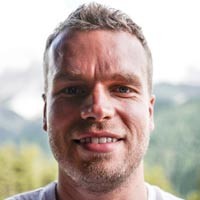 Lucjan Samulowski
Co-founder, docplanner.com
People Follow You
What's the most valuable of all manager skills?
People management skills or interpersonal skills.
Psychologist Daniel Goleman calls interpersonal skills the strongest predictor of leadership success.
The best evidence? People follow you. Not on Facebook or LinkedIn, but in real life.
It could mean they stick around in your team a long time. Or they follow you to other teams or companies when you switch jobs.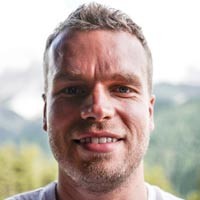 Lucjan Samulowski
Co-founder, docplanner.com
Pro Tip: What if you have no management experience but you want to prove potential? Demonstrate the three key manager skills below. "If I met a person like that in an interview," Lucjan says, "I would not let her go."
Have High Empathy
Next on our list of hidden but effective management skills is empathy.
Empathy is defined as "the ability to understand and share the feelings of another."
That's the secret sauce that makes employees want to succeed for you.
Empathy lets you see and provide for your employees' needs––a one in ten-million motivator. Having high empathy means you understand your team's work at ground-level. It means you possess a strong set of active listening skills.
"I worked with a director once who couldn't gain the respect or command of his staff," says Elle Torres, Senior Process Consultant at Blue Cross and Blue Shield. "He didn't feel like he needed to know the details of their jobs. He just needed them to 'do it better.'"
The director humbled himself and took a week to work alongside his frontline staff. This seemed like a waste of time. But the real waste was sitting in his office and remaining ineffective.
"You must acknowledge you don't share the same expertise as your subordinates, regardless of your work title," says Torres. Admit your team knows more than you, then allow them to teach you.
Show you've done that, and employers will fight over you.
Learn Fast
Today's business world turns on a dime. Companies that seem rock-solid today may vanish tomorrow, while billion-dollar firms pop up overnight.
Executives prize the manager skills of quickly spotting and exploiting shifting tides.
Learning fast lets you pick up and apply lessons about others. It also lets you master the behaviors of great leaders around you.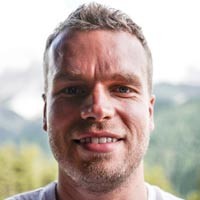 Lucjan Samulowski
Co-founder, docplanner.com
Be Results-Driven
Does "results-oriented" belong on a managerial skills list?
We can debate that, but C-Suite leaders crave it like air.
Execs don't have to tell a goal-oriented manager what to do. They can aim her at the target and walk.
Employees like results-driven managers because they understand the goal.
"Everyone wants to be part of a winning team," says Lucjan.
Being results-driven means being accountable, too. "You shouldn't be caught by surprise by anything your team delivers," Torres says.
Pro Tip: Can you just say, "I'm a results-driven fast learner with high empathy" and get hired? Maybe in cartoons. In the real world, you must prove your business management skills. I'll show how next.
When making a resume in our builder, drag & drop bullet points, skills, and auto-fill the boring stuff. Spell check? Check. Start building a professional resume template here for free.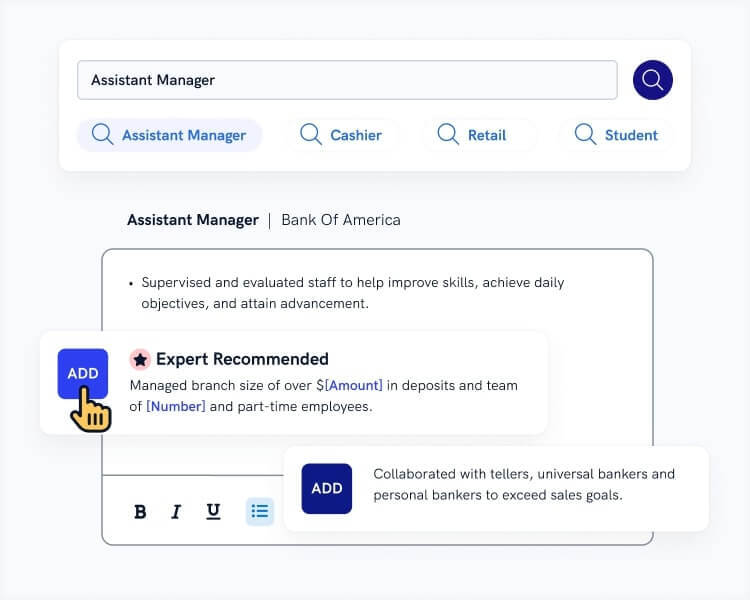 When you're done, our professional resume builder will score your resume and our resume checker will tell you exactly how to make it better.
3
How to Prove Manager Skills
Anyone can show a long list of management skills.
The problem?
Executives can see through that like a corner office window.
They're mobbed by long lists of managerial skills.
You must cut through the noise.
The good news? It's not hard.
Pick the Few Right Manager Skills
First, forget about generic manager skills lists as long as the company directory.
Focus on the few skills the employer wants.
Of course show the key managerial skills that fit you best.
Share your past success, connections, empathy, fast-learning, and results-driven mindset.
Find other skills in the job offer, or by talking to executives or team members.
Pro Tip: Not sure what skills the employer needs? Conduct informational interviews. Employees and executives are often happy to share their challenges.
Show How You've Used the Skills
Here's a big mistake.
You tell the C-Level exec you have these important management skills:
wrong
I'm a fast learner. I've got high empathy. I'm results driven, I know people, and I'm very successful. I'm also a great communicator and leader, with high-level interpersonal skills.
Well, you're hired.
No.
You might as well say, "I'm the best manager in the universe."
They'll toss you on the pile with all the other unqualified applicants.
Instead, prove your managerial skills.
On a resume, list past achievements that show you've used those skills.
In an interview, tell stories that get at the same thing.
Here are a few managerial skills examples:
How to Prove Management Skills

To prove...

Say...

Past Success

My team raised monthly revenue 40% through implementing a company-wide retraining focused on customer needs.

Knowing People

When I left XYZ co., three key team members elected to follow me to ABC co.

High Empathy

My team increased productivity by 30%. This wasn't from any specific policy, but from working to understand and meet the personal goals of team members.

Fast Learner

Moved from construction management to healthcare management, where I led a team that raised revenue 75% in one year.

Results-Driven

When leadership tasked us with boosting revenue and sales leads 25% in 2 months, my team hit 35% instead.

Communication

Through increased face time with employees and by sharing company metrics, boosted engagement for our Lean program 65%.

Collaboration

Implemented team-wide use of Google Docs, Slack, and Trello to slash project time-to-delivery 35%.
Pro Tip: According to Robert Katz, the three basic types of management skills are conceptual skills (big-picture leadership skills for top managers), people management skills (for all managers), and technical skills (for front-line types of managers).
Coming into management from another career? See our guide: Career Change Resume: Sample and Complete Guide
Plus, a great cover letter that matches your resume will give you an advantage over other candidates. You can write it in our cover letter builder here. Here's what it may look like: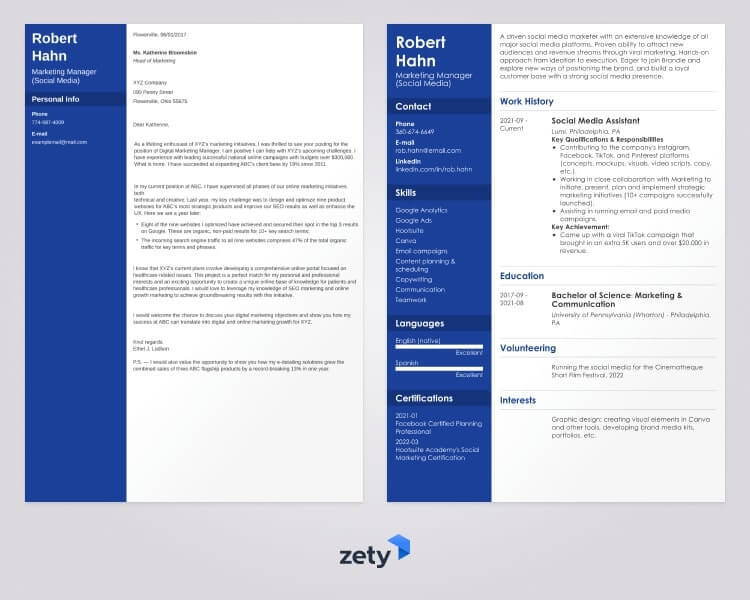 See more cover letter templates and start writing.
Key Takeaway
Here's a recap of the best management skills and how to prove them:
Don't list all the managerial skills in the book. Pick the ones the employer craves. Find them through online digging and informational interviews.
Show a few key, hidden management skills and abilities. Those are past success, high empathy, results-driven, fast learner, and having people follow you.
Add some common, valuable manager skills. Communication, collaboration, organization, and interpersonal skills are crucial.
Don't just say you've got the skills––prove them. Do that with past accomplishments you couldn't have achieved without those skills.
Do you have questions about listing management skills on a resume? Not sure how to prove yours in an interview? Give us a shout in the comments! Let's get the conversation rolling.
About Zety's Editorial Process
This article has been reviewed by our editorial team to make sure it follows Zety's editorial guidelines. We're committed to sharing our expertise and giving you trustworthy career advice tailored to your needs. High-quality content is what brings over 40 million readers to our site every year. But we don't stop there. Our team conducts original research to understand the job market better, and we pride ourselves on being quoted by top universities and prime media outlets from around the world.
Sources