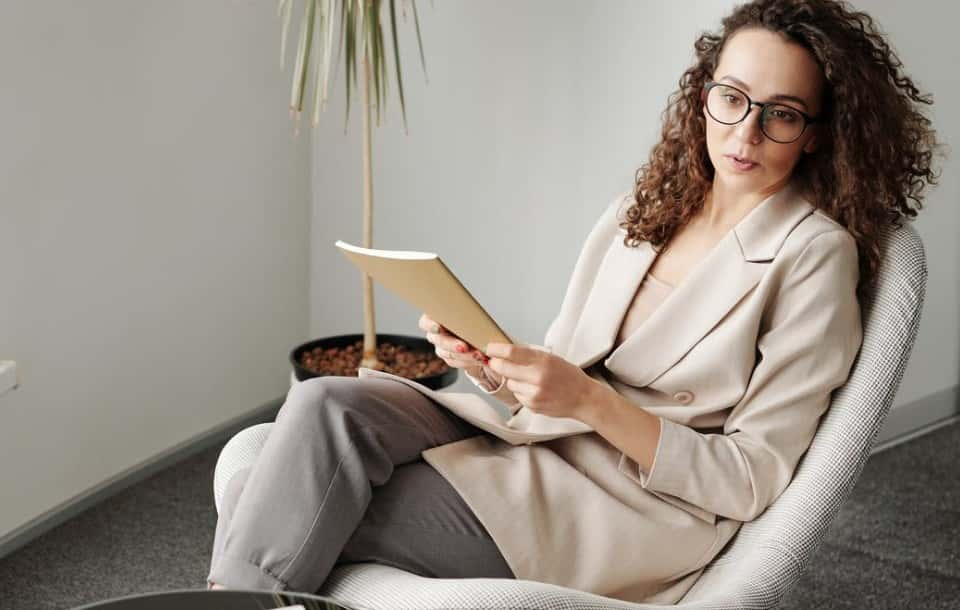 30+ Second Interview Questions & How to Answer (Examples)
All those job applications you've sent out are starting to pay off - it's time to prepare perfect answers to second interview questions and make your dream job a reality!
Hey—
Congratulations!
You've made it to your second interview!
Your dream job is just around the corner—
But the competition is only getting tougher. How can you make sure you'll be the one to get hired?
Easy—
By preparing answers to common second interview questions ahead of time.
This guide will show you:
30+ most common sample second round interview questions with examples of best answers.
How to answer second interview questions to land your dream job.
Tips on how to prepare for your second interview and increase your chances of success.
Looking to land even more interviews?
Make sure your resume is up to scratch!
Want to save time and have your resume ready in 5 minutes? Try our resume builder. It's fast and easy to use. Plus, you'll get ready-made content to add with one click. See 20+ resume templates and create your resume here.
Sample resume made with our builder—See more resume examples here.
Need more advice? Check out these guides:
Here are the most common second interview questions:
1. Is there anything from your first interview you'd like to revisit?
Yeah, that's an easy one.
Or is it?
It's okay to say "no", but you'd do much better to answer in the affirmative. You'll show your engagement and interest in the opportunity.
If there's nothing in particular you want to revisit, you can still ask the recruiter to elaborate on something that was mentioned in the first round of questions, for example:
RIGHT
In our last conversation, Dana from HR mentioned that the company is looking to expand into European markets. Could you tell me more about that? Would it affect this role in any way?
You can also use your response as an opportunity to set the record straight if you feel like you haven't answered a question to the best of your ability during your first interview.
2. How would you describe yourself?
A variation of the classic Tell me about yourself, this question may seem like an innocent ice-breaker—
But in fact, it's a way to get an idea of your interpersonal skills and your suitability for the job.
The best way to answer this question is to:
Focus on a soft skill that's highly relevant to the job, e.g. teamwork, creativity, or problem-solving.
Give an example of a professional situation in which this quality came in useful.
Here's an example:
RIGHT
I'm very organized. My friends and family find my color-coded systems for everything quite amusing, but I've found this quality to be a huge advantage in my professional life. At BHH Co., my organizational skills translated into a 57% increase in systems efficiency, thanks to a task management solution I introduced for the whole team.
See? This way, you can work a professional achievement into your answer, instead of just giving an answer with no real value:
WRONG
I'm a friendly person who gets on well with others. I like to keep organized, it's important for me to know what I'm doing and when.
So, who would you hire, out of those two candidates?
Read more: How to Describe Yourself in a Job Interview: Guide and Examples
3. Why do you want to work for us?
Also: Why are you interested in this position? and What interests you about our company?
With this question, the interviewer is gauging your interest in the position and the company. To you, it may be obvious that if you're attending a second interview, you want the job—
But the interviewer can't be sure how much you really care. Maybe you're just going from one interview to the next, hoping something will stick?
So, here's how to answer this question:
Start with what inspires you about the company. Focus on factors such as its mission, values, goals, market position, or anything else that makes it unique.
Mention your skills and experience that can be leveraged in the context of company growth.
Say how you can contribute.
"Why do you want to work for us?" answer example:
RIGHT
I've been a big fan of your products since 2017, when you released the final version of XYZ Software. Ever since, I've been continually impressed with your growth and, in particular, the style and efficiency of your marketing strategies. It would be an honor to contribute my own social media and PR skills towards broadening your audience even further, especially at this exciting time. The demo of your new product looks amazing, with incredible marketing potential.
If you've done your research and you genuinely want to work at the company, you'll have no trouble coming up with an answer of your own.
And just remember:
You can't do worse than this person, who said that they wanted to work at the company because "there are worse companies than you out there".
Read more: Interview Questions and Example Answers: Why Do You Want to Work Here?
4. Why should we hire you?
Also: What makes you the best candidate for this position?
What the interviewer really wants to know here is whether you understand what the company expects from you—
Plus, they want to know how you can contribute.
So, in your answer, you should highlight that:
You understand the job through and through
You have the right skills and experience to excel in this role
You'd be a great fit with the team
You can deliver the results the company is after
You're enthusiastic about this opportunity
"Why should we hire you?" answer example:
RIGHT
I know you're looking for an experienced IT manager, and I believe that my resume speaks for itself: I have a long track record of delivering excellent results in this role, including increasing systems efficiency by 20% across the board without straining the company budget. I'm also enthusiastic about finally getting the chance to apply my systems security skills on a larger scale. Plus, my leadership style fits in with your company values of open communication and constructive feedback.
Aren't those all great reasons?
Read more: Why Should We Hire You: How to Answer and Get the Job
5. Describe your ideal job.
Sorry, but no—
Simply saying "this one!" won't cut it.
But it's not far off:
Build your answer around the job for which you are applying.
For instance, let's say you're interviewing for a developer position in a cool tech startup—
"Describe your ideal job" answer example:
RIGHT
I'd love to work for a company that has a modern company culture with a focus on efficient teamwork and open communication—for me, a positive work environment is the key to job satisfaction. I'm looking for a job where I can apply my Python and C++ skills in a creative way to solve usability problems and where I'll feel confident in my role. At the same time, though, I enjoy overcoming challenges, so I'd like to be given the chance to grow and enhance my skills even further.
Of course, your answer may vary wildly from this one, but you get the idea: focus on what's positive about the company and the job, and weave that into your answer.
6. Where do you see yourself in 5 years?
Oh shoot!
I left my crystal ball in my car!
Yeah—
Most people don't like this question, because it's pretty much impossible to answer accurately. But keep in mind that the interviewer is not looking for an accurate answer:
They just want to know that you're serious about your profession and that you're thinking about your career development. No one's going to randomly catch up with you in 5 years' time to say, "Hey, weren't you supposed to be a CTO by now?! You told Karen you'd be CTO!"
Another version of this question is What are your career goals? So, in your answer, refer to the skills you're looking to develop, things you want to learn, and progress you want to make. Include long- and short-term goals, making sure they're realistic and relevant to the job.
Let's take a data analyst job as an example:
RIGHT
My aim is to gather enough experience to eventually reach a management position, ideally in the field of business development. To this end, I'm actively developing my business analytics skills by learning to apply Salesforce, and I'm considering taking an MBA next year.
The details aren't all that important: what matters is that this person has a professional goal.
Read more: Where Do You See Yourself in 5 Years: How to Answer + Examples
7. What kind of work environment do you prefer?
The purpose of this question is to find out if you'd be a good fit for the company and whether you'd achieve your full potential in the environment that it provides.
There's no "best" answer to this question:
Just be honest. Under what conditions would you most like to work?
If you're not sure what work environment means in this context, here are some starting points for your answer. Among other things, work environments can be:
Creative or highly structured
Fast-paced or laid-back
Quiet or busy
Collaborative
Based on a flexible or rigid work schedule
You can let your research on the company guide your response—for instance, if the company encourages collaborative efforts and this appeals to you, all the better.
Here's an example:
RIGHT
I'm at my best when working in a collaborative environment, with regular brainstorming sessions and the chance to share ideas and techniques—I learn a lot by comparing notes and observing more experienced colleagues.
There is such a thing as being too honest, though:
WRONG
I prefer environments where I can get on with my job without someone looking over my shoulder, I find it frustrating when other people judge me or my work.
…most of us don't like being evaluated or judged—but, for obvious reasons, this doesn't mean it's an acceptable answer during a job interview.
8. What are the first three things you would do if you were hired?
Ouch.
This is a tough one, and the best response will completely depend on your circumstances.
To help you find the right answer, let's examine the reason behind this question. What the interviewer wants to know is:
How well you understand the role, including the responsibilities and capabilities that come with it
That you're proactive, creative, and action-oriented
Whether you're likely to implement major (or unnecessary) changes that could bring negative results (especially true for managerial positions)
Here's an example for an IT support job:
RIGHT
I'd start by getting acquainted with the team to ensure they're comfortable reaching out to me with any IT issues they might come across. Since your issue reporting is spread across several platforms, I'd set up a master database, which would later help me identify and solve commonly occurring errors. At the same time, I'd run a full analysis of the systems that are already in place to identify potential inefficiencies or pain points.
See? With an answer like this, you'll come across as a proactive, problem-solving team player with a good understanding of the company and the role.
9. What qualities do you look for in your coworkers?
This one's designed to measure whether you're a good fit for the existing team. Here's where your in-depth research will come in handy.
How to answer:
Answer honestly, but refer to company values and communication style to tweak your response.
For the vast majority of jobs, though, this example would work just fine:
RIGHT
I enjoy working with people who are as supportive, communicative, and open as I am, willing to give and receive constructive feedback. Honesty and reliability are equally important to me, as these qualities form the foundation of a positive, productive work environment.
10. What motivates you to perform at your best?
Again, this second interview question measures whether you're a good match for the company culture.
How to answer "What motivates you?":
The answer will be highly individual, but you could structure your response around any of the following:
Your strengths, passion, and talent
Meeting (or exceeding) targets
Learning new skills
Working as part of a successful team
Overcoming challenges and solving problems
Receiving positive encouragement
A personal backstory
"What motivates you?" answer example:
RIGHT
I find it immensely satisfying to see a project come together as expected. Hitting deadlines and completing milestones gives me a boost of energy and makes it much easier to tackle any problems or challenges that arise in the process.
It should go without saying, but just in case—
Don't mention money, perks, or incentives. Focus on whatever constitutes success in your field, and you'll be fine!
Read more: What Motivates You? Sample Interview Question Answers for Different Jobs
11. At previous jobs, what have you done to help your colleagues meet their goals?
In other words: are you a team player?
If you've worked in a team environment before, you're bound to come up with an example or two!
Here's what to keep in mind when answering this question:
Give a bit of context—an answer that's too brief will draw more questions and/or seem inauthentic.
Focus on the question—talk about a time when professional goals were involved, not just a situation when you helped a colleague with something vague.
Don't overdo it—recruiters want their team players to help each other out, but not to the point of doing other people's jobs for them.
Here's an example:
RIGHT
At BHH Co., while we were working on a high-value, time-sensitive project, one of my colleagues was having some personal problems which made it difficult for him to manage his end of the workload. I helped him prioritize his tasks and schedule his work, using time management techniques I'd picked up at my previous job. Since my own milestones were dependent on his completion rate, I also reorganized my own workload. As a result, we completed the project on time with 100% customer satisfaction and just 3 hours of overtime.
Way to facilitate efficiency! Conversely, avoid generic answers like this:
WRONG
I covered my colleague's shifts while he resolved his personal problems, taking over his workload in addition to my own.
12. Do you prefer to work alone, or as part of a team?
Spoiler alert:
The correct answer is both.
Say you like working alone, and you'll come across as difficult to work with. Say you prefer teamwork, and you risk suggesting you can't work independently.
To be safe, cover both bases:
RIGHT
I enjoy both independent work and being part of a team. Effective teamwork can be incredibly productive, benefitting from brainstorming, sharing ideas, and mutual feedback and support. Still, as my experience at BHH Co. shows, I can also manage my time effectively when working on my own—I was solely responsible for delivering projects and exceeded my goals by at least 10% every quarter.
13. Have you ever faced a significant challenge in a previous job?
Yes, you have.
Even though this seems like a yes-or-no question, the interviewer is really looking for a longer answer—
Ideally, one that shows your problem-solving skills, persistence, creative thinking, and adaptability.
When answering, make sure to include:
A brief outline of the context in which you came across a challenge
Why this challenge was an issue
How you overcame it
For example:
RIGHT
I was overseeing a high-value software project at BHH Co., we were building a mobile app that would bring in revenue in the form of subscription fees. Unfortunately, about halfway through the development process, one of the investors pulled their funds, leaving us with not enough budget to finish the app. Rather than wasting the 6 months and $30,000 already invested into the project, I restructured the remaining budget and focused the team's efforts on producing an MVP version. I also funneled more funds into marketing to make sure the app was well-advertised. Over the course of another 6 months, the MVP made enough money to allow us to finish the project and eventually release the full version, which received 97% positive reviews and provided a 280% ROI.
14. Have you ever made a mistake at work?
Eek!
Professional mistakes are likely to be one of the last things you want to talk about to prospective employers.
Don't worry—
We all make mistakes. What the recruiter wants to know is whether you learn from yours and/or how you work to rectify them.
The best way to answer this second interview question is to focus on how you fixed your mistake—not on the mistake itself.
For example:
RIGHT
As a sales rep at BHH Co., I forgot to make a call with an offer to a potential high-value customer. I called as soon as I realized, but by then, they'd already chosen a different supplier. I let management know what had happened and suggested I could call the customer again with an apology and a discounted offer. The customer eventually took our offer at a 5% discount. To avoid making the same mistake again, I started using task management software, which I still use every day.
See? 90% of this answer is about looking for solutions. Unlike this one:
WRONG
One time, I forgot to make a call to an important customer. I called them a day late, but by then they didn't want our offer anymore.
15. Have you ever received negative feedback on your performance?
This question is more about gauging your response to feedback rather than judging your performance. Most companies prefer their employees to be able to handle constructive criticism and adapt their work accordingly.
When you answer this question, make sure to show that you took the feedback seriously and made appropriate corrections or adjustments going forward. Mention what you've learned from the experience and avoid appearing defensive—professional feedback is a learning opportunity, not a personal attack.
Here's an example:
RIGHT
While I was working as a hostess at Faux nom, my manager pointed out that I wasn't smiling enough when interacting with customers. I hadn't considered that I might look unfriendly with a neutral expression, but following her comments, I started paying more attention to it. Immediately, customers started leaving more positive feedback about me, plus my tips went up considerably, proving that they were satisfied with the service. Since then, I've incorporated a professional smile into my service routine.
See how this example turns a negative into a positive? However, avoid answers like this:
WRONG
While I was working as a hostess at Faux nom, my manager pointed out that I looked angry when serving customers. But none of the customers ever said that I seemed unfriendly, plus my customer service feedback was fine.
15+ More Second Interview Questions
Alongside the common second interview questions listed above, you should also expect questions specific to your profession, role, or individual circumstances.
So, here are other typical second interview questions:
What's the most important thing you learned at any of your previous jobs?
Is there anything you find frustrating about your job?
What's your biggest professional accomplishment?
Which of your previous jobs did you enjoy the most?
What was the most important project you worked on in your last job?
How do you organize your work?
How do you prioritize your tasks?
Have you ever failed to meet a deadline?
Have you ever worked on a project that changed halfway through?
What do you think your biggest contributions will be in this role?
What do you do when you can't seem to solve a problem at work?
How do you think you'd deal with the workload that comes with this position?
Is there anything about our company that could be improved?
Which management style do you prefer?
Have you ever worked as part of a difficult team?
When responding to these and similar questions, remember to give just enough context and to focus on solutions rather than problems. It's also worth learning the STAR method for answering behavioral questions.
Read more: How to Answer Interview Questions Using the STAR Technique
How to Prepare for Your Second Job Interview
Here are the most important tips to keep in mind when getting ready for your second interview:
1. Research the company in depth
By this point, you're bound to know what the company does and how it makes its profits. That's a good start—
But it's definitely not enough. To give yourself the best chance of acing your second interview, you need to understand the company through and through, complete with their values, goals, company culture, current status, and plans for the future.
All of this information will be useful in guiding your answers to second interview questions. You can conduct your research online, but don't limit yourself to the company website:
Read reviews, see what the press is saying about the company, consider its communication style and branding to draw your own conclusions about company culture and values. Glassdoor reviews can also prove very informative.
2. Make sure you know who you'll be talking to
The stages of the recruitment process vary between companies—
Your second interview could be with a senior HR representative, a member of the team you'd be joining, a line manager, the CEO, or someone else altogether: it all depends on the role and the company procedures.
So, before you head out to your second interview, make sure you know at least the names and roles of the people you'll be talking to. If you don't know, it's perfectly okay to ask the HR rep who contacted you about the interview.
While you're at it, check whether it's a one-on-one or panel interview, so that you know what to expect. You don't want to be taken by surprise!
3. Check that you fully understand the role and responsibilities
Nothing can destroy your chances of getting hired more completely than misunderstanding the role.
Sure—
Your second interview is also a chance for you to find out more about your future responsibilities, but you need to go in with a solid idea of what you'll be doing and what's expected of you in this role.
So—review the job ad and if there's anything you don't understand, contact the HR rep or make it one of your first questions during your second interview.
If you're an entry-level or career-change candidate with no experience in the role, you could also boost your understanding of the role with an informational interview. This involves contacting a person who already works in a similar job and talking to them about their work life.
Find out more: Informational Interviews: How to Prepare & 15+ Best Questions to Ask
4. Prepare answers to common second interview questions
This is why you're here: to find out what questions to expect, so you can prepare accordingly.
Good on you!
By now, you should have a good idea of what questions to expect and how best to answer them. Here's an extra piece of advice:
"Preparing" does not equal "memorizing".
Unless you're a superb actor, learning your answers by heart is not a good idea. You'll worry too much about remembering your script, and you'll risk being taken by surprise if the recruiter asks you a question you hadn't foreseen. Plus, you might come across as stiff and anxious.
5. Dress appropriately
Duh!
Of course, you already know that you need to dress professionally if you want to be taken seriously at a job interview. But do you know just how important it is?
In fact, statistics show that for as many as 65% of recruiters (!), clothes can be the deciding factor between two similar candidates.
So, make sure you know exactly what to wear to your interview—
This guide will help you decide: The Interview Dress Code: What to Wear to a Job Interview
6. Practice some confidence-boosting techniques
Don't worry—
It's perfectly normal to feel stressed before and during your second job interview. After all, there's a lot riding on those few quarters of an hour, and even more on how you conduct yourself.
But here's the thing—
While interview anxiety doesn't necessarily translate into poor performance if hired, you still can't afford to show just how stressed you are. This is especially true for jobs where one of the key skills is stress management.
The solution? Use your body language, non-verbal cues, and tone of voice to project confidence. Plus, if you do your research and fully prepare for the interview, you should feel more at ease anyway!
Read more: 50+ Expert Interview Tips Guaranteed to Help You Get Hired
7. Make a note of questions to ask the interviewer
An important job interview can sometimes feel like an interrogation, or like facing the firing squad. In fact, it should be more of a conversation:
It's not just there for the recruiter to decide if they want to hire you, but also for you to figure out if you really want the job. So, make sure you go in with a few questions for the interviewer. It will prove you're proactive, inquisitive, and passionate about the opportunity—plus, it'll help you feel more in control.
Read more: 65+ Best Questions to Ask the Recruiter During a Job Interview
That's all!
You're all set to ace your interview and get started on a new, exciting job.

Thanks for reading! Which questions are the toughest to answer? Do you have any tips to share on answering second interview questions? Let us know in the comments below!
About Zety's Editorial Process
This article has been reviewed by our editorial team to make sure it follows Zety's editorial guidelines. We're committed to sharing our expertise and giving you trustworthy career advice tailored to your needs. High-quality content is what brings over 40 million readers to our site every year. But we don't stop there. Our team conducts original research to understand the job market better, and we pride ourselves on being quoted by top universities and prime media outlets from around the world.