Scroll down to see a gallery of the best Google Docs resume templates available online. Just give this a thought first—
Let's face it, creating a DIY resume from scratch can be a pain.
All of a sudden, you get the feeling that your text editor is a torture device.
Enter readymade resume templates.
There are hundreds of them available on the Internet. The ultimate solution for resume writer's block, right?
Not quite.
First of all, most of these resume templates aren't any good—the layout gets messed up as soon as you start making your edits.
Secondly, the best aren't free.
Finally, a great deal of online resume templates is only editable in programs such as MS Word, Illustrator, or PhotoShop.
The fix?
Resort to your oldest and dearest friend. The one who always knows the answers: Google.
Use Google Docs Resume Templates. They're neat, elegant, easy-to-use, and, last but not least, they're 100% free of charge. With little time and effort, you're going to have a professional resume that stands out from the crowd and gets every recruiter hooked.
Ready? Here we go! This article will show you:
Resume templates available for free in the Google Docs template gallery better than 9 out of 10 other resumes.
Step-by-step instructions on how to make a resume in Google Docs.
Examples of downloadable Google Docs resume templates from all over the internet.
Our top picks of professional, elegant Google Docs resume templates.
Or, you can choose to use our resume builder and have your resume ready in a flash. Here's a resume sample made using our builder:
Want to save time and have your resume ready in 5 minutes? Try our resume builder. It's fast and easy to use. Plus, you'll get tips and right vs. wrong examples while writing your resume. See 20+ resume templates and create your resume here.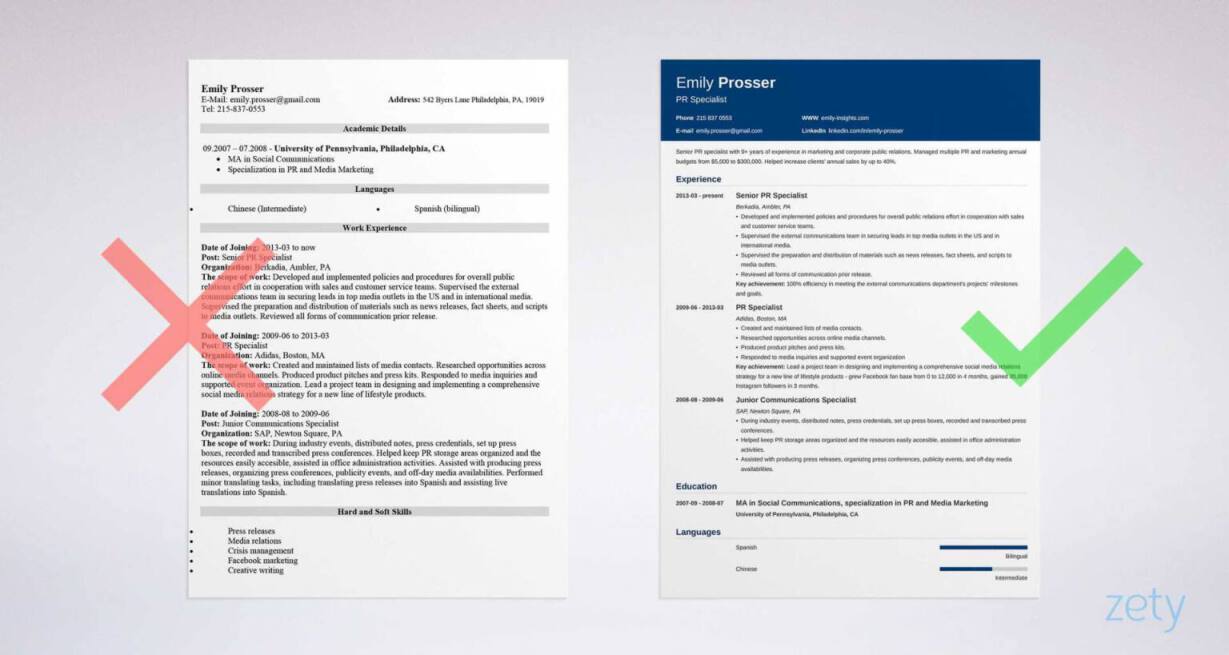 Example of a One Page Resume - See 20+ resume templates and create your resume here.
One of our users, Nikos, had this to say:
[I used] a nice template I found on Zety. My resume is now one page long, not three. With the same stuff.
Note: we have designed all our resume templates to be ATS-scannable.
Free Google Drive Resume Templates
Some sample resume templates for Google Docs are available right on your Google Drive (just make sure to set your Google Drive display language to English). Others are offered by graphic design websites.
Let's begin with Google Drive templates.
1
Coral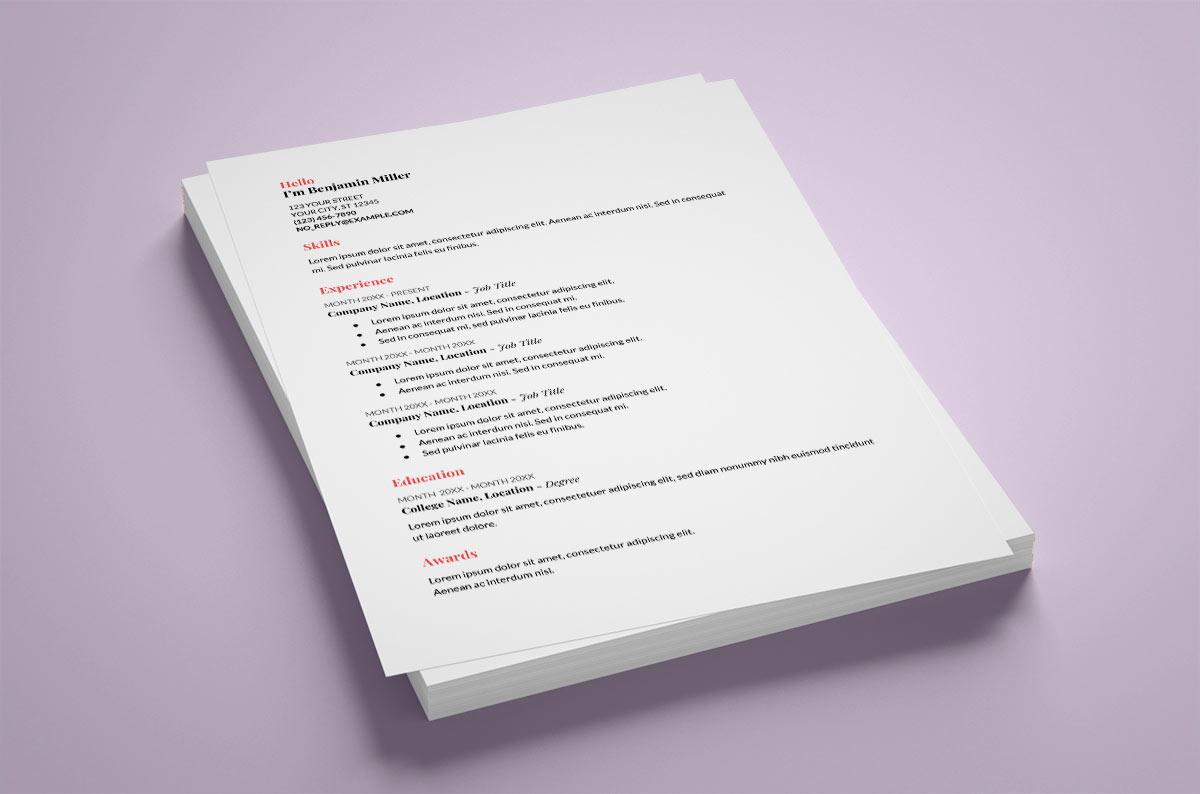 The "Coral" Google Docs resume template spices up an otherwise basic resume design with coral section titles. A great pick if you're targeting a corporate job, but want to add a sprinkle of your individuality.
Like the basic layout? Make sure to check out more amazing minimalist resume templates here: Basic Resume Templates (15+ Examples to Download & Use Now)
2
Modern Writer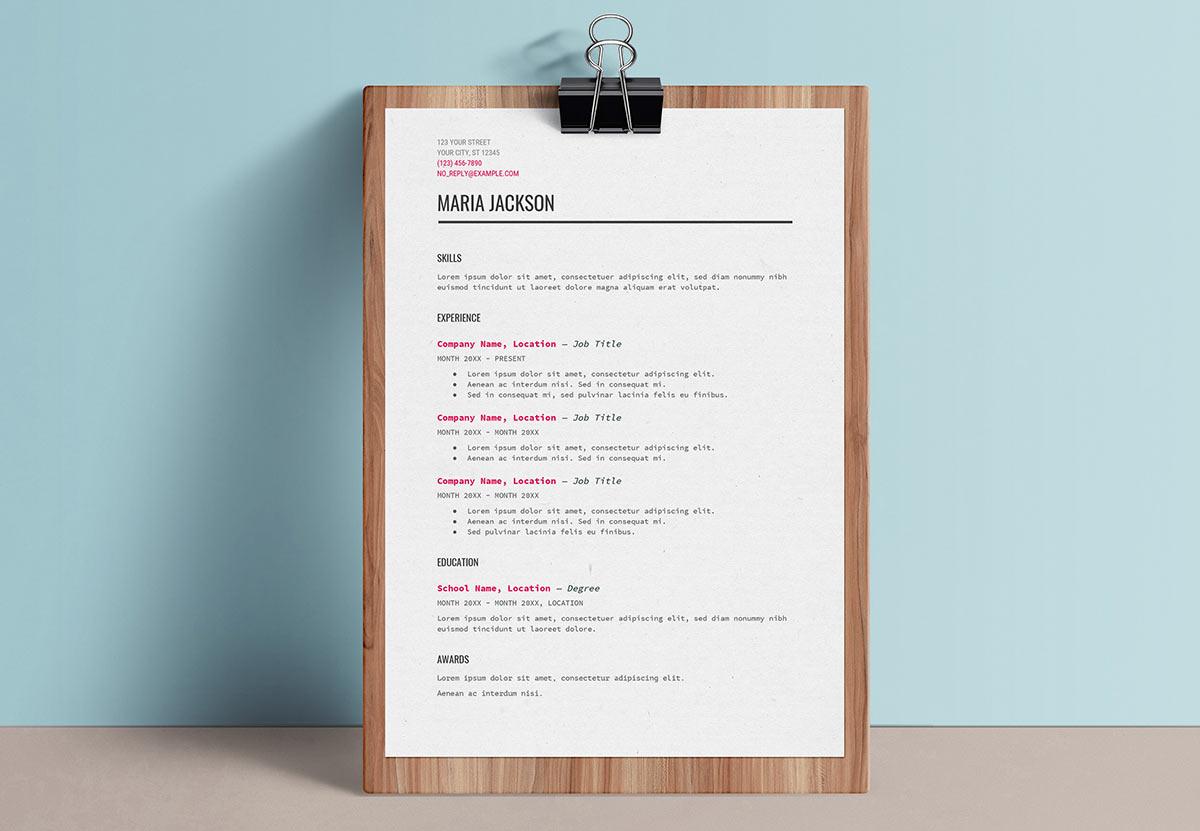 Whether you're a writer or not, you can certainly use Google Docs "Modern Writer" resume template if you want to give your resume that modern touch. The resume header instantly pops; the fuchsia entry titles are eye-catchy but not too gimmicky.
If you'd like to have a look at our carefully curated list of modern resume templates, here's a must-view gallery for you: Modern Resume Templates & 18 Examples [A Complete Guide]
3
Spearmint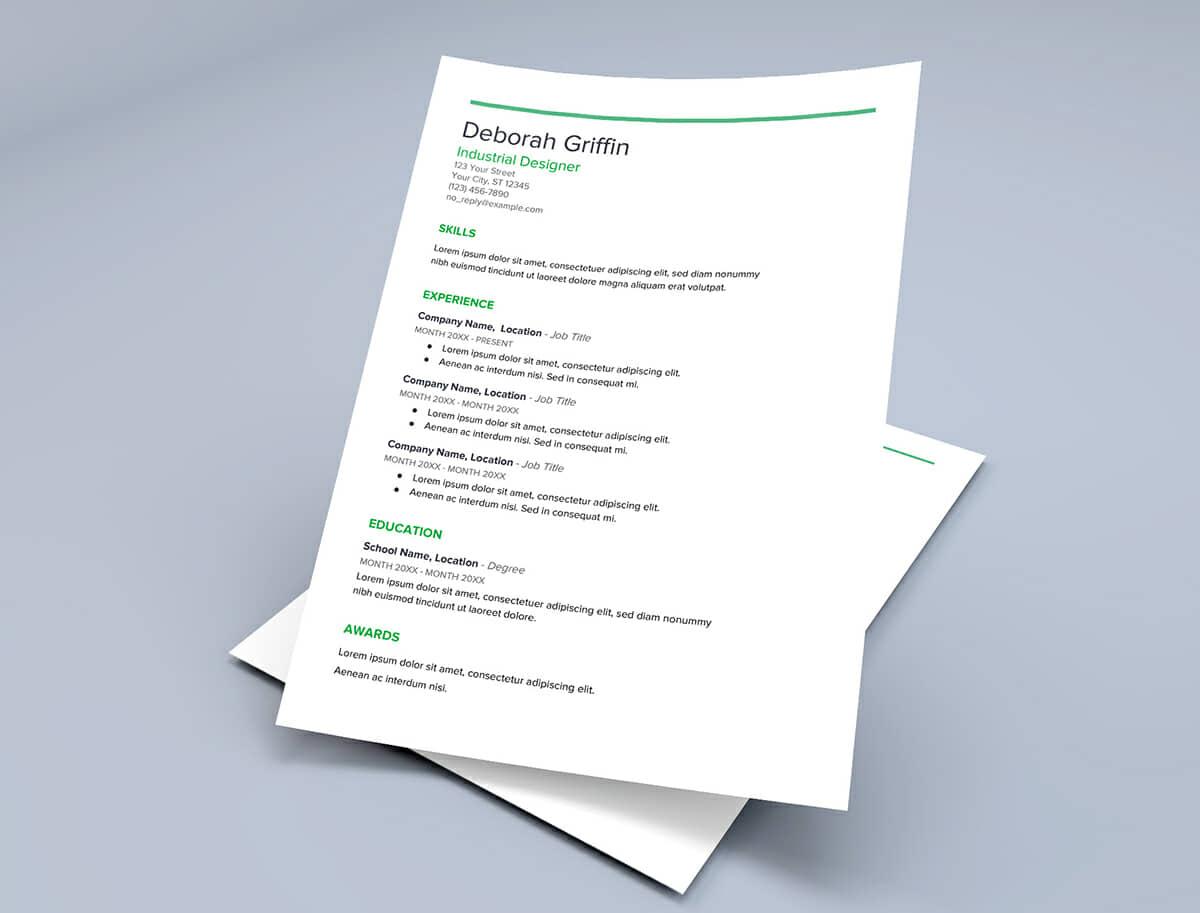 This simple resume template for Google Docs makes great use of white space. If you want an elegant resume that doesn't come across as unnecessarily crammed with graphics, this should be your pick.
For more examples and ideas for simple resume templates, check out: Simple Resume Templates (15 Examples to Download & Use Now)
4
Serif
"Serif," a Google Docs resume template is simple and easy-to-read. It will be a great high school resume template. Google Docs allows you to use two columns thus helping you save space and fit all the relevant information into a one-page resume.
Check out this list for more one-page resume templates: One-Page Resume Templates: 15 Examples to Download and Use Now
5
Swiss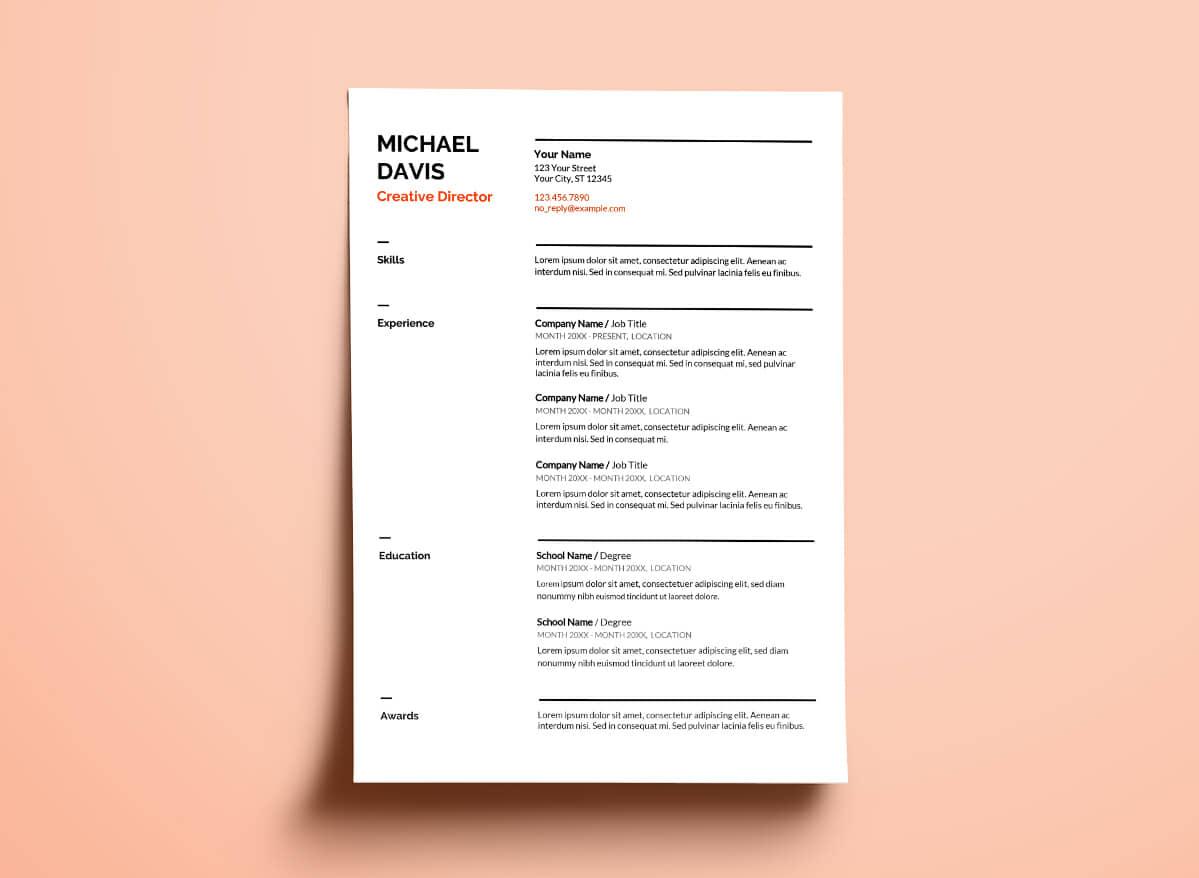 Made with Swiss precision, this Google Docs resume template is a great example of scannability. The header is well-designed and highly visible and the sections separated by thick black lines are super easy to spot.
Liked the templates? If so, I've got good news for you. For each of them, there's a matching Google Docs cover letter template.
Scroll through the list of Google Docs templates to find "Letters." Cover letter templates in Google Docs have the same names as the resume templates above: "Coral," "Modern Writer," "Serif," "Spearmint," and "Swiss."
Right, so now you know that you can download free professional resume templates from Google Docs in a flash.
But—
You don't have to limit yourself to the above-listed resume templates for Google Docs.
Apart from Google Docs resume templates available in your Google Drive, there are hundreds of other templates for Google Docs posted online.
The good news? You don't need to waste time searching for the good ones. We've done that for you.
Here are the best Google Docs resume examples you'll see outside of Google Drive.
Miscellaneous Google Docs Resume Templates
6
Saturn Google Docs Resume Template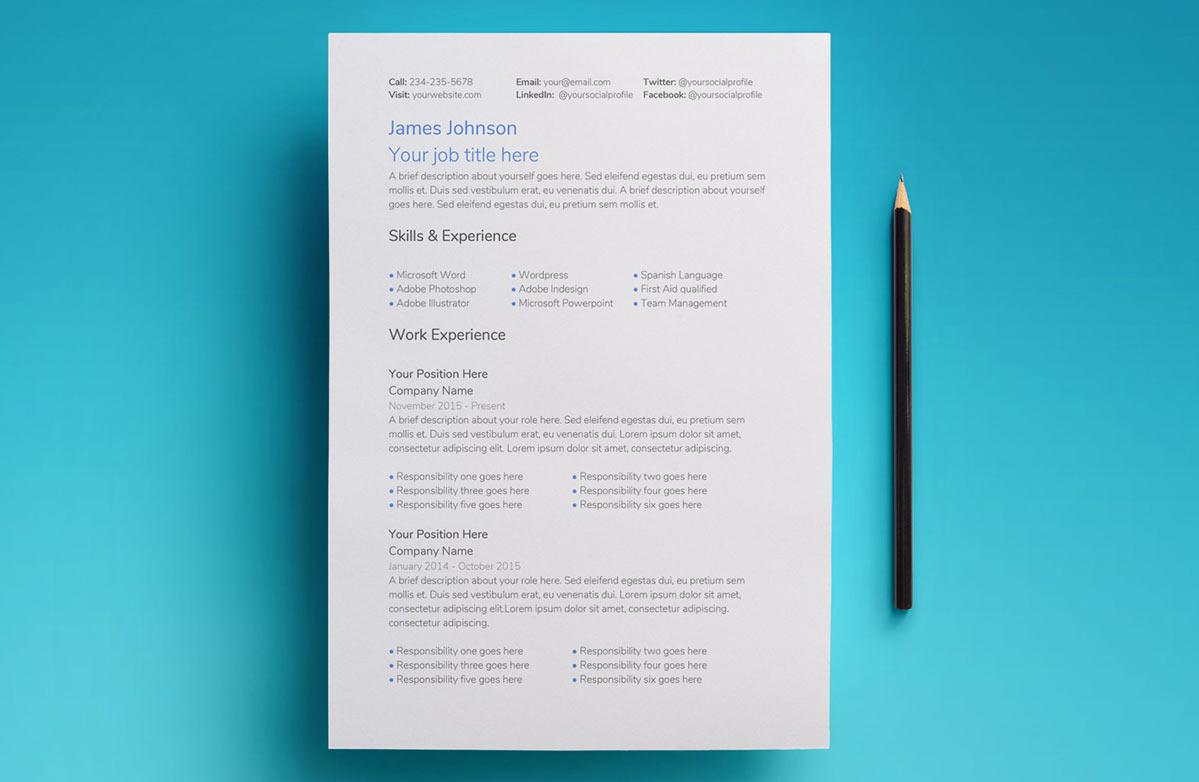 Upresume's "Saturn" resume is a great college resume template in Google Docs. It will also work well for those seeking a job in traditional industries. Crisp and clean with no more graphics than required.
Here's the link to this Google Docs resume template.
7
Handwritten Headlines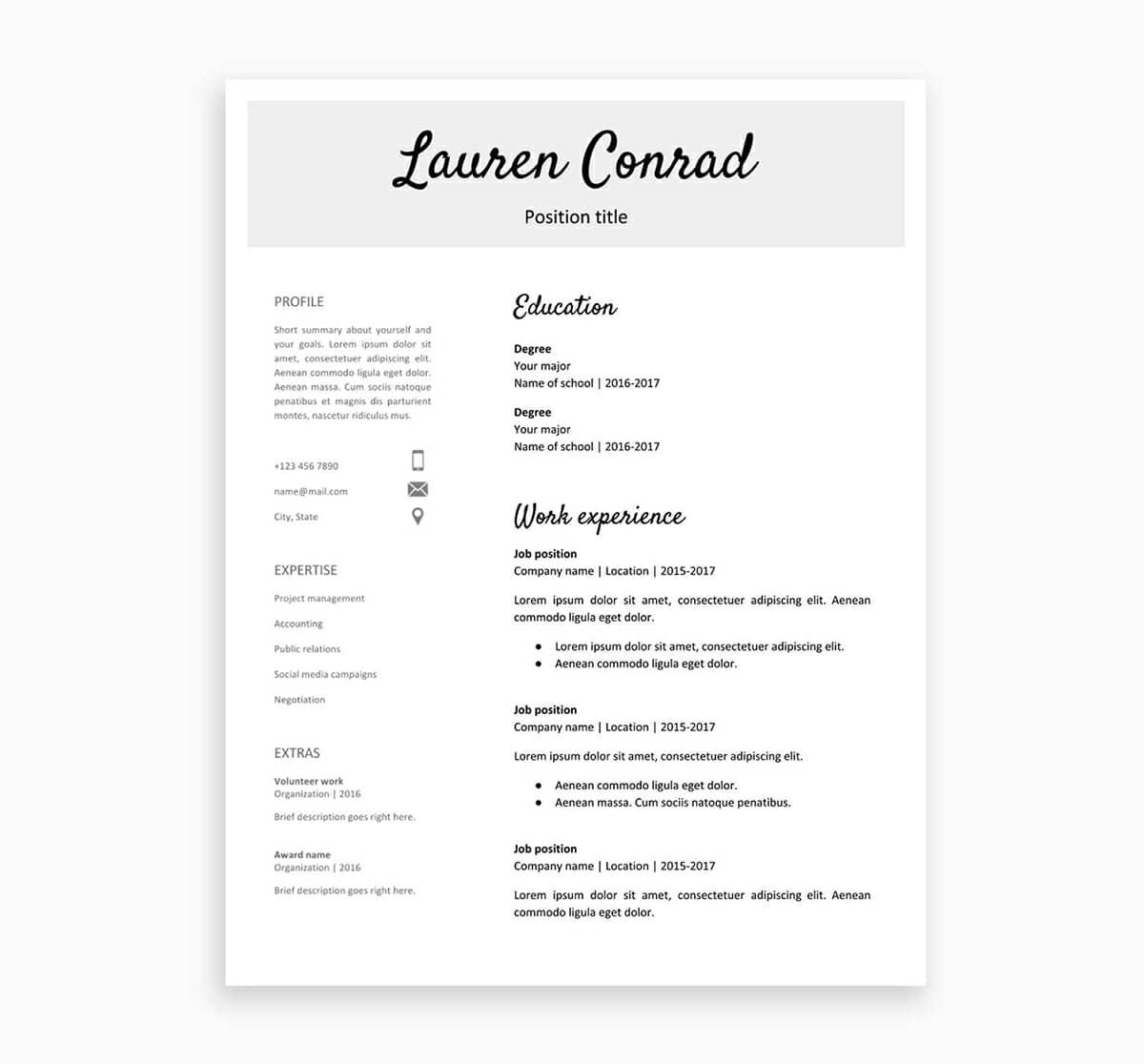 DesignStudioTeti has created this resume template for Google Docs users who wish to add a little personal touch to their job application. The headings imitate handwriting, grabbing attention and showing your individuality.
Here's the link to this Google Docs resume template.
8
Resume Napea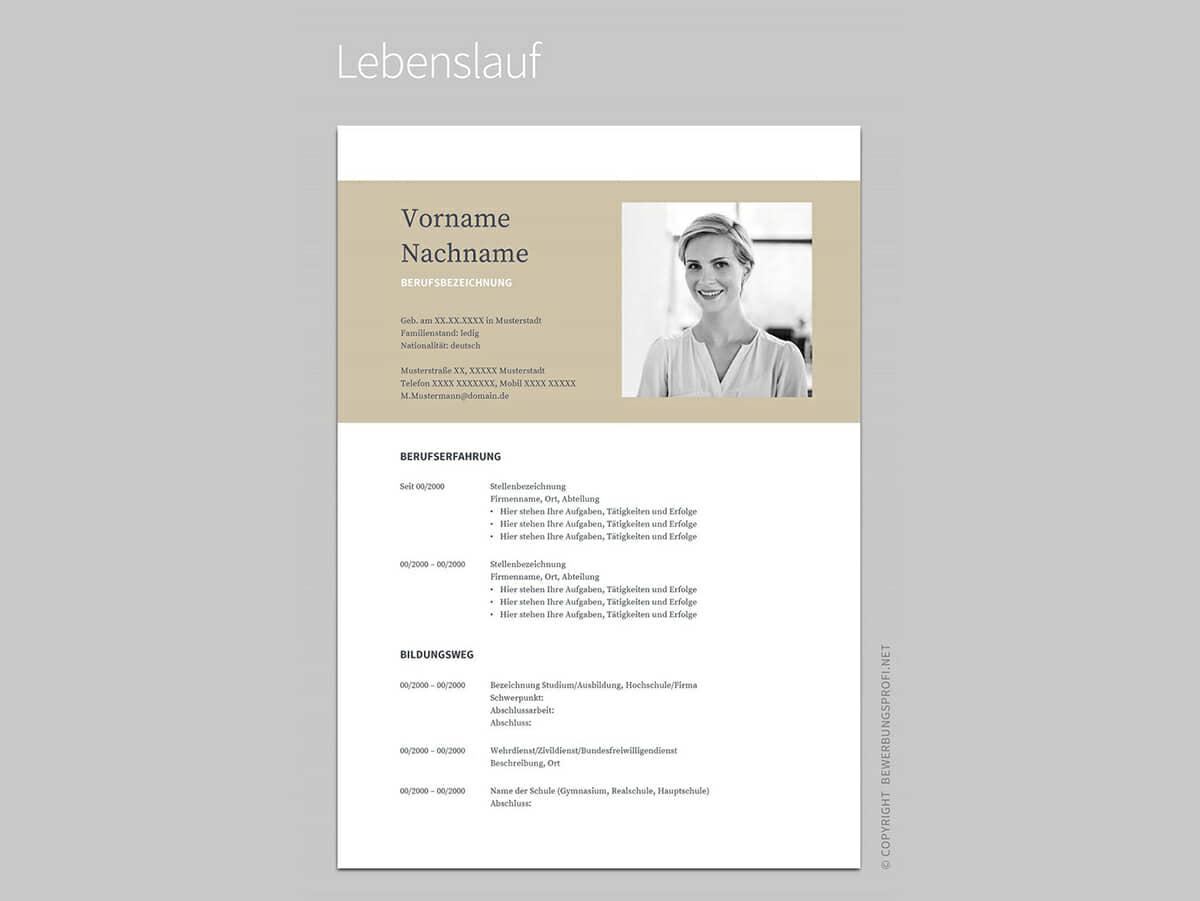 Hey, don't get discouraged by the headings and entries in German. In "Resume Napea" by Behance's Michael Neuhauser, you can easily adjust the language. This Google Docs resume template aptly combines legibility and creativity.
Here's the link to this Google Docs resume template.
Feel like you could benefit from designing a creative resume? Visit our gallery and get inspired: Creative Resume Templates (16+ Examples to Download & Guide)
9
Polished and Fresh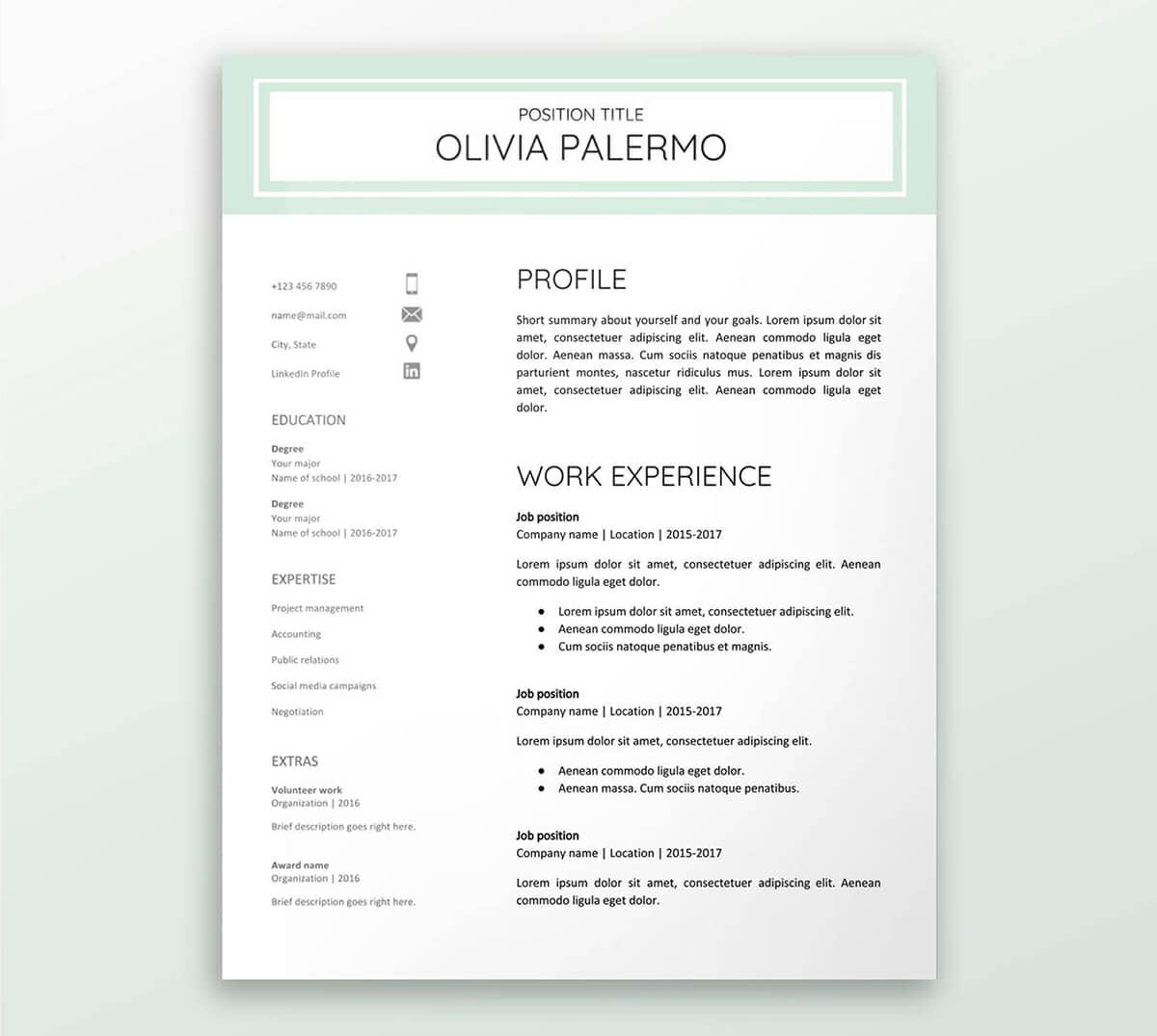 A classy Google Docs resume example that signals professionalism and a strong attention to detail. The two columns and the substantial amount of white space make this resume extremely pleasing to the eye. You can purchase it on Etsy and get a bonus matching Google Docs cover letter template.
Here's the link to this Google Docs resume template.
10
Mercury Resume Template for Google Docs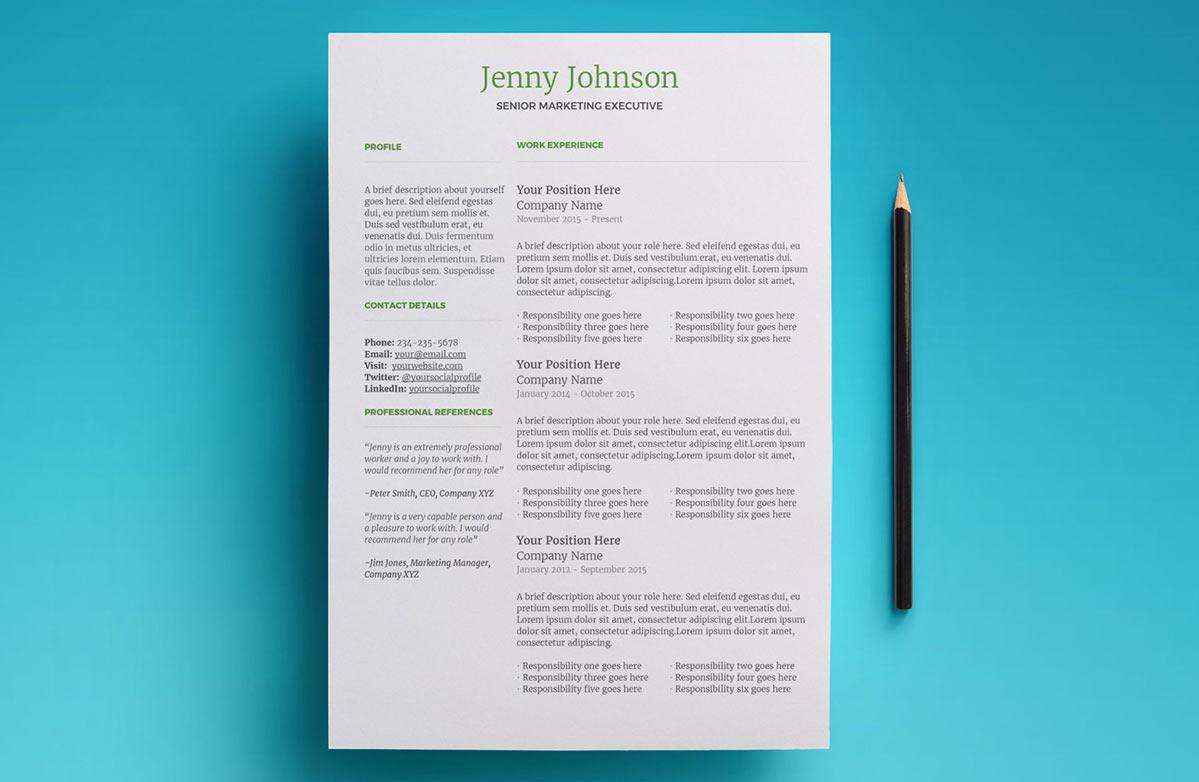 Finishing our list with another celestial Google Docs resume template, "Mercury," from Upresume. Thanks to its use of multiple columns, this one's a great choice if you'd like to try and fit as much information into one page as possible.
Here's the link to this Google Docs resume template.
If you'd like to consider other options of free resume templates you can download, check out our gallery: Free Resume Templates: 17 Downloadable Resume Templates to Use
Done with writing your Google Docs resume? Make sure you didn't miss anything that could cost you the job of your dreams! Get our handy free checklist: 46 Things You Need To Do Before You Send Your Resume
How to make a resume on Google Drive?
On your Google Drive, select New → Google Docs → From a template.
Like this: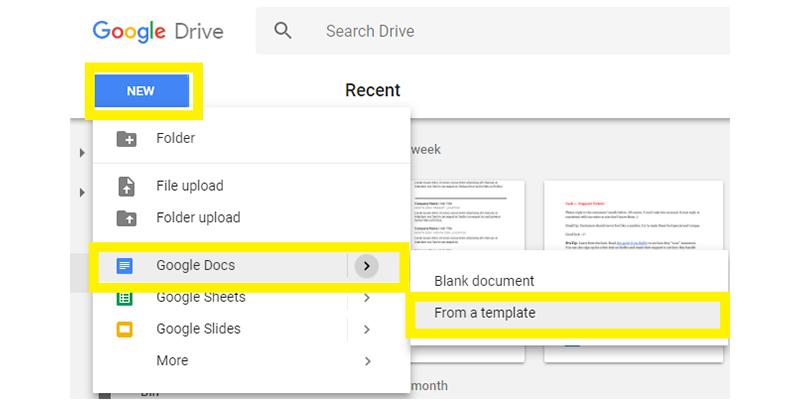 You'll see a bunch of different Google Docs Templates. Just scroll down until you find a section called "Resumes" or "CVs," depending on your location.
NOTE: If you cannot see Google resume templates, you need to change your Google Drive display language into English.
This can be done in your Google Drive Settings the following way:
My Account → Account preferences → Language & Input Tools → Choose Language → edit
Then, just choose English from the drop-down list.
Key Takeaway
As you can see, with a little bit of digging, it's possible to find amazing downloadable resume templates available for Google Docs—no need to own an MS Word subscription.
Although there's no official Google resume builder, you can either pick a resume template from your Google Drive or use one of the others from our list.
For the final remark: once you've picked your template, remember that the contents of your resume still matter more than looks.
Want to have a resume that lands you that dream job? Here's a quick list of must-reads for you.
First, learn the critical rules. This quick guide will take you from a resume rookie into expert in 5 minutes: How to Make a Resume: A Step-by-Step Guide (+30 Examples)
Then, pick a professional format. This is key to presenting your strongest suit to employers. Make them realize they need you: Resume Formats: Pick the Best One in 3 Steps (Examples & Templates)
Once you've got the general idea for your resume contents, get the show on the road. Ain't as easy as it seems? Well, we've just made it easy: How to Start a Resume: A Complete Guide With Tips & 15+ Examples
Alright, all buttoned up? Time to spice up your resume with a few simple hacks, add the most important resume keywords, and make sure you don't repeat the same mistakes everybody else makes: Resume Dos and Don'ts: 50+ Tips & Advice on Building Great Resumes
One last thing:
Do write a cover letter.
Why? Because you can't argue with the stats—recruiters still read cover letters and won't be bothered to open your resume if you don't attach one. Do it right, and you'll double your chances.
Here's how: How To Write A Cover Letter in 8 Simple Steps (+12 Examples)
Do you have any other Google Docs resume templates that you think should make it into our list? Let us know, and we'll include your entry! Is there anything you'd like to ask about creating a resume in Google Docs? Give us a shout in the comments—we'll make sure to get back to you!