Our customers have been hired by:
Here's a scenario that might sound familiar. You're in the midst of searching for a new job and you click on a job ad. Everything from the job description sounds great. You feel 100% capable that you can handle all the listed duties and responsibilities. The position would be the perfect stepping stone for your career.
But—after scrolling to the bottom of the ad, you see "2-4 years of relevant experience required".
Relevant experience? What does that mean? Relevant to what? This particular position? The industry in general? If you don't think you have it, should you even apply?
Don't worry, it's not as bad as it sounds. Read on to find out the answer to these questions and more.
This guide will show you:
The meaning of relevant experience and how to know if your previous experience applies.
Where in your past you can look for relevant experience.
The best way to highlight relevant experience on your resume.
How to show you have relevant experience even if this is your first job.
Want to save time and have your resume ready in 5 minutes? Try our resume builder. It's fast and easy to use. Plus, you'll get ready-made content to add with one click. See 20+ resume templates and create your resume here.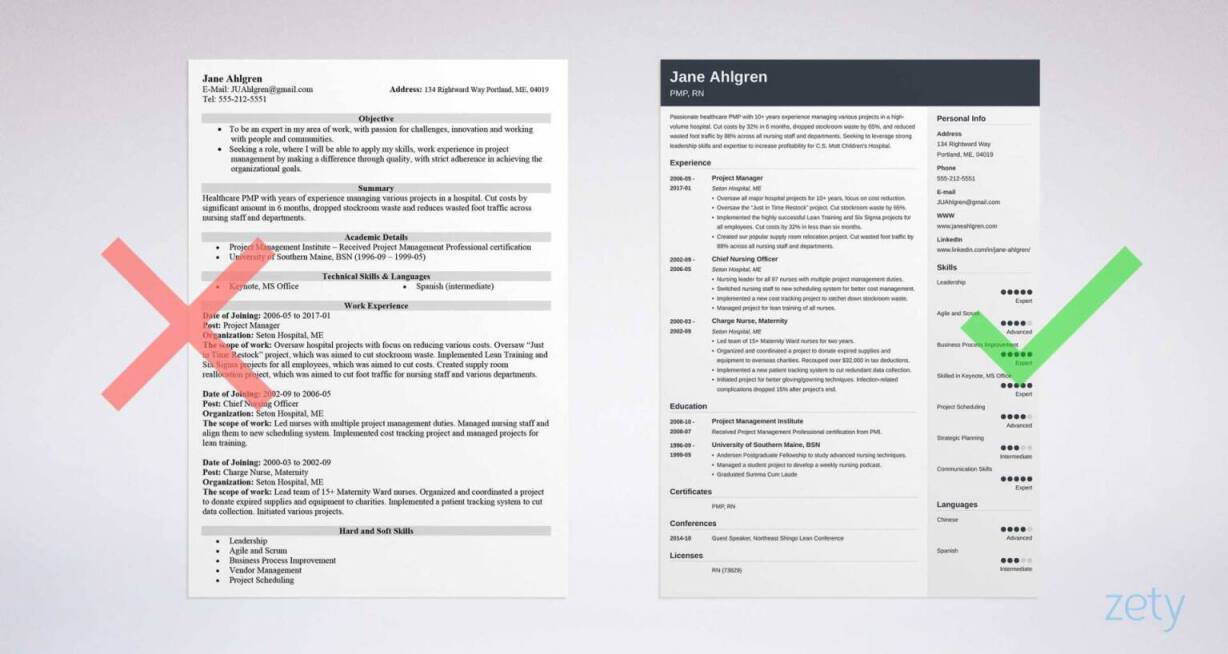 Sample resume made with our builder—See more resume samples here.
Want to learn how to write the rest of your resume? Read more: How to Build a Resume 101
What is Relevant Experience?
Relevant experience is past work experience that is relevant to the job you're targeting in terms of the skills or knowledge required. Relevant experience is highly sought after by employers and often a requirement found on job postings, so it's important to highlight on your resume and cover letter.
Relevant experience doesn't mean you need to have held the exact same job title or worked in the same exact industry. As long as you can show that you developed skills that transfer to the new job, where or how you gained them is less important.
Relevant experience can come from almost anywhere:
Basically, recruiters want to find the perfect applicant, the one who will perform a job the best. The idea is that the candidate with the most relevant experience will be the most successful in the given role.
Let's give a relevant work experience example. Imagine you're applying for a job as a customer service representative, a job title you've never held before. If you have previous experience working as a cashier in a grocery store, you likely developed verbal communication skills and problem solving skills that would transfer over directly. That means even if the job required years of experience, you would likely qualify.
Is relevant experience important for employers? Ab-so-lutely. According to one report, 65% of employers prefer candidates that have relevant experience. Experience is the yardstick you'll be measured by, so it's worth putting the time into learning how to write about work experience on a resume.
The important thing is to highlight your relevant experience and employability skills on your resume so the HR manager sees your relevant experience front and center.
Let's go through what relevant experience really means in a job search, and how to use it in your favor.
Read more: How to Write a Job Description for a Resume
How Would You Describe Relevant Work Experience?
Now that we know what relevant experience is and where it can come from, it's time to put it on display. The question is how do you identify what kind of relevant experience the hiring manager is looking for, and how do you make your experience look relevant. Use these tips to highlight your relevant experience on a resume:
1. Make a list by studying the job description
Job descriptions are essentially a wish list written by HR, so they're priceless in figuring out how to describe yourself and your experience. Go through each and every line, looking for the key skills, duties or qualifications described. This will become a list of skills and experience you want your resume to highlight.
Pro Tip: Try to use the same keywords from the job descriptions to have the best chance of passing the employer's ATS.
2. Look through your work history for overlap
Next, go through your list and try to find examples from your work history that required those key skills and responsibilities. The overlap between the list you made and your experience is your relevant experience. It's alright if a task or duty wasn't your main responsibility; the goal is to include as much relevant experience as you can (without exaggerating or embellishing).
For example, let's imagine you're looking at an office manager job description that has the following key qualification: "Experience managing revenue spreadsheets, expense reports, office supplies and equipment". You may have never been an office manager before, but if your resume shows you performed similar duties as an executive assistant, you can look like the perfect candidate.
3. Tailor your resume
Finally, customize your resume to include all the relevant experience you've just identified. The key here is to show, not tell. If a job mentions customer service skills as a qualification, incorporate that into your resume without going the lazy route and only listing "customer service" in your resume skills section.
Even jobs with relatively different responsibilities can have transferable skills. For example, let's say a job description asks for experience with Salesforce. Even if you've never opened that program before, you could mention other sales and marketing CRM software you used. The core skill they are looking for is likely computer skills.
Pro Tip: Emphasize the skills and responsibilities that do overlap by focusing on accomplishments and achievements, rather than just mentioning job duties.
When making a resume in our builder, drag & drop bullet points, skills, and auto-fill the boring stuff. Spell check? Check. Start building a professional resume template here for free.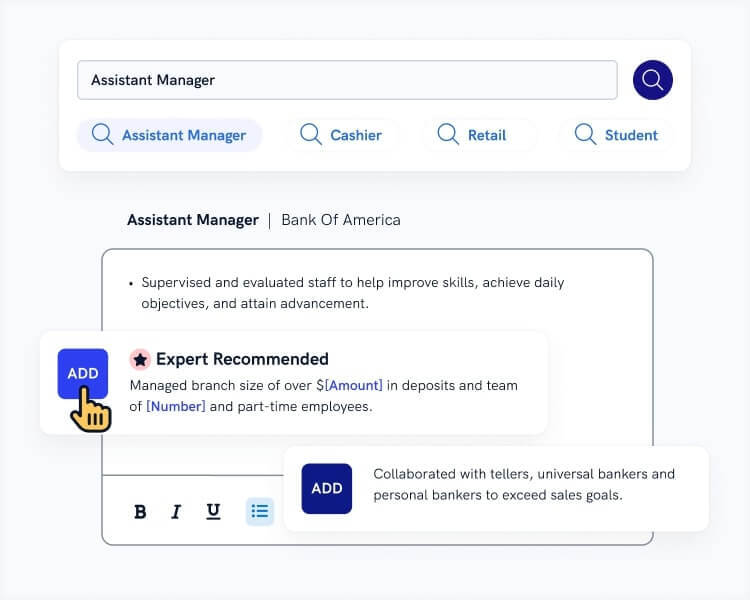 When you're done, our easy resume builder will score your resume and our resume checker will tell you exactly how to make it better.
How Many Years of Relevant Experience Do You Have?
To find out how many years of relevant experience you have, ask yourself: "How is your previous experience relevant to this role?". Add up all the years when you've been in a similar role, or used skills that are similar to the listed job duties and responsibilities. That will give you a rough estimate. Don't embellish this number too much, or you'll be faced with some awkward questions during the interview.
Remember that the list of "requirements" for applicants on job search websites is often the wish list of the hiring manager. Sometimes you'd have to be a unicorn to meet every single one of them, like the times when IT job openings require more years of experience with a programming language than the language has been out for. So keep things in perspective, apply for positions even if you don't quite meet the requirements, and let HR decide whether you have enough relevant experience.
What If I Don't Have Relevant Experience?
Even if you feel like you have no relevant experience, chances are you do. If you're writing a fresh graduate resume and you haven't had a job or internship yet, you can highlight school projects in your education section to mention the skills you have. Or if you're writing a career changer resume, you likely developed many of the soft job skills necessary in your new career from your previous one.
Read more: How to Build a Resume When You Have No Work Experience
Key Takeaway
If you're applying for a job, chances are you're confident you can do it and there's a reason why. You just have to prove your capabilities to HR by highlighting your relevant experience. Here's how:
Relevant experience is the single most important factor recruiters use to make hiring decisions.
Unrelated jobs, internships, volunteering, and freelance projects can all be sources of relevant experience.
Highlight your achievements and accomplishments, rather than just listing the duties and responsibilities of previous positions.
Focus your resume work experience section around related experience.
Think outside the box to discover impactful numbers to include.
Limit how far back you go if you're a more experienced candidate.
Plus, a great cover letter that matches your resume will give you an advantage over other candidates. You can write it in our cover letter builder here. Here's what it may look like: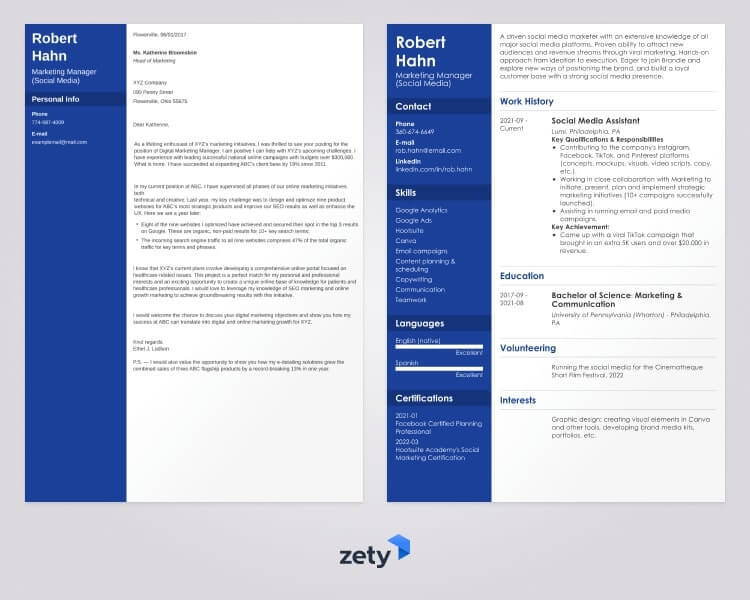 See more cover letter templates and start writing.
Thanks for reading! What else would you like to know about relevant experience? Let me know in the comments section below and I'll be happy to help. Ciao!
About Zety's Editorial Process
This article has been reviewed by our editorial team to make sure it follows Zety's editorial guidelines. We're committed to sharing our expertise and giving you trustworthy career advice tailored to your needs. High-quality content is what brings over 40 million readers to our site every year. But we don't stop there. Our team conducts original research to understand the job market better, and we pride ourselves on being quoted by top universities and prime media outlets from around the world.
Sources