9 Great Programming Projects for a Resume (Examples)
You can't apply for an IT job with a resume as clean as a newly formatted partition. Add the best programming projects to your resume to bring it to next gen levels of professional.
You've got your eyes on a sweet IT job with your name written all over it. You know you can do it. Problem is, you don't have much that can prove that. How can you scramble together some kind of portfolio to show recruiters you're worth your salt?
Easy. We've compiled a list of 9 programming projects for your resume that'll help you stand out like bug-free code. What's better, we have options for beginner and more advanced programmers, so whatever your level, we have something you can upgrade your resume with.
Want to save time and have your resume ready in 5 minutes? Try our resume builder. It's fast and easy to use. Plus, you'll get ready-made content to add with one click. See 20+ resume templates and create your resume here.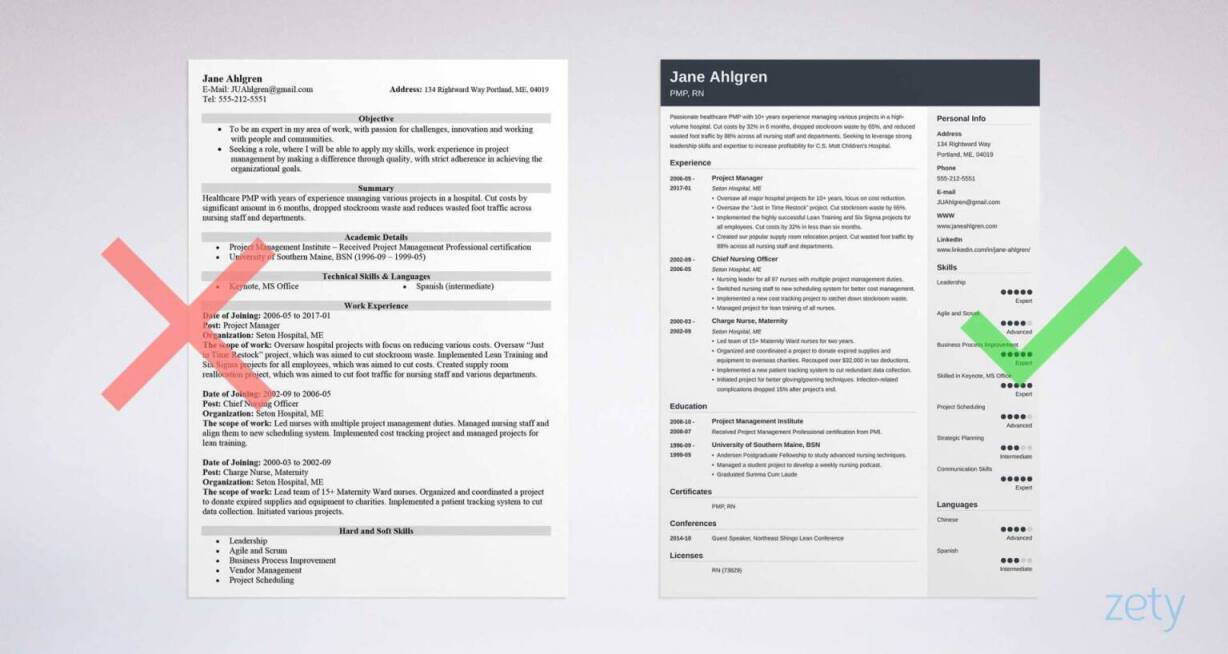 Sample resume made with our builder—See more resume examples here.
Check out our other articles centered around IT:
A List of Programming Projects for Your Resume
Listing programming projects on your resume isn't just about showing off what a great programmer you are. If you're an awesome programmer, great, but if you can also create something that's actually useful, then you've hit another level of amazingness that recruiters will take note of. This goes double if you can create something that resonates with the company you're applying to.
Some of you are experienced programmers and some are just starting out so find a harder or easier version of the programming projects that fit your experience and skill set.
Here are 9 programming projects for your resume that will make you stand out like Bill Gates in a computer science 101 class:
Gaming AI
Creating gaming AI takes things up a few pegs in terms of complexity. You're inherently trying to take complex behavior and turn it into ones and zeros.
If you feel up to it, go all out with creating sports based games or decision based play using game engine software.
Remember though, your programming project doesn't need to be the next best thing since Assassin's Creed. It's enough to take a simple game like Snake and include a couple of additions to make it a bit snazzier.
Programming skills you can prove: data structures, algorithms, game engines (e.g. Unity)
Read more: Technical Skills for a Resume
Voice and Face Recognition Software or Apps
Voice and face recognition is the way of the future so getting in on it now not only proves your technical skills, but also that you're a forward thinker.
Creating software to recognize your face and face to open a door or as a password enabling mechanism, for example, are a couple of great ways of demonstrating Python projects on your resume (Python is the third top tech skill employers want now just after Java and SQL).
Programming skills you can prove: algorithms, Python, data analysis, software development
Read more: Hard Skills for a Resume
Web Crawling/Scraping
This isn't about just creating a program that just scrapes the web— that has no end goal and is relatively useless unless you're scraping for some kind of gigantic database.
So you can do one of two things: you can build a website that uses the scraped information for some purpose or you can automate the scraping program to do something with that information on its own (for example, scraping the news and posting the top 3 articles on your social media feed).
Programming skills you can prove: automation, web development, web scraping, database management
Read more: The Best Computer Skills for a Resume
An Ad Board
This could actually be any kind of board where you utilize several different users and user inputs. Creating a board like an ad board or job board requires programming and UI that acknowledges the difficulty of matching different users with their needs.
This idea would also work for a site or app that is centered around barter trade.
Programming skills that you can prove: database management, web development, UI
Read more: Job Skills Employers Want to See
Game Mods
Whoever said that programming needs to just be serious apps? Take advantage of mixing pleasure with work and showcase game mods that you made to your favorite game.
Creating game modifications can prove both hard skills and soft skills since it uses both your creative thinking skills as well as programming skills.
And to answer your question—yes, non-game companies will be interested in this.
Programming skills that you can prove: SDK, 3D animation, modelling, coding (Python, C++, JavaScript)
Read more: Employability Skills for a Resume
Mobile Apps
Making a mobile app is one of the staple go-tos in the IT world. With today's tools and easy access to instructional videos, it's quite simple to make one or more apps.
There is one caveat here though— there is a huge mass of mobile apps out on the market so unless your app is mind-blowingly amazing, you'll be as visible as a drop of water in the ocean.
Another pomodoro timer or list app isn't going to cut it if you want to get your dream IT job. So you can go one of two routes— make the app more complex, or go with a simpler app, but a rare idea.
For example, a simple to-do list isn't anything to write home about. But sync that to-do list with Evernote, Google sheets or calendar, or OneNote and you have something much more interesting, useful, and complex.
Another idea is to take an app you already know and make it even better through upgrading its features, adding features, expanding or simplifying the UI, etc.
Programming skills you can prove: mobile app programming and development, UI, UX, API
Read more: Transferable Skills for a Resume
Forecasting Software
Everyone wants to be able to see into the future and you can help with that. Build a program that can extract meaningful relationships from large data sets. If that program can also make forecasts or predictions on the basis of those data sets, then you have an instant winner.
Remember to tailor your resume to the job you want. If you're applying for an IT job in the business world, create a financial forecast that will predict profits or losses. If you're applying for a job in marketing, try to forecast user/follower retention and growth.
Programming skills you can prove: data analysis and management, software development, forecasting, analytical skills
Read more: How to Write a Targeted Resume
A Website or Blog
Building a website or blog is one of the simplest programming projects you can work on. That doesn't mean that it has to be something uber primitive.
Let you mind go wild with what your website can offer or do to prove your programming skills. Websites are also a great addition to other programming projects such as web scraping or ad boards so they don't always have to be only stand alone projects.
Programming skills you can prove: HTTP server, UI design, HTML/JavaScript/CSS, database management
Read more: Extracurricular Activities in Your Resume
Business Process Management System
Everyone is interested in a system or program that can make their life easier. Business processes are a great source of tasks and operations that can usually be computerized through proper software.
Business processes can be very lengthy and complicated so start off with a smaller chunk. For example, HR dashboards can be very complicated, but you can tackle creating software for just timesheet management or calculating overtime.
Programming skills you can prove: general programming, UI, database and process management, web development, project management
When making a resume in our builder, drag & drop bullet points, skills, and auto-fill the boring stuff. Spell check? Check. Start building a professional resume template here for free.
When you're done, our free resume builder will score your resume and our resume checker will tell you exactly how to make it better.
How to Add Programming Projects to Your Resume
There are two different resume sections where you can add programming projects to your resume: your work experience section or the additional section in your resume.
Add programming projects to your work experience if you're writing a resume for an internship or writing a resume with no experience. This will put your projects at the forefront and grab the recruiter's attention.
If you already have some work experience, use the additional section of your resume for your programming projects.
In either case, list the name of the project, how long it lasted, what tools or technologies you used, and add a few bullet points about what you did and what you learned. Be specific and relevant to the job you're applying for.
Remember to also include any key achievements or awards that you're programming projects might have got you.
Read more: How to List Projects on a Resume
Key Takeaway
One thing— this isn't a be all, end all list. If you've worked on something different, that's great as long as it can prove certain skills to the hiring manager.
Think about your own life or those around you and think how it could be improved or made easier. Then try to come up with apps or software that can solve that problem. Just remember: tech technologies are in a constant state of flux. So there's no use listing Flash projects on a resume.
Plus, a great cover letter that matches your resume will give you an advantage over other candidates. You can write it in our cover letter builder here. Here's what it may look like: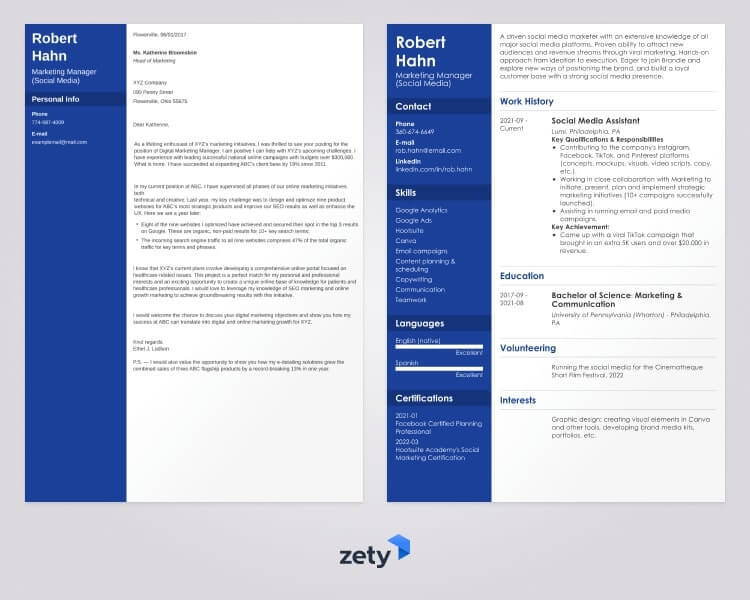 See more cover letter templates and start writing.
Thanks for reading! Do you have any questions about adding programming projects to your resume? Let us know down in the comments below!
About Zety's Editorial Process
This article has been reviewed by our editorial team to make sure it follows Zety's editorial guidelines. We're committed to sharing our expertise and giving you trustworthy career advice tailored to your needs. High-quality content is what brings over 40 million readers to our site every year. But we don't stop there. Our team conducts original research to understand the job market better, and we pride ourselves on being quoted by top universities and prime media outlets from around the world.
Sources