Technical Support Resume Sample & Job Description [20 Tips]
Do you need help writing your tech support resume? Our guide offers Tier 3-level support to fix up your resume and help you to land that interview.
To non-tech people, you're a wizard-like figure who appears out of nowhere, shares a nugget of ancient wisdom, casts a few spells, and magically fixes all of their problems.
Well, if only you could cast a spell that would land you a new tech support job in a few clicks…
While we don't do magic, we can offer you the next best thing: a step-by-step solution to the support ticket "Help, my resume keeps getting rejected".
Just follow a few simple steps to create a tech support resume that will take you straight to your new workplace.
This guide will show you:
A tech support resume example better than 9 out of 10 other resumes.
How to write a tech support resume that will land you more interviews.
Tips and examples of how to put skills and achievements on a tech support resume.
How to describe your experience on a resume for a tech support agent to get any job you want.
Want to save time and have your resume ready in 5 minutes? Try our resume builder. It's fast and easy to use. Plus, you'll get ready-made content to add with one click. See 20+ resume templates and create your resume here.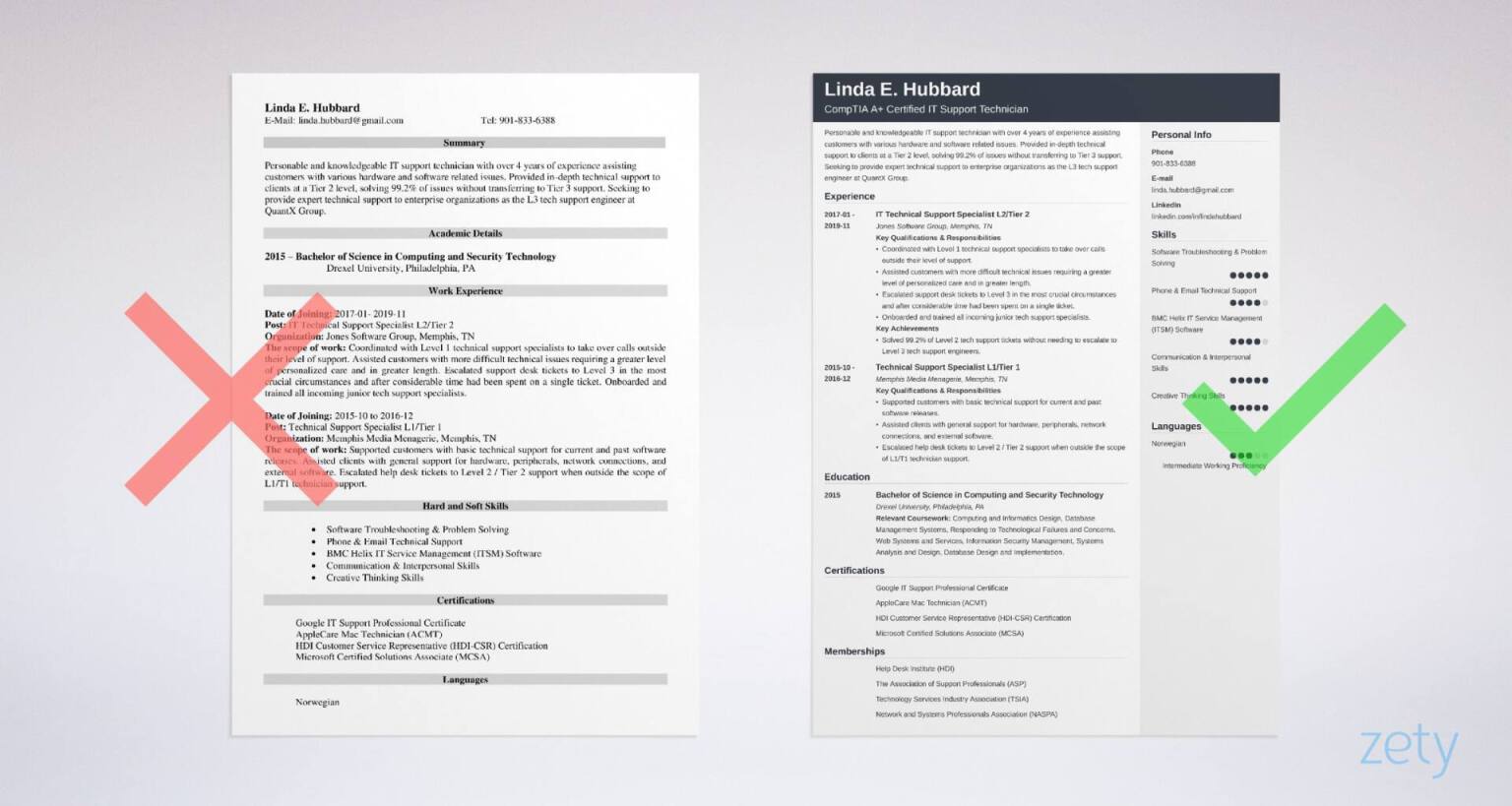 Sample technical support resume—See more resume templates here.