Have you checked your online presence before sending out your resume? Consider this:
Did you know that one of the first things recruiters do after looking at your resume is check your online presence?
What do you think they'll find?
Do you want a recruiter looking at your Facebook profile?
If you're shaking your head "no," that means it's time to spruce up your online presence.
But what if you aren't online? Then you have nothing to worry about, right?
Wrong.
Some employers won't even interview candidates if they can't find them online.
So, you need to give them something to work with - something professional. At the very least, you'll need to start with a LinkedIn profile and consider an online resume.
Here's an example of a professional online resume made using our resume builder:
Want to save time and have your resume ready in 5 minutes? Try our resume builder. It's fast and easy to use. Plus, you'll get ready-made content to add with one click. See 20+ resume templates and create your resume here.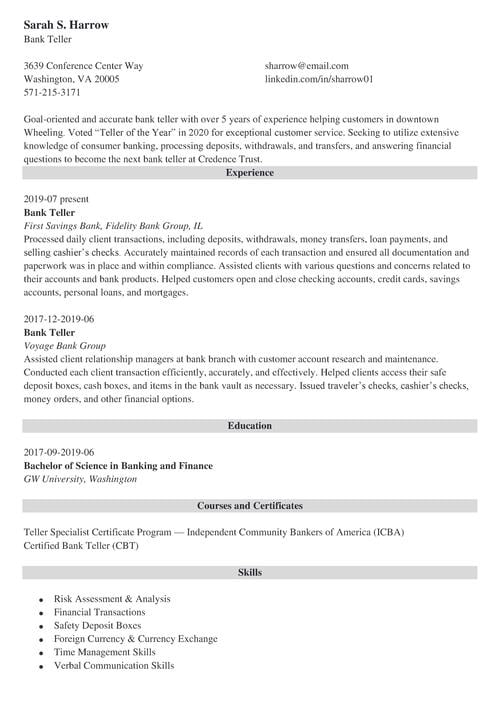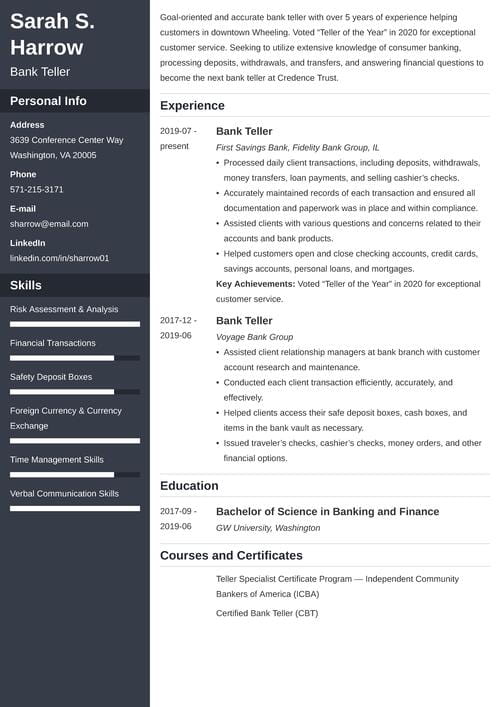 Sample resume made with our builder—See more resume templates here.