Welcome to the ultimate guide that'll show you how to create and optimize a LinkedIn profile—

You know, the kind of profile that makes you think "Wow, this really is me!"

The kind recruiters bookmark.

Industry insiders follow.

The kind that gets flooded with great job offers.
In this article, you'll find:
A complete, step-by-step guide to making a LinkedIn profile that attracts job offers.
Insider tips and little known hacks for optimizing your LinkedIn profile.
Advice on how to write your LinkedIn summary and headline to stand out from other users.
Best tips from HR pros on how to use LinkedIn's features to become the most sought-after professional in your industry.
Want to save time and have your resume ready in 5 minutes? Try our resume builder. It's fast and easy to use. Plus, you'll get ready-made content to add with one click. See 20+ resume templates and create your resume here.
Sample resume made with our builder—See more resume examples here.
Also check our Resume Examples for +500 Different Job.
If you are looking for more guides on writing your perfect resume, see:
Now__
How to Make a Good LinkedIn Profile—The Basics
Before we jump into more advanced strategies for creating LinkedIn profiles, let's cover some very important basics.
(If you feel like you don't need this introductory LinkedIn tutorial, scroll down to the next section, see great LinkedIn profile examples, and learn how to use LinkedIn like a pro.)
1. If you don't have a LinkedIn profile yet—get one!
It's not a matter of choice or preference.
It's necessity.
A recent study revealed that 90% of recruiters use LinkedIn to look for new employees.
Perhaps even more importantly—this report has shown that almost 40% of all employers might not interview you if they can't find you online.
LinkedIn is where they'll start looking.
How to create a LinkedIn profile?
It's easy as one-two-three. Just go to the LinkedIn sign up page and follow the instructions.
2. Get a LinkedIn custom URL
Why is it so important?
People will see it, read it, and might even have to type it. Plus, a LinkedIn profile link is a must in your job application contact info—
What would you rather click:
"linkedin.com/in/john-smith/" or "linkedin.com/in/HGygbg752ngugwg974"?
Exactly.
What's easier to type into the browser's address bar?
That's what I thought.
How to get a custom LinkedIn URL?
Go to your profile and click the "Me" icon at the top right corner on the homepage.

On the right rail, click "Edit public profile and URL."

In the top right corner of the screen, you'll see a tool for creating a customized link to your profile. There you can change your LinkedIn URL.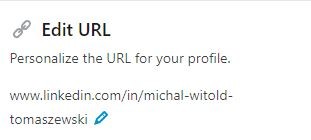 3. Want to get more job offers via LinkedIn? Let recruiters know you're open
In your Dashboard, just below your LinkedIn summary, there's a "Career interests" bar.

Click "Off" to turn it "On". Let recruiters know you're open to new opportunities.
This will take you to a new panel. You can now specify your career interests (such as positions, industries, and locations you're considering).
Perfect, get ready to receive personalized offers!
4. Want to relocate? Just pick a destination
Recruiters browse candidates by location.
Want to work in a different state? Easy.
Maybe somewhere abroad? Peasy—
Just click the pen icon (right of your profile) to edit your profile intro.
There, change your location to wherever you want.
5. Not looking for a new job at the moment? You can hide your profile.
Though I'd strongly advise against it. As an active professional, you should have a basic public LinkedIn profile everyone can view.
However, if, for any reason, you want to temporarily "disappear" from LinkedIn without deleting your LinkedIn account, here's how:
How to hide a LinkedIn profile?
Again, go to "Edit public profile and URL " in the right rail of your LinkedIn profile page.

In the right rail you'll see an "Edit visibility" section (third from the top).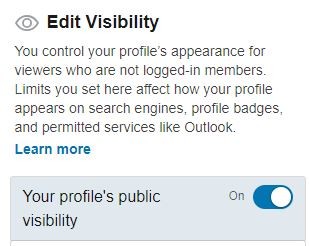 Select what information people see. You can make your profile visible only to your network or you can hide it entirely.
Alright, done with the basics.
Time for some more advanced LinkedIn profile tips. Let us show you how to improve your LinkedIn profile step-by-step, in no time!
By the way, in today's digital world, you need to know how to take care of your whole online presence if you want to avoid job-killing mistakes.
Learn how to do it from our comprehensive guide: How to Clean Up Your Online Presence Before Recruiters Look You Up
1. Understand How Recruiters Use LinkedIn to Find Candidates
What is LinkedIn?
LinkedIn is a professional networking site. For you, it's something between a social network and a job board. You use it to stay in touch with your professional connections and look for new career opportunities.
But for recruiters, LinkedIn is a search engine more than anything else.
They use it to look for candidates in a very similar way you use Google to find any information online.
Here's a sneak peek of what recruiters' LinkedIn search panel looks like:
LinkedIn Recruiters' Search Panel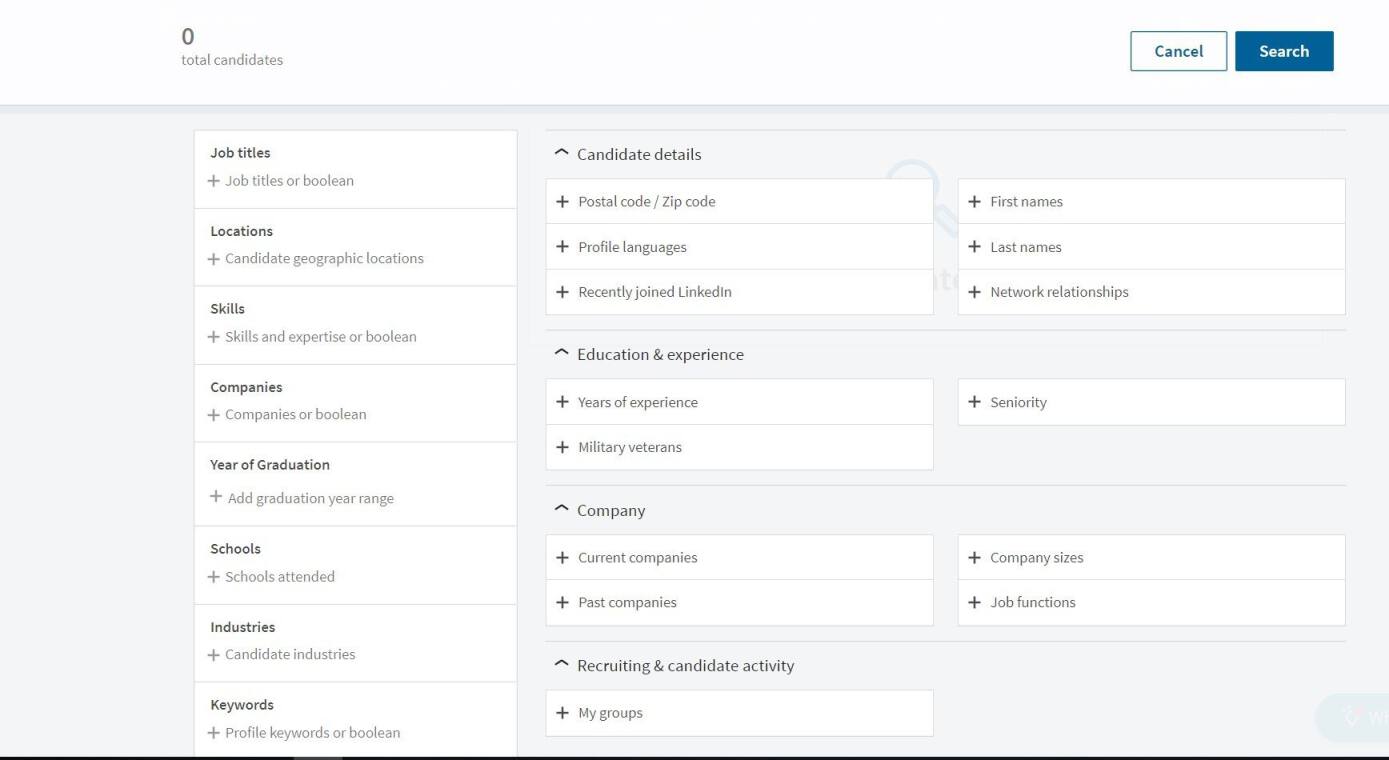 What's most important for recruiters is the bar on the left. They search for candidates based on:
Job titles
Skills
Industries
Keywords
You must use keywords relevant to your industry. Get to know what words and skills come up in job descriptions and other people's summaries. Keywords are an important part of searches made by recruiters. You want to use keywords from your industry that are also authentic and really describe you.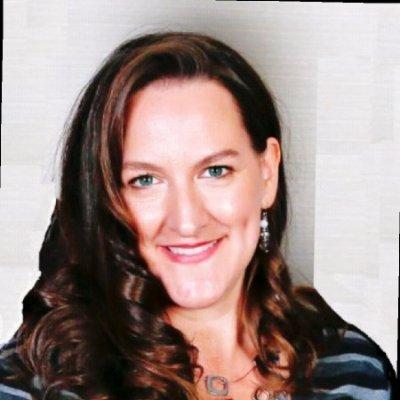 Julie Dossett
Communications Lead at LinkedIn Canada
What does it mean for you?
That the more diversified the keywords on your profile, the more job offers you're likely to receive.
Here's a sample view of a candidate's profile seen in the recruiters' results page:
LinkedIn Profile Sample—Recruiters' View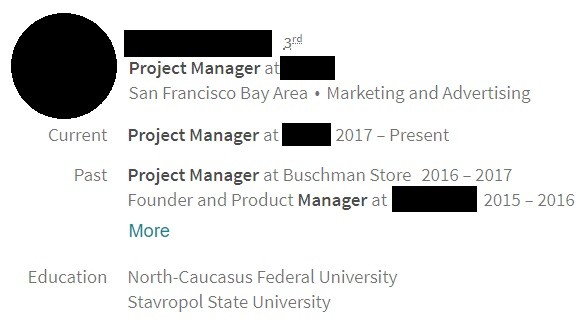 See? This candidate will likely show up in recruiters' search for a lot of various queries, such as:
Project Manager
Product Manager
Marketing
Advertising
Pro Tip: If you haven't already, start a free Premium LinkedIn account trial. It will let you learn the most important keywords in your industry. It will also suggest what you should include (or work on.).
And just in case you were wondering—LinkedIn recruiting is already a massive trend, and rapidly growing.
Reports have shown that interactions between recruiters and members have increased by 40% over the past two years. And it is so for a good reason.
This study reveals that sourced candidates (those found by recruiters through active search, not regular job applications) are more than twice as efficient to hire.
Plus, last year, more than 31% of all hires are proactively sourced.
So—
This means that recruiters like hiring via LinkedIn a whole lot better than most channels. You need to tap in to this source and get found.
But how?
Time to start crafting a profile they want to find!
2. LinkedIn Background Photo & Profile Picture—The First Impression
Here's a challenge. Find a more clichéd phrase than:
A picture is worth a thousand words.
Hard, isn't it? But it's equally hard to find a more truthful one. (All in all, why do you think Tinder became so successful?)
You judge by appearances. I do, too. And so do recruiters visiting your LinkedIn profile.
Actually, this Harvard study suggested that viewing images might sabotage our ability of analyzing verbal sings.
This means the wrong image will send the wrong signal.
I'm not saying that posting great LinkedIn background photo and profile picture will get you hired.
But I am suggesting that the wrong images (or no images) will be a turn-off for most recruiters.
Professional, visually appealing images guarantee to bias recruiters in your favor.
Here are some tips for picking and optimizing a LinkedIn background and a cover photo.
How to choose the right LinkedIn background photo?
Use the correct LinkedIn background photo size
The official size is 1584 x 396p. But remember that much of this space will get cropped out on smaller screens, for instance mobile phones or tablets, plus, the bottom part will be hidden behind your profile pic.
Picking a background image size of around 1000 x 140p will be your safest bet.
Don't go for stock images
When it comes to pictures, everyone can tell generic as soon as they see it.
Instead of browsing image stocks, get more creative and personal.
Here are some LinkedIn background photo ideas to consider:
Your office
Your product(s)
A reference to your company's visual identity
A poster with your credentials and achievements
A banner with a call to action (for instance, your contact details and an invitation to reach out to you)
Design your LinkedIn background image by yourself (in no time!)
Even if you're not a graphic design pro, you can find free tools and templates online to help you make a great-looking LinkedIn background.
For instance, you can check out these free LinkedIn background templates, pick one you like, and customize it.
You won't believe how easy it is. To give you an example—
I just used a free template from the list above and created this basic LinkedIn background image sample:
Sample LinkedIn Background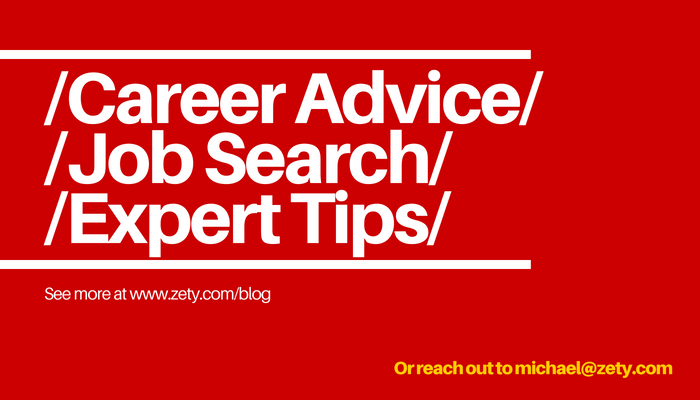 I timed myself.
It took me less than 2 minutes (109 seconds to be precise), from picking a template to downloading the ready-to-use image.
True, it's simple, but considering how little time it took, I'd say it's pretty cool.
Feel like you could use a more creative LinkedIn background photo? Well—get creative!
If you do some digging, I'm sure you'll find a free template that suits your needs and easily customize it so that it puts you on par with the best LinkedIn profiles out there.
Created your killer background image? Time for your LinkedIn profile picture.
How to choose the perfect LinkedIn headshot?
First of all, DO NOT use your ID photo.
It would make your whole LinkedIn profile look sloppy, unprofessional, and yourself—like a missing person.
Most candidates pick a photo taken during their company photoshoot—and it's perfectly fine. These pictures usually make one look elegant and respectable.
Don't have such a photo at hand? Don't worry!
With modern smartphone cameras, you don't need a professional studio to take a flattering pic. Just follow these tips:
Use a lot of light.
Choose a plain, neutral background.
Dress the way you'd dress to work.
Make sure your face takes up over 50% of the frame.
Aim for your eyes to be in the top third of the picture.
Take a lot of photos, trying out different angles and expressions—and then take your time to choose the best one.
That said, don't choose your LinkedIn profile picture by yourself. Ask for feedback!
Why is it so important?
In a word—science.
It's been proven that we're all hopelessly bad at judging our own pictures. Instead of obsessing over "which one of these makes my nose look smallest?"—have a friend or family member pick your LinkedIn profile photo for you.
Pro Tip: Don't even consider skipping your LinkedIn profile picture. Recent study revealed that profiles that include a cover photo receive 14x more views from recruiters.
Enough talking about images. Time to learn how to use words on your LinkedIn profile so that you can attract the best employers.
3. Get Your Name Right—I'm Dead Serious
How can one even get their name wrong, you might wonder.
Like this:
Recruiters might want to find you on LinkedIn by typing in your full name in the search panel. If you put a postgraduate degree, a certification, or other academic or professional titles next to your name, chances are your profile won't actually appear in the search results for your own name.
Limit your name to just that:
You can enter your credentials in the LinkedIn headline:
4. LinkedIn Headline—The Precious Space Most Users Don't Take Up
A vast majority of LinkedIn users have headlines that undersell them—their current professional titles, and nothing more than that.
But think about this—character count limit for a LinkedIn headline is 120. And it is so for a reason.
Best LinkedIn headlines make smart use of that space.
Use the headline for your LinkedIn profile as a short "advertising" slogan for your professional self. List your most relevant areas of expertise and skills.
Also, make it rich with your industry keywords—it's one of the first things recruiters will see on their LinkedIn search results page.
Have a look at these examples of great LinkedIn headlines.
Sample LinkedIn Headlines
right
Digital Marketing Manager | SEO | Google Analytics | Conversion Rate Optimization | Maximizing Profits
right
Customer Service Representative — Successful in increasing customer retention — Salesforce — Zendesk — Talkdesk
Not a seasoned professional yet? Check out this sample LinkedIn headline for students:
LinkedIn Headline for Students—Example
right
Penn State Law Student; Interested in Immigration and Personal Injury Law; Dean's List 2017; Penn State Law Blog Editor
A great, fully optimized LinkedIn headline? Check.
On to the next section.
5. LinkedIn Summary—An Introduction to Your Professional Persona
For starters, a few words of wisdom from a LinkedIn insider:
Completing the summary part is crucial. It shows who you are, what you have to offer, and what makes you special. Your LinkedIn profile shouldn't just be a list of jobs. The summary will help build your personality and reflect the person behind the LinkedIn profile.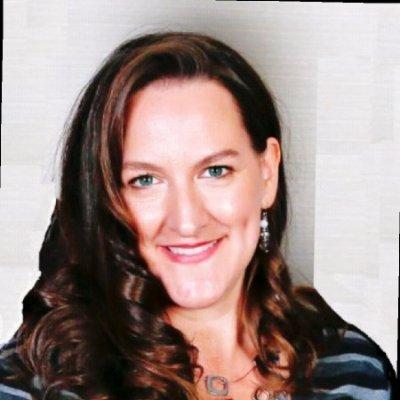 Julie Dossett
Communications Lead at LinkedIn Canada
Getting the proper LinkedIn headline is one of the things that determine whether a recruiter clicks on your profile or not.
After they do, your LinkedIn summary is the first thing they'll see. A good LinkedIn summary works like a "trailer" for the rest of your profile.
Much like a resume summary, its purpose is to show off your most relevant skills and best achievements. But there are some key differences:
Your LinkedIn summary can be much longer than your resume summary up to 2,000 characters. Max it out. Use as many industry keywords as possible (but make sure it's readable nonetheless!)
Unlike your resume summary, you can get truly personal on your LinkedIn profile. Tell a real-life story. Be entertaining yet professional. Reveal the human within.
Make it easy for others to contact you by adding contact information to your LinkedIn summary.
Your LinkedIn summary is the perfect place to add your portfolio—articles you've authored, graphic design projects, videos, and so on.
Even if you're not working in a creative industry, you can (and should) add multimedia to your LinkedIn summary. A newly added feature allows you to include media such as documents, photos, videos, and presentations—it's a great way to stand out from other LinkedIn users.
Because you can now upload media, we're seeing short, little introduction videos that have been shot using a phone. The videos are thirty seconds of "Hi, I'm Julie, and here's what I have to offer as a great hire." They can give a real sense of who you are and show that you're fully engaged in building your career path. It's a great opportunity for a recruiter to "meet" you—shows that you are very engaged in building and presenting your professional brand.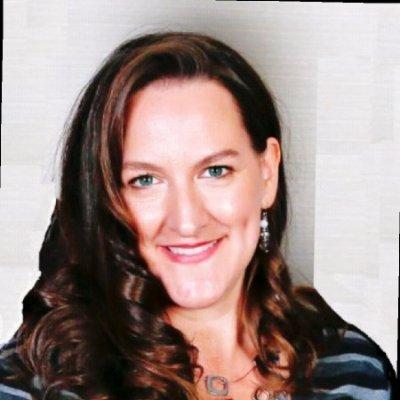 Julie Dossett
Communications Lead at LinkedIn Canada
Keep in mind that the more unique and personal your LinkedIn summary reads, the better. There's no universal LinkedIn summary template. It's something you have to craft 100% on your own.
But if you're hungry for some great LinkedIn summary examples to get you inspired, what better place to look than at the very source. Here's a list of the most amazing summaries hand-picked by LinkedIn experts themselves.
When making a resume in our builder, drag & drop bullet points, skills, and auto-fill the boring stuff. Spell check? Check. Start building a professional resume template here for free.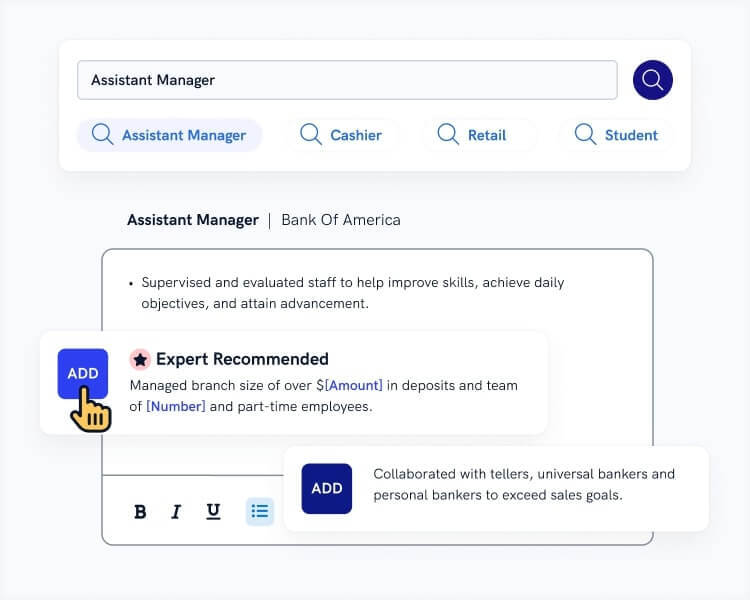 When you're done, Zety's resume builder will score your resume and tell you exactly how to make it better.
6. LinkedIn Skills and Endorsements—Another Keyword-Based Way to Help Recruiters Find You
LinkedIn allows you to add up to 50 skills in your Skills & Endorsements section.

While you can max this section out, only the top ten skills will show up in the top part of this section.

So, you will want to make sure that the first ten skills you add are your top skills. You will also want to make sure that these are keyword skills.
Pro Tip: When you add skills, LinkedIn will autosuggest things to you as you go. Choosing a suggested skill is better than entering one manually. The suggested skills are based on what recruiters search for on LinkedIn.

Looking for the hottest skills to optimize your profile so that it matches current trends?
LinkedIn study revealed the most sought-after hard and soft skills. Here they are.
Best Hard Skills to Add on LinkedIn
Cloud and Distributed Computing
Statistical Analysis and Data Mining
Middleware and Integration Software
Web Architecture and Development Framework
User Interface Design
Software Revision Control Systems
Data Presentation
SEO/SEM Marketing
Mobile Development
Network and Information Security
Best Soft Skills to Put on LinkedIn
Leadership
Communication
Collaboration
But anyone could just list a bunch of skills they think they have, right?
That's where LinkedIn endorsements come into play. They help verify your skills—the only way to get them is by other people from your network.

How do you get LinkedIn endorsements?

LinkedIn is a very reciprocal site. If you scratch backs, your back will get scratched. If you want endorsements and recommendations—start by giving them.

When you start building your network, ask the people you've worked with, your friends, your old professors, and fellow students to endorse your skills. And make sure you've already gone ahead and endorsed theirs in return.
7. LinkedIn Experience Section—Show You've Got What It Takes
LinkedIn experience section works much the same as its resume counterpart. The difference is that you can add so much more on LinkedIn.
Here's how to get your LinkedIn experience right:
Include all jobs you've had. Recruiters want to see continuity in your work history. Employment gaps are red flags.
Underneath each job, include approximately six bullet points describing the scope of your responsibilities at that job.
Don't write only about your duties. Focus on your achievements. Don't just show recruiters what you did—highlight how well you handled it.
To format your LinkedIn bullet points well:
Start with an action verb (or first person + action verb).
Follow it with a specific task.
Use numbers whenever possible.
Like in these sample LinkedIn job descriptions:
LinkedIn Experience Examples
right
Initiated (action verb) a targeted email marketing campaign (specific task) that resulted in a 15% upswing (quantifiable result) in newsletter registration.
Right
I spearheaded (action verb) a Corporate Social Responsibility (CSR) initiative (task) that boosted employee involvement by 40% (quantifiable point) in 2017.
Fine, so now you've learned how to craft your profile from A to Z.
Just sit back, relax, and wait for these job offers from unicorn companies.
Well.
No.
Not so fast.
LinkedIn job search is an art, all because LinkedIn is a dynamic environment.
Its power lies in the networking capabilities it provides. Having a great profile is a must. But it will get you nowhere unless you go out there and interact with your network!
8. Your LinkedIn Network—Best Tips On How to Make the Most of It
Using LinkedIn is not entirely different from interacting on any other social media platform: Facebook, Twitter, or even Instagram. The only difference is, LinkedIn has a specific purpose: networking with fellow professionals.
Here are the best LinkedIn networking tips:
1. Build Your Network
You don't need to be a super connector with 500+ connections to make LinkedIn work for you. At the same time, fewer than 50 doesn't look great.
A small network might suggest you're not an established expert, that you're starting from scratch, or that people don't like you.
You need to start building your network!

When you ask people to be a contact on LinkedIn, make sure you send personal messages and reminders of how you met.

If you get random requests from people you don't know, but who are in your industry, add them as well. The general rule of thumb here is: the more, the merrier. Really.
2. Joining Groups and Adding Influencers
If you're a new user or a student, the easiest way to start networking is to join groups. Start with the alumni associations linked with your university.
Start by joining groups linked with your university. You'd be amazed how generous these people can be with their time and advice - as long as you are professional and thoughtful in engaging with fellow members. Next, start joining groups in your industry, sector, and company and start asking questions! It's a fantastic source of connections and information.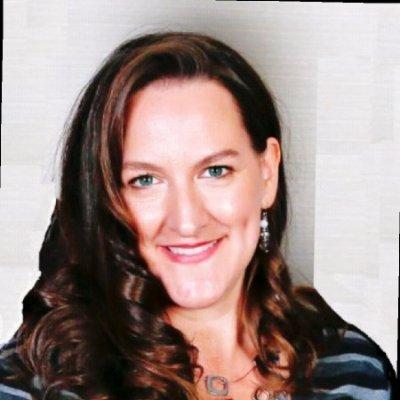 Julie Dossett
Communications Lead at LinkedIn Canada

Starting to follow influencers is another great way to keep track of what's happening in your industry.

If you join groups and add influencers, you won't have to look far when you need keywords for your profile or resume, when you need to do research for a new job, or when you simply need some inspiration.
3. Sharing and Posting Content
In the meantime, share interesting content that shows up in your feed and think about posting content you've created.

Part of what you're trying to do on LinkedIn is build up your personal brand online.

One of the ways to do that is to tap into the knowledge on LinkedIn and curate it for your connections.
LinkedIn is a repository of insight. People are publishing on the site now, and they are debating and discussing different issues. If you pay attention to what people are talking about, you can arm yourself with that information. You'll become a knowledgeable person who can understand issues and topics with anyone in your field.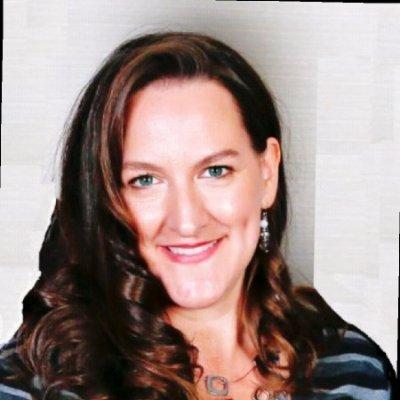 Julie Dossett
Communications Lead at LinkedIn Canada

If you've read up on a topic and feel that you have strong, unique things to say about it, go ahead and write a short 300-word post.

Writing will allow you to begin to craft your professional voice and build your professional brand.

The bottom line is to engage. You want to be active on LinkedIn by liking, commenting, sharing knowledge, and posting interesting articles.
And if you'd like to learn more about the power of networking, here's a real-life story of a woman who networked her way into a $100,000+ job, in her 20s, with no degree: The Power of Networking—How to Network Your Way into Any Job You Want
"Fine," you might say, "all that is great, but I need a job now. LinkedIn and networking cannot guarantee that. I still need my good 'ol resume."
Fair enough. But LinkedIn can help you out here as well.
9. LinkedIn Resume Assistant—The Easiest Way to Make a Resume in MS Word
LinkedIn belongs to Microsoft. That's why, if you have a recent version of MS Word, you'll get access to LinkedIn Resume Assistant.
Just go to: Review > Resume Assistant > Get Started
Then, select roles and industries you're interested in and the Resume Assistant will provide you with examples you can adjust to reflect your own experience and skills.
All sample entries Resume Assistant suggests are based on other users' public profiles.
This also means that other people can get tips based on the contents of your LinkedIn account.
Don't want it? You can always opt-out in your LinkedIn privacy settings.
But guess what?
Even with expert help, messing around with resume layout in MS Word is a pain.
Unless you're a true MS Office pro, nothing looks as good as you want it to.
That's what you've got us for.
You can always choose to use our resume builder.
What about adding a resume to LinkedIn?
You can do it in no time. Have a look:
How to Add a Resume to LinkedIn?
Click "Me" in the top right, then "View profile."
Click on the pencil icon on the right hand side of your profile photo.
Scroll down to the very bottom.
Click "Upload" and, well, upload your resume file.
The file name and description will be automatically blank—edit them so that the file name of your resume is professional, and your resume description—appealing and rich in keywords.
Click "Apply," and then "Save."
That said, adding a comprehensive resume to your LinkedIn won't make up for a sloppy profile and lack of networking efforts.
Plus, a good resume is a resume tailored to a specific job. One generic "master" resume makes little sense on your LinkedIn—your profile should contain all that information anyways, plus tons of additional details.
But hey, you've already learned that, right?
Plus, a great cover letter that matches your resume will give you an advantage over other candidates. You can write it in our cover letter builder here. Here's what it may look like: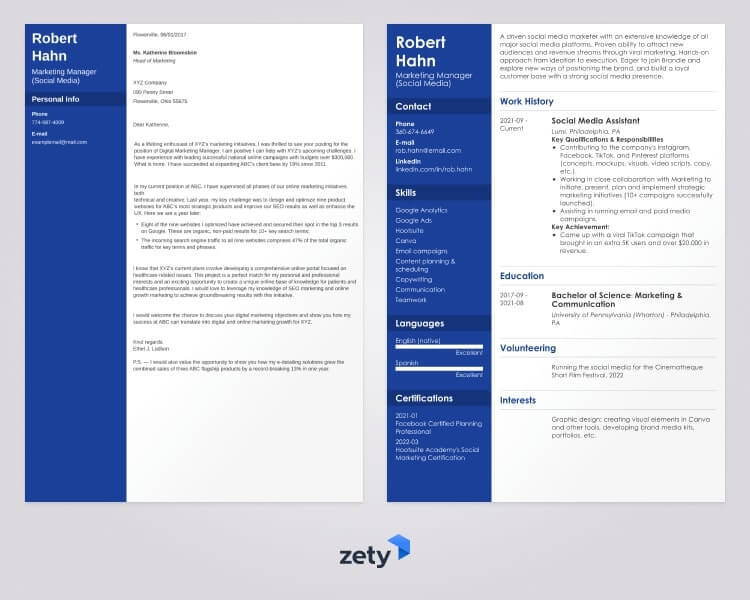 See more cover letter templates and start writing.
Key Takeaway
Here are the best LinkedIn profile tips for job seekers to land you top job offers without much effort:
Pack your LinkedIn profile full of industry keywords: sprinkle them throughout your headline, summary, skills list, and descriptions of past jobs.
Have a professional profile picture and a unique background photo.
Max out your headline to grab recruiters' attention when they scroll through LinkedIn search results.
Write a LinkedIn summary that showcases your best achievements and reveals your distinct personality.
Network, network, network. LinkedIn is not your online resume. It's a place where you engage with other professionals and build your personal brand.
Got more questions about optimizing your LinkedIn profile? Want to share your tips and insights? Drop me a line in the comments and I'll get back to you right away. Let's chat!