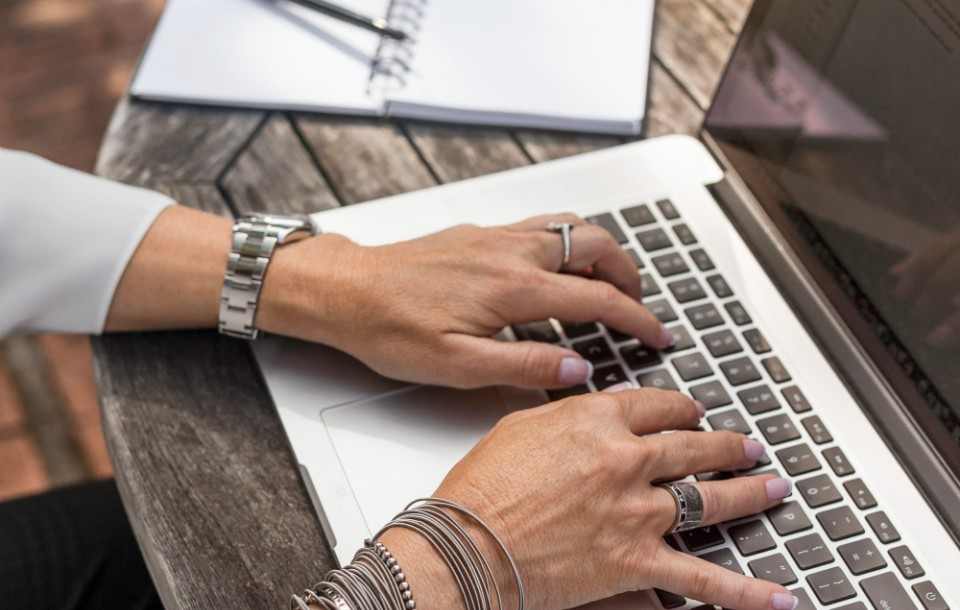 The Best Skills to Add to LinkedIn (List + How To)
Is your LinkedIn skills section letting you down? See if your own skills match up to the latest recruiting trends and learn how to update your profile.
LinkedIn has 722 million members spread across 200 countries and regions worldwide. With such a broad coverage, it's fair to say that it's one of the most valuable resources for people looking to network and improve their career prospects.
But far too many people squander the opportunities it offers. An out of date, subpar profile is pretty much useless. There's an easy way to fix that though. Optimize your LinkedIn skills section and you'll instantly make your profile more attractive to recruiters and hiring managers.
So if you want to unlock the true potential of your LinkedIn profile, read on. This guide will show you:
Why it's important to update your LinkedIn skills.
How to manage your skills on LinkedIn.
The best skills to add to LinkedIn to boost your hireability.
Want to save time and have your resume ready in 5 minutes? Try our resume builder. It's fast and easy to use. Plus, you'll get ready-made content to add with one click. See 20+ resume templates and create your resume here.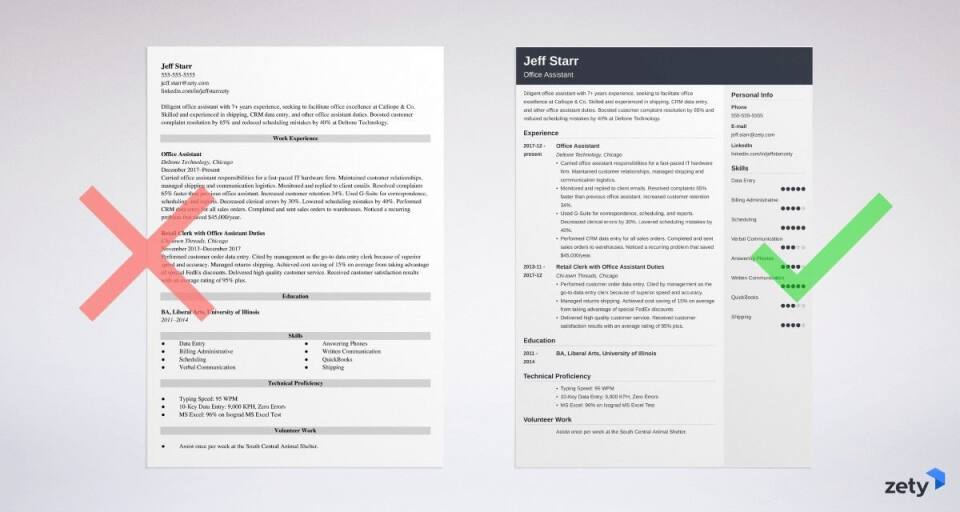 Sample resume made with our builder—See more resume examples here.
And when you're done, we have plenty of other career advice for you too.
LinkedIn Skills Resume Example
Jeff Starr
555-555-5555
jeff.starr@zety.com
linkedin.com/in/jeffstarrzety
Diligent office assistant with 7+ years experience, seeking to facilitate office excellence at Calliope & Co. Skilled and experienced in shipping, CRM data entry, and other office assistant duties. Boosted customer complaint resolution by 65% and reduced scheduling mistakes by 40% at Deltone Technology.
Work Experience
Office Assistant
Deltone Technology, Chicago
December 2017–Present
Carried office assistant responsibilities for a fast-paced IT hardware firm. Maintained customer relationships, managed shipping and communication logistics.
Monitored and replied to client emails. Resolved complaints 65% faster than previous office assistant. Increased customer retention 34%.
Used G-Suite for correspondence, scheduling, and reports. Decreased clerical errors by 30%. Lowered scheduling mistakes by 40%.
Performed CRM data entry for all sales orders. Completed and sent sales orders to warehouses. Noticed a recurring problem that saved $45,000/year.
Retail Clerk with Office Assistant Duties
Chi-town Threads, Chicago
November 2013–December 2017
Performed customer order data entry. Cited by management as the go-to data entry clerk because of superior speed and accuracy.
Managed returns shipping. Achieved cost saving of 15% on average from taking advantage of special FedEx discounts.
Delivered high quality customer service. Received customer satisfaction results with an average rating of 95% plus.
Education
BA, Liberal Arts, University of Illinois
2011–2014
Skills
Data Entry
Billing Administrative
Scheduling
Verbal Communication
Answering Phones
Written Communication
QuickBooks
Shipping
Technical Proficiency
Typing Speed: 95 WPM
10-Key Data Entry: 9,000 KPH, Zero Errors
MS Excel: 96% on Isograd MS Excel Test
Volunteer Work
Assist once per week at the South Central Animal Shelter.
Why Is It Important to List Your Skills on LinkedIn?
First of all, LinkedIn isn't like other social media. It's not there for liking cat pictures and adding friends you've never met in real life. It's an important way of building professional networks and showing off your abilities to employers and recruiters.
They use LinkedIn to find suitable candidates, so if you're actively looking for a job or even just open to new opportunities you should make sure that you engage their interest. According to GS Kumar, a job search trainer, the way recruiters find candidates on LinkedIn is pretty simple.
Recruiters search the LinkedIn database for candidates that have a specific set of qualifications and/or keywords in their Profile.

After searching the database, recruiters get served with "search results" that include a Profile view for each candidate.

As a job seeker, you want to consistently show up in search results for candidates with your set of qualifications.
If you don't have the right LinkedIn skills list you're not going to turn up in recruiters' searches and you're not going to get contacted about job opportunities. And the vast majority of recruiters do use LinkedIn. According to one survey a full 90% of recruiters use LinkedIn to source candidates.
Your LinkedIn profile also feeds through to Google, giving you another channel for recruiters to discover your expertise.
And as LinkedIn's own statistics report:
Members with 5 or more skills listed are contacted (messaged) up to 33x more by recruiters and other LinkedIn members, and receive up to 17x more profile views.
The conclusion is clear. If you're not making use of your skills on LinkedIn then you're going to miss out on a lot of opportunities. But just like when you're writing a resume, you can't just take a spray and pray approach and list any skill that comes to mind. You have to be targeted and choose the skills that are most in demand.
Read more: How to Put LinkedIn on a Resume
Best LinkedIn Skills List to Attract Recruiters and Hiring Managers
Some employability skills vary depending on your industry and seniority. But some are universal and highly sought after regardless of your role. Soft skills in particular are highly valued, as the U.S. Chamber of Commerce pointed out in a report on bridging the soft skills gap.
While technical skills are often industry-specific, soft skills such as professional communication, critical thinking, collaboration, and time management are valued by employers across sectors.
There are also certain hard skills that are particularly prized by recruiters due to being in high demand and short supply. We're going to look at both types, and by the time we're done you'll be able to select the very best LinkedIn skills for your own profile.
One proviso though, just as you shouldn't lie on a resume, you shouldn't lie on your LinkedIn profile. Make sure they're skills you actually have.
And we didn't just pull this skills list out of thin air. These are the top skills employers are seeking according to LinkedIn themselves. So let's take a look.
Top Soft Skills to Add to LinkedIn
1. Creativity
Innovation and the ability to come up with new solutions is a key requirement for every business. Creative thinking is highly desirable to employers and a great addition to your LinkedIn skill set. Here are some examples of skills that fall under the creativity category.
Lateral thinking
Open-mindedness
2. Persuasion
The ability to influence others and win them over to your way of thinking is another critically important skill for success in the workplace. It's a type of communication skill and involves the ability to effectively persuade others both verbally and in writing.
3. Collaboration
This one falls under the heading of interpersonal skills and it's another example of your ability to work effectively with others. Working together to achieve a common goal is a must-have for every business and another top skill for your LinkedIn profile. Collaboration skills are also known as teamwork skills, and either variation will make a good addition to your LinkedIn skills list.
4. Adaptability
Just like death and taxes, change is one of life's only certainties. Adaptability is the ability to thrive in a changing environment, maximizing opportunities and overcoming challenges. Organizations and their employees have to be adaptable to survive and thrive. As the Harvard Business Review points out:
Those that thrive are quick to read and act on signals of change. They have worked out how to experiment rapidly, frequently, and economically—not only with products and services but also with business models, processes, and strategies.
So adaptability is an essential transferable skill for LinkedIn. You could also express this ability as flexibility, strategic thinking and change management.
5. Emotional Intelligence
Don't dismiss the power of emotions. Automation is increasing, and many of us are working remotely, but that doesn't change the fact that a fundamental part of working life is dealing with other human beings. Being able to understand and respond to your own emotions and those of others is key to successfully communicating with colleagues and customers. Here are some good emotional intelligence skills to put on LinkedIn.
Empathy
Conflict resolution
Resilience
You've just seen five of the best LinkedIn skills for any candidate. They're all genuinely useful key skills for any career. Now let's take a look at some more specific skills.
Read more: How to Upload Your Resume to LinkedIn
Top Hard Skills to Add to LinkedIn
The following list consists of the most in-demand hard skills according to LinkedIn. So if you already have any of these abilities then they're a must for your LinkedIn skills list. And if you don't, then you'll know just what you need to brush up on.
1. Blockchain
Most people have heard of Bitcoin but there's more to blockchain than magic internet money. It's a unique way of storing, transmitting and validating data online. Its applications are as varied as supply chain logistics, securing personal data, validating identity and authenticity, voting verification and cross-border transactions. But despite the growing demand there are still very few candidates qualified in the field. So blockchain is one of the best skills to add on LinkedIn. Here's a few examples of blockchain skills for your LinkedIn profile.
Solidity
Cryptography
Smart contract development
Blockchain architecture
Dapp development
Data structures
Distributed ledger expertise
2. Cloud Computing
The number two spot also goes to an IT skill. Cloud computing refers to computer services that are delivered remotely, without any direct input by the user or their device. So for example, when you store files in Google Drive, they're in the cloud and accessible from any location. As more businesses are run on the cloud, the demand for cloud computing skills increases. Here's a few of the best skills to add on LinkedIn to prove your cloud computing chops.
Microsoft Azure
Google Cloud
Cloud deployment and migration
DevOps
Serverless architecture
3. Analytical Reasoning
Analytical skills refer to your ability to understand and uncover insights from data. It can be as simple as working out why a budget was overspent to the complexities of spotting patterns in customer demographics and spending habits. Whatever the business, it needs talented employees who can analyze data to capitalize on opportunities, overcome challenges and make solid decisions. The good news is that it's a broad area of expertise, so there are plenty of examples of these skills to put on LinkedIn. Here's a few ideas.
Communication
Data and metrics interpreting
Data mining
Diagnostics
Forecasting
Organization
Problem-solving
Reporting
Research
Troubleshooting
4. Artificial Intelligence
Artificial intelligence enables machines and devices to learn from experience and perform human-like tasks. It can also enhance and improve upon the abilities of humans, managing labor intensive tasks more speedily and efficiently. According to one report, it has the potential to deliver additional economic activity worth an extra $13 trillion by the year 2030. Those are big bucks, and that value means it's a good choice when you're considering what skills to put on LinkedIn. Here are some AI skills examples.
Machine learning
Python
Java
R
Robotics
Algorithm development
Spark
5. UX Design
It sounds like one of those Silicon Valley hipster buzzwords, but we all benefit from UX design. It's simply a way of creating products and services to be meaningful and relevant to their human users. UX stands for user experience, and that's the key. It's all about creating a positive user experience rather than just mere functionality. That sense of satisfaction you get from using a beautifully designed website or app? That's UX at work. It's a powerful weapon in any LinkedIn skills arsenal.
6. Business Analysis
Business analysis is a crucial skill in every profession. It consists of the ability to identify business needs and determine solutions to business challenges. And let's face it, every organization has needs and challenges. Whilst business analyst is a specific profession in and of itself, all good employed should have some business analysis abilities. Here are some good skills to list on LinkedIn to show them off.
Statistical analysis
Stakeholder analysis
Being detail oriented
Process improvement
Microsoft Access
SQL
Benchmarking
Gap analysis
7. Affiliate Marketing
This skill is a more recent addition to the power list of LinkedIn skills. Affiliate marketing is rapidly growing and eating into the market share formerly held by traditional advertising channels. It works by using other individuals or companies to sell/promote your product or service, they then earn a commission for what they sell. It's particularly targeted to social media influencers, their powerful reach means companies can access a huge number of potential customers. As an increasingly lucrative promotional method it's a very attractive skill to list on LinkedIn.
8. Sales
Here's a nice simple one. Every commercial venture needs good sales people. They're as valuable today as they ever have been and this skill stands the test of time as one of the top skills that companies need. Take a look at a few sales skills examples to put on your LinkedIn profile.
Client relationship management
CRM software
Customer needs analysis
Lead prospecting
Lead qualification
Product knowledge
Rapport building
Referral marketing
Relationship building
9. Scientific Computing
Scientific computing is the use of advanced computing technologies to solve complex problems. It's the skill set held by professionals such as data scientists, data engineers, and software architects. These are some skills you can put on LinkedIn to show your knowledge of this discipline.
Hadoop
OpenRefine
TensorFlow
Matplotlib
Debugging
Quantitative analysis
Programming
Cloudera
10. Video Production
This one seems very specific, and almost a little out of place on this list. But companies are in desperate need of video production professionals because their customers just love videos. According to one marketing company that crunched the numbers, video promotion is 600% more effective than print and 60% of website visitors would choose watching a video over reading text. Any company worth its salt wants a slice of that very effective pie, hence why video production finishes off our LinkedIn skills list. Here are a few video production skills that would make a great addition to your profile.


Adobe CS6
Animation
Avid Media Composer
Blender
Editing
Logging clips
Pro Tools
Transcription
Voice-overs
Read more: 99 LinkedIn Profile Tips: From Summary & Headline to Images
When making a resume in our builder, drag & drop bullet points, skills, and auto-fill the boring stuff. Spell check? Check. Start building a professional resume template here for free.
When you're done, Zety's resume builder will score your resume and tell you exactly how to make it better.
How to Add Skills on LinkedIn
Now you know how important your LinkedIn skills are, and which ones are most in-demand I bet you're itching to update your profile. So here's a quick step-by-step guide to show you how to add a skills section if you don't have one yet, and how to update your skills list if you do.
How to Add a Skills Section to Your LinkedIn Profile
Click the "Me" icon on the top of the LinkedIn homepage.

Click the "View Profile" button in the dropdown.

Click on the "Add profile section" button below your name.

Click on "Skills" in the dropdown.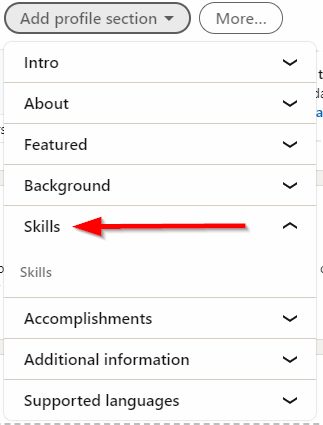 Type a skill into the text box and then click on it from the dropdown that appears. Once you click on it then it gets added to your LinkedIn skills list.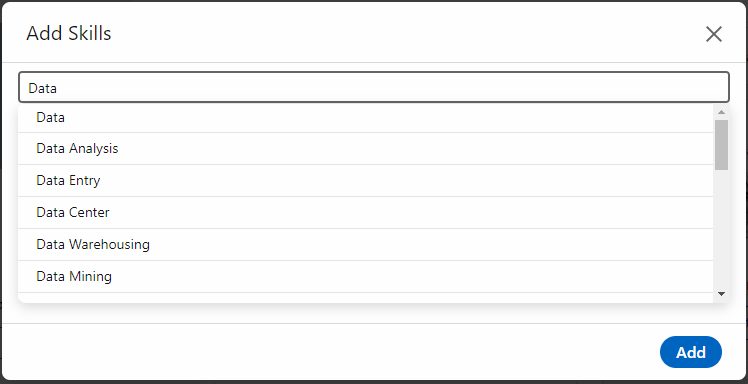 How to Update Your LinkedIn Skills Section
It's important to edit your profile regularly and keep it up to date, particularly if you're actively hunting for a new job.
Now we'll show you how to add and remove items from your skills list.
Here's how to add more skills:
Click the "Me" icon on the top of the LinkedIn homepage.
Click on "View profile"
Scroll down to your Skills and Endorsements section and click "Add a new skill."
Type the skill name in the text box in the popup window and then click on it from the options that appear. If it doesn't appear then type it in full and click on it to add. You can also add skills from the "Suggested skills based off your profile" options. Then click "Add" to finish.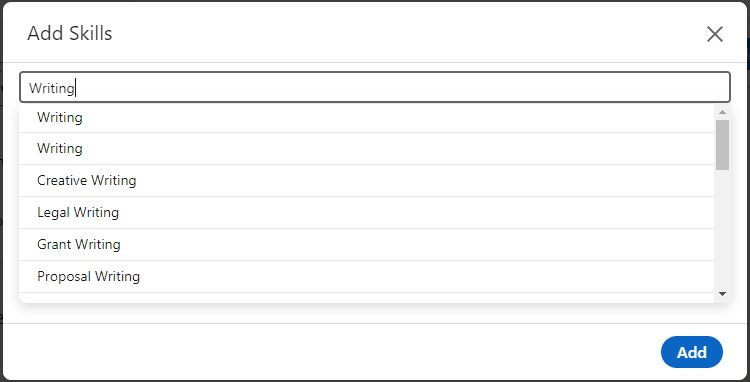 How to remove skills on LinkedIn:
Click the "Me" icon on the top of the LinkedIn homepage.
Click on "View profile"
Scroll down to your Skills and Endorsements section and click the edit button, it's a pencil icon.

Scroll to the skill you want to delete in the popup, and click the delete button, it's a trash can icon.

Click the Save button at the bottom of the popup.

Remember to add LinkedIn skills to your cover letter. A great cover letter that matches your resume will give you an advantage over other candidates. You can write it in our cover letter builder here. Here's what it may look like: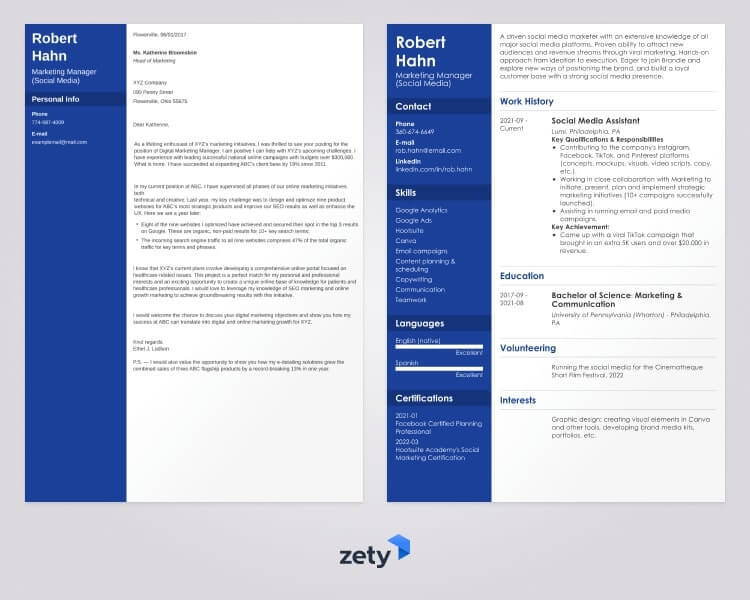 See more cover letter templates and start writing.
Key Takeaway
Having an up-to-date LinkedIn skills list is essential. You need to keep upgrading and refreshing your skills list to stay on point and competitive. It increases your chances of being found by recruiters if you're actively looking for work, and could get you head-hunted for new opportunities.
We've also shown you some of the best skills to add to your profile based on research from LinkedIn itself. If you have any of the abilities we've listed then make sure you add them.
And apart from the list we've given you, check out job ads in your industry and see which skills are mentioned most often. This will give you an idea of what the most in-demand skills are.
Thanks for reading. If you'd like to know more about good skills to put on LinkedIn then please let us know in the comments section. We're here to help.