Here's the most useful writing skills guide this side of Malcolm Forbes.
Why will it get you hired?
Because it does more than list the best 160 skills for writing.
It shows how to put them on a resume.
To get that dream job—
You can't say, I'm great at writing.
You have to list the exact skills the employer wants.
Then prove it with achievements.
This guide will show you:
A great list of writing skills for various jobs.
Writing tips for how to improve writing skills.
The importance of writing skills on a resume.
How to prove your writing skills so employers want to call you.
Want to save time and have your resume ready in 5 minutes? Try our resume builder. It's fast and easy to use. Plus, you'll get ready-made content to add with one click. See 20+ resume templates and create your resume here.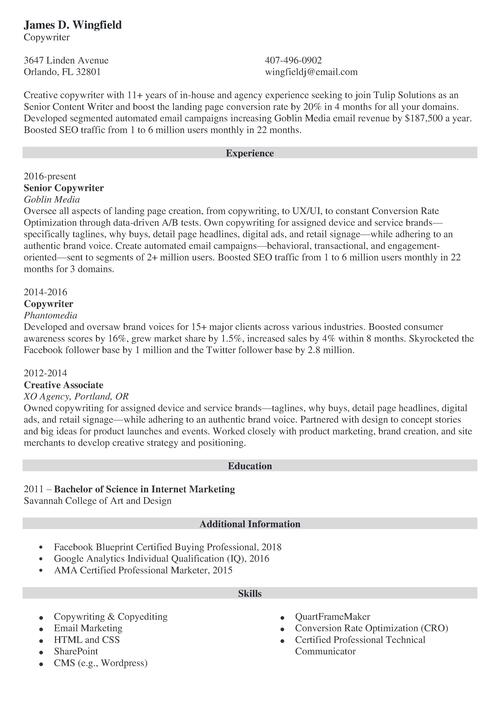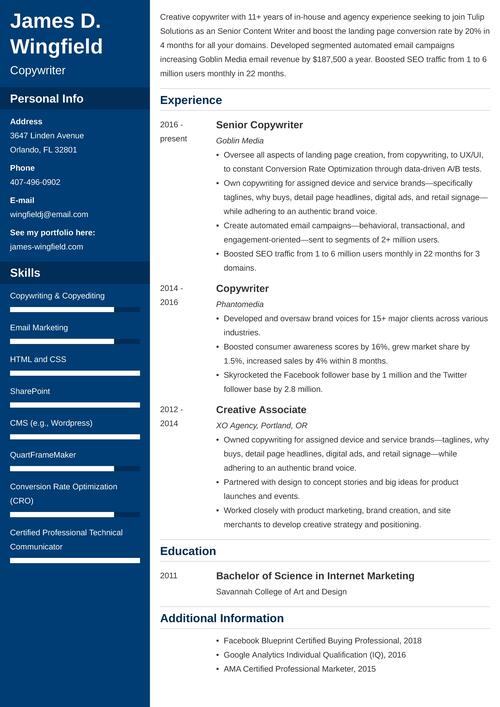 Sample resume made with our builder—See more resume templates here.