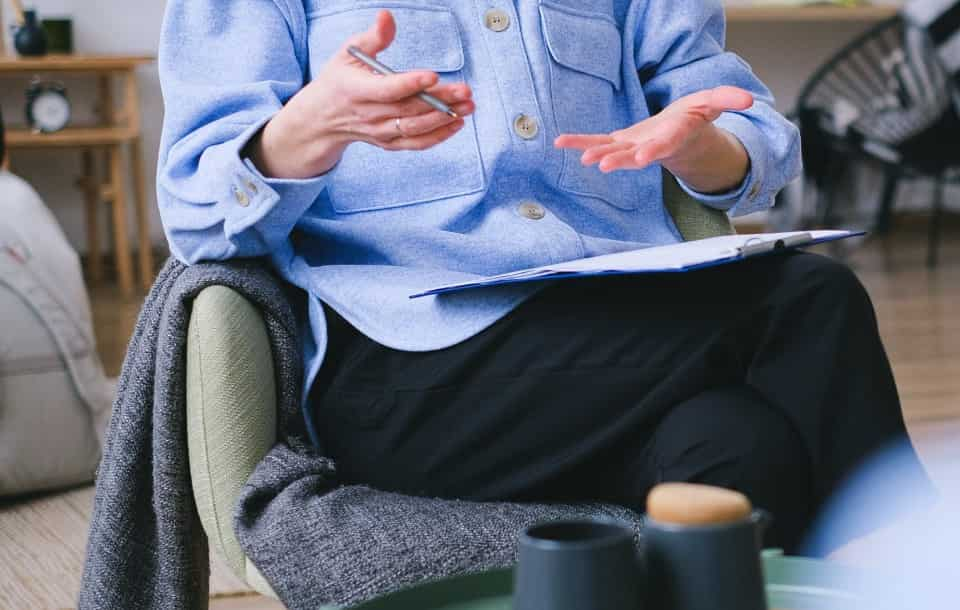 Psychology Cover Letter: Examples & Writing Guide
Is lacking a job-winning psychology cover letter standing in the way of your professional self-actualization? Don't worry: you've come to the right place. Let's get to writing!
Psychology experts are known for their ability to unlock the secrets of the mind. But when it comes to your cover letter, is it as insightful as your analysis?
In a few short minutes, you'll learn how to take your psychology cover letter game up a notch (or several). So join our psychology cover letter counseling clinic to help you write an application that lands you a job.
This guide will provide you with all the help you need on your way to scoring a great psychology job, no matter if you're aiming for clinical psychology, becoming a child psychologist, or any other occupations. We'll also show you the best psychology cover letter example you have ever laid your eyes on.
Want to write your cover letter fast? Use our cover letter builder. Choose from 20+ professional cover letter templates that match your resume. See actionable examples and get expert tips along the way.
Sample cover letter for a resume—See more cover letter templates and create your cover letter here.
Check out our other, relevant guides below:
Want to explore your options further? See our full selection of cover letter examples for every career: Best Cover Letter Examples
Psychology Cover Letter Example
Mary Huffman
Certified Psychologist
1905 Briercliff Road
Brooklyn, NY 11234
718-629-1490
Maryhuffman@yahoo.com
Linkedin.com/in/maryhuffman
New York, 07/23/2019
Dr. Lawrence Pierce
Pierce Psychological and Counseling Services
131 Spicewood Springs Rd
Dallas, TX 88240
Dear Lawrence,
Upon seeing a new opening for an experienced psychologist in your clinic, I knew I had to apply right away. As a practicing psychologist with 12 years of experience in the field, I have helped patients deal with a wide array of problems, guided them in achieving their goals, and showing how to shed past trauma. I can confidently say I can see myself being a great new addition to your counseling team.
Be it organizing group therapy sessions, changing behavioral patterns, or cooperating with law enforcement, I have the qualifications to always provide professional insight, while exhibiting utmost respect, understanding, and confidentiality. At Dr. Wong's Family Therapy Clinic, I have received 98% positive feedback from my patients.
My other accomplishments include:
Worked with over 500 patients requiring personalized treatment and therapy plans.
Designed 40 different behavioral intervention plans for the most complicated cases.
Regularly provided on-call services for high-risk patients.
Pierce Psychological and Counseling Services strikes me as an institution that never leaves their patients behind, no matter how dire their situation may get. I would love to employ my empathy and listening skills to ensure the best quality of therapy, and help you maintain the flawless reputation you have worked so hard to carve out.
Would it be possible to schedule an interview by early next week to discuss expanding the services you offer (without the slightest drop in quality, of course)?
Sincerely,
Mary Huffman
Maryhuffman@yahoo.com
Linkedin.com/in/maryhuffman
With that kind of cover letter, you're getting hired, yesterday. But not without a good resume to boot. Check out our guide for the perfect psychology resume: Psychology Resume Example & Writing Guide
Psychology Cover Letter Template
Let's get you up to speed.
This is how to write a psychology cover letter:
1. Format Your Psychology Cover Letter Correctly
Sure: there's a lot to be said about not judging a book by its cover.
However, hiring managers rarely have the luxury of conducting a deep analysis of every application they receive. They have a mere few seconds to scan each cover letter they receive—
This is why it's so important to make a great first impression. If your cover letter looks like it should be used for the Rorschach test, it's going to get ignored (and likely develop feelings of self-doubt). So, your path towards creating the perfect job application starts with proper cover letter formatting:
All of your margins should be set to one inch to enhance readability.
As for the spacing on your cover letter, go single or 1.15 for lines, and double for paragraphs.
Strongly consider which cover letter font to pick. Classics like Calibri, Arial, or Book Antiqua work best. Keep it at size 12 pt. all throughout.
Read more: What Does the Perfect Cover Letter Look Like? Examples & Tips
2. Write a Professional Psychology Cover Letter Header
Part 2 of immediately making a positive visual impression is addressing your cover letter correctly.
It's not just about getting your details right: your cover letter header also needs to look the part. Here's all you need to know:
Your name and current contact information should be visible in the top left corner of your cover letter header. It should go without saying that it needs to match the contact information on your resume (to avoid showing potential signs of multiple personality disorder).
As for what kind of information, go with full name, job title, phone number, street address, email, and (optionally) LinkedIn and/or Twitter. Remember to check your social media presence first, though!
Skip a line, then write the current date and location.
Skip one more line and write your addressee's information, including their name, job title, phone number, and the company address.
Sometimes, finding the recruiting supervisor's name may not be obvious or easy. If that is the case, search for the name online, or phone the company directly to ask.
3. Hook Your Readers in with an Engaging Psychology Cover Letter Opening
You know better than anyone the positive effect that can be achieved by addressing someone by their name. Guess what? You can use it to your advantage in your psychology cover letter!
For your cover letter salutation, use Dear + the hiring manager's name, e.g. Dear Mr. Smith or Dear Dr. Brown.
Then, in your first paragraph:
Name the position you're applying for in the very first sentence, exactly the way it was named in the job posting. That way, they will know your application is in the right place, or forward it to the right department if it isn't.
Show you're the best candidate by opening on a major professional achievement or two. It'll immediately make you stand out from the competition!
Mention your readiness to apply your expertise towards helping the company or organization achieve a specific goal.
Read more: Is "To Whom It May Concern" an Acceptable Cover Letter Salutation?
4. Prove There's Nobody Better than You in the Body of Your Psychology Cover Letter
Time for (arguably) the most important part of your cover letter: one that will play a crucial role in convincing the hiring manager you're the best candidate.
To hit all the right spots with the second paragraph of your cover letter, you need to show your understanding of the role and prove you have the skills and expertise to meet every requirement.
Here's how:
Think about the specific needs of the institution you're applying for. They should be clearly listed in the job posting.
Prove how your expertise helps fulfill those needs by stating a few relevant achievements and your biggest strengths. If you want, you can list them using bullet points.
Remember to include some key skills that appear in the job ad.
When listing your accomplishments, use the same rules as when adding achievements to your resume: keep the bullet points short, use action words, and back up your claims with numbers whenever possible.
It is extremely important to nail this section. The American Psychological Association predicts an unchanging dominance of supply over demand in general psychology, so competition will be tight.
Read more: How to Sell Yourself in a Cover Letter: Guide, Tips & Examples
5. Demonstrate What This Psychology Job Means to You
Good job, you're making progress! Now the recruiter knows you're the right person for the job. Time to show them the job is right for you, too!
Mention something this company or organization does like none other. It could be their values, mission statement, anything that you like in particular.
Emphasize how your goals are similar to theirs, implying you've basically been born to work there.
Nobody likes a moody job-hopper. Therefore, you greatly increase your chances if you prove you're coming to join for the long haul.
Read more: How to Write an Unsolicited Cover Letter: Examples, Tips, Guide
6. Finish up by Including a Call to Action
Our session's almost finished, and so is your cover letter! Time to wrap things up with a well-crafted final paragraph.
And yes: that means no thanks for your time or please contact me if you have any questions. Those clichéd phrases add nothing to your cover letter.
Here's what you can do instead to really drive the message home:
Offer to discuss your skills in more detail—it implies you're ready for an interview and that you have even more achievements in stock.
Reiterate how you'd use your skills to further the mission or achieve the goal of the company or organization.
See? Much better than thanks for considering my application!
Read more: Great Ways to Effectively End a Cover Letter
7. Sign Your Psychology Cover Letter
Woah, that's one awesome psychology cover letter you have on your hands. Carl Jung could not have written a better one!
(Well, maybe he could, but he's not likely to be among your competition, so…)
All that's left to do now is sign & send:
Repeat your full name once again to burn it into their minds.
If you have the option, include a digital signature. It adds a personal touch.
Include any cover letter enclosures, if required.
At the end, consider adding a postscript, just to sneak in one more juicy morsel about you. It's simply another way of being a memorable candidate, instead of just another person in a crowd.
How many words should a cover letter be? Depends, but you want to fit it in up to 4 paragraphs and not more than a page overall.
Before you send out your application, remember: a great cover letter without an equally impressive resume is like Myers without Briggs.
When making a resume in our builder, drag & drop bullet points, skills, and auto-fill the boring stuff. Spell check? Check. Start building a professional resume template here for free.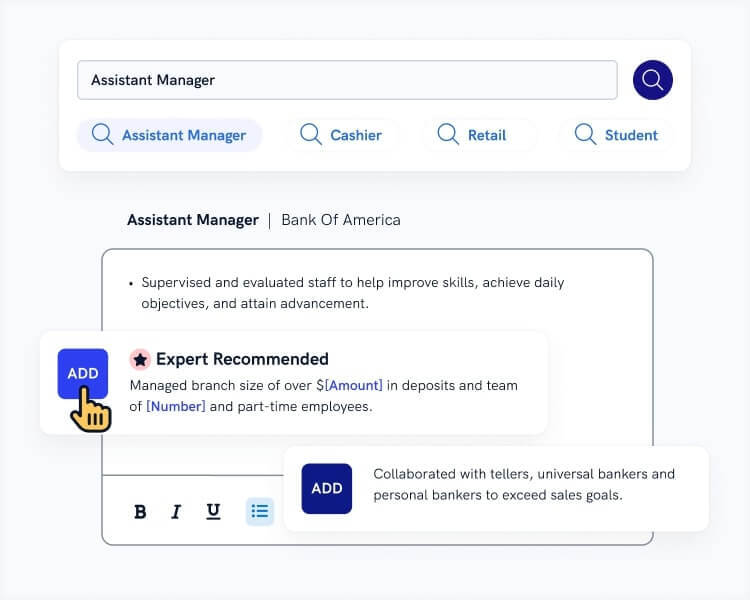 When you're done, our free resume builder will score your resume and our resume checker will tell you exactly how to make it better.
Thanks for reading! What did you think of this psychology cover letter guide? Do you think we left out some crucial details? Let us know in the comments below!
About Zety's Editorial Process
This article has been reviewed by our editorial team to make sure it follows Zety's editorial guidelines. We're committed to sharing our expertise and giving you trustworthy career advice tailored to your needs. High-quality content is what brings over 40 million readers to our site every year. But we don't stop there. Our team conducts original research to understand the job market better, and we pride ourselves on being quoted by top universities and prime media outlets from around the world.