Consulting Cover Letter Examples (For All Consultant Jobs)
Consulting runs in your blood. Your expertise takes companies from good to great. Prove that to hiring managers with this job-winning consulting cover letter sample.
This consulting cover letter sample works like Stephen Covey.
Why do you need it?
To stop the crickets you hear every time you send your resume.
You've got the skills. Your teamwork, creativity, and message are Deloitte-worthy.
But—
The hiring manager won't know that unless she interviews you. And she won't do that unless she reads your resume.
This consultant cover letter example gets that done.
This guide will show you:
A consulting cover letter sample better than 9 out of 10 others.
Consultant cover letter examples that let you plug in your core strengths.
The workplan for how to write a cover letter for consulting positions.
Why the right few achievements prove you're the biggest shark in the tank.
Want to write your cover letter fast? Use our cover letter builder. Choose from 20+ professional cover letter templates that match your resume. See actionable examples and get expert tips along the way.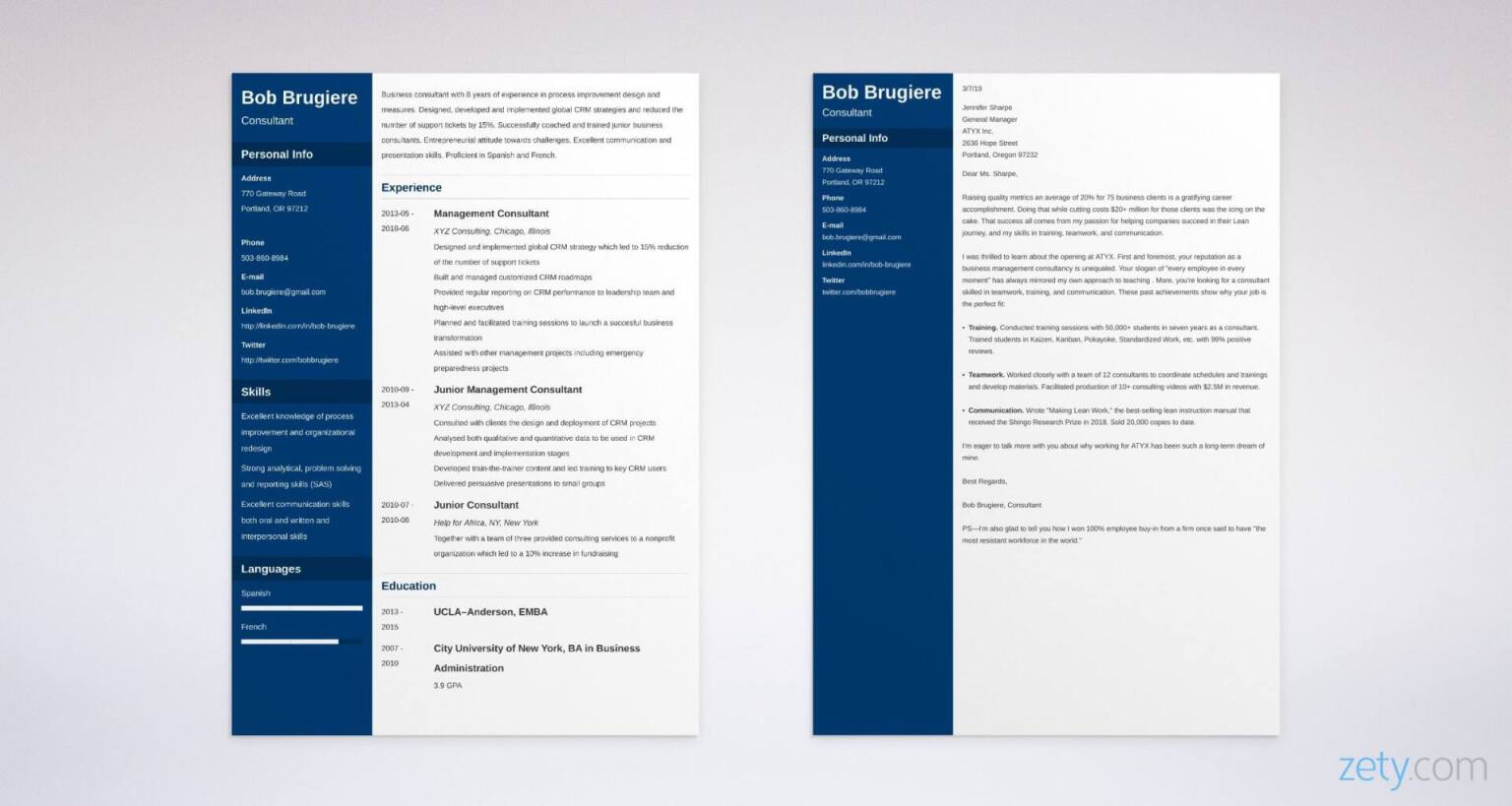 Sample cover letter for a resume—See more cover letter samples and create your cover letter here.