Our customers have been hired by:
As an aspiring VP, you've got the brains and the brawn to lead companies to success. But does your cover letter showcase your executive prowess?
Our guide will help you draft an executive cover letter demonstrating your ability to lead like a boss and have hiring managers scrambling to make you their VP.
Here are the best tips on how to write a cover letter for an executive, step by step.
Want to write your cover letter fast? Use our cover letter builder. Choose from 20+ professional cover letter templates that match your resume. See actionable examples and get expert tips along the way.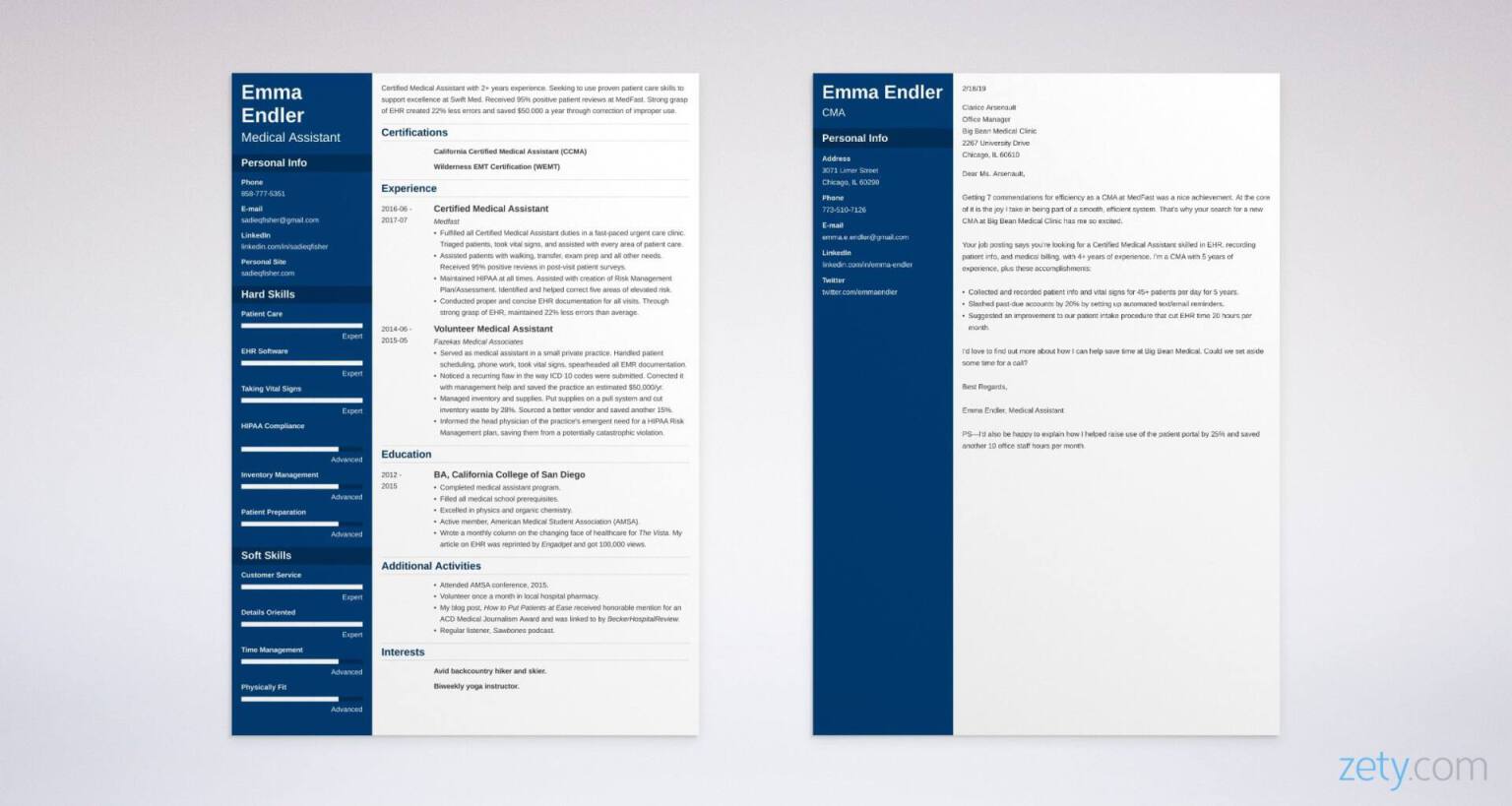 Sample cover letter for a resume—See more cover letter examples and create your cover letter here.
Even with the best executive cover letter in place, you still need a topnotch resume to land an exec job. See our executive resume writing guide here: Executive Resume: Samples and Writing Guide.
Considering similar positions too? See other cover letter examples for jobs in your industry:
Want to explore your options further? See our full selection of cover letter examples for every career: Sample Cover Letters.
Executive Cover Letter Sample
Charles Pritchett
Marketing Executive
780 Corona St.
Manchester, NH 03102
987-675-9714
charles.pritchett@gmail.com
linkedin.com/in/charlespritchett707

New York, 6/17/2019
Mr. Brian O'Hara
Head of Human Resources
Magnetic Pear, Inc.
7049 Saxon St.
Brooklyn, NY 11207
Dear Brian,
As a longtime fan of Magnetic Pear's pursuit of growth and efficiency, I was excited to see your executive opening. With my experience cutting costs by 21% via implementing lean sales initiative, I think I can help Magnetic Pear achieve its mission and financial objectives.
I know that the critical project for this role will be to spearhead Magnetic Pear's marketing activities. While working at Northwest Passion, I designed and implemented a top-of-the-line media strategy to acquire performance data across 9 marketing channels. This helped identify profitability and scalability for each channel, which ultimately led to the growth of our mobile subscribers by 300%. I also engineered a marketing channel incentive program based on a monthly commitment model, which accelerated the company's growth by 23%.
The industry-famous Magnetic Pear's emphasis on performance-driven leadership is why I'm also excited about this opening. I'd love the opportunity to further my professional growth while translating the skills I've acquired over the years into boosting all major KPIs for Magnetic Pear.
Can we schedule a call next week to discuss cutting costs and streamlining processes for Magnetic Pear?
Sincerely, Charles Pritchett
P.S. I would value the opportunity to show you how I can grow Magnetic Pear's growth by 23%.
You've just seen a solid executive cover letter sample that blows the competition out of the water. Read on for a breakdown of how to write yours.
Executive Cover Letter Template
Here's how to write an executive job cover letter:
1. Use the proper executive cover letter format
Stick to one-inch margins on all sides.
Go with single or 1.15 line spacing.
Pick a classic font and make it 11pt or 12pt.
Read more: The Best Cover Letter Format
2. Create a professional cover letter header
Place your name along with contact info in the top-left corner.
Write down your number, email, and LinkedIn (you can also list other social media handles if applicable).
Write your city and put the date below it.
Pen the addressee's contact info.
If you don't know the hiring manager's name, check the company site, or snoop around their LinkedIn profile. If you can't find the name, go the extra mile and call the receptionist.
Read more: How to Address a Cover Letter
3. Start with a personal greeting and a catchy first paragraph
Greet the addressee with "Dear" followed by their first name.
Mention the role you want to fill.
Drop a significant achievement to grab the hiring manager's attention.
Read more: How to Start a Cover Letter the Right Way
4. Show you can do the job like Elon Musk
Refer to the job description and use your past achievements to show how you can address their challenges.
Cite several professional wins you're proud of.
Use numbers and percentages to make your achievements stand out.
Also, make sure you're not making your cover letter too long: The Perfect Cover Letter Length
5. Explain why you want the job
Drop a compliment about the company.
Make it clear that you want this exec job and no other.
If you manage to do the 2, you'll convince the hiring manager you plan to stick around.
6. Extend an offer and include a call to action
Propose a call or a meeting with a suggested time.
Reiterate what you'll bring to the table.
Read more: The Best Cover Letter Ending Examples
7. Close with a professional sign-off
End with your full name.
Make it a digital copy of your signature and place it below.
Add your basic contact details.
If you don't hear back from the hiring manager, feel free to send a follow-up email: Job Application Follow-Up: Examples, Dos, & Don'ts
There you have it.
You've just learned how to write an executive cover letter that works magic.
But remember—
To land an exec job, you need a matching resume.
When making a resume in our builder, drag & drop bullet points, skills, and auto-fill the boring stuff. Spell check? Check. Start building a professional resume template here for free.
When you're done, our online resume builder will score your resume and our resume checker will tell you exactly how to make it better.
Thanks for reading! Now I'd love to hear from you. What do you make of our executive cover letter examples? What are your tips on writing an executive style cover letter? Drop a line in the comments. Let's chat!
About Zety's Editorial Process
This article has been reviewed by our editorial team to make sure it follows Zety's editorial guidelines. We're committed to sharing our expertise and giving you trustworthy career advice tailored to your needs. High-quality content is what brings over 40 million readers to our site every year. But we don't stop there. Our team conducts original research to understand the job market better, and we pride ourselves on being quoted by top universities and prime media outlets from around the world.