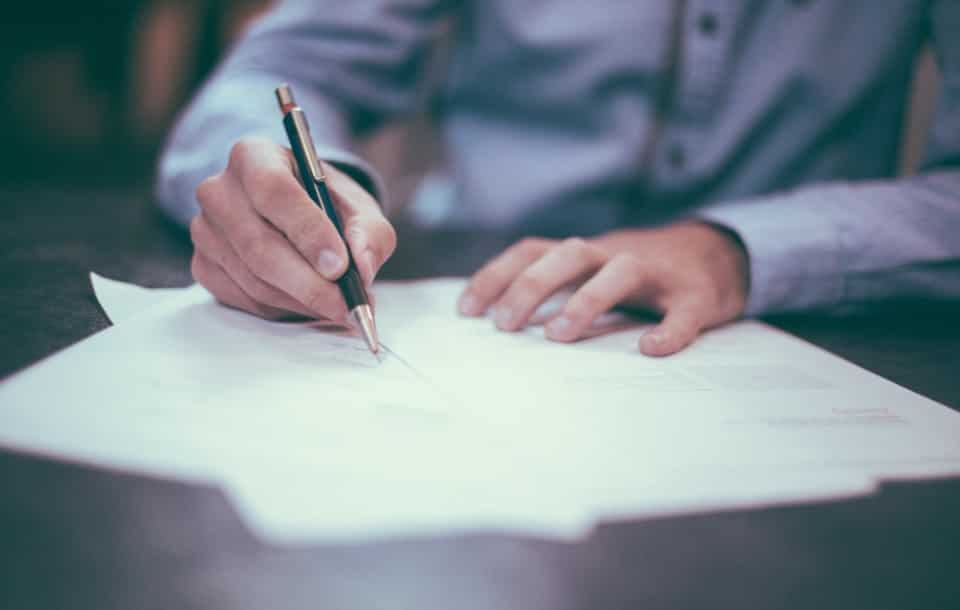 Legal Cover Letter for Law Firms: Examples & Writing Tips
You know your way around a brief and law firm. Your job now is to give the hiring manager solid proof. Do it with this legal cover letter sample, complete with expert tips.
This legal cover letter sample gives solid proof they need to hire you.
Your biggest problem?
The hiring manager—we'll call him Chris. He's so busy he barely has time to glance at your cover letter for legal jobs.
You need to hook him fast, then give evidence you're hireable before he knows what hit him.
Do that with the right facts, skills, and achievements and he'll read your legal CV as if it's the original Bill of Rights.
This guide will show you a legal cover letter sample, plus tips for how to write your own great cover letter for legal jobs.
Want to write your cover letter fast? Use our cover letter builder. Choose from 20+ professional cover letter templates that match your CV. See actionable examples and get expert tips along the way.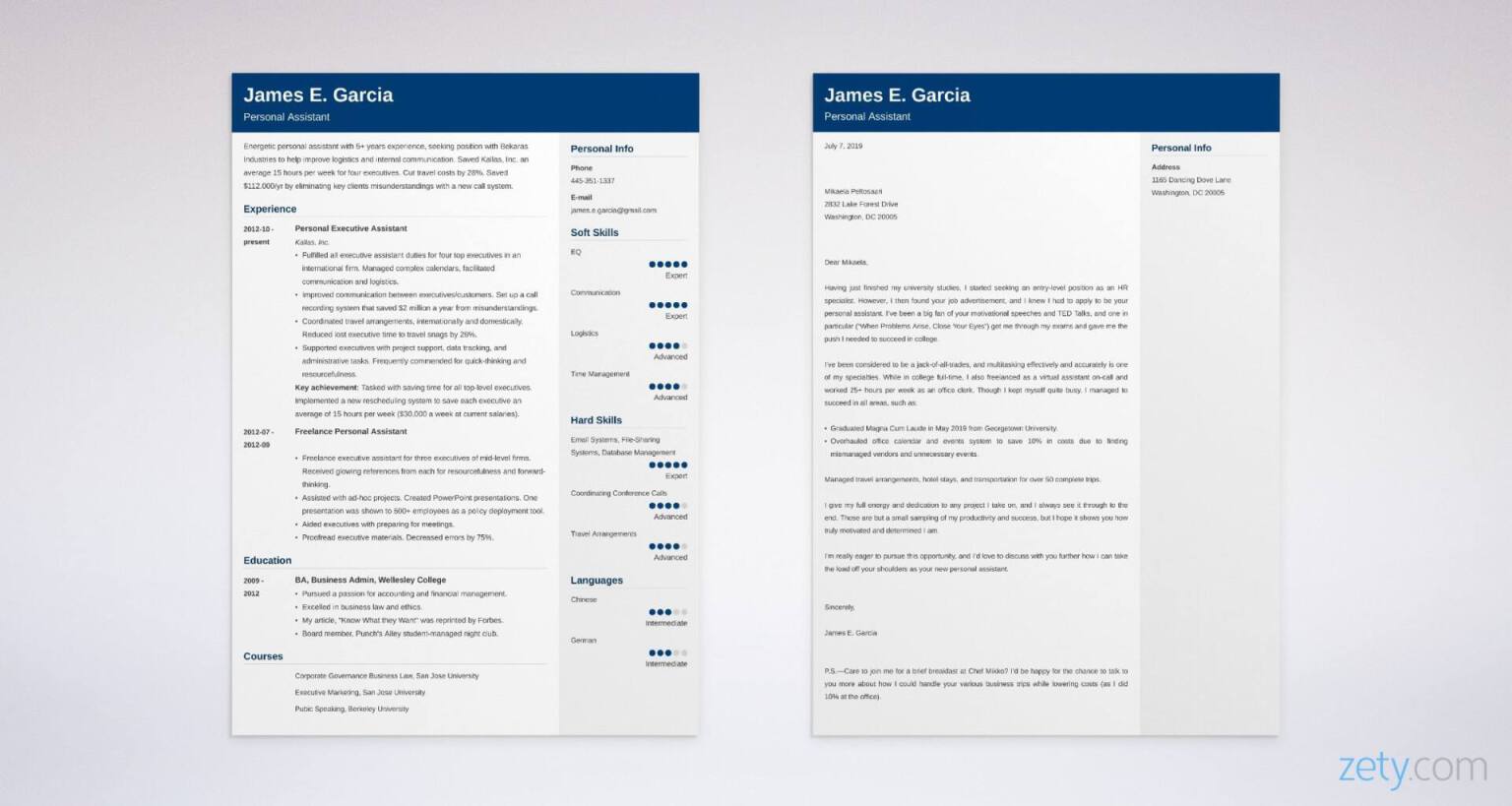 Sample Cover Letter for a CV—See more cover letter templates and create your cover letter here.
Looking for a cover letter for other careers? Read more:
Here's the sample:
Sample Cover Letter for Legal Jobs
Helena Sinclair
Paralegal
36 Effra Road
London
SW19 8NT
0777 777 7777
h.sinclair_zety@gmail.com
linkedin.com/in/h.sinclair_zety
24th November 2020
Simon Jefferson
HR Director
Allerton Jones & Partners
14 Cross Way
London
SW1A 7HQ
Dear Mr Jefferson,
With great enthusiasm, I am writing about your vacancy for a paralegal, as advertised on your website. Using my legal research and investigation skills in a fast-paced corporate law firm like Allerton Jones would be an exciting and challenging career opportunity, where I could excel and grow.
I believe my four years as a paralegal at Farrely Solicitors has given me the exact legal skills you require. In the job description, you mention the key skills of research, client counselling, and report preparation. In my previous job I conducted research daily, generating over 400 reports for corporate clients with a 99.9% accuracy rate. I also assisted partners in advising 3–5 clients per week concerning their legal needs.
The main reason this is an ideal position for me is your commitment to employee growth. I'm currently pursuing a Bachelor of laws part-time and I'd be thrilled to make Allerton-Jones a lifelong partner as I develop my legal career.
I'd be delighted to speak to you in person or on the phone about how my skills can assist with Allerton-Jones' quest for continued excellence in the corporate law field.
Yours sincerely,
Helena Sinclair
Paralegal
That legal cover letter could get you hired at the finest law firms in the land. Now it's time to write your version.
Legal Cover Letter Template
1. Use the right legal cover letter format
Best fonts: Cambria or Arial
Font size: 11pt or 12pt
Line spacing: 1 to 1.15
Margins: 1"
Read more: The Only Proper Cover Letter Format
2. Start with a professional cover letter header
In your legal cover letter header, list:
Your name at the top left
Your address
Your email, phone, and LinkedIn
Today's date
The employer's contact info
Can't figure out the name of the hiring manager? Try LinkedIn, the company website, or try calling the receptionist and asking.
Read more: How to Address a Cover Letter
3. Start with a hook
Begin with 'Dear', then 'Mr' or 'Ms' and the manager's last name.
Give the job title you're applying to.
Make clear why you're enthusiastic about the job.
Read more: How to Start a Cover Letter the Right Way
4. Give proof you're the right legal job candidate
Mention your biggest legal accomplishments.
Pick achievements that prove the legal skills they want.
How do you know what skills they want? Check the job offer.
Give scale to your legal 'wins' by adding numbers like '400' or '99.9%'.
What's the right legal cover letter length? The Perfect Cover Letter Length
5. Make an offer
To wrap up your cover letter for legal jobs:
Ask to meet them in person or on the phone.
Offer to explain how your legal skills can help them meet their goals.
Read more: The Best Cover Letter Ending Examples
6. End with a professional signature
Tie things up with, 'Yours sincerely' or 'Yours faithfully' plus your full name and professional title.
If it's an email cover letter, sign off with your digital signature.
Read more: What is a Cover Letter: Definition
A good legal cover letter can return a 'hired' verdict. Bolster it with a job-getting CV.
When making a CV in our builder, drag & drop bullet points, skills, and auto-fill the boring stuff. Spell check? Check. Start building your CV here.
When you're done, Zety's CV builder will score your CV and tell you exactly how to make it better.
Thanks for reading! Now it's your turn. How is writing a legal cover letter going for you? What burns you up most about applying to legal jobs online? We'd love to hear from you!
About Zety's Editorial Process
Our editorial team has thoroughly reviewed this article to ensure it follows Zety's editorial guidelines. Our dedication lies in sharing our expertise and providing you with actionable career advice that offers you real value. Every year, the quality of our content attracts 40 million readers to our site. But that's not all – we conduct original research to gain a detailed understanding of the labour market. We take pride in being cited by top universities and leading media outlets in the UK and worldwide.