Resume vs CV. CV vs Resume. Are they the same thing and does it even matter? You've probably pondered this question yourself when you've searched for job-hunting advice online. Search for anything related to CVs and you'll get results about resumes.
So what's the difference between a CV and a resume? The short answer—in the UK, not much. But step outside the borders of this green and pleasant land and you'll find that there are some crucial differences.
Here's a CV and a resume made with our builder. On the right—a CV, on the left—a resume.
Want to save time and have your CV ready in 5 minutes? Try our CV builder. It's fast and easy to use. Plus, you'll get ready-made content to add with one click. See 20+ CV templates and create your CV here.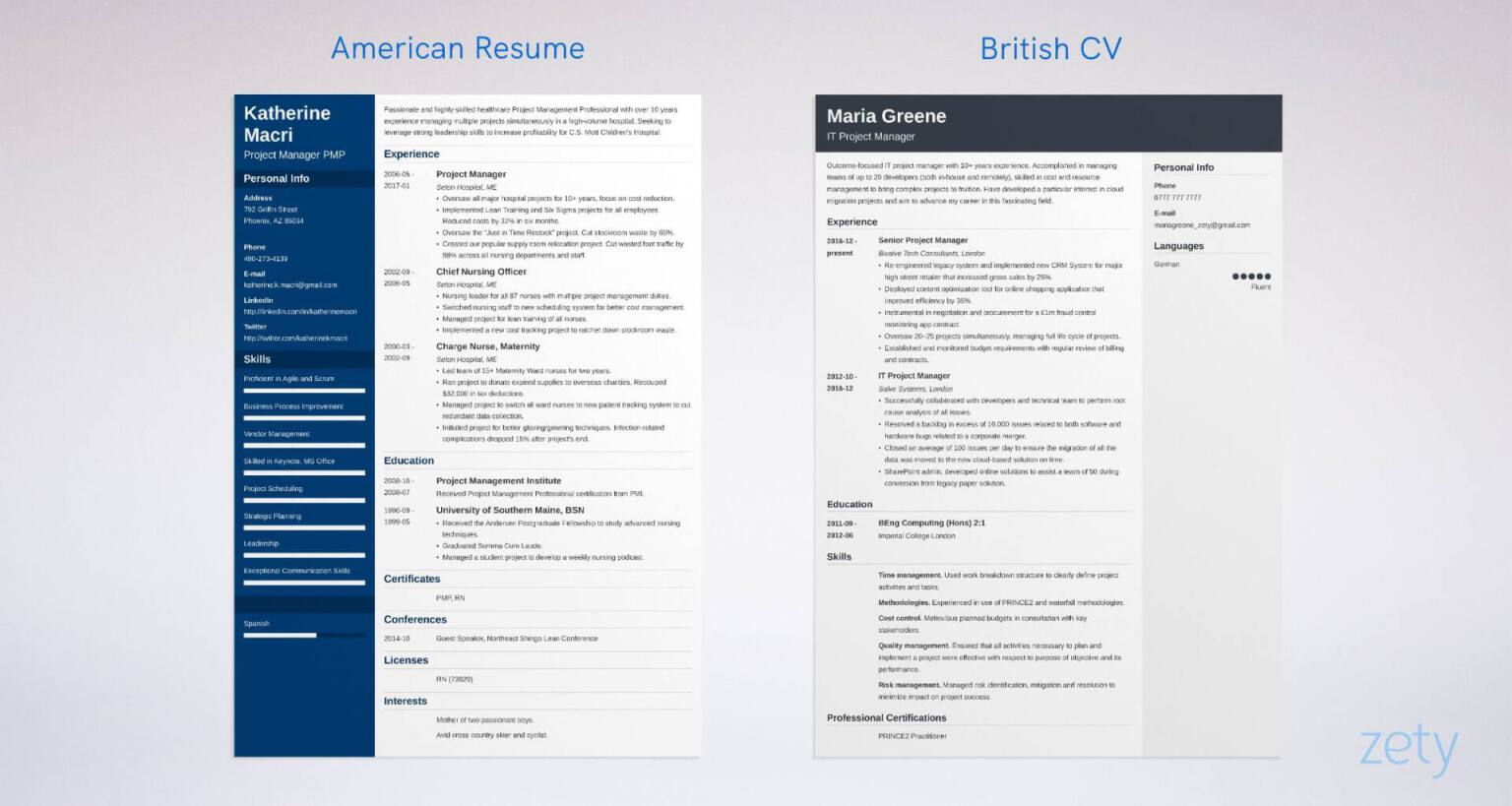 Sample CV made with our builder—See more CV examples here.
Not interested in CV vs Resume? Check out these other guides:
1. Resume vs CV—Side-By-Side Comparison
Fancy a game of spot the difference? Let's compare the two contenders in the transatlantic battle of good ol' American resume vs best of British CV.
Struggling? Don't feel bad. Like I said, from a UK perspective they're the same thing. Short documents that are used and created by a person to present their background, skills, and accomplishments, most often to secure a new job.
From a British perspective the answer to 'is a resume a CV?' is a resounding yes. Take a look at the similarities.
Here's what they have in common:
British CV layout rules are largely the same as American resume layout rules.
There are two main types of British CV format, chronological and skills based CV. American resumes have the same, along with a third type called a hybrid or combination CV.
They both have the same essential sections. Contact info, profile/summary/objective, work experience, education and skills.
They both follow the same rules for CV length.
And the same rules apply for your choice of resume or CV font.
There are some slight differences in how they're written. Notably the CV personal profile and the skills section. In the US a CV personal profile is referred to as either a resume summary or objective. A summary is used for experienced candidates continuing their career in the same field and an objective is for new starters or career changers.
As for the skills section, American resumes just write skills in a list. But in the UK it's recommended you write a brief sentence alongside that demonstrates your mastery of that skill.
Dig a little deeper though and bigger differences start to emerge. To start with, the word 'resume' or 'résumé' if you're feeling pedantic, is derived from the French word for 'summary'. Fun fact, the creator of the first resume recorded was none other than Leonardo da Vinci. You can read it here.
CV on the other hand is short for curriculum vitae, which is Latin for 'course of life'. So which term is used where?
This is your one-stop shop for writing a UK CV that's sound as a pound: How to Write a CV: Professional UK Examples
And this is your complete guide to the all American resume: How to Write a Resume for a Job: Professional Guide
2. Resume vs CV—Geographical Differences
Which term should you use where? Here's a quick guide to countries that use the word CV just like the UK and countries where resume is used instead.
For these purposes we're sticking with the definition above, a short document containing your skills, background and experience that's used to secure a new job.
| | |
| --- | --- |
| CV | Resume |
| UK | United States |
| European Union | Australia |
| Asia | Canada |
| New Zealand | |
Just to confuse matters, in places like Australia, South Africa and India you'll hear the terms resume and CV being used interchangeably. In fact in India, Pakistan and Bangladesh, people even apply for jobs using a 'biodata', which sounds infinitely more high-tech and cyberpunk than a CV. One day I hope to upload my biodata to a self-aware computer in a post-apocalyptic war zone. But I digress.
It's when we skip across the pond though that the real differences emerge.
If you're writing a UK CV, how about some expert tips? Read more: 20 Job-Winning CV Tips and Advice
When making a resume in our builder, drag & drop bullet points, skills, and auto-fill the boring stuff. Spell check? Check. Start building a professional resume template here for free.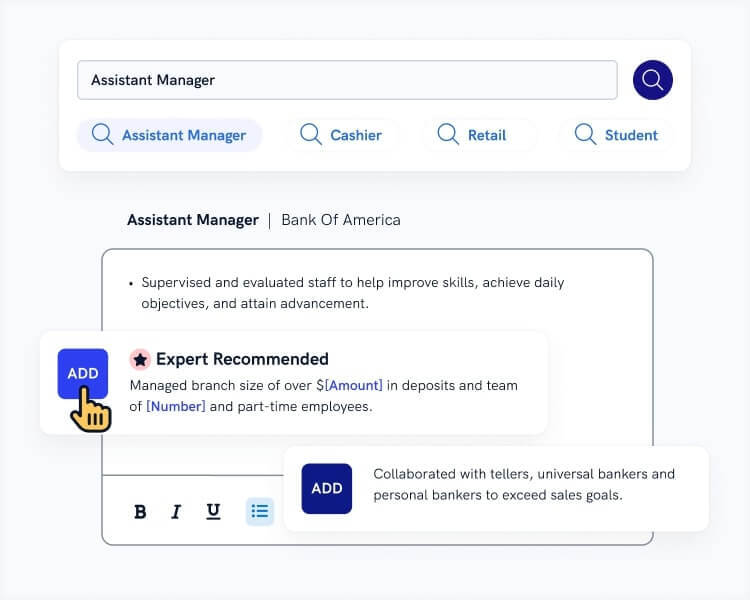 When you're done, Zety's resume builder will score your resume and tell you exactly how to make it better.
3. What's the Difference Between a Resume and a CV in America
The US of A. Land of apple pie, Donald Trump, pickup trucks and rather big differences between resumes and CVs.
You already know the easy part. In the US a resume is pretty much the same as what's called a CV in the UK. The only real difference is that the introductory paragraph we call a 'CV personal statement' or 'personal profile' is called a 'CV summary' or 'objective'.
So what's an American CV?
In the U.S. a curriculum vitae is used to apply for jobs in academia, and the fields of medical and scientific research. There's also a document known as an artist CV that creative types use for certain specialised purposes.
In all of these cases, the American CV is an altogether different beast than its humble British cousin. Let's take a closer look.
A British CV and an American resume are both competency-based. They function as a personal sales pitch marketing your skills, work experience and notable professional achievements.
An American CV on the other hand, is credential-based and focuses on your education, certifications, research experience, and professional/academic affiliations and memberships.
And that focus on academic attainments and research experience tends to be very detailed. That results in a much longer document. Whilst the best British CV length is no more than two pages a CV there's no maximum length for an American academic CV.
In fact there's even a document in the US known as a short CV' that's 'only' 3–4 pages long. There's also an American 'CV summary' that's quite literally a 1–2 page document summarising its longer parent document. That's the same length as a standard UK CV.
So in summary, for American purposes:
A resume is a 1–2 page long summary of your skills and experience. CVs are more detailed and can stretch to many pages in length. Resumes are tailored to each position you apply for but the CV stays the same and the changes for each job are in the cover letter
Plus, a great cover letter that matches your resume will give you an advantage over other candidates. You can write it in our cover letter builder here. Here's what it may look like: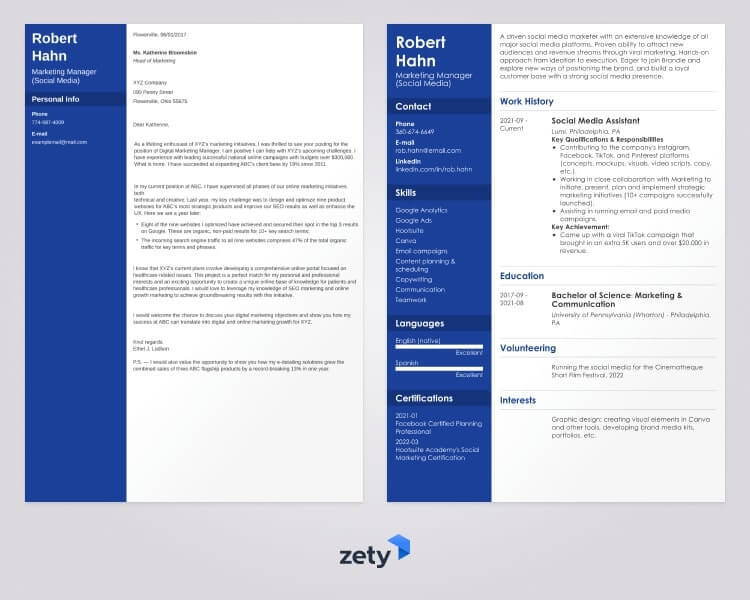 See more cover letter templates and start writing.
4. Summary of Resume vs CV Differences
British CV and American Resume
Basis and focus: competency-based. A personal sales pitch marketing your skills, work experience and notable professional achievements.
Length: 1–2 pages.
Used for: standard job applications.
American CV
Basis and focus: credential-based. Focuses on education, certifications, research experience, and professional/academic affiliations and memberships
Length: no length limit.
Used for: jobs in academia, scientific and medical research, and for some purposes, by artists.
And that's it. Now you know.
Is there anything else you'd like to find out about the differences between a CV and a resume? About to embark on an international job search and need some advice? We've got a comments section just for you! Please do ask and I'll be happy to help.
About Zety's Editorial Process
Our editorial team has thoroughly reviewed this article to ensure it follows Zety's editorial guidelines. Our dedication lies in sharing our expertise and providing you with actionable career advice that offers you real value. Every year, the quality of our content attracts 40 million readers to our site. But that's not all – we conduct original research to gain a detailed understanding of the labour market. We take pride in being cited by top universities and leading media outlets in the UK and worldwide.
Sources