Conversation Starters, Topics, & Tips for Any Situation
Having some tried & tested conversation starters or conversation topics up your sleeve can help you save the day. Learn how to start a conversation with anyone on any occasion.
Whew, that was close.
You almost had to start a conversation.
Sounds familiar?
Of course it does.
Otherwise, you wouldn't be reading this article.
But—
You've had enough.
No more hiding in the corner. No more saying awkward things, and pondering them for a week afterward.
Our selection of best conversation starters will help you strike up a conversation on any subject, and boost your self-confidence.
This guide will show you:
How to successfully start a conversation and keep it going.
What are the most interesting conversation topics you can choose.
Why you should also use funny conversation starters.
Want to save time and have your resume ready in 5 minutes? Try our resume builder. It's fast and easy to use. Plus, you'll get ready-made content to add with one click. See 20+ resume templates and create your resume here.
Sample resume made with our builder—See more resume examples here.
Looking for other ideas? Read our guides on:
1
How to Start a Conversation
You might have heard it before—
Context is key.
Being aware of your immediate surroundings works wonders.
Just think about it.
The conversation topics at your disposat could range from the place you're at, to the food you're eating, to the training session you've been in, to the clothes someone is wearing.
Look at the below examples:
Convo Starters—Good Conversation Questions
How did you get to know the host?
Have you attended a similar event ever before?
The food looks great. Is there anything you'd recommend?
This place is cool/ugly/strange. Have you been here before?
Love your costume! Did you make it yourself? [at a Halloween party]
How do you celebrate Christmas? Going anywhere for Christmas? [at a Christmas party]
How did you like the workshop?
Love your shoes/cufflinks/shirt! Where'd you get it/them?
Pro Tip: Did you know your clothes could actually attract people to start a convo with you? How? Try wearing a funny tie. Or earrings. Or put on clothes that break out of the convention. See what happens!
The subjects to spark a conversation about are plentiful.
It's crucial to stay on the safe side, though. Avoid taboos, or being too forward.
Not really sure you'll be able to make a random conversation based off of your immediate surroundings?
Prepare before the actual event. Here's a couple of conversation ideas for you to use:
If you're about to attend a conference, read a couple of articles on the subject. Go through the list of speakers, and read their bios.
You'll know exactly what to say to start a conversation during your coffee breaks.
Similarly, when attending a company event you can always discuss new QR procedures, OKRs, or your new office.
Remember:
Good conversation starters are the ones your conversation partners can easily relate to.
Go that extra mile, and learn about the people you're be mingling with. Tap into what they care about.
How?
Read your company's newsletters or about page. Look at your colleagues' social media profiles.
This way, your list of conversation starters might be close to perfect.
Pro Tip: If you google someone or check out their social media profiles, be careful not to creep them out. Be subtle, or you may come across as a stalker.
Your clever conversation starters could look something like this:
Great Conversation Starters—Ideas for Conversations
Hey! Your profile popped up in my Instagram suggestions. I love the pictures you take.
I saw your LinkedIn profile. It's impressive. Could you tell me something about…?
Jenny, your Facebook profile appeared among my friend suggestions. I didn't know you're a singer! It's awesome. Can you tell me…?
As you see, a person's social media presence can generate numerous topics of conversation.
2
How to Keep a Conversation Going
Here's the secret:
Once the conversation starts, just keep stoking the coals. You don't need to spark the flame over again.
How to do it?
Become an active listener.
It's not complicated, and once you get the hang of it—
You'll be able to keep a conversation going indefinitely.
Just follow these proven tips:
How to Be an Active Listener to Keep a Conversation Going
Focus on the speaker and what they're telling you.
Stay right here, in this moment. Don't let yourself drift miles away.
Be genuinely interested in what your conversation partners have to say. Think of any conversation topic as an opportunity to learn something new.
Show them you're listening. Nodding and saying things like really, ok, cool, or mhm does help.
Summarize what you've just heard. Are you telling me you've been in a movie? Seriously? You ran two half-marathons in a week?
Ask follow-up questions.
Pro Tip: Your questions to keep a conversation going don't have to be fully formed questions. It's enough to repeat the last word or sentence your conversation partner said with rising intonation. Try it. It's called parroting.
3
Interesting Conversation Topics
There's one thing all great conversations have in common.
What's this?
A good question.
Literally.
All interesting conversations start with good conversation questions.
What are they?
Conversation Tips—Good Conversation Questions
Questions to start a conversation must be relevant to your conversation partner, either professionally or personally. Even though this may seem obvious, always keep this at the back of your mind.
Interesting conversation questions must be relatable. You're more likely to resonate with your conversation partner if you ask them about movies, books, or newspaper headlines, rather than the quantum nature of consciousness. Obviously, as the conversation topics go deeper, more specific questions will start to crop up.
A question hailed as possibly the best conversation question ever is What do you like most about what you do? and its permutations. The danger is you may come across people who genuinely hate their jobs. If you do, be compassionate and listen to what have to say.
Treat the list of conversation topics below as a source of inspiration.
Interesting Conversation Topics—List
movies
TV series
books
music
apps
clothes
travels
seasons
sports
cuisine
A simple "What's your favorite…?" does the trick most of the time. But you're free to play around with these conversational topics:
Have you seen any good movie recently?
I'm looking for a good book. Anything you'd recommend?
Have you discovered any cool music on Spotify recently?
What photo editing app would you recommend?
Need to get myself a pair of sneakers. Where did you get yours?
What's your favorite holiday destination?
I just love winter. Do you?
Do you know any Mexican restaurant worth recommending?
As the conversation unfolds, you can become more specific and ask fun conversation questions, such as:
What character from Harry Potter would you like to be?
What's the TV series you binge-watched in an embarrassingly short time?
How many endings of Detroit: Become Human have you seen?
What do you think about the concept of ergodicity in The Three Stigmata of Palmer Eldritch?
What places would you recommend for flying a drone in Iceland?
The more you get to know your conversation partner, the easier it will be for you to hold a meaningful and interesting conversation.
When making a resume in our builder, drag & drop bullet points, skills, and auto-fill the boring stuff. Spell check? Check. Start building a professional resume template here for free.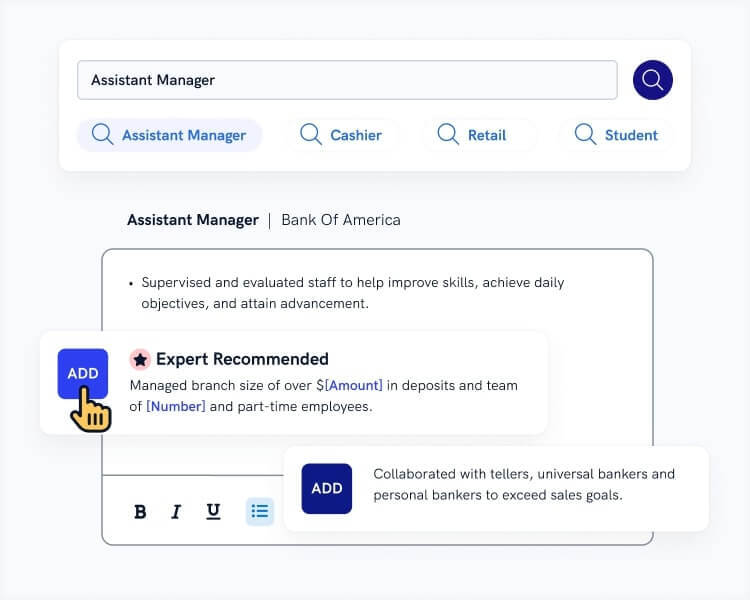 When you're done, Zety's resume builder will score your resume and our resume checker will tell you exactly how to make it better.
4
Funny Conversation Starters
Awkward silence.
…
That's the least you can expect if your funny conversation starters fall on deaf ears.
In the worst case scenario—
You may end up offending somebody.
The sense of humor is not universal, unlike the blue IKEA Frakta bag.
A good rule of thumb is—
Don't try to be funny from the very start, because you may end up… trying to be funny. I don't mean the conversation needs to be dry, though. Not at all.
If you're mingling with people you don't know much about, get to know them a little first. Introduce yourself, smile, be mindful of their reactions—this will prove sufficient.
Just make sure what you believe makes a conversation funny doesn't offend anybody. In general, avoid joking about taboo subjects such as religion, politics, or sex.
Plus—
Have a light-hearted attitude towards yourself. A self-deprecating joke might be ok.
But stay on the safe side.
Now, if you find any of the weird conversation starters below funny, go ahead and use them in your conversations.
And remember—
You've been warned.
Funny Conversation Starters—Examples
Establish eye contact with the person you want to talk to, and say "Me?" Just like it's you they want to talk to, not the other way round.
What is the ultimate question of life, the universe, and everything?
If you could do something silly right here right now, what would you do?
Is it just me, or can you also smell fried sausage in here?
Who let the dogs out? Who? Who? Who? Who?
Isn't this wonderful? Look at this room. What a beautiful room! Have you seen this room?
What is love? Baby, don't hurt me. No more.
Is this a TV show?
The list could go on and on, but it's not the point. The point is—
You never know what will or won't work unless you're familiar with your interlocutors.
Pro Tip: If the conversation is going nowhere, or it's become too awkward to continue, go ahead and finish it quickly. A simple Right, I need to go now. See you around. will do the job most of the time.
Plus, a great cover letter that matches your resume will give you an advantage over other candidates. You can write it in our cover letter builder here. Here's what it may look like: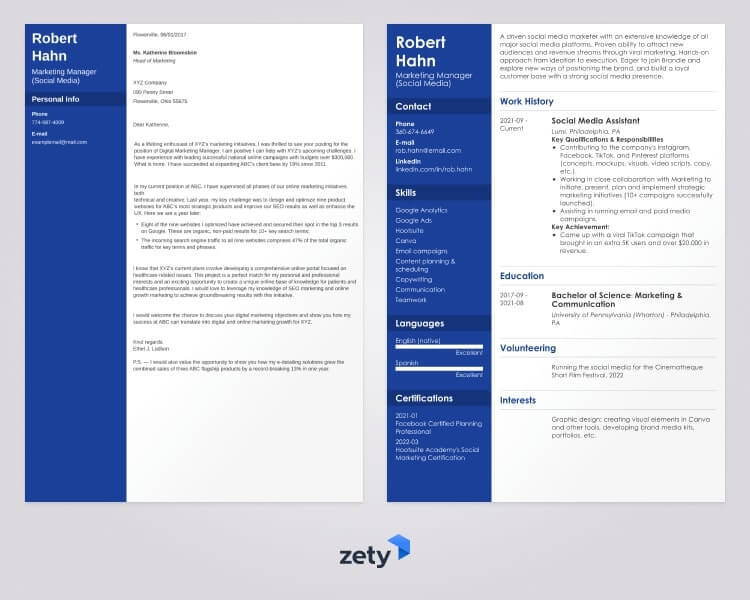 See more cover letter templates and start writing.
Key Takeaways
Starting a conversation doesn't have to be painful when you know how to approach it. Here's how to start a conversation and keep it going:
Be mindful of the context.
Learn as much as possible beforehand.
Choose good conversation topics.
Listen actively.
Ask good questions.
Be careful with humor.
How do you go about striking a casual conversation with people? Do you have your own strategies? Want to share advice or ask a question? We'd love to hear from you. Give us a shout out in the comments below!
About Zety's Editorial Process
This article has been reviewed by our editorial team to make sure it follows Zety's editorial guidelines. We're committed to sharing our expertise and giving you trustworthy career advice tailored to your needs. High-quality content is what brings over 40 million readers to our site every year. But we don't stop there. Our team conducts original research to understand the job market better, and we pride ourselves on being quoted by top universities and prime media outlets from around the world.