How to Choose a Career Path That's Right for You
There are so many things you can do, but so little advice on how to get there. This ends now! Here's a how to choose a career guide that'll help you find your path.
Thinking about the future to find out you're closer to a good-for-nothing Jim Dodge?
Don't go down that road!
Read our guide on how to choose a career and find a Career Opportunity that was made just for you.
This guide will show you:
How to choose a career right for you.
A step-by-step plan to choose a new career path that'll give you satisfaction.
Ways to figure out a career, no matter if you're 40 or 50 or younger.
Ideas for choosing a career when you have no particular interests.
Want to save time and have your resume ready in 5 minutes? Try our resume builder. It's fast and easy to use. Plus, you'll get ready-made content to add with one click. See 20+ resume templates and create your resume here.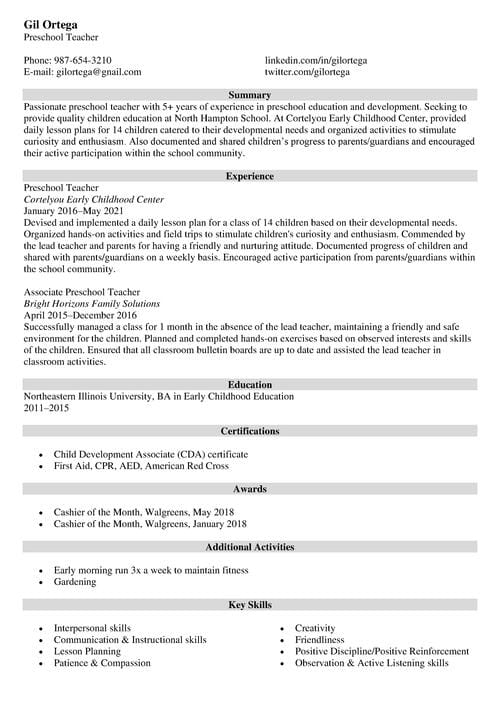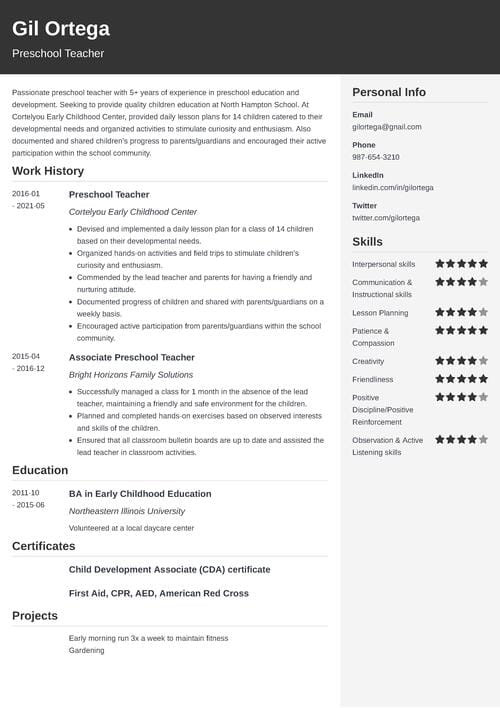 Sample resume made with our builder—See more resume examples here.
Grab the list of contents for this guide:
Here's how to choose a new career path that's perfect for you:
1. Check on Your Wishes
Remember when you wanted to become a surfer or an astronaut? Then a stylist or a musician? And you even thought about design!
Wowza.
Don't give up on your dreams yet.
They've probably changed throughout the years, but that's fine. You changed, and so did your aspirations.
Go deep inside your noggin and think about what you'd love to do. Write that down, even if you don't believe that could happen.
Perhaps by the end of this guide, you'll stay with your choices, albeit with a few tweaks here and there.
2. See What You Enjoy
It's time to come back to the present.
*woop whoosh*
Now ask yourself what your favourite daytime activities are. It can be anything, starting from doing maths homework (yeah, nah) to playing with your dog.
Once you get all the activities on your list, think about what you enjoy about the action itself. Is it designing solutions to complicated problems or figuring out ways to approach the whole process? Maybe you have helper syndrome or love training your pet?
Don't stop on a single reason why you enjoy something. List as many as you can only think of, and don't be afraid to go to extremes.
You can be surprised how much you can draw out of an innocent pastime activity.
3. Talk to Yourself About Yourself
So far, it's been quite fun, wouldn't you agree? Let's continue the joyride.
Get ready for a game of Guess Who?
But instead of guessing facial features and clothing, get critical and ask yourself these questions:
What are your soft / hard / technical skills?
What comes naturally to you?
What type of personality are you?
(Hey! By critical, I meant objective. So add a few more positive qualities to your profile, will you?)
The task here is to understand yourself better and choose a career path that suits you, not the other way around. You should feel comfortable with what you decide and give yourself a chance to excel at it at your own pace.
Pro Tip: If you did some jobs already, think about situations where you performed well and could've done better. They'll help you build the most credible picture of yourself.
4. Ask Your Friends and Family What They Think
Disclaimer: Stay open-minded. Everyone has a different outlook on life, and they've seen you in different environments. But—
It shouldn't stop you from asking your friends and family how they see you. Find out their opinions on your strengths and weaknesses and add them to your list.
You'll be stunned by the number of talents you didn't know you have.
When making a resume in our builder, drag & drop bullet points, skills, and auto-fill the boring stuff. Spell check? Check. Start building a professional resume template here for free.
When you're done, Zety's resume builder will score your resume and tell you exactly how to make it better.
5. Do Self-Assessment Tests
Second opinions are great, but third—
Oh, boy.
This one comes with a small caveat, though. It'll have its limitations.
Career choice quizzes ignore your goals and passions and therefore build incomplete profiles. But—
They can give you insights into jobs you'd never thought about for yourself. And it can be pretty fun, too. The government's website gives you access to two tools:
Career Quiz—the tool matches you with career options based on the tasks you enjoy doing.
Skills Match—the tool creates your skill profile based on your previous employment and suggests possible careers.
There's another type of self-assessment test where you focus on finding out (or affirming) your personality / character strengths. The Gallup test, although paid, will tell you what makes you unique. And, the 16 Personalities test will help you understand who you are and why you behave the way you do.
6. List Your Work Essentials
Choosing a good career is like doing groceries. Either you come to the store with a list and buy what you need, or you fall victim to buying stuff on a whim.
You can't afford such a mistake.
Figuring out what you want and need from your career is crucial. That way, you won't lose sleep over trying to fit in. And, you're happy to be in a position where you hold all the cards, so why not aim for the royal flush?
Ask yourself these questions:
How much do you want to earn?
Do you want to be your own boss and freelance or receive a consistent salary?
Would you like to get any benefits, e.g., healthcare insurance, additional leave, vouchers?
Do you want to have a flexible working schedule?
Do you want to travel, work from the office, run errands in town, or have a home office?
What kind of environment would suit you: steady, fast-paced, loud, quiet, repetitive, stimulating your creativity, outdoors, or in?
7. Explore the Job Market
Before you start the matching game, make sure you know what's going on in the job market. Browse some job sites, see what jobs are available, and check average salaries. Indeed and Glassdoor will help you with that.
The job market can and most probably will change over time. You can, however, see how with the Job Outlook. The government has all the information you need about future growth prospects, along with main tasks, pay, and even education requirements.
You'll feel safer knowing that the job you potentially see yourself in will be needed after a few years.
8. Prepare a Shortlist
Onto the real deal.
When you were browsing industries and career paths, some of them must've had the wow factor. It depends on what you've written about your skills, work must-haves, and personality traits.
List them from 1 to 5, sorting from the "wowest" to just wow. Then you add those which also sounded interesting under 6 to 10.
But that's it.
Don't deal in half measures and give space to a career that's merely ok.
ProTip: If something is a dealbreaker, no-go, or non-negotiable, let it stay that way. Don't try to convince yourself you'll come around. You won't. You'll quickly get fed up and tired instead.
9. Research Your Choices
Now it gets even more interesting!
Research what you've shortlisted to make sure you'll be happy with what you decided to do:
Open Reddit or Quora and ask people what they like about their jobs and how to start.
Read career guides about the training you'll need and how long it takes to advance.
Look up bloggers or vloggers who'll walk you through their "day in the life" as a (here you paste the job title).
Reach out to professionals or recruiters via LinkedIn to arrange informational interviews.
Contact nonprofit organisations to see if you can shadow one of their workers.
Check again whether the salary for the job satisfies you.
ProTip: If you're privileged enough to test out as many career opportunities as you can, do it. It'll only help you set boundaries between the tasks you hate and the tasks you love, creating a healthy mix of activities you can find yourself doing.
10. Update Your Resume and Apply
The research step is the longest one of the whole how-to-choose-a-career plan.
You get to experience what you've decided to do, and it's not always easy. You need to step out of your comfort zone a little or get surprised (aka disappointed) that something you thought would work did the exact opposite.
But you're not Sisyphus. You'll have your happy ending.
And once you do that, get your resume and cover letter ready to apply for your dream job.
A great cover letter that matches your resume will give you an advantage over other candidates. You can write it in our cover letter builder here. Here's what it may look like: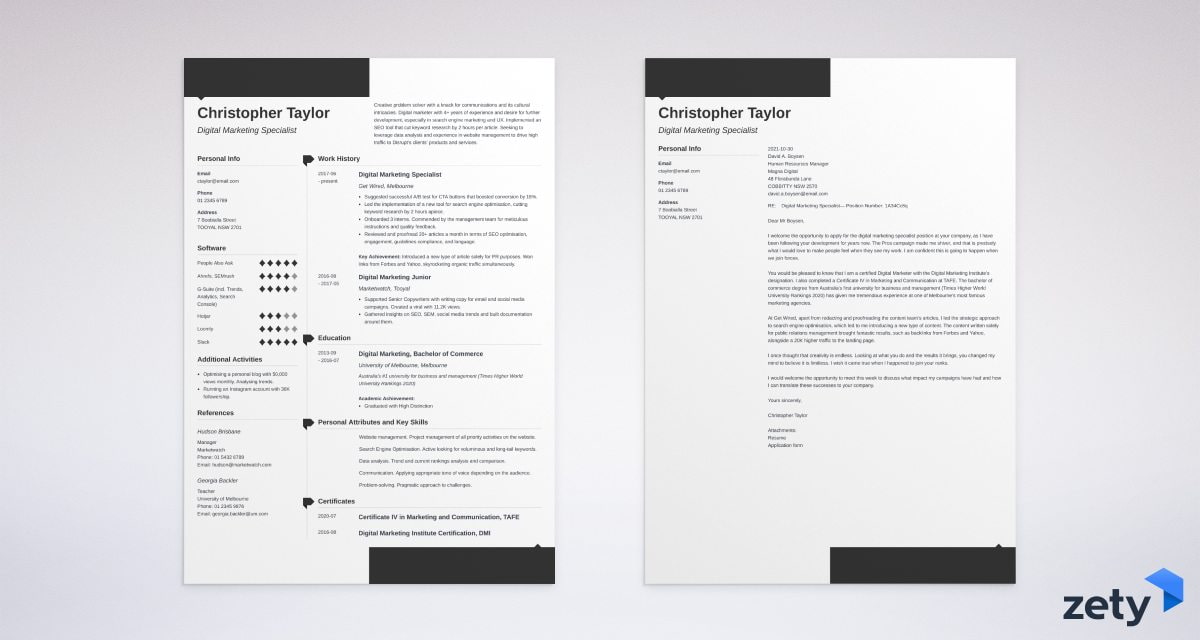 See more cover letter templates and start writing.
Key Takeaway
Let's recap the main points of how to choose a new career path:
Self-assess yourself. Dig deep into what person you are, what you enjoy, and what you're good at.
Analyse the job market. See what opportunities are available.
Make a match. Let the career path be right for you. Don't try hard to fit in where you don't belong.
Send out your job applications to make your dreams come true.
Keeping my fingers crossed for you!
Please tell us—
Do you have questions about finding a new career path? How did you choose your career in the past? What do you think of our advice?
Give us a shout in the comments! Let's get the conversation rolling.