Have you ever thought, "I hate my job?" Do you keep repeating, "I hate working in this company" whenever you get a new email? Are you looking forward to saying, "My work here is done" out loud?
If so, you might want to change your situation. Especially, since it might only start escalating, and you'll feel worse and worse every day. Luckily for you, there is a way out. In this guide, we'll show you how you can quit, or how you can try to change the way you think.
This article will show you:
What to do when you hate your job.
How to ditch the job you hate and find and land one you'll love quick.
Proven strategies that could help you turn a job you think you hate into one you'll enjoy.
How to have a productive chat with the boss you hate so much.
How to distinguish hating your job from a professional burnout—and how to tackle the latter.
Ready? Here's what to do if you hate your job and your boss:
Want to save time and have your resume ready in 5 minutes? Try our resume builder. It's fast and easy to use. Plus, you'll get ready-made content to add with one click. See 20+ resume templates and create your resume here.
Sample resume made with our builder—See more resume examples here.
1
Take a Step Back to Identify the Problem: Do You Hate Your Job or Are You Burning Out?
Being stuck in a vicious circle of frustration and despair blurs our vision.
Take a deep breath. I mean it. Close your eyes, slowly breathe in and breathe out.
Now, ask yourself the big question: "Why do I hate my job?"
Note your answers down. This will help you identify the source of why you hate work.
Possible options include:
You hate your boss so much it makes you hate the job you do.
You hate the company you work for.
You hate the workload of responsibilities in your current position.
You don't like the industry in which you work.
Your final answer might be one of the above. Or a few. Perhaps even all four.
Either way, it's crucial you realize why exactly it is that you hate your job. Once you do it, you'll be able to devise an effective, life-changing strategy.
But—
There's one critical thing to consider.
Maybe you don't actually hate going to work. Maybe you're just burning out.
And, no. It's not the same (but it's easy to confuse these two feelings).
Groundbreaking research published by World Psychiatry has identified three key dimensions of burnout:
Exhaustion: you lose energy, feel constantly debilitated and fatigued.
Cynicism (or depersonalization): you stop believing in your professional ideals, become irritated by clients or coworkers and, in general, stop caring about the quality of your work.
Inefficacy: you gradually become less productive and feel unable to cope.
All three sound like you? You're most likely experiencing burnout.
If so—What does it actually mean for you?
That deciding to change your job may not be the best decision.
You might leave a career you enjoy, but fell out with. Unintentionally, you might settle for some temporary relief that will make you say, "I hate my new job now, thank you very much!".
The good news?
There's a lot of scientifically proven ways to tackle burnout. You can read all about them here: How to Get Over Burnout According to Science
But what if it's not burnout that's upon you? What if, after this quick sanity check, you still want to scream: "Nope, I want to quit my job!"
You'll find out next.
2
How to Handle a Job You Hate (or rather: How Not to Hate Your Job)
A recent comprehensive report by Gallup has found that 85% of employees around the world admit to hating their jobs (when surveyed anonymously.)
A staggering number, isn't it?
Is it because we're living in a Kafkaesque dystopia where almost every workplace is hell?
Maybe. But maybe it has something to do with ourselves, not just our jobs.
Our day-to-day responsibilities are usually decided on by our supervisors. If the work we do makes us miserable, why not have a chat with decision-makers and convince them to let us do something different?
Oh. Right. Taking to my boss… Funny you should say that because my boss hates me. That's never going to work.
Is it really not?
There's a wrong and a right way to approach your boss. If you do it in a professional manner, it can actually work wonders.
You might discover that you can start doing what you love while staying at your current job.
Book a feedback session with your direct supervisor in advance. Come well prepared. Base your feedback on these three key parameters:
Their key behaviors.
Data-backed reasons for your disagreement.
The impact of the change you suggest.
For instance, let's say you hate your job because the projects you're involved in feel unrewarding. But—you do know what you'd like to do and you know why it would benefit the company. Tell your boss:
That you're not satisfied with your current scope of work.
That you feel you should be able to do something else: then say what it is exactly, and why it's a good idea from the business perspective.
Make an offer. For example, that the project you have in mind will increase revenue or help explore new areas on the market.
You can find out more about giving effective feedback to your boss and read inspiring real-life stories in this article: How to Give Feedback to Your Boss
And if you're in need of some inspiring, easy-to-follow tips on how to be happier at your day job, you'll find them in this quick work life happiness guide.
That doesn't work? (Or doesn't even feel like an option to consider?)
I believe you have solid reasons to think so. What you need to do is...
3
Realize It's OK to Leave a Job You Hate
You need a job to pay the bills. Fair enough. But ask yourself—
How often have told yourself, "It's just a bad day, not a bad life?"
Because too long a string of those "bad days" can actually amount to a pretty bad life. One you don't deserve.
Ian Siegel, CEO of ZipRecruiter suggests you take the "Three Ms Test."
It consists of just three painfully simple questions to help you realize if you actually hate your job:
Are you miserable?
Are you making enough money?
Are you getting mentored?
A "yes," followed by two "nos?"
Leave.
Honestly. Life's too short for this. There's a better opportunity out there. Take it.
When making a resume in our builder, drag & drop bullet points, skills, and auto-fill the boring stuff. Spell check? Check. Start building a professional resume template here for free.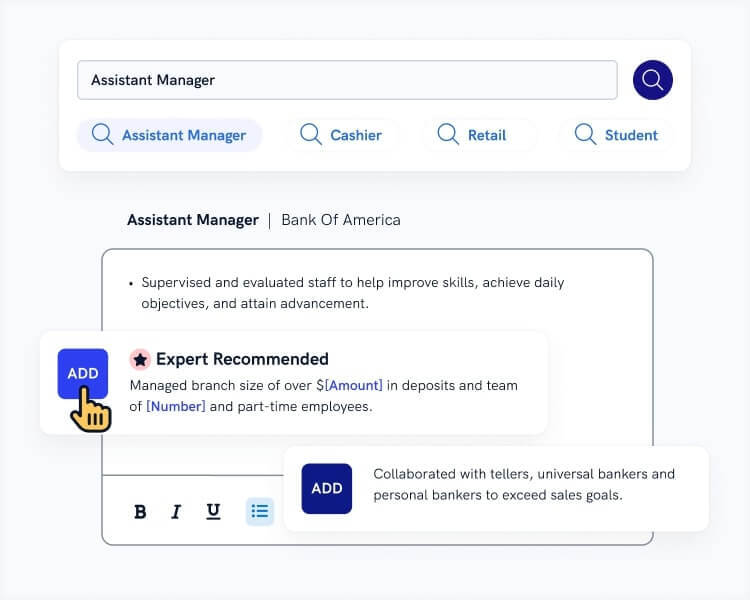 When you're done, our online resume builder will score your resume and our resume checker will tell you exactly how to make it better.
4
Begin a Strategic Job Search
In situations like yours, it can feel tempting to make a rash decision like handing in your two weeks notice yelling "Screw this."
Don't.
You want to quit your job but you need money, right?
It will be easier for you to find well-paid employment while you're not desperate.
Make your job search thoughtful. Here's how:
1. Figure out what sort of career would make you fulfilled.
You know the worn-out phrase. "Find a job you love and you'll never work a day in your life."
We both know it's not true.
What about "Find a job you don't hate and work will feel so much more bearable," though?
Yeah, that's more like it.
Choosing a career is not a decision for life.
And while switching fields might mean going a few rungs down on a corporate ladder, if you manage to find a career you enjoy, you'll climb right back up.
If you feel like you're not able to choose your new career based on passion alone, here are a few things to ask yourself:
What skills have helped you achieve positive results?
What qualities you have made you feel confident?
What do you get complimented on (and ignore it)?
You can already see a pattern emerging, can't you?
That's the hint for your new career outside of this job you hate.
Get more inspiration from this amazing guide written by my friend Tom: How to Choose a Career You'll Love
2. Use the right tools
First of all, update your LinkedIn profile and make sure you're making the most of its capabilities.
Do it right, and job offers will come pouring into your inbox. You might not even have to send out a single job application.
Been a while since you've last searched for a job? A lot has changed recently.
Luckily, we've put together a handy list of the best job search sites in 2023. Plus, expert advice on how to use them: Best Job Search Sites You Have to Know in 2023
3. Start applying for jobs you'll fall in love with
With our help, it's going to be a breeze.
Create a stand-out resume following our carefully curated tips you'll find here: How to Make a Job-Winning Resume
Do write a cover letter (almost half of recruiters won't even read your resume if there's no cover letter attached.) Learn how to do it from this beast of a guide: How to Write a Cover Letter in 8 Simple Steps
Once you find that dream job, you'll be tempted to tell your current employer just how much you hated them. It's never a good idea.
5
Don't Burn Bridges
In today's professional world, networking is more important than ever.
You never know when your connections might come in handy. Even if there are people you hate now, there might come a time when it's best if they don't hate you.
Leave your current job respectfully.
Write a professional two-week notice letter of resignation and don't forget to send personalized, meaningful goodbye emails to your coworkers.
What if one of your colleagues is the next Bill Gates or Indra Nooyi after all?


Plus, a great cover letter that matches your resume will give you an advantage over other candidates. You can write it in our cover letter builder here. Here's what it may look like: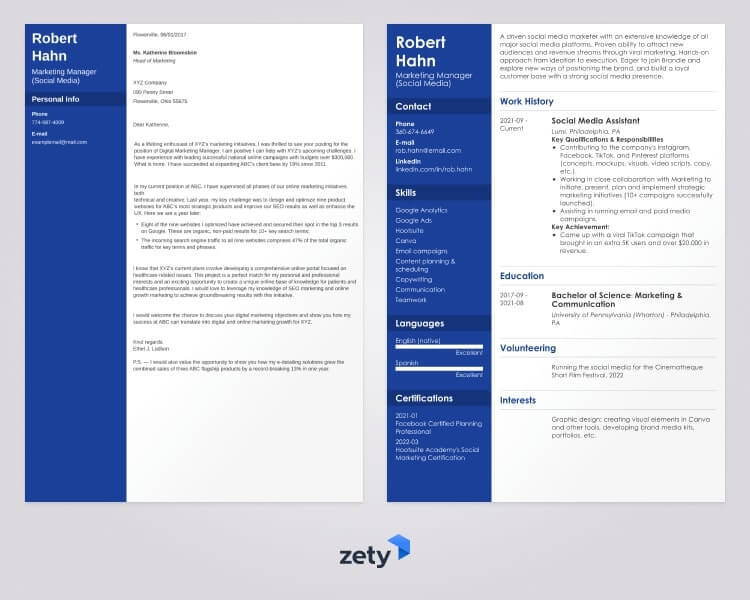 See more cover letter templates and start writing.
Key Takeaway
Your current job is a nightmare? Instead of repeating "I hate my job so much," "I hate work," or "Oh God, I hate my boss," do this:
Identify the most important problems with your current job and try to find solutions.
Make sure you really hate your job and aren't, in fact, simply burning out.
Talk to your supervisor about what changes to your current position would benefit both yourself and the whole enterprise.
Still feeling stuck and hating your job? Start looking for a new one, but don't hand in your notice just yet. It's easier to find a new job when you're not unemployed.
Do you have questions about what to do when you hate your job? Want to share your personal story and hear our advice? Give us a shout in the comments. We'd love to hear your thoughts!
About Zety's Editorial Process
This article has been reviewed by our editorial team to make sure it follows Zety's editorial guidelines. We're committed to sharing our expertise and giving you trustworthy career advice tailored to your needs. High-quality content is what brings over 40 million readers to our site every year. But we don't stop there. Our team conducts original research to understand the job market better, and we pride ourselves on being quoted by top universities and prime media outlets from around the world.
Sources