50% Boomers Agree: Boomer Is the N-Word of Ageism [Survey]
Is "ok boomer" the "kids these days" of the youngest generation? Is it funny, offensive or both? We ask 1,000+ Americans.
The cross-generational conflict in America came to a head this last fall with one of the most polarizing memes of the year—
"Ok boomer".
It's meant to be cutting and dismissive. It signals to older generations they misunderstand Millennials and Gen Z culture, politics, and sexuality. And most importantly, that they won't engage.
Younger generations are done defending their decisions to older generations and offer a pointed, terse rebuttal with this meme to signal an in-your-face rejection of what Boomers have to say.
You have two sides of this polarizing debate. Boomers are known to younger Americans as the "out of touch" generation that mortgaged their futures. Older generations see Millennials and Gen Z as complainers who won't buckle down and "get a job" or simply addicted to their phones.
But is boomer ever ok?
Most baby boomers object and an astounding 50% of them agree: boomer is the n-word of ageism.
When I Was Your Age—'Ok Boomer'
In our survey to 1,000 Americans, we decided to first ask about a few meme phrases.
Here's the simple breakdown:
Netflix and Chill—87%
Woke—77%
Facepalm—68%
Ok Boomer—66%
On fleek—53%
FOMO—47%
Stan—28%
Unsurprisingly, Netflix and Chill is the most recognized meme phrase. But we don't really care—time for a bait and switch. We want to know more about "ok boomer".
Why the extra questions? Mostly to minimize the risk of response bias. We didn't want to lead respondents to believe there is a particular outcome we're invested in.
We also hypothesised that perhaps general familiarity with memes breeds acceptance to their contents (we'll come back to this in a minute).

Of all meme phrases, "ok boomer" is the phrase with the most similar yes rate among all age groups:
Gen Z—76%
Millennials—69%
Gen X—60%
Baby Boomers—65%
So—no matter your age, the message behind "ok boomer" is rather well known. And interestingly, it's the one phrase more familiar to men (71%) than women (64%).
But is it funny?
About 64% of respondents stated that the phrase is either somewhat funny (34%) or very funny (30%). Only 18% of respondents said that the phrase isn't funny at all.
To no surprise, the younger you are, the funnier the phrase is:
Gen Z—74%
Millennials—66%
Gen X—63%
Baby Boomers—56%
They Always Say: 'Ok Boomer,' They Never Ask, 'Are U Ok Boomer?'
Americans know the phrase and find it funny—
But do they also find it insensitive?
Once again, it's the war of young vs old.
For those polled who are 23 or younger, 32% find it somewhat offensive or very offensive.
The numbers increase the older the respondent is, with nearly half of Millennials finding it somewhat offensive or very offensive, and Gen X at 56%.
We hypothesized that familiarity with meme catchphrases might dampen will dampen the negative emotional reaction to the phrase "ok boomer". But even though there are generational differences, the reaction to the term doesn't correlate with having a general meme knowledge.
But just how insensitive is the phrase?
OK, Bummer
We asked respondents the following question: how strongly do you agree with the following statement—"Boomer" is the n-word of ageism.
About 36% of respondents stated that they somewhat agree or strongly agree. Here's the generational breakdown for whether they agree or strongly agree with this statement:
Gen Z—11% (somewhat agree, no Gen Z respondent strongly agrees)
Millennials—33% (somewhat + strongly agree)
Gen X—34% (somewhat + strongly agree)
Baby Boomers—50% (somewhat + strongly agree)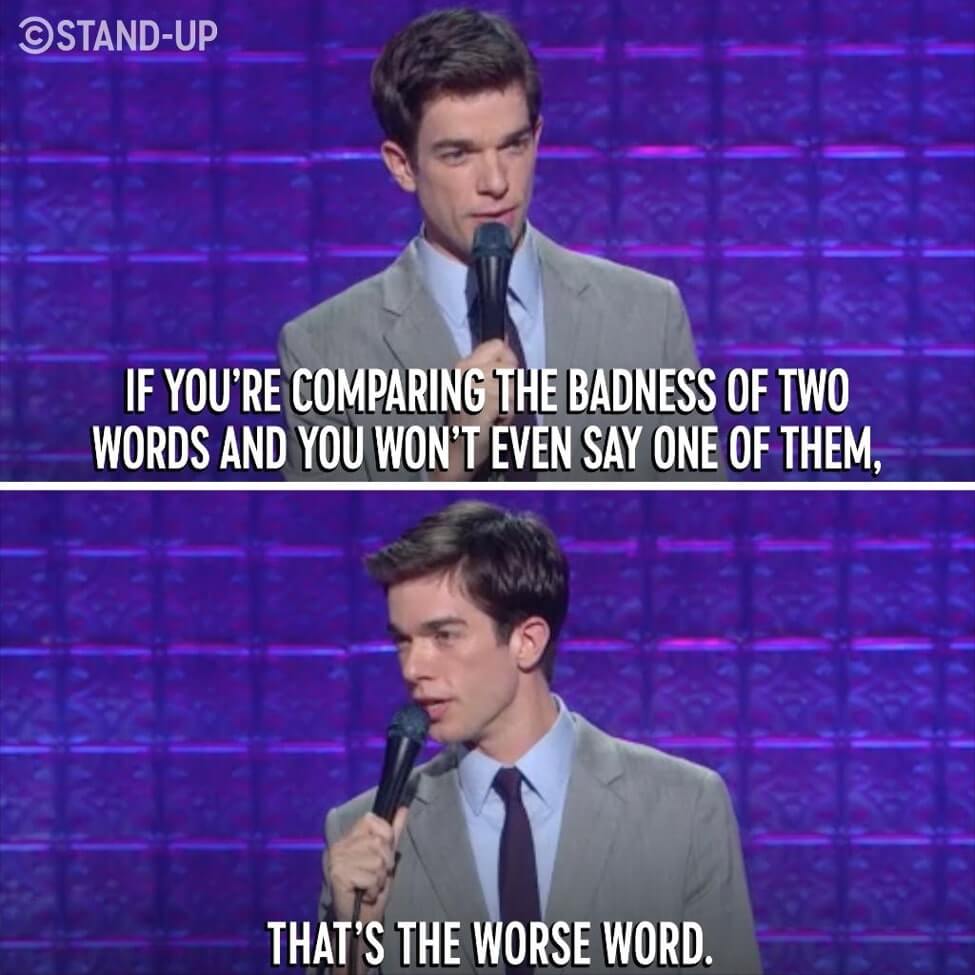 Any comparison to the n-word is very harsh. Perhaps representatives of the baby boomer generation are simply having an emotional reaction to being on the receiving end of broad generalization, stereotype, and a harsh reminder of what it feels like to be dismissed.
But—it's simply a reversal for what younger generations have felt for years from older generations.
Phrases like "kids these days" or "when I was your age" have the same effect—it stereotypes them and makes broad generalizations that their problems are nothing in comparison to what they went through.
Key Takeaways
Let's recap what the main findings are from our research:
68% of respondents know what the meme phrase "ok boomer" is and this number is similar across all generations (i.e. Gen Z, Millennials, Gen X, Baby Boomers).
64% of respondents believe the meme phrase is somewhat funny (34%) or very funny (30%).
Whether it's offensive depends on your generational group, with Gen Z finding it the least offensive (32%) while Baby Boomers find it the most offensive (67%).
Every second Baby Boomer will find the term "Boomer" to be the n-word of ageism.
Methodology and Limitations
In this study, we collected answers from 1,006 Americans via Amazon's Mechanical Turk. Respondents consisted of 41.5% males and 58.5% females. Our sample's average age was 37 with a standard deviation of 12.
This self-report study investigated whether the meme phrase "ok boomer" is known, whether it is funny, and if respondents find it offensive.
Respondents were asked 6 questions, most of which were scale-based or multiple choice. To avoid response bias, we first asked a question on common meme phrases to frame the research as an investigation of Internet speak. We also hypothesized that familiarity with meme catchphrases will dampen the negative emotional reaction to the phrase "ok boomer". The data collected suggests that there are clear differences in how the phrase is taken among the youngest and oldest respondents and general meme knowledge doesn't necessarily change how "ok boomer" is taken.
Fair Use Statement
Feel free to share our study! The graphics and content found here are available for noncommercial reuse. Just make sure to link back to this page to give the authors proper credit.
About Us
Zety equips job applicants with the most up-to-date knowledge about resumes. Our career blog provides tips on writing ATS-friendly resumes and adding action verbs to resume sections, shares experts' views on two-page resumes, and features 500+ resume examples.