How do you know when it's wrongful termination? And what can you do?
You're about to find out.
It's a living nightmare.
Your boss canned you. You're pretty sure it's unlawful firing.
But how do you know? And what can you do? Can you sue? Will you win?
Can they just get away with it?
There's a clear way to know if it's unlawful termination—and what you should do next.
This guide will show you:
How to tell wrongful termination from lawful termination.
What to do if you're the victim of wrongful discharge
When to file a wrongful termination lawsuit and when to move on.
What to do when they fired you for no reason.
Want the quick story? See the employee termination checklist below. It'll help you know if it's an unfair dismissal—fast.
Want to save time and have your resume ready in 5 minutes? Try our resume builder. It's fast and easy to use. Plus, you'll get ready-made content to add with one click. See 20+ resume templates and create your resume here.
Sample resume made with our builder—See more resume examples here.
Pro Tip: What's the difference between terminated vs. fired? When you're fired, they won't hire you back. If they terminate you, there's generally no hard feelings. For the purposes of "wrongful termination," they both mean the same thing.
1
What is Wrongful Termination? An Employee Termination Checklist
How will you make ends meet?
Should you fight or get on with your life?
The definition of wrongful termination is when they fire you illegally.
That means they mixed your firing in with one of these:
Discrimination
Harassment
Retaliation
Contractual Breach
Think it's unlawful termination? Check yourself against the wrongful discharge examples below.
Discrimination
"People over 50 can't do this job."
Firing for discrimination is always wrongful termination.
You can't be fired because of:
Race
Gender
Disability
Age
Religion
Sexual Preference
Do any of these examples of wrongful termination match your situation?
The boss emails you, "You're not getting any younger. It's just too hard for you to compete."
Your employer fires three women and no men.
Your boss lets you go you after he learns you're Jewish.
The manager doesn't reprimand white employees for being late, then fires a black worker for it.
The boss frequently makes negative comments about "old people," then fires one.
Your employer talks about how much she likes working with women, then fires a man.
Those wrongful discharge examples cover firing because of discrimination. But what if it isn't so clear-cut?
Harassment
Did he fire you after you broke up?
Wrongful termination with harassment can take many forms:
Insulting comments about gender, race, religion, age, disability, or sexual orientation
Unwelcome sexual advances
A breakup that results in termination
Not sure if you're the victim of unfair dismissal from harassment? See these examples:
Your boss "sexts" you. You rebuff him, and you're fired two months later.
Your employer makes frequent comments about your appearance in front of witnesses.
The manager makes frequent jokes about Irish people.
You date your boss. She breaks up with you, then terminates you.
Did you get fired for no reason after your boss harassed you? That could be a case of wrongful discharge.
Retaliation
"Oh yeah? You're fired!"
Were you dismissed for doing the right thing? That might be grounds for a wrongful termination lawsuit.
You can't be fired for:
Reporting illegal behavior
Whistleblowing about safety violations
Reporting discrimination
Cooperating with investigators
Exercising your legal rights
See these unlawful termination examples:
You report a safety violation to OSHA, then get a pink slip.
The boss fires you after warning you not to take medical leave.
An employer lets you go because you complain to his superior about discrimination.
You get fired after talking to investigators about a minimum wage violation.
If your boss claims it's termination without cause, he may be retaliating. If so, that's wrongful discharge.
I would suggest people look to see what states offer in the way of whistleblower protection. Even if you do report something, and you keep your job, you can guarantee no one ever trusts you again, perhaps in your industry. It's psychological and it is quite sad, but everyone may have a skeleton in the closet and it takes guts to speak up. You had just better be sure you are aware of what you want, what you will lose, and the consequences of being seen as someone who will speak up if they see something wrong.
Breach of Contract
A firing may be wrongful termination if it:
Violates a written contract
Goes against the employee handbook
Breaks a promise from your boss
Were you terminated without cause? That's often legal, but not in these examples of wrongful termination:
Your contract says you can only lose your job for poor performance or for breaking company rules. Then you're fired arbitrarily.
The manager says your job is secure for the next two years. Then he fires you without reason.
The employee handbook says you'll get three warnings. You only get two.
Even without a written contract, it can still be unfair dismissal if it breaks a verbal promise.
Pro Tip: "Can I sue my employer for firing me under false accusations?" Yes, but there's no guarantee you'll win. Seek advice from a lawyer or the state division of human rights.
Need to quit your job but aren't sure how to do it? See our guide: How to Write a Two Weeks Notice Letter of Resignation
2
Unlawful Firing: Did They Make You Quit?
"You weren't fired. You quit."
Can quitting be wrongful termination?
Yes.
Remember Milton from Office Space?
"...and they moved my desk to storage room B and there was garbage on it..."
Your boss doesn't have to fire you. Forcing an employee out is unlawful termination.
It's called constructive dismissal because your boss "constructed it."
Do these wrongful termination examples sound familiar?
Your boss moves your desk to the basement, amid piles of boxes.
The manager says, "From now on you'll be on the road 4 days out of 5."
You're switched to permanent night shifts against your will.
A supervisor hits you and there's no investigation by the boss.
A tough work assignment isn't necessarily wrongful discharge. It must be obvious the employer wants to force you to quit.
Pro Tip: Would any reasonable person quit? Courts won't call it constructive dismissal wrongful termination if a reasonable person would stay on the job.
After an unfair dismissal, you'll need a new job. Want to make a resume quick? See our guide: How to Make a Resume for a Job: Writing Guide
Or focus on How to Explain Gaps in Employment in a Resume/Cover Letter/Interview
When making a resume in our builder, drag & drop bullet points, skills, and auto-fill the boring stuff. Spell check? Check. Start building a professional resume template here for free.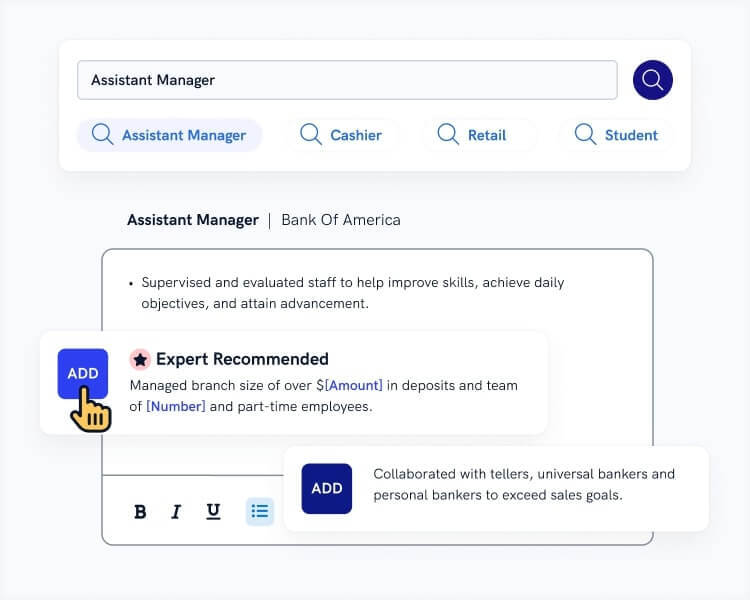 When you're done, our free resume builder will score your resume and our resume checker will tell you exactly how to make it better.
3
Can They "Just Fire You?"
"We're letting you go. Nevermind why."
Can they do that???
Can your boss fire you for no reason?
Unfortunately, yes.
In every state except Montana, employment is "at will." That means the boss can fire you at any time.
They don't even have to give you two weeks' notice.
But—
They can't fire you for discrimination, retaliation, or in breach of contract.
All of those are wrongful termination.
These at-will employment examples are all legal:
The boss asks you to clean out your desk immediately. There was no discrimination or harassment. You never signed a contract, and the boss never promised you'd have job security.
Your employer gives you two weeks' notice. When you ask why, she says they're downsizing. They aren't filing only women, only minorities, etc.
The manager says your numbers have been down for months. They're hiring someone new to take your job.
Remember, you can be terminated for no reason. But if there's hidden discrimination, that's unlawful termination.
Pro Tip: A no call, no show termination happens when you don't show up for work or call in sick. Your boss can fire you for that at will in most states.
Whether it's wrongful termination or not, it's awkward during your next job hunt. See our guide: Why Did You Leave Your Last Job: Best Answers
4
What Evidence Do You Need?
I'll see you in court.
Picture this—
You're sure it's wrongful termination.
You know they fired you because of religion, race, or age. Or maybe it's your gender or sexual orientation.
Either way, they're going down like the Titanic. Right?
Not so fast.
The courts want solid evidence of unlawful termination.
It can be direct or circumstantial.
Direct evidence is written or verbal statements. It links your firing to any of the reasons above.
Circumstantial evidence is when discrimination led to your unlawful termination—even if they didn't say it.
These wrongful discharge examples are exhibit A:
Direct evidence:

The boss sends you an email, saying you're too old to do the job.
Circumstantial evidence:

The boss lays off five people. All of them are Asian Americans, including you.
Want to start a wrongful termination lawsuit? Gather as much written evidence as possible.
Also, mum's the word. Don't tell anyone you're stockpiling proof, or your employer may lock you out.
Build your evidence privately before announcing intentions. Everyone from your colleagues to your bosses may be officers of the company or close to a manager, which means: They have to report things they hear either out of employee duty or just loyalty to someone else. I also worked in EEOC claims and can express that the majority of these claims are thrown out for lack of evidence.
Pro Tip: Can an employer tell employees why he fired you? As long as it wasn't an unfair dismissal, yes.
Even if you've been terminated from a job, you should still leave without burning bridges. Here's how to say farewell to your colleagues:
Goodbye Email to Coworkers & Why You Need Them [10+ Examples]
5
What to Do About Wrongful Termination
Should you sue?
Well—what's your goal?
Do you want:
Money?
Revenge?
To stop them from doing the same thing to someone else?
Your job back?
A better income in the future?
The first three are reasons to sue your employer. The last two are reasons not to.
Even if you're after money, your best bet may be to move on and find another job.
An unlawful termination case can cost thousands and take years. That said, some companies will settle out of court.
Will you win?
What's the ratio of wrongful termination cases won to lost?
That's 50/50.
According to the Public Law Research Institute, employees win about half their wrongful discharge lawsuits.
What's the average settlement for wrongful termination?
A Lawyers.com survey claims the average settlement for wrongful termination is $37,200. Many get as little as $5,000.
If you win an unfair dismissal case, you might get:
Wages from the date you were fired until today
Possibly some future wages
Lost benefits (like health insurance)
Cost of emotional distress
If you're sure you've been wrongfully terminated and you're sure you want to sue—
Get professional legal help from a labor employment lawyer.
You can also call your state division of human rights. They offer free help to victims of unlawful firing from discrimination or harassment.
I don't always believe contacting a labor lawyer is the best thing to do first. I think it is better to contact the state division of human rights first, and then a lawyer...after finding out if what you have is a legitimate claim.
Pro Tip: In most wrongful termination from discrimination, you need to file charges first. Do that with the US Equal Employment Opportunity Commission (EEOC).
Time to get a new job? Fall back on your network. Here's a story about someone who got a six figure job with no degree: How to Network Your Way Into a $100,000 Job
Plus, a great cover letter that matches your resume will give you an advantage over other candidates. You can write it in our cover letter builder here. Here's what it may look like: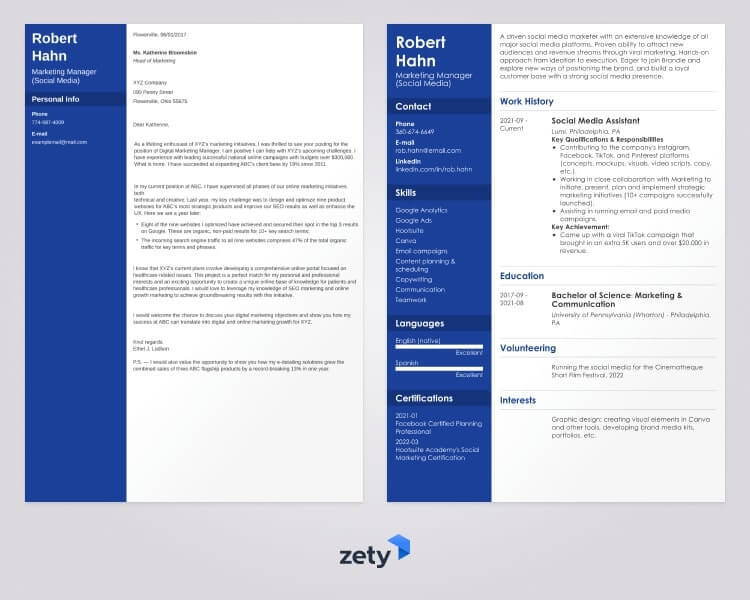 See more cover letter templates and start writing.
Key Takeaway
Here's a recap of how to handle wrongful termination:
The definition of wrongful termination is when they fire you illegally. That can mean discrimination, harassment, retaliation, or breach of contract.
If your boss makes you quit, that's also unlawful termination. For example, if your office job suddenly involves cleaning all the public restrooms.
At will employment means employers don't have to give a reason if they fire you, unless it says so in your contract.
If you think you've been wrongfully terminated, gather evidence, don't discuss it, and speak to a lawyer or the state division of human rights.
Do you have questions about wrongful termination? Were you fired for no reason and aren't sure if it was legal? Give us a shout in the comments! We'd be happy to reply.
About Zety's Editorial Process
This article has been reviewed by our editorial team to make sure it follows Zety's editorial guidelines. We're committed to sharing our expertise and giving you trustworthy career advice tailored to your needs. High-quality content is what brings over 40 million readers to our site every year. But we don't stop there. Our team conducts original research to understand the job market better, and we pride ourselves on being quoted by top universities and prime media outlets from around the world.