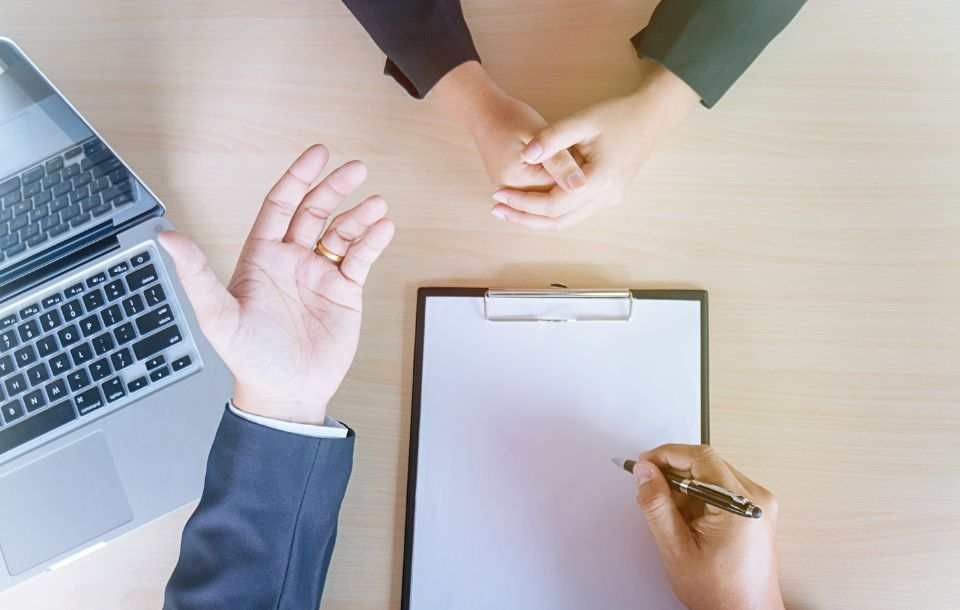 How to Ace an Interview and Get a Job: 10 Top Tips
Sure you're a great candidate, but not sure how to ace an interview and get that great job? Read our guide to find simple recommendations that work.
Congratulations—you did a great job and got as far as the interview stage. Impressive!
And also quite overwhelming. "What will they ask me? What if I don't have an answer right away? Should I wear my tuxedo from prom?"
Interviews have everyone perplexed, but there are things you can do to make them a breeze. Read our universally applicable tips on how to ace an interview, and gain an edge on the competition (even with no previous experience).
This guide will give you:
Preparation advice for how to ace your interview and land the job you want.
10 simple and actionable tips on how to ace an interview in any industry.
Guidance on how to ace an interview using the STAR method.
Step-by-step efforts that will lead you to ace your next interview.
Want to save time and have your resume ready in 5 minutes? Try our resume builder. It's fast and easy to use. Plus, you'll get ready-made content to add with one click. See 20+ resume templates and create your resume here.
Sample resume made with our builder—See more resume examples here.
We've got more where this came from! See our interview guides:
Now, let's go over the top 10 recommendations on how to ace an interview:
1. Do Your Research
The holy grail of interview advice. Ask any recruitment expert, and the first answer to "how to ace an interview" will always be to research the company and the position like there's no tomorrow.
Here's what the research should involve:
Become familiar with the company's most prominent projects, products, or services.
Learn about their values, vision, or motto.
Browse their website and social media for insights.
Find out about the company structure, important milestones, mergers/acquisitions, etc.
Discover their main competitors and biggest clients (if applicable).
Knowing all that will reflect your attitude, enthusiasm, and desire to get the job. No experience? You've already proven you're diligent, able to investigate, and can work independently.
2. Examine the Requirements
The logical continuation of the previous point. The more you know about your potential position, the better you can answer the hiring manager's questions.
You've most likely done that in some capacity when you were writing your resume, but you can go into greater detail:
Study the job requirements carefully, making sure you are acquainted with the tools, methodologies, equipment, etc.
Look into similar positions and see if you can find out more about typical duties, growth scenarios, and potential salary range.
See if anything is unclear, and make notes—you'll be able to clarify those things during the interview.
All of the above will ensure that you come prepared, ask relevant questions, and use negotiations to your advantage.
Pro Tip: Some requirements are not "mandatory" but are "good to have." If there's an app or a particular piece of software that you've never used before, be proactive. Find a free course or a YouTube tutorial, and play around with it for a couple of days—so you can use this as a bonus when the interview comes.
3. Plan and Practice
By now, you should have some idea of what kind of questions you could be asked. With that in mind, you can strategically map out your prep.
There are several questions and answers you absolutely need to be ready with in order to ace the interview:
With a list of questions in front of you, practice delivering your answers a couple of times. Make sure you get to the point fast.
Read more: Job Interview Questions to Expect—With Answers
4. Use the STAR Method
When you research advice on how to ace an interview, you may come across something called "behavioral questions for an interview." Those questions target your behavior in a specific scenario, i.e., what you did when something important happened or when there was a challenge.
Variations of that include:
Give us an example of a time when you…
Describe a situation in which you…
There's a proven way to approach such questions—the STAR method. Plan your answers according to the scheme:
Situation—Task—Action—Result
For example, there was a dip in sales for a product (that's the Situation). Your Task was to find the root cause of the issue. You reached out to Marketing, you carried out some additional market research together, and found that there's a niche that wasn't performing well because there was not enough coverage on social media. You came up with a new plan and implemented it successfully (that's all Action). The Result? Sales skyrocketed.
Read more: How to Use the STAR Method for Your Interview
5. Prepare Your Questions
Yes, you read correctly: you can and absolutely should ask questions.
Interviews make everybody nervous, so brainstorming significant questions in advance and noting them down will ensure you don't forget to ask about things that matter.
Think in the lines of:
What's the workday usually like?
How do you see my responsibilities?
Is there room for promotion/growth?
When can I expect to hear from you?
You can leave those questions for the end of the interview—a good hiring manager may very possibly walk you through all the important stuff before you even get the chance to ask.
Read more: What Questions Should I Ask the Interviewer?
When making a resume in our builder, drag & drop bullet points, skills, and auto-fill the boring stuff. Spell check? Check. Start building a professional resume template here for free.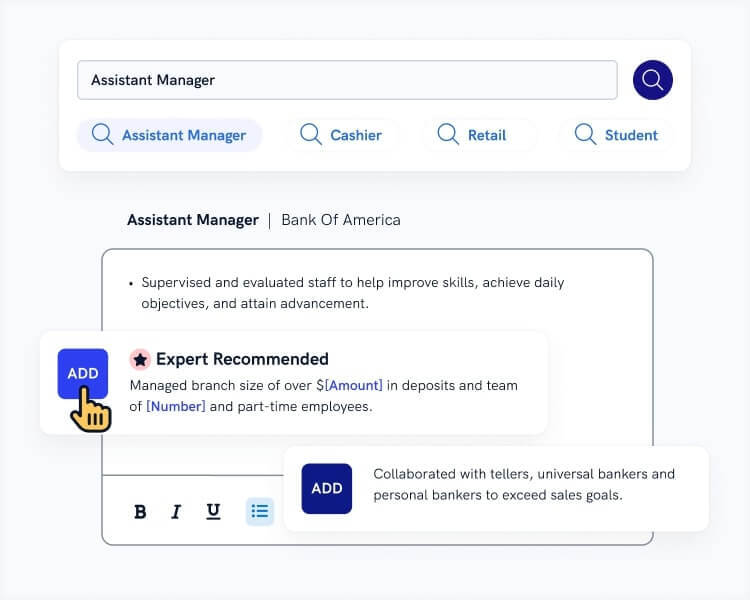 When you're done, Zety's resume builder will score your resume and tell you exactly how to make it better.
6. Get Everything You Need Ready
This list may differ depending on the type of interview.
For online interviews:
Prepare and charge your devices.
Check the camera, microphone, or headset.
Test if the apps are working properly.
Make sure you sit comfortably and the lighting is good.
Have a notepad and pen beside you to make notes or consult with your notes.
For in-person interviews:
Print your resume and references (if necessary).
Check the route to the destination.
Think your outfit through.
Take an ID with you, just in case.
Bring a pen and a notepad, too.
Make your own checklist to make sure you're not forgetting anything, or use the one from the guide below.
Read more: What Should I Bring to the Interview?
7. Look the Part
Studies show that interviewers reach a decision within about 4 minutes from when the interview began. Not that much time, huh?
Swing the odds in your favor, not just with your impeccable self-introduction but also with your professional attire. You don't necessarily have to wear a suit, but you do need to look presentable.
Researching the company will help you get an idea about what to wear to your interview. A position at a law firm would require a more elevated look, while an IT start-up recruiter would probably be more than happy with smart casual. Propriety is key—they don't have to remember you by your appearance unless you're applying for Vogue.
Pro Tip: Make sure you're comfortable with whatever you're wearing. Otherwise, the discomfort will act as an unnecessary distraction. Not sweatpants-comfortable, though. COVID-19 didn't encourage wardrobe variety, but things are starting to get back to where they were.
8. Be on Time
Probably the simplest but most useful advice on how to ace an interview—whether you have no experience at all or years of experience under your belt.
No matter if it's an online interview or you're coming in person, it's absolutely essential to be on time (or even a bit early in case of some unexpected mishap). Studies claim you only have about 15 seconds to make (or spoil) the first impression, and if you're late, you'll nullify your prep and efforts.
However, don't come too early, either—15 minutes before will do just right for in-person interviews.
Pro Tip: Remember to be polite and greet the receptionist and the people you meet—you never know who's looking.
9. Be Honest
You may be inclined to conceal or sugarcoat something, like gaps on your resume, lack of experience, or the fact that they didn't renew your contract at the previous place. Don't!
It's not that difficult these days to do online research or verify certain facts with your former employers. Hiring the wrong person comes at a high cost (both literally and figuratively), so recruiters will take the time to confirm your claims. And if they do find some inconsistencies, it will undermine your credibility beyond repair.
Keep things transparent. Politely explain what happened and why without negatively referring to your previous place. Provide reassurance that those circumstances will not hinder your success at the new company.
Read more: Employment Gaps: How to Explain
10. Follow Up
Should you follow up after your interview? Absolutely! Moreover, you might even do it more than once.
First, draft a brief email expressing your gratitude for the hiring manager's time and attention. Send it within the day of the interview. Voilà, you've established a connection!
Then, if you haven't agreed on the day when the decision should arrive, feel free to follow up after a week. If you have, but there was a delay, you can also reach out after a day or two.
Read more: After the Interview: Sample Notes for Your Thank-you Email
Now you know how to ace an interview and leave a great impression! All you have to do is smile, step into your interview with confidence, and get ready to hear, "You're hired!"
Plus, a great cover letter that matches your resume will give you an advantage over other candidates. You can write it in our cover letter builder here. Here's what it may look like: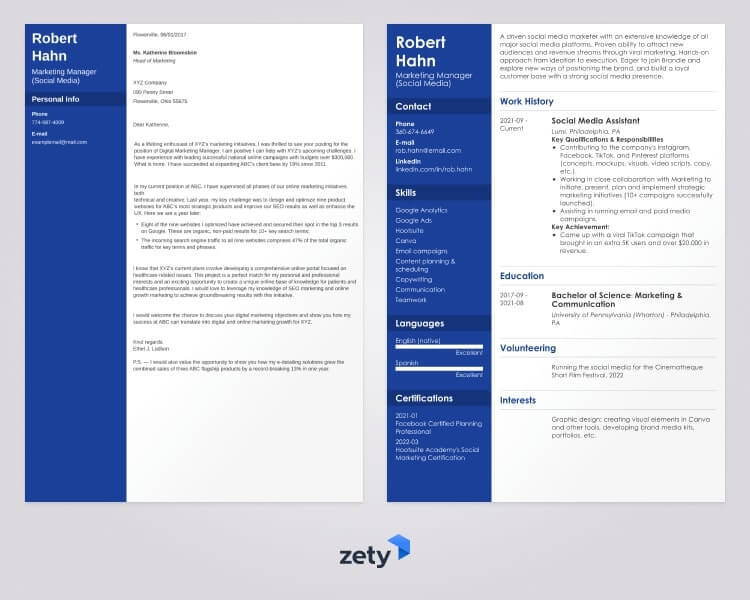 See more cover letter templates and start writing.
Key Takeaway
Let's go through the highlights of how to ace an interview once more to ensure your success:
Research the company and the position, and prepare thoroughly.
Use the tried-and-tested interview techniques, and brainstorm details you'd like to clarify.
Set everything up in advance, and look sharp on the day.
Be punctual, sincere, and polite.
Don't forget to follow up!
Hope you've enjoyed reading! Any questions? Missing any tips on how to ace an interview? Let us know in the comments!