How to Find a Job? Best Ways to Look For a Good Job Opening
You don't know where to start? I feel you—beginnings are the worst. But once you crack how to find a job, you'll see opportunities around every corner. Find yours with us.
Ugh…
You're tired the moment you type "how to find a job" into Google.
Honestly, why does it have to be so hard?
It doesn't, actually.
You already made the first step that brought you here. So keep it up, and I'll show you how.
It's easy.
This guide will show you the best and most effective ways how to find a job, with advice directly from recruitment experts.
Don't waste your time and miss out on the opportunities you're about to create for yourself. Zety builder will help you with that—pick a template from 20+ modern resume designs, fill it out with the help of our autocomplete wizard, and have it job-ready within minutes.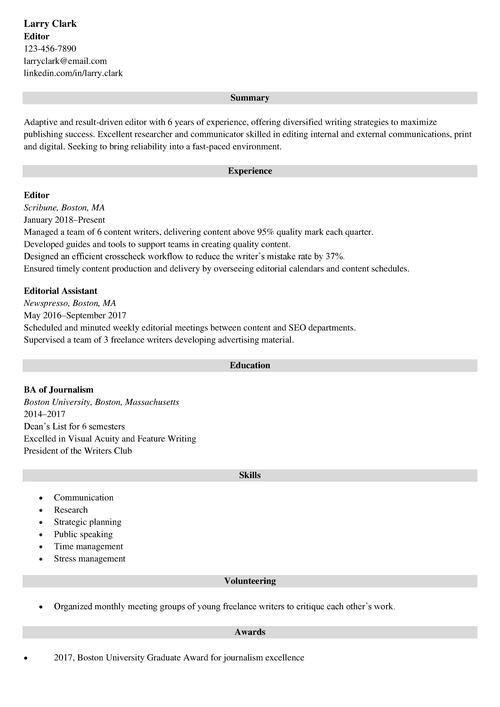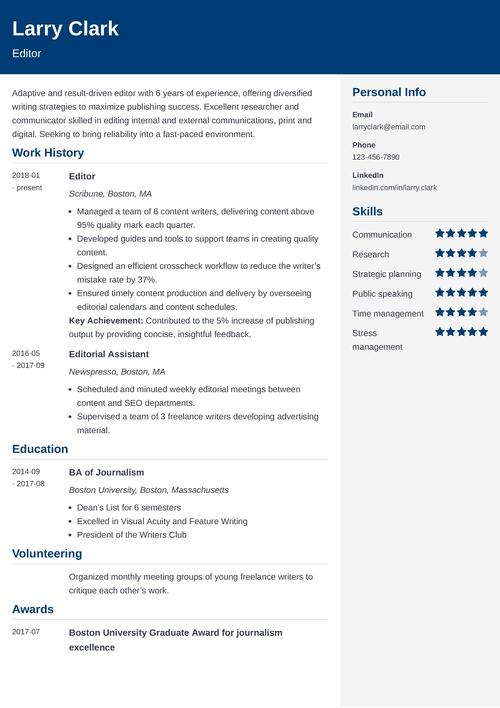 Sample resume made with our builder—See more resume examples here.
As you're about to jump into a new career, see more career advice from Zety:
Best Ways to Find a Job in 2023
Here are the top strategies for how to find a new job in 2023 that won't let you down:
Search for Jobs Through Social Media
The most effective and productive way of applying for jobs online?
Having your LinkedIn profile optimized. It's virtually your resume and cover letter combined. Why not use it? Our HR data shows that 87% of recruiters use LinkedIn to find apt candidates.
And it can be you!
But before you set your profile's visibility, check your online presence:
Is it professional?
How well does your photo represent you?
Have you updated it with the most recent achievements and skills?
What message do you want to share with your employers?
Would you hire a person like yourself by looking at your profile?
Ask these questions about your LinkedIn, Facebook, and Instagram profiles.
Exactly!
By following your favorite companies' social media profiles, you're more likely to hear about opportunities nobody will have access to. Pay special attention to reels and stories. They have mass appeal, making companies post more through those channels.
Browse Job Search Websites and Apps
Let me type that in… payroll new york... and hit enter.
That's probably how you perform a regular job search. Am I wrong?
For quite some time now, there's been a new job search engine: Google for Jobs, which you've probably seen and used right after targetting the keywords. But, if you're an OG, then you're familiar with other search engines such as Indeed, Glassdoor, or Monster. If not, then get to it!
Most job search websites allow you to find jobs through sorting them by location or salary. Plus, if you upload your resume and cover letter, you can use them to apply for jobs directly from the website. Some of the services have their app version, too. So you can hit "Apply" even if you're on the go.
But remember not to send generic resumes and cover letters. You should tailor each application to the job description you're targetting.
When making a resume in our builder, drag & drop bullet points, skills, and auto-fill the boring stuff. Spell check? Check. Start building a professional resume template here for free.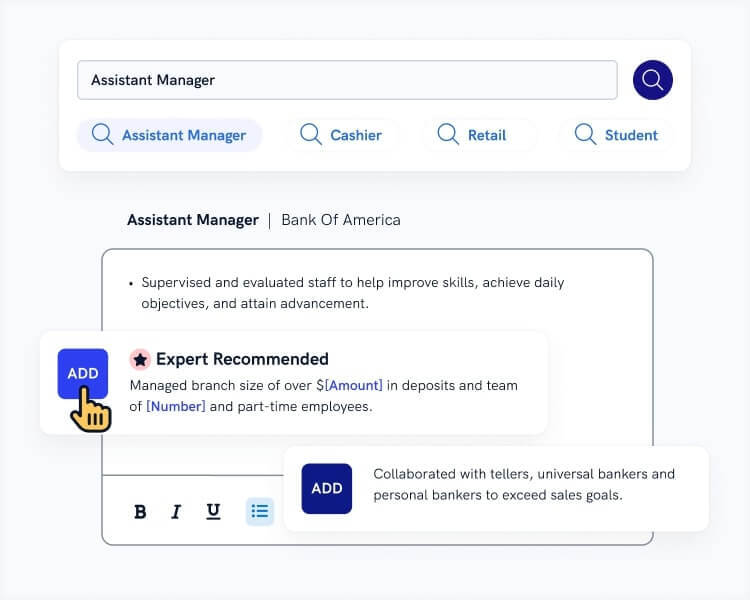 When you're done, our professional resume builder will score your resume and our resume checker will tell you exactly how to make it better.
Use the Magic of Networking
If you haven't asked for a favor in a while, it's time you did that.
Reach out to the people who can help you with your job search—family, friends, or old colleagues. You never know who might have heard something just right for you.
If you happen to apply for a job from a referral, employers will look favorably on your application. They tend to trust a person referred by one of their employees more than outside applicants.
But that's not all. If you're skilled in a particular profession or have a strong interest in a field, join an association.
That's like joining an inner circle of like-minded individuals, so you have higher chances of landing the gig right where you see yourself in the next five years. (wink)
Contact the Companies Yourself
This way is best if you know where you're going and who you want to be your compadre.
Find the company you wish to work for and apply directly on their website. Right now, companies' websites are the most up-to-date resources of job listings, so you have a better chance of applying for a job that's still available instead of just being some recruiter's oversight.
What if the company doesn't list their job postings?
Then you have to be bigger than your fear of reaching out and email your resume or call the recruiter. It's called cold calling and proves an effective marketing tool.
You read that right.
It's a marketing tool, so you better have an elevator pitch prepared and recited as if you participated in the Poetry Out Loud competition. (Of course, let them have a say, too.)
Consider Recruitment Agencies
How many sports movies end with a headhunter getting the best player who's at the same time the main character?
Yeah.
In this movie, you're the headhunter. That should already give you an idea of how to look for a job after college.
Scout around for recruiters and reach out to staffing agencies.
Why?
Most recruitment agencies offer temporary or short-term employment, so you have the chance to gain experience and work on your personal brand. But also, and most importantly, you can decide whether it's something you see yourself doing in the long run.
And don't worry, because as many as 86% of young adults with bachelor's degrees find employment. Being low on work experience doesn't mean you're at a disadvantage.
Participate in Job Fairs
Job fairs are a flea market, but with job vacancies. There are plenty of stands with jobs you wish to grab home with you. But so do other people.
To impress the employers, you've got to know a few tricks before attending such an event:
Find as much information as possible about the event and attendees. That way, you'll be able to write your resume and tailor it for specific business needs ahead of time.
Write down the most important bits about the employers attending the event. Weave them into your pitch and increase your chances of getting remembered. And also—
Jot down the questions you'd want to ask recruiters. You'll look prepared and show off your communication skills, as you won't be gasping for air, stressed.
Dress like you are going for a job interview. But make sure you're comfortable enough as you'll likely spend quite a bit of time at the fairs.
Ask for contact details to write a thank you note for taking the time to speak with you.
Write a professional cover letter and submit it together with your resume. It's just as important.
Plus, a great cover letter that matches your resume will give you an advantage over other candidates. You can write it in our cover letter builder here. Here's what it may look like: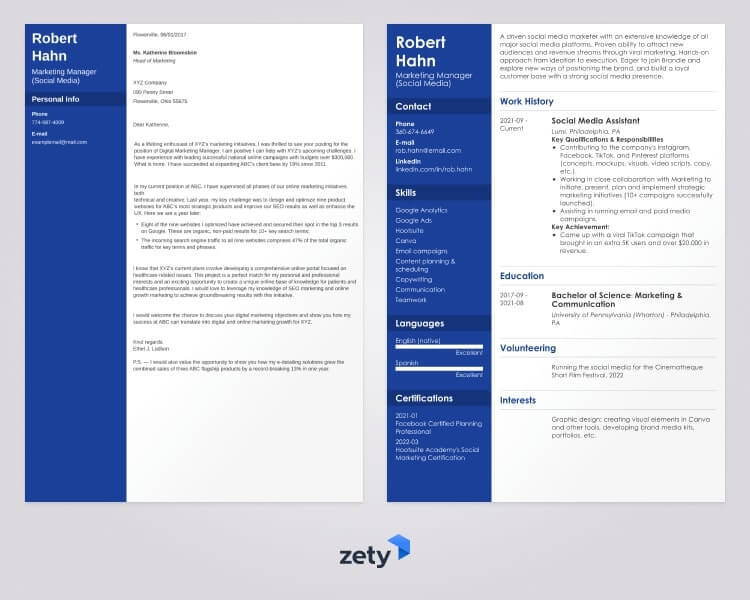 See more cover letter templates and start writing.
Key Takeaway
There are no magic ways to look for a job, except for those simple strategies that everyone can leverage:
Apply via social media platforms. Follow the companies' social activity to learn about the most recent openings and be faster than everyone else.
Use the job search websites, especially if there are particular criteria you're interested in. You can use salary or location filters to sort the entries.
Make sure to ask your closest friends and family members to help you in the search. Perhaps they know about a job post that you'll be an excellent fit for.
Reach out to the recruiters, attaching your resume and cover letter. Why not create opportunities for yourself by yourself?
Find a recruiter or agency to find you a job. You can register for staffing or recruitment agencies in your state.
Take part in job fairs to make direct contact with the employer, see what people work for the company, and get the general vibe of the place.
Thank you for reading my article!
Do you have questions about the process of finding a job?
Do you want to share your successful ways of searching for a job?
How do you feel about any of the above methods of looking for a job?
Give us a shout in the comments! Let's get the conversation rolling.
About Zety's Editorial Process
This article has been reviewed by our editorial team to make sure it follows Zety's editorial guidelines. We're committed to sharing our expertise and giving you trustworthy career advice tailored to your needs. High-quality content is what brings over 40 million readers to our site every year. But we don't stop there. Our team conducts original research to understand the job market better, and we pride ourselves on being quoted by top universities and prime media outlets from around the world.
Frequently Asked Questions About How to Find a Job
How to find a job you love?
It ain't easy to find a job you love, but it's easy to choose a career that's right for you. So, find what drives you, break it down to atoms, and crosscheck with a self-assessment test. Later see what the job market has in store that matches your requirements and abilities, and prepare a shortlist of jobs that fit the profile. Update your resume and apply.
Zety will be pleased to help you with that. Use our resume builder and enjoy your resume ready in no time. Just pick a resume template you like and let the automated resume wizard broom you from A to Z. It really is so easy.
How to find a job after college?
You need a college graduate resume and a cover letter to cover the basics. But one size does not fit all: you've got to tailor each to the job you're applying for. Once you have your documents ready:
Remember, you're only beginning your professional career, so start slow.
Find internship roles that match your academic or personal interests. You'll be a much more valuable asset to the company once you have internship experience on your resume.
Look for volunteering opportunities, if possible. You'll meet new people who can vouch for your qualities and qualifications later on.
Enroll in courses and additional training to get even more qualifications and resume-worthy certifications and licenses. Employers value (certified) personal development.
Follow the companies you'll be excited to work for on social media. They might post open jobs on Facebook, LinkedIn, or Instagram pages.
Practice job interviewing. (For real.) If you're in two minds about an offer, go to the interview, at least for the sake of practice.
How to find a job online quickly?
The quickest way to find a job online is through job search websites and social media. Optimize your LinkedIn page with relevant industry keywords and add a complete resume to your profile. Some companies allow applying for jobs even from the app view. And so do job search websites. Create a profile on Glassdoor, Indeed, or Monster and sort the pages with thousands of job offers using filters.
Where to look for a job no one knows about?
Create your own opportunity. Getting hired through cold-calling is a long shot, but it's not impossible. Get yourself out there with a well-crafted elevator pitch, and impress your potential employer with ideas that you can make a reality.
You should also use the power of networking. Contact your trusted persons and spread the word that you're on the lookout for a job. Perhaps they'll have inside info about upcoming opportunities in their departments. Then, you should jump in and arrange a meeting with hiring managers.