Getting a part-time job is a battle. You write a hundred resumes, and they end up in the online black hole. You Google "part time jobs near me", and bam: a flood of work-from-home scams. Awful part-time jobs with bad pay. Horrendous work conditions.
Yes, hunting part-time work is full of bear traps, but you can find a part-time job you love. You just need to know what's out there, then do a few things right— and our list of 107 best part time jobs will definitely help.
This guide will show you:
107 of the best part time jobs no matter what your skills. (Organized by industry)
How to find "jobs near me part time" in a few days.
Expert tips to find real part-time online jobs or jobs with people, fast.
How to get a part time job when all your applications get ignored.
A note about the hourly pay rates in this article: they come from sites like Payscale and Glassdoor. They're medians, so half the jobs pay less and half pay more.
Want to save time and have your resume ready in 5 minutes? Try our resume builder. It's fast and easy to use. Plus, you'll get ready-made content to add with one click. See 20+ resume templates and create your resume here.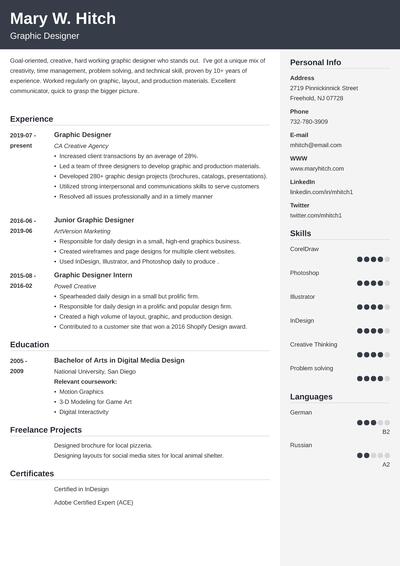 Sample resume made with our builder—See more resume templates here.