Please Find Attached My Resume: How to Say It Right?
Is please find attached my resume the best way to let your reader know you're sending an attachment? Let's take a closer look at the phrase, and see if there are any alternatives.
Language is changing just as fast as the technology around us.
But every now and then you will come across expressions that don't seem to have kept up with the times.
Please find attached my resume is one of them.
The question is—
Shalt thou take heed?
Or is it a better idea to find a more modern option?
This article will show you:
Why not to use the phrase please find my resume attached in an email.
Examples and alternatives to the please find attached wording.
Pro tips to improve your resume and cover letter writing skills.
Want to save time and have your resume ready in 5 minutes? Try our resume builder. It's fast and easy to use. Plus, you'll get ready-made content to add with one click. See 20+ resume templates and create your resume here.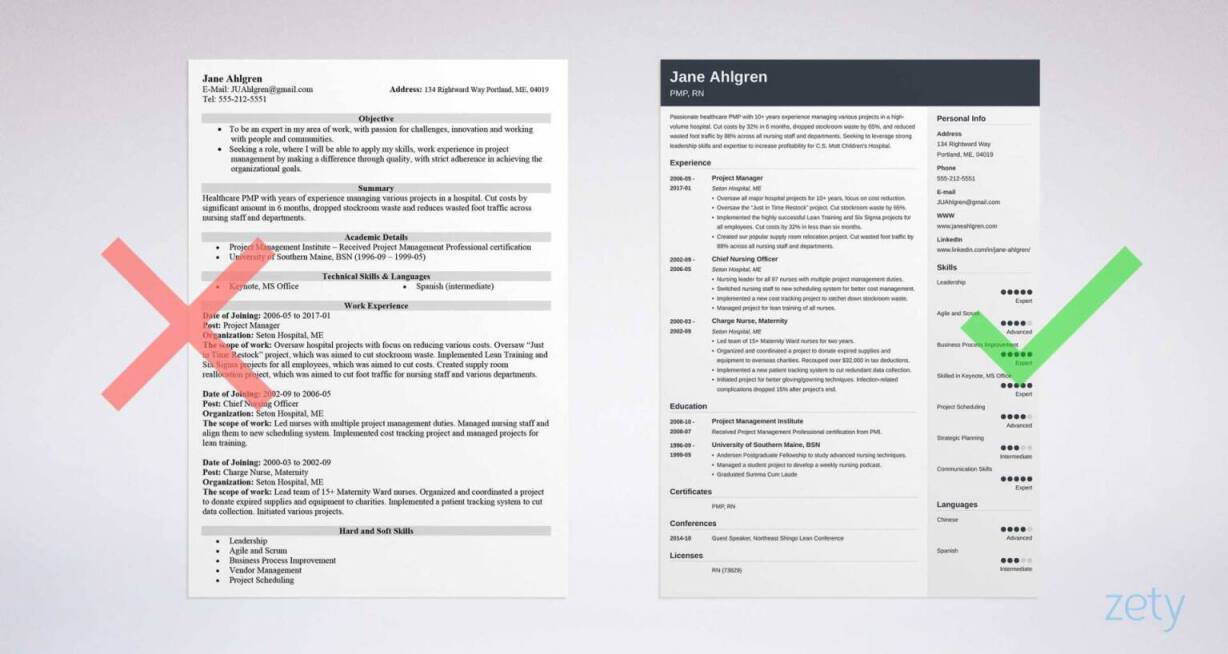 Sample resume made with our builder—See more resume samples here.
You have your resume ready, but are looking for advice on cover letter writing? These guides will help you out:
1
Please Find Attached My Resume. Or Not.
Here's the thing:
The beauty of language lies in its flexibility.
A finite set of words gives you infinite possibilities of expression.
The problem is—
With such a huge choice and speed at which we have to act, it's not that hard to make a misguided decision.
That's the case with the phrase:
Please find attached my resume.
It's an idiomatic phrase, yes. It's grammatically correct, yes. But it reads like it's taken straight from the 1960s.
You know, back when computers were the size of a building, and the only thing resembling a smartphone was called a Tricorder and you could see it on Star Trek.
The same is true about:
Please find my resume attached.
This one does look better but to modern eyes it will have a certain Yoda quality to it—
Plus, the verb find feels a bit off.
It may be used in its idiomatic sense, but gives a weird impression that you lost something, and now you're asking the recruiter for help.
Pro Tip: Punctuation won't help you much. Please find attached: my resume and Please find, attached, my resume both read as bizarre as they look.
Here are some more wordings with a mossy feel:
Attached please find my resume.
Please find the attached resume.
Remember:
There's absolutely nothing wrong with any of the expressions above in terms of grammar.
It's just that they're all extremely formal, and don't seem to belong to this era.
Methinks.
Plus:
If you think changing the verb from attached to enclosed changes anything, you're wrong. It doesn't.
The phrase enclosed resume used to make much more sense in the context of an envelope you would use to send all your application documents in.
Email messages have attachments. And you don't send them in an envelope, do you?
And one more thing—
Even in legalese there's a trend towards dropping such old-fashioned phrasing.
Pro Tip: Learn how to write like a pro, and improve your writing skills.
When making a resume in our builder, drag & drop bullet points, skills, and auto-fill the boring stuff. Spell check? Check. Start building a professional resume template here for free.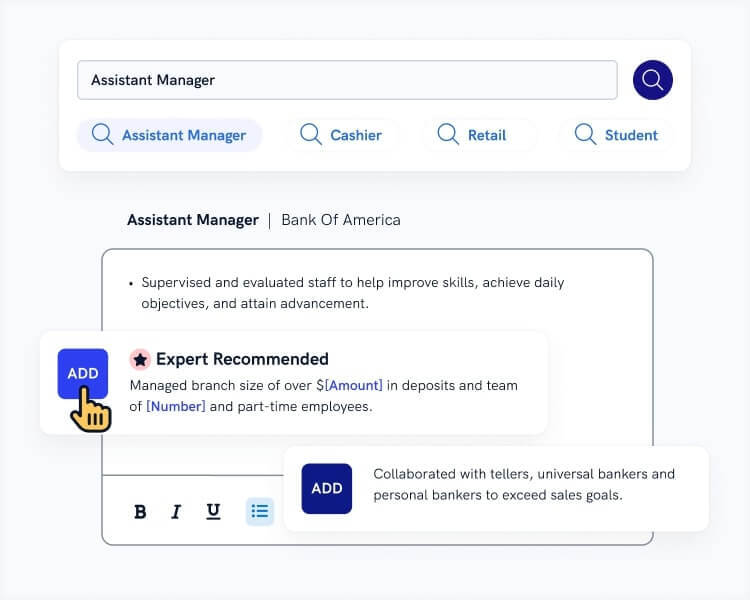 When you're done, our free resume builder will score your resume and our resume checker will tell you exactly how to make it better.
The best way to tell the recruiter about the attachments to your message it to—
Work this piece of information into the natural flow of the entire message.
Easier said than done?
Not when you get to see examples of how you can do it right.
And guess what:
This is exactly what comes next.
The examples below show you how to let the recruiter know that you've attached your resume to the email they're reading:
As the attached resume/documents/etc. indicate(s)/show(s)/prove(s)/etc…
Attached are my resume and cover letter.
Attached is my resume for your review and consideration.
I attached my resume.
I attach my resume.
I have attached my resume for your reference/review.
I have included/appended [e.g. my resume] for your review.
I've attached/included my resume.
I've attached my resume to this email/here/to this message, and [e.g. would love to be considered for the position].
My resume is attached [e.g. for your review].
Please consider [e.g. the attached resume].
Please have a look at the attached resume.
Please let me know if you have any questions about the attachment(s)/attached resume.
Please refer to the attached resume for more details on…
Please see the attached resume [e.g. to learn more on my involvement in…]
The attached resume includes detailed information on…
The resume you asked for is attached/in the attachment.
You'll find all attachment(s) below.
Or—
Don't say anything.
Seriously, you can just as well attach the file without explaining what it is. After all, it will be obvious from the context of your message.
Pro Tip: Make sure your resume file name is informative and professional.
Alternatively, you might want to send a link to your online resume or LinkedIn profile.
If that's the case, just say something along the lines of: Here is a link to my online resume/LinkedIn profile.
And you're done!
Pro Tip: Knowing how to mention your attached resume will help you, but a sample email cover letter with attached resume can take your career to new heights in no time.
Plus, a great cover letter that matches your resume will give you an advantage over other candidates. You can write it in our cover letter builder here. Here's what it may look like: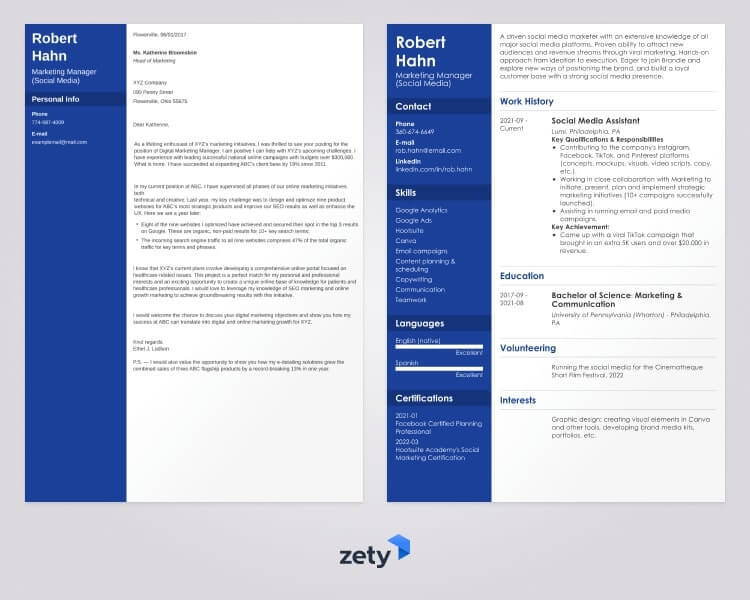 See more cover letter templates and start writing.
Key Takeaways
Here's all you need to know about using the please find my resume attached phrase:
In this day and age, phrases like please find attached my resume come across as odd and old fashioned.
That said, they're grammatically correct. It's just that there are more natural ways to say you'd like someone to take a look at the attachments, such as You'll find all attachment(s) below.

Still in doubt about using please find attached my resume in your message to the recruiter? Give us a shout out in the comments below. We'd love to hear from you.
Article summary
The article titled "Please Find Attached My Resume: The Right Way to Say It" explains why using the phrase "Please find attached my resume" in a job application email is not the best approach. The author suggests that the phrase is outdated and can come across as impersonal or even presumptuous. Instead, the author recommends using a more personalized approach that demonstrates your interest in the position and the company. This could include briefly mentioning why you're interested in the role, highlighting relevant skills and experiences, and expressing enthusiasm about the possibility of joining the team. The article also provides examples of alternative phrases that job seekers can use to introduce their resume in a job application email. These include "I'm excited to apply for the [Position] at [Company] and have attached my resume for your review," and "As a [relevant skill or experience], I believe I would be an excellent fit for the [Position] at [Company]. Please see my attached resume for more information." Overall, the article emphasizes the importance of crafting a personalized and engaging job application email that will make a positive impression on potential employers.
About Zety's Editorial Process
This article has been reviewed by our editorial team to make sure it follows Zety's editorial guidelines. We're committed to sharing our expertise and giving you trustworthy career advice tailored to your needs. High-quality content is what brings over 40 million readers to our site every year. But we don't stop there. Our team conducts original research to understand the job market better, and we pride ourselves on being quoted by top universities and prime media outlets from around the world.
Sources