If you are applying for an academic position, hand out a CV. When pursuing professional opportunities, hand out a resume.
Even though "CV" and "resume" are often used interchangeably in the US, they still have some differences.
A CV is a detailed description of your career path that also comprehensively features education, training, publications, awards, honors, etc. CV stands for curriculum vitae or course of life. Unlike a resume, it's not limited in length and is usually seen in academic environments.
If you're applying for a job outside academia, and it's not specifically indicated you need a full CV, a regular 1-page resume will be sufficient (2 pages for candidates with over a decade of experience). A good resume should include a brief breakdown of your professional achievements, your education, and your skills.
Want to save time and have your CV ready in 5 minutes? Try our CV maker. It's fast and easy to use. Plus, you'll get ready-made content to add with one click. See 20+ CV templates and create your CV here.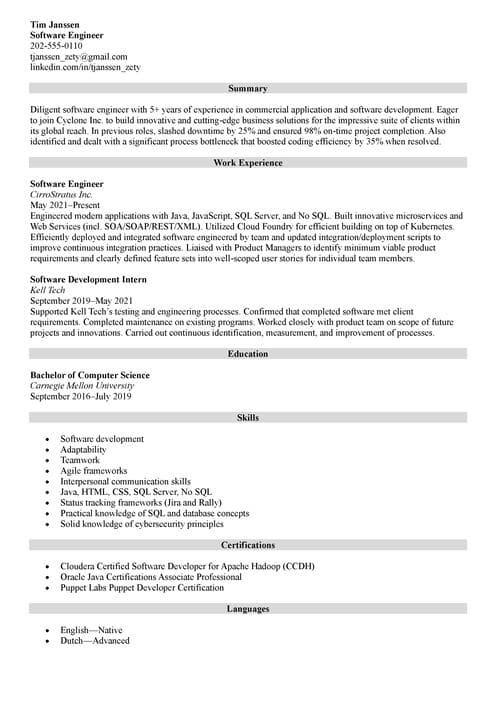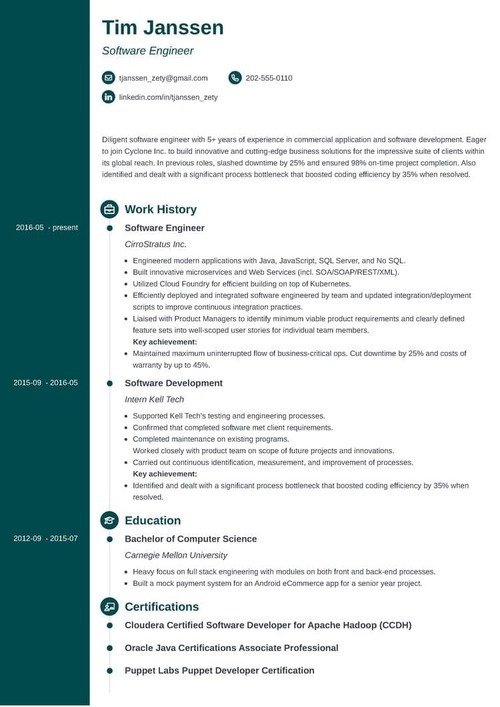 Sample resume made with our builder—See more CV templates here.
About Us
Zety is a career advice website providing job interview prep tips, professional resume samples for most jobs and industries, guidance on how to write a good cover letter, and much more.