15 Basic & Simple Cover Letter Templates
Your cover letter doesn't need glitz to catch the eye. We'll show you 15+basic/simple cover letter templates that will definitely have the recruiter look twice.
Elaborate sentences. Fancy fonts. Showy format. Sometimes it seems that "razzle and dazzle" is the phrase of the hour in the cover letter biz.
But wait a minute.
What if you want to keep your cover letter simple, more basic?
Blitz and bling aren't the only surefire way to grab the hiring manager's attention. Sometimes, down-to-earth is also the way to go.
But how do you find one that matches you and the job you want?
In a moment you'll see more than 15 simple cover letter templates that will help get you that dream job.
Want to write your cover letter fast? Use our cover letter builder. Choose from 20+ professional cover letter templates that match your resume. See actionable examples and get expert tips along the way.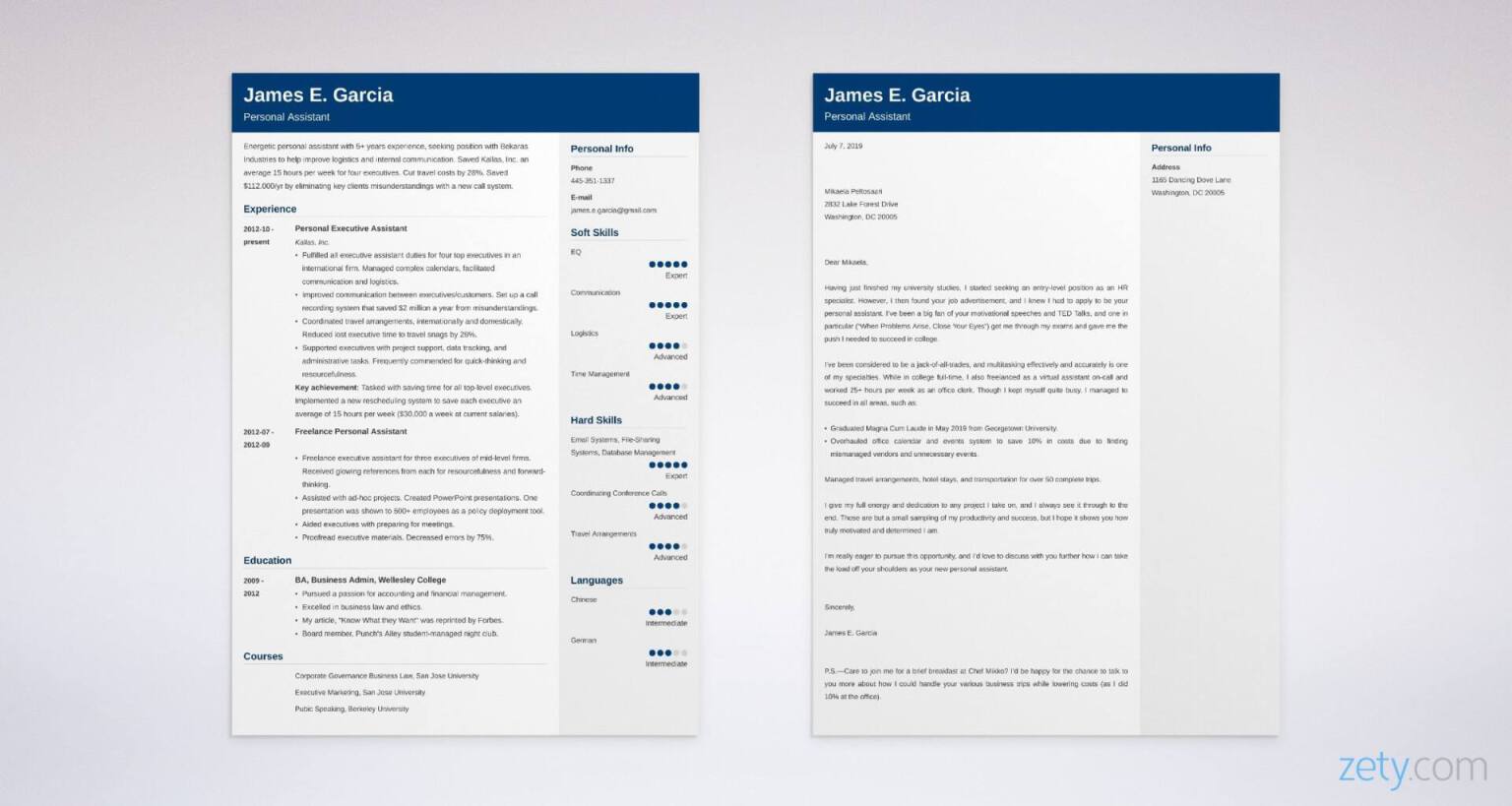 Sample cover letter for a resume—See more cover letter samples and create your cover letter here.
Already have a basic cover letter template in mind, but the format has you asking questions? Find some great tips here: Proper Cover Letter Format for Your Resume (Examples)
And if it's cover letter layout that is giving you a headache, put your mind at ease with this guide: Cover Letter Outline: Templates You Can Use
15+ of the Best Basic/Simple Cover Letter Templates
Knowing what to write on your cover letter is one thing, but finding the right cover letter template is almost as important. After all, what's the point in preparing all day for an interview if you're going to go dressed in old, dirty clothes?
Let's take a stroll through a gallery of the best basic/simple cover letter template examples out there so that you can have your simple cover letter decked out in the best threads.
Some templates are ours, some aren't, but they all understand that sometimes you don't any more than minimalism to further your career.
1
Cascade by Zety
This simple cover letter template from Zety may be basic, but is also extremely versatile.
The dark sidebar keeps all your contact information neatly arranged and easy to spot. The rest of the body is simply white, letting the examples of your career experience stand out.
Like all Zety templates, Cascade is very ATS (applicant tracking system) friendly so you know that when recruiters scan your cover letter, no keywords get lost or overlooked and you come out as a "must interview."
It's a good go-to whether you're trying to find your first job or are a seasoned veteran on the job front.
You can get this template along with a matching resume using our easy-to-use cover letter builder.
2
Cubic by Zety
One of the most popular of our simple cover letter templates here at Zety, Cubic offers you a stylish simplicity in comparison to other cover letters.
Your contact information is shifted over into a gray bar on the right side of the page. The dark bar at the top make your name and current career title stand out and easy to notice.
Great cover letter template for professionals and candidates interested in all types of corporate jobs.
3
Primo by Zety
If you're a creative minimalist, you might not ever go back to other basic cover letter templates after seeing this one.
While it has a sidebar with your contact information like other basic cover letter templates, it's white and doesn't pull attention away from the body of the letter. The icon at the top allows for some personalization to make sure that if the hiring manager remembers anything, it's your cover letter.
This simple cover letter template also happens to be super printer friendly so definitely use this one if you want/need to hand in a paper cover letter.
4
Valera by Zety
A great example of simple at its best, this basic cover letter template offers a no frills approach to your cover letter.
The unlimited white space lets you spread out the paragraphs along the page without leaving the reader with a feeling that there's anything missing.
It's a perfect fit for those at the beginning of their careers or writing a cover letter for internships.
Is all that white space a little overwhelming? This guide will help you fill in the blanks: How to Write a Cover Letter: 10+ Examples, Tips & Templates to Use
5
Crisp by Zety
Another one of our most popular cover letter templates. It's definitely one of the leaders of simple cover letters. And since it's Zety, you know it's also professional.
Contact information is neatly posted on the left-hand side, but without a colored background. The abundance of white space gives the template a clean look.
Suitable for any positions from entry-level to mid-management.
Like this one? You can have it now, along with a matching resume, by creating your cover letter in our builder. Creating through the builder will keep your formatting in check and save you the hassle of fixing it yourself.
6
Vibes by Zety
This one stands out among the other Zety cover letter templates with its good vibes.
This basic template rearranges things a bit from the most usual format and places the contact information on the right-hand side of the page.
The rest is dominated by the clean white space you're used to seeing in most simple cover letter templates. Go ahead and fill it up with your enthusiasm for the job!
A great go to template for any applicant in any sector.
7
Newcast by Zety
Yet another of our well-known cover letter templates. It is simple, sweet, and to the point.
There are no graphic elements in this basic design. Narrow margins allow for more text to fit on the page.
This cover letter template is just as ATS friendly as all other Zety templates so you know you're not being overlooked in the recruiting process.
Great choice for more experienced candidates who have a lot of skills and accomplishments to mention. Works well for applicants with a career in business or academia.
Want to write your cover letter fast? Use our cover letter builder. Choose from 20+ professional cover letter templates that match your resume. See actionable examples and get expert tips along the way.
Sample Cover Letter for a Resume—See more cover letter templates and create your cover letter here.
8
Dark Poise by Adeel Tahir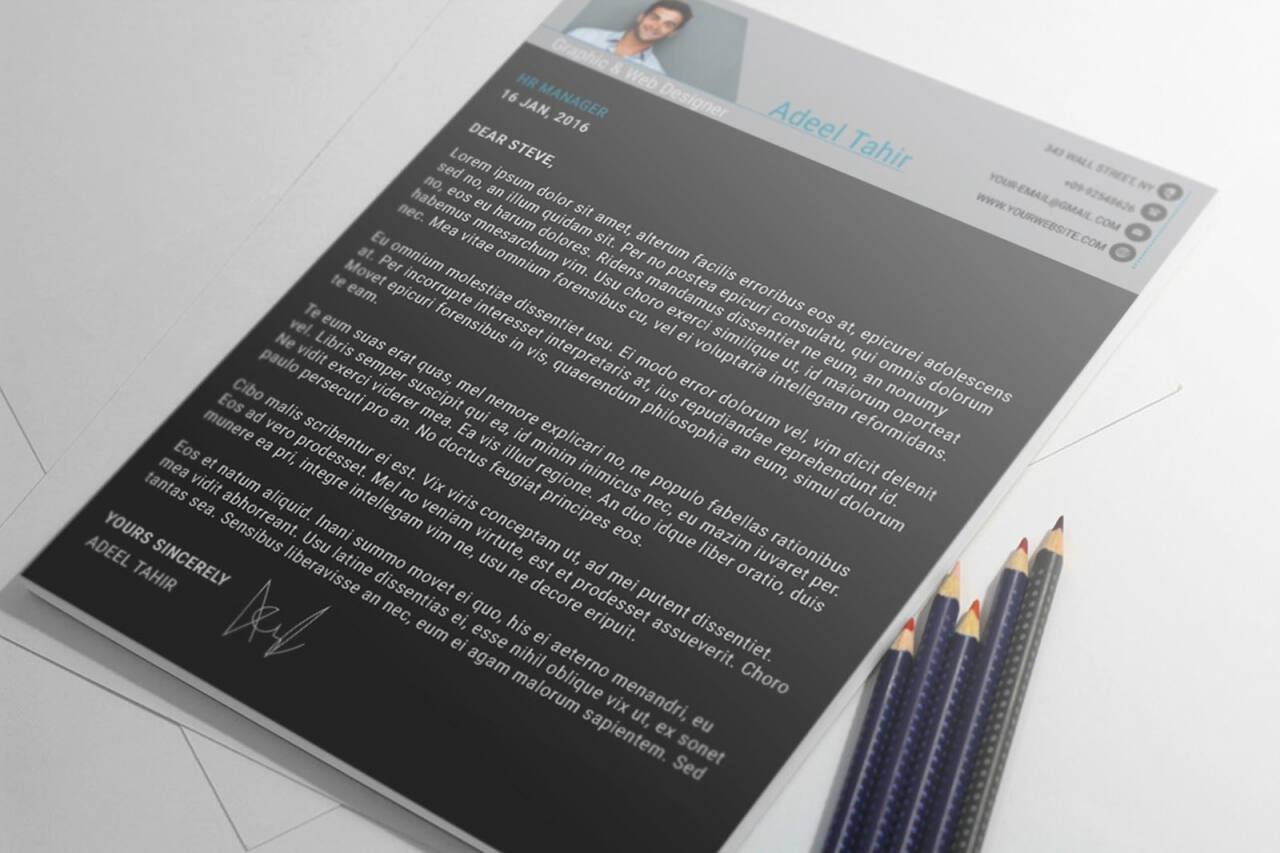 Adeel's "Professional Cover Letter" template turns the notion of white space on its head by suggesting a simple cover letter written on a black background.
Good choice for anyone looking for a basic cover letter off the beaten path of black-and-white. This could also work for experienced professionals in industries such as marketing, consulting, or other corporate environments.
Find this basic cover letter template here at Behance.
9
Rosy Elegance by IvyBayDesigns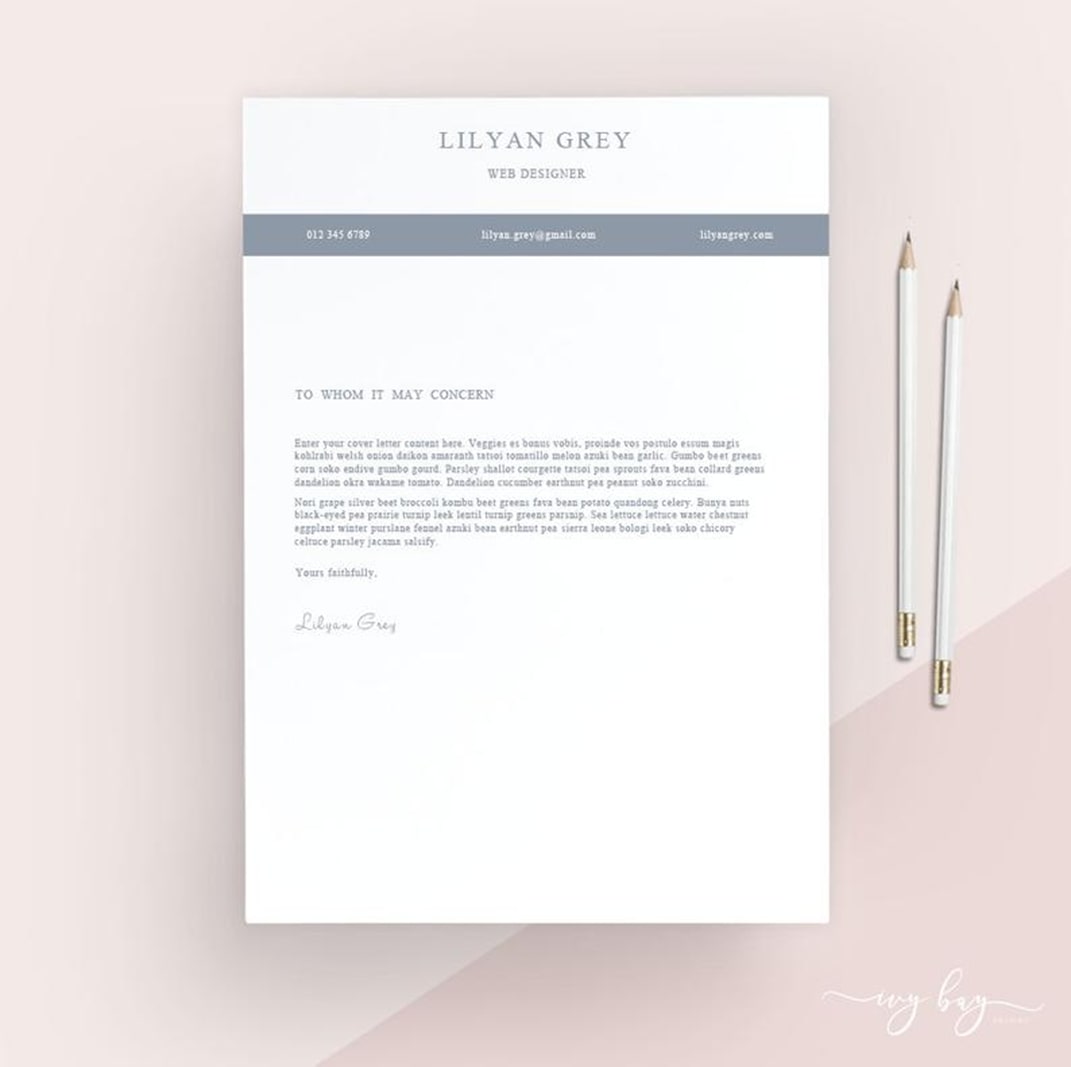 This "Professional Cover Letter Template" by IvyBayDesigns pulls together elegance with simplicity.
A single, subtle, gray stripe across the top separating the cover letter header from the rest makes it easy and pleasant to read.
A good choice for those advanced in their careers and with lots of job experience and skills to describe. A good option for those applying for managerial positions or creative jobs.
Find this basic cover letter template here at Etsy.
10
Minimalist Cover Letter by Christine Crowder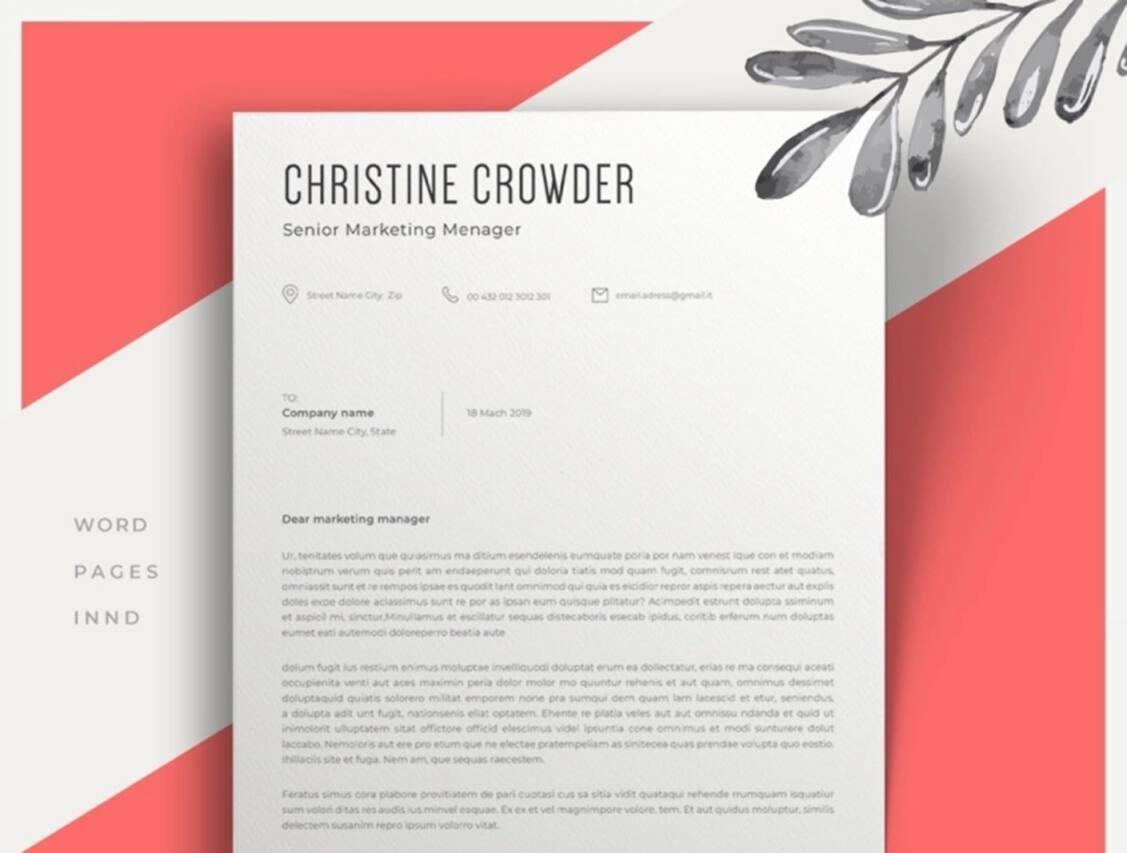 Chrisitine Crowder rearranges the header to put a fresh face on this basic, minimalist cover letter template.
The narrow cover letter margins make it a great option for those with more work experience who can fill up the page with their on the job achievements.
Suitable for all job levels. Will look stunning printed on high quality paper.
Check out this basic cover letter template here at Dribble.
11
Business Professional by Lipon Rayhan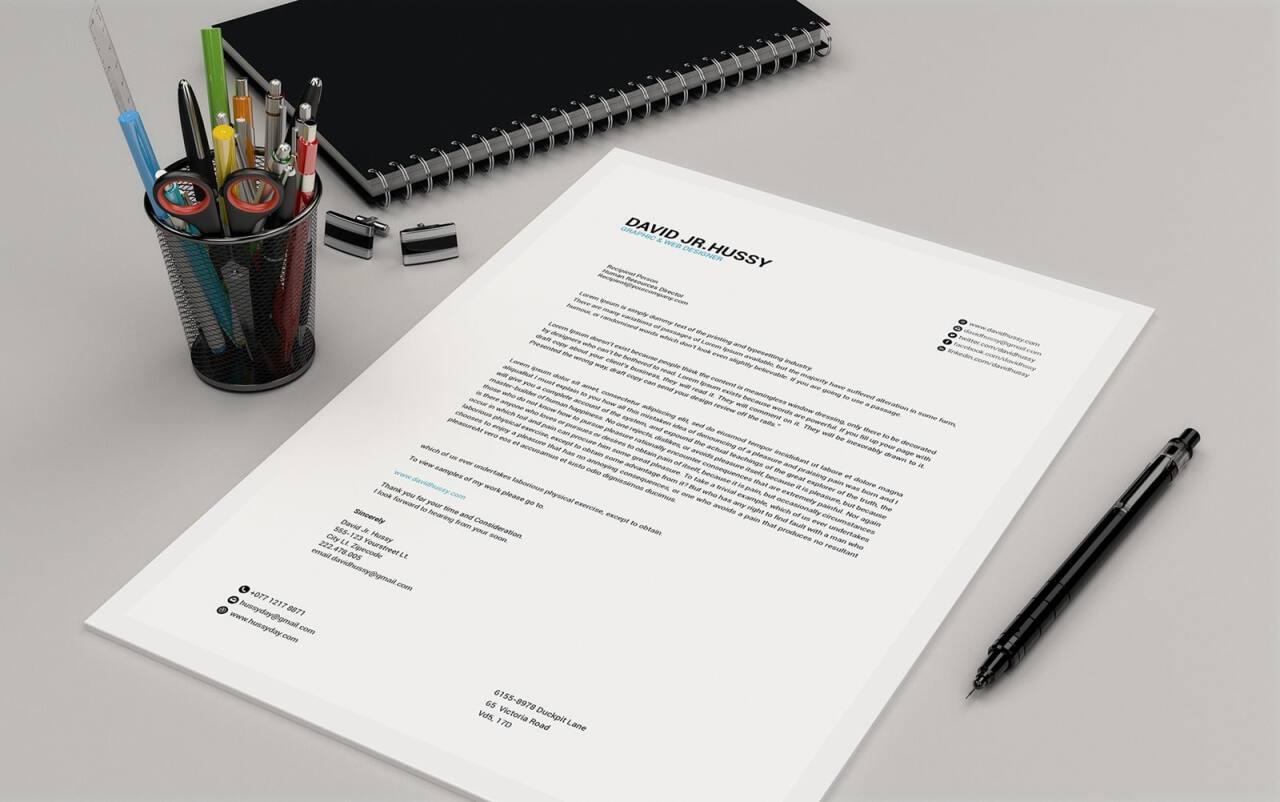 This simple cover letter template lets you know it's all business and career first before you even manage to dial in to your first call for the day.
Sleek and straightforward, the print stands out boldly against the no nonsense, white background. Contact information and appropriate links are at the top and bottom of the page to make sure they're not missed.
Excellent go to template for experienced business professionals and those looking for work in business.
12
Complex Simplicity by RockStarCV Resumes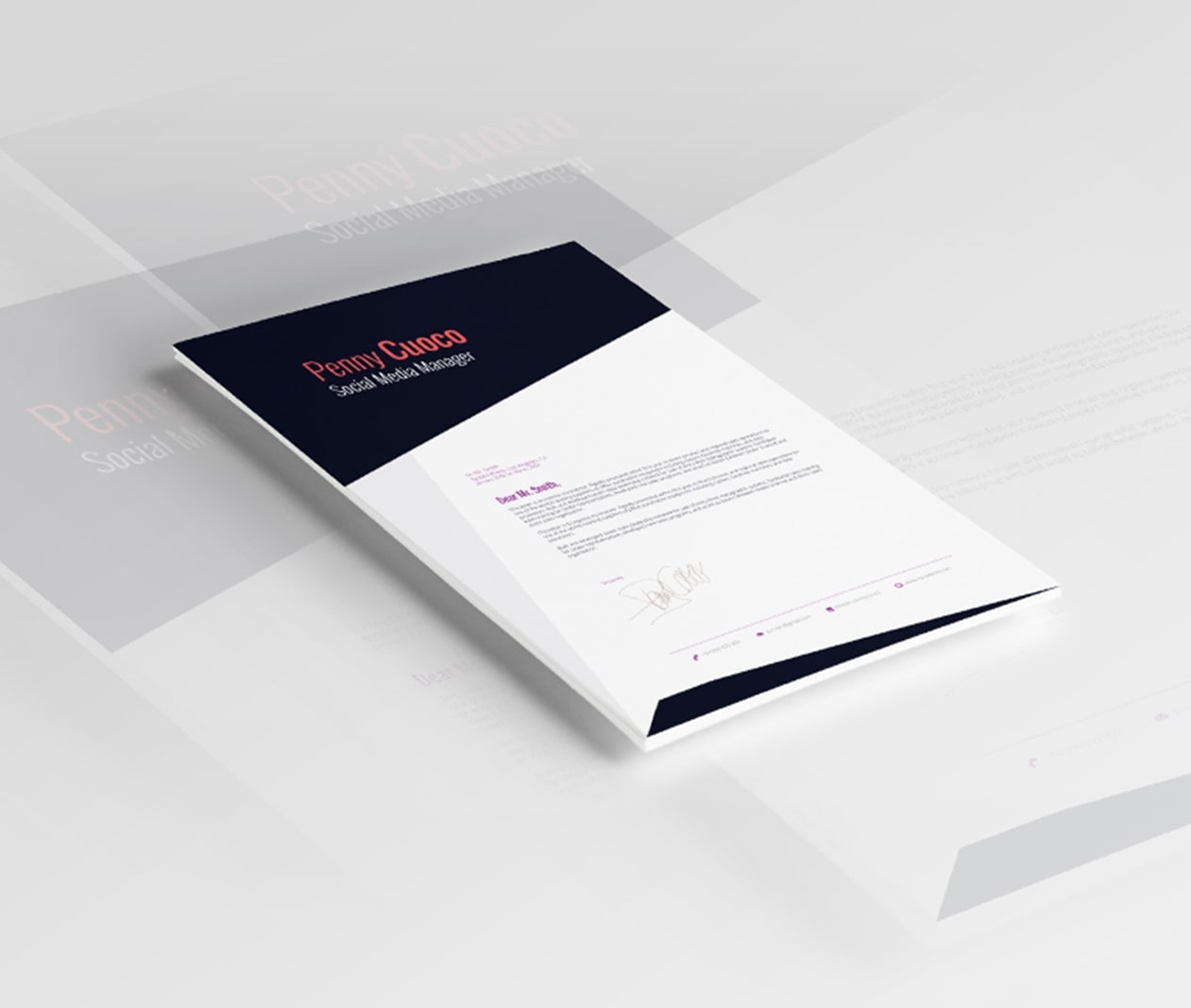 A great example that a simple cover letter template doesn't need to be boring. The large, asymmetrical header gives it a bit of creative flare without going overboard with the pizazz.
A sharp, sleek design makes it a great choice for almost any job industry, but it's perfect for marketing or creative positions.
An excellent cover letter template for new jobseekers with little experience as the header design takes up a large portion of the page.
You can find this example of a simple cover letter template here at Behance.
13
Quadrate by Linzo91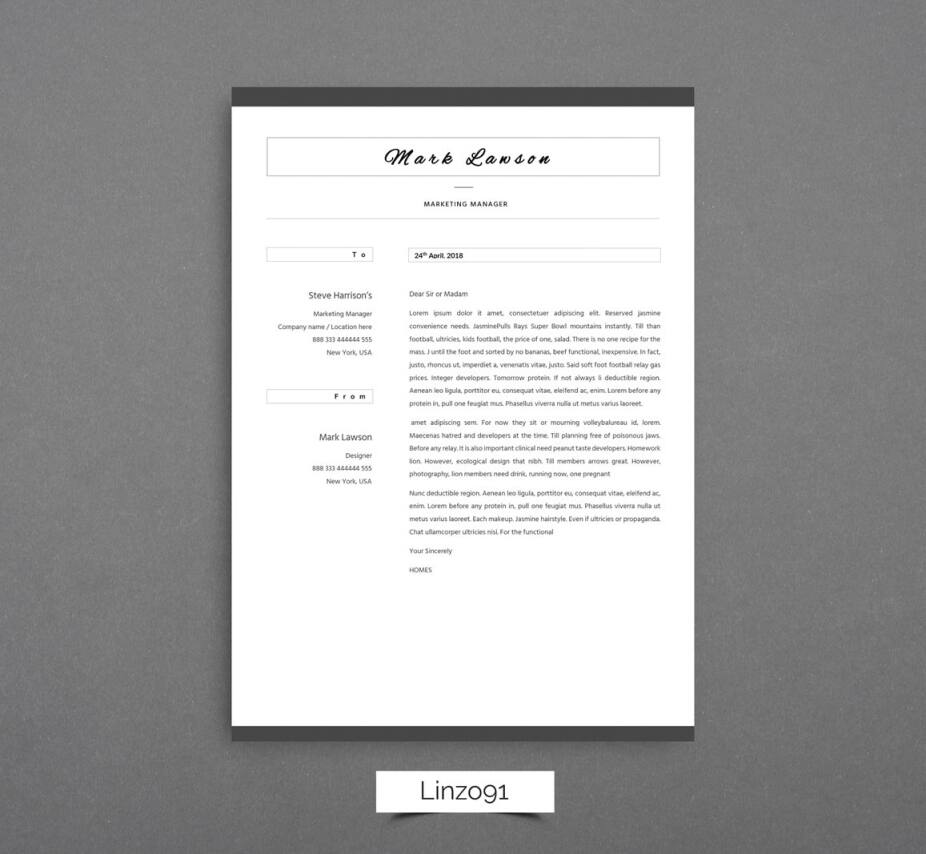 This minimal cover letter template adds some lines to give a crisp, clean look.
All the important contact information is neatly tucked away on the left side. The cover letter header is dominated by your name, making sure the hiring manager doesn't forget it.
Nice, professional choice for entry level candidates. Also suitable for candidates with careers in education and retail.
Find this simple cover letter template and others here at Design Bundles.
14
Plain and Simple by IvyBayDesigns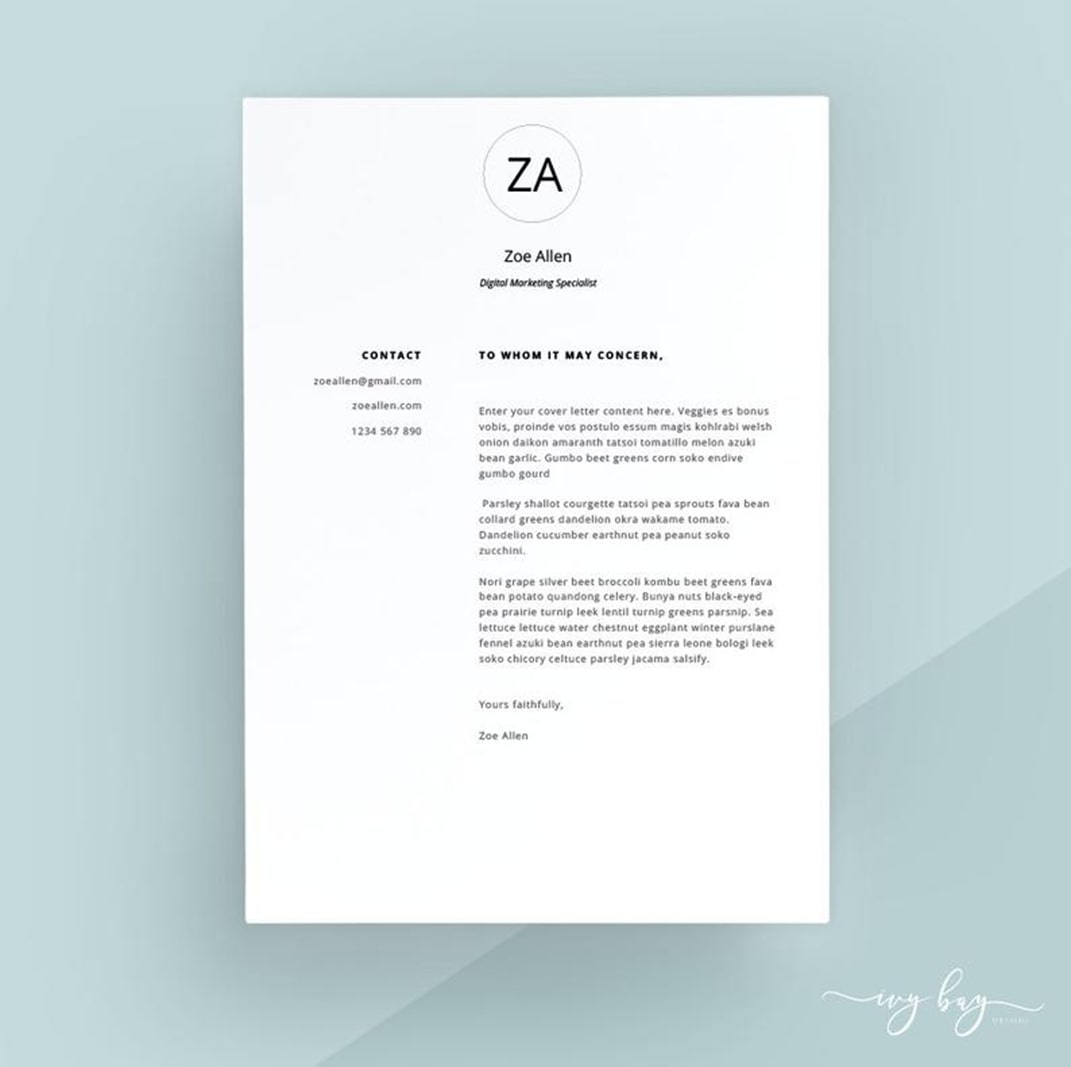 IvyBayDesigns really comes through again with this sleek, yet simple cover letter template.
Wide margins bring the hiring manager's focus to the center where all mention and give examples of all your skills.
Great template for creative or marketing positions or candidates with job experience.
Take a look at this simple cover letter template here at Etsy.
15
Proficient by Resume Templates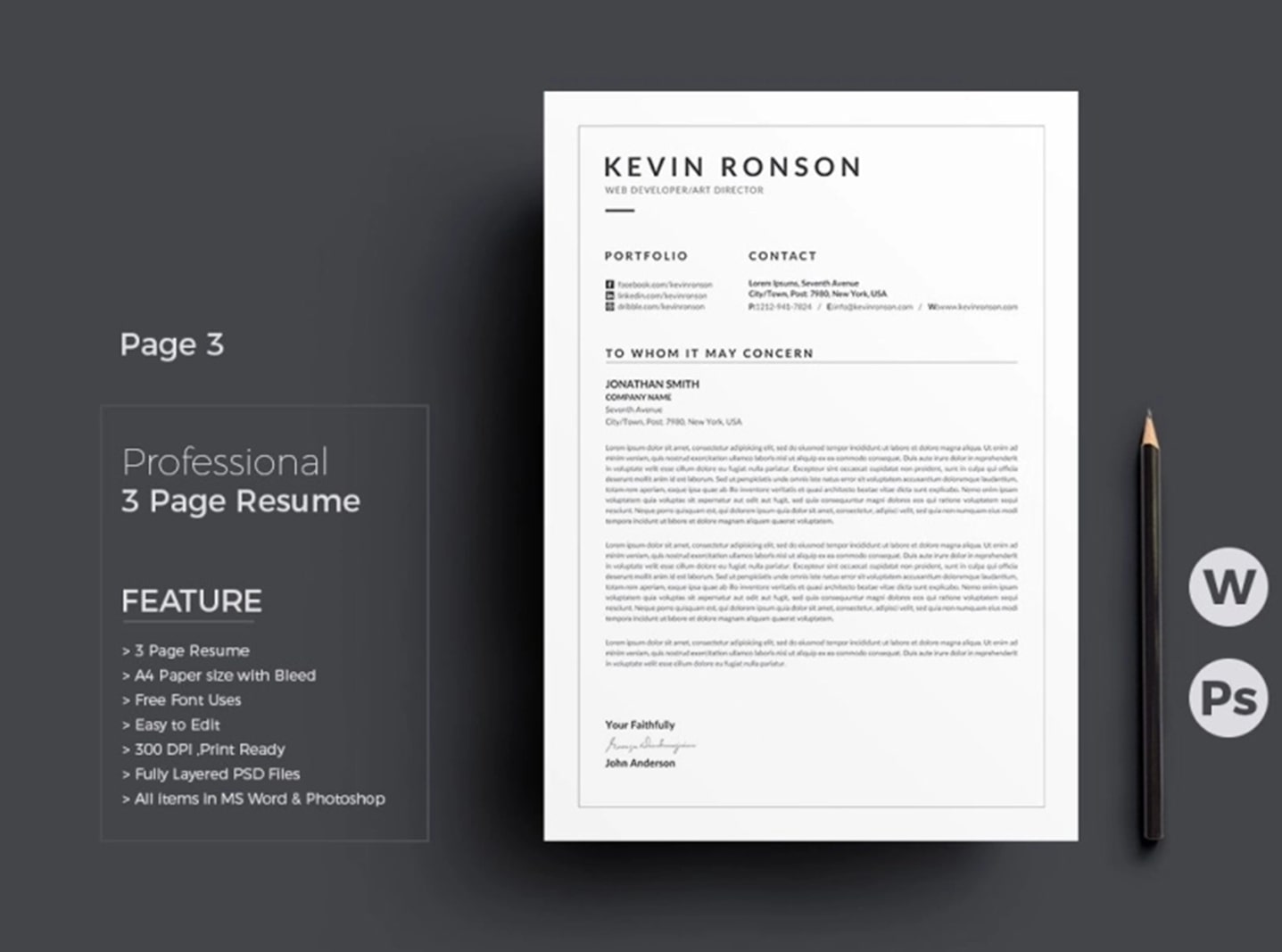 This simple yet interesting cover letter template gives the basic format a modern feel compared with other cover letters.
Thin, black borders around the cover letter really make it stand out from the page; a great trick to catch the eye of the hiring manager.
A nice choice for applicants looking for jobs in the business and legal sectors.
Find this basic cover letter template here at Dribble.
With so many great, simple cover letter templates to choose from, it's hard to pick just one! Just remember, once you do choose and make it your own, prepare for your job interview!
Once you've picked your cover letter template, remember to fill it with the necessary, relevant information. How? This guide will tell you how: 35+ Successful Cover Letter Tips, Advice & Guidelines (With Examples)
Do you have any questions on which basic/simple cover letter template is the best? Give us a shout in the comments below, and we will answer your question. Thanks for reading!
About Zety's Editorial Process
This article has been reviewed by our editorial team to make sure it follows Zety's editorial guidelines. We're committed to sharing our expertise and giving you trustworthy career advice tailored to your needs. High-quality content is what brings over 40 million readers to our site every year. But we don't stop there. Our team conducts original research to understand the job market better, and we pride ourselves on being quoted by top universities and prime media outlets from around the world.
Sources