46 Six-Figure Jobs (No-Degree, Degree & Remote) in 2023
Yes! It's possible to get 6-figure jobs without a degree! It's also possible to get them remotely. Read on and see the best jobs with six-figure salaries within your reach.
Landing one of the six-figure jobs can help you make your dreams come true. And let's face it: who doesn't dream of sitting comfortably in your heated pools while sipping on wine that's five grand a bottle? And now you can have this sort of lifestyle, too. Just one thing stands in the way—a higher income.
Learn what the top six-figure jobs are and start working on getting one.
This guide will show you:
What the best 6-figure jobs in various industries are.
If it's possible to get a six-figure job without a degree.
Which jobs with six-figure salaries will matter in the future.
Want to save time and have your resume ready in 5 minutes? Try our resume builder. It's fast and easy to use. Plus, you'll get ready-made content to add with one click. See 20+ resume templates and create your resume here.
Sample resume made with our builder—See more resume examples here.
Want to know how to write a resume for six-figure jobs? Check the ones below:
What Is a Six-Figure Job?
A six-figure job is a term that describes professions paying between $100,000 and $999,999 per year. You may find the most jobs with six-figure salaries in the technology, healthcare, and business sectors. These high-paying jobs usually require a college degree.
But hey, don't get discouraged if you don't have a Bachelor's or a Master's. Some six-figure jobs don't need a degree! Continue reading to find out what they are.
High-income skills can help you get great jobs. Check here: Which High-Income Skills Do You Need?
Top 20 Six-Figure Jobs
It's not a secret that some jobs pay more than others. However, if you expect that only CEOs and engineers can make a lot of money, you're mistaken! According to the Bureau of Labor Statistics, the top 10 occupations with the highest median annual pay are mostly within the healthcare sector.
Let's see what the highest-paying occupations in America are:
Family medicine doctors
Oral and facial surgeons
Orthodontists
Physicians and ophthalmologists
Anesthesiologists
General internal medicine physicians
Gynecologists and obstetricians
Surgeons
Psychiatrists
Airline pilots
Nurse anesthetists
CEOs
Specialist dentists
Pediatricians
General dentists
Information systems managers
Physicists
Managers in architecture and engineering industries
Judges and magistrates
Podiatrists
Is your career on the list? Well, don't worry if it's not. These aren't the only jobs with six-figure salaries out there.
Ever wondered what you would do for a huge sum of money? Others did. Check here: How Far Would You Go for Money?
Why Are There So Many Six-Figure Public Health Jobs?
The jobs in the healthcare sector indeed occupy the most places on the list of the top 20 highest-paying jobs. Generally, managers in medical and health positions get the highest median pay among all professions. The U.S. Bureau of Labor also expects continuing demand for healthcare jobs.
Here are some factors that contribute to high wages for medical professionals:
Many years of study: It takes more than eight years to study for a medical degree, and it doesn't end there, as doctors must complete a residency that may take up to 7 years.
High education cost: The cost of entering the medical profession is enormous. Most medical school graduates are $200,000 in debt.
Residencies are limited: In 2022, over 47,000 applicants registered with the National Resident Matching Program, while only 39,000 residency positions were available.
High demand: Physicians are much needed in society, and increased demand for their services results in competitive salaries.
Job difficulty: It's not easy to enter the medical profession, and it's not easy to stay in it. Doctors are under constant stress. They work long hours, have a huge responsibility, and often experience burnout. They should be compensated for that.
Doctors are among the most respected jobs in the US. Is your job respected, too? See here: America's Most Respected Professions
When making a resume in our builder, drag & drop bullet points, skills, and auto-fill the boring stuff. Spell check? Check. Start building a professional resume template here for free.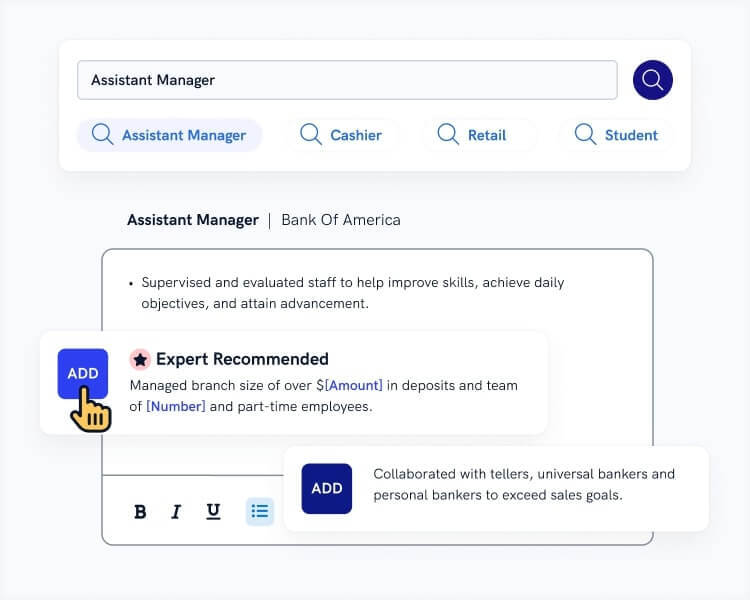 When you're done, our easy resume builder will score your resume and our resume checker will tell you exactly how to make it better.
6-Figure Jobs Without a College Degree
It's true that college education opens the door to new opportunities. But the real downside is that it costs a lot of money. If you still haven't decided on your future career and don't want to start your adulthood with massive debt, you might consider jobs that don't require a college degree. And guess what? It is possible to earn a six-figure salary without one.
The list below includes some 6-figure jobs without a college degree:
Nuclear power reactor operators
Transportation and distribution managers
Supervisors of police
Detectives and criminal investigators
Commercial pilots
Elevator installers and repairers
Power distributors and dispatchers
Ship engineers
Water vessel captains
Funeral service managers
Air traffic controllers
Dental hygienists
Of course, you need to complete some courses to learn the ropes and become qualified for these jobs. But it won't take as many years and as much money as getting a Bachelor's at Harvard or Princeton. The average cost of college in the US is $35,331 per year, so it's over $140,000 for a whole undergraduate program. In comparison, getting a commercial pilot's license, which is considered expensive, costs between $30,000 and $90,000, so it's still cheaper than a college degree.
So you want to go to college but don't know which major to choose? Check here: Choose a Major in 9 Easy Steps
Remote Jobs With Six-Figure Salaries
Big city life has many things to offer: exciting nightlife, great restaurants, diverse culture, and many job opportunities. But living in a city also means being stuck in traffic jams, paying high rental costs, and breathing exhaust fumes. Not ideal.
Wouldn't it be great to find 6-figure jobs away from the city? And even better—get a six-figure salary while working from home?
Here's a list of six-figure remote jobs that you can have anywhere in the world:
Software engineers: Is anyone surprised? Software engineers can easily find jobs paying over $100K a year, and many are remote.
Sales executives: Experienced salespeople can count on high commissions for their valuable skills and knowledge.
Campaign advisors: And not just political campaigns, but also those spreading awareness of charity programs.
Project managers: Large-scale projects with big budgets need experienced PMs, so companies offer very competitive salaries for their work.
Research analysts: Researchers with highly developed analytical skills are much in demand not only at educational institutions but also in private companies.
Business analysts: Designing business processes, facilitating team productivity, overseeing multiple projects, resolving complex issues… It's all worth 6 figures.
Executive assistants: CEOs are busy people, and they need someone reliable to help them manage business travel, calendars, and other responsibilities.
UX specialists: Working with designers, engineers, customers, and data to achieve great results is a complex piece of work easily worth $100,000+.
Training & development specialists: Companies that want to invest in their employees need learning & development pros to recognize talents and design in-house training.
Product owners: Experienced managers can lead a company's flagship product to wide recognition and financial success.
As you see, many industries are offering remote 6-figure jobs. What's the common denominator here? Experience and knowledge. You can easily find high-paying jobs when you become a real specialist in your field.
Getting a high salary is easier when you know how to negotiate. Learn here: Tips for Negotiating Your Salary
Do Easy 6-Figure Jobs Exist?
We've all seen countless stories about people getting paid big money for jobs like house sitting, dog walking, and traveling. It seems that it's all that the gig economy is about. Everyone wants a high-paying job with the minimum hassle involved.
Unfortunately, most six-figure jobs are highly specialized and require years of training and experience. Even those 6-figure jobs without a college degree involve some sort of training and qualification. And truthfully, these jobs aren't easy.
But don't get discouraged. It all depends on how you define "easy." Is it a job that doesn't require sitting in an office? Or maybe a job with little responsibility? Or flexible working hours? It's all a matter of personal preference.
There are a few relatively easy jobs that can pay six-figure salaries. Here they are:
Travel writers: Instead of spending your savings on travel, monetize your trips and become a travel writer. Find a niche in which you can specialize and write content for new businesses in this field. It will take some time to get the credibility and convince others that you're a professional, but once you've done it, the dream of becoming a digital nomad will come true.
Multimedia artists: There's high demand for creatives who know how to use contemporary media to produce viral marketing content. You don't need a degree to become one. You can even learn the software using free YouTube tutorials.
Real estate agents: Those dealing in luxury homes and apartments can count on huge commissions. But you need to build a brand for yourself first, so wealthy clients know they can count on you to find the best properties for them. Once you gain recognition, you won't have to sit in a boring office ever again.
Influencers: Getting paid for promoting products? That sounds awesome. And it's a reality for many YouTubers and Instagram influencers. However, you must learn how to create engaging content and start building your audience from scratch before you can get income from advertising.
Ready to quit your tedious job? See how: How to Quit a Job Without Burning Bridges
Plus, a great cover letter that matches your resume will give you an advantage over other candidates. You can write it in our cover letter builder here. Here's what it may look like: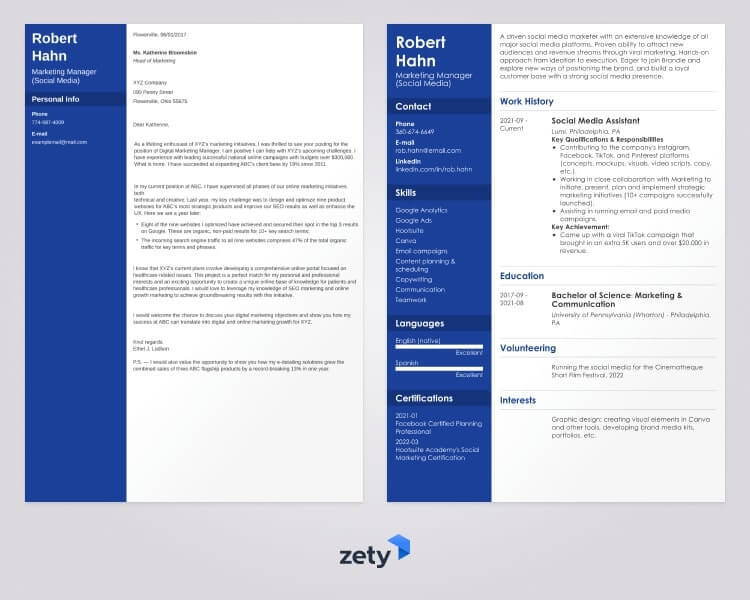 See more cover letter templates and start writing.
Key Takeaways
We've uncovered the secrets of 6-figure jobs for you. Need a reminder of the key points? Here it goes:
The most common six-figure jobs are in the healthcare industry.
Six-figure remote jobs often involve data analysis, new technologies, and consulting services.
You don't need a college degree to get a six-figure job.
Among the easiest jobs with six-figure salaries are travel writers and multimedia artists.
And that's it!
Now, what's your take on the topic of 6-figure jobs? Let me know:
What's the most attractive six-figure job, in your opinion?
Are any of the jobs mentioned in this article surprising?
Do you know any other professions that pay six-figure salaries?
Share your thoughts in the comments below!
About Zety's Editorial Process
This article has been reviewed by our editorial team to make sure it follows Zety's editorial guidelines. We're committed to sharing our expertise and giving you trustworthy career advice tailored to your needs. High-quality content is what brings over 40 million readers to our site every year. But we don't stop there. Our team conducts original research to understand the job market better, and we pride ourselves on being quoted by top universities and prime media outlets from around the world.
Sources