15+ Good Resume Objective Examples [Career Change & More]
Tell your employer what their employees couldn't—present a solution to their problems. How? Your career objective is the tool. Find out how to write the best one ever.
My goal is to get better at this and become a successful someone by doing things.
Plot twist.
A resume objective isn't about you.
Employers want to hear what's your plan to solve their problems.
Thankfully, you came to the right place.
Read on to find out how to kill two birds with one stone—learn how to write a good resume objective and achieve your goals.
This guide will show you:
Examples of resume objectives that employers are dying to see.
Career objective examples for various career stages and occupations.
General resume objective that you can use for every resume.
Step-by-step instructions as to what to write in a resume objective and how.
Want to save time and have your resume ready in 5 minutes? Try our resume builder. It's fast and easy to use. Plus, you'll get ready-made content to add with one click. See 20+ resume templates and create your resume here.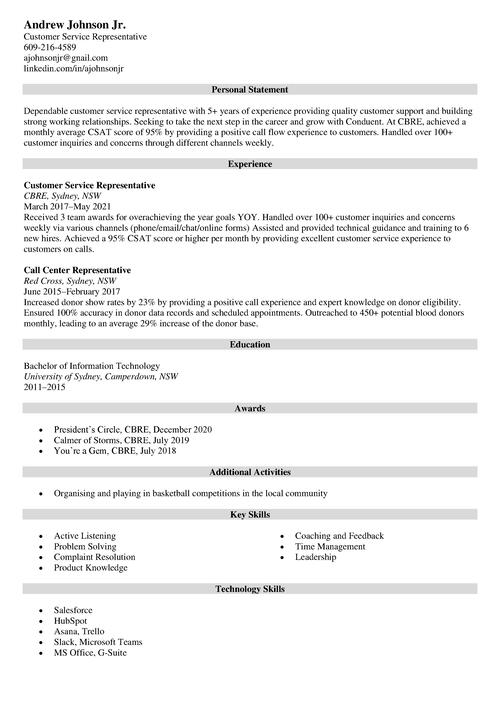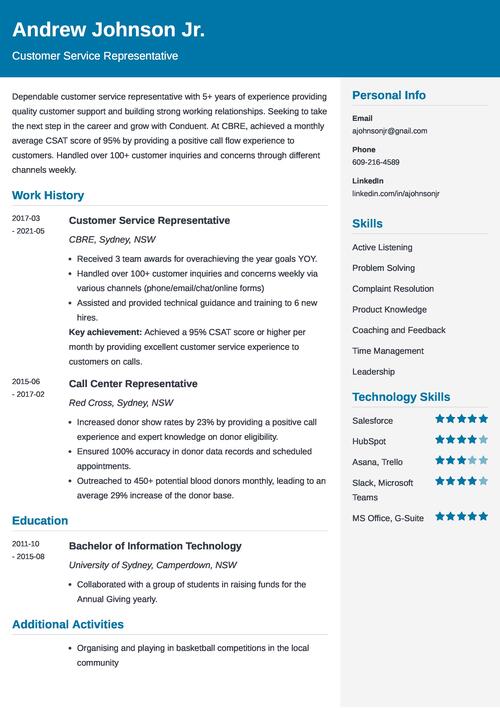 Sample resume made with our builder—See more resume examples here.
Grab a handy list of contents for this article:
Resume Objective Examples
A resume objective is a two-sentence paragraph at the top of your resume that puts forward your professional aspirations and the reason why you're looking for a job. It should be short and to the point. Plus, placing it at the very top draws recruiters' attention to your relevant qualifications.
But why do I need it?
Imagine you're on a stage, but you're given only 6 seconds to tell your story.
What's more, imagine that the only thing you're left with after the show is not a contract but a rotten tomato aftertaste in your mouth.
Yuck.
A resume objective is exactly how you're going to make it to a standing ovation.
Now find quite a few resume objective examples that can give you that:
Resume Objective For the First Job
Reliable basketball team captain and volunteering team supervisor with collaboration and interpersonal skills. Seeking a part-time position as a server at Quicky's to bring motivation among the team members and serve Quicky's clients with utmost care.
Resume Objective For a Student
MA student in Business Administration at the University of Sydney seeking an internship position at Stanford Co. President of the Student Council and Dean's List award winner in two consecutive years. Looking to use operations management and adaptability skills to support current administration efforts.
Objective in a Resume For a Fresh Graduate
Diligent graduate with an Honours degree in Applied Mathematics looking to fill the Data Analyst position at MathEww. With strong analytical and critical thinking skills, wishing to boost customer satisfaction with the product while meeting business goals.
Resume Objective No Experience
Communications and Media graduate with internship experience at Australian Women's Weekly. Organised and determined candidate for a Junior Employer Branding position at Women's Health. Seeking to leverage event management skills to build successful external communications campaigns.
Resume Objective For Career Change
Communicative customer service specialist with 4+ years of experience at a 50-employee call centre department. Looking to fill a retail specialist position at TK Maxx to help meet customer needs and boost customer satisfaction rankings.
Retail Resume Objective
Certified in Customer Service Management retail specialist with 3+ years of experience at a busy retail store. Looking for an opportunity at Re-shop to apply proven shift management and communication skills and build a team that delivers on their KPIs and tasks.
Waitress Resume Objective
TAFE WA Hospitality degree holder seeking a position as a waitress at Day In 'n' Out. Aiming to provide excellent customer service and communicate effectively with the customers.
Customer Service Resume Objective
Result-oriented Call Centre Manager, leader of a 5-person team successfully handling 98% of cases at FPOC, looking for a Customer Service Director position at Serve Co.
Administrative Resume Objective
Time management expert utilising multitasking skills as a clerk at a Dean's office at RMIT University applying for an office assistant position. With the promise of bringing precision and promptness to Corp Inc. through inventory management skills and efficiency.
Child Care Resume Objective
Psychology and early education graduate with high distinction from the University of Wollongong seeking an opportunity as a caretaker at Happy Giraffes. Wishing to leverage a true passion for child advancement through an in-depth understanding of children's needs at each stage of development.
Hospitality Resume Objective
Passionate cocktail bar manager applying for a restaurant and bar manager position at Bay Hotel. Aiming to elevate the customer's experience by leveraging hospitality industry knowledge, behind-the-counter expertise, and cutting-edge mixology skills.
Objective For a Teacher Resume
Dedicated ESL English teacher providing his students with utmost care and attention and adjusting classroom management methods to their current needs. Looking for an opportunity as an associate teacher to the English Language Department at the White Earry High School.
Receptionist Resume Objective
Organised and meticulous office assistant with one year of experience applying for a SPA receptionist position at the Residence Hotel. 2-year student of Beauty Therapy at the Melbourne Polytechnic, seeking to build up product and industry knowledge under the wings of 2022 Beauty Industry Award holders.
Objective For a Chef Resume
Quality dining enthusiast with 3 years of sous chef experience reaching for an executive chef opportunity. 2021 Hell Chef's award winner pursuing career advancement by growing molecular gastronomy knowledge at Michael Bone's kitchen.
Objective For a Resume in Accounting
Logic-driven MA in Business Administration with an Accounting specialisation looking to fill a junior accountant position at Axis. Volunteer at the bookkeeping office at the University of Melbourne. Dedicated to continuous learning and motivated to learn the business approach to accounting.
When making a resume in our builder, drag & drop bullet points, skills, and auto-fill the boring stuff. Spell check? Check. Start building a professional resume template here for free.
When you're done, Zety's resume builder will score your resume and tell you exactly how to make it better.
How to Write an Objective for a Resume?
Examples are only examples if you don't know what hides underneath.
To make them an inspiration, here are some highlights of how to write a professional resume objective:
Good Objective for a Resume
Refer to the job description to find qualities and qualifications most desirable by the employer. You'll discover relevant keywords you should use in your resume objective to pass both the ATS test and the recruiters' scrutiny.
Write in the third-person singular. OR! Use the first-person voice but avoid using "I." You don't want to move the focus away from the company.
Start with an adjective to describe yourself. (There's a "but.") But maybe don't use phrases like hard-working, motivated, or skilled. They've been already overused and won't set you apart from the competition. You can start by naming a certificate or licence you hold.
Make sure you correctly wrote the company's name and the position you're applying for. You'll do yourself a favour if you double-check.
Use one of your achievements in the career statement, for instance: Result-orientedCall Centre Manager, leader of a 5-person team successfully handling 98% of cases at FPOC, looking for….
Finish strong with a solution to the company's problem. Show what value you bring by joining the team. Prove you're worth hiring.
Work all of the above into two or three sentences maximum.
Now that you know go ahead and look at the below resume objective sample.
It's a template you can use whenever you're writing a resume, so feel free to fill it out to your heart's content:
General Resume Objective Example
[Adjective(s)/Certificate(s)] [Your Job Title or Degree] seeking employment as [Position Name] at [Company Name] to apply my [Your Relevant Skills] to help [What Do You Want To Help The Company Achieve].
And now imagine you're a Junior Copywriter trying to get a specialist role in a different company.
In practice, such a copywriter's resume objective would look something like this:
Goal-focused copywriter seeking employment as a Specialist Content Writer at GimmePen to apply her analytical thinking, localisation skills, and cultural awareness to help the team overhaul the content marketing strategy.
Impressive, right?
Heck yes, it is!
Now go write yours.
Plus, a great cover letter that matches your resume will give you an advantage over other candidates. You can write it in our cover letter builder here. Here's what it may look like: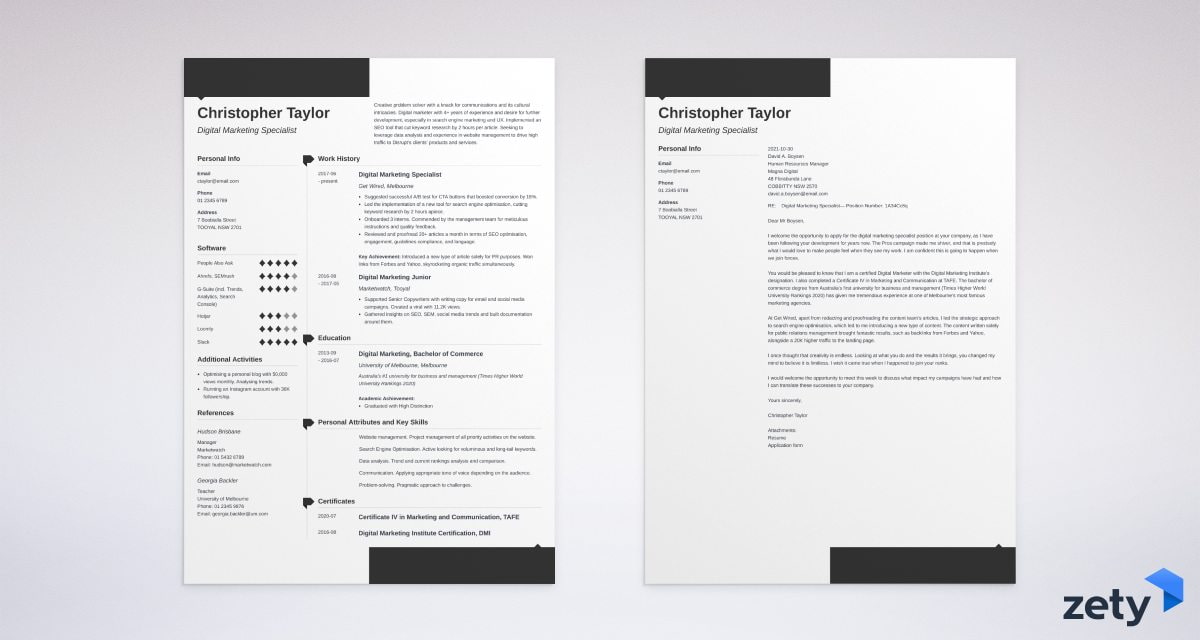 See more cover letter templates and start writing.
Key Takeaway
Let's recap the main points:
Career objective is not about your personal goals but about proving how your skills will help deliver your employer's expectations.
Tailor your resume objective to the job description every time you apply for a position.
Use strong action verbs and powerful adjectives, and write in the third-person singular.
Make room for one of your achievements to complement your skillset.
Stick to two sentences maximum.
And proofread not to make mistakes in the company name and job title.
That's it!
Please tell us—
Do you know now what a resume objective is? How was writing it from scratch with our instructions? What's the most challenging step in writing a career objective for your resume?
Give us a shout in the comments! Let's get the conversation rolling.