Our customers have been hired by:
A high GPA is something every employer would like to see on your resume. Or is it? And what is considered a high GPA in the first place?
Fret not. You're about to find out all there is to know about whether or not you should include GPA on a resume.
This article will show you:
What to do if your GPA isn't that great.

How to make the most of your grade point average.

What GPA to include in the first place? General, Major GPA?

Can you round it up to make it look better?
Want to save time and have your resume ready in 5 minutes? Try our resume builder. It's fast and easy to use. Plus, you'll get ready-made content to add with one click. See 20+ resume templates and create your resume here.
Sample resume made with our builder—See more resume examples here.
Looking for other resume writing resources? Check out our guides:
1
Should I Put My GPA on My Resume?
First off:
Know that putting a GPA on a resume is optional. Most of the time, at least. That being said—
Put your GPA on a resume if:
The employer requests it.
It was 3.5 or higher.
You're applying for your first job.
You graduated within the last 2–3 years.
Why?
The first point is pretty much self-explanatory. If the employer asks you for your GPAs (or transcripts, or test scores, etc.) you obviously should produce them.
Pro Tip: It's better to leave out your GPA entirely than make untrue statements. Don't lie about your GPA on a resume. In fact, lying on a resume is never a good idea.
If your GPA is 3.5 or higher (on a 4-point scale), put it on your resume. And when your professional experience is non-existent, your GPA could be seen as a kind of performance indicator by certain employers.
Some of you may ask: Should I put a 3.44 GPA on my resume? Or Can you round up a GPA on a resume?
Listen:
We do NOT recommend rounding your GPA on a resume. Neither up nor down. Just put your GPA on a resume the way it is. Why?
If the recruiter sees a discrepancy between your resume and academic records, you'll have to explain it, which may not be very comfortable. Now—
If for some reason your GPA has three decimal digits, simply truncate the last one. That's always your safest bet.
Here's how it works:
If a 3.443 GPA is on your transcript, make it 3.44. Remember: Rounding up is dodgy. After all, why not round off 3.7 to 4.0? See the point?
Pro Tip: There are certain occupations (investment banking for one) where your GPA is of paramount importance and listing it on your resume is required.
2
When Not to Put GPA on a Resume
Truth be told:
It's enough to flip all the conditions from the previous section to know the answer. So—
Do NOT put a GPA on your resume:
If the employer doesn't request it.
If it was lower than 3.5.
You're not applying for your first job.
You graduated more than 2–3 years ago.
Let's break it down quickly.
Listing a GPA on a resume is optional. If the employer doesn't request it, you're under no obligation to put it there. If your GPA is lower than 3.5, there's nothing to brag about. Sorry.
And if you already have work experience, it will matter much more than your grades.
Even though the 2019 NACE Job Outlook Survey shows that more and more employers will be screening fresh grad resumes for GPAs—
The same survey shows that a GPA ranks 8 on a list of attributes that influence hiring decisions (with a score of 3.3 on a 5-point scale). Why?
As mentioned above, if your professional experience is tiny, your GPA is a kind of additional performance indicator.
But at the same time, employers are well aware of grade inflation, and pay much more attention to things other than your grades.
Pro Tip: If the employer requires the applicants to have a GPA score of 3.0 at minimum, and your GPA happens to be in the range between 3.0 and 3.4, do include it. No, it's not stellar but if the employer needs it, and you meet the requirements, you shouldn't leave this out.
When making a resume in our builder, drag & drop bullet points, skills, and auto-fill the boring stuff. Spell check? Check. Start building a professional resume template here for free.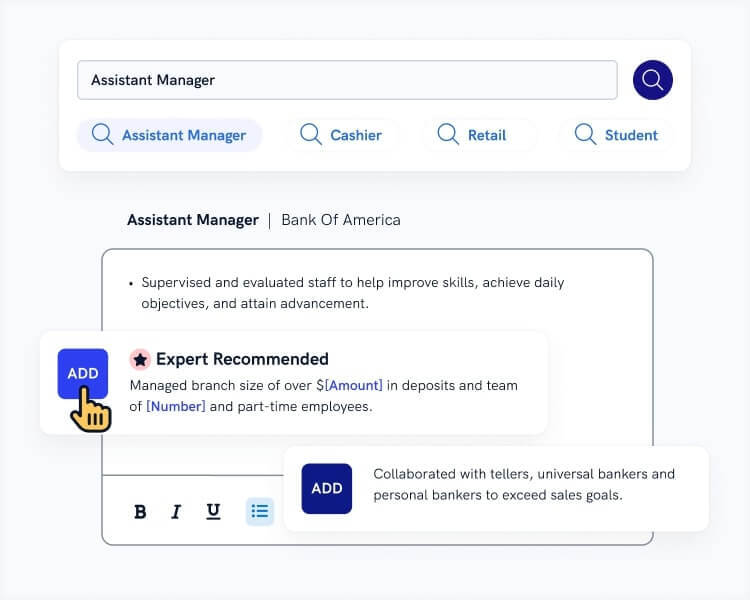 When you're done, our online resume builder will score your resume and our resume checker will tell you exactly how to make it better.
3
What About Major GPA on a Resume?
Here's how it works:
You can list the GPA for your major. If it's higher than your overall GPA you can put your major GPA instead.
If your overall GPA and major GPA are equally impressive, consider including both. Label them accordingly, though.
Pro Tip: Always check what kind of GPA the employer asks you to provide. Don't present your major GPA score as your overall GPA if the former is higher. This would be a lie.
4
Where to Put Your GPA on a Resume
You can put your GPA directly in your resume education section.
This option works best when your GPA is the only academic achievement you want to display on your resume.
GPA on a Resume—Examples
Education
2009 MA in English Literature
Harvard University, Cambridge, MA
GPA 3.8
2009 MA in English Literature
Harvard University, Cambridge, MA
Overall GPA 3.74 | Major GPA 4.0
You can also put it in a dedicated awards and achievements resume section.
This way of putting a GPA on a resume works great if you have other achievements to show off.
Pro Tip: If your GPA is above 4.0 (which is possible at certain colleges and universities) just round it down to 4.0 to avoid confusion.
Awards and Achievements—GPA on a Resume
Dean's List 2014-2017
Student of the Year Award 2017
1st Prize in a Student Essay Contest
Overall GPA 4.0
Major GPA 4.0
Plus, a great cover letter that matches your resume will give you an advantage over other candidates. You can write it in our cover letter builder here. Here's what it may look like: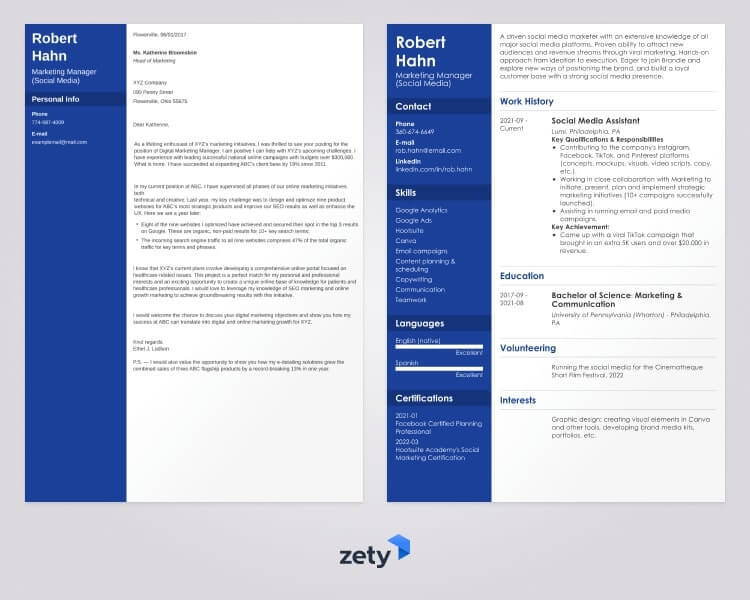 See more cover letter templates and start writing.
Key Takeaways
So, now you know whether you should put your GPA on your resume. But, just as a reminder, here's everything you should know about including your GPA on a resume:
Putting a GPA on a resume is optional (most of the time).
List your GPA if the employer requires you to.
Add your GPA if it's equal or higher than 3.5.
Consider putting your GPA only if you have under 3 years of experience.
Don't add your GPA if you're an experienced candidate.
Always follow the rules laid out in the job offer.
Do you have any other questions about listing a GPA on your resume? Give us a shout out in the comments below! Always happy to help.
About Zety's Editorial Process
This article has been reviewed by our editorial team to make sure it follows Zety's editorial guidelines. We're committed to sharing our expertise and giving you trustworthy career advice tailored to your needs. High-quality content is what brings over 40 million readers to our site every year. But we don't stop there. Our team conducts original research to understand the job market better, and we pride ourselves on being quoted by top universities and prime media outlets from around the world.
Sources