How Long Does It Take to Hear Back From Jobs After Applying?
One week, two weeks, three weeks… seems like a long time. But how long does it take to hear back from a job? You're about to find that out.
How long does it take to hear back from a job?
Well, do you know the term wishful thinking? It translates to receiving instant feedback from recruiters after applying for a job.
You'll need to be patient, for sure. But that doesn't mean that you can't do anything to speed up the process and hear back sooner. And I'll tell you what exactly that is.
Want to save time and have your resume ready in 5 minutes? Try our resume builder. It's fast and easy to use. Plus, you'll get ready-made content to add with one click. See 20+ resume templates and create your resume here.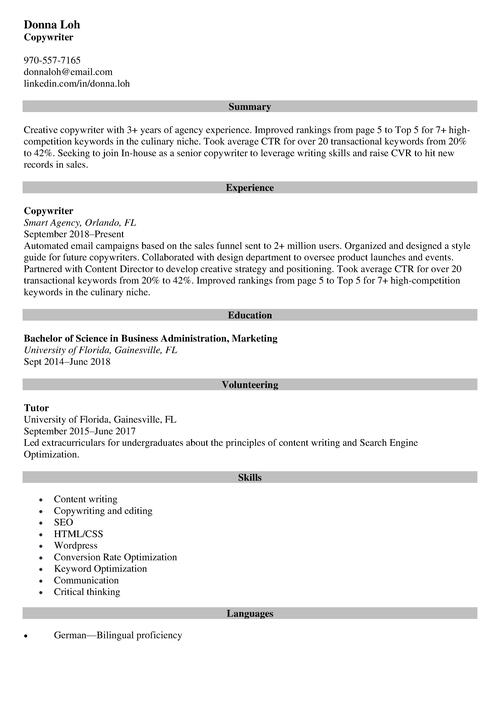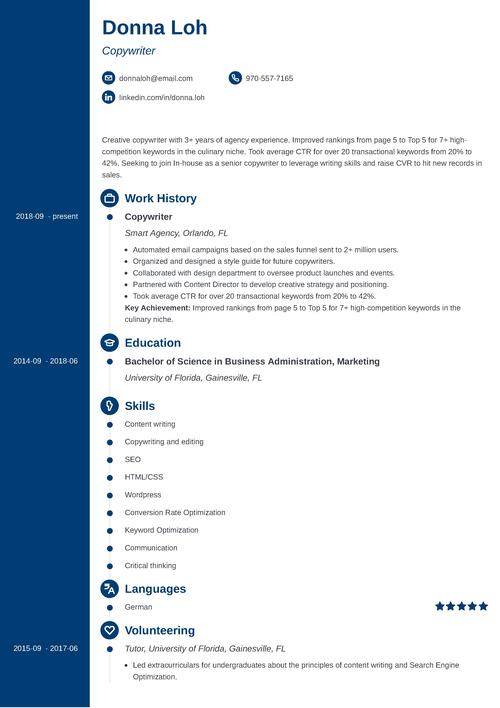 Sample resume made with our builder—See more resume examples here.
How Long Does It Usually Take to Hear Back After Applying for a Job?
The average waiting time to hear back after applying for a job is one to two weeks. For government jobs, it can take three to four weeks as the number of candidates is higher and the review process is more complex.
However, it's just the average because there are plenty of factors that come into play: decision routes, hiring urgency, you being a runner-up, or a bunch of different reasons.
All in all, it's safe to assume that after two weeks, you should receive feedback.
You're asking how long it takes to hear back, but did you know that as many as 42% of candidates don't respond to calls or emails from recruiters? Find more about recruitment barriers and other HR statistics here: HR Statistics About Job Search, Recruiting & More
What to Do While Waiting
So as you wait for the news, there's a number of things you could be doing.
Continue Applying for Jobs
If you aren't pressed for time with finding a new job, you can be cool about it and just give recruiters as much time as they need. But, if you aren't in such a comfortable position, applying for other jobs should become one of your priorities. It can take your mind off the wait, plus, you could find a much better offer.
ProTip: You can review the top job search engines based on certain criteria: alerts, salary, resume upload, and more. Do that and your job hunting will become much easier. Find a job on your own terms.
Review the Job Posting
Make sure you didn't miss a clue in the job posting. Recruiters tend to include some information about the waiting time or whether they'd like to be contacted at all. So go back and see if you should make a U-turn to my previous point or whether there's still time for the news to come.
Play by the rules.
Write a Follow-Up Email
OK, so you've waited and two weeks have gone by without hearing back. Now what? Now it's time for a follow-up.
First, you need your hiring manager or recruiter's contact information. Either should be available in the job posting or on the company's website. But if you're struggling to get it, call the company and ask. That'll do the trick.
Now, you slay the follow-up email. To do that, you need a clear subject line, humbling message, and your correct contact information.
Here's a sample of such a message:
Hello [Hiring Manager's or Recruiter's Name],
On [Date] I applied for the [Position Title] position and would like to ask you about your decision timeline.
I was thrilled to learn about the prospect of joining your team and using [Your Specific Skills, Knowledge, Expertise] to help your company [What You'd Bring To The Company].
Please let me know if you need any additional information about my application.
I look forward to speaking with you and sharing more about how I could help you with the upcoming challenges.
With kind regards,
[Your Signature]
[Your Phone Number]
[Your LinkedIn Profile]
Because you want to show your best side, make sure that if you attach your LinkedIn profile link to your application, the information there is up to date, and you're not sharing anything inappropriate. Check your online presence before recruiters look at your profile.
Read more: Job Application Follow-Up Email
How to Speed Things Up Next Time
Finding a job isn't a one time thing. You'll try again sooner rather than later. So how to make sure you speed up your application process? Here's exactly what you need to do:
Read more: How to Make a Job-Winning Resume
When making a resume in our builder, drag & drop bullet points, skills, and auto-fill the boring stuff. Spell check? Check. Start building a professional resume template here for free.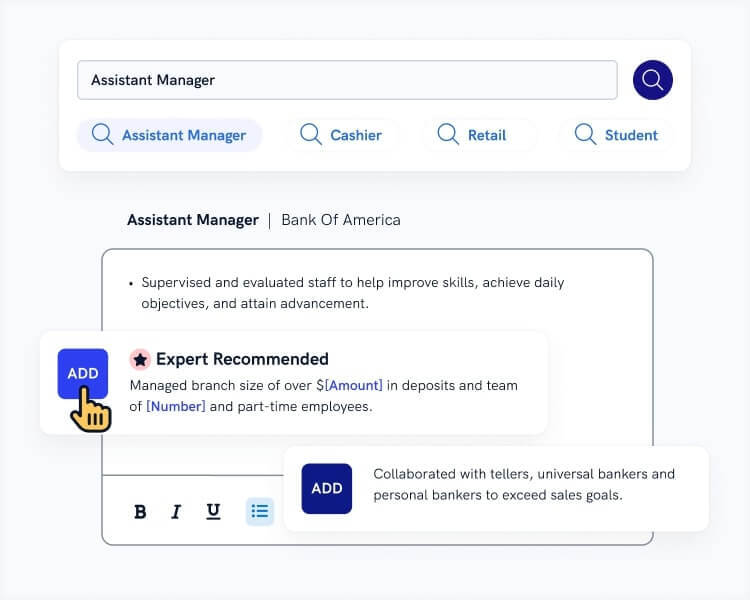 When you're done, our online resume builder will score your resume and our resume checker will tell you exactly how to make it better.
Key Takeaway
Here's a recap of what you've learned:
Wait one to two weeks to receive feedback from recruiters.
Write a follow up email after two weeks to see what their response deadline is.
Make sure you write a targeted resume to get a response more quickly.
Thank you for reading my article! Keeping my fingers crossed for you!
Please tell me—
What is the usual response time in your case?
Do recruiters always get back to you?
Let me know and let's get the discussion started!
About Zety's Editorial Process
This article has been reviewed by our editorial team to make sure it follows Zety's editorial guidelines. We're committed to sharing our expertise and giving you trustworthy career advice tailored to your needs. High-quality content is what brings over 40 million readers to our site every year. But we don't stop there. Our team conducts original research to understand the job market better, and we pride ourselves on being quoted by top universities and prime media outlets from around the world.
Sources