You're about to see the top 25 teacher interview questions and answers.
But first—
What's that sound?
It's your nerves. They're screeching like nails on a chalkboard.
You've got a teacher interview tomorrow.
They'll grill you like a slab of questionable lunchroom meat.
Don't worry.
A little prep can turn your world around. You'll walk in cool and ready.
Of course you need to prove you've got the skills.
But with a bit of thinking, you'll have perfect answers handy.
This guide will show you:
The 25 most common teacher interview questions and answers.
Tips to ace a teaching job interview, including how to prepare.
How to answer interview questions for teachers with achievements that impress.
How to ask your own teaching interview questions for hireability bonus points.
Can't land an interview in the first place? Your teaching resume might be to blame. Fix it with the help of these guides:
Want to land more job interviews? Create the perfect resume in our builder:
Pick a professional template.
Get expert resume tips from recruiters.
Edit and download your resume in minutes.
Start getting more job offers. See 20+ resume templates and create your resume.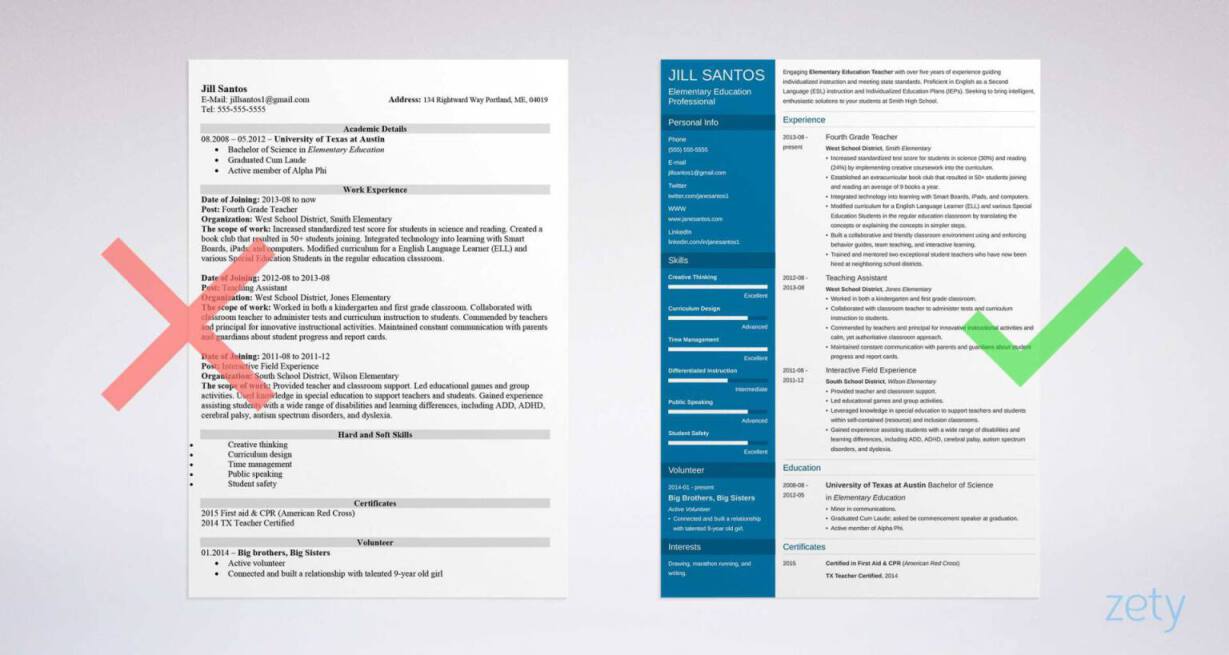 Sample teacher resume made with our builder — See 20+ templates and create your resume here