MyPerfectResume Review + Customer Opinions & Templates
Wondering if MyPerfectResume is indeed a perfect resume builder for you? Read our MyPerfectResume review and see if it's a product that meets your needs!
I want to build my perfect resume, top it with my perfect CV, and add a perfect cover letter to get hired!
Of course, you do! You want your resume to be jaw-dropping, flawless, and wowing. Is MyPerfectResume a resume builder that allows you to create a perfect resume?
Let's take a look at the resume builder that delivers a product promise in its very name. Read the MyPerfectResume review, see the online reviews we gathered, learn about functionalities, and look at some of the best templates.
This guide will show you:
Customer reviews of MyPerfectResume.
Pros and cons of using MyPerfectResume builder, including their templates.
A review of selected MyPerfectResume resume templates.
Want to save time and have your resume ready in 5 minutes? Try our resume builder. It's fast and easy to use. Plus, you'll get ready-made content to add with one click. See 20+ resume templates and create your resume here.
Sample resume made with our builder—See more resume examples here.
Learn more about resumes and cover letters in our articles:
Let's see some customer reviews of MyPerfectResume from reputable online sources:
Why Trust Us
We put your needs first. That's why we always try out the products we review for you so that our first-hand experience can help you make the right choice. Our Certified Professional Resume Writers test all resume builders available on the market to make sure you know the pros and cons of each tool. This approach allows us to create reviews that are not only objective but also answer all your questions so that you can create a job-winning resume quickly and easily.
MyPerfectResume Customer Reviews
MyPerfectResume, sometimes spelled as My Perfect Resume, reviews are nearly ideal.
Trustpilot's users gave it a general score of 4.6 out of 5, with over 7k reviews. They say it's easy to navigate, simple to use, and customer service is of the highest standard.

MyPerfectResume reviews look even better on Sitejabber. It has 4.5 out of 5 stars with over 25k reviews. It also has won a 2022 Customer Choice award, so it's another proof that MyPerfectResume products are worth trying!

Okay, so the reviews look great. And there's a customer choice award, which, let's face it, is more important than many other awards.
No wonder why we couldn't wait to try it ourselves!
When making a resume in our builder, drag & drop bullet points, skills, and auto-fill the boring stuff. Spell check? Check. Start building a professional resume template here for free.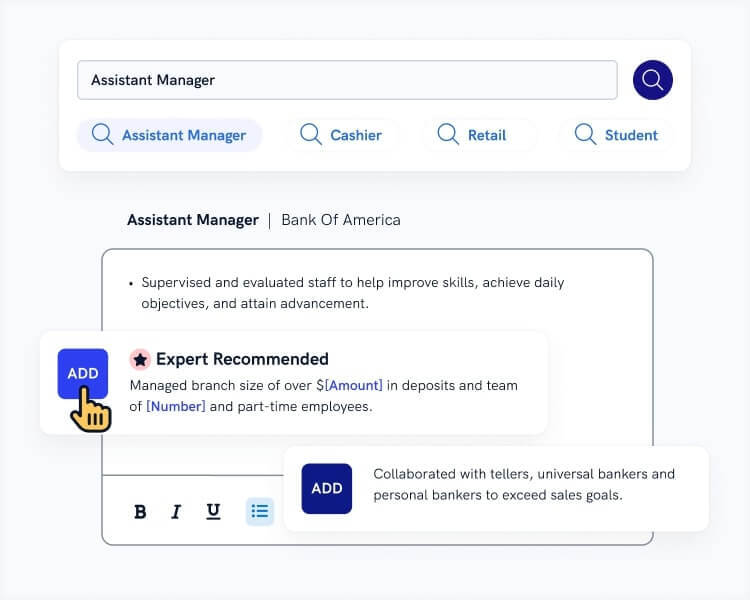 When you're done, Zety's resume builder will score your resume and our resume checker will tell you exactly how to make it better.
Is MyPerfectResume a Good Resume Builder?
Before we answer that question, let's quickly go through the process of creating a resume in My Perfect Resume builder.
How to start creating a resume in MyPerfectResume?
Log in or register on their website (MyPerfectResume.com) and choose your years of experience and whether you're still a student (if you choose No Experience or Less Than 3 Years).

Select your country and get to see the templates. There are 40 resume templates and 8 main colors with different tints.

Choose whether you want to create a new resume or upload your already-existing one.
Start your creation process with the resume header and all your contact information.
Go through the classic resume sections:
et voilà, and your resume is ready!
You get useful resume tips along the way, such as using bullet points instead of walls of text, taking care of the formatting, or the importance of a good resume statement. You can also change templates along the way, adjust resume layouts, and choose fonts for a resume.
Let's take a look at one of their templates before we move on to the pros and cons of MyPerfectResume.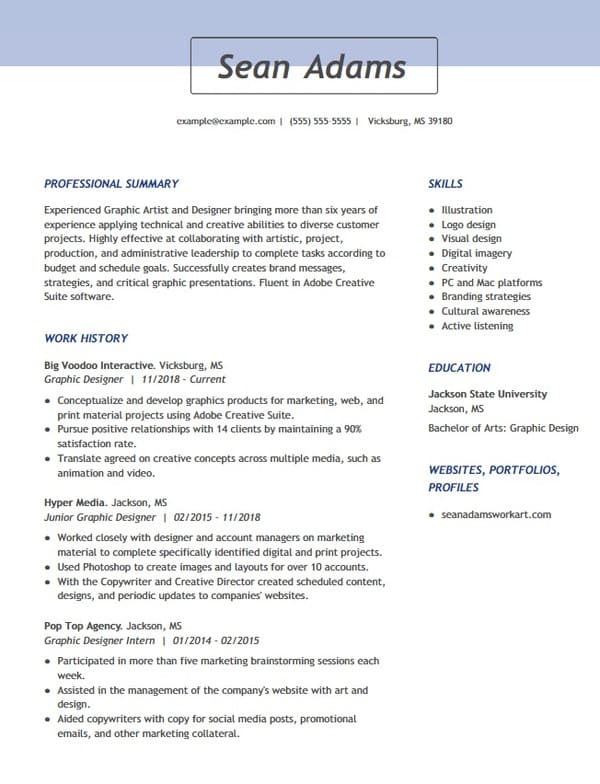 Once you're done, you can download the file as a PDF, Plain Text, JPEG, MS Word Document or SVG file.
Looks good, right? Let's see some pros and cons:
MyPerfectResume Review—Pros
1. Good UI/UX
Creating a resume in MyPerfectResume is super easy. All you have to do is follow simple steps filled with pro tips and guidelines. It's almost impossible not to have a well-done resume that stands out and can impress the hiring manager with how it's formatted and looks.
2. Many Templates & Colors
You get 40 different templates with 24 different colors. That's a lot to choose from, so your resume can be even more personalized to your industry or the company you're applying to. Plus, over ten formatting options, such as selecting the right font for your resume or adjusting spacing and margins.
3. Great Cover Letter Builder
Tips by experts are not only offered in the resume builder itself. They're also in the cover letter builder, making the entire writing process easy and stress-free while allowing you to create a perfect cover letter for any job. You can select from many already-written texts, with some highlighted as recommended by experts, and adjust them all to your needs!
MyPerfectResume Review—Cons
1. Lack of Page Breaks
What can be tricky is trying to create a one-page resume if you have tons of experience. The preview doesn't show you the number of pages your document already has. So you might face a surprise after downloading your file or trying to print it. In this case, you must either play with the formatting more or start changing some parts of your resume.
2. Automatic Subscription Renewal After the Trial
This goes beyond the resume builder and its functionalities. You can choose one of two subscription options, but you should remember to cancel it once you don't want to use MyPerfectResume anymore. If you don't, you might be surprised by the automatic subscription renewal.
When making a resume in our builder, drag & drop bullet points, skills, and auto-fill the boring stuff. Spell check? Check. Start building a professional resume template here for free.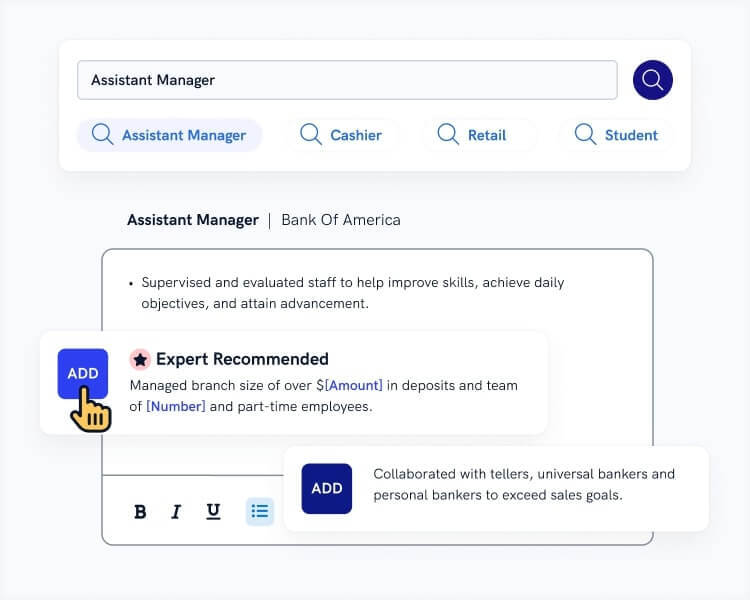 When you're done, Zety's resume builder will score your resume and our resume checker will tell you exactly how to make it better.
MyPerfectResume Templates Review
It's difficult to decide on one of the 40 templates. Here's a selection of 5 of them:
Strong Resume Template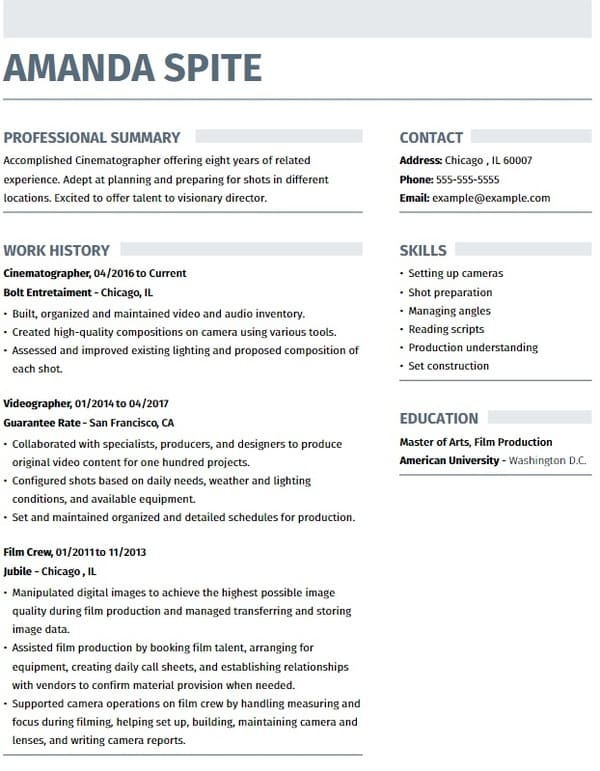 A professional resume template with bold fonts and firm lines next to all sections makes it impossible to miss on recruiters' desks.
Refined Resume Template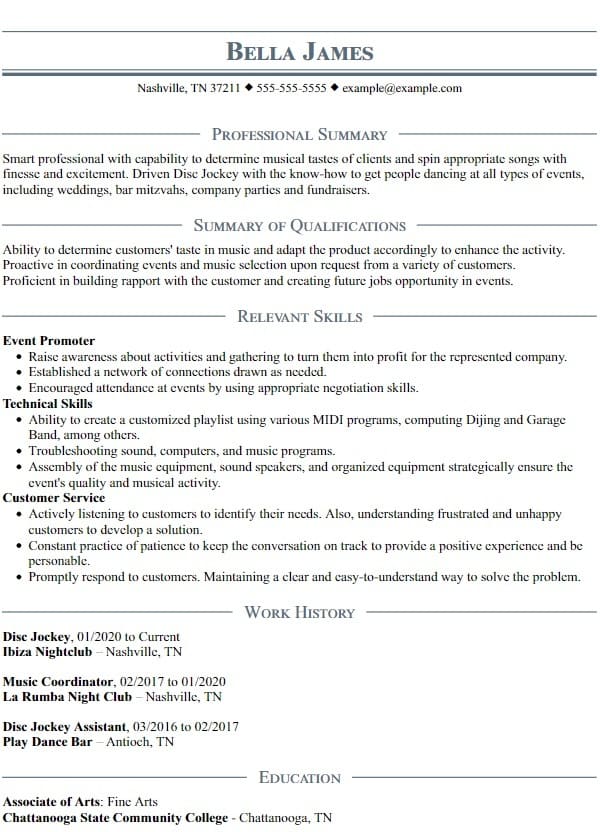 Well-organized, classic resume template. It's elegant, professional, and fits pretty much every profession!
Bold Resume Template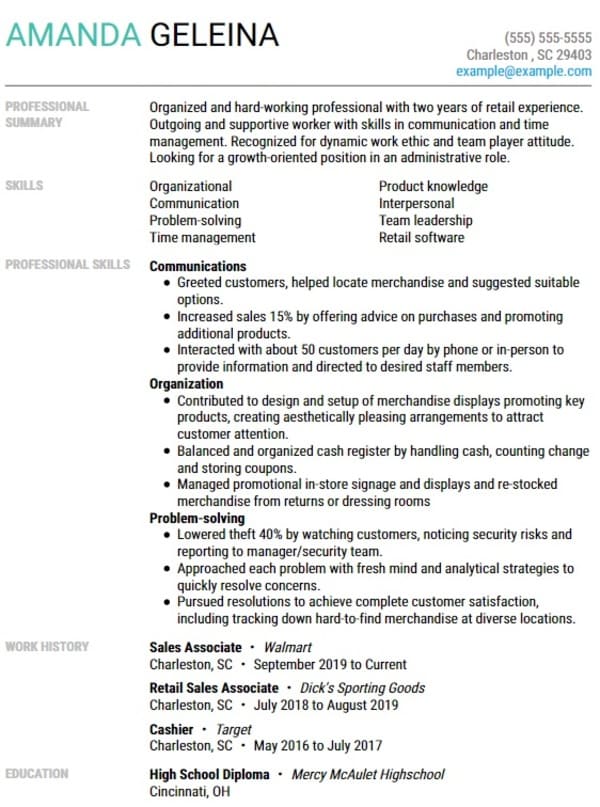 Your huge name catches the eye, and a lot of space for everything you want to list: from experience and education to skills and achievements. It's a perfect resume for candidates with tons of experience, but it can also work magic if you want to highlight your skills!
Charismatic Resume Template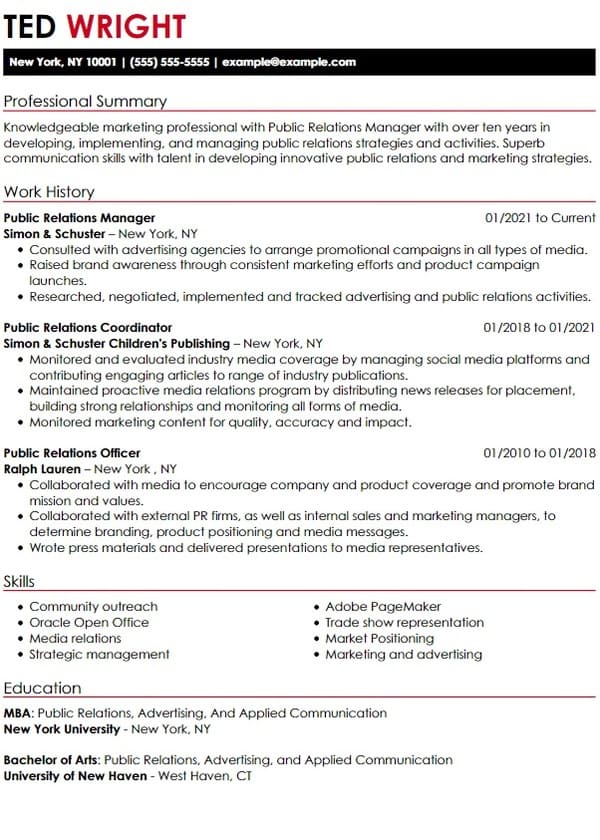 Your name, written in two colors to draw more attention to your document, is a great start. Colorful lines separating every section make an easy-to-read template!
Impactful Resume Template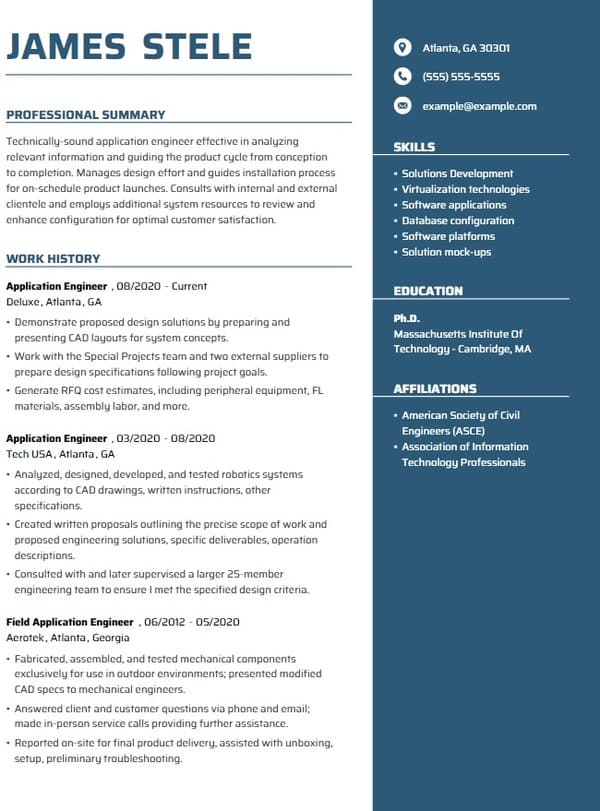 A two-column resume template is very impactful. Neat icons, one column in color, and lines separating each section make a perfect resume template.
Feeling inspired and ready to make a resume that stands out? Read our guide: How to Write a Successful Resume
Plus, a great cover letter that matches your resume will give you an advantage over other candidates. You can write it in our cover letter builder here. Here's what it may look like: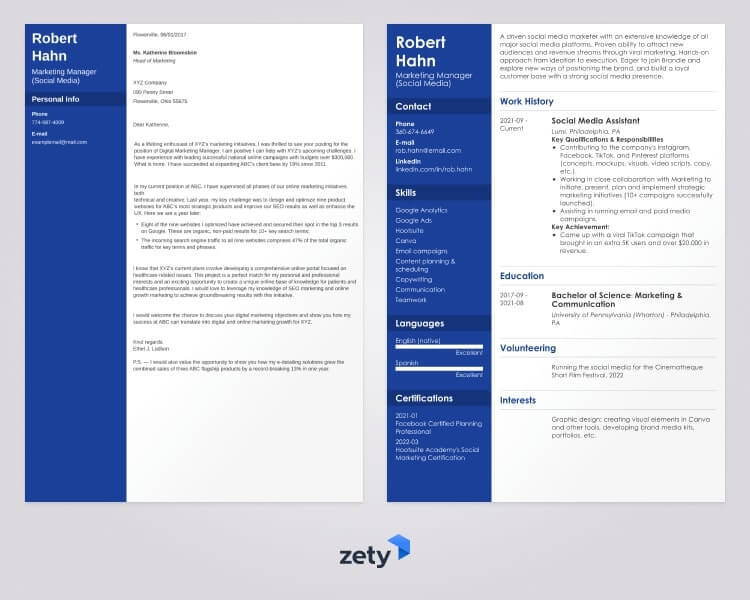 See more cover letter templates and start writing.
To sum things up: is MyPerfectResume a perfect resume builder? Pretty much so. It has many professional resume templates, you can upload your already-written document, and formatting options allow you to personalize and tailor your resume. And with a great UI/UX making a perfect resume will be fast and painless.
Visit My Perfect Resume. Login and try their builder for yourself. Remember, you can cancel My Perfect Resume at any time.
Thanks for reading this MyPerfectResume review!
Do you have any questions about MyPerfectResume? Let me know in the comment section below!
About Zety's Editorial Process
This article has been reviewed by our editorial team to make sure it follows Zety's editorial guidelines. We're committed to sharing our expertise and giving you trustworthy career advice tailored to your needs. High-quality content is what brings over 40 million readers to our site every year. But we don't stop there. Our team conducts original research to understand the job market better, and we pride ourselves on being quoted by top universities and prime media outlets from around the world.