Our customers have been hired by:
You have in-depth knowledge of the best prophylaxis, nutrition advice, and disease prevention, and you're willing to share. One question though:
Does your public health cover letter prove that sufficiently well? Because if not, you're in trouble. An uninspired letter is just like a stale public health campaign—likely to fall on deaf ears.
But we have the panacea for all of these troubles.
This guide will show you a perfect public health cover letter example. Then, we'll dive into the details of writing a cover letter for public health jobs to get you hired ASAP.
Want to write your cover letter fast? Use our cover letter builder. Choose from 20+ professional cover letter templates that match your resume. See actionable examples and get expert tips along the way.
Sample cover letter for a resume—See more cover letter examples and create your cover letter here.
Check out our similar cover letter guides:
Public Health Cover Letter Example
Carroll K. Gilmore
Public Health Specialist
carollgilmore@zetymail.com
513-714-9005
Linkedin.com/in/12caroll.gilmore
Cincinnati, 02/21/2022
Dr. Bryan Farlow
Director
American Heart Association
Little Rock, AR, 72205
308-391-9107
Dear Dr. Farlow,
It's tremendously exciting to be able to apply for the position of a Public Health Specialist position at AHA. I'm confident in my penchant for creating wide-scale health awareness plans, as I have been doing for the past 7 years as University of Minnesota's Public Health Project Coordinator. This expertise could easily benefit your organization as well.
At UoM, measuring data and constantly tinkering with new and engaging initiatives was my daily bread, and all of my experience has prepared me to excel in this area. During my third year as Coordinator, I learned a lot about health protocols and common actions, eventually increasing local engagement by 18%, with up to 42% among our most elderly population.
I am constantly on the lookout for feedback and improvement. Keeping track of the opinions of over 250 medical specialists engaged in our programs was a challenge, however, the many commendations received by UofM are proof of my capability. No doubt, the AHA could use similar results in its many programs, like EmPOWERED to Serve, or Equitable Health to All.
Would you be interested in discussing my short- and long-term plans to increase public awareness of heart-related issues in America? I'm sure you'd love to hear my plan which aims to reduce deaths from cardiovascular causes by a further 10%, and secure extra funding and research grants.
Best regards,
Caroll K. Gilmore
Public Health Specialist
That's a picture of health! Let's show you how you can write a cover letter like that yourself.
While you're here, why not get yourself checked out? It's free, and ensures your application is the complete package. We're talking about our Guide for Public Health Resumes, of course!
Cover Letter for Public Health Jobs: Template
Here's how you write a public health cover letter:
1. Format Your Public Health Cover Letter the Right Way
The field of public health grows ever larger and finds continued engagement on all continents.
It's a valiant effort, too—informing the public about health hazards can't be easy. It definitely requires a lot of thought put into the structure—just like your public health cover letter should.
Have a cover letter outline in mind. Then, work around it by choosing the right font style for your letter, setting appropriate cover letter margins and line spacing, and an elegant cover letter header at the top.
If you're unclear on the suggested cover letter length, anywhere between 300–400 words split into 3 or 4 paragraphs will put you on the right track.
Read more: Best Cover Letter Layout Examples
2. Write an Excellent Public Health Cover Letter Header
Your public health cover letter is a formal letter, and as such it needs a formal header and structure. Here's how to get it right:
Write your name and contact details in the top-left corner. Email and phone number are essential, mailing address is optional.
Follow that with a blank line and then the date and city of writing.
Leave one more empty line, then write the hiring manager's name, and the address and name of the institution you're applying for.
After your cover letter header, include a professional greeting (Dear + hiring manager's name) and another empty line.
Pro tip: Addressing the cover letter is slightly more complex than it seems. Your best bet will always be to research the name of your recipient, but if all else fails, opt for "Dear Hiring Manager". Definitely avoid the phrase "To Whom It May Concern".
3. Open the Public Health Cover Letter with a Great Intro
Now comes the tricky part: the introduction. Your first words, after the cover letter salutation, should include the position you're applying for. Then, mention your years of experience and background, followed by a couple of your best professional achievements to catch the reader's attention.
Refrain from lifting your achievements from your resume verbatim. Instead, rephrase your achievements or bring in some extra ones.
Read more: How to Start a Cover Letter: Guide and Examples
4. Convince Them There Is No Better Choice Than You
Now that you have the recruiter's attention, it's time to bring out the big guns.
Take a look at the job posting one more time, and try to figure out who their "ideal employee" is. Any keywords related to that will earn you extra points. If they need someone well-versed in wide-scale vaccination programs, try to use the same wording when describing your accomplishments.
Outline more of your achievements in the context of those keywords. Add numbers to make everything look more real and exciting, and use action words for impact.
Pro tip: Want to really impress? Seek out free online courses from public health institutions! The World Health Organization has some, as does the American Center for Disease Control.
5. Explain Why You Want This Job
The toughest part is over, but we're not quite done yet! Now comes the time to explain your motivation for wanting to work at this particular institution or company. What makes it the place for you?
Here are some tips for what to include and how to get there:
Look at their website, and investigate! You should be on the lookout for things that stir excitement in you when you envision yourself working for them. Take note of their company values, biggest wins, and what they're focused on right now.
Mention your fondness for that special mission statement, equality project, or awareness campaign. They'll be all over you.
Keep in mind that doing the exact opposite, i.e. writing a generic cover letter, is bad news for you. The WHO needs a lot of people in its ranks with a wide array of skills of all levels, for example, but they won't settle for a copy-pasting chump.
6. Seal the Deal with a Call to Action
The last paragraph should be a concise closing statement, summing up your excitement and the reason behind it. Hammer home the point that you're the whole package, and suggest setting up an interview.
For maximum impact, it can help to offer to share something exciting with the company (like an innovative idea of yours), or to promise to achieve a specific goal for the new employer (e.g. I am confident I can apply my skills towards ensuring your XYZ project runs smoothly).
Read more: How to End a Cover Letter: Examples and Tips
7. Sign, Send, Deliver
End with a simple sign-off, such as "Sincerely", or "Best regards". Repeat your (full) name and include a digital signature if you have one.
Finally, add a postscript with one more impressive achievement of yours, just as a final nod.
Read more: How to Follow up on a Job Application
When making a resume in our builder, drag & drop bullet points, skills, and auto-fill the boring stuff. Spell check? Check. Start building a professional resume template here for free.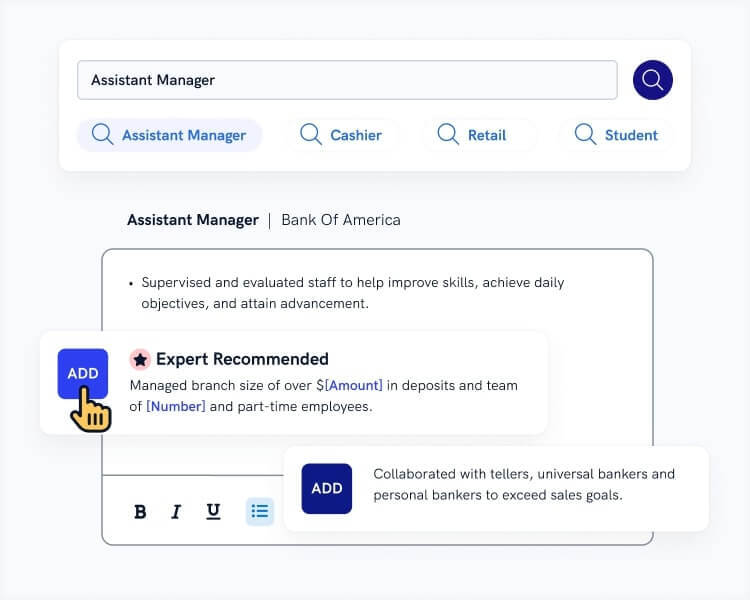 When you're done, our free resume builder will score your resume and our resume checker will tell you exactly how to make it better.
You can rest easy with a public health cover letter like that!
Still not sure how to start yours? Are there any parts of your public health cover letter you'd like some feedback on? Leave us a comment and we'll be right with you!
About Zety's Editorial Process
This article has been reviewed by our editorial team to make sure it follows Zety's editorial guidelines. We're committed to sharing our expertise and giving you trustworthy career advice tailored to your needs. High-quality content is what brings over 40 million readers to our site every year. But we don't stop there. Our team conducts original research to understand the job market better, and we pride ourselves on being quoted by top universities and prime media outlets from around the world.
Sources