Resume Nerd Review [Templates + Customer Reviews]
Trying to figure out if Resume Nerd is a perfect resume builder for you? Reading our Resume Nerd review will make everything clear.
You've just spotted an opening for a job of your dreams, and you want to apply, like right now. But first, you need to create a perfect resume. To do that, you might want to choose an online resume builder. One that allows you to create your resume quickly and effortlessly while delivering all the helpful tips and examples.
Is Resume Nerd such a builder? There are tons of Resume Nerd customer reviews online that might help you make up your mind. But here's a Resume Nerd review written by a resume expert.
This guide will show you:
Customer reviews of Resume Nerd
Pros and cons of using Resume Nerd builder, including their templates
A review of selected Resume Nerd resume templates
Want to save time and have your resume ready in 5 minutes? Try our resume builder. It's fast and easy to use. Plus, you'll get ready-made content to add with one click. See 20+ resume templates and create your resume here.
Sample resume made with our builder—See more resume examples here.
Looking for some more knowledge on how to create an ideal resume? Visit our guides:
Why Trust Us
We put your needs first. That's why we always try out the products we review for you so that our first-hand experience can help you make the right choice. Our Certified Professional Resume Writers test all resume builders available on the market to make sure you know the pros and cons of each tool. This approach allows us to create reviews that are not only objective but also answer all your questions so that you can create a job-winning resume quickly and easily.
Resume Nerd Customer Reviews
Resume Nerd is relatively popular among users, and it's reflected in their reviews. With more than 900 users writing reviews on Trustpilot, Resume Nerd's score stands at 4.6 out of 5. They praise them for customer service. Their experience is often described as flawless, painless, and exceptional.

Only some reviews focused on the simplicity of the builder and how quickly they could create their resumes.
Now have a closer look at what Resume Nerd has to offer, its pros and cons, and whether it's generally a tool to recommend.
Is Resume Nerd a Good Resume Builder?
Resume Nerd is easy to navigate, allowing you to create your resume quickly. You can download your finished resume in PDF, HTML, or DOCX format after you decide on the subscription option.
Resume Nerd's plans begin with an initial 14-day trial for $2.75. This trial will auto-renew at $24.75 every four weeks unless you decide to cancel. Resume Nerd also includes a 3-month plan for $59.95 and a yearly plan for $99.95.
Before you start creating a resume, you get to choose a template and whether you're starting it from scratch or uploading an already-existing document. We've chosen the Impresa resume template, which has your initials in a square in the upper left corner. Afterward, you go through each section of your resume, starting with your contact information, experience, and education and moving towards additional sections.
Impresa Resume Template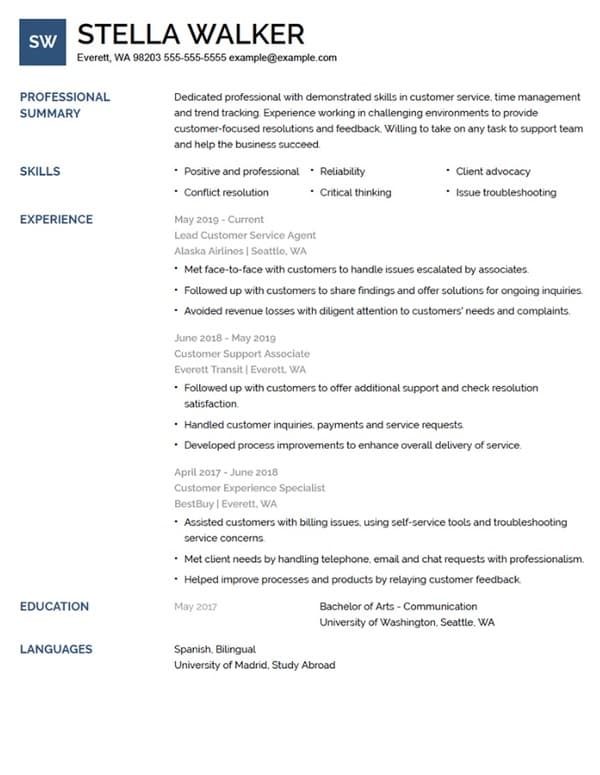 But let's dive a bit deeper and see some pros and cons of Resume Nerd.
Resume Nerd Review—Pros
Letter Builder
Resume Nerd allows you to create different types of letters, not necessarily just a cover letter, that might be useful in many job-related situations. From a basic cover letter to a recruiter contact letter and vacation request, you can write them from there.
Writing Tips & Examples
Sometimes writing a resume can be difficult. And that's where professional tips and ready-to-use examples come in handy. Resume Nerd delivers top quality at every step of creating a perfect resume.
Simplicity
Resume Nerd is very easy to navigate through. Within a couple of clicks, you can have your resume ready. Tips and examples only make this entire process faster and much easier.
Resume Nerd Review—Cons
Basic Letter Editor
Once you've chosen a great resume template, you want to write a matching cover letter. But how to do that? Since there are some tips and examples on how to write a resume, having some help in learning what to put in a cover letter might also be handy!
Unfortunately, that's one of the things Resume Nerd does not cover (pun not intended!). Their cover letter builder doesn't include any tips on how to write a cover letter.
Very Limited Formatting
Formatting your resume gives you the freedom to highlight what's the most important, to fit everything you try to write on one page (or two if you're writing a two-page resume), and simply to do everything your way.
Resume Nerd only allows you to change the sections' order and color of your document and select one of the three resume layouts: condensed, standard, and expanded. You can also underline, bold, and italicize your text. But that's about it.
When making a resume in our builder, drag & drop bullet points, skills, and auto-fill the boring stuff. Spell check? Check. Start building a professional resume template here for free.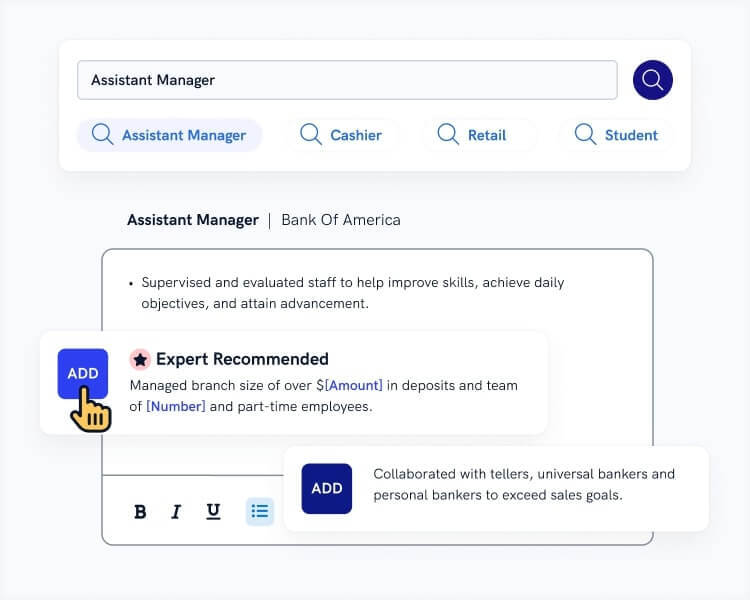 When you're done, Zety's resume builder will score your resume and our resume checker will tell you exactly how to make it better.
Resume Nerd Templates Reviews
Resume Nerd has to offer 13 resume templates. That's not much. However, they all seem professional, neat, and simply well-created. Here are some of them.
Ensign Resume Template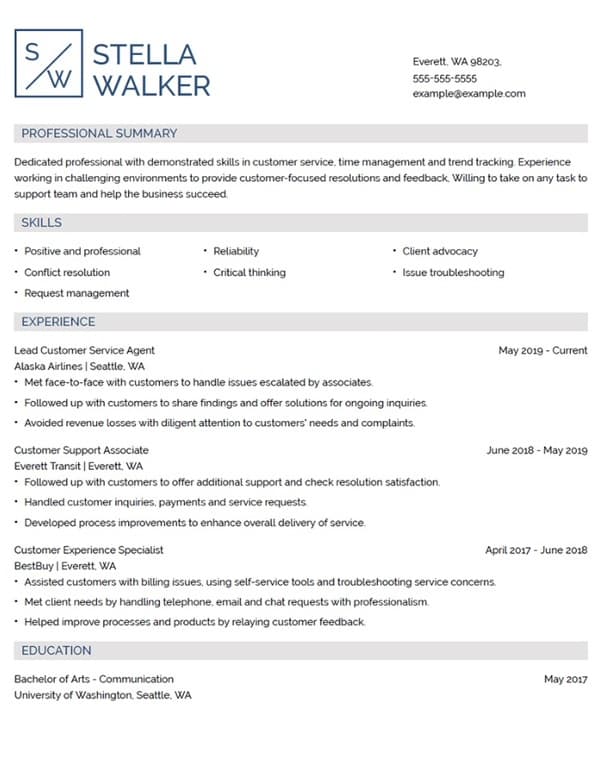 It's a modern template that stands out with a small logo consisting of your initials. That's in the top left corner, so precisely where the readers focus their attention most. It's elegant, creative, and definitely, one to remember!
Traditional Resume Template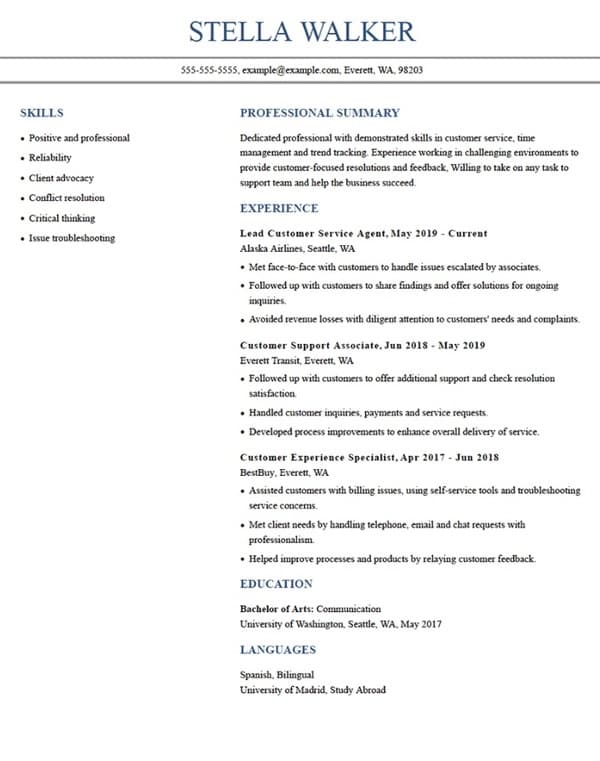 It's all in the name. A very traditional and minimalistic resume template is a classic. Your name's centered at the top, right above your contact details. Experience and education are on the right-hand side and additional sections on the left. Clean and perfect!
Hospitality Resume Template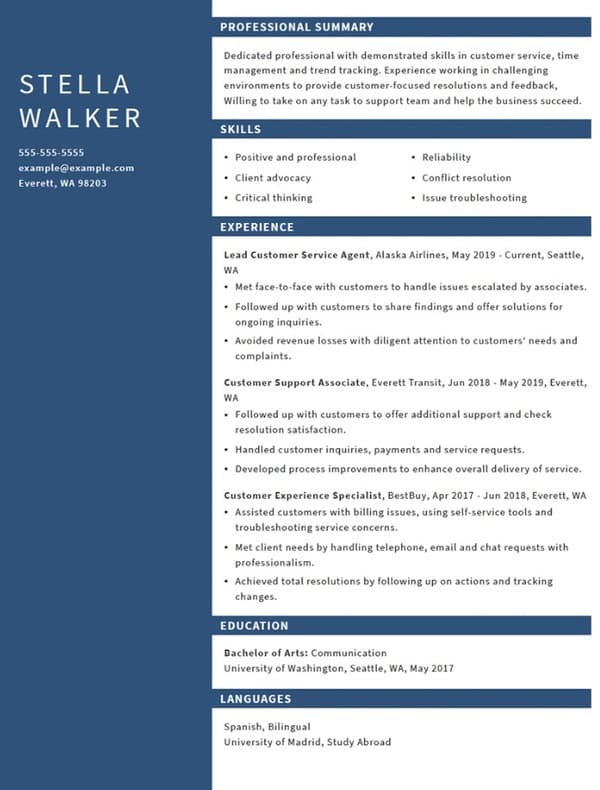 This template delivers a powerful look thanks to its two-column design. Together with colorful headers, Hospitality is a resume that cannot be missed on your recruiter's desk. That is helpful, especially knowing they spend an average of 6 seconds looking at each resume!
Iconic Resume Template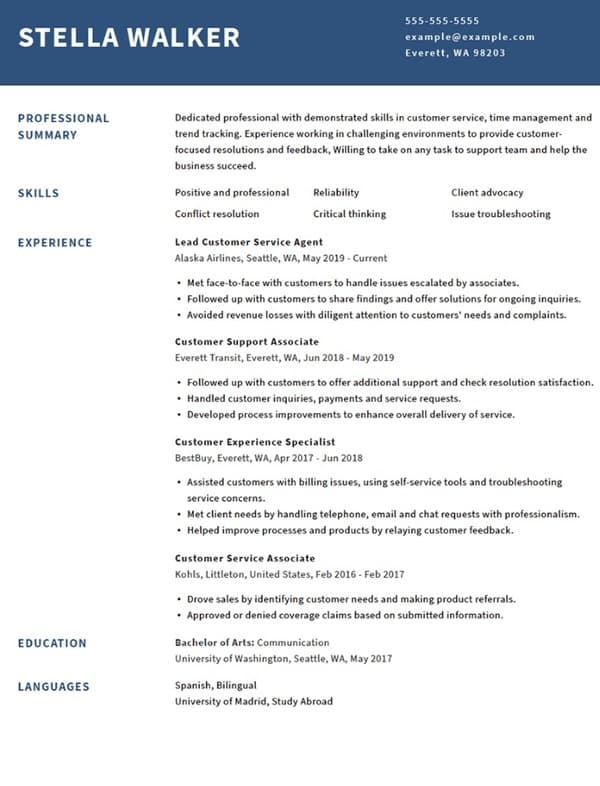 The huge colorful bar at the top of the document makes it possible to notice. It also gives your resume a strong look and much space to describe your experience. It's a modern resume template, but perhaps better for more experienced candidates.
An amazing template is a must. But what's more important is understanding exactly how to make a resume. There are many things you need to remember that impress your future employer and might be your winning point in the entire application process.
Plus, a great cover letter that matches your resume will give you an advantage over other candidates. You can write it in our cover letter builder here. Here's what it may look like: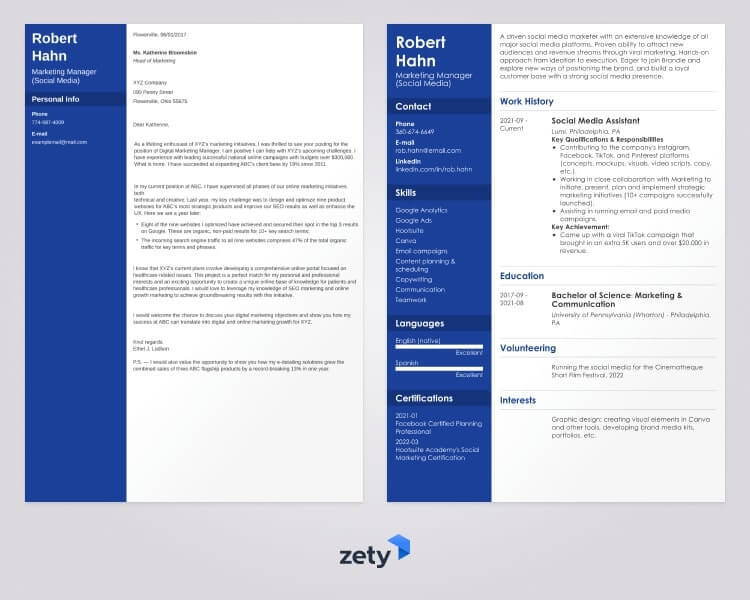 See more cover letter templates and start writing.
Resume Nerd is a good tool. It's simple, it's fast, and it's inexpensive. Their templates, despite being somewhat limited, are very nicely done. Unfortunately, you're not allowed to format them freely, and the lack of tips and examples for writing a cover letter is disappointing.
Thanks for reading this Resume Nerdreview!
Do you have any questions about Resume Nerd? Do you have any experience using their products? Let me know in the comments section!
About Zety's Editorial Process
This article has been reviewed by our editorial team to make sure it follows Zety's editorial guidelines. We're committed to sharing our expertise and giving you trustworthy career advice tailored to your needs. High-quality content is what brings over 40 million readers to our site every year. But we don't stop there. Our team conducts original research to understand the job market better, and we pride ourselves on being quoted by top universities and prime media outlets from around the world.