Security Guard Cover Letter: Sample (Also for No Experience)
You could speak for hours about how the good guy caught the bad guy, but somehow you can't get your head around writing a security guard cover letter. Fight this now.
To become a security guard like Gus Lett, you either have to be lucky or prove your skill again and again and again.
Unfortunately for you—
You need to prove yourself to get there.
Once you're done with this security guard cover letter guide, even Michael Jordan will realize you're way out of his league.
This guide will show you a security guard cover letter example and the best tips on writing a cover letter for a security guard step-by-step.
Want to write your cover letter fast? Use our cover letter builder. Choose from 20+ professional cover letter templates that match your resume. See actionable examples and get expert tips along the way.
Sample cover letter for a resume—See more cover letter templates and create your cover letter here.
Have a look at other cover letter writing guides:
Security Guard Cover Letter Sample
Jonathan Ellison
Security Guard
409-982-1865
jonathanellison@email.com
Whitesville, 09/28/2021
Josephine Castro
Security Officer
SecureX
2946 Kelly Drive
Whitesville, WV 25209
Dear Josephine,
One day, an unfamiliar person used an invalid access card. They were from the competition, trying to pass into the offices illegally. Thankfully, I played by the book, and the person never made it.
I've been working as a WV-registered armed security guard for 5+ years. My job involved property patrol and ensuring safety at major public events. Looking at the job description, you're trying to find a person who has experience in office building monitoring and screening and who's a capable negotiator. See how my track record reflects that:
Office building monitoring

—Monitored an office building with 100-person capacity doing regular circuits and checking CCTV.

Screening

—Conducted screening of authorized visitors using detection technology or manually, if necessary, reporting any instance of compliance violation.

Negotiation and communication skills

—Alleviated tense situations involving employee, visitor, or tenant matters daily.
What drew my attention to your company was how much effort you put into training. It's essential for security staff to stay up to date with the latest technologies and protocols and be physically fit.
Let's schedule a meeting next week to discuss my value added to the SecureX team, plus I'd love to talk over the details from the story above.
Thank you,
Jonathan Ellison
Security Guard Cover Letter Template
Use the below best tips on writing a cover letter for a security guard position:
1. Format Your Security Guard Cover Letter
Queens have protocols. Presidents have protocols. And—
You, too, have protocols.
Writing your perfect cover letter requires having the bases covered. That's the only way to keep your writing safe.
Here's how you can make that happen:
Alright!
Let's move!
Read more: How To Write A Cover Letter To Land The Job?
When making a resume in our builder, drag & drop bullet points, skills, and auto-fill the boring stuff. Spell check? Check. Start building a professional resume template here for free.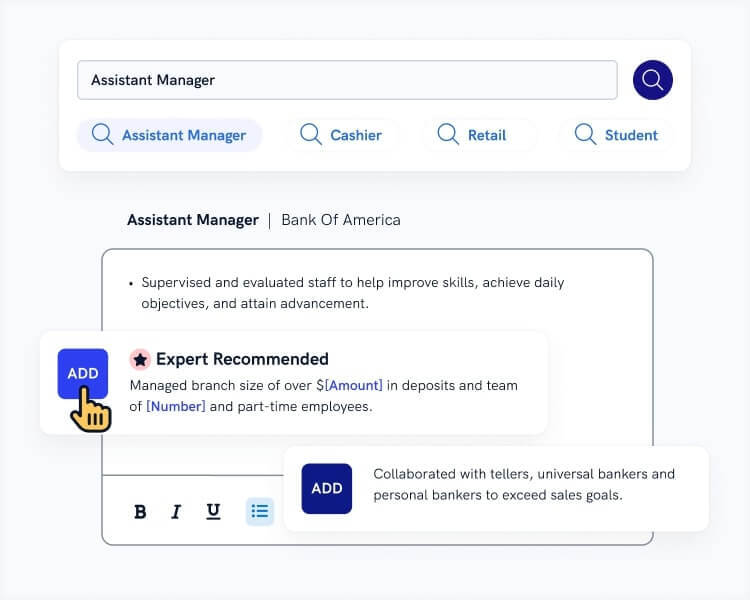 When you're done, our easy resume builder will score your resume and our resume checker will tell you exactly how to make it better.
2. Create a Cover Letter Header
"I'm Kevin Costner, and you're my Whitney."
Nope.
That's not a cover letter header; more like a US Weekly headline.
See what to include to make a correct header for a security guard cover letter:
Read more: Cover Letter Header: How To Write It?
3. Open Your Cover Letter With an Accomplishment
You caught the bad guy, huh?
But so did James Bond, the Mystery Inc. gang, or Miss Congeniality.
You need to have something better for your recruiter.
Have a look at the strategies you can go for to start your cover letter:
Lure your recruiter into the next parts with one of your best professional achievements. Whether it's a black belt in karate or defusing an intense fight at a stadium, it's fine as long as it's relevant to the job.
If you're only beginning your career in the security sector, open your entry-level cover letter with enthusiasm for joining the team and showing you've got what it takes.
You can also start by telling what it is that makes you want to become a security guard.
Just be yourself. Don't look for inspiration elsewhere.
Read more: Successful Ways To Start A Cover Letter
4. Give Evidence of Your Experience and Skillset
Your security guard resume is full of CCTVs, DVRs, PSIAs, and whatnot.
Kewl.
The thing is, you need to prove what you can do, not just speak the insider lingo, aka the cryptic language of acronyms.
Luckily, you have room for exactly that in the middle paragraphs.
See some tips for how to write that section:
Read the job description to see what keywords your employer used in the job ad so that you can use them, too. A little caveat, though: write only about those skills and experience that you're sure you have. Truth always comes out.
Sell yourself in the cover letter by talking about your skills in the accomplishment statements formula. It means that you should use quantifiers and power words when writing about them.
As a person aspiring to be a security guard, talk about transferable skills you picked up throughout your time at school or doing odd jobs, e.g., physical training, taking night shifts, taking negotiation and persuasion classes.
And don't restate what's on your resume. Let the recruiter get to know your personality a bit.
Read more: Check What To Put In Your Cover Letter
5. Show Your Motivation to Become a Security Guard
Sudden glass shattering! Alarm striking! Dog growling! And you—
Your wheezing's still going strong.
God!
Did you just get robbed of your dream job? Heck yes!
In the last but one paragraph, prove you won't let such things happen on your watch. Here's how:
Say what excites you about working for that particular company.
OR what attracted you to that job.
You can also make an offer or promise to solve their problems.
Whatever you go for, make sure to sum up with a call to action for your recruiter. Ask them directly for an interview.
Read more: What Your Cover Letter Should Say But Doesn't
6. Finish Off With a Signature
Now throw the final punch and get it over with.
You can sign off your cover letter with one of the following:
Kind regards
Best regards
Thank you
Respectfully yours
Yours sincerely.
Add your name underneath, and you're good to go.
Read more: Ideas For The Cover Letter Ending
Plus, a great cover letter that matches your resume will give you an advantage over other candidates. You can write it in our cover letter builder here. Here's what it may look like: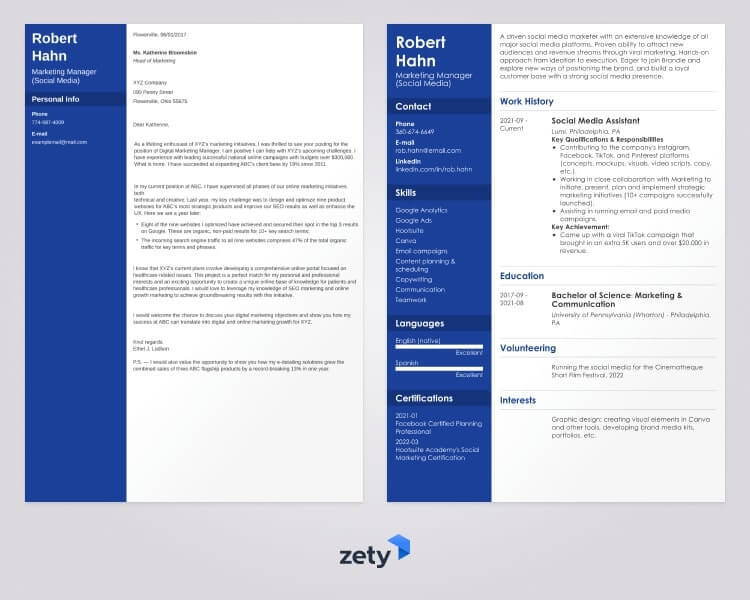 See more cover letter templates and start writing.
Thanks for reading!
What do you think of this sample cover letter for a security guard? Would you like to see a security guard cover letter for entry-level? Are there any tips you think are missing in the above sample security guard cover letter?
Let us know in the comments below!
About Zety's Editorial Process
This article has been reviewed by our editorial team to make sure it follows Zety's editorial guidelines. We're committed to sharing our expertise and giving you trustworthy career advice tailored to your needs. High-quality content is what brings over 40 million readers to our site every year. But we don't stop there. Our team conducts original research to understand the job market better, and we pride ourselves on being quoted by top universities and prime media outlets from around the world.