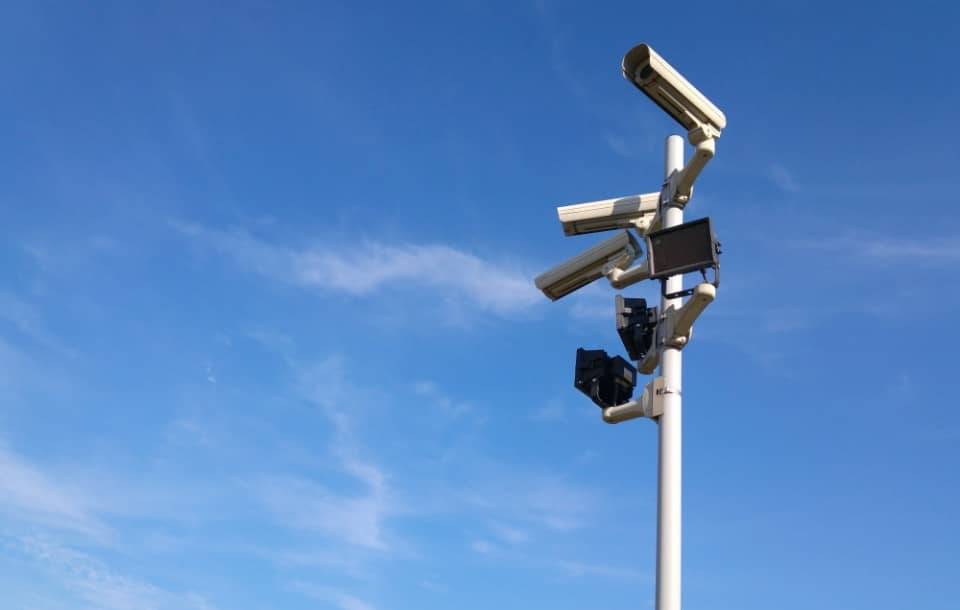 Security Officer Cover Letter: Sample & 20+ Writing Tips
Petty crime? Not on your watch! Nothing gets past you, and with our security officer cover letter writing guide, neither will job opportunities.
Everybody has stuff. Everybody wants stuff. But some people fail to observe the law when it comes to getting more stuff. And that's where you come in, to put them in their place.
You may feel it's impossible to convey your value as a security officer in a cover letter. It's a piece of paper, not a criminal up to no good. No need to worry. With our guide, recruiters will feel safer after reading your security officer cover letter.
Read on, and you can find out how to write a perfect security officer cover letter based on our example, as well as some general tips and strategies to ensure your success!
Want to write your cover letter fast? Use our cover letter builder. Choose from 20+ professional cover letter templates that match your resume. See actionable examples and get expert tips along the way.
Security Officer Cover Letter for a Resume—See more cover letter templates and create your cover letter here.
Check out our other similar guides here:
Want to explore your options further? See our full selection of cover letter examples for every career:Best Cover Letter Examples
Security Officer Cover Letter Sample
Harold Kay
Security officer
882 Brookview Drive
Beaumont, TX 77701
907-361-7918
HaroldGKay@hotmail.com
Linkedin.com/in/haroldkay
Beaumont, 3/2/2017
Paul Walton
Hiring Manager
Eigenvalues Ltd.
957 Ash Street
Irving, TX 75039
Dear Mr. Walton,
I'd be delighted to work at Eigenvalues Ltd. as a security officer. MaxHoldings reported a sharp, 50% decrease in unwanted incidents the same month I was hired to replace the previous security officer. It would be my pleasure to put my skills to use for Eigenvalues and ensure the highest security standards are met and exceeded.
As you mentioned in the job posting, you require someone who'd keep an eye on a large perimeter to ensure the safety of other employees and prevent unwanted individuals from interfering in company business. I'm happy to say that's something I already have experience in from my position at MaxHoldings. I also understand how important documenting these events is for a variety of reasons. My reports were always viewed as invaluable by the police and the higher-ups alike.
I've been very active physically since my early teenage years, having taken up Jiu-Jitsu and obtaining a brown belt at age 22. Naturally, violence is always a last resort. However, in the past, when I used to work as a bouncer at clubs in the summer, sometimes situations would arise where it was the only solution, other than calling law enforcement. This also taught me how to work with police, and how to identify potentially troublesome individuals sooner rather than later.
I know that Eigenvalues cares greatly about its reputation, and it would be a pleasure to apply myself towards upholding your values of providing safe, socially responsible solutions.
I'd appreciate the opportunity to discuss my skills and experience further, including how I'd like to apply my experience towards ensuring the safety of your staff and cargo.
Best regards,
Harold Kay, Security officer
Does it look good? Sure does. Does it look intimidating to write? Well, not for long. Keep scrolling, and you'll be writing like that in no time.
Good things often come in pairs, though. Your cover letter needs some ground support—like, say, a nicely written resume. Check out our guide here: Security Guard Resume Example.
Security Officer Cover Letter Template
Let's do this. Here is how to write a security officer cover letter, in a nutshell:
1. Use a professional heading for your security officer cover letter
Everything needs structure, and cover letters are not an exception. Follow this simple advice on giving your cover letter structure before you do anything else:
Set the margins to one inch on each side.
Don't exceed four paragraphs. Three are okay as well.
Yourcover letter font choice matters. Something crisp and professional like Arial or Cambria comes heavily recommended.
You want your line spacing on your cover letter at 1 or 1.15.
Spacing between paragraphs can be set to double, to make reading easier.
Read more: Best Modern Cover Letter Templates
When making a resume in our builder, drag & drop bullet points, skills, and auto-fill the boring stuff. Spell check? Check. Start building a professional resume template here for free.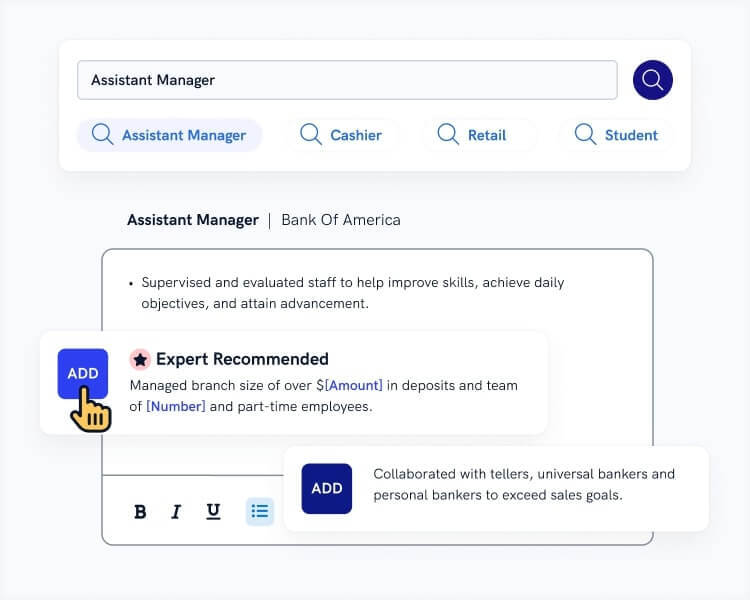 When you're done, our easy resume builder will score your resume and our resume checker will tell you exactly how to make it better.
2. Write a good security officer cover letter heading
First impressions matter. Just as your uniform makes you immediately recognizable as a serious professional, so the heading of your cover letter can instantly show you're serious about getting the job.
Here's how to address your cover letter:
Start off by putting your name in the top left corner.
Follow that up with your contact information, like phone number, email, and/or LinkedIn profile.
Below that, write down the city and the date.
Then provide your addressee's info, like name, address, and job title/position.
Read more: Best Cover Letter Header Examples
3. Greet your recruiter at the start and write a catchy first paragraph
It only takes you a few seconds to spot a suspicious individual. In the same way, recruiters only need a moment to determine whether a candidate is worth considering.
Use that moment to your advantage and impress the reader from the very first paragraph of your cover letter.
A good first impression goes a long way. That's why you need a professional cover letter salutation.
Immediately follow that up by talking about your strengths.
Include information on the position you're looking to be hired for and how you came across the job opening.
Speak briefly about your best professional achievements to keep your reader hooked.
Read more: Best Cover Letter Openers
4. Make sure they know you're the real deal
Employers will want to be sure you're a responsible, suitable candidate before they arrange an interview with you. Let them know just how well you'd fit the job in the second paragraph of your cover letter.
Demonstrate how your skills and experience would make you the best candidate for the job. If you're lacking in previous security officer experience, you can rely on transferable skills.
Highlight some of your best accomplishments. Your best bet to make them stand out is to include numbers.
Read more: Killer Cover Letter Writing Guide
5. Talk about what getting hired would mean to you
Sure, you want the job—but why this particular one? In the next part of your cover letter, explain what draws you to this specific role at this specific company. Here's how:
Emphasize what you like about the company. It shows you're serious about getting hired, plus who wouldn't want to work in a place they share values with? There are enormous bodies of research linking job satisfaction to job performance.
Display your knowledge of the company culture or the challenges they referenced in the job ad.
Most of all, you want to show you're here for the long haul, not for a quick side gig.
Read more: What Should a Cover Letter Say
6. Seal the deal with a call to action based on an attractive promise
Almost time to wrap up!
In your last paragraph:
Request to meet the hiring manager in-person to discuss the position in greater detail.
Show what value hiring you would bring immediately. For example, promise to crack down on pesky graffiti artists if that's a problem the company is currently facing.
Read more: How to End Your Cover Letter: Guide & Examples
7. Close the cover letter the right way
There's just one thing missing from your cover letter—a professional signature. So:
Plus, a great cover letter that matches your resume will give you an advantage over other candidates. You can write it in our cover letter builder here. Here's what it may look like: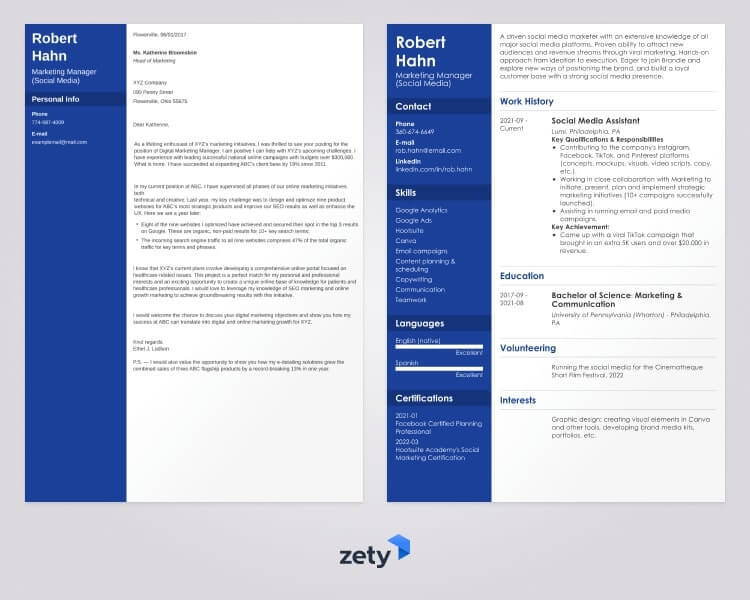 See more cover letter templates and start writing.
And that's that, thanks for reading! What did you think? Did you find this guide helpful? Do you have any of your own tips to share? As always, feel free to head to the comments below to let us know!
About Zety's Editorial Process
This article has been reviewed by our editorial team to make sure it follows Zety's editorial guidelines. We're committed to sharing our expertise and giving you trustworthy career advice tailored to your needs. High-quality content is what brings over 40 million readers to our site every year. But we don't stop there. Our team conducts original research to understand the job market better, and we pride ourselves on being quoted by top universities and prime media outlets from around the world.