10 Bad Resume Examples: Avoid Making These Mistakes Now
Bad resume examples are useful for two reasons. One: most of the time they're funny resumes to read. Two: you can learn how not to make a bad resume yourself.
Bad resumes happen. And there's nothing wrong with that. They're a good laugh, after all, aren't they? Unless they happen to you.
How to avoid making a bad resume? Our selection of bad resume examples below will show you what to pay attention to, and what to avoid when making your own resume.
Plus: You'll see a selection of funny resume examples that'll make you LOL hard.
This article will show you:
Differences between good vs. bad resumes.
Examples of bad resumes with mistakes that recruiters hate.
Ideas on how to avoid making funny resume mistakes.
Want to save time and have your resume ready in 5 minutes? Try our resume builder. It's fast and easy to use. Plus, you'll get ready-made content to add with one click. See 20+ resume templates and create your resume here.
Sample resume made with our builder—See more resume examples here.
Need reliable advice on the best practices of resume writing? Check the guides below:
Or if you need inspiration, check our collection of 500+ professional resume examples.
1
Good vs. Bad Resume Examples
Before we jump right in, let's briefly consider the differences between good resume examples vs. bad resume examples.
You've got an example of a bad and good resume in the picture above.
But—
What is it exactly that makes a good resume good? And what turns a resume into a terrible one?
First things first:
A good resume is one that:
Beats the other 250 resumes in the recruitment process
Goes past the ATS scan
Earns more than 7 seconds of the recruiter's attention
Lands you an interview
Gets you the job.
Plus—
The 2018 Eye-Tracking Study by The Ladders adds that a good resume is characterized by a simple, reader-friendly layout, and a resume summary or resume objective statement up top.
What about a bad resume then?
It won't get you a job, for sure.
Want more details? According to a recent CareerBuilder study these mistakes would get you disqualified immediately:
Bad grammar and typos (77%)
Unprofessional email address (35%)
No quantifiable achievements on a resume (34%)
Long paragraphs of text instead of bullet points (25%)
Generic resume that's not tailored to the job (18%)
Resume longer than two pages (17%)
No cover letter attached (10%)
Note: The percentages show how many recruiters would reject a resume if it has the mistake.
Without further ado, here are some of the worst resumes we found.
Pro Tip: Don't want your resume to end up among the worst resumes ever? Learn how to write a job winning resume now.
2
Bad Resume Photos & Stuff
Here's another bad resume example: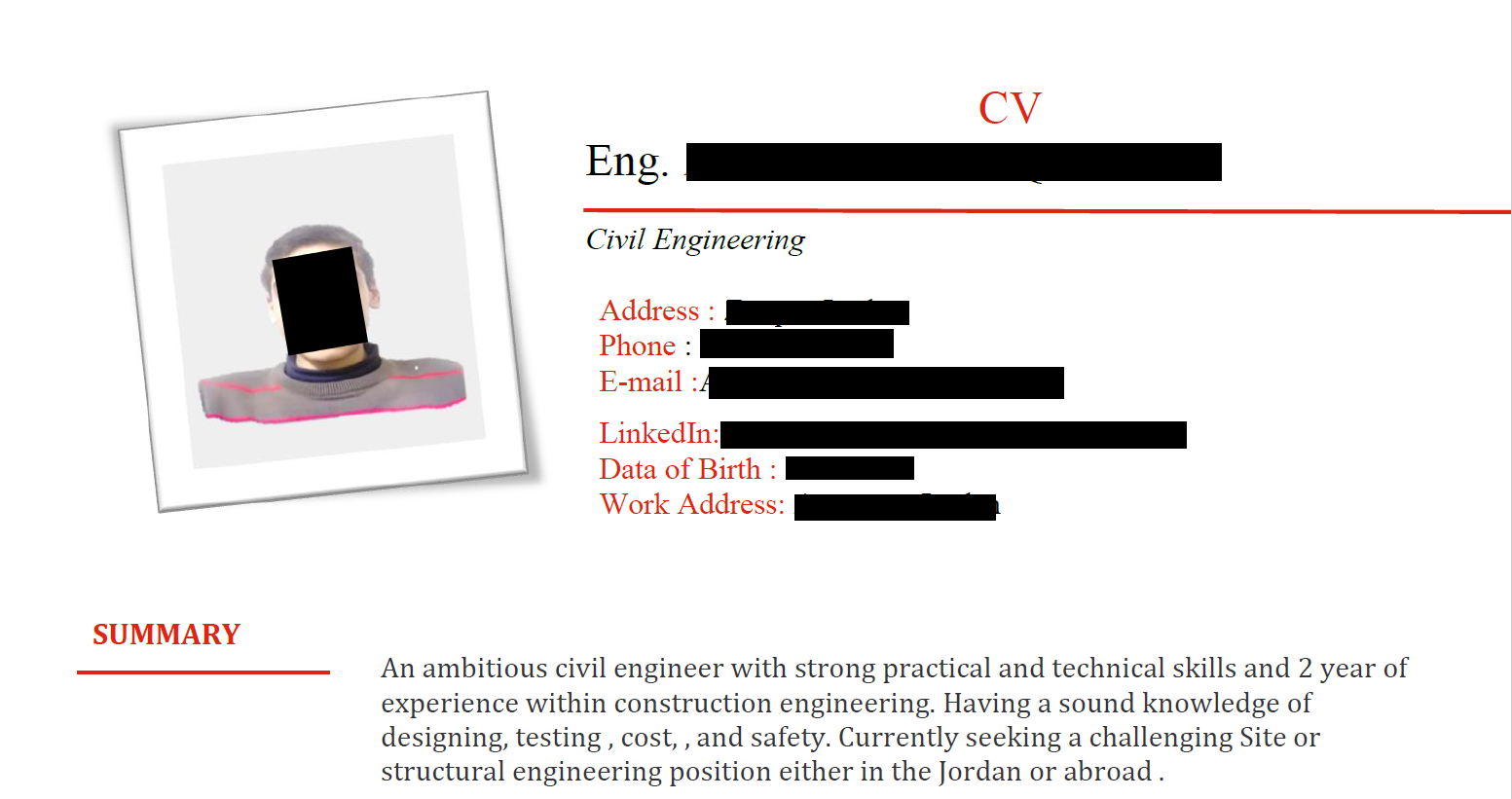 Adding a photo to a resume is rarely a good idea.
So—
Don't do it unless you're an actor or searching for a position where your looks do matter.
If you're a civil engineer with zero Photoshop skills, and add a badly scanned picture of you that's cropped along a stripe on your sweater, and placed in a "creative" picture frame—
Maybe it's better not to include any picture at all.
But this isn't everything:
Random capitalization, spaces before commas and periods, and double commas (!?!) in the summary make it look even worse.
Yes, it's a very bad resume example.
Don't do this to yourself.
Plus—
According to this study, 13% of the recruiters would immediately reject a resume with a photo.
Pro Tip: The way you write affects the way people perceive you. Make sure your writing skills are up to par.
Here's the thing:
Job applications usually comprise two documents: a resume and cover letter.
A resume layout is different from a cover letter layout. Not to mention each of these documents serves a different purpose.
Now—
The bad resume example below fits into neither category: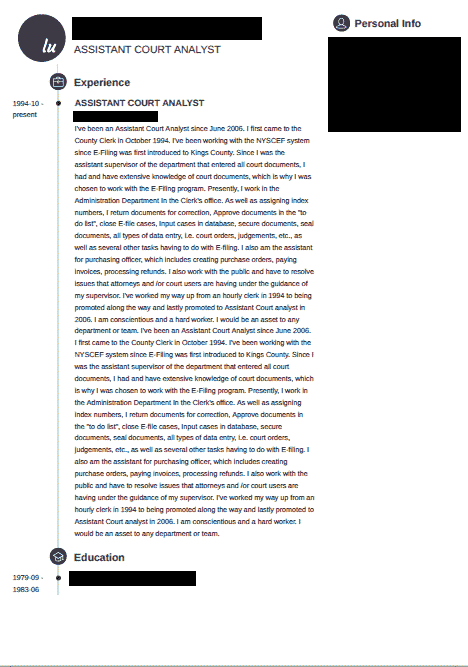 It looks a bit like a resume, and… a bit like a cover letter. But it's neither this nor that.
Plus—
It reads like a short story:

According to the CareerBuilder study quoted above, 25% of the recruiters would reject any resume that has long blocks of text.
Remember:
A resume is not a cover letter (or a novel, for that matter). It's a brief summary of your professional life, and it usually follows one of these patterns:
Pick one of these, and never make a bad resume again.
Pro Tip: Learn what the differences between a resume and cover letter are before you start writing yours.
4
Too Much of a Good Thing
It's true:
The professional experience section of your resume is very important.
But this doesn't mean you should squeeze in everything you've ever done: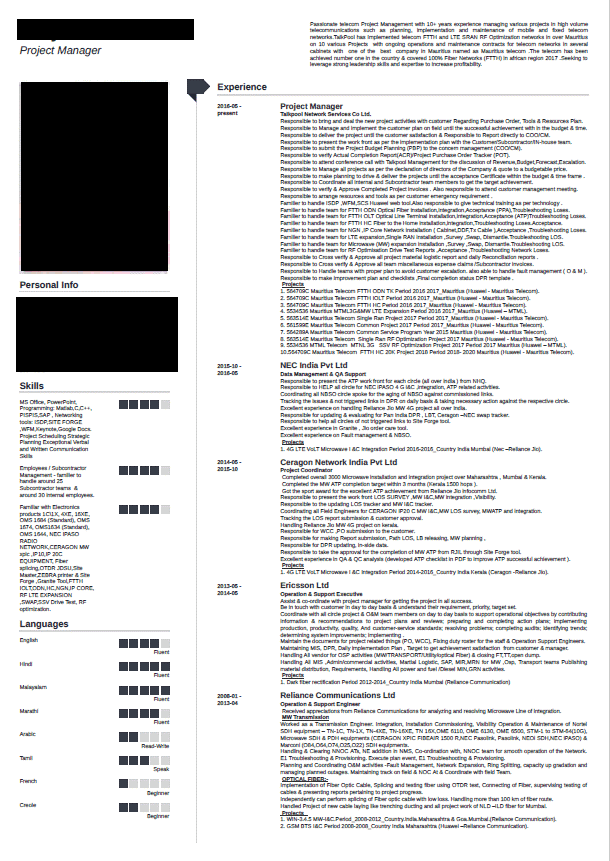 This is a bad resume example not just because it looks like a page from a telephone directory—
But also because the font is so minuscule and dense that no recruiter will even attempt to scan it.
It's a flop.
Remember:
Be selective about what you want to show to the recruiter and tailor your resume to the job description.
5
Terrible Resume Formatting
Sometimes you don't really have to use words—
When you see a mess, you know it's a mess: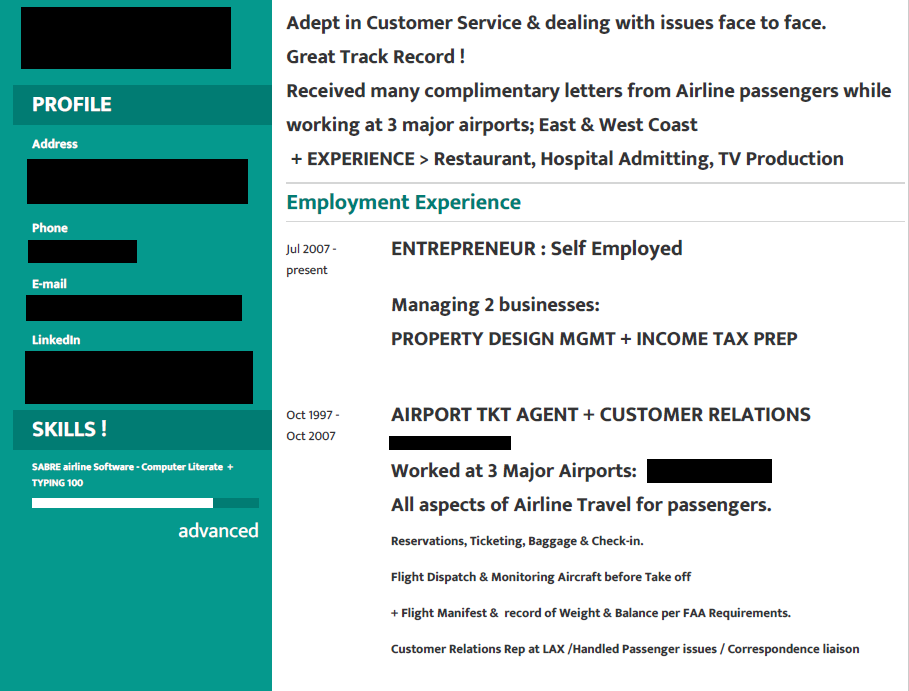 Why is this resume bad?
Here we go:
Random capitalizations, special characters, lack of consistency, stray blank spaces, abbreviations, and typos.
In fact, it's a terrible resume.
If it was used in any eye-tracking study, the recruiter would be left cross-eyed.
Pro Tip: Using caps is not your best option. Learn how to choose the best resume fonts.
6
Mediocre Resume Education Section
Your resume education section can work for you—
Or against you.
The choice is yours.

If you decide to put your GPA on a resume, just make sure it's something to brag about.
The worst resumes are the ones that bring your weaknesses to light.
Remember:
You shouldn't lie on a resume, but there's no need to show everything either.
Pro Tip: If your GPA is low but the employer requires you to put it on your resume, well… you really have no other option.
When making a resume in our builder, drag & drop bullet points, skills, and auto-fill the boring stuff. Spell check? Check. Start building a professional resume template here for free.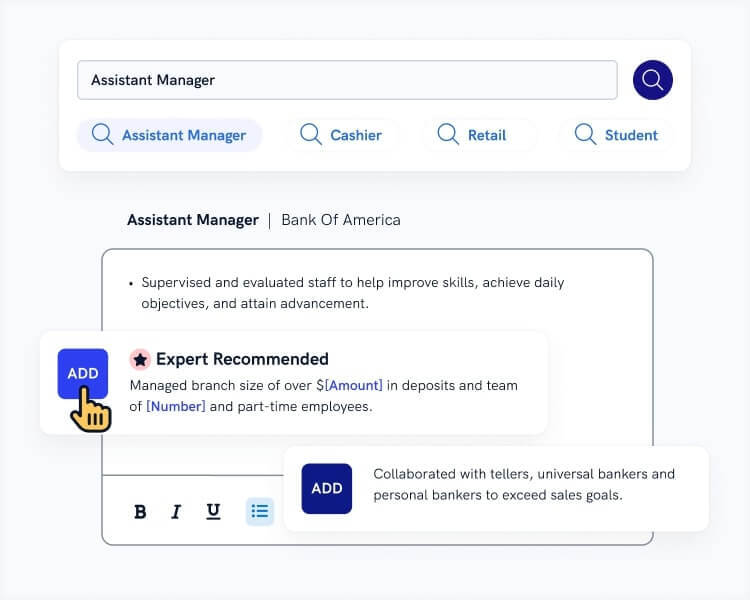 When you're done, Zety's resume builder will score your resume and our resume checker will tell you exactly how to make it better.
Your resume skills section matters.
In fact, this study shows that 35% of the recruiters would reject a resume if it had no skills section.
So—
Listing your skills can give a serious boost to your professional experience section.
Unless you mess it up and turn the skills section into something like this: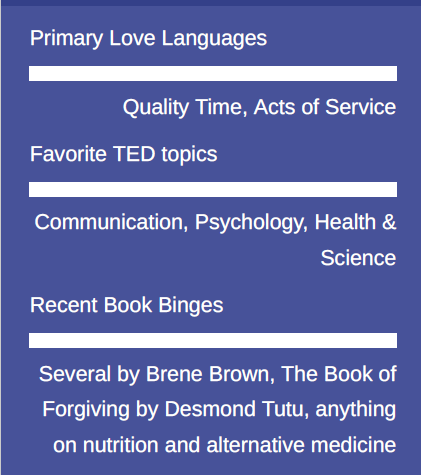 Or this: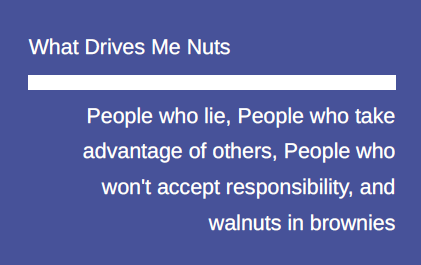 Or this: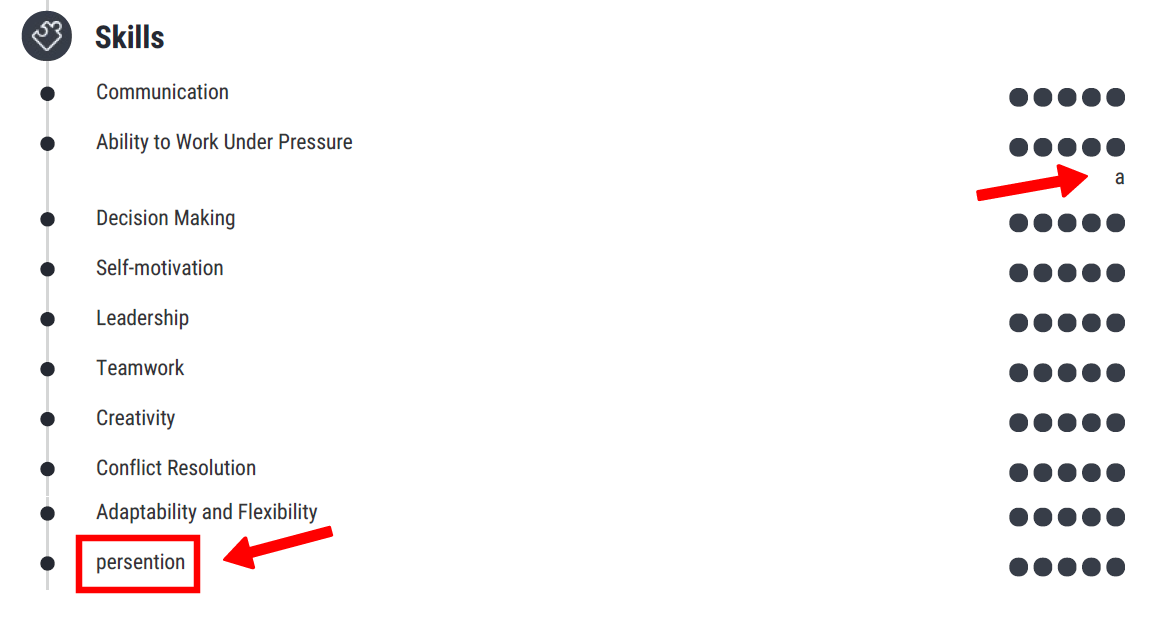 The final example introduces a special category of "mystery" skills.
"Persention" could be a combination of perseverance, presence, and presentation skills. Who knows?
Pro Tip: Funny resumes are cool to look at. But you wouldn't want yours to be one of them. Make every word on your resume count and learn how to use resume keywords.
Funny resume typos are the sunshine.
Especially when what follows is just as hilarious:

Personility—
Yeah, right…
By the way, one period clearly couldn't handle the pressure.
Pro Tip: Don't confuse personality traits with skills to put on your resume. The latter are soft and hard skills that fit the job.
9
A Different Kind of Typo
Remember the stats?
77% of recruiters would reject a resume that has typos or bad grammar.
Here's a new stat—
100% of the recruiters who'd get to see the bad resume example below would burst out laughing.
So, embrace the power of spell-check.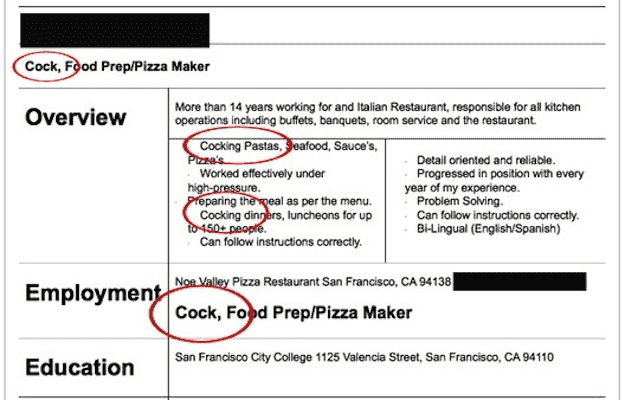 The infamous My Little Pony resume is an extreme example of a creative resume: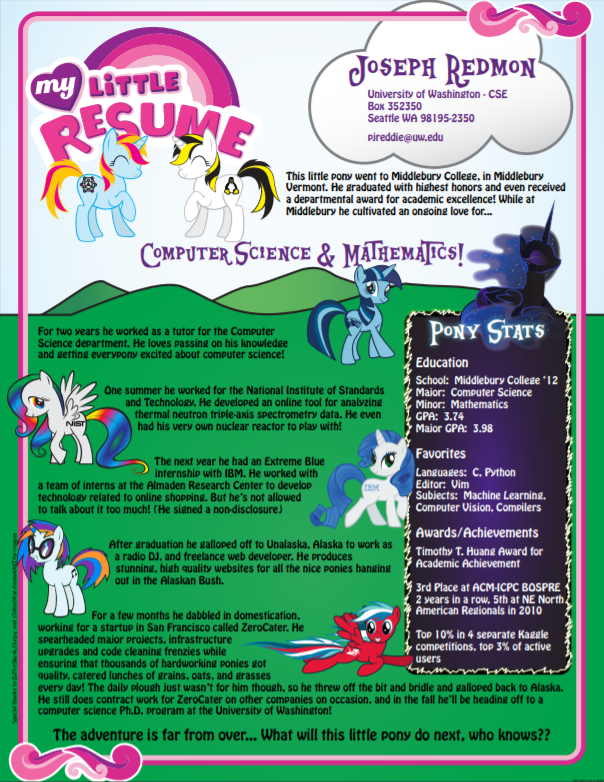 It does break all boundaries, but—
Well…
Too much of a good thing is not such a good thing.
Pro Tip: Make sure your resume doesn't end up among the bad resume examples. Learn all there is to know about resume dos and don'ts.
Plus, a great cover letter that matches your resume will give you an advantage over other candidates. You can write it in our cover letter builder here. Here's what it may look like: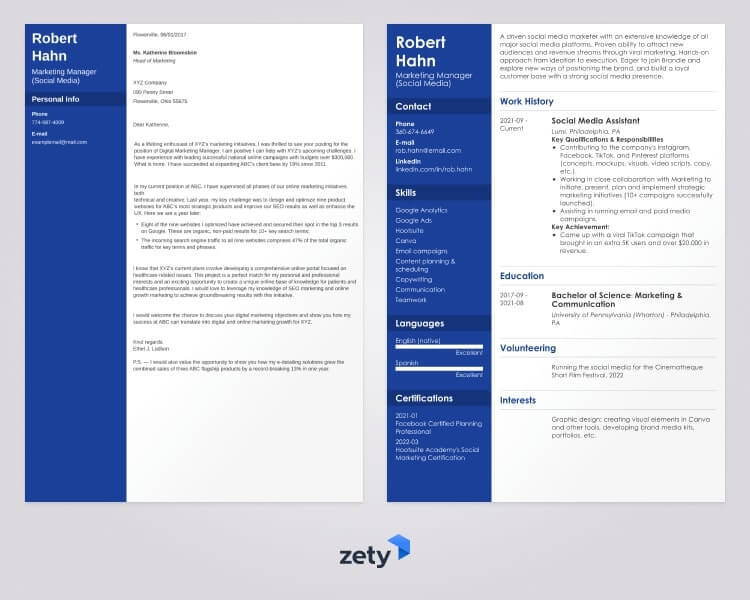 See more cover letter templates and start writing.
Key Takeaways
This is how to avoid making a bad resume:
Make a jaw-dropping resume header.
Add your current contact information.
Make sure your email address looks professional.
Divide your resume into sections.
Label each section with reader-friendly headings.
Choose the right resume format.
Don't confuse a resume with a cover letter.
Choose legible resume fonts.
Avoid squeezing in too much information.
Tailor your resume to the job offer.
Focus on your achievements.
Write a job-winning cover letter.
Re-read your resume to avoid typos.
Would you like to share some more bad resume examples with us? Do you have any questions about writing a job-winning resume? Leave your comment below! We'd love to hear from you.
About Zety's Editorial Process
This article has been reviewed by our editorial team to make sure it follows Zety's editorial guidelines. We're committed to sharing our expertise and giving you trustworthy career advice tailored to your needs. High-quality content is what brings over 40 million readers to our site every year. But we don't stop there. Our team conducts original research to understand the job market better, and we pride ourselves on being quoted by top universities and prime media outlets from around the world.