15 Best Sites for Job Search in Australia [All Industries]
Stop clutching at straws. Here are the best job sites for all job seekers in Australia in every industry. Find a job based on your skills, experience, and preferable salary!
Fancy a bus ride?
Then treat this article as a bus timetable with a travel guide. I'll tell you which bus to take to get to a job stop.
There are plenty of lines and routes—
So here are the best job sites in Australia that'll help you find the job you've wanted from the start.
About that—
Getting a job without a resume is difficult, if not impossible. So, create yours with the Zety builder and let employers fight for you. With only a few clicks, you'll have a resume so immaculately done that recruiters won't get over it.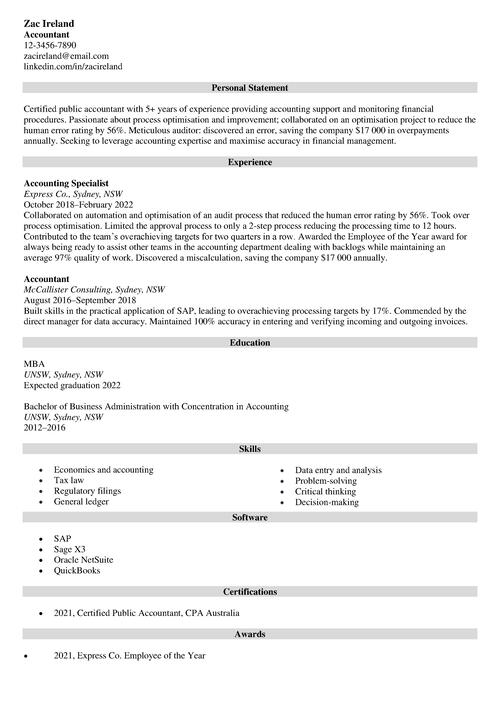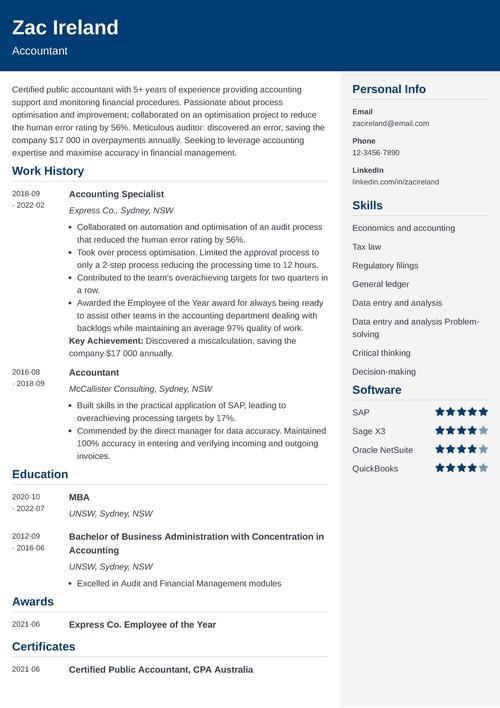 Sample resume made with our builder—See more templates and create your resume here.
Find a job using these best job sites in Australia:
Seek
Indeed Australia
Glassdoor Australia
LinkedIn
Gumtree
Job Search
Jora
CareerOne
Adzuna
Careerjet
Arts Hub
Ethical Jobs
Grad Connection
Backpacker
SpotJobs
Now let's dive in to learn more about the ins and outs of them all:
1. SEEK
SEEK is the most popular job portal with job-searching and resume-writing help guides. Based on your previous experience, skills you've used, and qualifications you've gained, SEEK will help you find matching job offers which you can later sort by relevance, skills match, salary, or job satisfaction. The page gives you the chance to look for paid gigs and volunteering opportunities all over Australia.
2. Indeed
Indeed is one of the largest job advertising sites, available for free to both job seekers and employers. On Indeed, you can dig deeper into the estimated salary of almost every role—which will come in useful when the time comes to state your salary expectations during your interview. Plus, thanks to their company reviews board, you'll make an informed decision whether to apply for a job with a company or drop the idea altogether.
3. Glassdoor
Glassdoor is another extensive job search website that you can log into using your email or social media profiles. When you create your account, Glassdoor will ask you for information about your past employment to build an accurate profile of your experience. You can also access average salary information for every role, alongside employer reviews written by current or past employees.
4. LinkedIn
LinkedIn is a social media platform where you can look for job opportunities, network, and build your personal brand. It's known as the go-to resource for recruiters looking for perfect candidates, too, so you stand a chance of being headhunted without ever applying for a job. As an added bonus, once you create your account you can participate in webinars or take LinkedIn online courses that'll later testify to your skillset.
5. Gumtree
Gumtree has over 20 000 job ads sorted into job search categories, such as hospitality and tourism, trades and services, and construction. If you want to look for jobs on the go and always be up to date with the latest offers, you can download the Gumtree app and apply from your smartphone.
6. Job Search
The Australian government Job Search website allows you to find all sorts of jobs, highlighting those with the highest demand. With the job description, you get the job outlook service to find more information about particular roles and industries, e.g. the required skills and knowledge or an employability forecast for the upcoming years. You can also find matching jobs based on your previous experience or skills.
7. Jora
Jora gives you the chance to apply for jobs inside and outside Australia and search for jobs based on your current availability, such as full-time, part-time, casual, or temporary. They partner with SEEK, so their job database very broad, with over 400 000 job ads. Next to the job offers, you can see salary information and company reviews.
8. CareerOne
To use CareerOne, you have to log in, upload your resume, and create a profile. Then, you let the site do the job searching for you. CareerOne will find you jobs based on what you've posted and match you with ads from agencies like Randstad or HAYS. You can also seek jobs by location and save your search filters for later.
9. Adzuna
A job search website that, alongside providing job ads, statistics, and job posting functionalities, offers to score your resume. By using Adzuna, you can find out exactly which career path would suit your skill set and what salary expectations to set. Of course, you can also search for jobs based on industry, location, or look through popular searches on the website.
10. Careerjet
Careerjet is a job search engine with an intuitive and user-friendly interface. You can either use the search box or upload your resume to have the site match your profile to the jobs in their database. You can also create a CV with the page and later use it to apply for jobs a lot quicker from any device.
Speaking of—
Zety's CV maker is more than user-friendly. It's magic with a resume wizard as your guide. You've found yourself on a job-seeking quest, so let Zety guide you along the way with drag-and-drop, pre-written content, expert tips, and professional CV templates. Once you're done, you'll be bound to get a job!
The wizard designed professional resume templates for you, too. Give them a fair go!
11. Arts Hub
Arts Hub—creative industry heaven. You can find jobs in all the arts, from performing arts and writing or publishing to film and television. It's a true art job hub. Along with the job search engine, you can dive deep into the news and events in the arts industry in Australia.
12. Ethical Jobs
Ethical Jobs is a job search service that advertises job offers and organisations contributing to a more equitable and sustainable world. It's a social enterprise that regularly donates to Australian charities and focuses on helping job seekers make a real difference in the world by delivering socially and environmentally impactful opportunities.
13. Backpacker
Just as the name suggests, Backpacker will help you find jobs allowing you to prolong your holiday by finding employment in such sectors as construction, hospitality, sales, marketing, and agriculture. There's even a harvest calendar!
14. SpotJobs
SpotJobs lets you find quick gigs for extra cash like mowing lawns or clearing driveways. While searching for a gig like that, you can create your availability schedule and make sure you'll meet your employer's requirements.
15. Grad Connection
Grad Connection is a job site specifically dedicated to university students and graduates looking for apprenticeship and internship opportunities or graduate programs. The website offers additional resources for young people, such as resume and cover letter guides or tips on the interviewing process.
What if you let our cover letter builder do the writing? The job application process is already stressful enough. Upload your resume and cover letter will get generated ta-da fast! Or, if you like a bit of control, use the prompts prepared for you by our Certified Professional Resume Writers.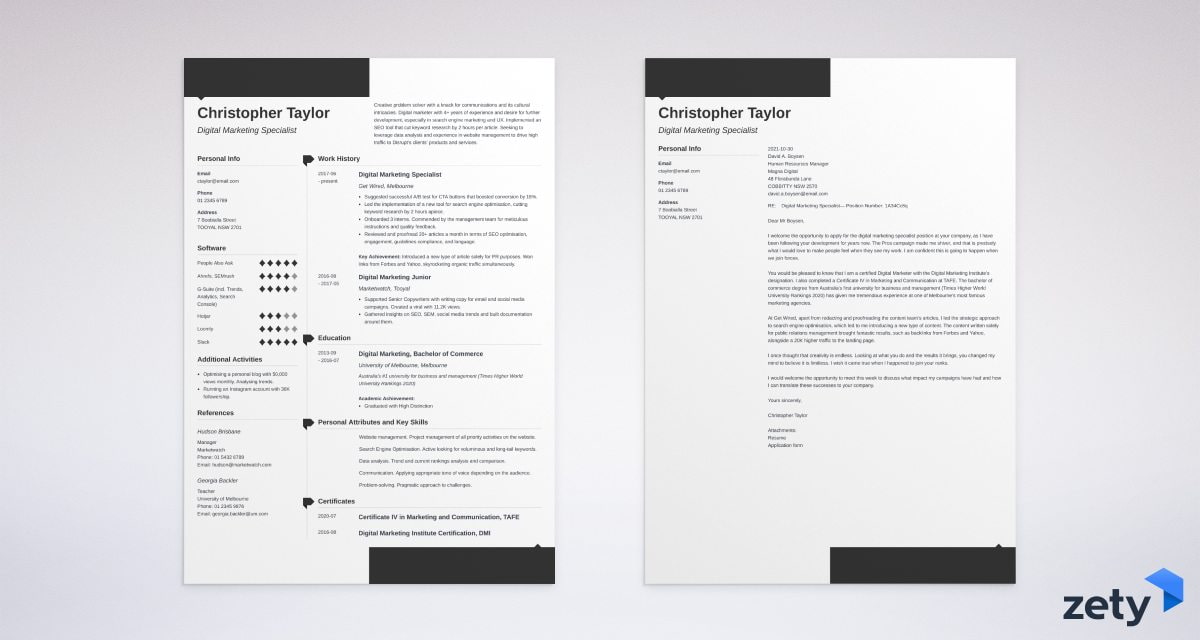 See our cover letter templates, and let's get you a job.
If you want to have all the control in the world over your job application, then you'll find these articles helpful:
Please tell us—
What do you think about our list of best job search websites in Australia? Which of the above job websites is the best in your opinion? Where else other than job search websites do you look for career opportunities?
Do tell! Let's get the conversation rolling.