9+ Best Professional Resume Writing Services in 2023
Struggling to get an interview brought you here. So fret no more. Just pick one of the best resume writing services and have so great a resume, nobody will ever dare reject you.
There are many resume writing services reviews available online. But who's got the time to click through all of them, when there's a job opening so perfect that you need to start creating a perfect resume ASAP?
That's why I've decided to have a closer look at different resume building services. Here's a list of the best of them. Read on and find out which resume writing service is the one for you!
This article will show you:
Top resume building services online.
What different resume writing companies have to offer.
What is the pricing of chosen resume writing services.
What are some pros and cons of selected resume building services.
With Zety, you won't have to wait for others to bring you the results. You're going to do that yourself and watch your success grow in real-time. Pick one of 20+ resume templates to create a resume that lands you a job.
LET ZETY BUILD YOUR RESUME NOW
Sample resume create in our builder. See more resume examples here.
Get quickly to a particular resume writer service review:
Here's the list of the best resume writing services in random order:
Top Resume Writing Services
1. TopResume
The one who provides academic CV and federal resume writing services and pays great attention to resume keywords.
But that's not all.
Once you create your account, a professional writer can swipe you right when they find things you two have in common, like the industry and experience.
Then you set a date for revision and, only seven days later, your resume is ready.
You can put their expertise to the test by sending them your current resume for a thorough yet free evaluation.
Pricing:
Professional Growth—$149
Career Evolution—$219
Executive Priority—$349
Good for candidates who:
Are at all career levels and industries (plans are grouped by career stage, writers assigned by industry experience)
Feel uncertain (single free resume review with tips from pros outside the resume writing service)
Are federal and academic applicants
Not good for candidates who:
Need to apply with cover letters (it's not included in the professional growth/entry-level pack)
Actively apply for multiple jobs (one free resume rewrite available only in career evolution and executive priority plans)
Visit TopResume for more information.
2. The Muse
If "you could be just as successful, but you haven't asked how" didn't make you cringe, the Muse was made for you.
This particular resume review service has a different proposition for you. Instead of writing the entire thing, mentors and coaches hold a Skype or phone session to explain and guide you through all the intricacies of the resume writing process.
You also get to choose who you want to book a session with. There are as many as three pages of different professionals and their reviews.
Pricing:
Mentor—$119*
Coach—$225*
Master Coach—$479*
*Price for resume review only. Cover letter writing is an individual service that must be paid for separately.
Good for candidates who:
Like face-to-face contact
Only wish to be guided, not have the work done for them
Must be in control (you get to choose your mentor and have an evident impact on the task)
Not good for candidates who:
Want to just have their resume written for them by an expert
Don't want to be involved much in the process
Are biased against coaching and mentoring techniques
Check out Muse Coach Connect for more details.
3. ResumeGo
ResumeGo is the only resume writer service that gives you a preview of how they work on your resume. They present several case studies of rebranding, rethinking, and reformatting their clients' resumes.
What's more, you can dive into their studies on resume formatting, cover letters in general, and job search strategy.
All of the above makes you realize you'll be working with the pros, which is who they are indeed. While seeking your resume writer, you can see career coaches, HR consultants, and recruiters from all sorts of industries (medical, engineering, or finance, to name a few).
Pricing:
Premium—$290
Professional—$360
Executive—$600
Additional services:
Extra Resume—$80
Cover Letter—$40
Thank You Letter—$40
Good for candidates who:
Scrutinize their work (you can arrange for as many revisions as you want for 14 days)
Are indecisive about resume writing services (there's a money-back guarantee)
Depend on reviews when making a choice (4.8/5 on Trustpilot, 4.6/5 on sitejabber, and 4.1/5 on TheBalance)
Not good for candidates who:
Require a cover letter (it's not included in the cheapest plan)
Are in a rush to apply (you need to fill in a questionnaire andmeet with the writer for a consultation to start)
Head over to ResumeGo to find out more.
4. ResumeSpice
This particular resume writer service was created by a Harvard MBA with a team of professional recruiters, making the entire thing sound legit with no fine print.
You know where to go to get what you came for because the page navigation is intuitive. Plus, the names of the plans even tell you which you should choose based on years of experience.
Another thing that makes ResumeSpice credible is that the samples they provide are definitely high-quality. You can easily tell they know what they're doing.
Pricing:
Entry Level Resume—$449
Professional Resume—$569
Executive Resume—$689
Good for candidates who:
Want to discuss things in person.
Are pressed for time (turnaround is 2 business days for the first draft)
Are fans of transparency (no fine print or lawyer talk)
Not good for candidates who:
Don't want to spend much (the cheapest version is for entry-level candidates)
Need more than two revisions
Visit ResumeSpice to find out more.
Having experts doing things for you feels safe. But did you know you can feel precisely that using Zety resume builder? Certified Professional Resume Writers guide you all the way with their pro resume writing tips.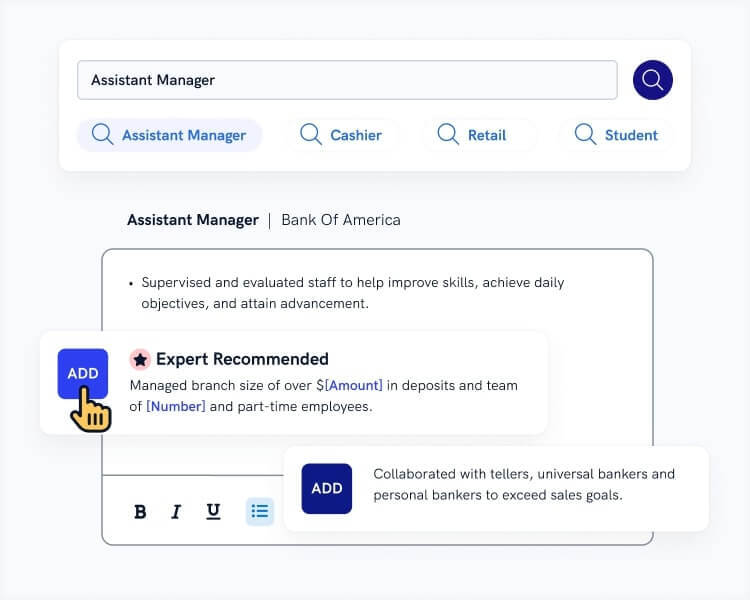 They've designed professional resume templates for you, too. Give them a fair go!
5. ZipJob
Zip Job: the Trader Joe's among resume writing services.
Suppose you don't enjoy the end product. In that case, you can quickly return and rework it with a professional resume writer within 60 days. How generous!
The writing service offers to build an ATS resume. That means they're creating a product compatible with any recruitment software, including a proper file format, resume formatting, and weaving in relevant resume keywords.
Plus, even the premium plan isn't as pricey as its competitors'.
Pricing:
Launch—$139
Fast Track—$189
Premium—$299
Good for candidates who:
Want to test a service first (upload your resume to have it reviewed for free, incl. ATS, formatting, and keyword test)
Are pressed for time (many writers work over the weekends)
Like to have the final word (you decide when the project is complete)
Not good for candidates who:
Want control (you're assigned to a professional instead of you making your pick)
Prefer phone contact (it's an add-on service)
See ZipJob to learn more.
6. Resume Writing Services
Reddit, Slack, Asana? Those names should ring a bell.
Resume Writing Services say they can help you land a job with those three. And that it takes only three steps.
Well, that's a promise they'd better keep.
You can actually see for yourself how they did by reading success stories.
Spoiler alert: they did great.
Pricing:
Resume Package—$270
Add-ons:
Cover Letter—$50
LinkedIn—$80
Thank You Letter—$20
One Hour Interview Coaching—$100
Expedited 24-Hour Delivery—$50
Good for candidates who:
Don't like to overcomplicate things (the UX is commendably user-friendly)
Need to have a choice (Word and PDF formats are available)
Want as many revisions as humanly possible (unlimited!)
Not good for candidates who:
Prefer a more personalized experience (only one plan is available despite the add-ons)
Visit Resume Writing Services to find out more.
7. ResumeWriters.com
North-American-based resume writers praise themselves for tailoring their services to various life circumstances. And they're right to do so. Their plans include resumes for ex-military and academic CVs, among others.
No need to worry if you're about to branch out from teaching to marketing—ResumeWriters.com offers assistance in writing a resume for career changers, too.
Apart from doing everything from scratch, you're welcome to work on your already prepared resume under professional resume writers' supervision.
You know now there's nothing to be worried about regarding the quality of your application.
But all that comes at a price.
Pricing:
Student—$169.95
Professional—$199.95
Executive—$299.95
Career Change—$249.95
LinkedIn Profiles—$199.95
Military-to-Civilian—$169.95
Tech/IT—$229.95
CV—$299.95
Good for candidates who:
Appreciate quick turnaround (72 hours with a possibility to expedite to 24 hours)
Want only a resume (LinkedIn and Cover Letter boost are only add-ons)
Transition from military to civilian (an individual plan is available at a discounted price)
Not good for candidates who:
Need a cover letter (available only as an add-on for $70)
Don't want to be involved in the process (writers make direct email contact)
Check out ResumeWriters for more details.
8. Let's Eat, Grandma
Yes. You're still reading about the top resume writing services.
What's with the name, though?
The questions popped up so often that the owners created a page. In short, it's just a reminder that proper grammar saves lives.
As resume writers, Let's Eat, Grandma offers three resume writing packages, plus additional services such as guides and coaching.
The starter package includes having a resume and cover letter written for you. In contrast, the most expensive one helps optimize your LinkedIn profile, adds a digital guide to cold emails and thank you notes, and a different resume format.
Verify their writing skills and how valuable their advice is. Download a free e-book to learn how to write better resume bullet points and see sample resumes they've written in the past.
Pricing:
Starter Package—$399
Accelerated Package—$509
Premium Package—$649
Additional services:
Digital Guide to Cold Email and Thank You Notes—$25
Downloadable Guides—$25-49
Career Compass Bundle—$40
Additional Version of Cover Letter—$99
Additional Version of Resume—$139
Premier Team Upgrade—$200
Good for candidates who:
Have basic needs (possibility to upgrade the starter plan with additional service, e.g., the second version of the resume or cover letter without buying premium)
Are perfectionists (multiple revisions included in the pack)
Want to keep tabs on the progress (many client-writer touchpoints)
Not good for candidates who:
Apply for federal or academic jobs (no such service)
Have little time (turnaround is 3-4 weeks)
Check out Let's Eat, Grandma to find out more.
9. Monster
Despite the name, their resume writers aren't so bad nor scary.
They give you three professional resume service packages: basic, deluxe, and premier. It's half the price of Let's Eat, Grandma, but you can't have Monster write a cover letter if you get your hands on the basic plan. You need to upgrade.
Monster gives your LinkedIn a makeover with a premier account to bring traffic to your online resume website, highlight your strengths, and create a consistent image.
The page is your full-time job-seeking assistant. You can do plenty of research there, and find jobs, salary trends, and career advice depending on where you're at with your professional development.
Pricing:
Basic—$129
Deluxe—$169
Premier—$349
Additional services:
Extra Resume—$80
Cover Letter—$40
Thank You Letter—$40
Good for candidates who:
Are active jobseekers (free rewrite within 60 days)
Need fast applications (ETA is 5 business days)
Care for quality (every writer is a certified professional)
Not good for candidates who:
Expect revisions (no such service)
Have to apply with a cover letter (it's not included in the basic program)
Visit Monster to learn more.
So, here's the thing.
You're about to pay for an additional cover letter writing service, while you can do it just as well without spending a dime. Say "Hello!" to Zety integrated cover letter builder that matches your resume at a mouse-click. It's that easy.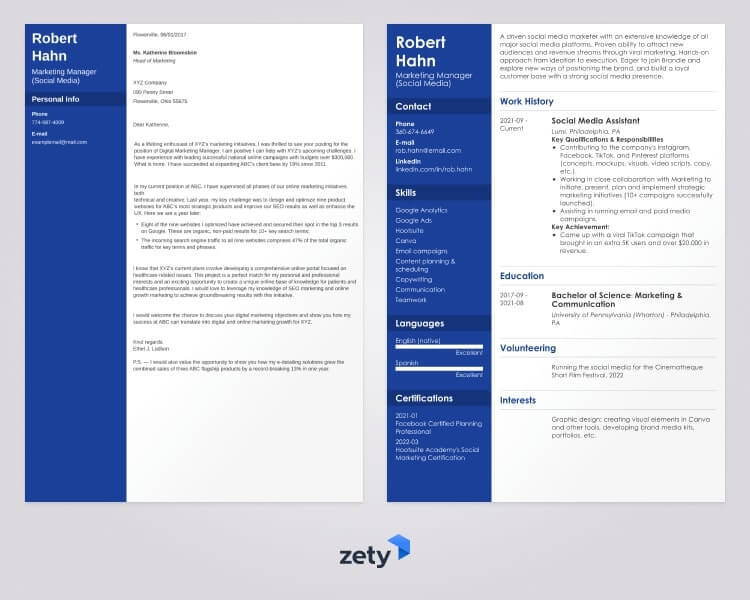 See more cover letter templates and let's get you a job.
Hey! You still haven't decided which resume building services looks best for you?
You must be a Libra then.
Either way, why don't you do some reading about writing a job application to give yourself some time? Plus, it'll help you make educated choices during revisions!
Jump right in:
Please tell me—
Do you have questions about my list of resume writing services? How do you feel about paid resume writing service? Have you encountered any affordable resume writing service?
Give us a shout in the comments! Let's get the conversation rolling.
About Zety's Editorial Process
This article has been reviewed by our editorial team to make sure it follows Zety's editorial guidelines. We're committed to sharing our expertise and giving you trustworthy career advice tailored to your needs. High-quality content is what brings over 40 million readers to our site every year. But we don't stop there. Our team conducts original research to understand the job market better, and we pride ourselves on being quoted by top universities and prime media outlets from around the world.