Our customers have been hired by:
You're a young architect who's bursting with design ideas and can't wait to start working towards that Pritzker Prize. You need an architecture internship to kick-start your career. But how do you secure it?
All you need is an architecture internship cover letter that stands out like the Salesforce Tower in a Tudor Revival village, and you're about to learn how to write one.
This guide will show you:
An architecture internship cover letter sample better than 9 out of 10 others.
Architecture internship cover letter techniques that will make your best skills shine.
How to write an architecture intern cover letter that lands more interviews.
Want to write your cover letter fast? Use our cover letter builder. Choose from 20+ professional cover letter templates that match your resume. See actionable examples and get expert tips along the way.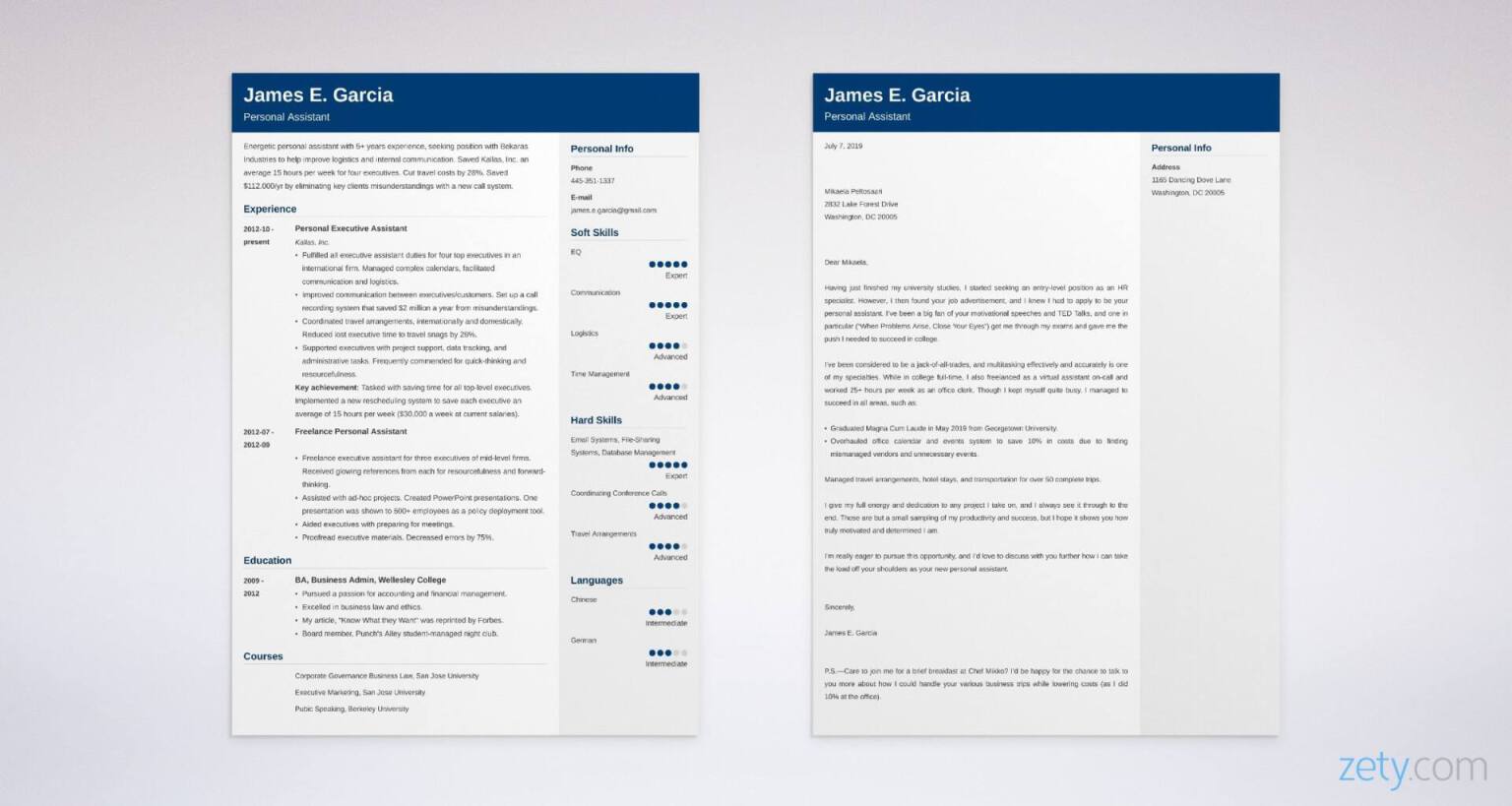 Sample cover letter for a resume—See more cover letter examples and create your cover letter here.
Considering applying for other positions? Check out some of our guides:
Want to explore your options further? See our full selection of cover letter examples for every career: Best Cover Letter Examples
Here's a sample cover letter for an architecture internship that would get you hired faster than you can say Corinthian propylaeum:
Sample Cover Letter for an Architecture Internship
Your Name
Your Job Title
Mailing Address
Phone Number
Email Address
Date
Hiring Manager Name
Job Title
Company Name
Mailing Address
Dear [Hiring Manager Name],
As a third-year architecture student at the University of Virginia, I was thrilled to find the internship opportunity at Phillips & Bowman Studios. My talent for design and aptitude for quick learning have already been recognized with the Bobby Newman Endowed Scholarship this year. I'd cherish the opportunity to apply the same skills to producing outstanding drafts and 3D visualizations for Phillips & Bowman.
Completing 12 projects during my degree has helped me develop excellent software skills, including full proficiency in Revit and Rhino3D and a working knowledge of SketchUp, Lumion, and ArchiCad. In addition, thanks to my previous experience of working as a part-time administrative assistant for 4 semesters, I can offer proven time management and clerical skills to aid in the smooth running of the Phillips & Bowman offices.
As a firm believer in the need for positive environmental change within architectural design, I've always admired your sustainable approach and uncompromising dedication to finding eco-friendly solutions. Your confidence in producing unorthodox designs is equally inspiring: I was particularly impressed with the combination of Victorian-style facades with postmodern elements, evident in the Oak Springs Theater and Lakefield Art Center buildings.
It would be an honor to discuss in more detail how my skills and knowledge could contribute to Phillips & Bowman's outstanding designs and how I could aid the Studio in its mission of sustainable modernization.
Best regards,
[Your name], Student Architect
P.S.: I'd love to tell you more about my project Clearing the Air, which was shortlisted for the WA Student Award last year!
See?
It's amazing how much value you can fit on 0.65 sq ft!
Balance the structural integrity of your application with a matching resume. Read more: Internship Resume: Sample and Guide
Architecture Internship Cover Letter Template
Here's how to write a successful cover letter for an architecture internship:
1. Use the Right Cover Letter Format
Your cover letter should have the solid, instantly recognizable structure of a Neoclassical palace. Here are the key design principles:
Easy!
Now that you have your local zoning figured out, let's get to drafting.
Read more: The Complete Guide to Cover Letter Format
2. Create a Professional Cover Letter Header
Situate your cover letter heading at the top of the page. Make sure to include the following information, in this order:
Your contact information: name, job title, mailing address (if applying by post), phone number, email. Add a link to your online portfolio and to relevant social media (optional).
The date of your application.
The addressee's contact information.
If you don't know the name and details of the person who'll be reading your cover letter, try to find out online. Or you can simply call the company and ask. If all else fails, use the phrase Dear Hiring Manager (but not Dear Sir/Madam).
Read more: How to Address a Cover Letter: Tips and Examples
3. Start with a Greeting and a Compelling Cover Letter Introduction
Although we went with a classical design for the format of your cover letter, its interior needs to be more Art Nouveau: intriguing, unique, and attention-grabbing.
In the first paragraph of your architecture intern cover letter, your aim is to capture the reader's attention. Here's how:
Start with the proper cover letter salutation: Dear + hiring manager's name.
Introduce yourself and clarify that you're applying for an architecture internship.
Include an eye-catching professional accomplishment, academic achievement, or award in the first paragraph.
Mention a few key skills relevant to the position.
Hint at something you could offer the company.
One more thing—
If you have a referral from a professor or another industry professional, mention it in the opening paragraph. Nothing wrong with name-dropping if it helps you reap the benefits of an internship!
Drawing a blank? Read more: Cover Letter Introduction: Guide and 25+ Examples
4. Show You're the Perfect Candidate
Here's where construction often comes to a standstill: if you have no professional experience as an architect, what can you say in your cover letter?
Hey—
Frank Lloyd Wright hadn't even finished his degree, and he never let that stop him!
In the second paragraph of your cover letter:
Write about your academic achievements, skills, and software proficiencies, focusing on how these could be useful to the employer. If there's a lot to include, use focused bullet points.
(Optional) Mention coursework and projects relevant to the position and the company profile.
If you have any work experience outside of architecture, find some transferable skills and use those to your advantage.
Add numbers wherever possible to quantify your accomplishments, e.g. Completed 10+ projects meeting 100% of deadlines.
See? That wasn't so bad! Quicker and easier than a kitchen elevation.
Make sure to get your measurements right: How Long is the Perfect Cover Letter?
5. Explain Why You Want This Particular Internship
Time for a personal touch. This paragraph should be tailored to the company you're applying to, showing them that you're determined to get this internship, not any internship.
Focus on what you like the most about the company (other than the fact that they're hiring an intern). Do you sympathize with the company's mission or goals? Is there something in their portfolio that you find striking? Have they completed an impressive project recently?
Include a compliment or two, and mention how your personality and style would make you a good fit with the team. Show your enthusiasm level is higher than the Chrysler Building, and the internship is yours!
What if the company you really want to work for isn't hiring interns? Give it a try anyway: Cold Call Cover Letter: Everything You Need to Know
6. End Your Cover Letter with an Offer
Congrats!
You're pretty much at the building permit phase—all that's left are a couple of formalities. End your cover letter with:
An offer to discuss your suitability further—basically asking for an interview without using the word interview.
An enticing deliverable—saying how you could contribute to a specific project or aspect of the company.
Ready to administer construction?
Read more: How to End a Cover Letter: Guide and 20+ Examples
7. Complete Your Cover Letter for an Architecture Internship with a Professional Signature
One more element and you'll achieve full compliance:
End your letter with the phrase Best regards.
Sign with your full name followed by your job title.
If you want to add some ornamentation to your structure, throw in a P.S. with an additional achievement. It'll be as eye-catching as Frank Gehry on Extreme Makeover: Home Edition (but much less bewildering).
Don't be afraid to follow up on your application. Read more: The Complete Guide to Following Up on a Job Application
Well done!
You're ready to break ground with the perfect cover letter for an architecture internship.
Make sure to complete your documentation:
Your cover letter may be a load-bearing beam in your application, but the whole thing will collapse without a matching resume.
When making a resume in our builder, drag & drop bullet points, skills, and auto-fill the boring stuff. Spell check? Check. Start building a professional resume template here for free.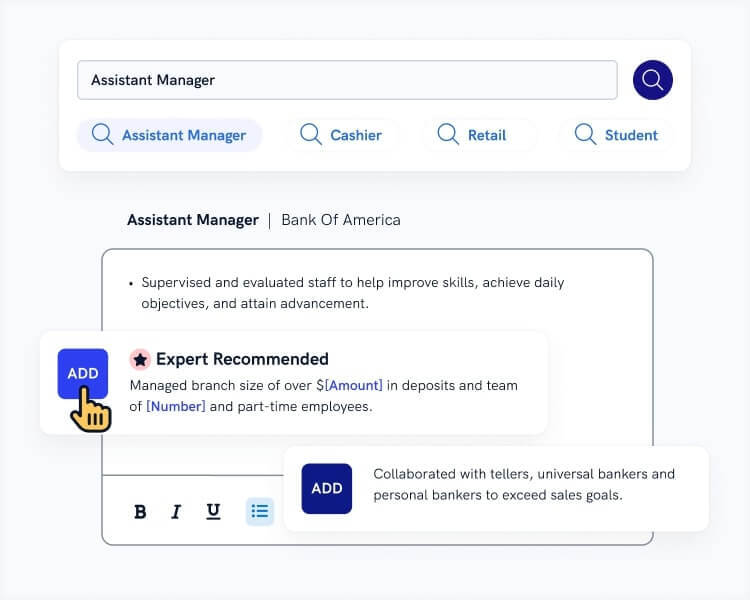 When you're done, Zety's resume builder will score your resume and our resume checker will tell you exactly how to make it better.
Thanks for reading! Did you have any trouble writing your architecture internship cover letter? Perhaps you have some advice to share on how to find the perfect internship? Drop us a line in the comments. We'd love to chat!
About Zety's Editorial Process
This article has been reviewed by our editorial team to make sure it follows Zety's editorial guidelines. We're committed to sharing our expertise and giving you trustworthy career advice tailored to your needs. High-quality content is what brings over 40 million readers to our site every year. But we don't stop there. Our team conducts original research to understand the job market better, and we pride ourselves on being quoted by top universities and prime media outlets from around the world.
Sources